Lyttelton, New Zealand: The Most Perfect Little Town
NatashaTheNomad
05/17/2018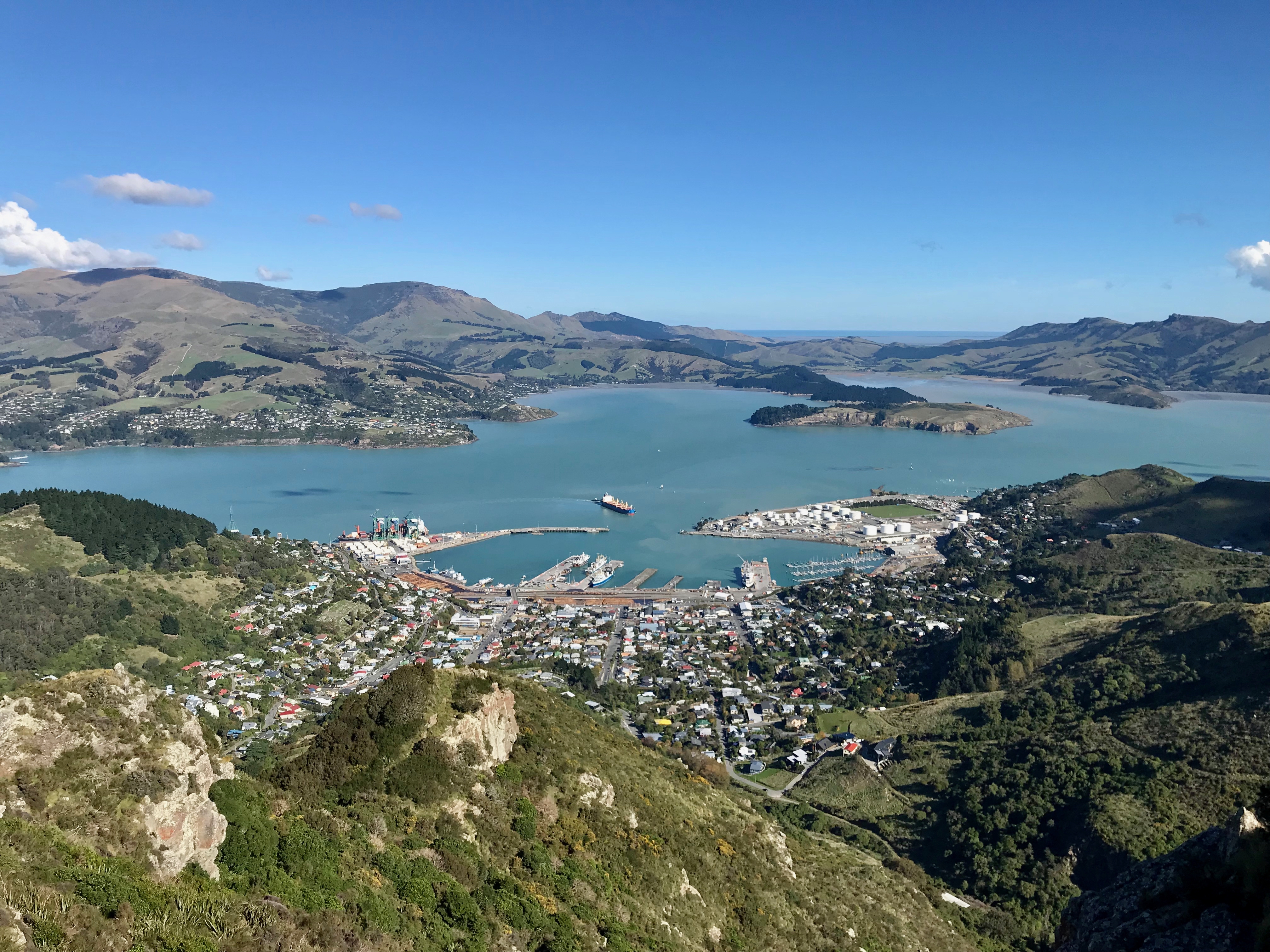 When I was looking for an AirBNB in New Zealand, I was shocked by how expensive everything was, so I used a small trick I learned over the years - I zoomed out and redid the search. Then started negotiating additional discounts. After all, I can work from anywhere. I don't really have to be inside the most expensive part of the city where everyone else is.
That is how I found the most perfect AirBNB - in Rapaki, New Zealand. If you've never heard of Rapaki, join the club! I had no idea what to expect. But it was one of my only choices in New Zealand. Rapaki is located near a small town called Lyttelton, outside of Christchurch. Not a bad view, right?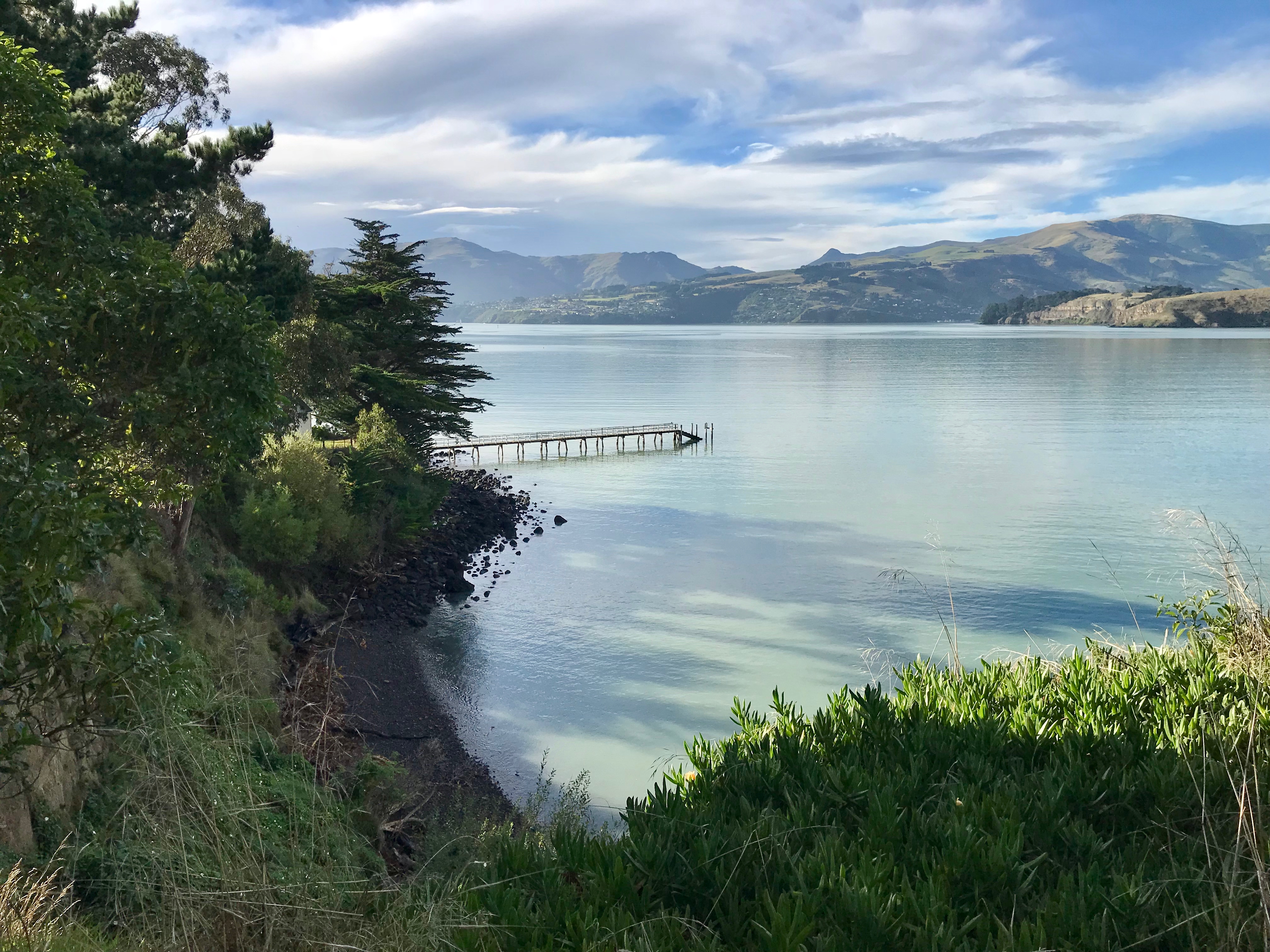 It ended up being one of my favorite AirBNBs for so many reasons:
Public Transportation
I don't like driving. Especially in a country where the driving is on the opposite side of the road than I'm used to. So I always look for places that don't require a car. Most of the time that means cities, but I prefer to be in the country!
Lyttelton is a perfect mix of both! It is located out of the city, but I can get there by public bus! I took the bus all the way from the airport! There is an additional public bus (a small red van!) that I could take to Rapaki. The bus is much slower than a car, but since I was hanging out in the Lyttelton area and didn't care to see the city, not having a car was no problem at all.
Walking
I kept taking the small red bus to and from Rapaki into Lyttelton almost every day until one day I decided to walk to Rapaki instead. The walk is over one hour! That seemed super long, but once I did it, I could not go back to the bus! Just look at those views!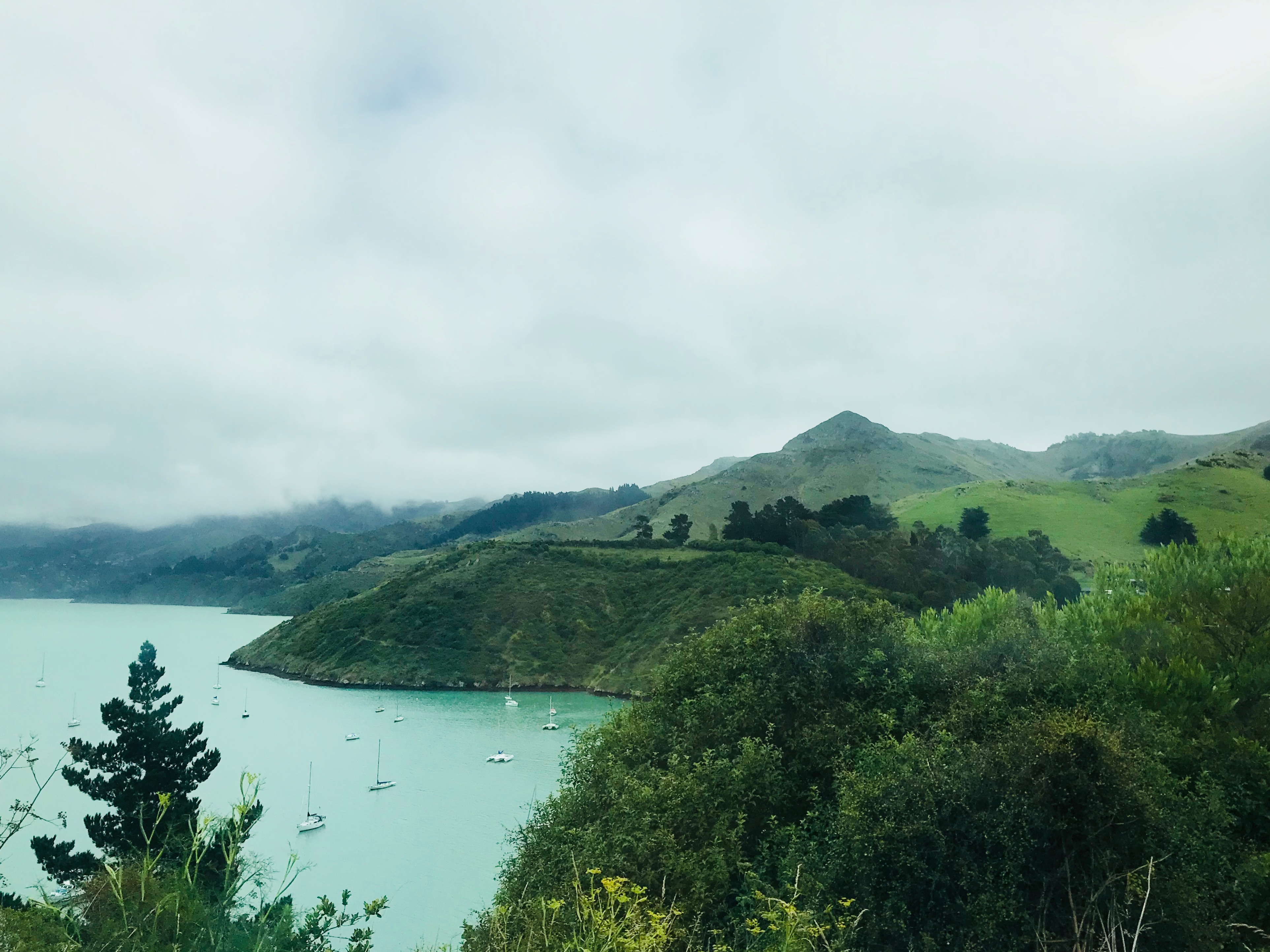 To my pleasant surprise, I didn't have to walk on the road (except for maybe 20 minutes out of my entire walk). Soon I would reach the most amazing hiking trail to Rapaki!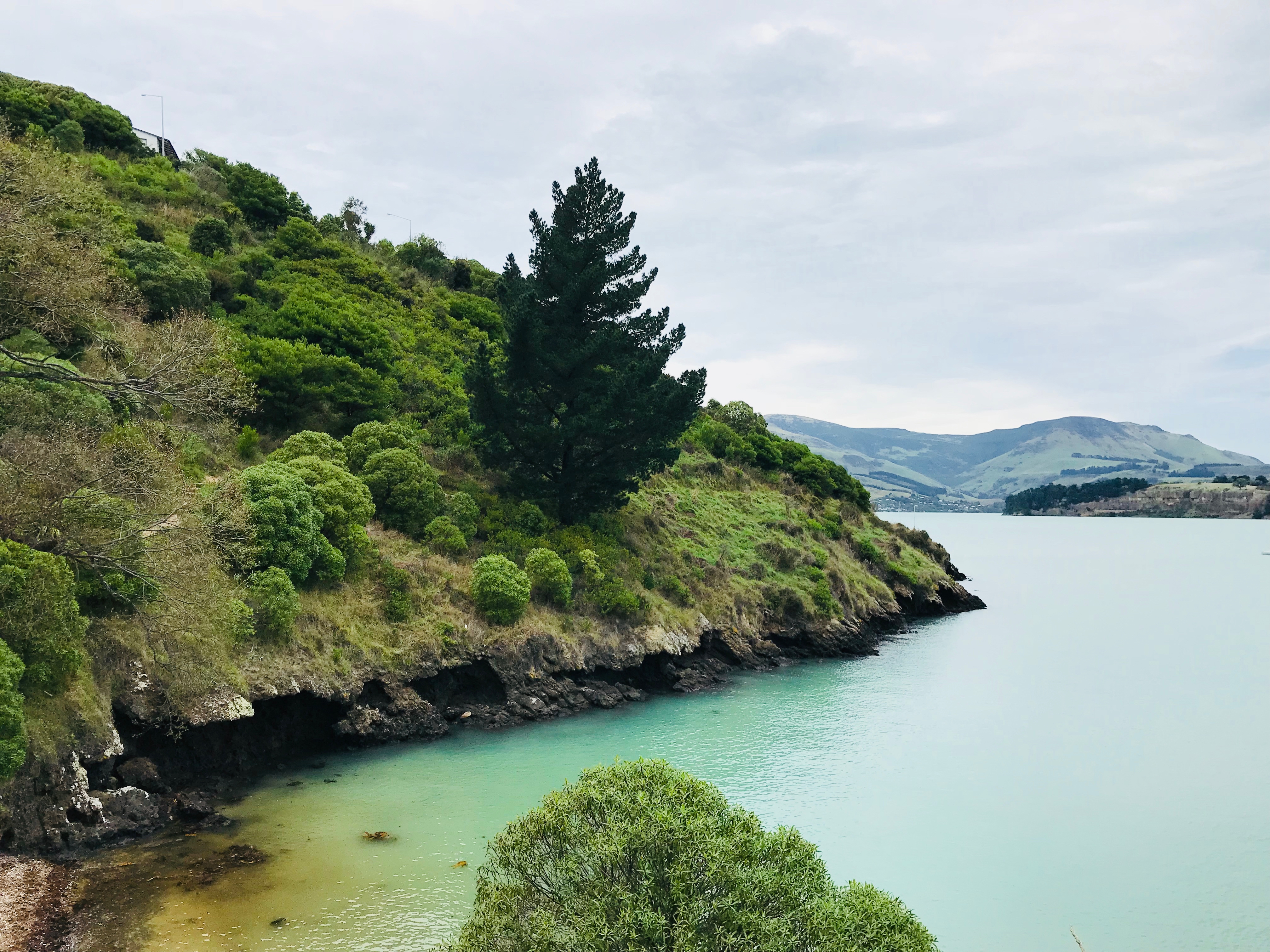 It was right next to the most beautiful emerald water that I couldn't get enough of!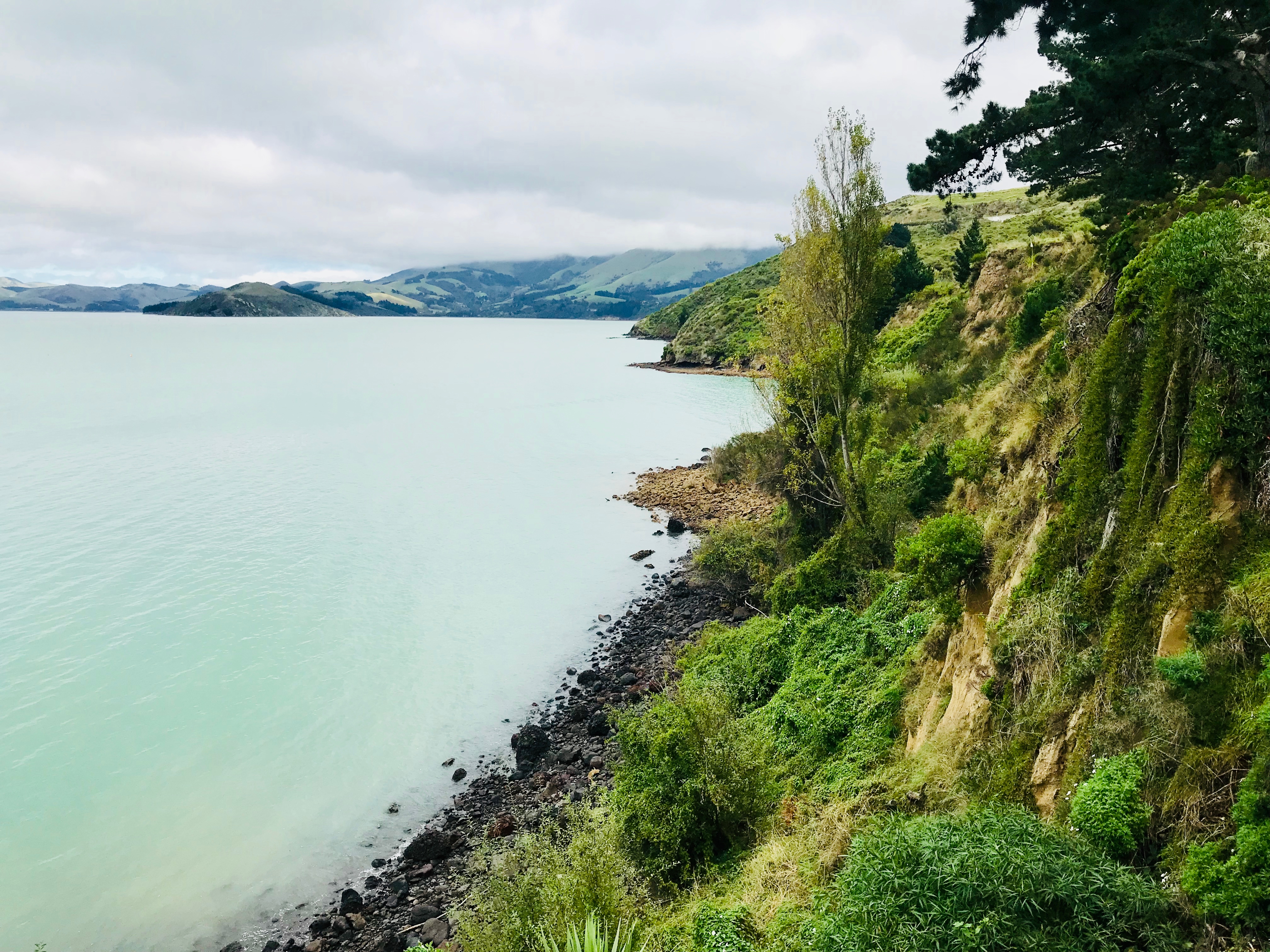 And those mountains!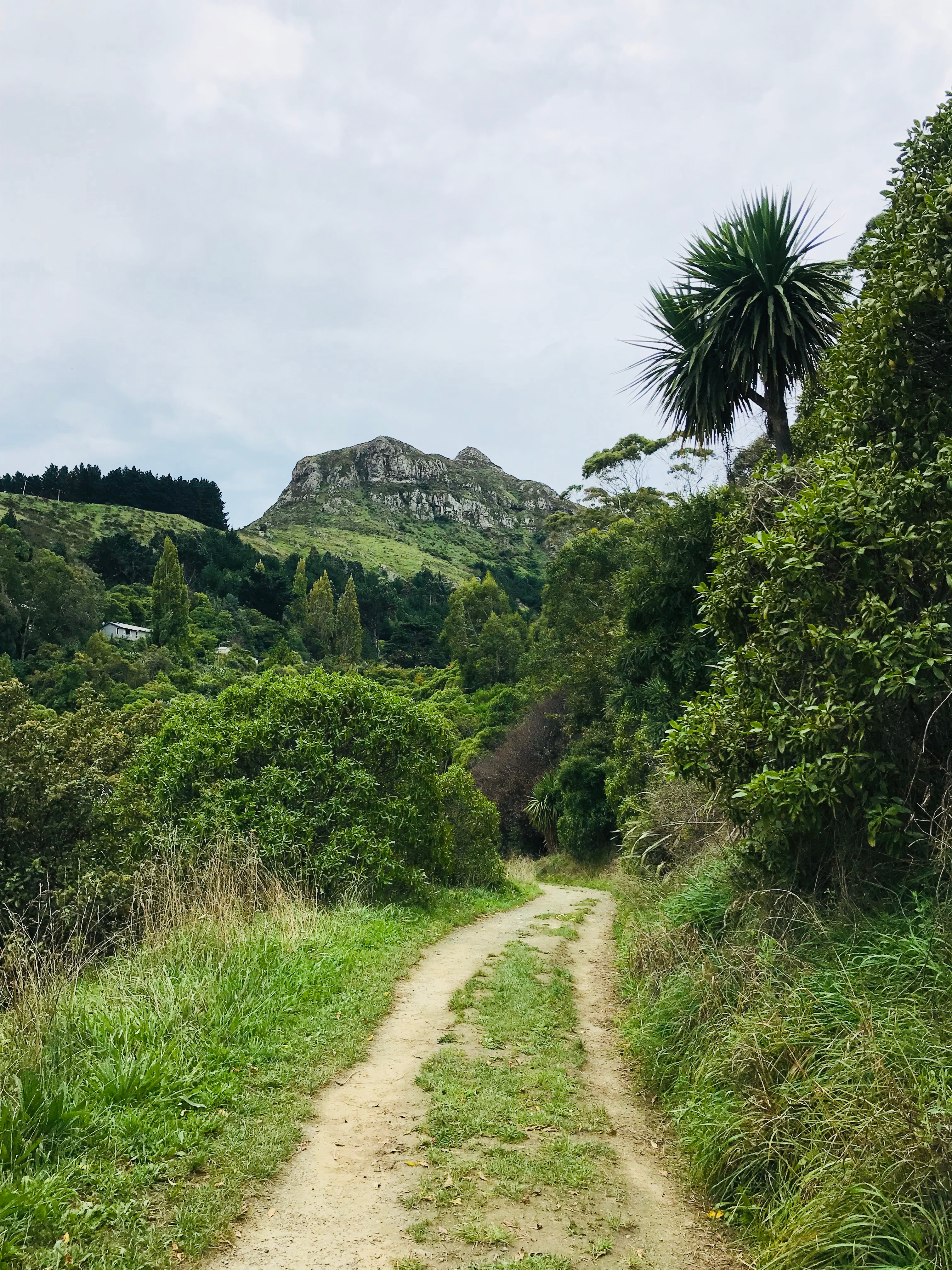 I loved watching the grassy plants wave in the wind!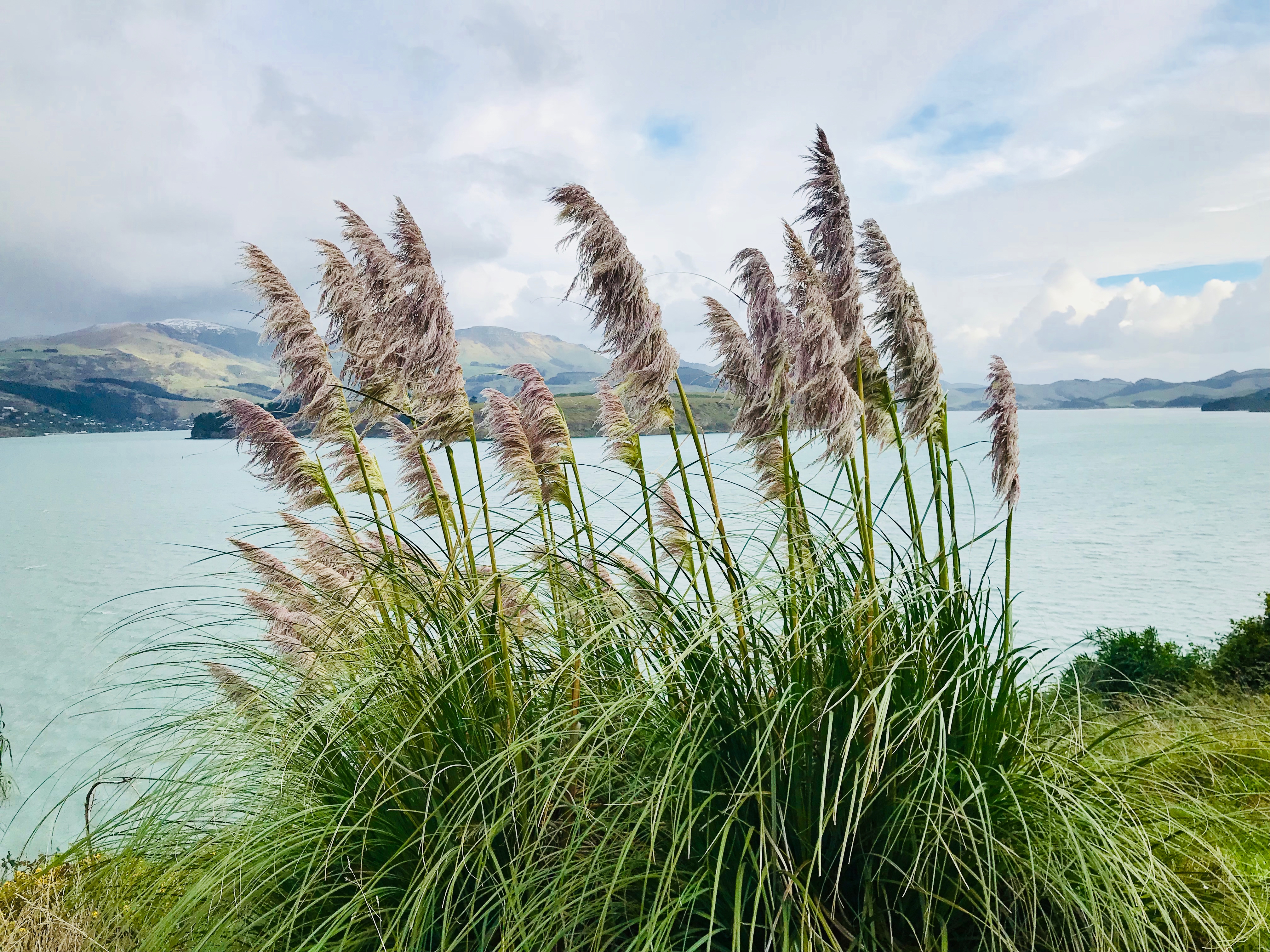 And when I did have to walk on the road, the views were more than stunning to make up for the occasional cars!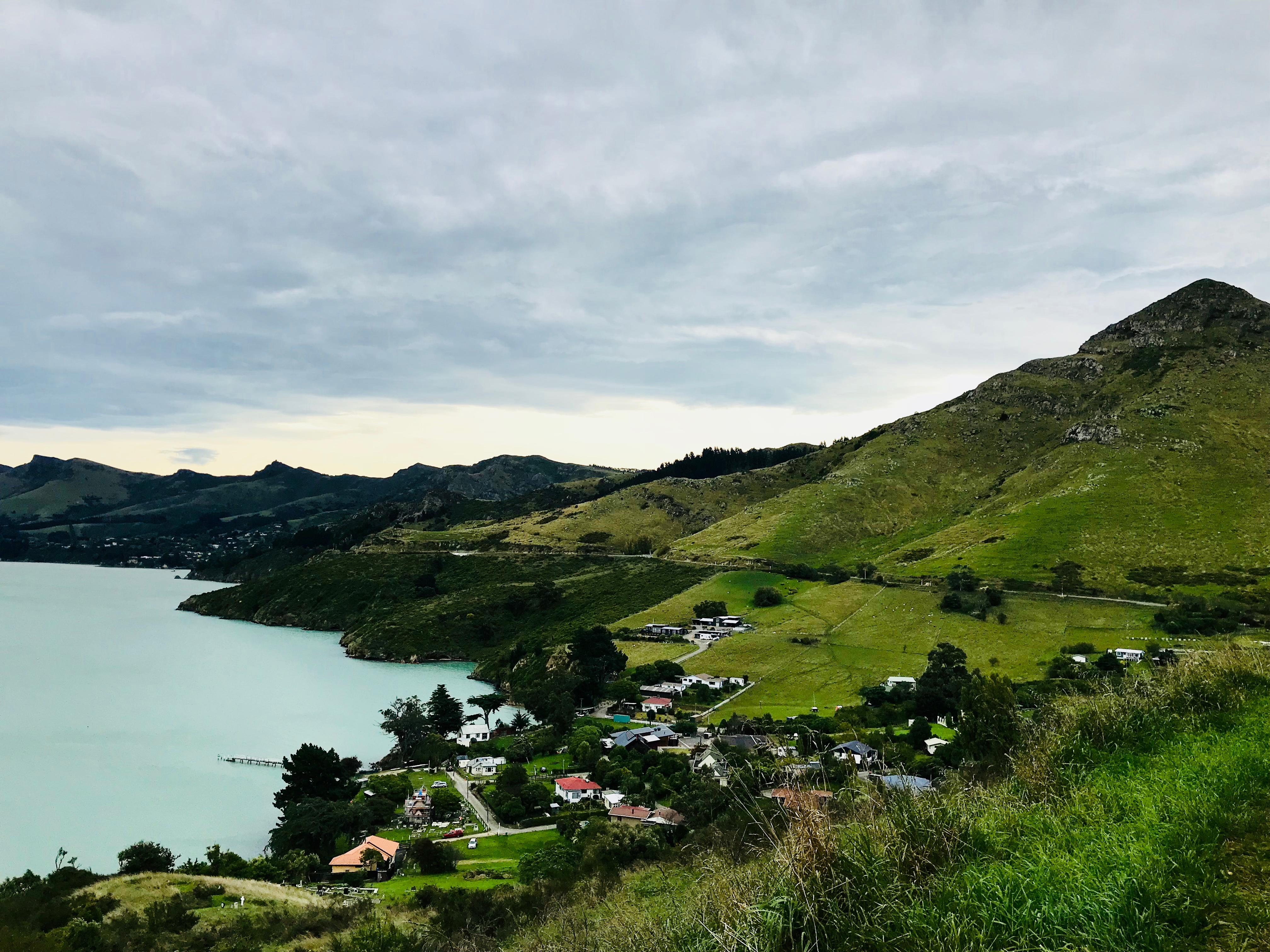 Despite the walk being over an hour each way, I was always sad when I arrived!
Hiking
In addition to hiking to and from Rapaki every day, I took a boat from Lyttelton to Diamond Harbour for a gorgeous cliff hike! Did I mention the emerald water yet?!!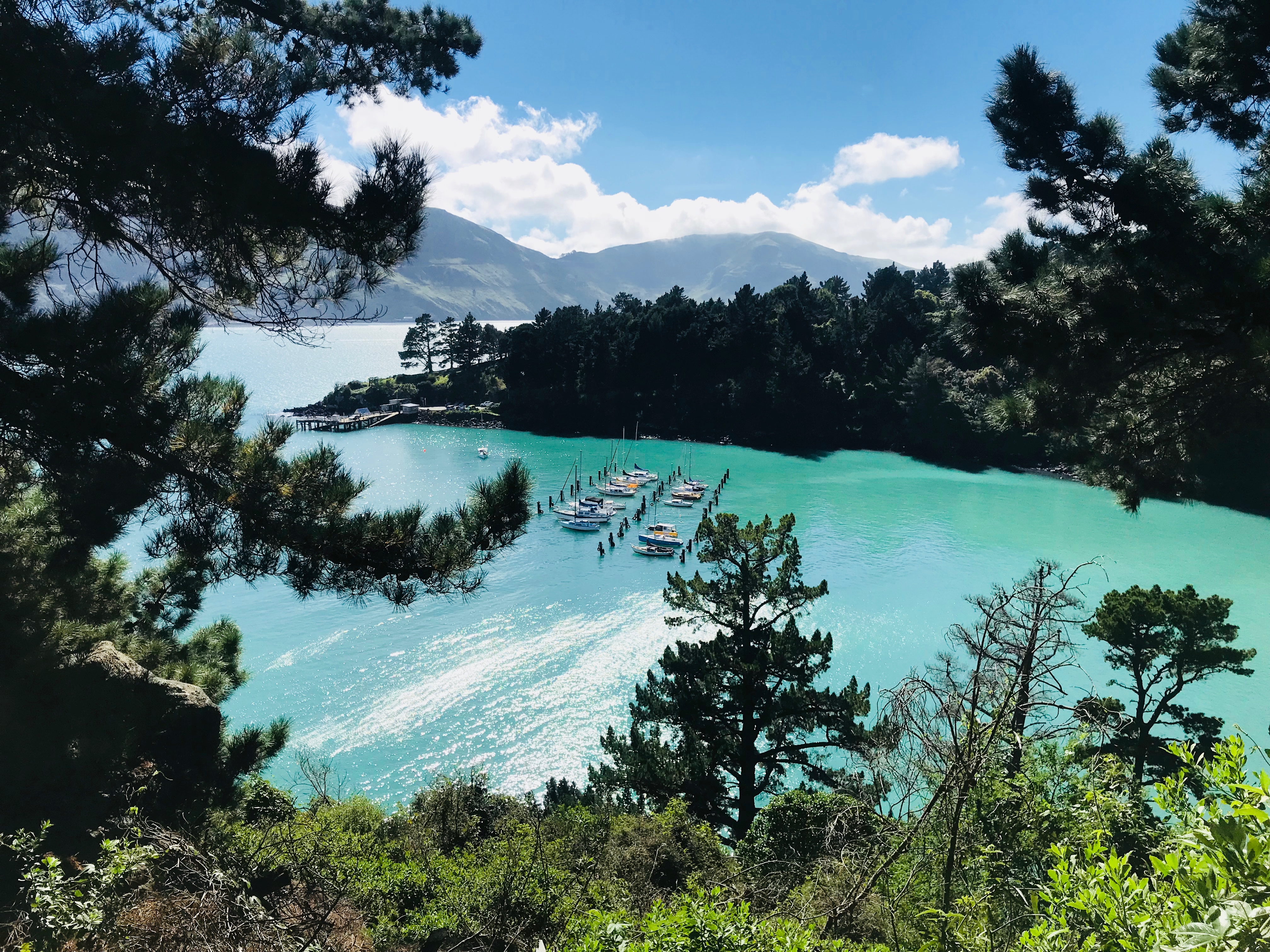 I wrote more about my Diamond Harbour Cliff Hike here.
I also spent one day hiking all the way from Lyttelton to the Christchurch Gondola and back down to the other side of town!
I started all the way down on the red arrow!

After climbing the first mountain, I was greeted with incredible views!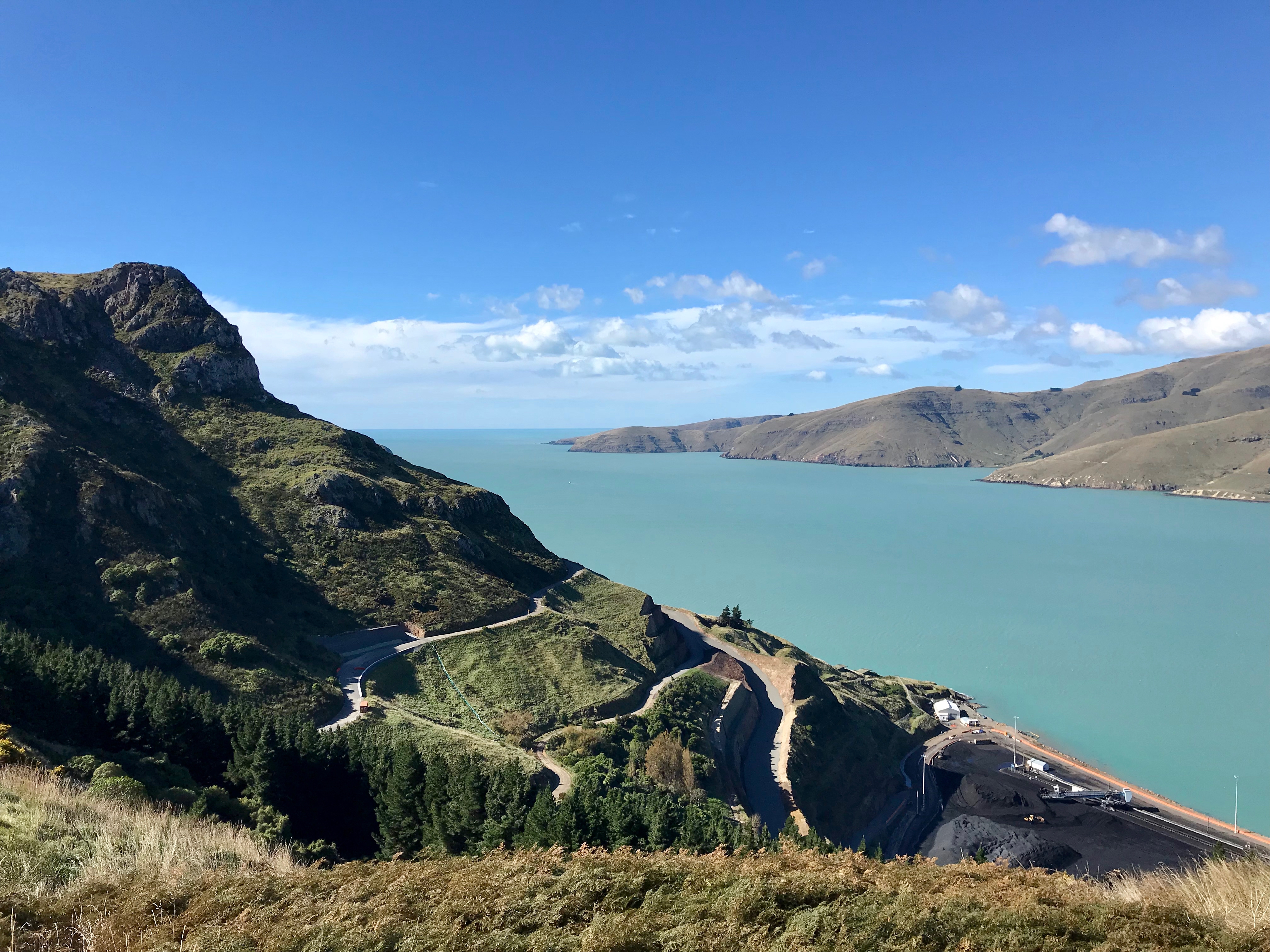 Walking across the top of all those mountains, I could see all of Christchurch!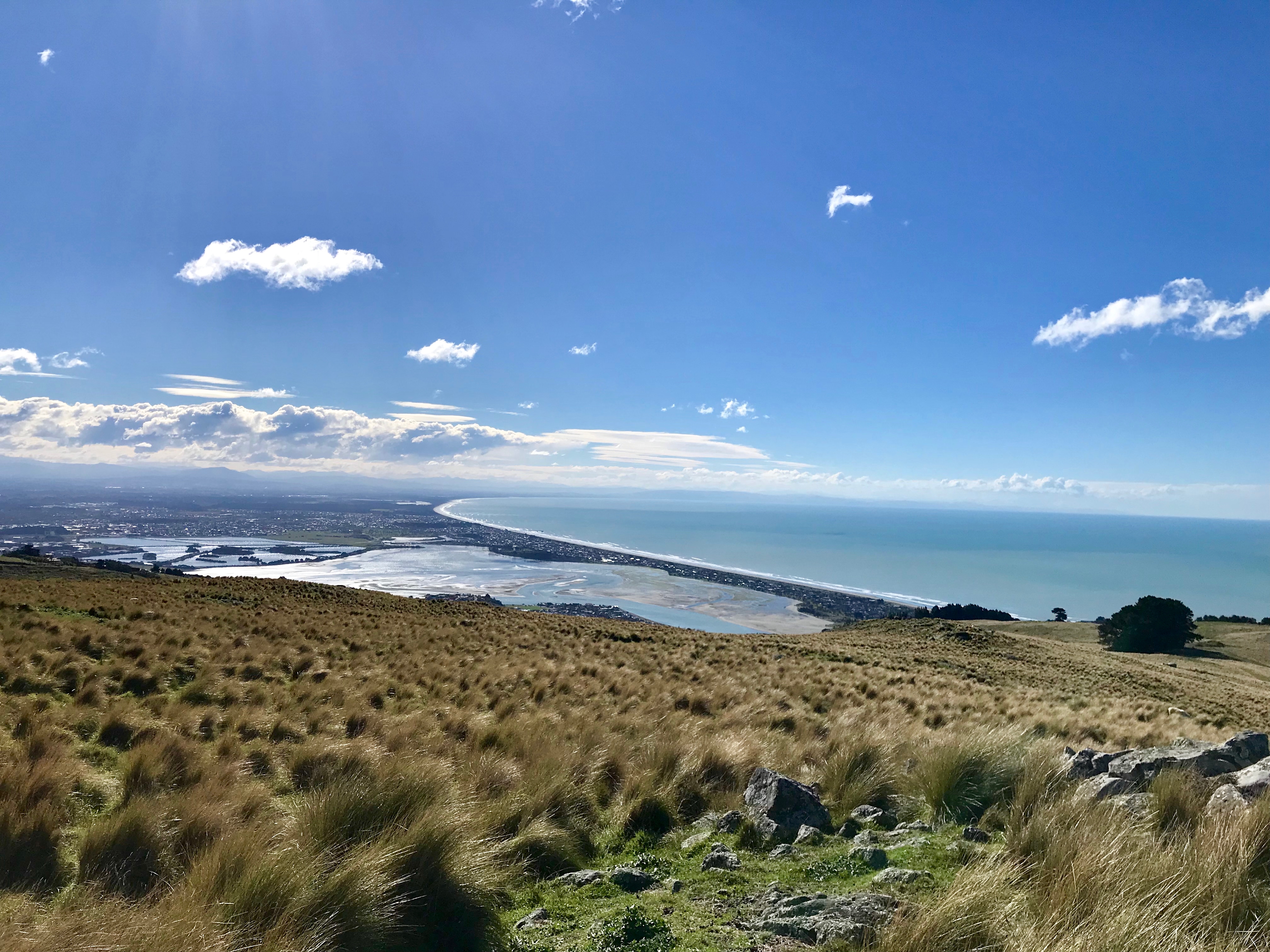 I enjoyed watching the gondola come up to greet me!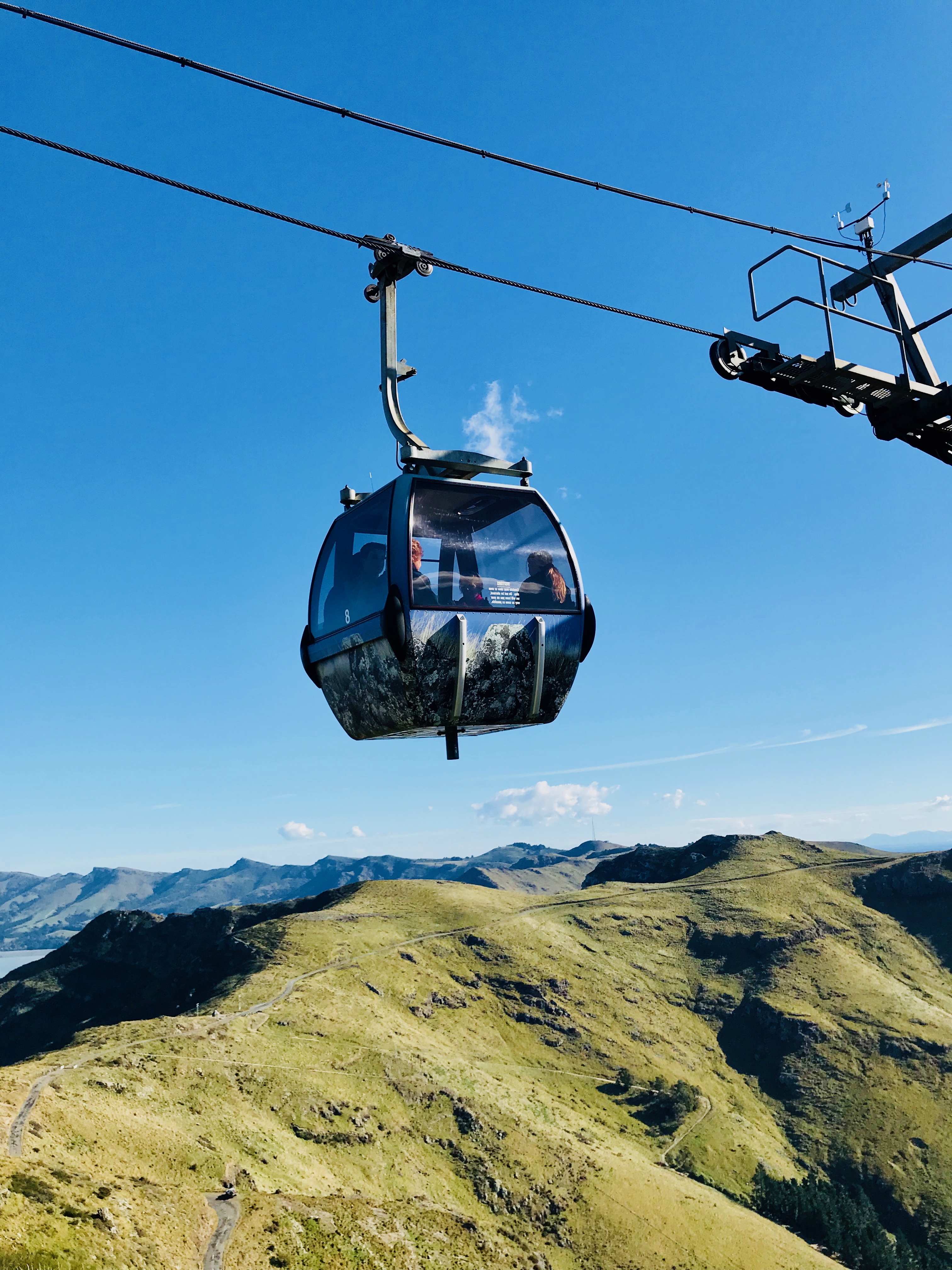 On the way down, I encountered a monument to women pioneers who helped settle the area. You could see how far they explored from the shore through the monument window: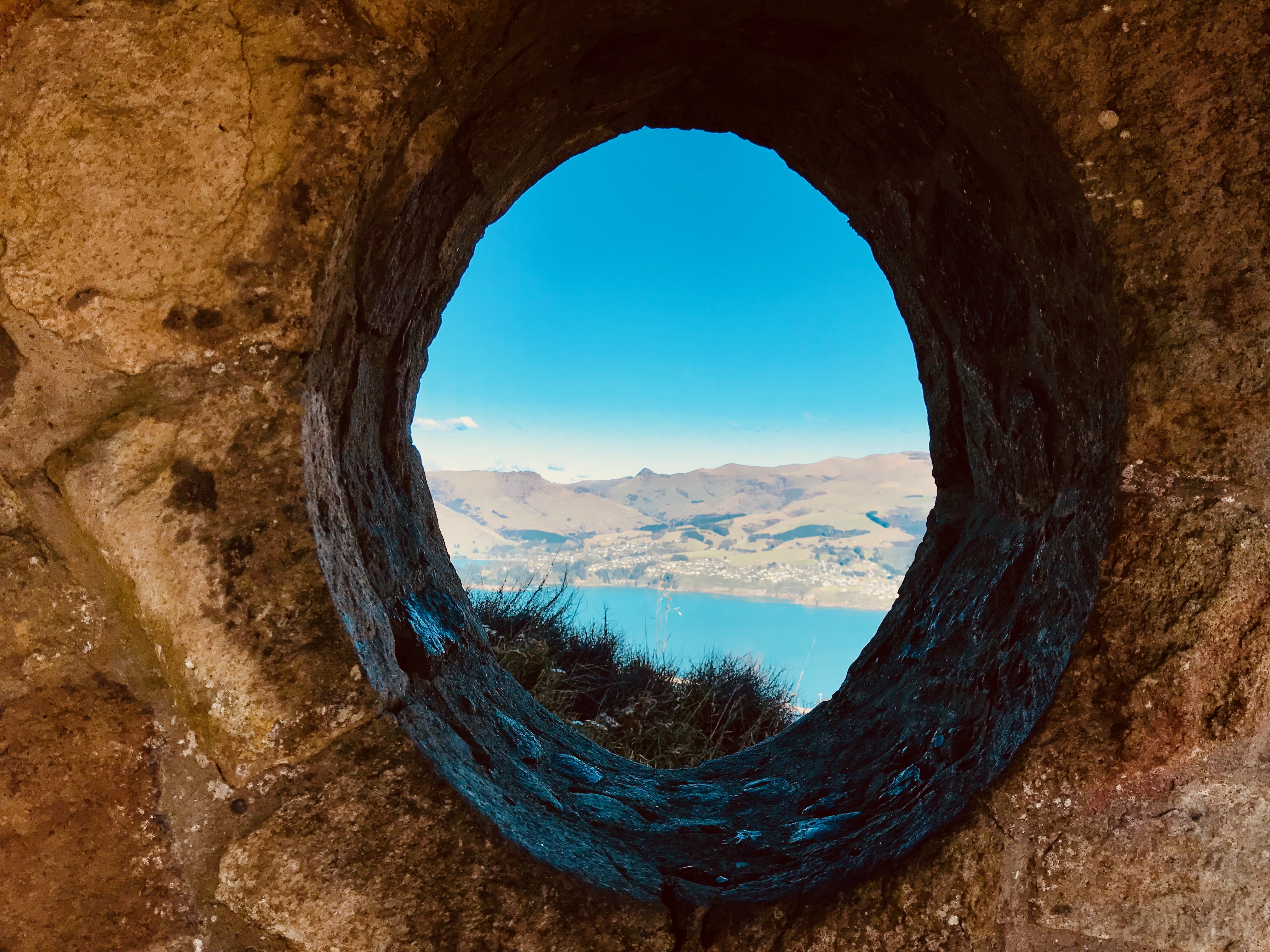 I walked back all the way to Rapaki that day! I walked so much, I had to take a break at one point!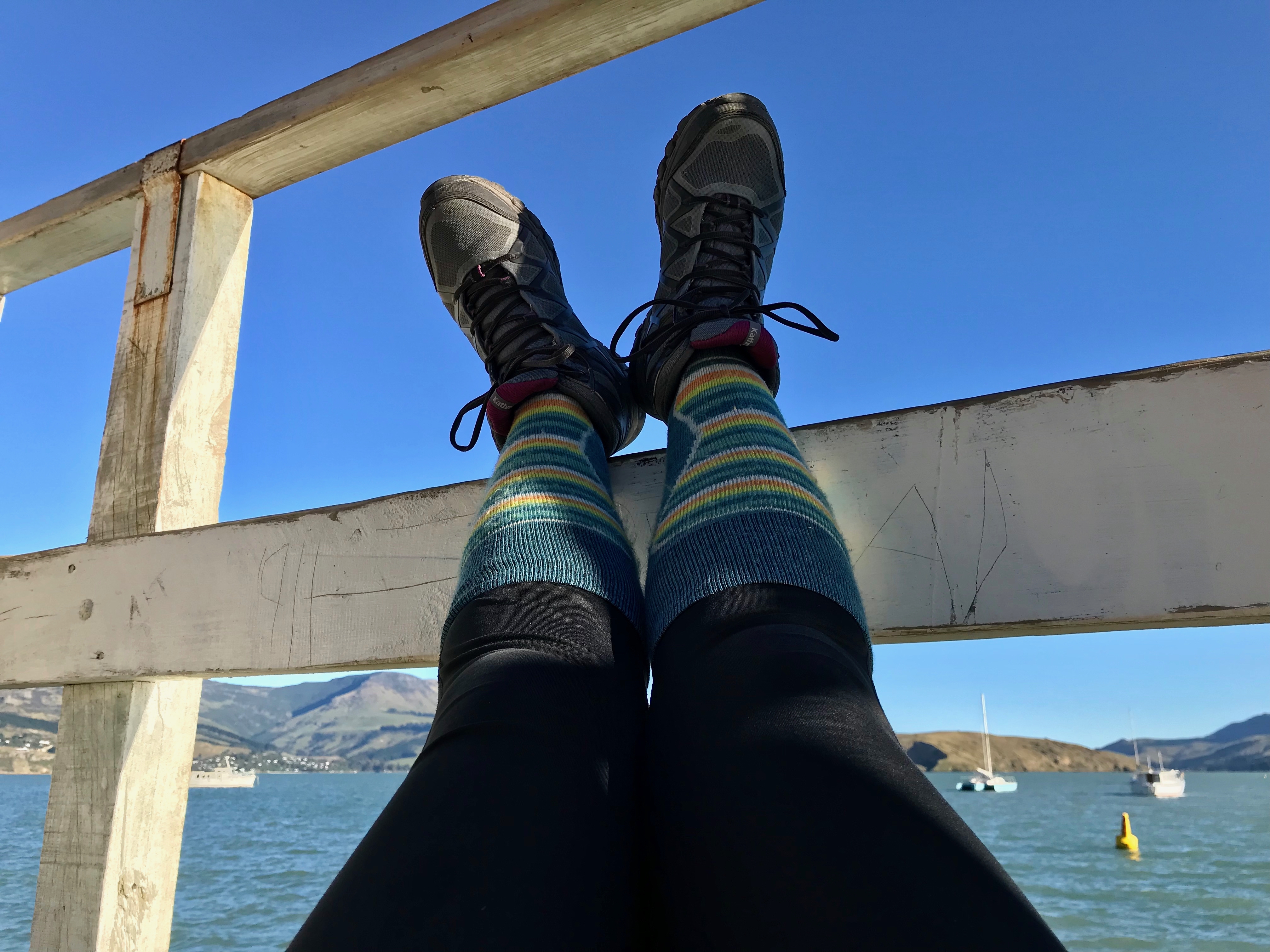 Next time, I'll need to hike on Quail Island!
Healthy Food
Despite Lyttelton being a small town, it has the most amazing healthy food options! I'm mostly vegan and gluten free. This was not a problem at all! In fact, the opposite! Lyttelton is probably the easiest town to be vegan and gluten-free in!
Restaurants
There is a cafe called Shroom Room Shrooms! The vegan / gluten-free food there was soooo good, I had to keep checking that it was in fact vegan and glute-free!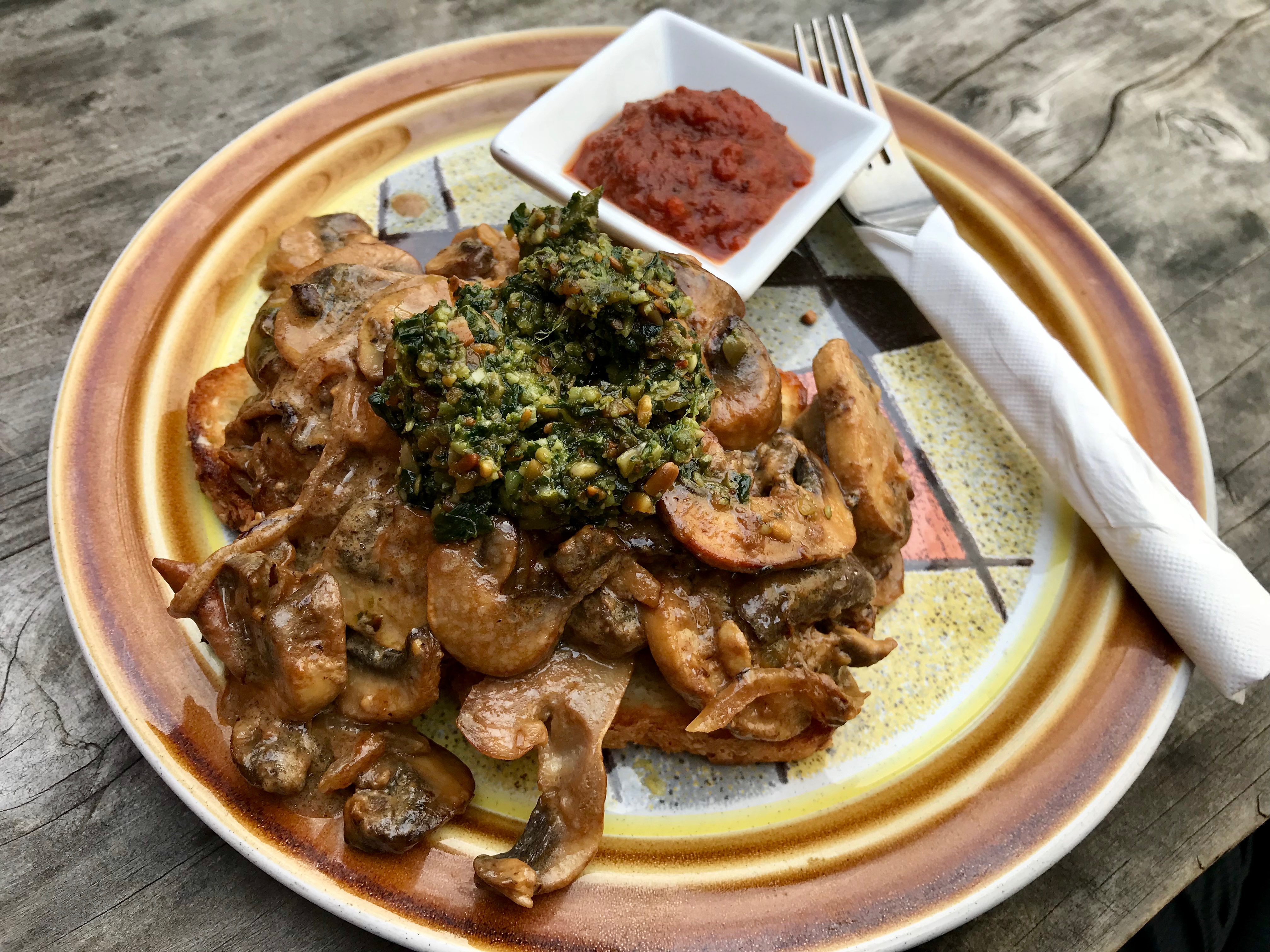 They even had a coconut turmeric latte and incredible vegan and gluten-free desserts!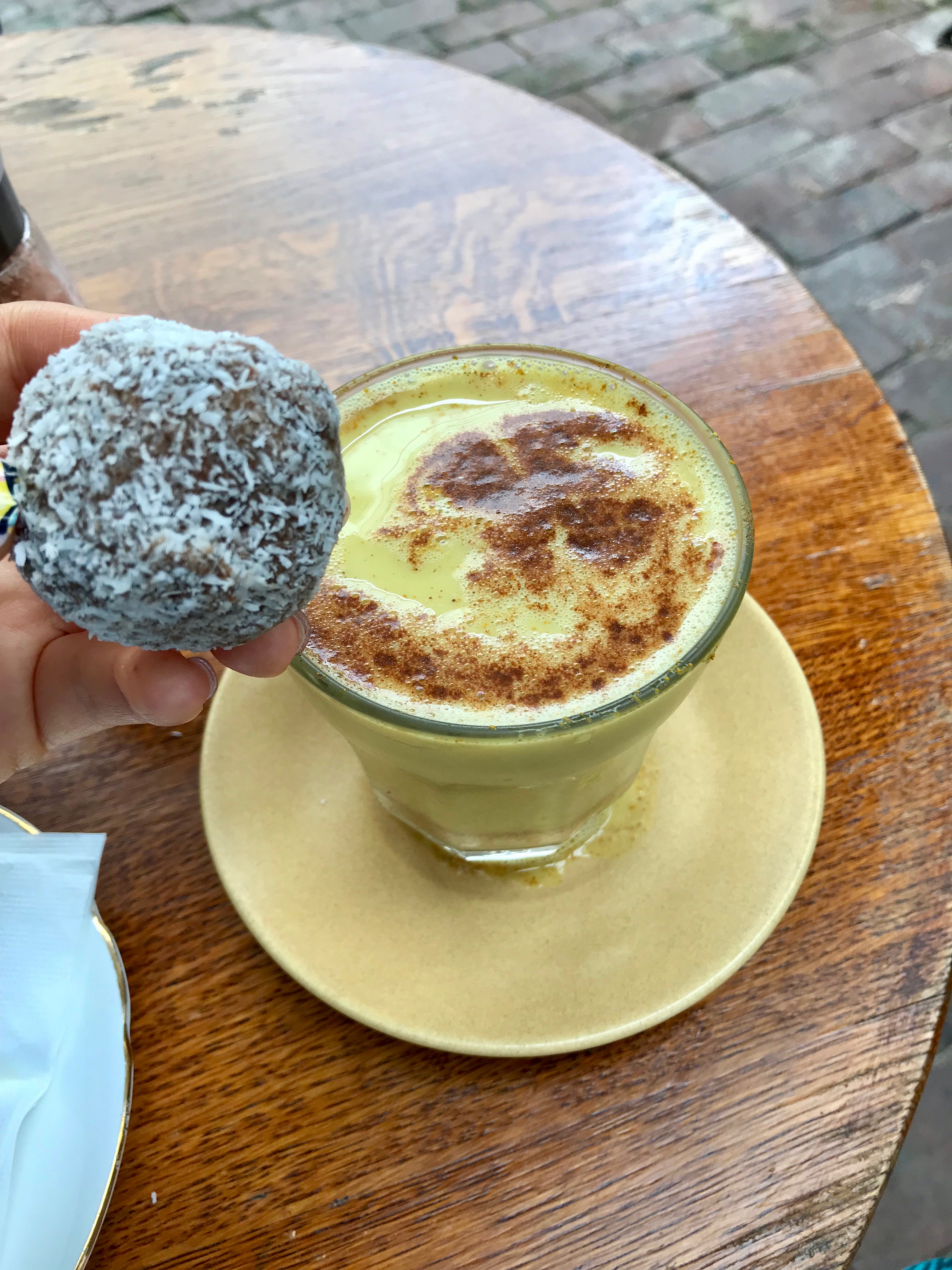 But that's not all! The other cafes and restaurants in town had great vegan and gluten-free options as well. One of the best restaurants in New Zealand is located in Lyttelton - Roots! I made a reservation just to try it and they made my whole meal vegan and gluten-free!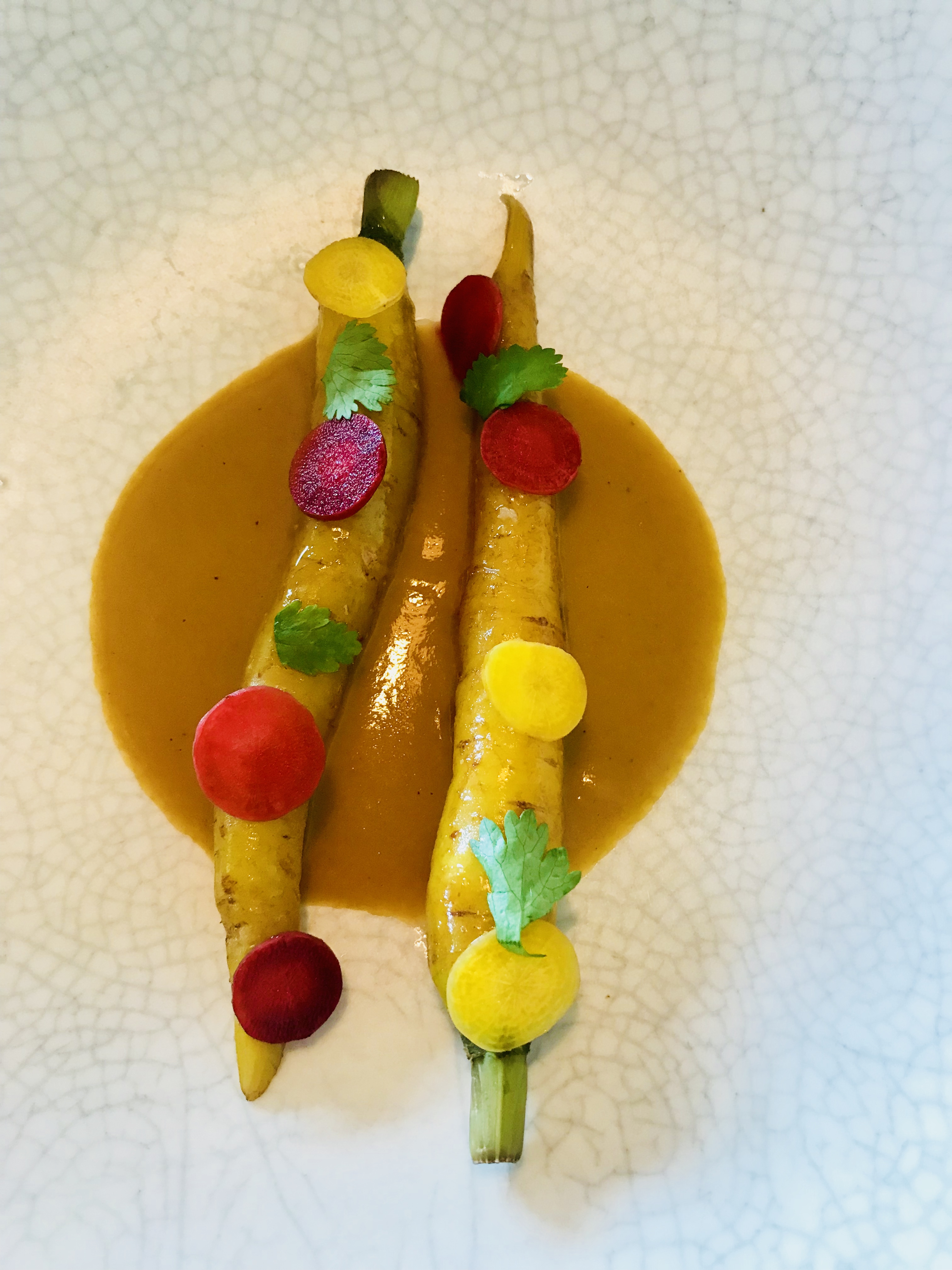 I wrote more about my invigorating Roots experience here.
Farmers Market
Every Saturday, there is a farmers market in town. So much organic produce! I couldn't stop eating these small apples!
Organic Co-Op
And during the week, when I needed extra groceries, there was this amazing organic co-op that I could shop in. They had super healthy things like quinoa, vegan and gluten-free granola bars and desserts, incredible healthy teas, and the most incredible small-batch sauerkraut!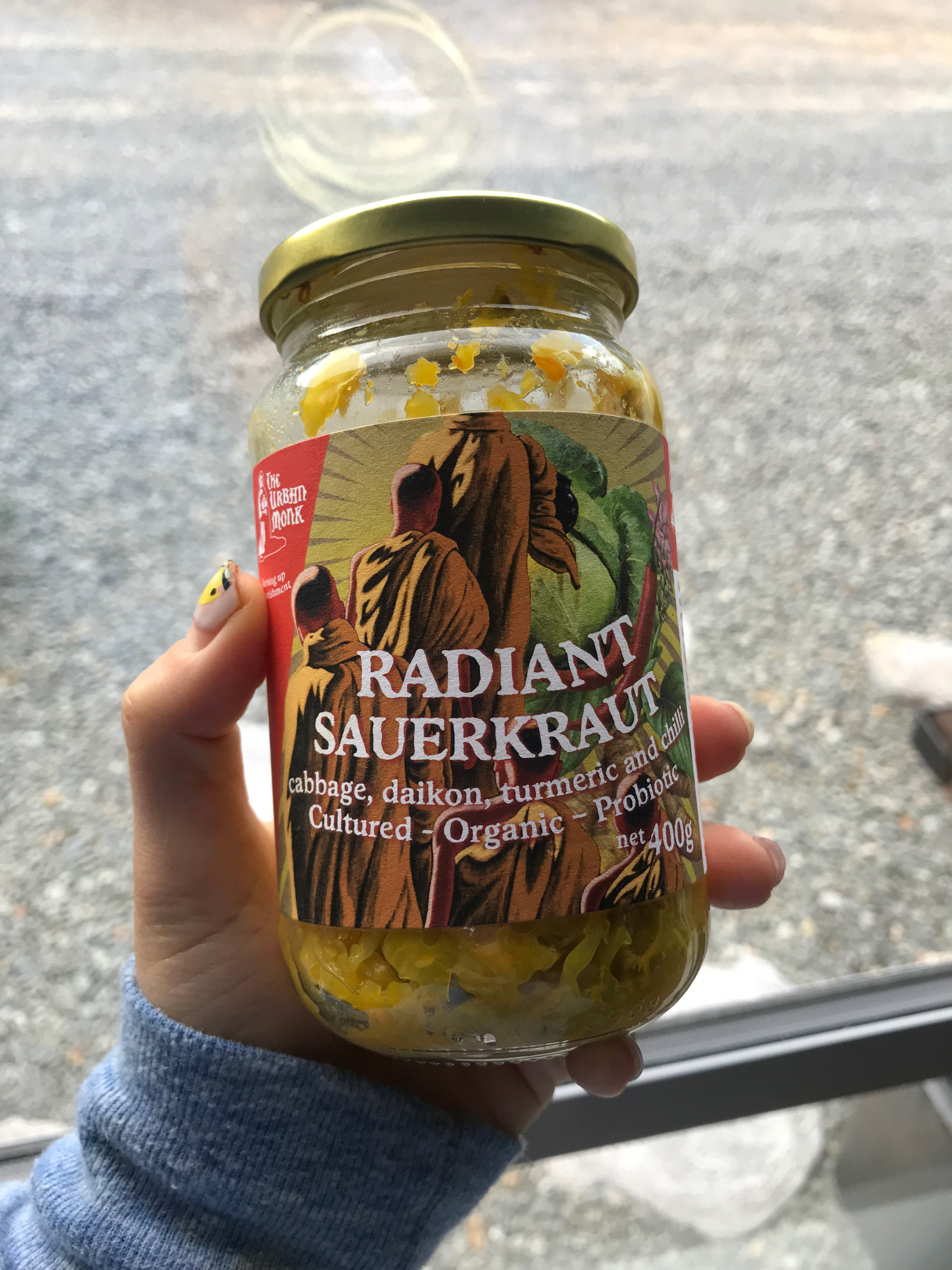 The food in Lyttelton (and New Zealand in general) definitely spoiled me. Now I'm disappointed when it's hard to get vegan and gluten-free food at places like the Hilton in Fiji!
Sheep
For some reason, I love sheep! Maybe it's because they run away from me instead of towards me like other scary animals :)
There were many sheep farms around Lyttelton, including my AirBNB! I loved walking past them on my walks!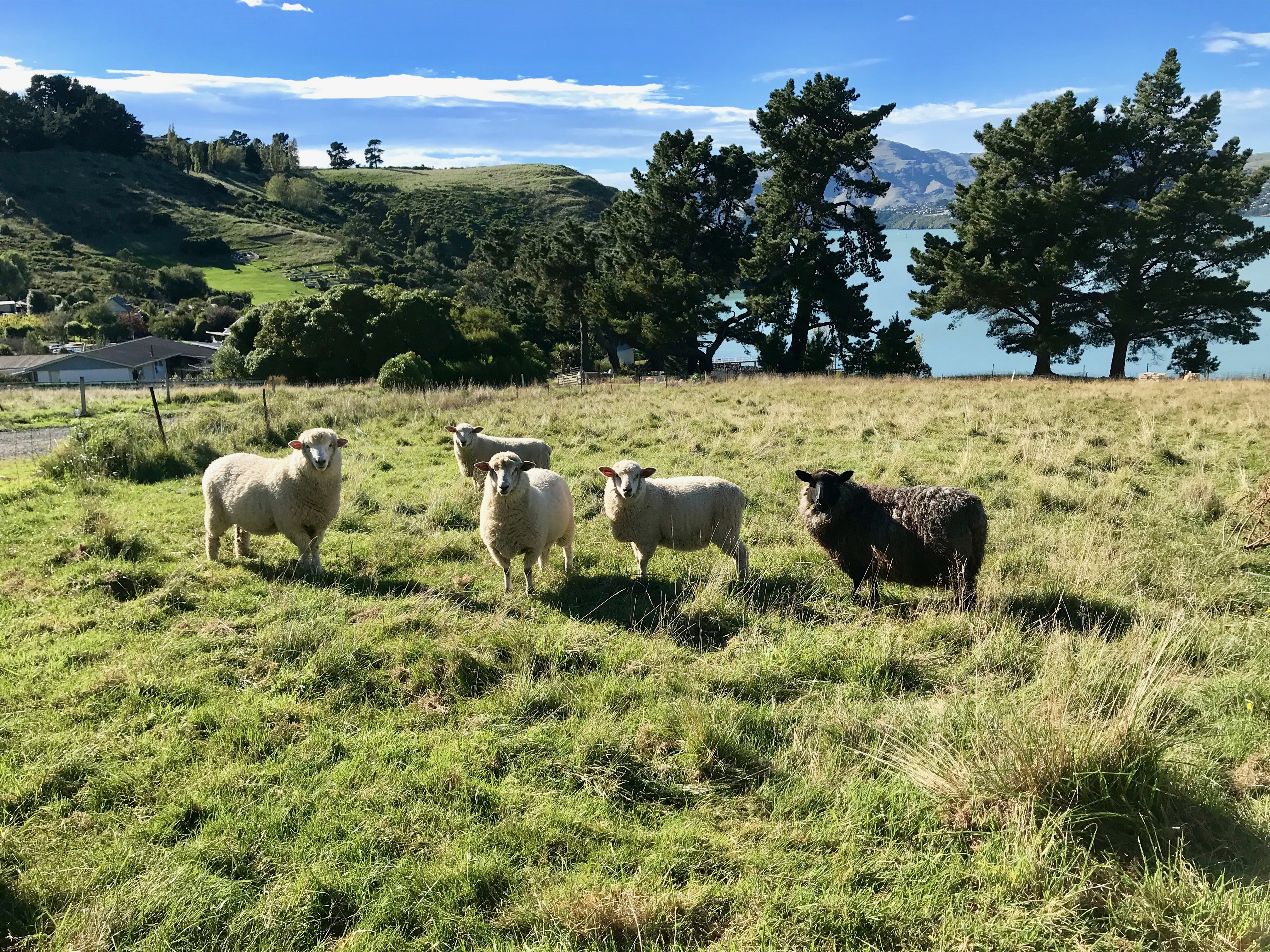 Sunrise
Some days, the sunrise from my AirBNB was so stunning, I couldn't believe it!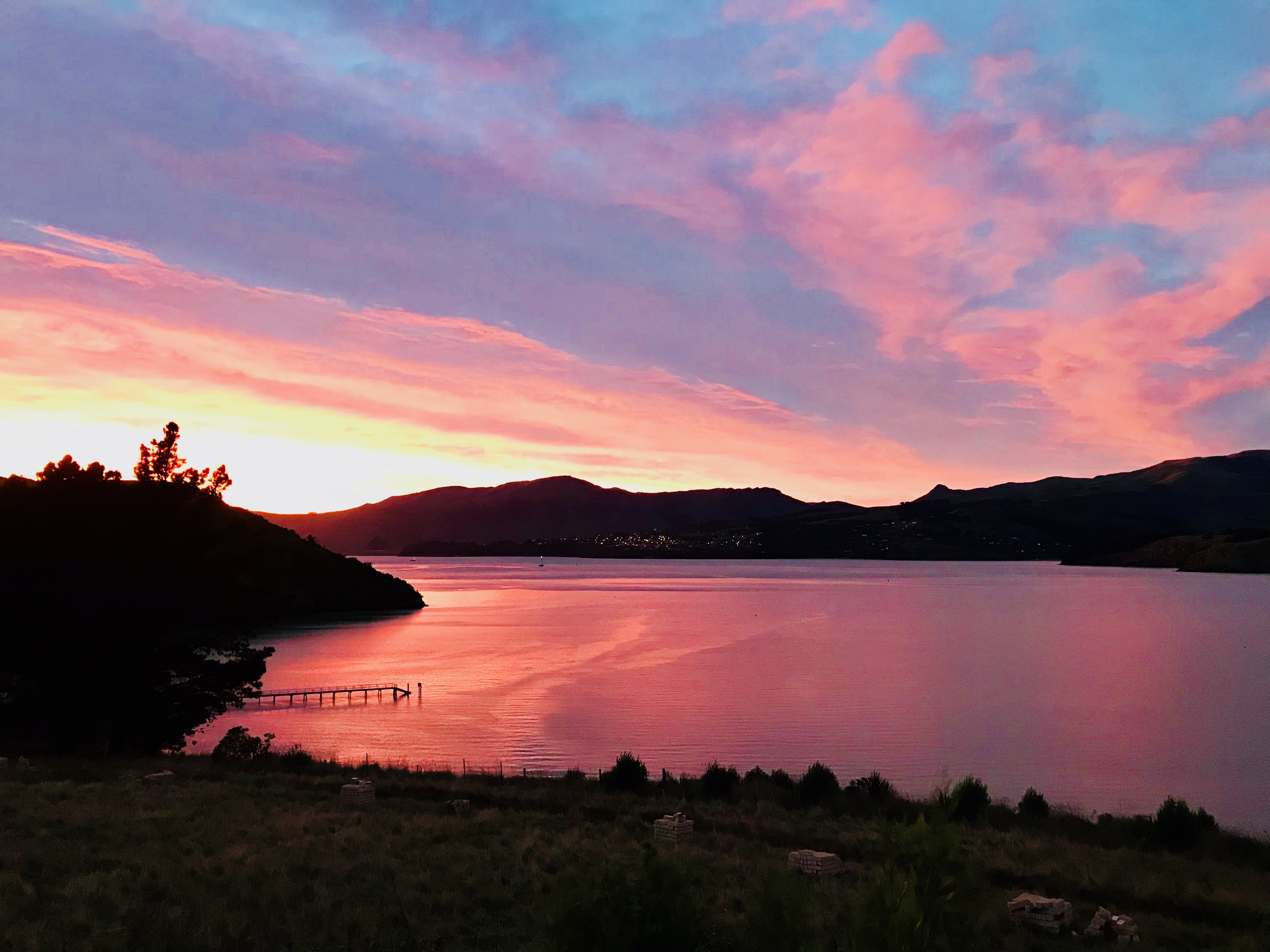 You can see more pictures from the sunrises here!
I'll be back!
Lyttelton was simply the best town for me. It checks every single thing I want in town from public transportation to stunning views to healthy food and a lot more!
I'll be back!