From Garden to Table: An Invigorating Meal at Roots Restaurant New Zealand
NatashaTheNomad
04/26/2018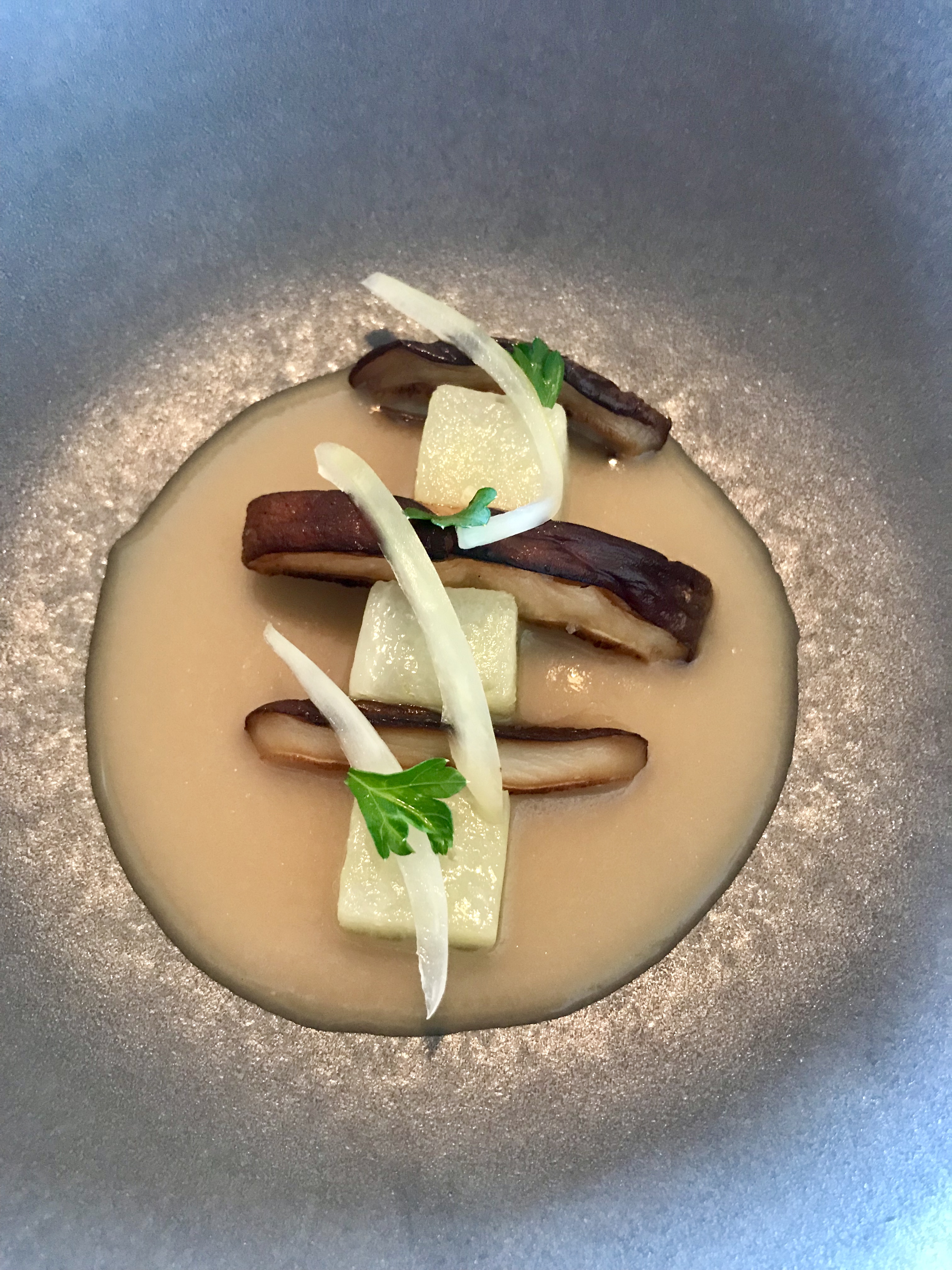 I can't say enough about my time living in Rapaki, New Zealand last month. The nearest town, if you can even call it that, is called Lyttelton. It only has one main street, but that street has everything I need on it! An amazing vegan-friendly cafe, a great coffee shop, an organic co-op grocery shop, and yes, even one of New Zealand's best restaurant - Roots!
"Lyttelton chef Giulio Sturla expects more diners at Roots restaurant after winning Cuisine's Restaurant of the Year in the Cuisine NZ Good Food Awards in Auckland on Monday night.
The awards recognised the best restaurants throughout New Zealand at an industry-only cocktail event on Monday 8 June at Auckland's St Matthew in the City. They were announced in conjunction with the publication of the Cuisine Good Food Guide, which profiles the top 76 restaurants throughout the country.
Roots is a small restaurant with set menus that showcase local ingredients. Sturla and Martin established the restaurant in 2012, following the 2011 Canterbury earthquake. "It showed me life is today, not tomorrow, so why not?" Chilean-born Sturla said." ~ Stuff
The restaurant is known for using high quality local and seasonal organic ingredients sourced from local and biodynamic farms and small producers. I had to check it out!
Making a Reservation
The restaurant is reservation-only. You can either call or email. As a millennial, of course I chose email…
I'm not a big dinner person - I hate eating a lot before bed. So I was happy to see that the restaurant offers lunch on Fridays and Saturday.
As we emailed back and forth, the restaurant asked me for my meal preferences. While I'm mostly vegan and gluten free, I'm willing to make exceptions for exceptional food. I mentioned that to the restaurant only to be pleasantly surprised when they told me they can make my entire 5-course meal vegan and gluten-free! I've been fully vegan for about a month up to this point and feeling great, so I was beyond excited to go to a super nice restaurant and continue eating what's best for my body.
In the end, I did have to call them to leave my credit card details for the reservation. I guess calling would have been the easiest option all along… but calling….
The Decor
The restaurant felt very earthy and simple inside. Lots of wood all around!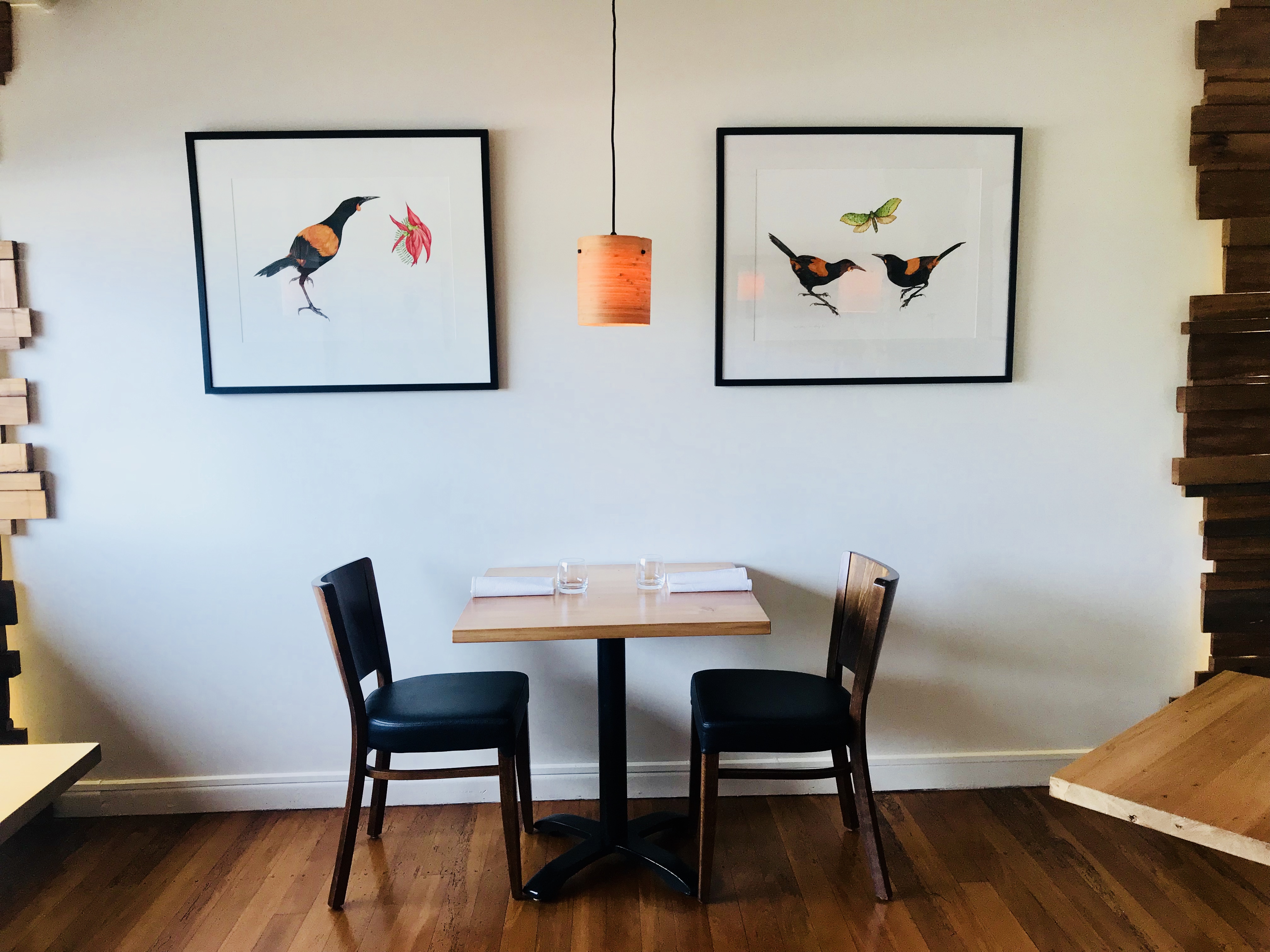 The kitchen is open, so you can walk over and watch them cooking. I got to see them work through an entire lamb!
After dinner, I asked to see their garden. It was HUGE!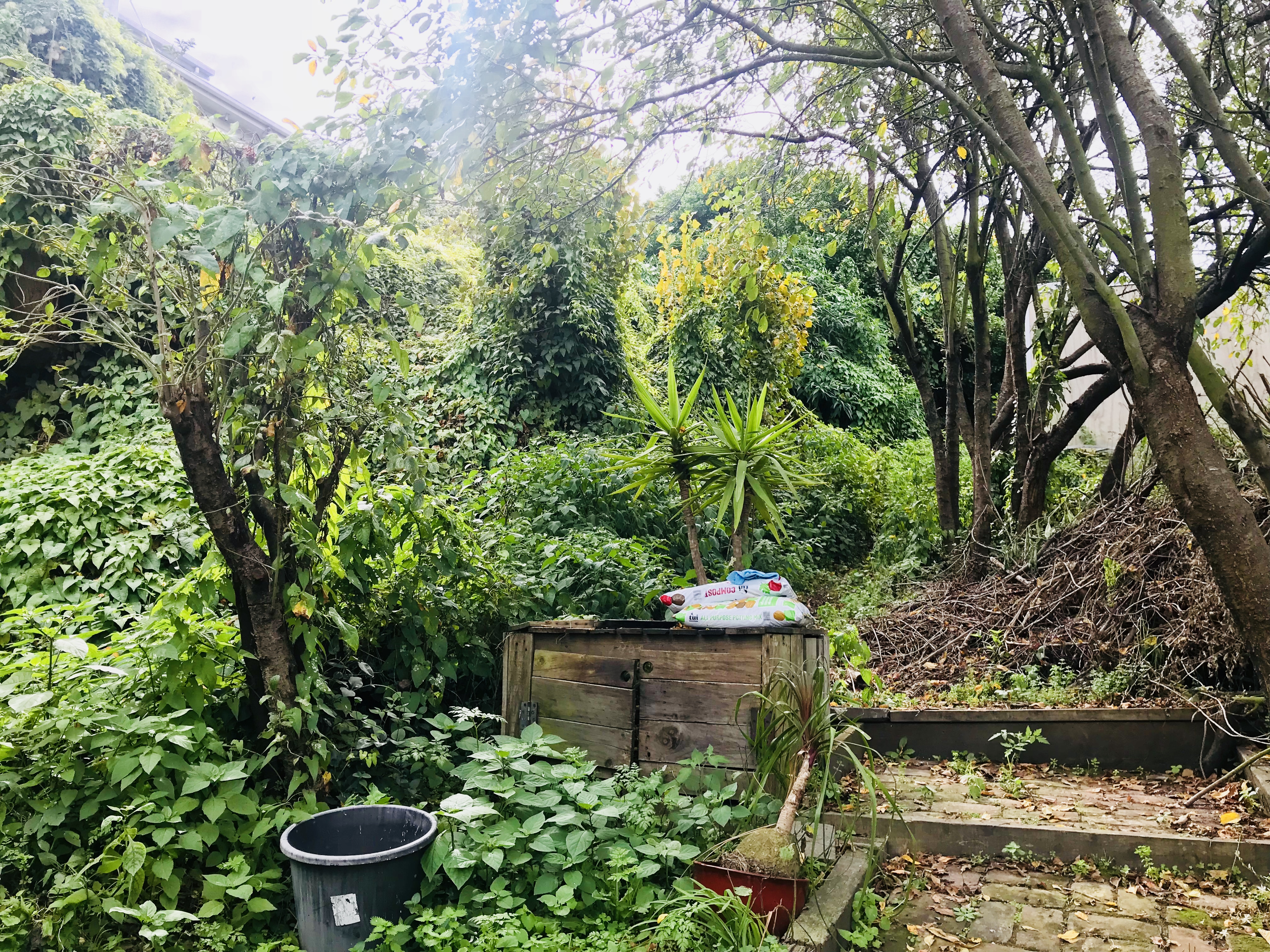 They even had their own bee hive!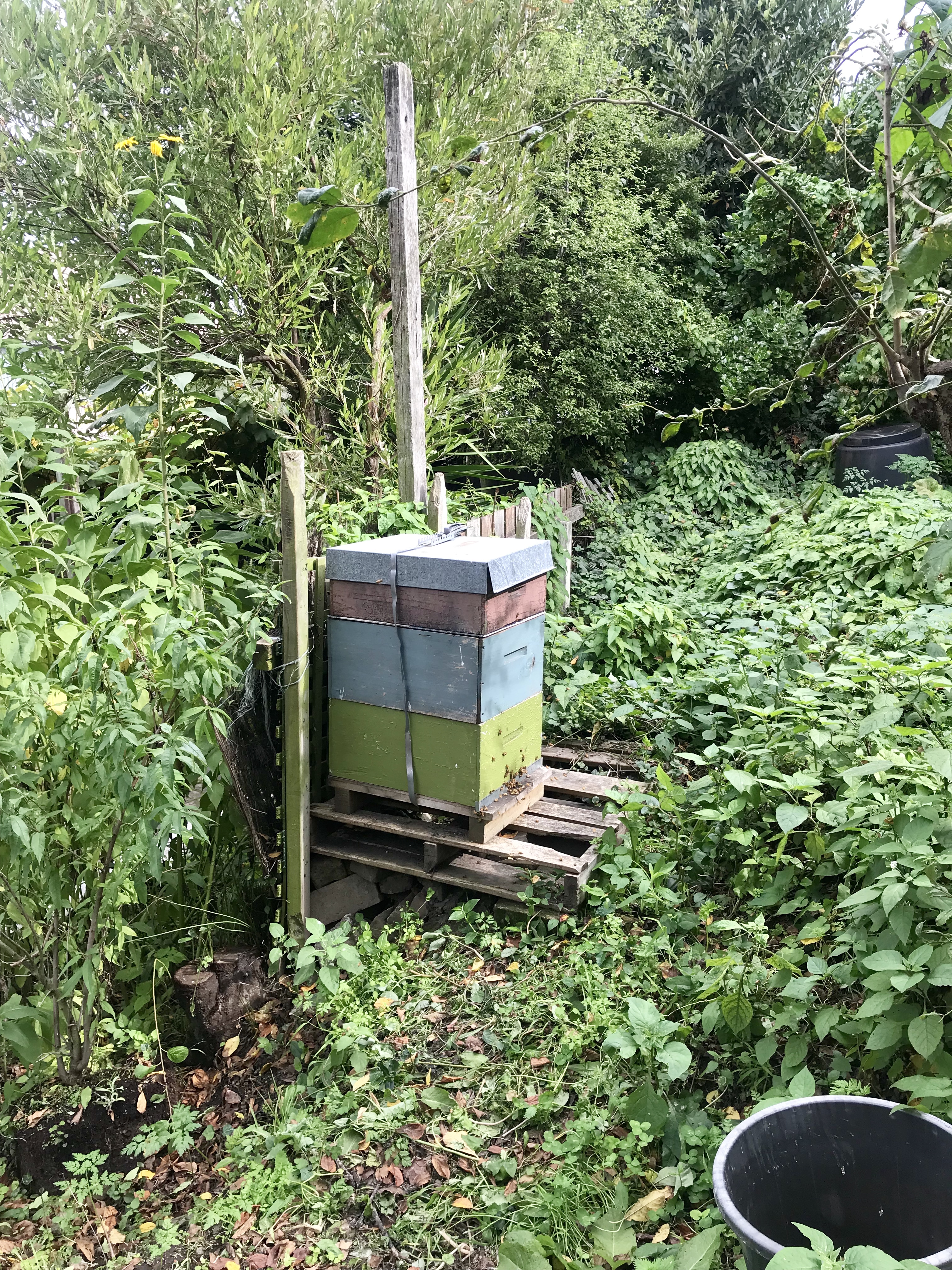 It was so cool to know that many of the ingredients from this very garden ended up in my meal!
The Meal
The meal started off with a foam! JK - there were pieces of melon and mint underneath. But it did make me think of some ironic comedy sketches about fancy restaurants.
I was super confused by this dish…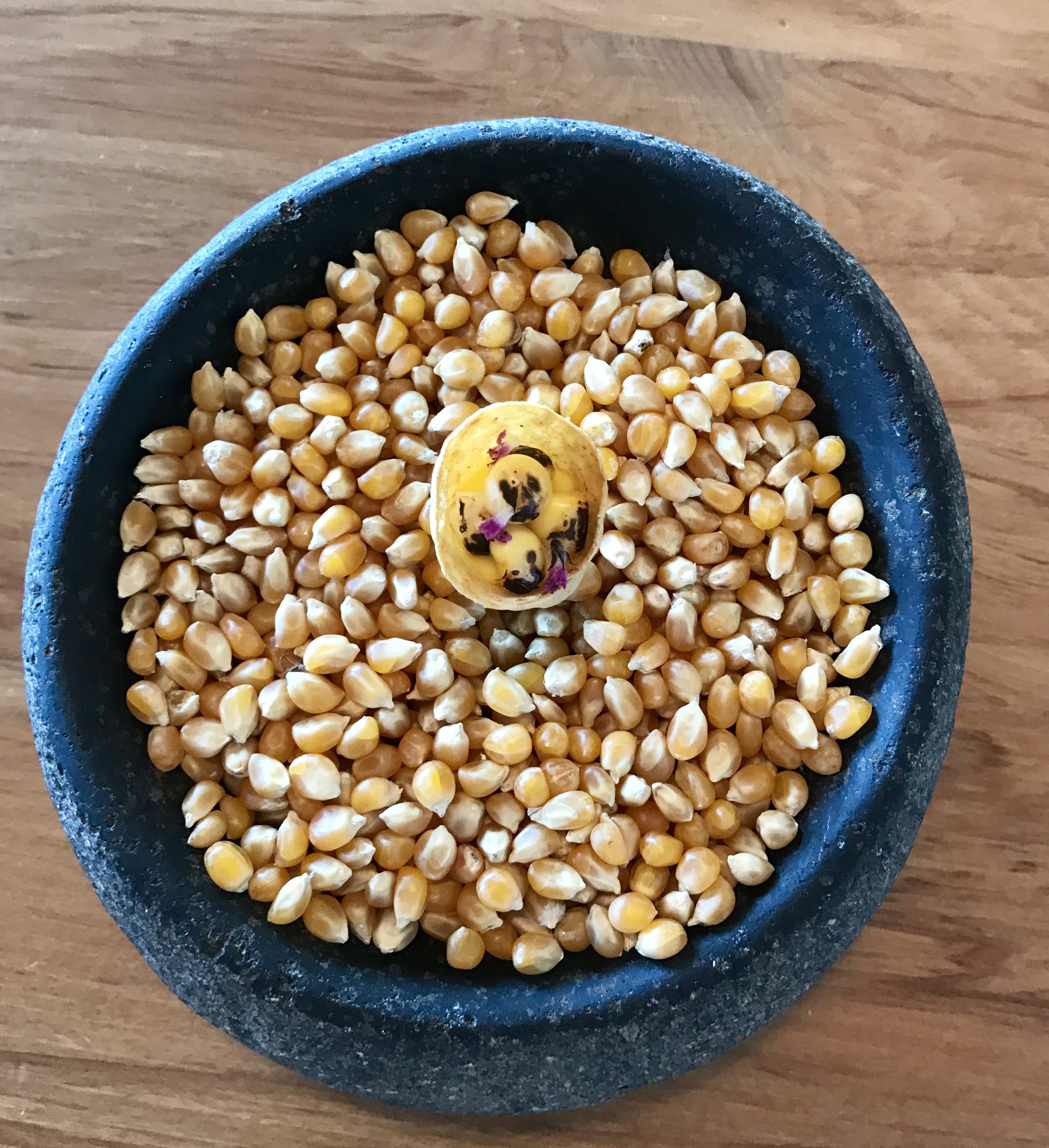 When I first saw it, I just saw all the corn kernels, and not the main food in the center. I was impressed and very scared that they wanted me to eat the raw kernels… Until I saw the tiny stuffed chip in the center. It was delicious! And no, I did not eat any of the kernels lol. Those were only for decoration.
Then came the dish I liked the least… tomatoes with raspberry sorbet. I really hate mixing a desert with a savory salty dish. I liked the tomatoes on their own. And I liked the raspberry sorbet on it's own, but mixing them together was just wrong for me. Nevertheless, it was a creative mix of flavors. So points for experimenting at least.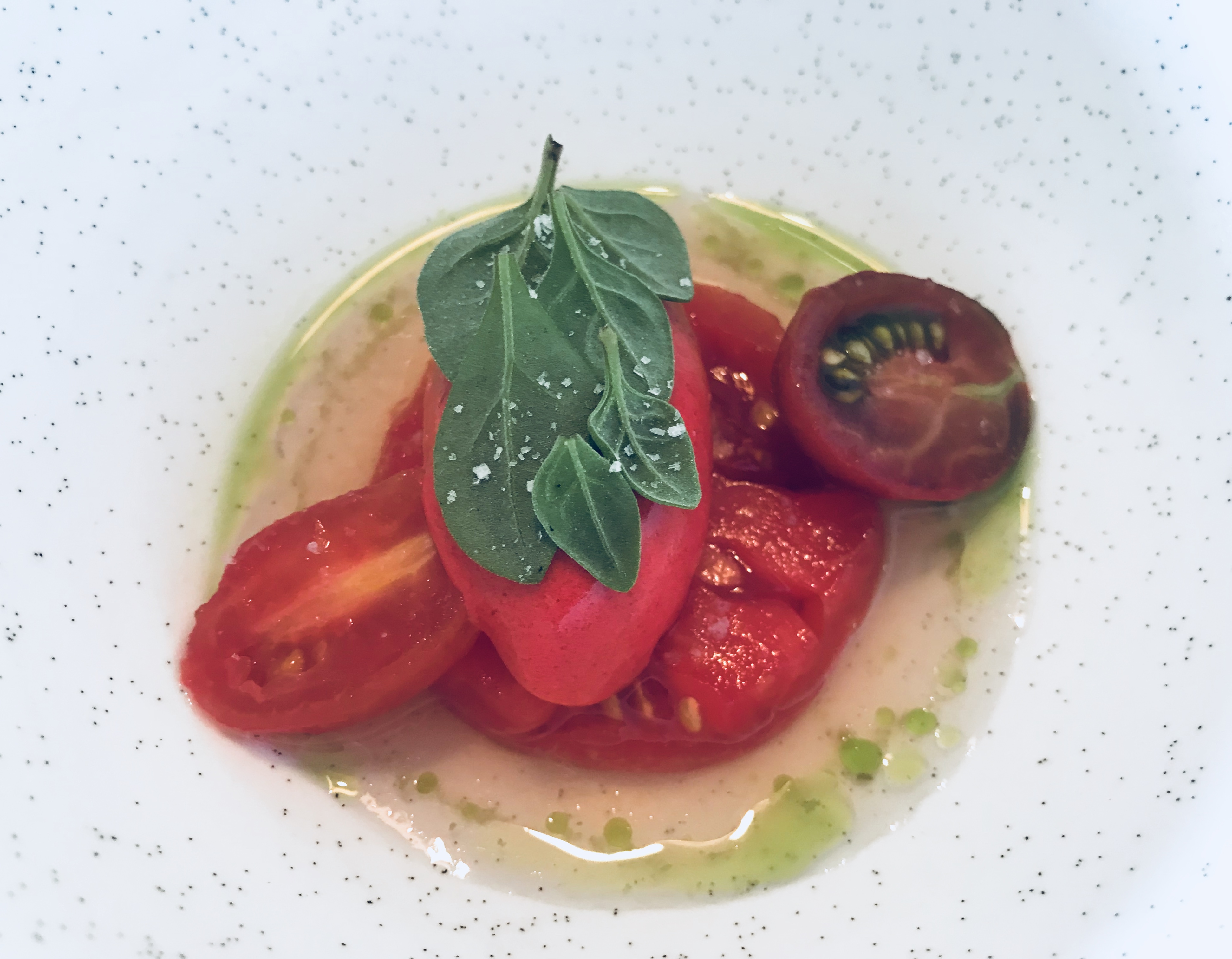 Then the excitement started! This carrot in coconut curry dish was incredible! You're supposed to eat the green roots at the end for extra flavor!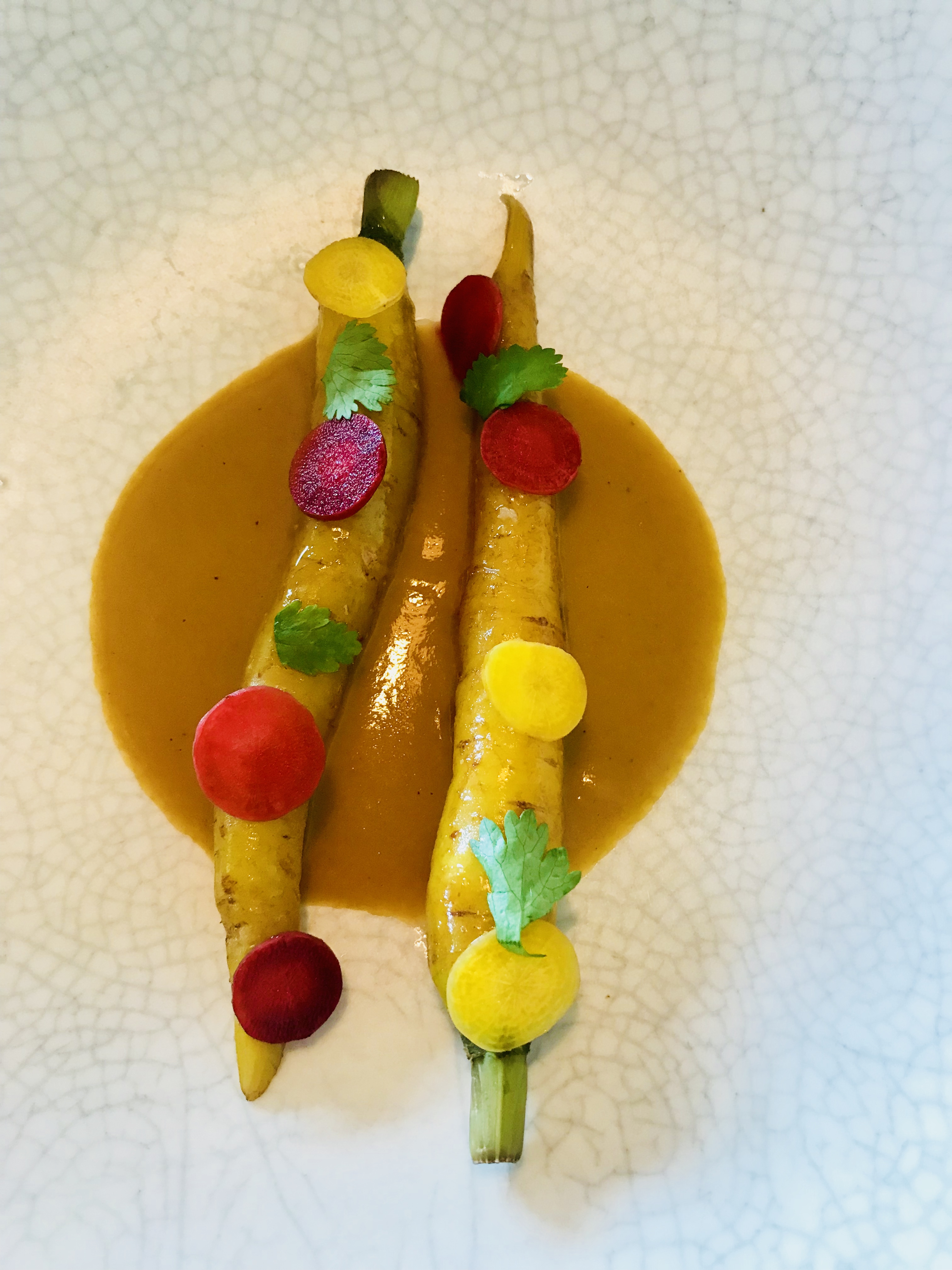 Although, it did seem a bit cannibalistic and funny to put pieces of other carrots on the main full carrots.
There was this one dish with the most incredible spinach sauce! You'll just have to try it for yourself. It was perfect!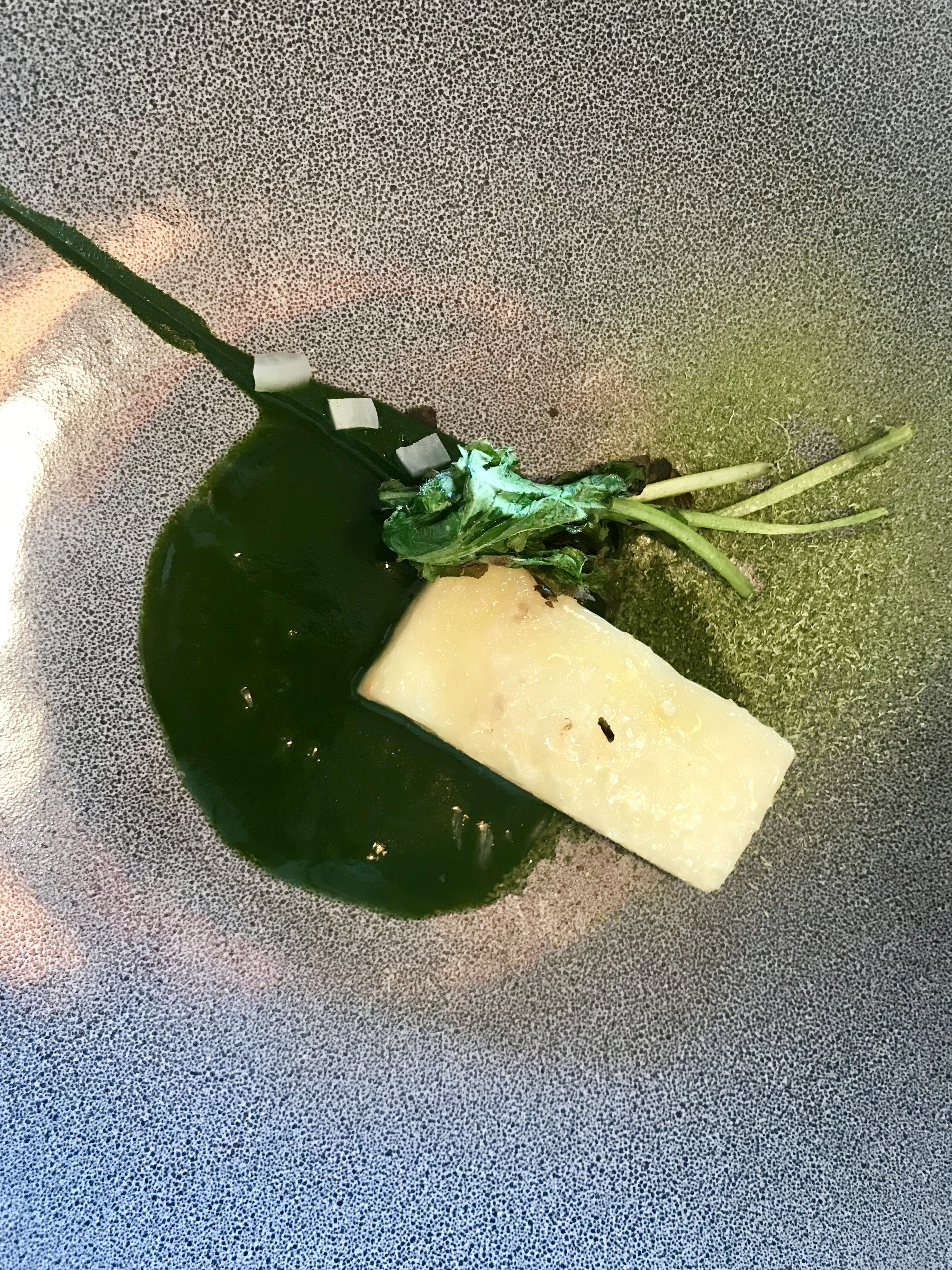 And there were several rounds of beautiful desserts with a complex mix of flavors: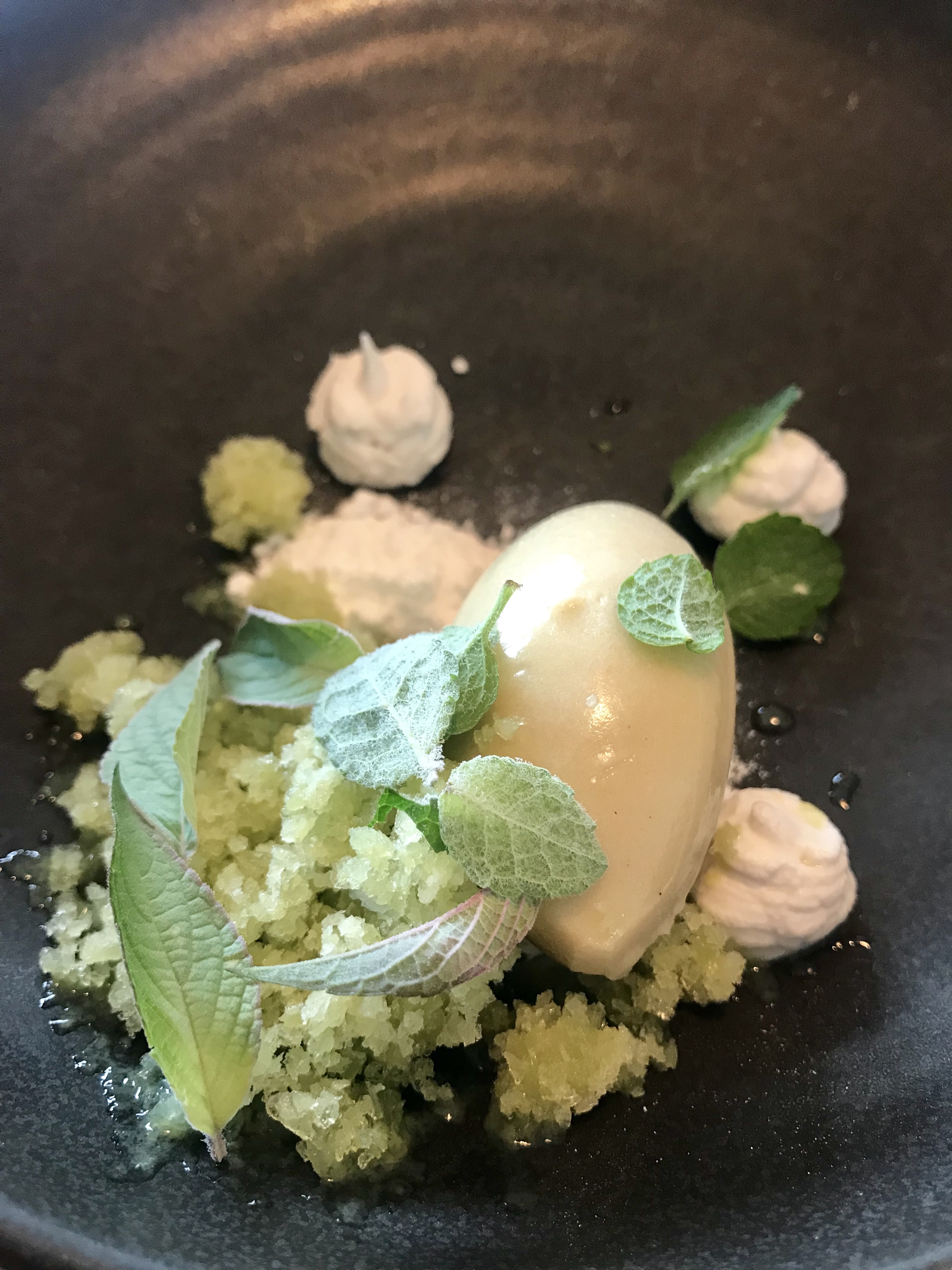 My favorite was the pineapple sage (from the garden!) tea and a stuffed walnut.
For the Non-Vegans
Of course I was curious to see what the other couple got in their non-vegan meal. It looked like they got very similar food as me, but with an addition of squid in one meal and lamb in another. They also got normal bread with butter while I got the most incredible gluten-free bread with olive oil. Finally, they were offered a local New Zealand cheese course for an extra fee (which they declined).
What Food Should Feel Like
While the restaurant had great ambience, the food was beautifully presented, full of flavor and freshness, what put the experience over the top for me was how the food made me feel.
As soon as I ate the carrot dish, I could feel what I can only describe as chi (Chinese world for life force) moving throughout my body. I felt invigorated, energized!
Can you think of the last time food made you feel that way? I can't! It reminded me that food should energize you. Instead, many times it makes us heavy, exhausted and tired. This is why it's so important to eat the seasonal local produce. When you're in sync with nature, just wow!