My Top Food Experiences of 2017
NatashaTheNomad
12/30/2017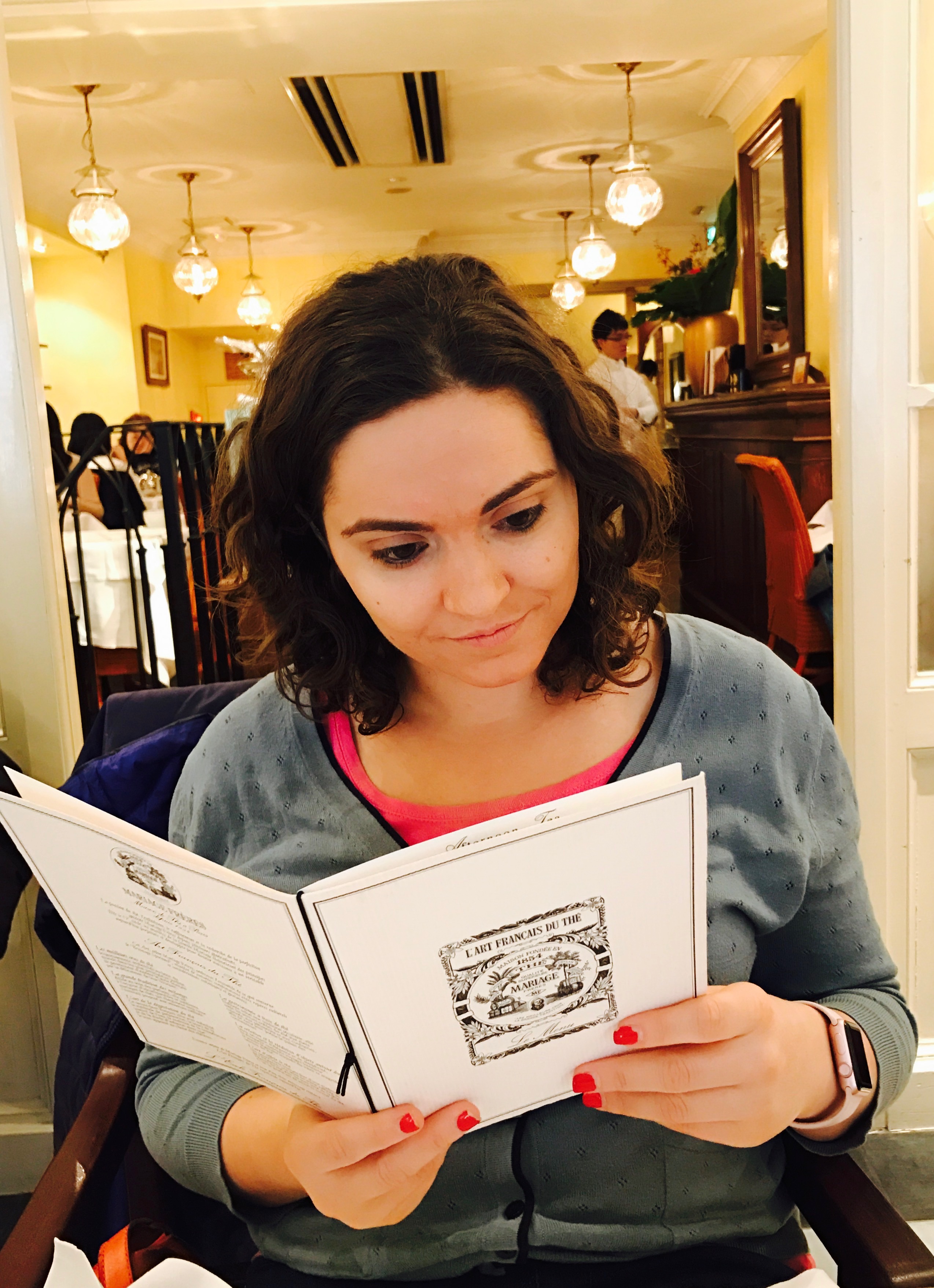 Food is the real reason for travel - right?!!!! Well, this year has been exceptionally delicious :) I tried a lot of new food and liked it all (almost)!
Here are my top 20 food experiences of 2017 😋
Kobe Beef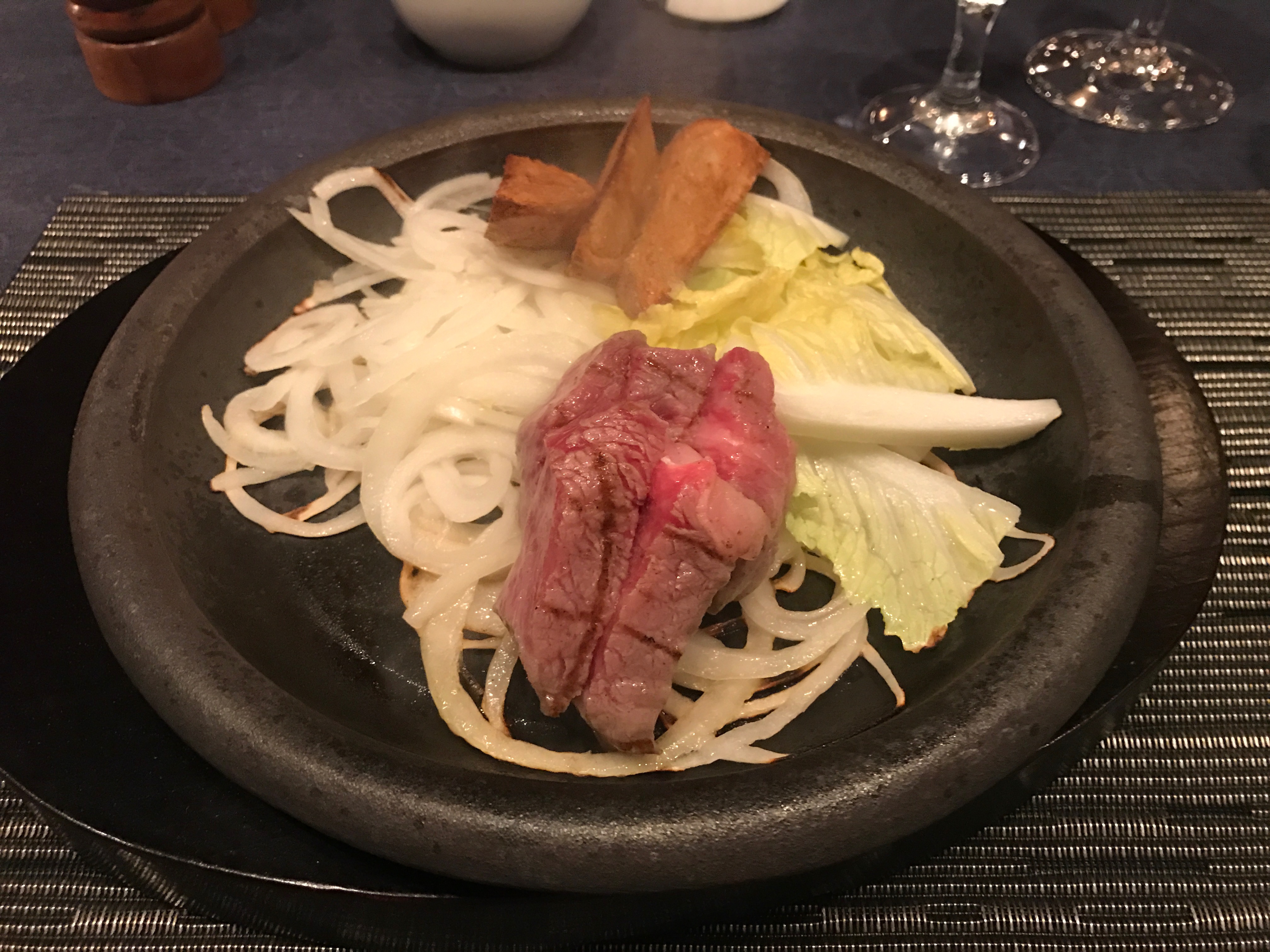 That tiny piece of beef costs $100+, but what choice do you have when you're actually in Kobe?!! So was it worth it?!!! The answer is I still can't stop imagining tasting this piece of heaven again someday!
Kobe beef is very different from any beef you have ever tasted - it tastes very fatty. But it's super healthy. Kobe cows are cared for using the highest standards (and even given beer to drink!)! Definitely something to try at least once in your lifetime!
Location: ステーキハウス 廣岡揮八郎の三田屋 - they even play live piano!
Croissant Milano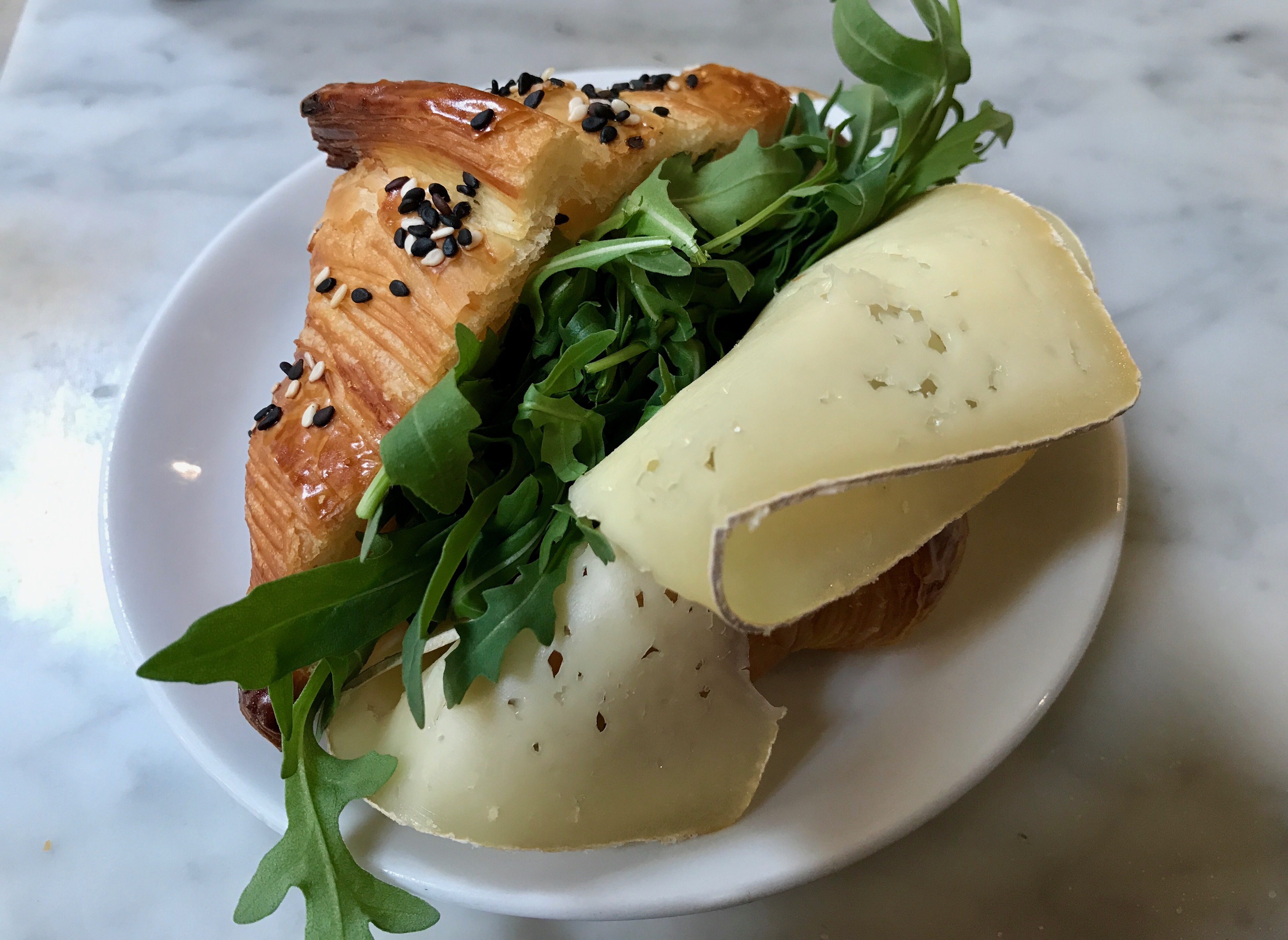 My foodie friend alinova80 recommended PAVÈ MILANO to me when I was visiting Milan, and I always listen to my Italian foodie friends :) She didn't steer me wrong as always…
This was actually the best croissant I've ever had - the cheese was absolutely divine and it went perfectly with the fresh arugula. Wow!
Stuffed Paratha w/ Yogurt & Pickle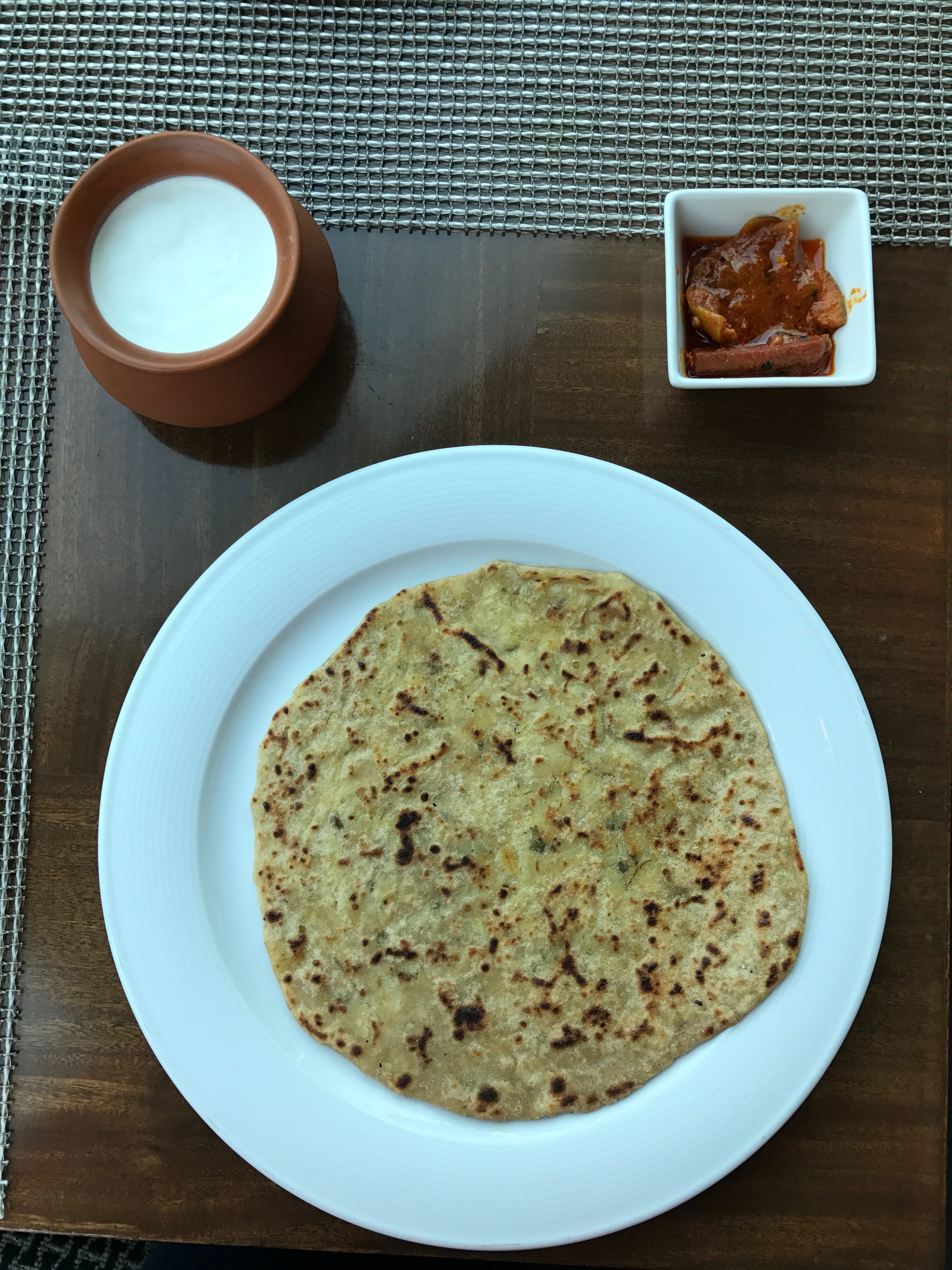 For my second trip to India, my friend @vaish recommended trying a stuffed (with potato or cauliflower) paratha with yogurt and pickle. This dish is incredibly simple, and simply delicious!
I think of it as my Indian comfort food!
Bill's Pancakes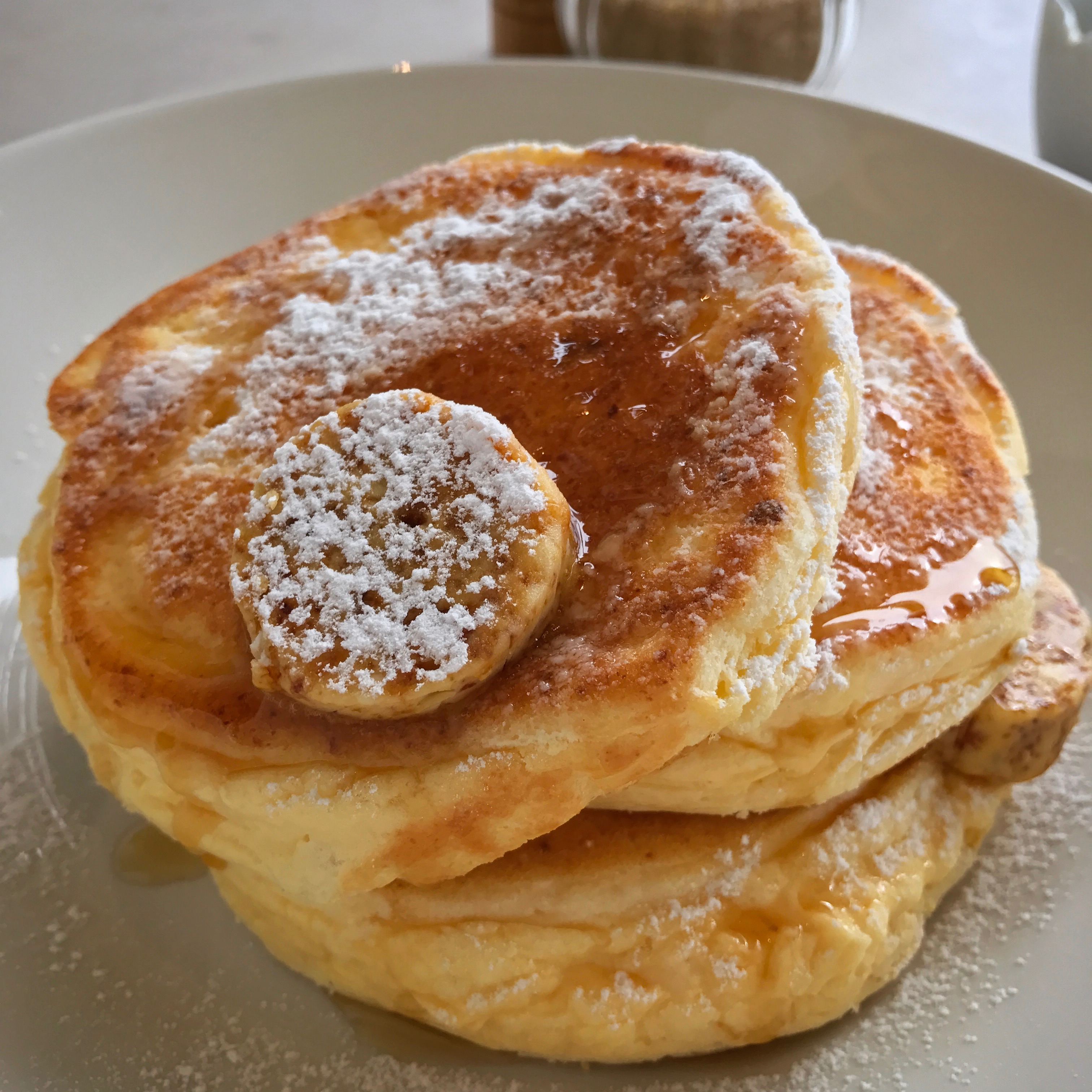 If you don't like pancakes, you've probably never had Japanese pancakes… or in this case Bill's! Bill's is actually an Australian chain that is now around the world - my friend who lived in Australia for some time, @catehstn, mentioned it to me as a good breakfast place.
I went to Bill's Omotesando in Harajuku (Japan). There was a huge line, but I know good food is worth waiting for, so I hopped right in!
All I have to say is ricotta banana pancakes with honeycomb butter - seriously the best pancakes I've ever had!
Cơm tấm YUM!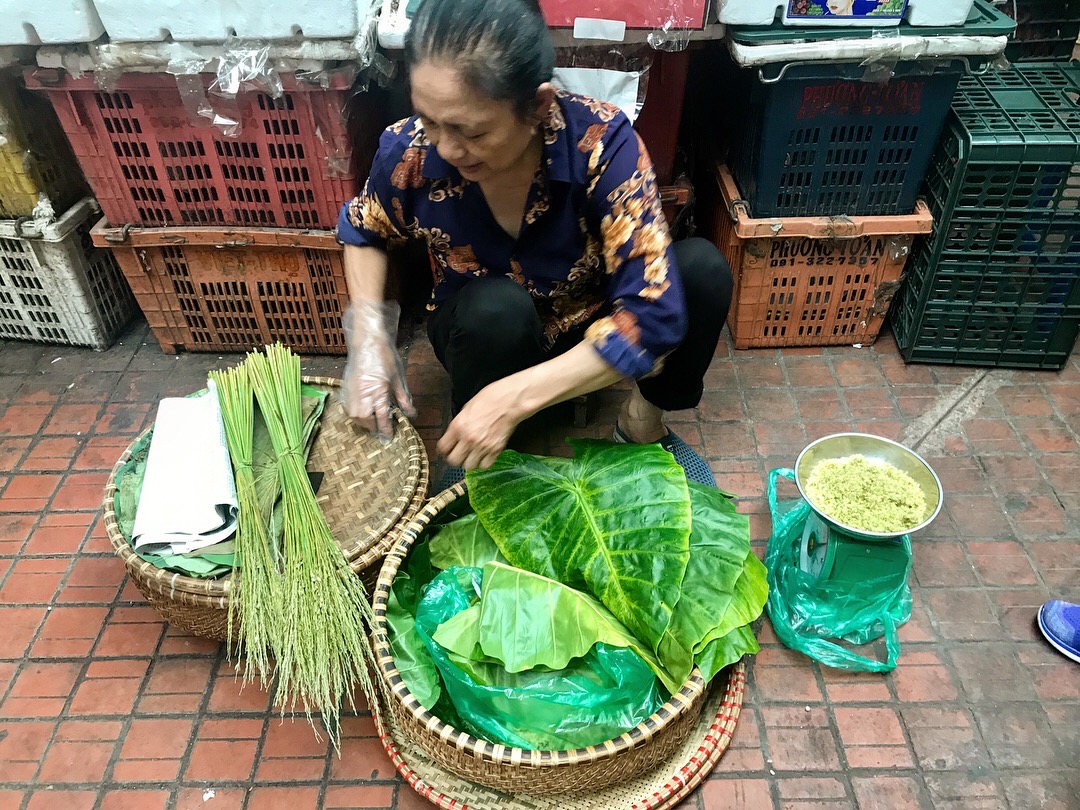 According to my Vietnamese friend @lienista, cơm tấm is young immature rice that is still green. It's rice before it becomes rice! Here is a close-up: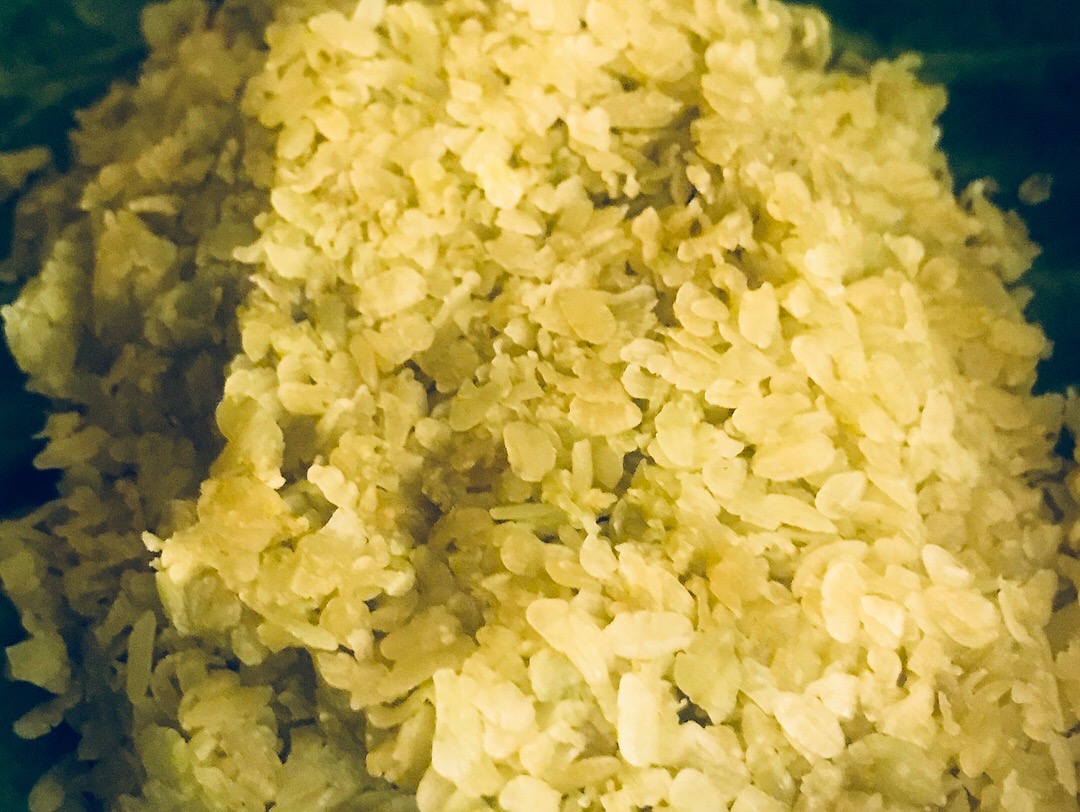 It's sold around Vietnam - in this case, a lady at the market wrapped it for us in a leaf. My friend later found out that this lady is actually famous in Hanoi for this type of rice! This one restaurant ordered 20kg from her. We were lucky to randomly run into her!
You eat it raw without any seasonings. It has a lot of fiber and no carbs. It's hard to describe the taste, since it's not like anything I've had before. The closest I can come up with is sunflower seeds. It is sooooooooo good and filling!!! I wish I could get this outside of Vietnam!
Masala Fish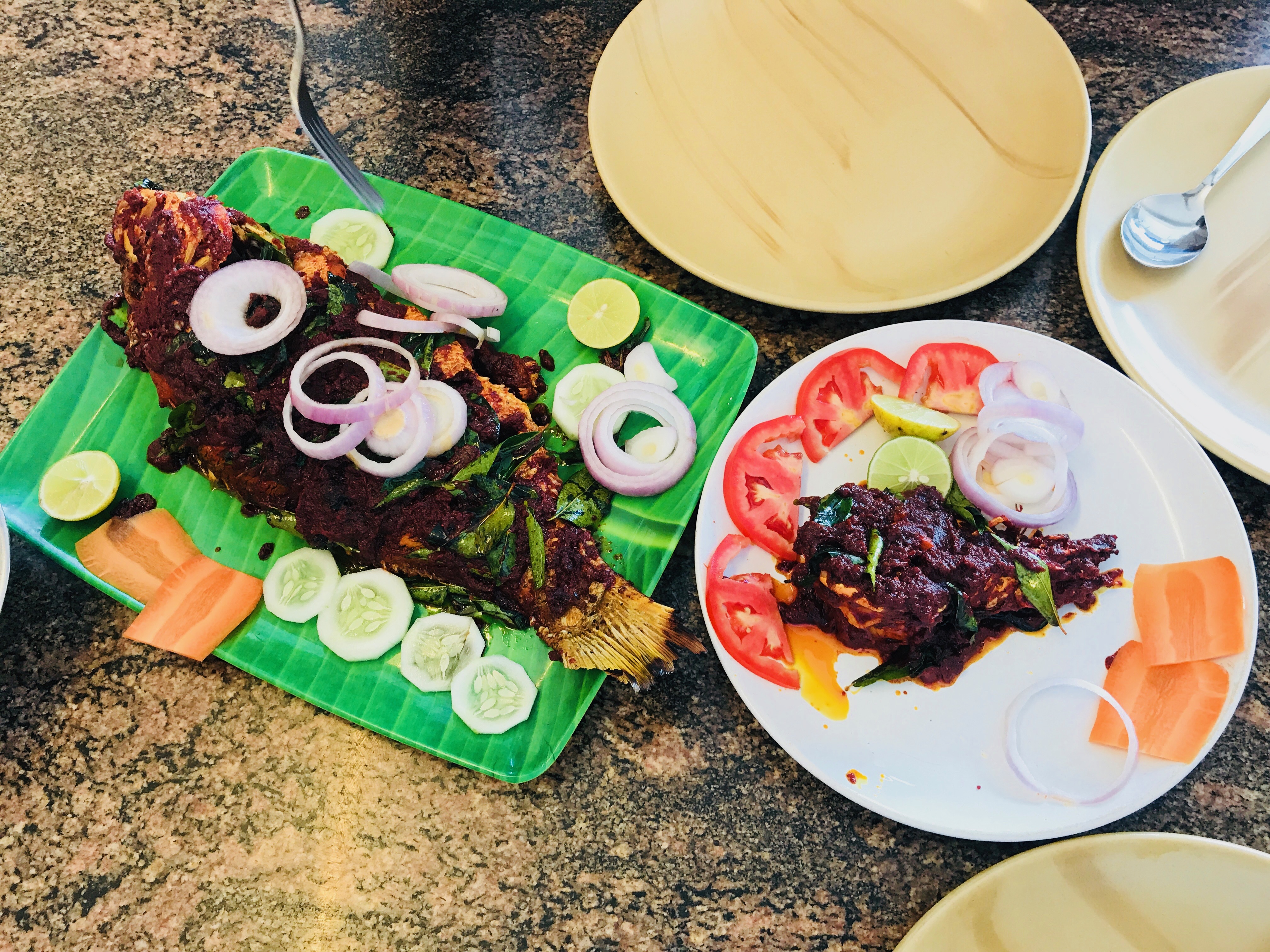 One of the things I LOVE about India is how easy it is to be a vegetarian there. I usually don't bother with meat, but when a local friend so highly recommended the Masala Red Snapper from Moonrakers in Mahabalipuram, I decided to have a bite…
We ordered the Masala Red Snapper for the three of us - I was planning to have just a bite, but then this happened…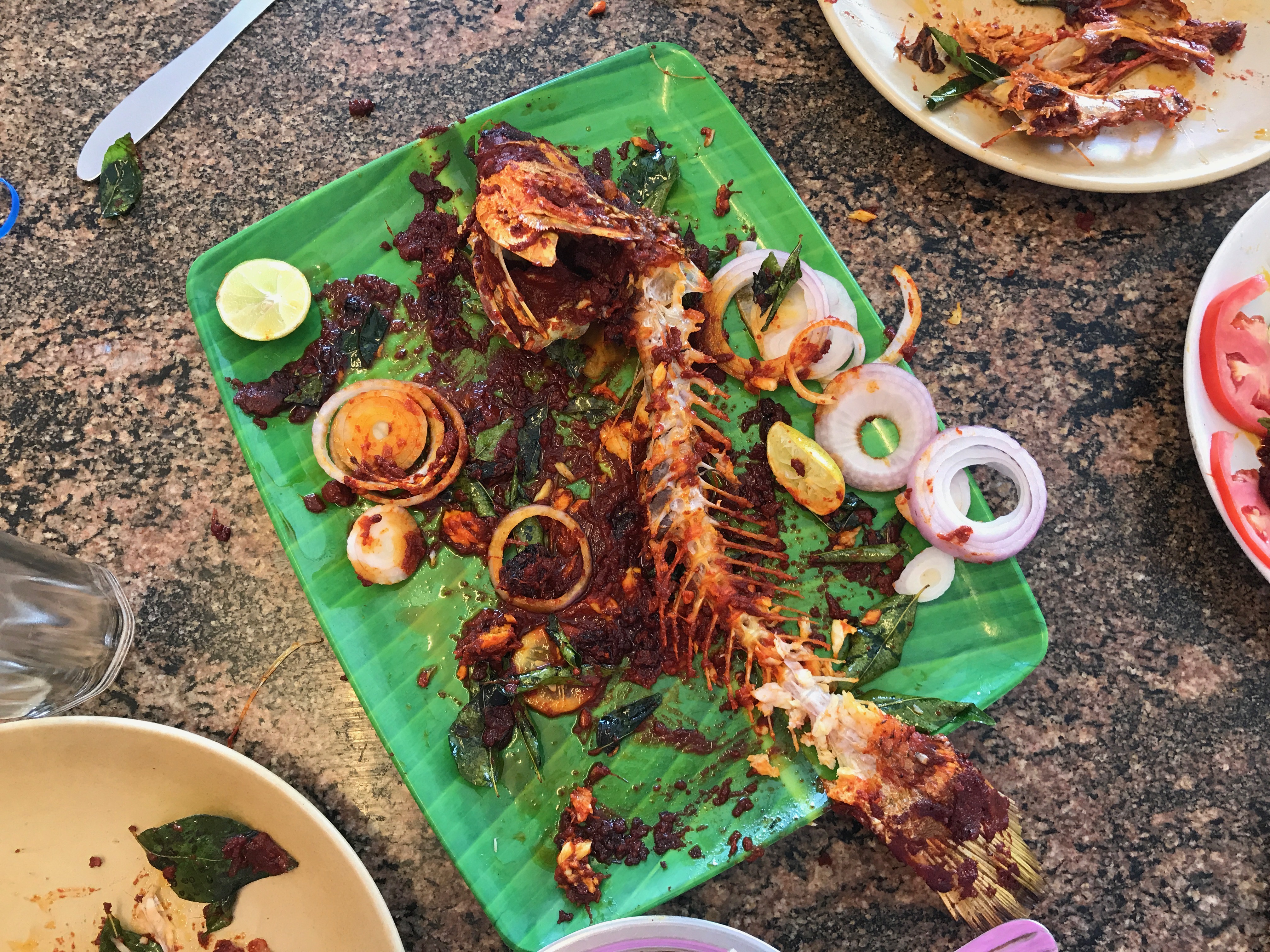 Adding the Masala spices to a fish is seriously mind-blowing! This is the best cooked fish I've ever had - all cooked fish should be seasoned like this! But, alas, this is only something you can get in India of course. Devoured!
Fried Herring Roe on Kelp?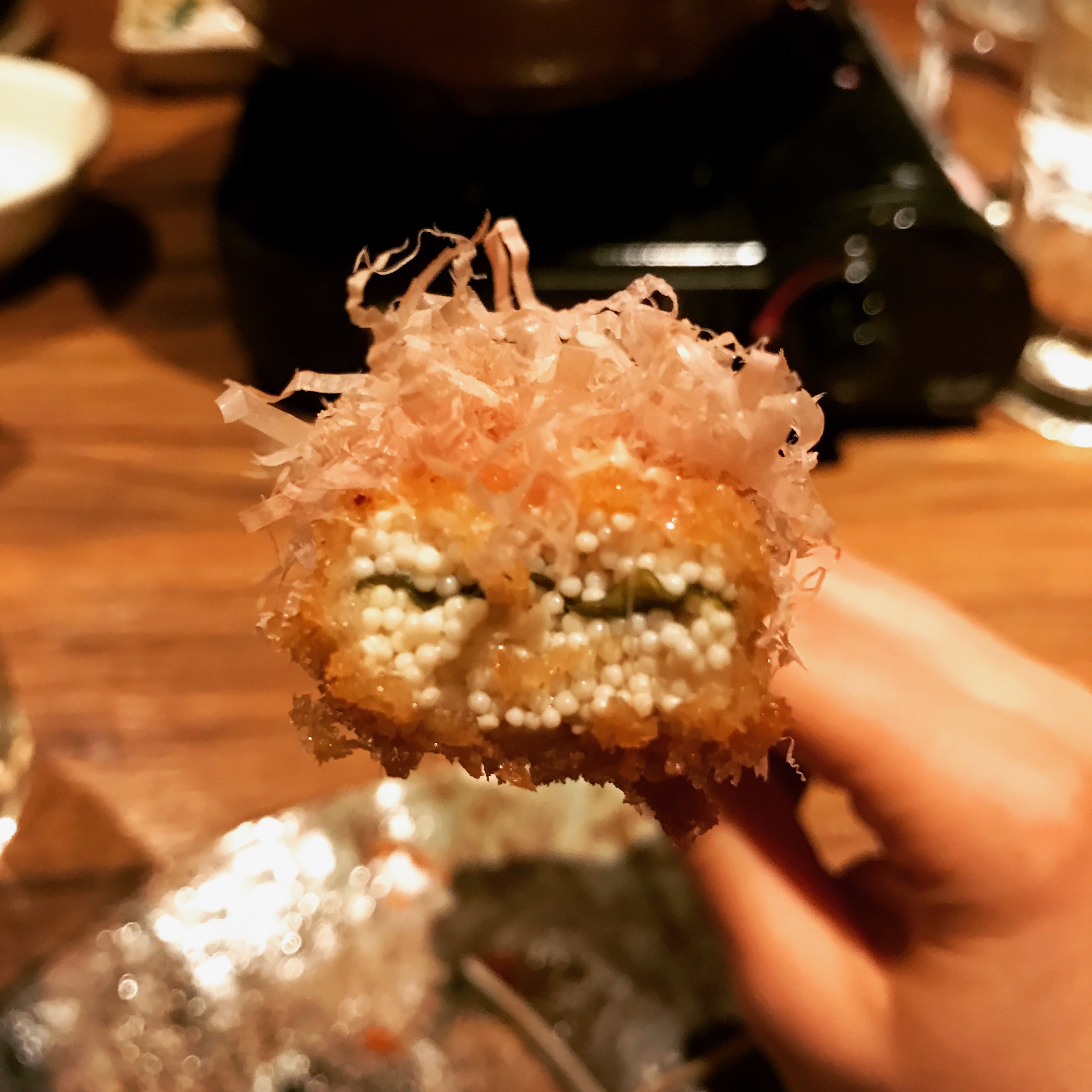 I'm not really sure what this is… Someone ordered at a group dinner at Tenchishunsenyakichi in Tokyo - we all loved it and kept ordering more.
According to my friend @jpmartha_jp, these are called 子持昆布の串揚げ in Japanese. From his translation and googling, it seems to be fried herring roe on kelp (a seaweed)… All I know is it's delicious and I want MOAR!
Longan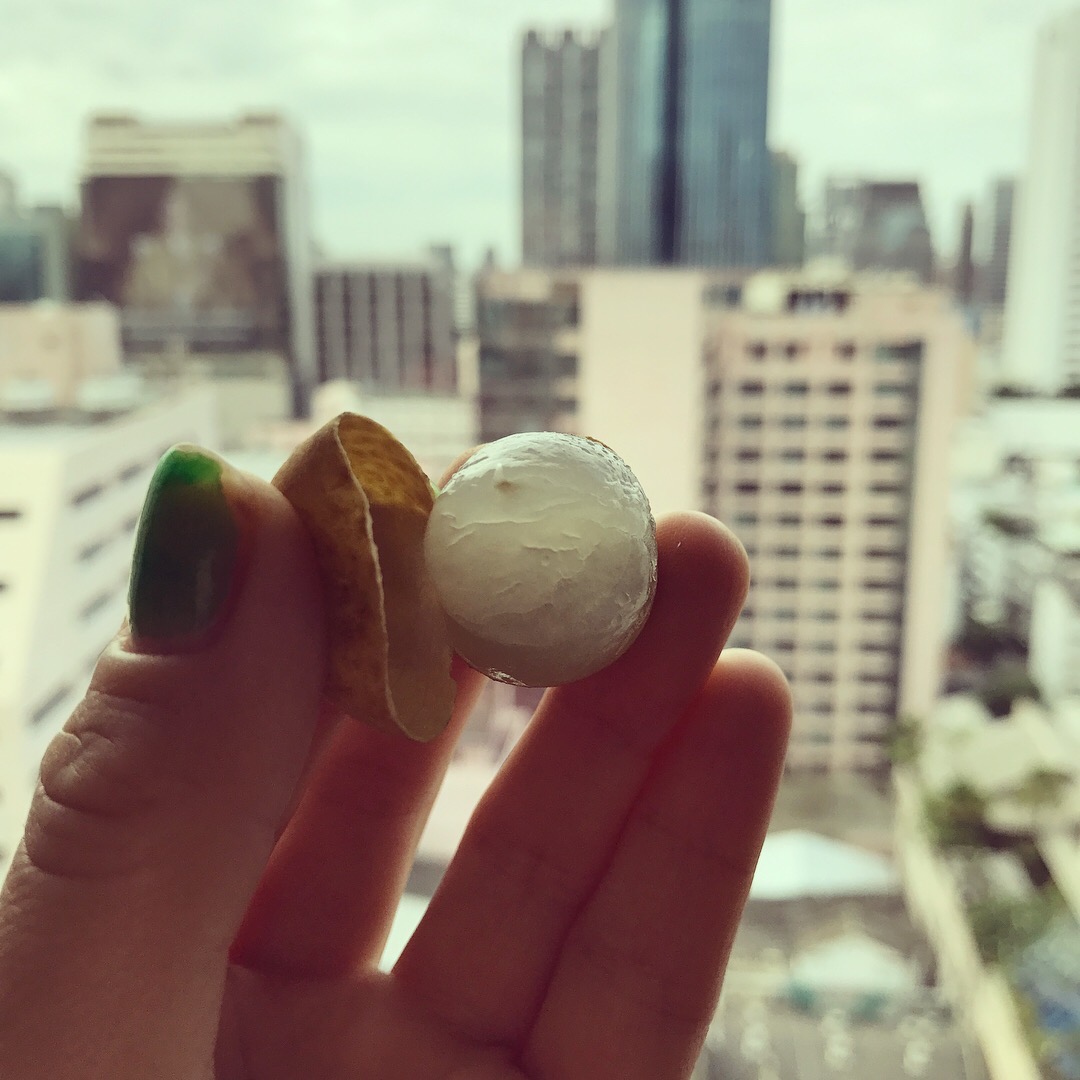 I'm not big on lychee, but when I tried Longan- which seems similar to lychee, but in a brown covering - I couldn't stop eating it! I'm not sure what the difference is - maybe it's more juicy, maybe the texture is less thick. I still don't like lychee, but when I'm in a market in Thailand and see anything that resembles longan (sometimes it's not in season), I buy it and hope it's longan!
Bresaola Sandwich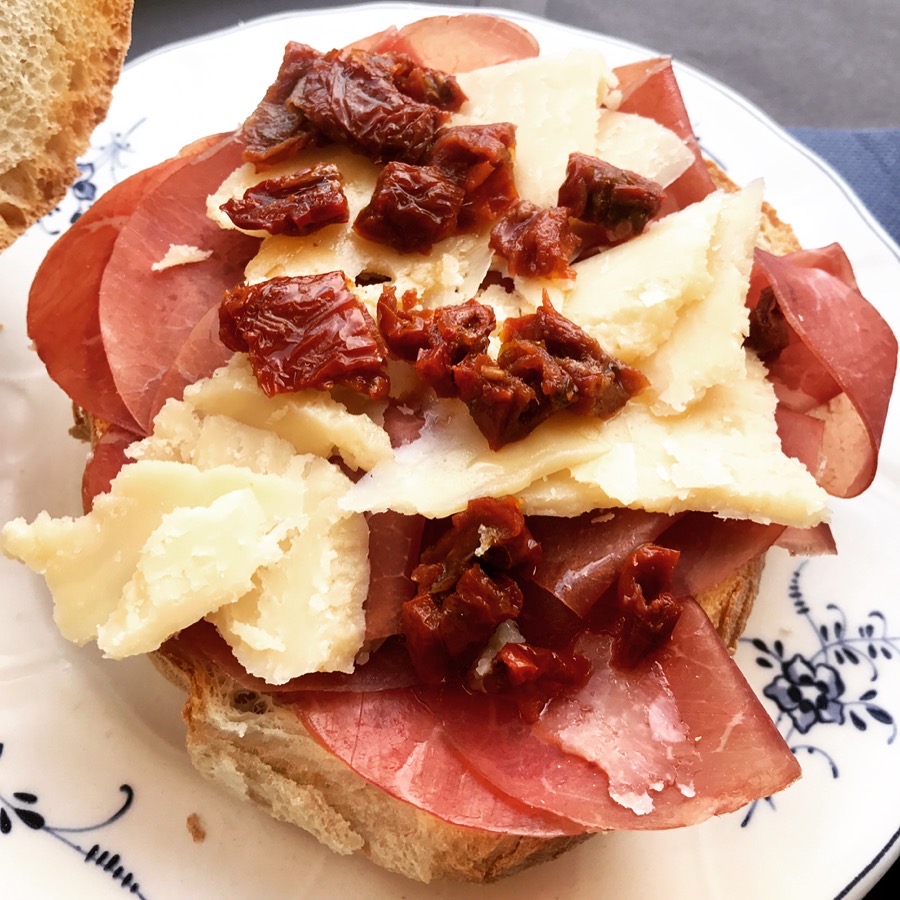 Bresaola is sort of like prosciutto, but beef. I got introduced to it by my sister and her Italian husband. Bresaola is an art in Italy - different regions have their own secret recipes. Spoiler alert: they're all delicious! The beef is cut super super thin…
It's incredible on it's own - I got it several times in an Italian store while living in Lierna, but Caffe Varenna takes it to a whole new level with their bresaola sandwich.
The finest bread, the finest parmesan cheese, the finest sun-dried tomatoes (they're not dry like the ones you get in a store in the U.S!) - all these fresh ingredients add on to the most incredible bresaola…
Ok, I'm salivating just writing this…
Beef Phở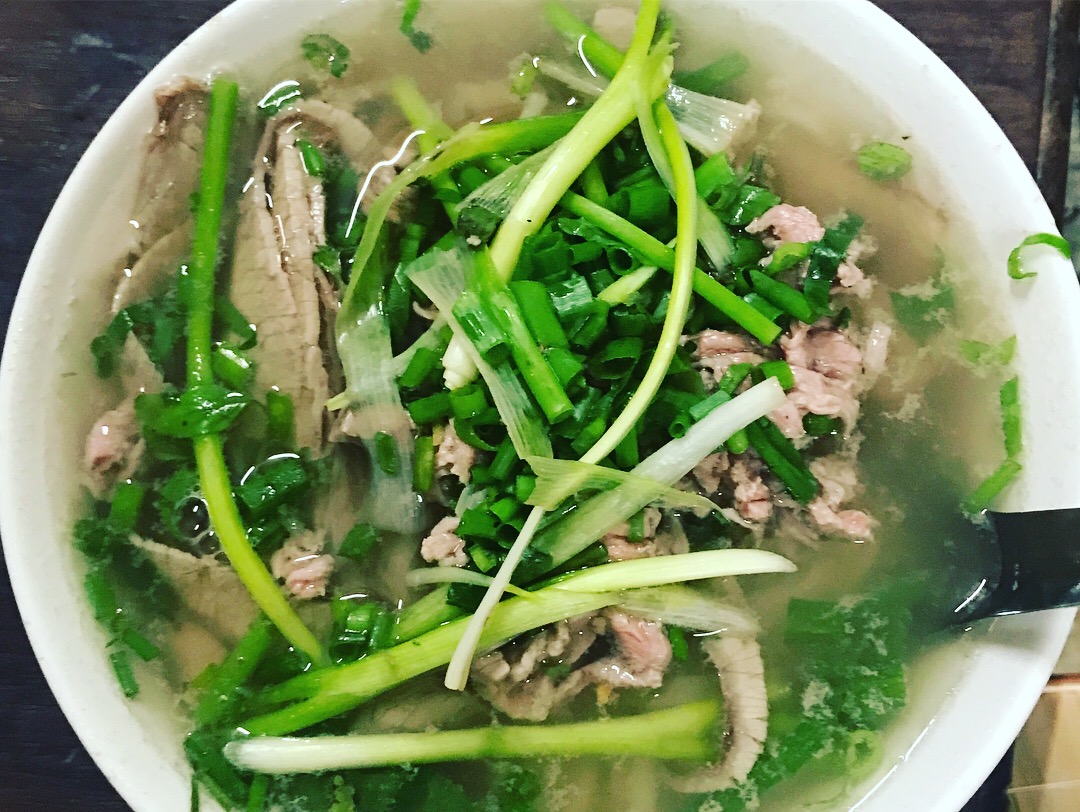 I'm not a big Phở person, but when in Vietnam… I looked up the best Phở place in Hanoi - turns out it's Phở Gia Truyền Hà Nội. When we got there, the place was PACKED: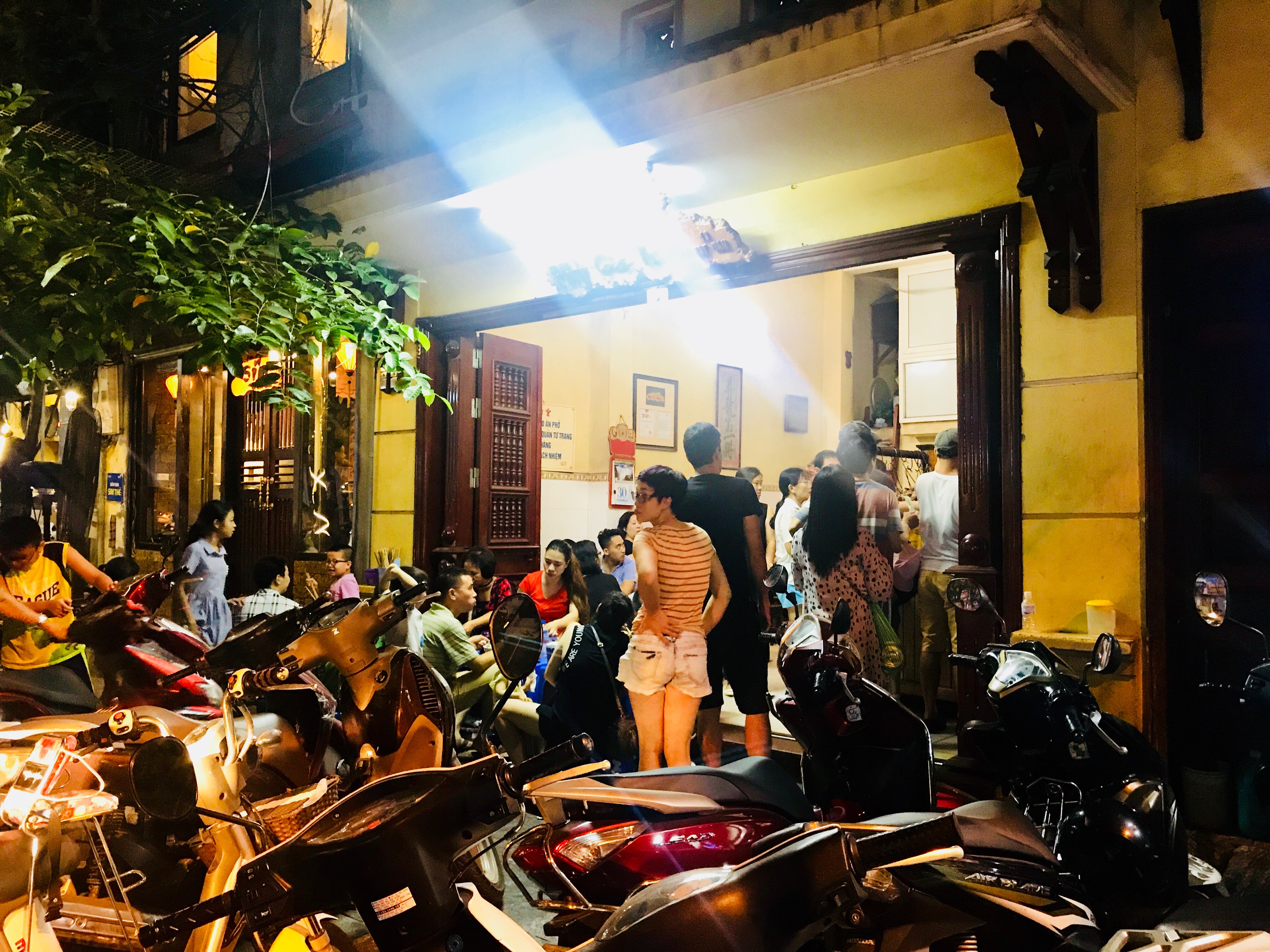 I waited in line while the guy in front of me ordered at least 10 bowls for all his friends and family while my friend tried to find us a seat. Luckily, she wasn't able to find us a whole table. Instead, we had to share…
I say luckily because the guy sitting next to me was a massive foodie. And he spoke English! He told me which combination of spices and sauces to add - orange chili and vinegar - to get my Phở to absolute perfection. Wow - I've never had Phở like this before!
Raw Egg on Rice
One of the coolest experiences I've had this year was visiting the remote Poppo No Oka Railway Park - a Japanese vintage train museum in the middle of rice patties…
The museum has a restaurant… you get to eat inside an old train!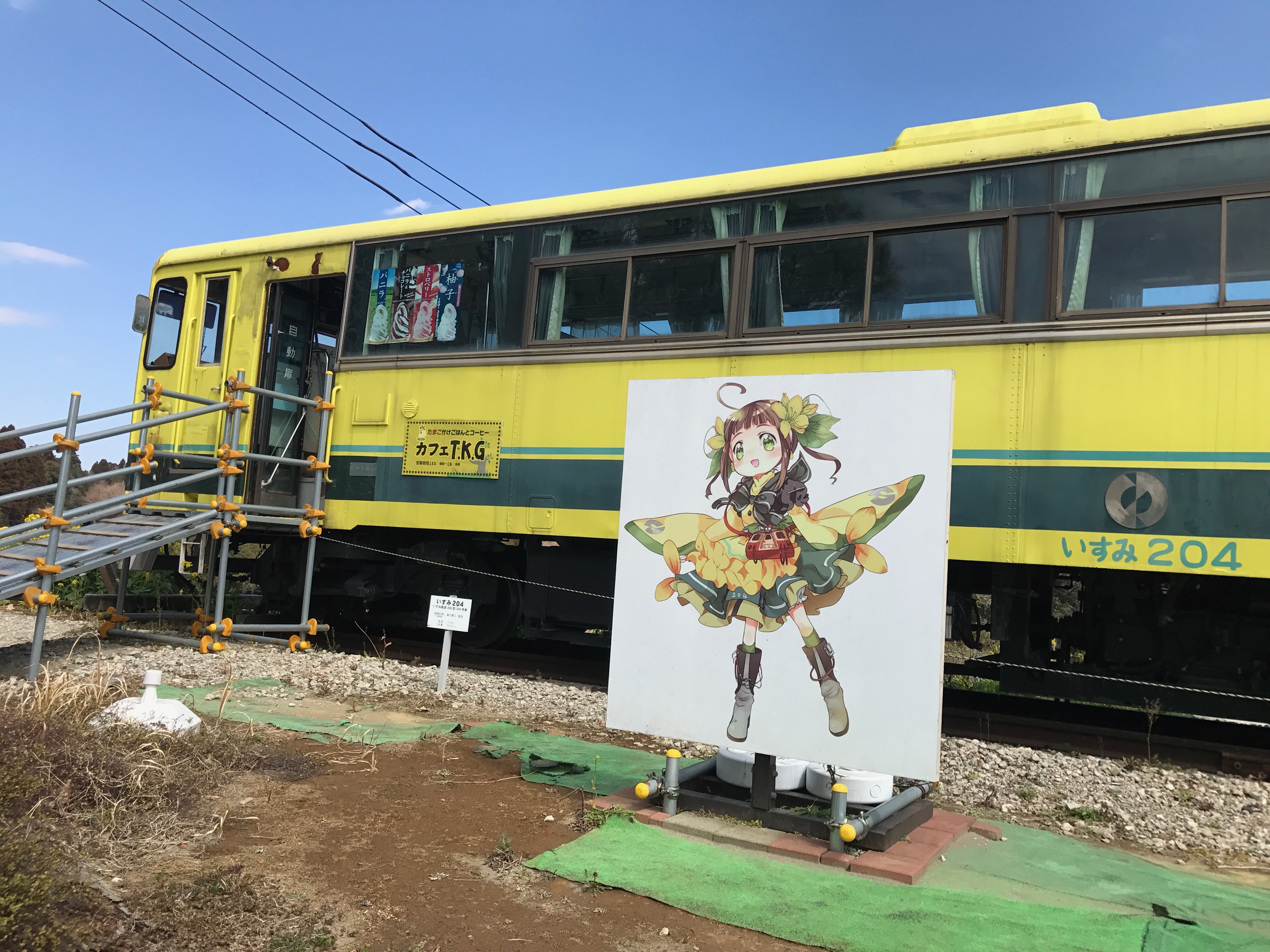 The specialty - a raw egg on rice! That's right - you heard it right - they don't bother to cook the egg. Apparently, the owner of the museum owns some healthy chickens and feeds their eggs to visitors. It might sound gross to Westerners, but these eggs are AMAZING! Easily one of the best meals I've had all year!
After talking to my mom, I learned that eating eggs raw is not such horrible thing. In fact, it is very healthy (especially the egg whites) in healing your digestion. That is, if the eggs come right from a healthy country chicken…
The quality of eggs in Japan is at a completely different level than in the U.S. They really care about their chickens and eggs! I have since come into the habit of ordering fresh farm eggs when I live in Japan, and eating them raw a lot of the time. Sooooo good!
Mango + Sticky Rice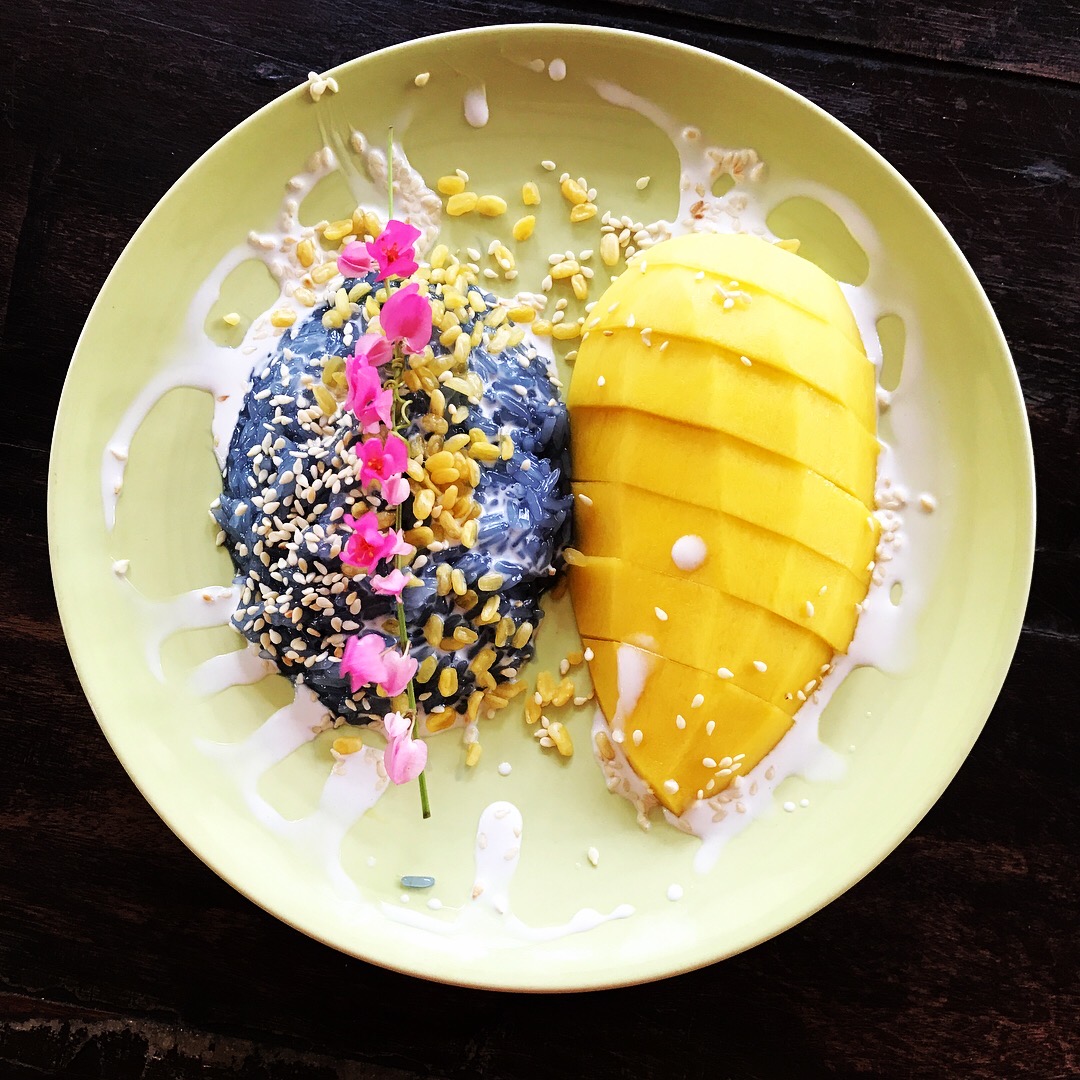 The blue color for the sticky rice comes from boiling a butterfly pea flower in the coconut milk for 15 minutes - no artificial dyes! The blue coconut milk is then mixed with palm sugar, a pinch of salt and sticky rice - add a mango next to it, and you've go the most amazing Thai dessert!
I actually made the one in this picture at a Thai farm, but you can get variations of it all around Thailand! It's the most famous dessert there!
Okinawa Sea Grapes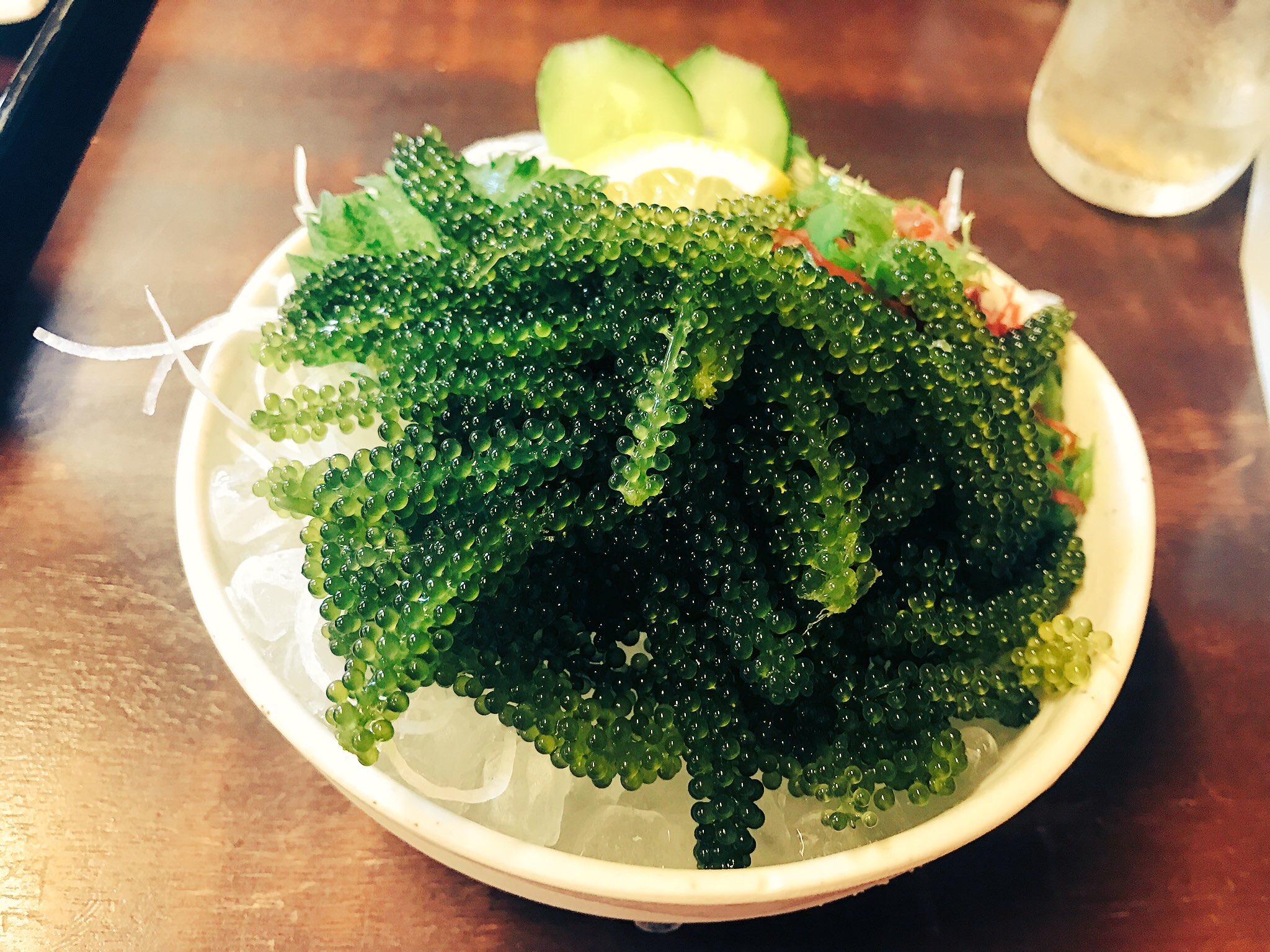 These are Sea Grapes, umibudou in Japanese - a type of seaweed that has caviar-like bubbles eaten in Okinawa. You can get them in almost any Japanese restaurant on the island. They are pop-in-your-mouth good!
Bonus: You can get also get sea grape ice cream!!! I know seaweed ice cream probably doesn't sound like the best combination, but I had to try it. I was so surprised by how much I LOVED it. It's salty with pieces of bubbly sea grape. Amazing!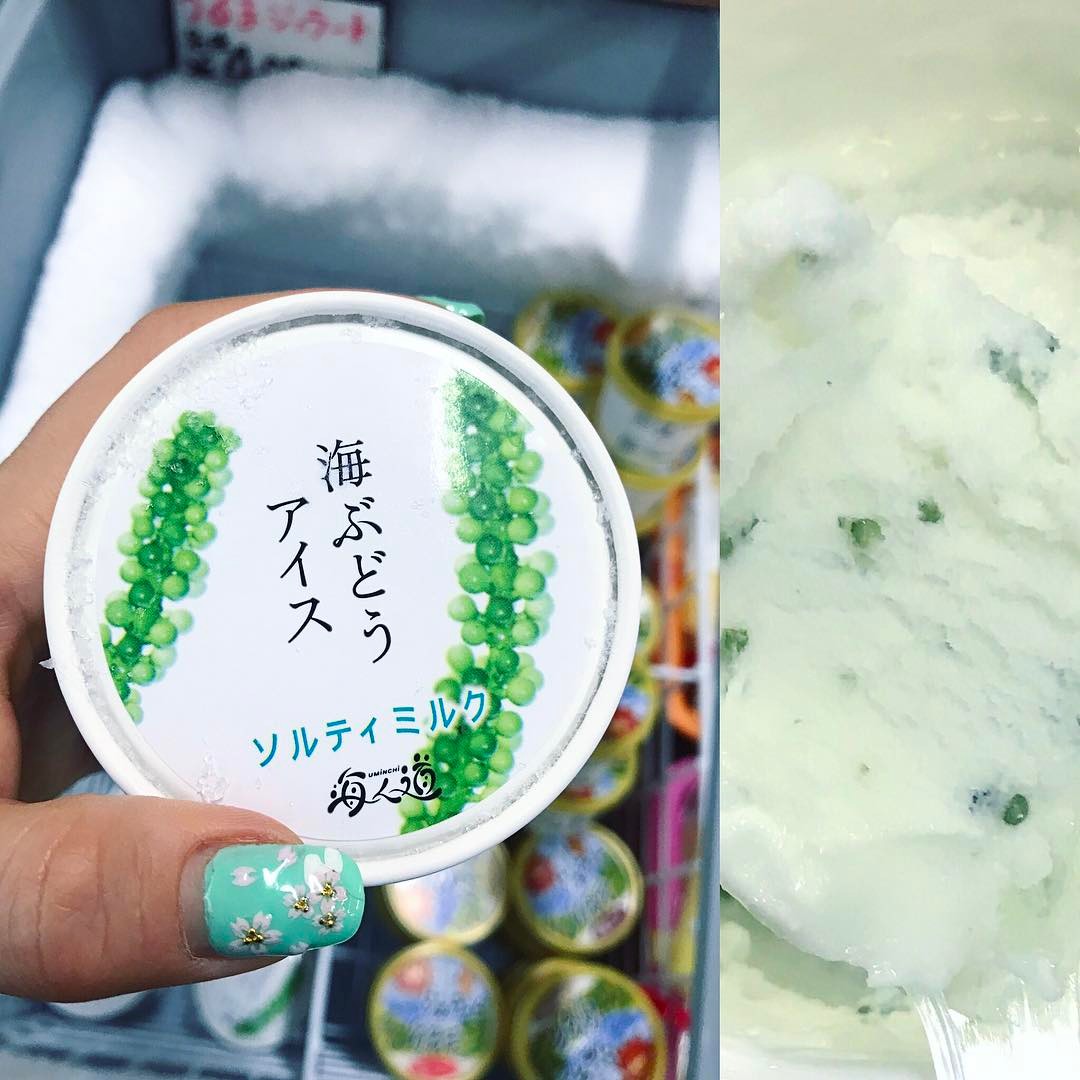 A Kerala Banana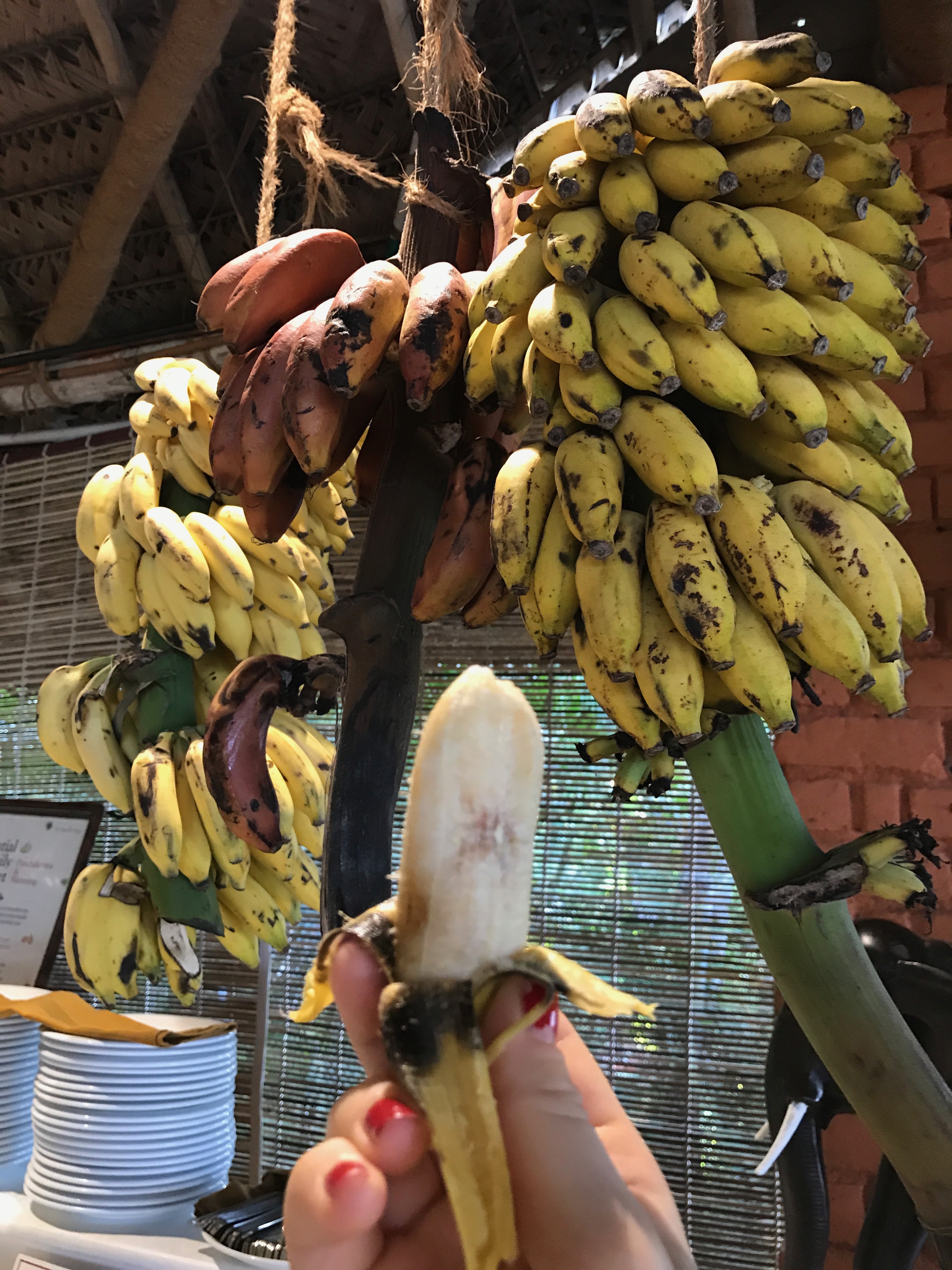 You've never had a real banana until you've had one straight from the tree. It's warm, small, and incredibly sweet. Wow! I actually like bananas! Just not the ones that are still green in the U.S. supermarkets…
Lierna Pizza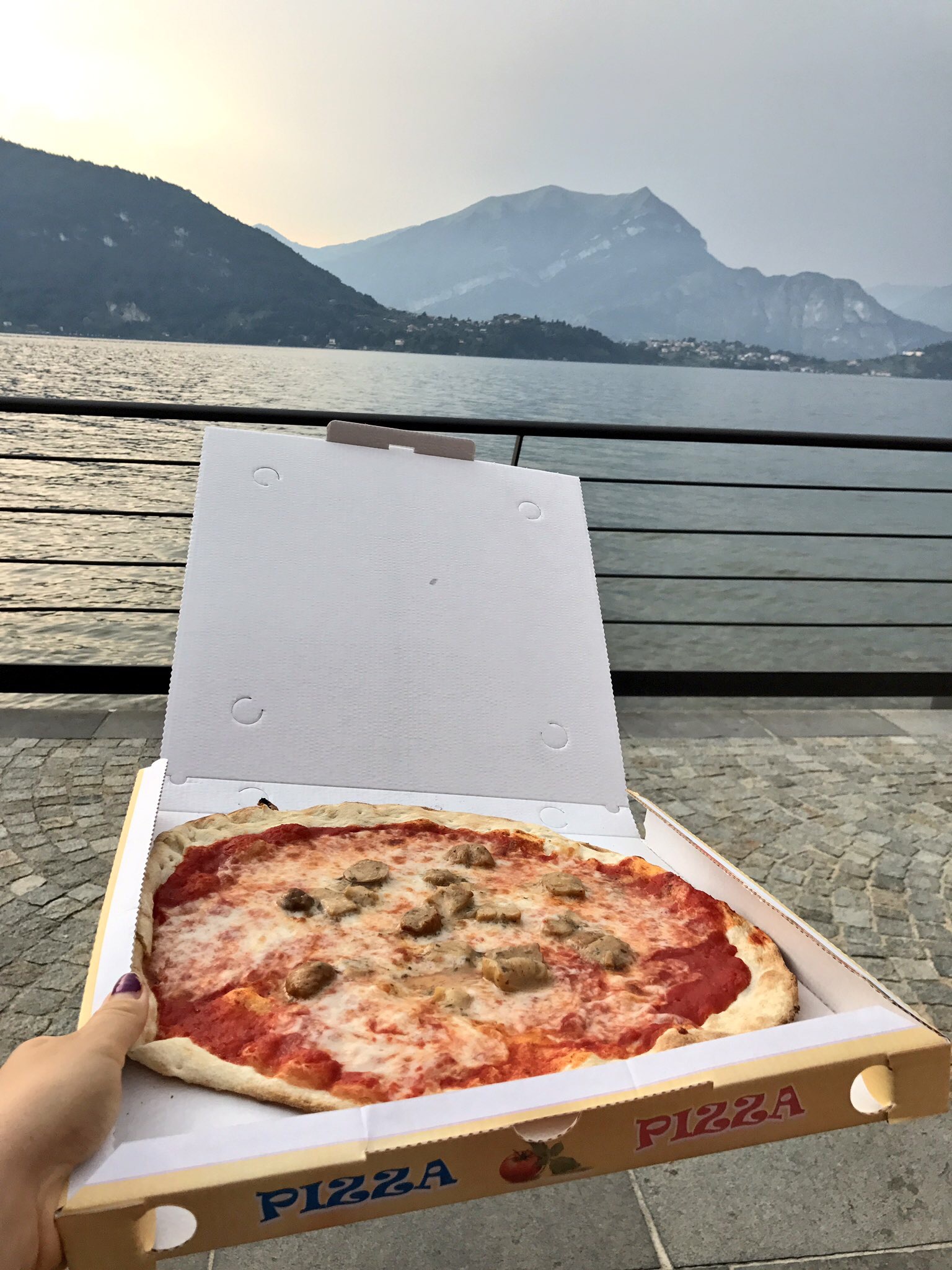 Luckily, I ignored the only pizza restaurant in Lierna for most of my stay there because it didn't look that great… I say luckily because near the end of my stay, my sister and I were super hungry and got a mushroom pizza to eat by the lake at sunset. We DEVOURED it!! Wow!!!! Incredible. Never under-estimate a pizza in Italy…
Indian Wedding Dinner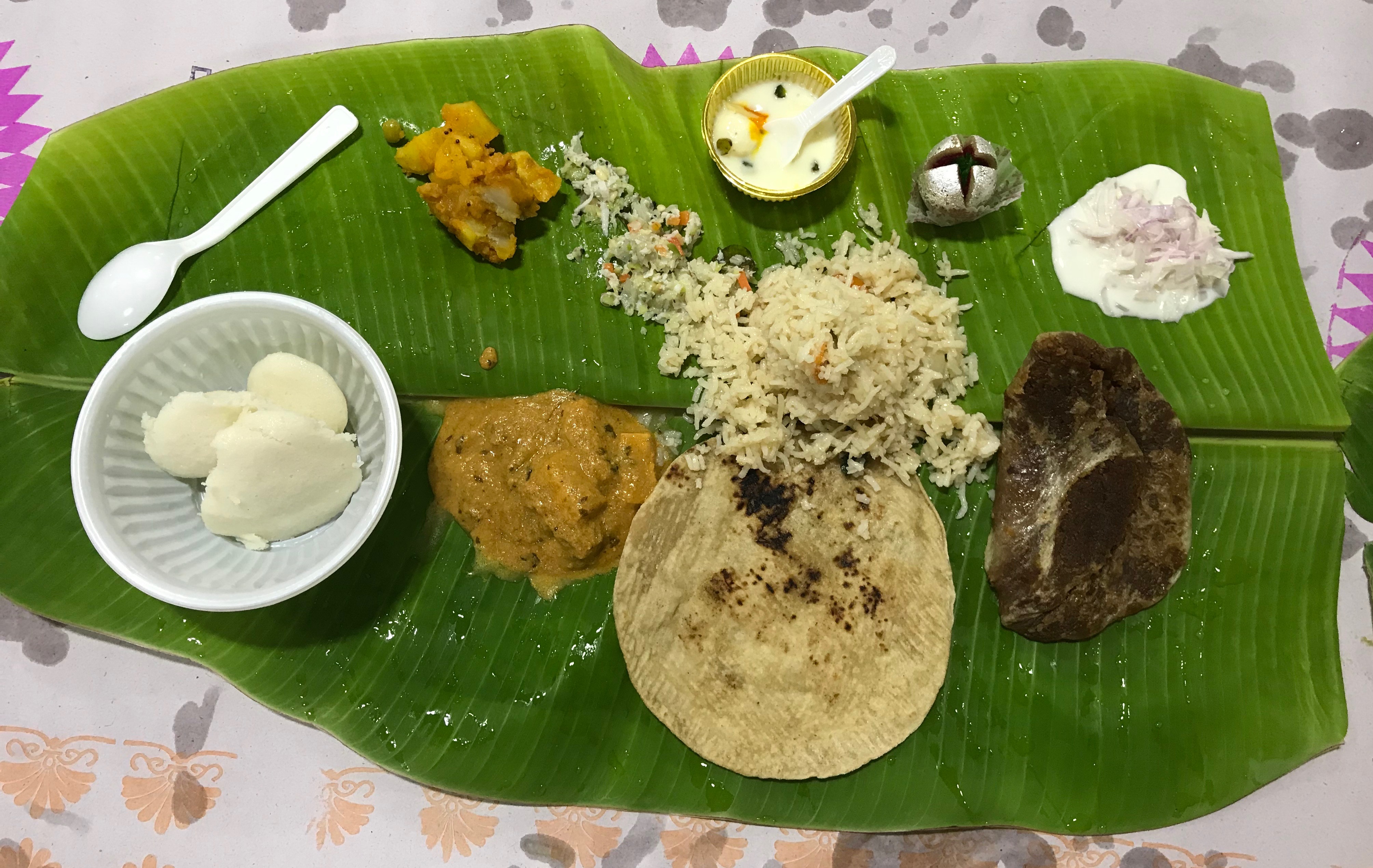 The plate was the banana leaf, the fork was our right hand! We washed the banana leaf, and then several people came to serve us each dish unto the leaf, including refills later on if we wanted them. My Indian friends taught us how to eat with hands! Some stuff fell out at first, but we got the hang of it!
Everything was DELICIOUS!!! My favorite was a roti stuffed with coconut and jaggery (unprocessed sugar)!
Austrian Pancakes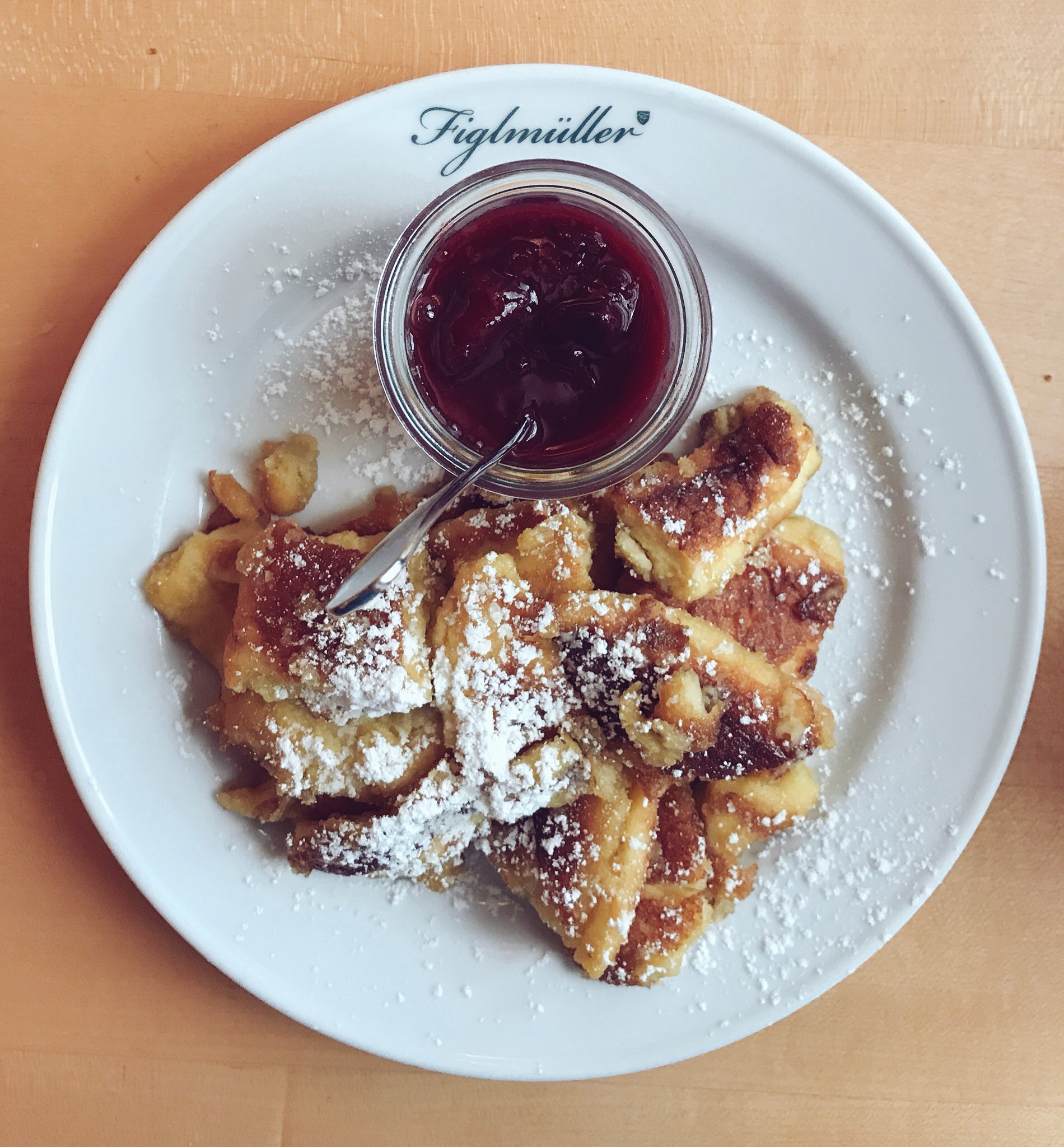 I put my unexpected layover in Vienna to good use by getting Schnitzel with potato salad at Figlmüller Wollzeile. On the menu were these Austrian pancakes aka Kaiserschmarrn with stewed plums - I got them for dessert and couldn't be happier that I did! Mouth watering!!!
Freshwater Eel
It's never too late in the year to try good food! Only yesterday, I went to うなぎ 友栄 - one of the top Unagi (freshwater eel) restaurant in the world!
According to one review on TripAdvisor:
"The eel that Tomoei used is always prepared on the day when you order it. They use spring water from 100m underground to cook their food. The spring water that they used is of the same quality with the one that sake breweries use called Miyamizu. Miyamizu is high in calcium and low in iron. The Yaizu's freshwater eels are always kept in a 15.8 degree Celcius water."
I waited a total of 2 hours to get my food - luckily they tell you when to come back, so you can do other things, and it was well worth it! The Unagi was soft and fluffy and just absolutely perfect!! It simply melted in my mouth!!!
I'll try to go again on a less busy day!
Fish Risotto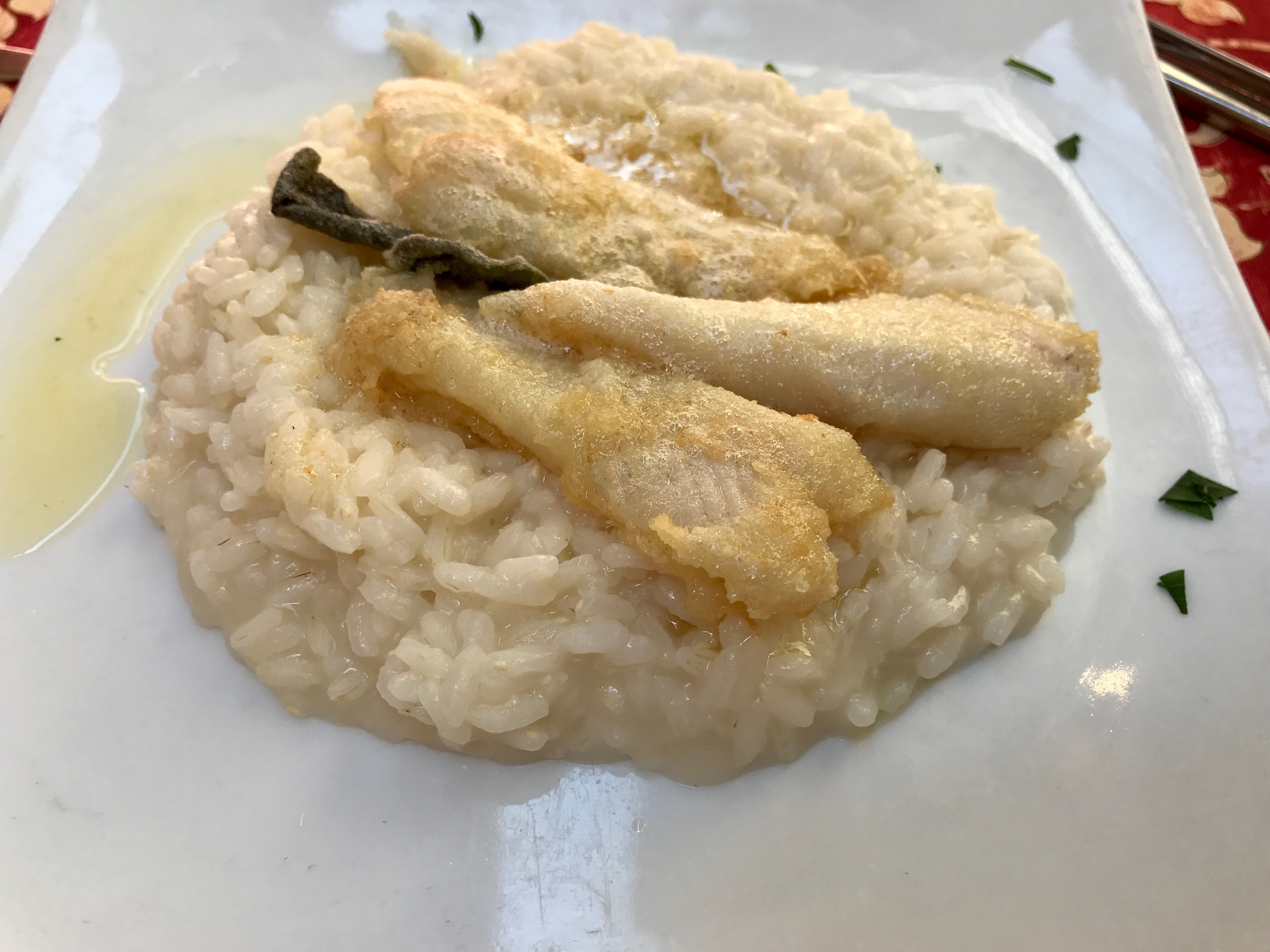 I was able to convince my reluctant sister to order the fish risotto with me - the chef at Borgovino will only make it if two people order it…
Ever since then, I learned that the fish risotto was a common dish in the Lake Como area. I kept trying it again and again and again, thinking of that one risotto at Borgovino, but even though the others were delicious, they weren't as good!
I'll need to make it back to that perfect Italian alley again some day… this time, I will order the two risotto portions all to myself 🤗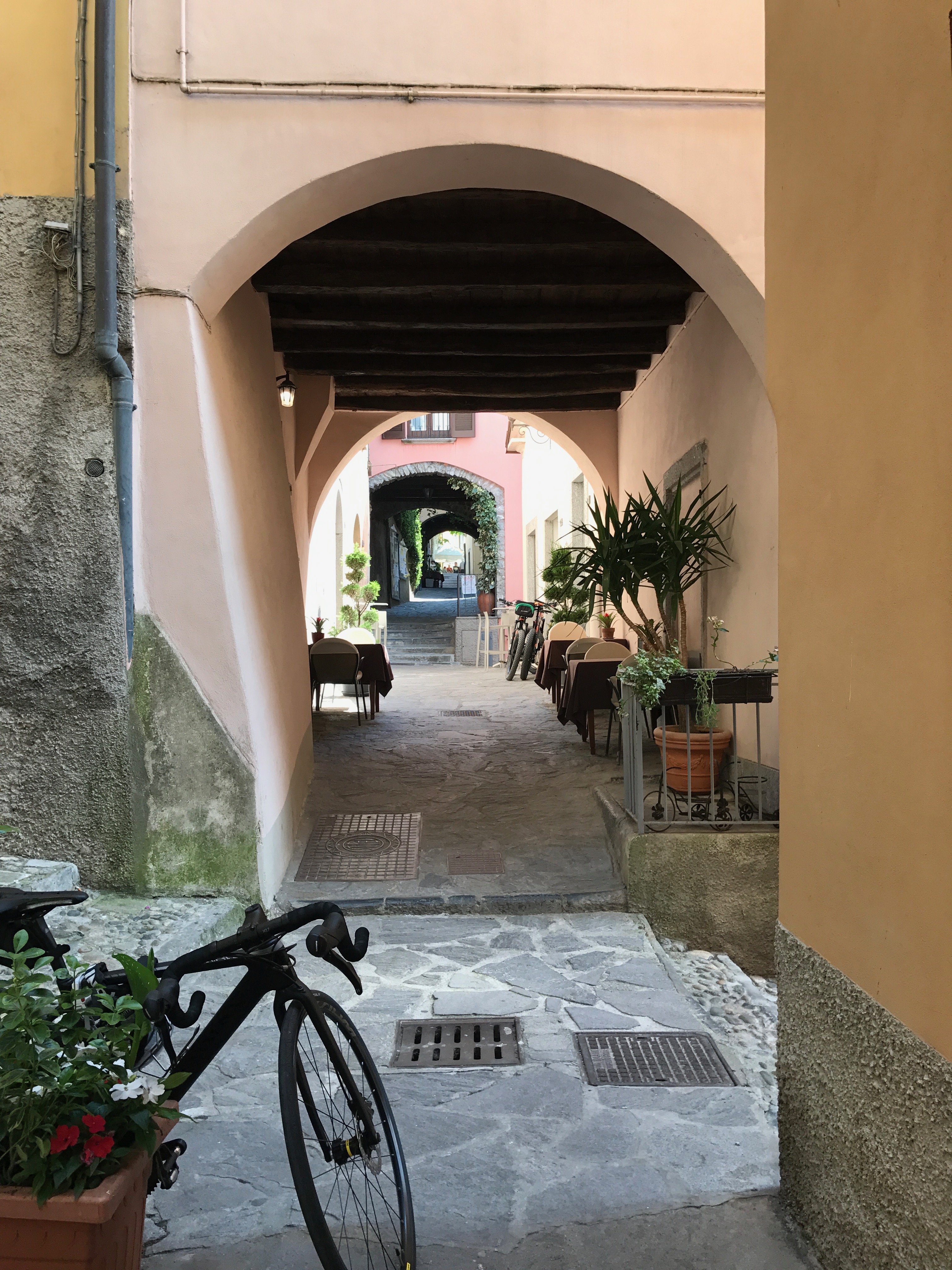 Home-cooking in Chiba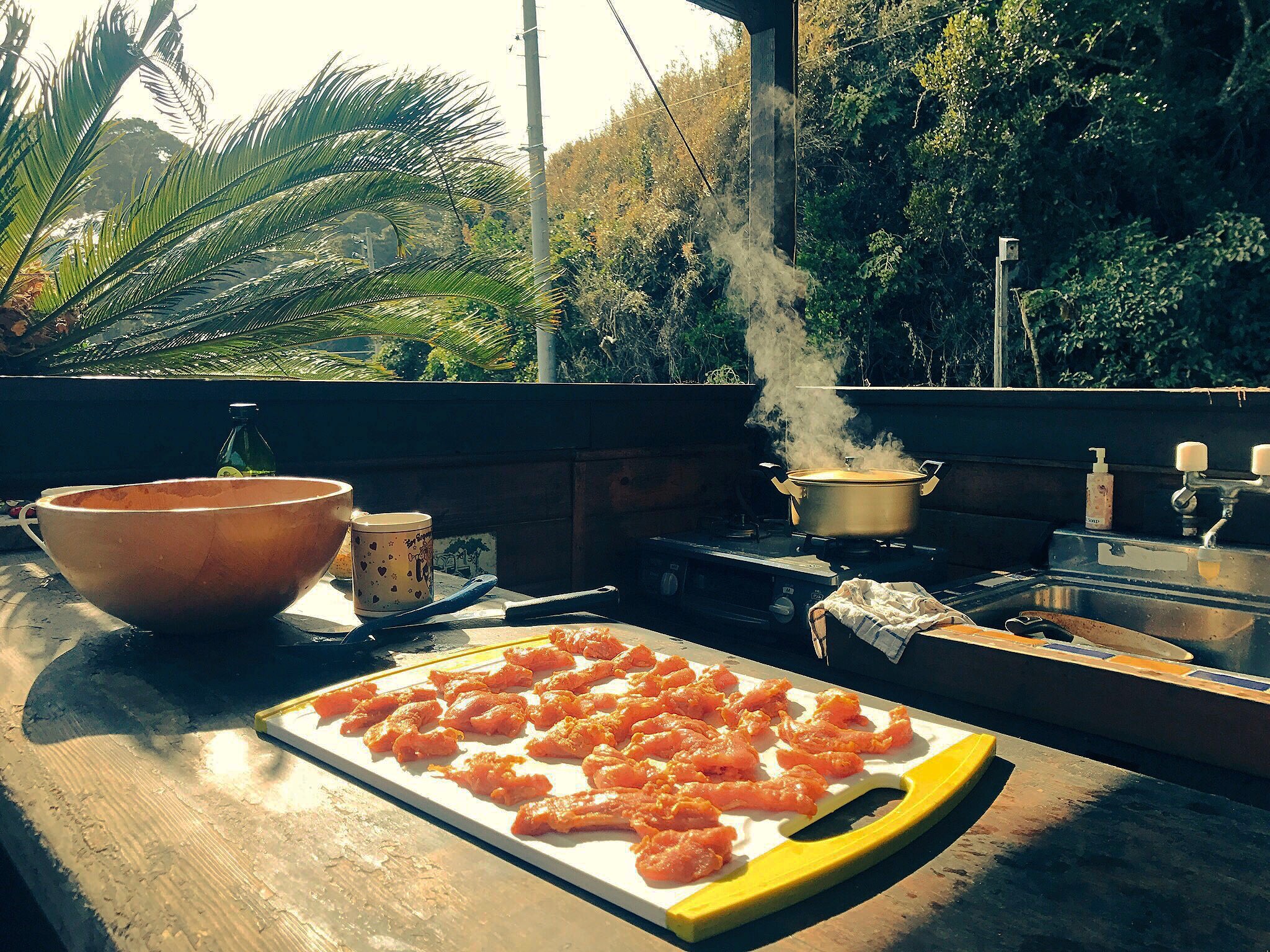 We had the BEST AirBNB in Chiba (Japan)!! It was basically a giant tent with a huge kitchen outside that overlooked the cliffs along the Pacific! I'd love to go back there, but the owners were planning to sell their house last we talked to them…
My friend took advantage of the amazing giant kitchen, and cooked us home-made meals every day. As much as I love going out to restaurant, it's hard to beat a genuine home-cooked meal :)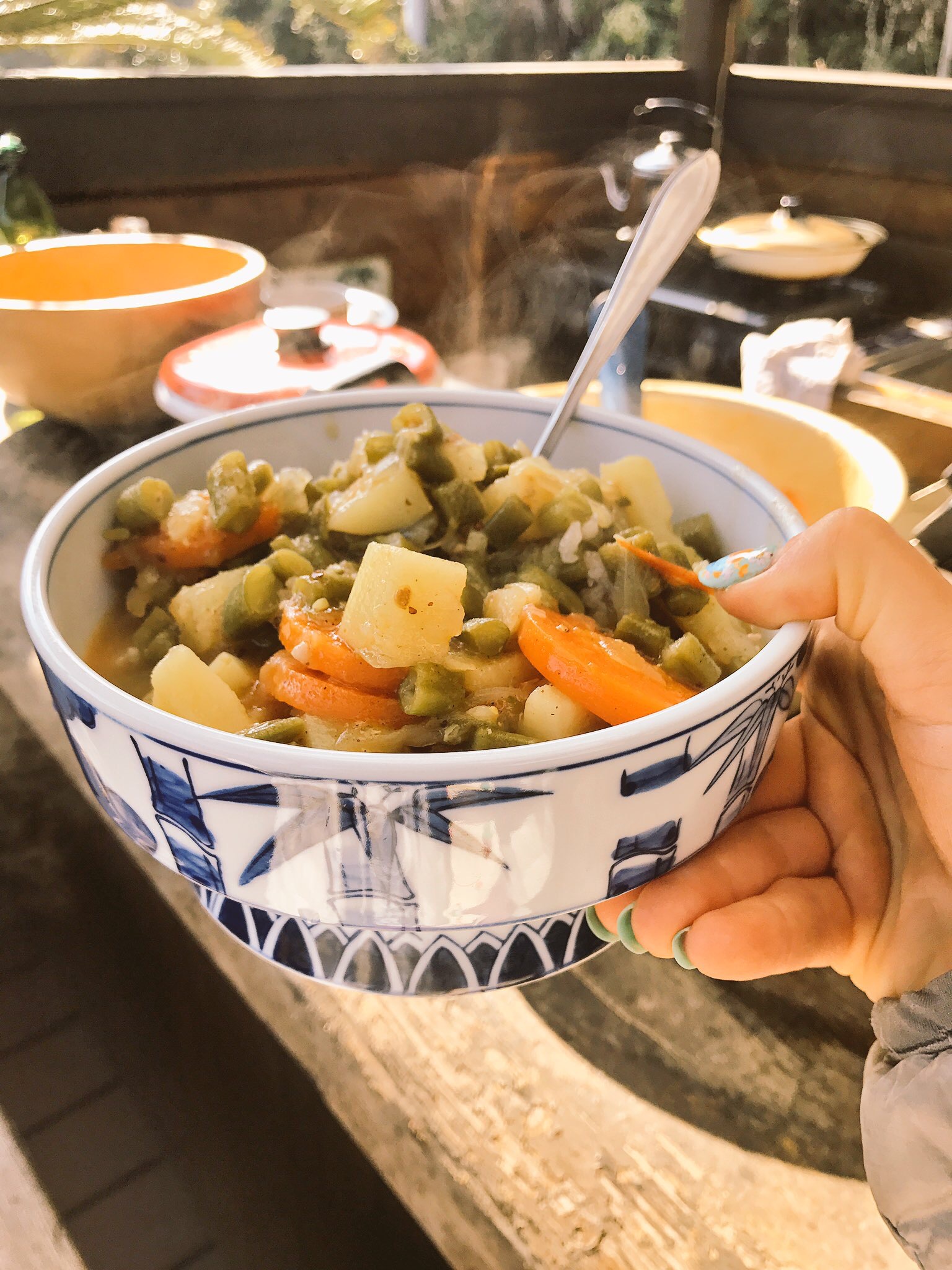 BONUS: Drinks!!
Not those type of drinks… just fun local and made up ones that I really enjoyed this year :)
Indian Filter Coffee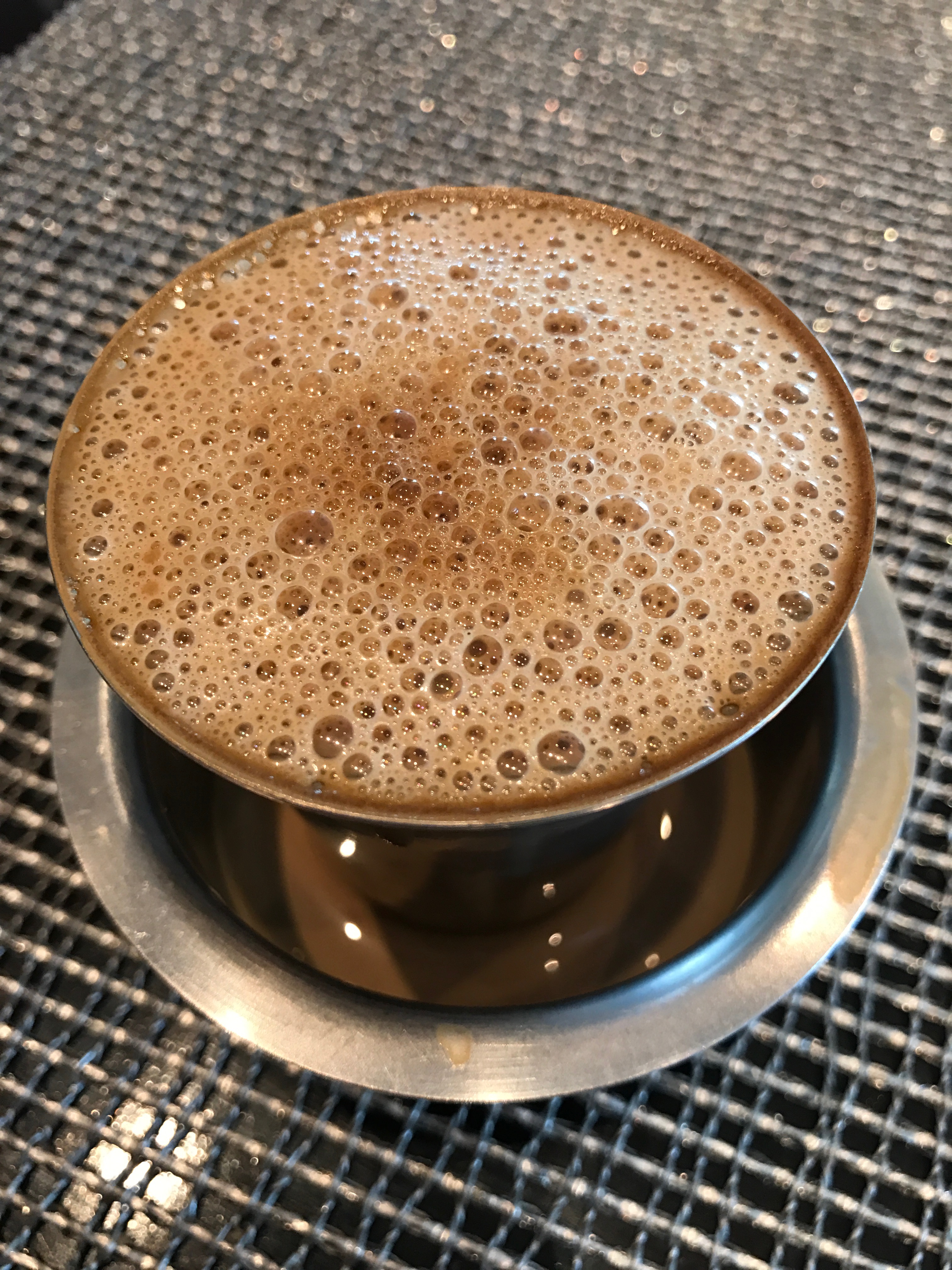 I really enjoyed pouring the coffee between the two cups - one tall, one wide and short - to cool it down!
Sugar Cane Juice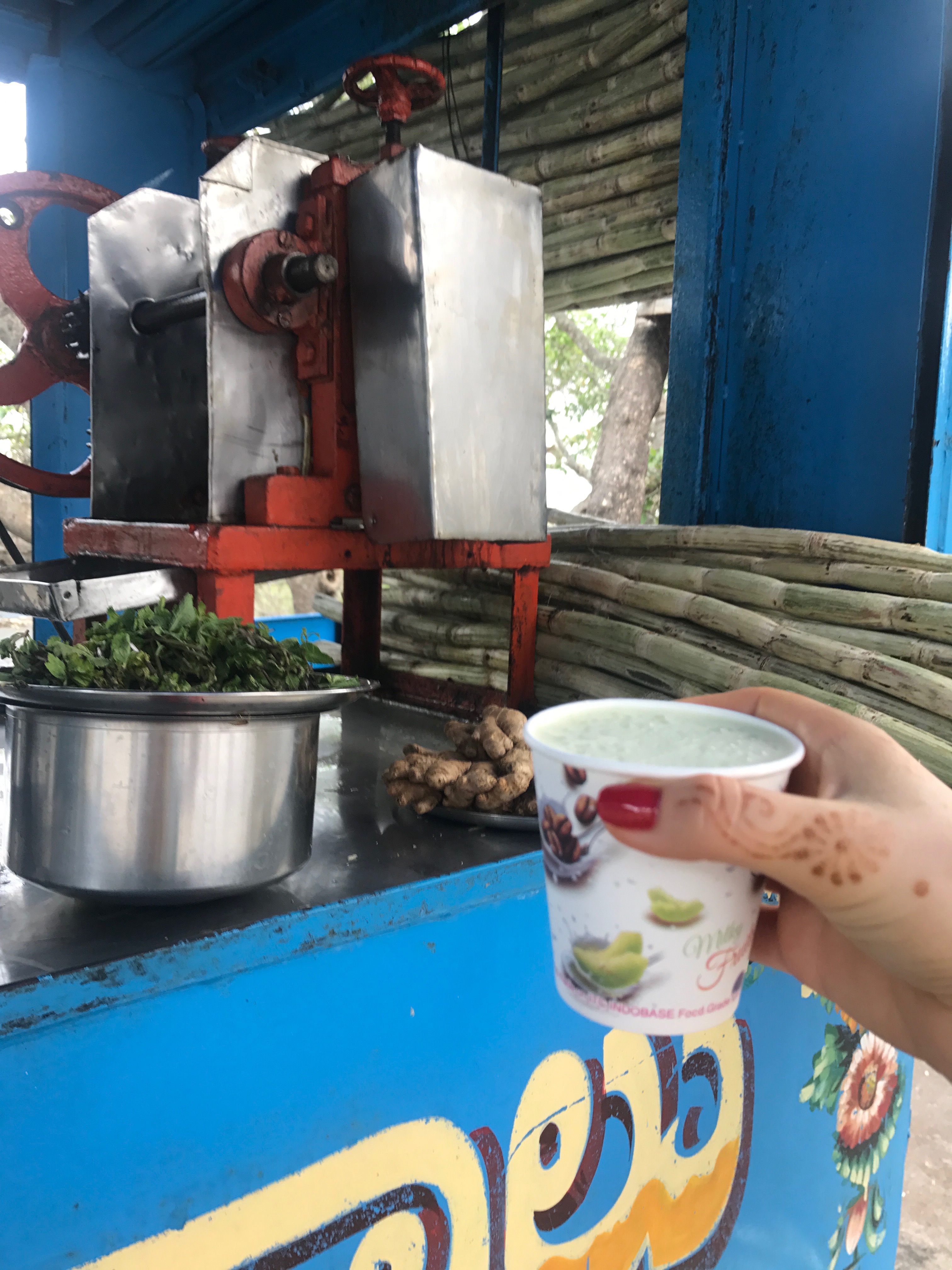 I've only know the white sugar that comes from the store… But in India, I got to see the source! The sugar cane plant! I was able to get fresh-squeezed sugar juice from the plant itself - before it got processed into the bad white stuff!
Avocado 💚 Coconut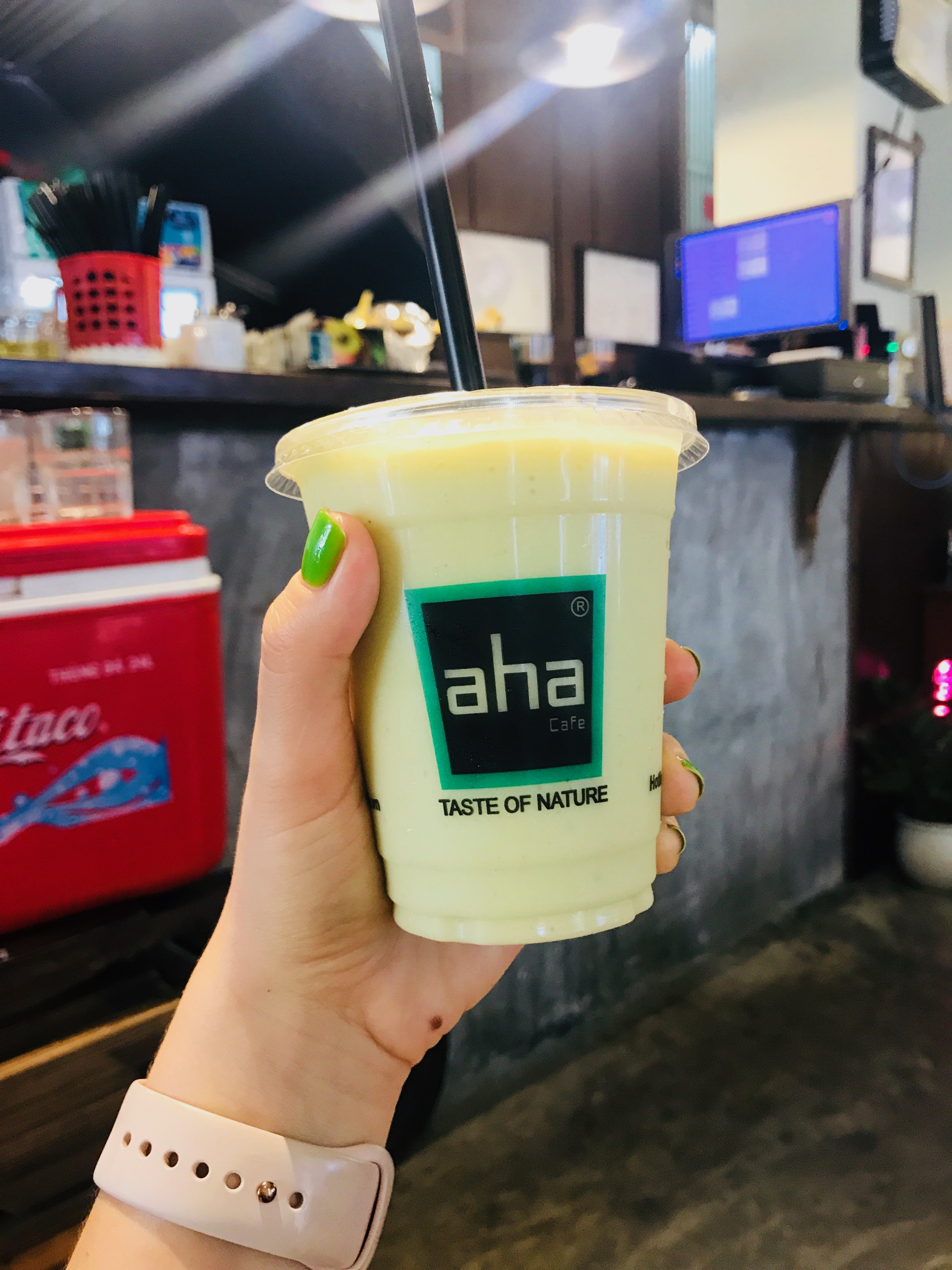 This is a drink my friend and I invented in Vietnam - they listed avocado and coconut as ingredients in a smoothie. Turns out they meant that you can get either an avocado or coconut smoothie, but I knew the two of these mixed would be absolutely perfect!
Avocado is the most perfect smoothie ingredient - it is creamy and smooth and doesn't taste like much. Add anything to it, and you got the perfect smoothie! So why not avocado?!! Coconuts in Vietnam come from Thailand I believe, so they are super sweet. No extra sugar needed!
My friend negotiated the ingredients in Vietnamese - avocado, coconut with flesh included, no sugar, no ice - and we kept getting this divine concoction in every cafe we could!
Conclusion
Funny enough, I was actually vegan for most of 2017. But I'm only vegan for health reason. I'm willing to try the best meat in the world, especially anything recommended by locals or that is a specialty of the region I'm in!
To a delicious 2018 🥂