Demystifying Thai Food
NatashaTheNomad
07/27/2017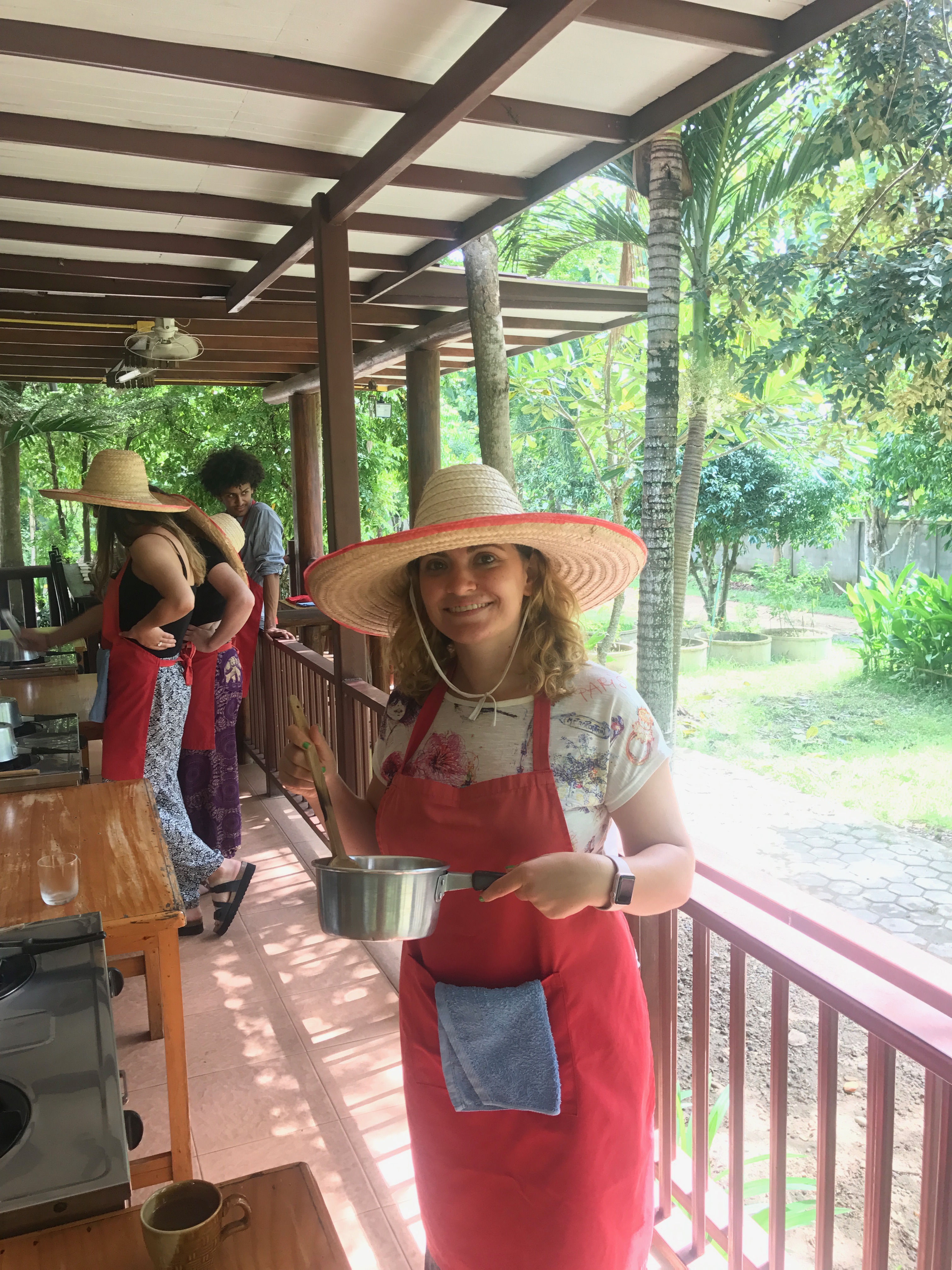 So I'm not a big fan of Thai food. Not only does it taste too sweet, it is also super mysterious. A lot of the sauces are thick and sticky. The taste is very different than I'm used to - it feels like some kind of synthetic sauces instead of something natural.
But it so happened that my friend suggested we go to a Thai cooking class while in Chaing Mai. It's not really my thing - I'm not a cook or aspire to be one - and there were plenty of other things I would have rather done with my day, but my friend likes cooking, so why not?!! I plan to return to Chaing Mai anyway and can do things I like then.
What followed was one of my favorite experiences ever!
My friend booked us for a day-long cooking class at THE CHIANG MAI THAI FARM COOKING SCHOOL - it's an organic farm!
We got picked up in a van along with a bunch of other tourists and headed to the market. That I like! I love seeing all the tropical fruits and vegetables and vendors. It's sad that in the United States, all that cool stuff is mostly hidden behind boring supermarkets.
Our cooking tour guide AE had us stop at several stands and explained some of the basic ingredients of Thai cooking, which was fascinating! I never knew what any of that stuff was! One of the big ingredients is fish sauce and palm sugar. That is why Thai food that looks vegetarian is probably not - fish sauce is added to everything!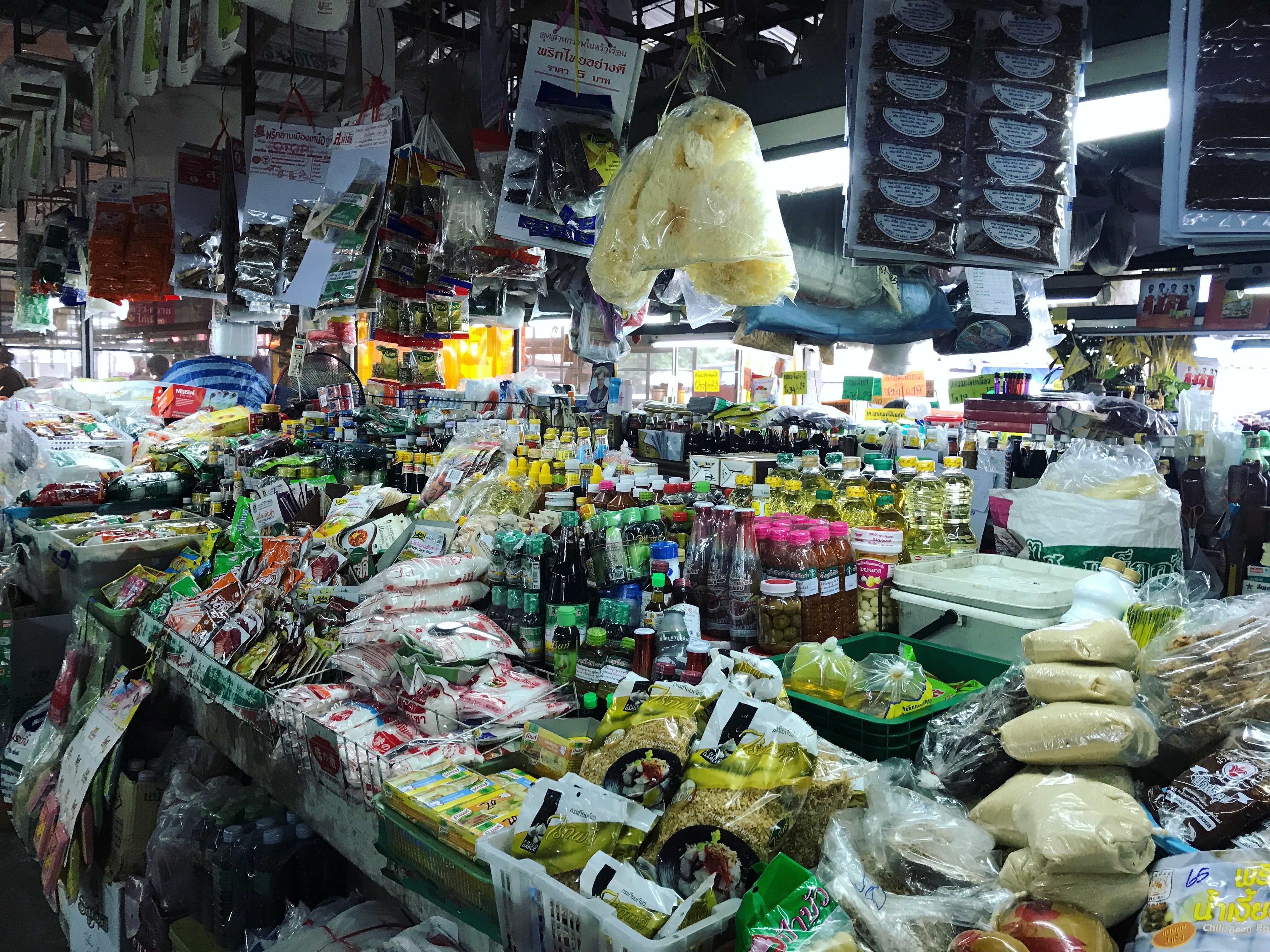 I also loved learning about rice. Apparently there are two types - sticky and non-sticky!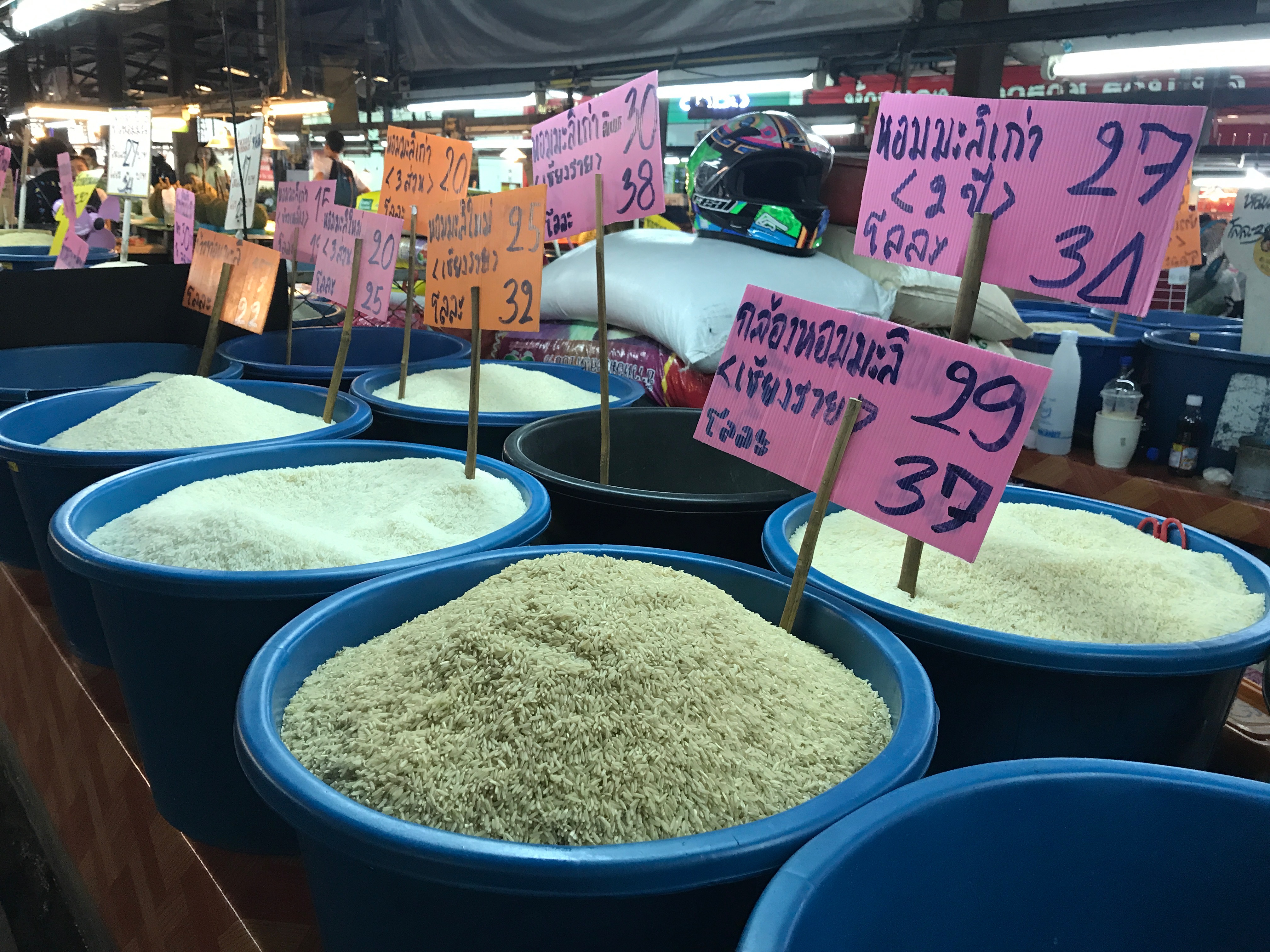 I'm not sure I've ever had sticky rice before coming to Thailand. The stickiness is natural! We later learned in class that sticky rice has to be cooked in a special bamboo container with boiling water underneath. How cool is that?!!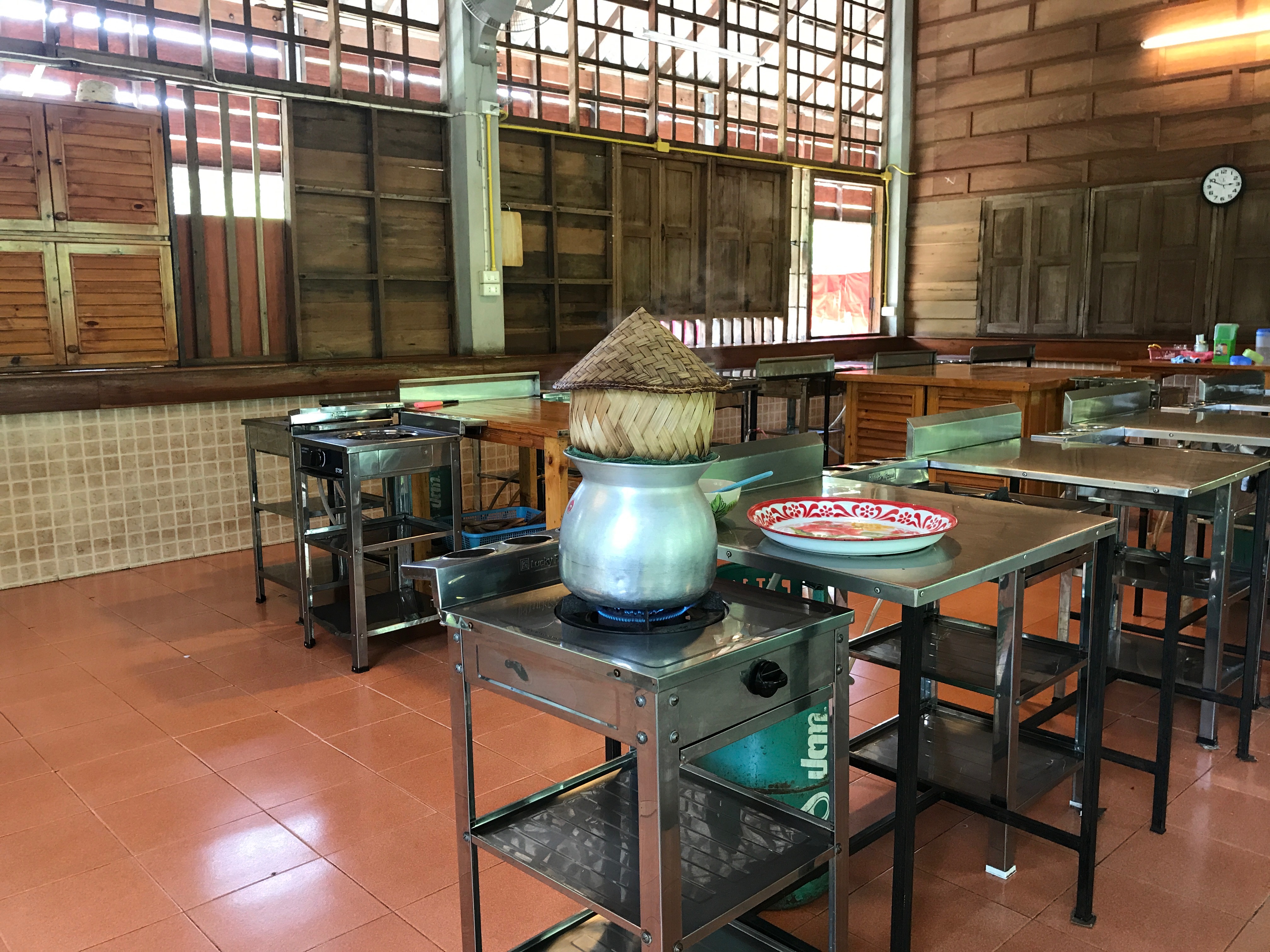 And of course it's super fun to play with :)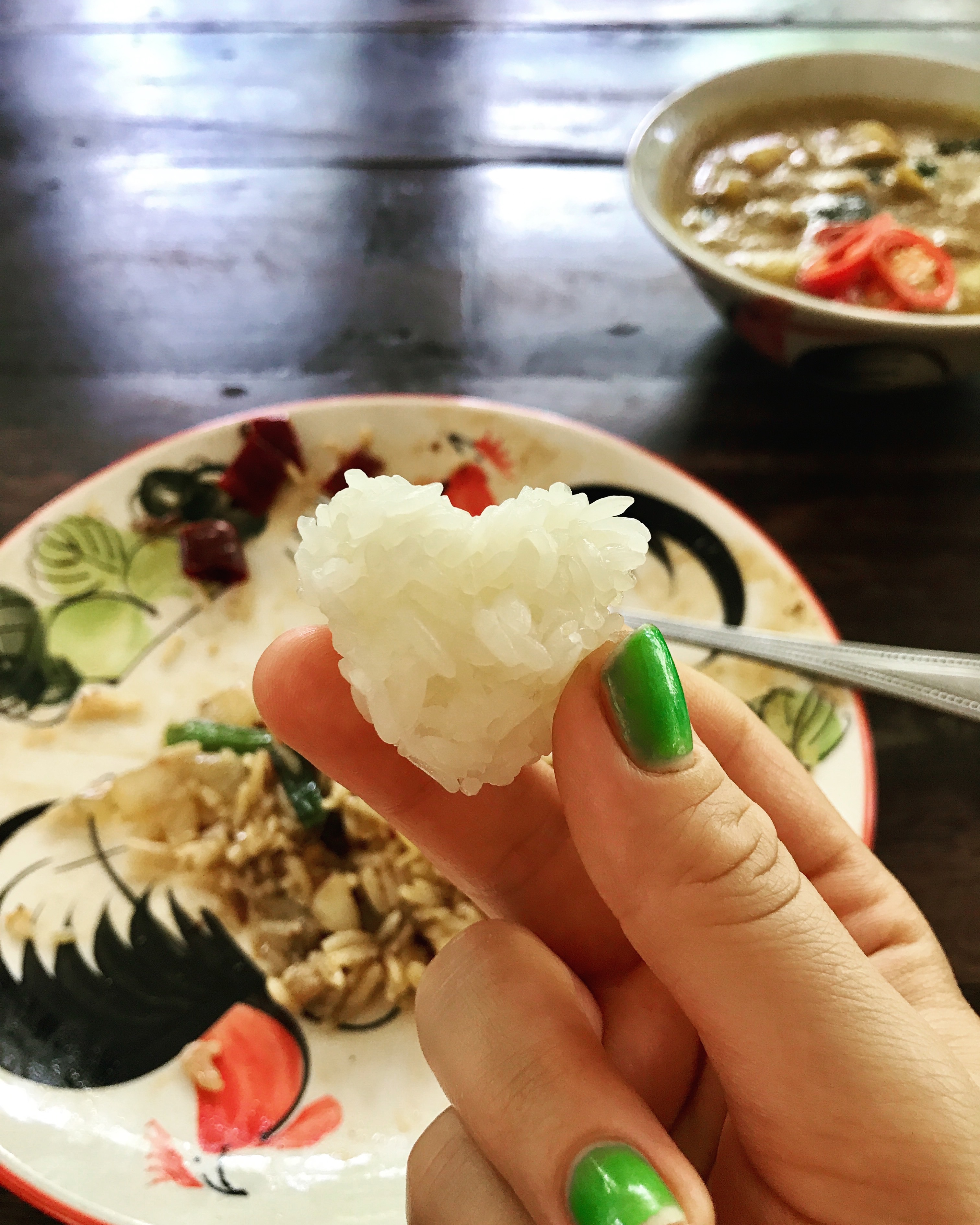 We also went to the curry paste section. We would make our own at the farm, but AE wanted to show us how smooth it needs to be.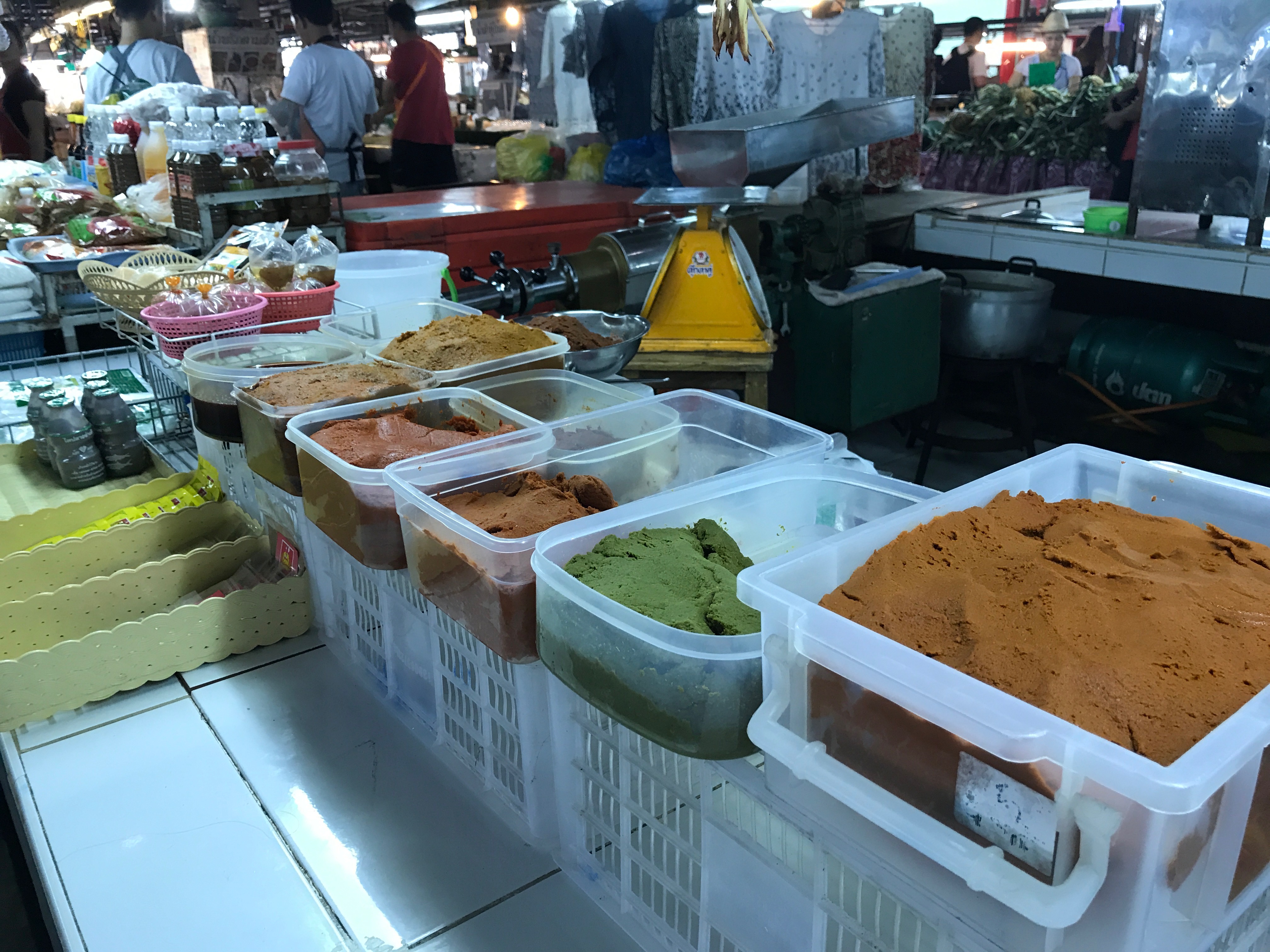 I'm not familiar with curry cooking, so this is super mysterious stuff to me. However, at the farm, when we started making our own, I was surprised to find natural ingredients I was already familiar with from my own cooking: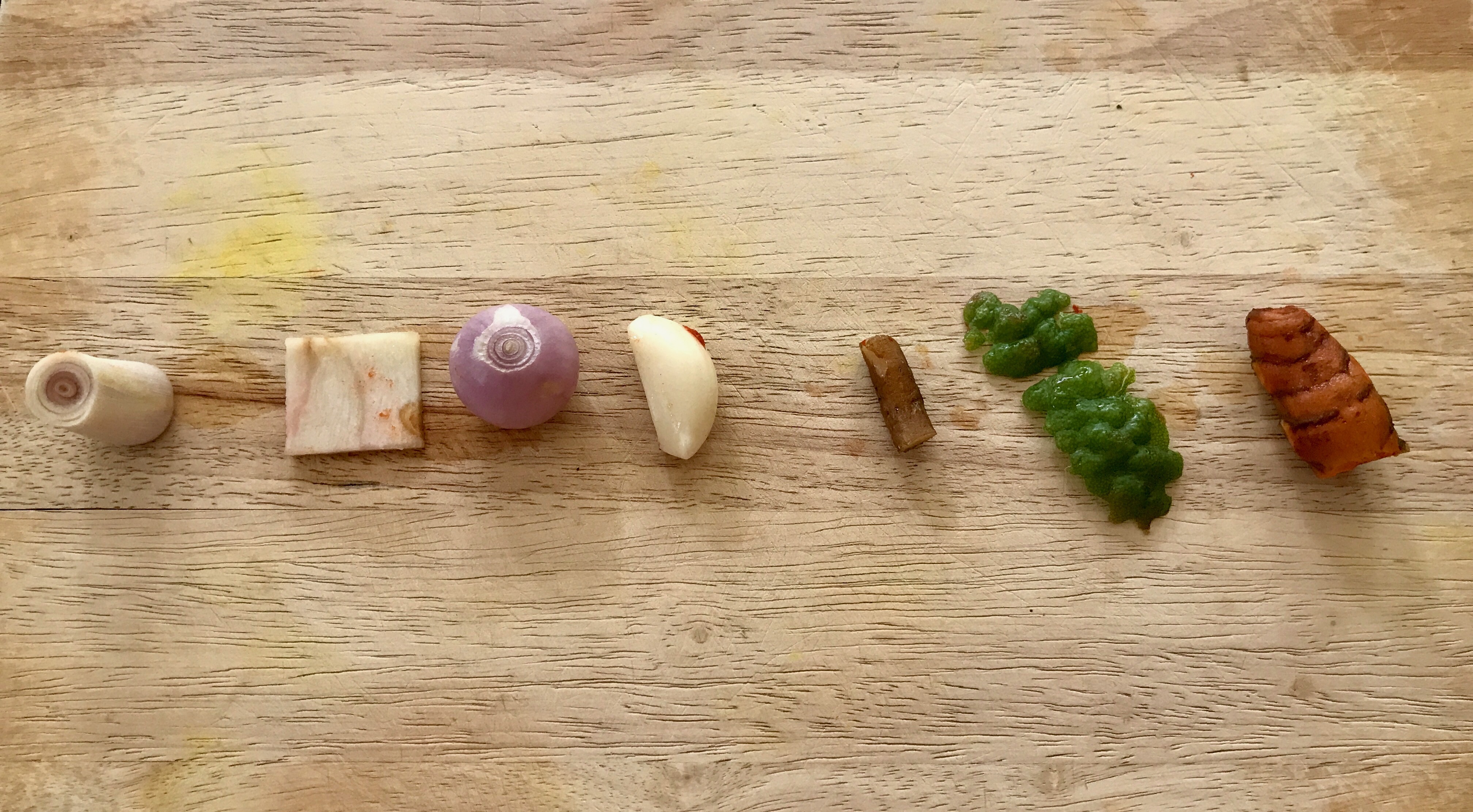 These included lemongrass root, Thai garlic, shallot, garlic, Thai lemon skin, and turmeric mixed with chilli pepper, corriander, and cumin seeds. We got to crush these in a fun stone bowl!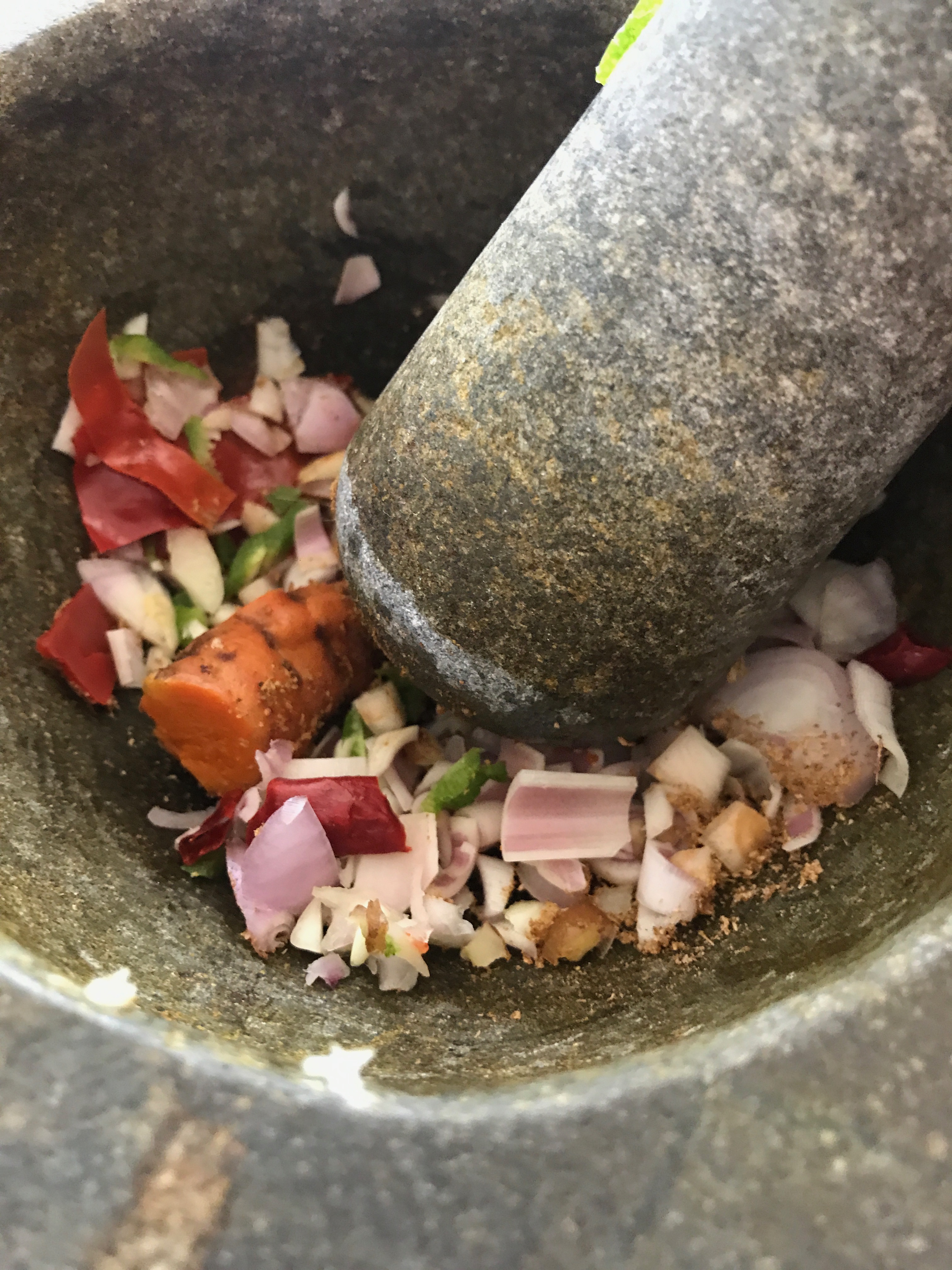 After a while, it turned into a similar paste to the one we saw at the market!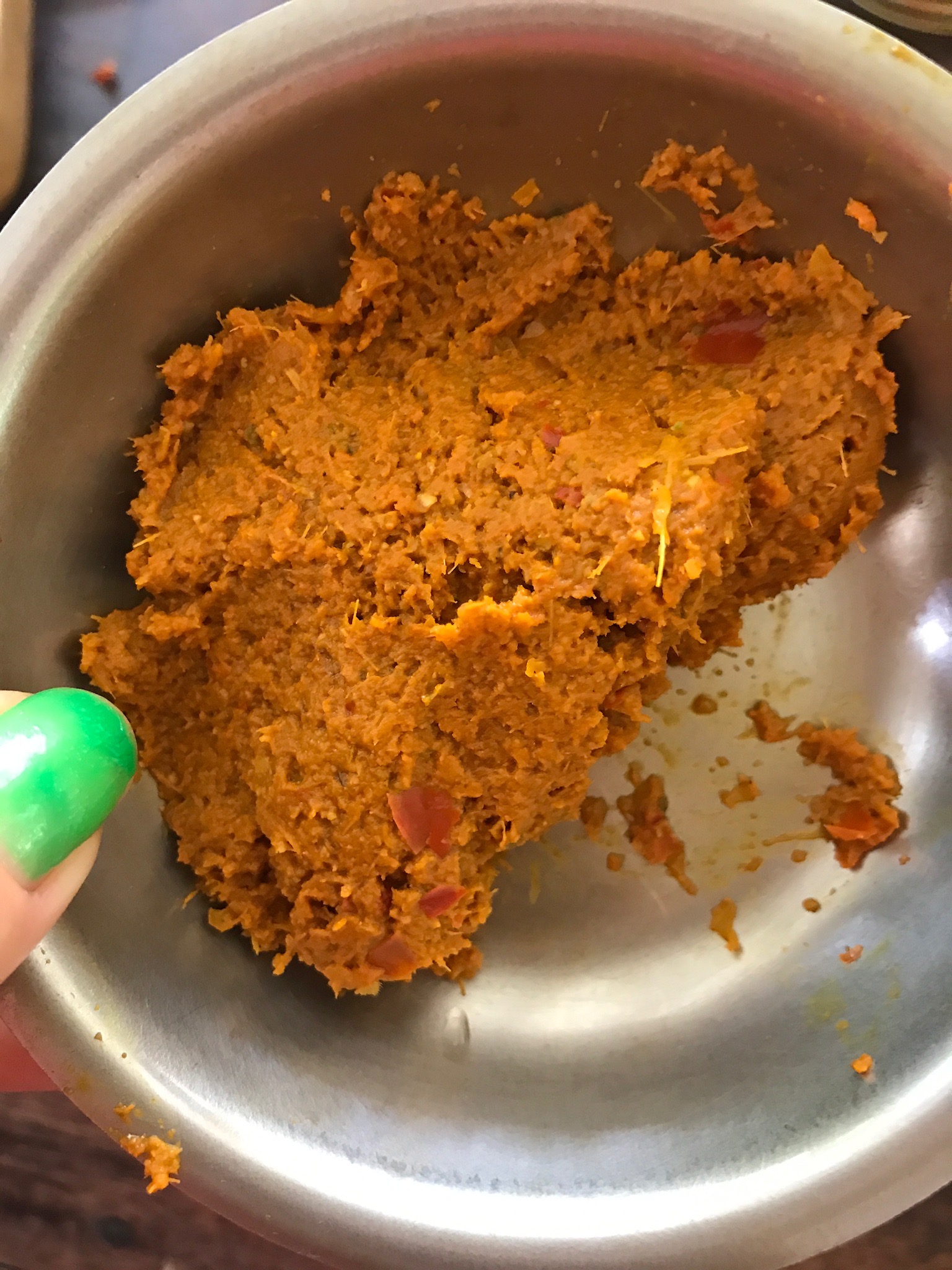 We made Tom Yam Soup: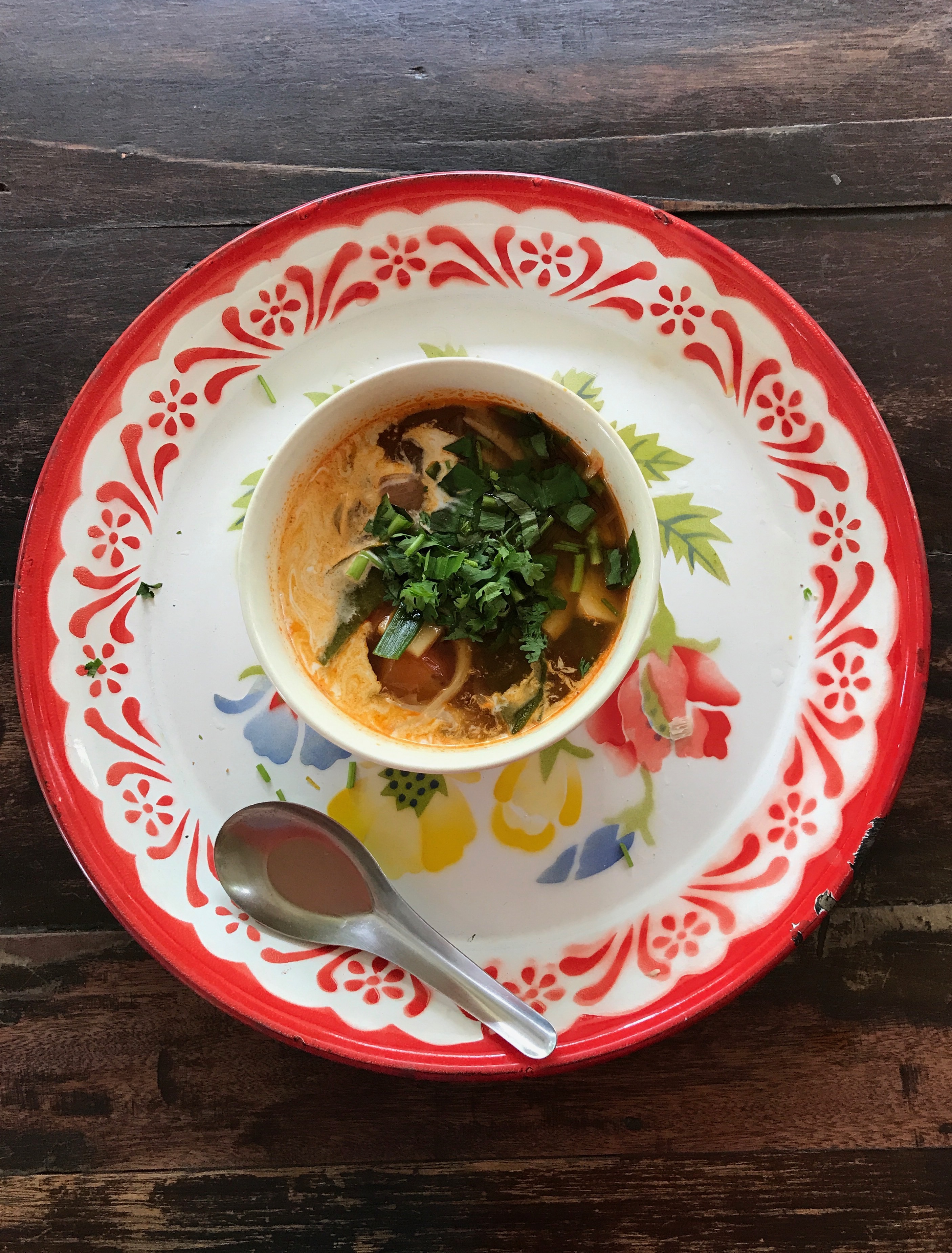 Spring rolls with Thai dipping sauce: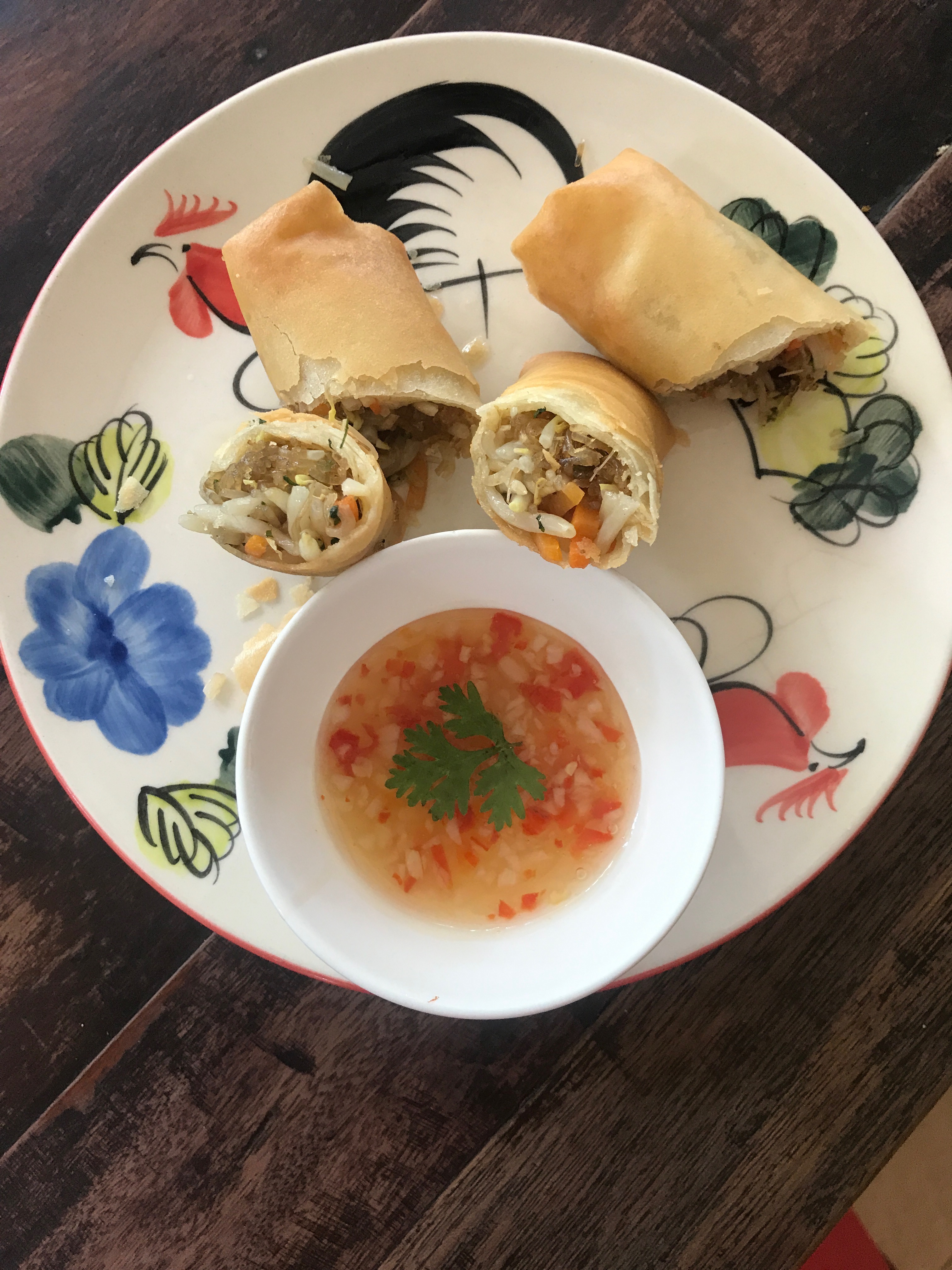 Yellow Curry (my least favorite…):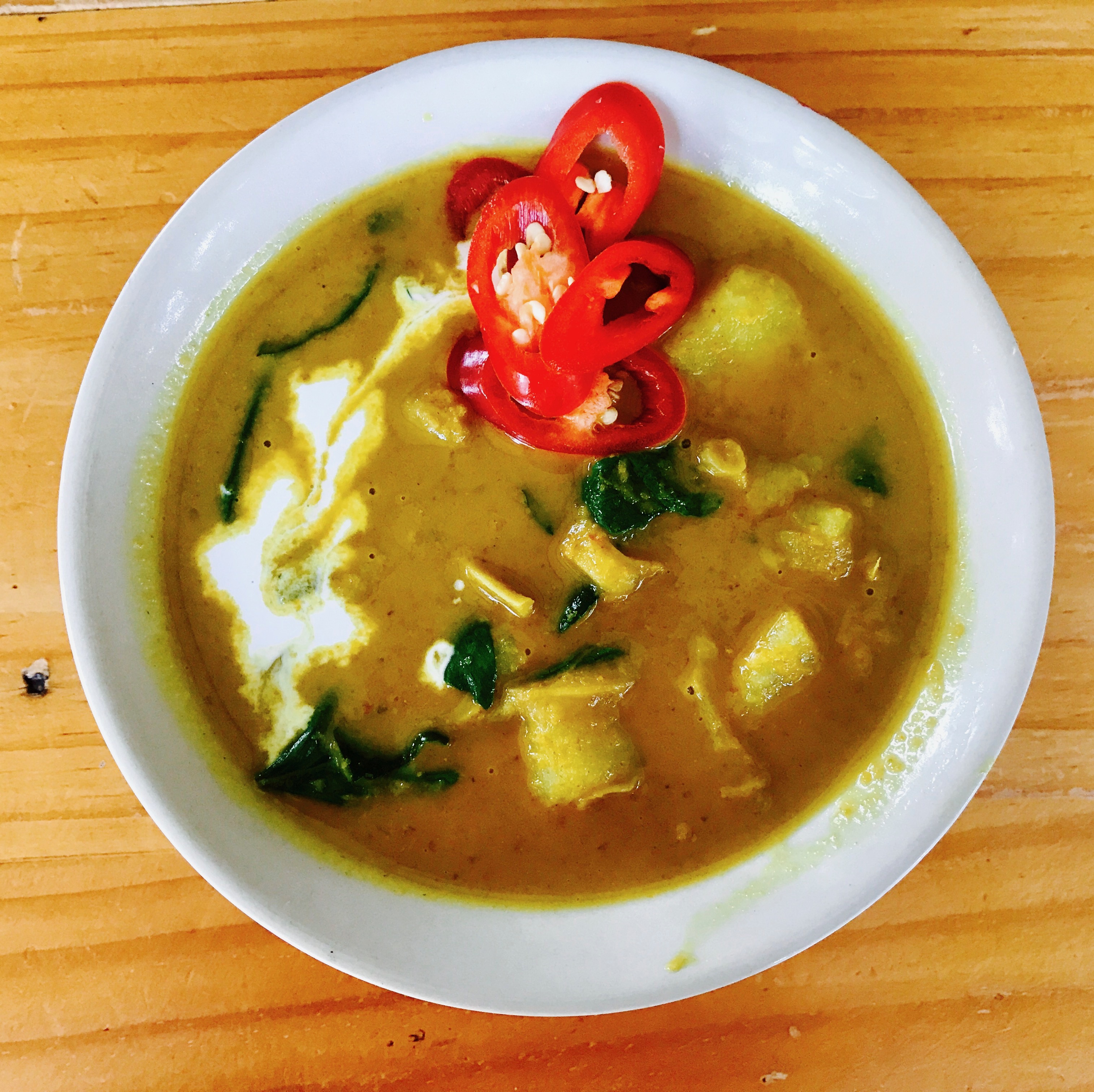 Cashew Fry: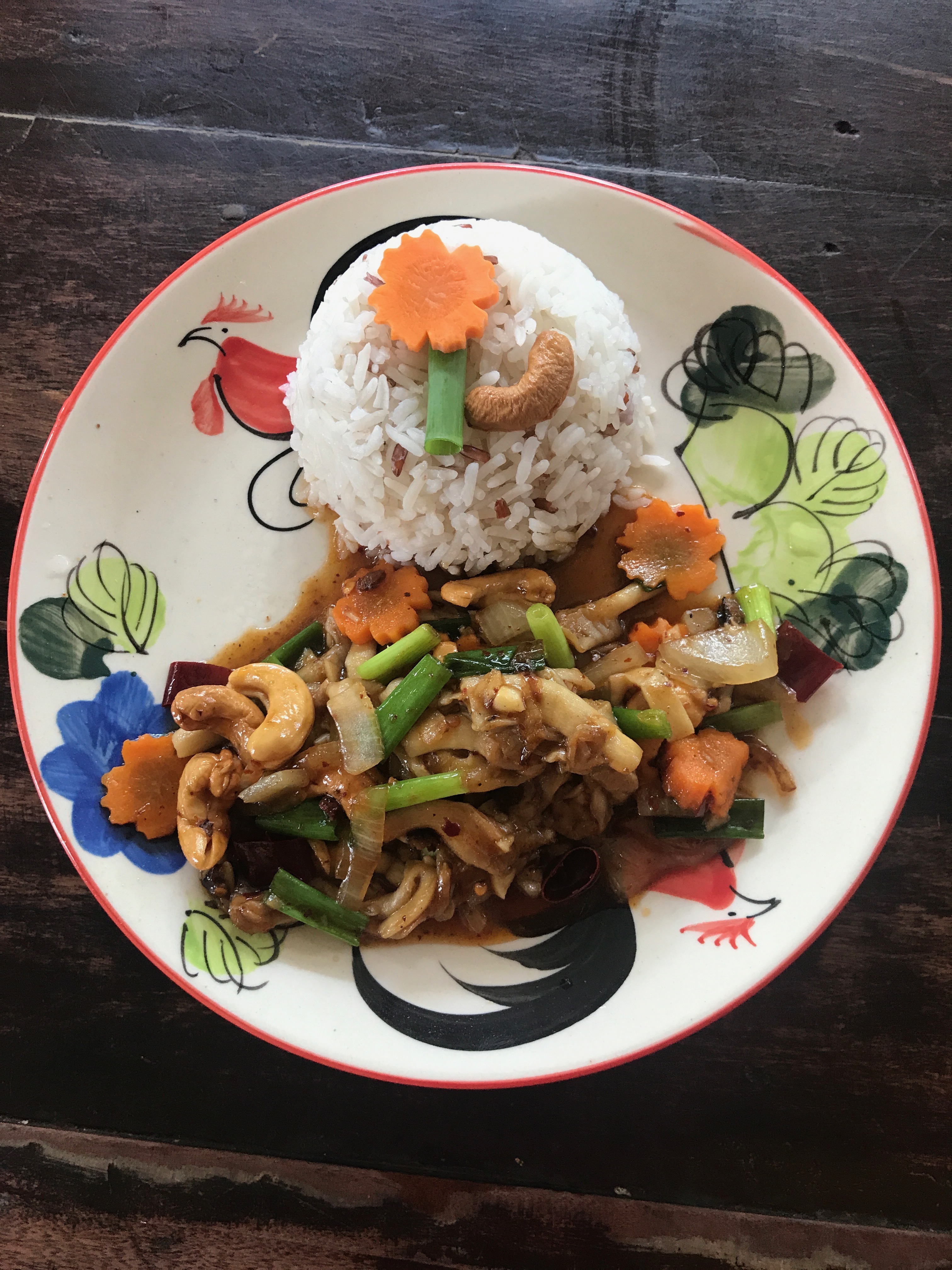 And my favorite - Mango + Sticky Rice!!!!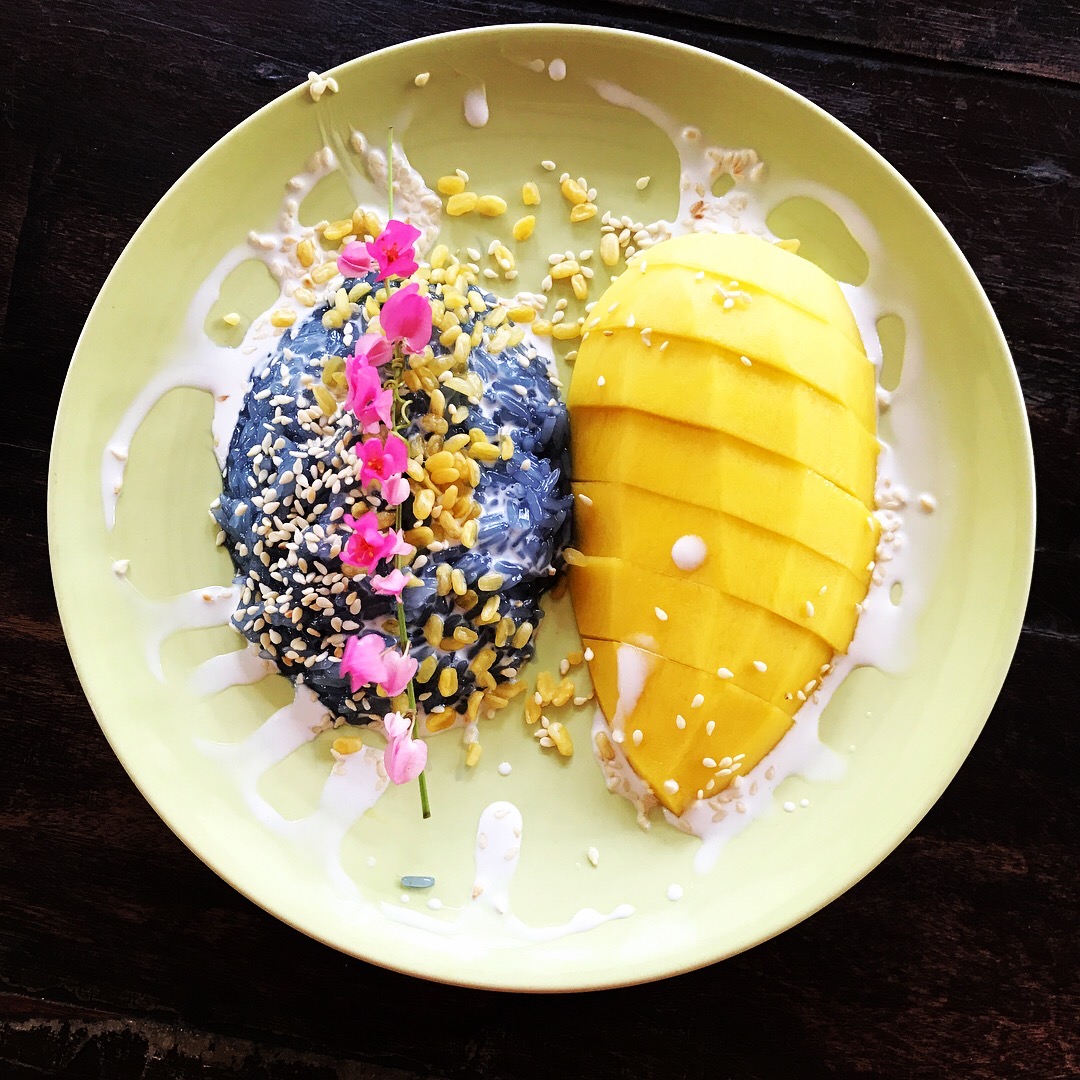 The blue color for the sticky rice comes from boiling a butterfly pea flower in the coconut milk for 15 minutes - no artificial dyes!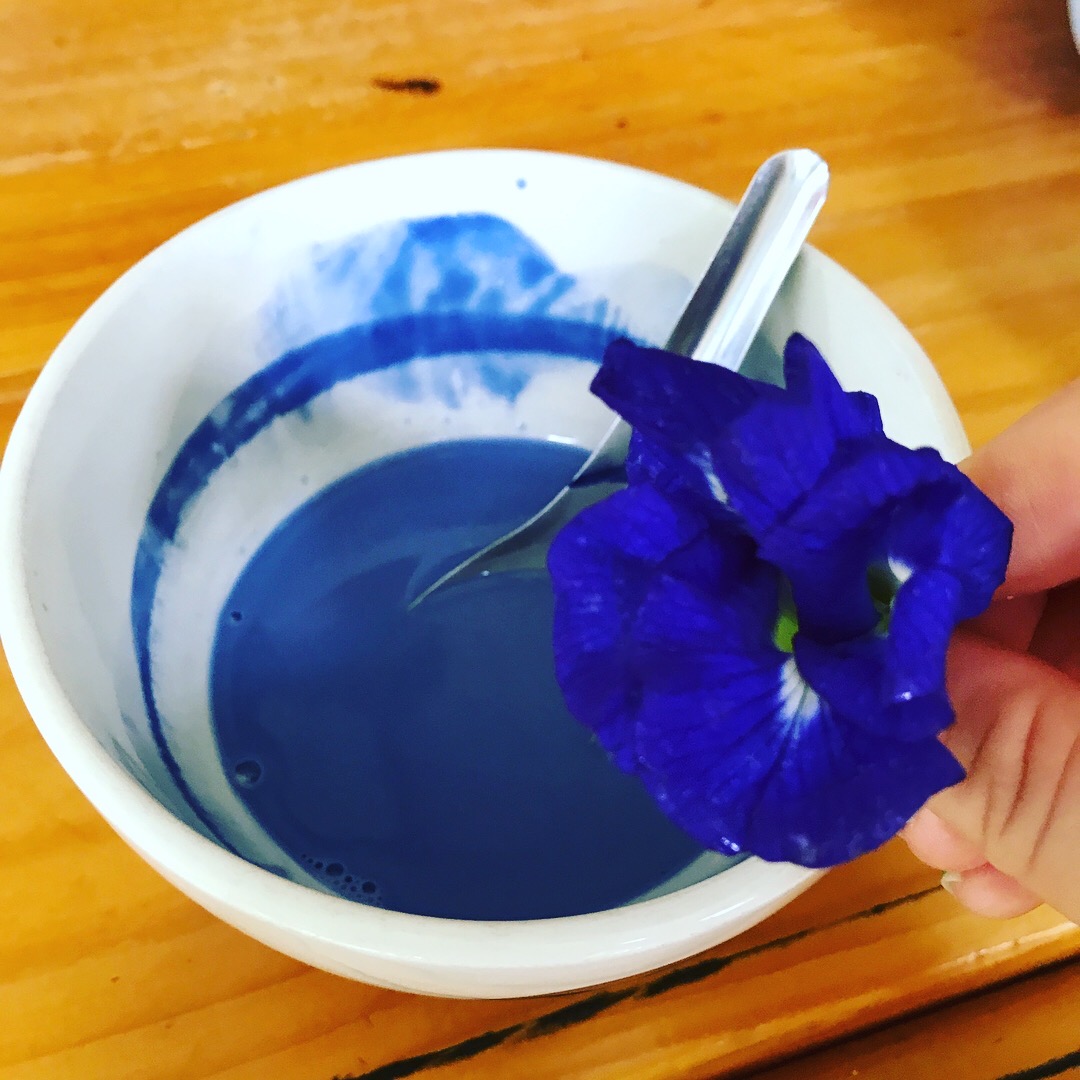 Then the blue coconut milk is then mixed with palm sugar, a pinch of salt, and sticky rice to make the amazing Thai dessert: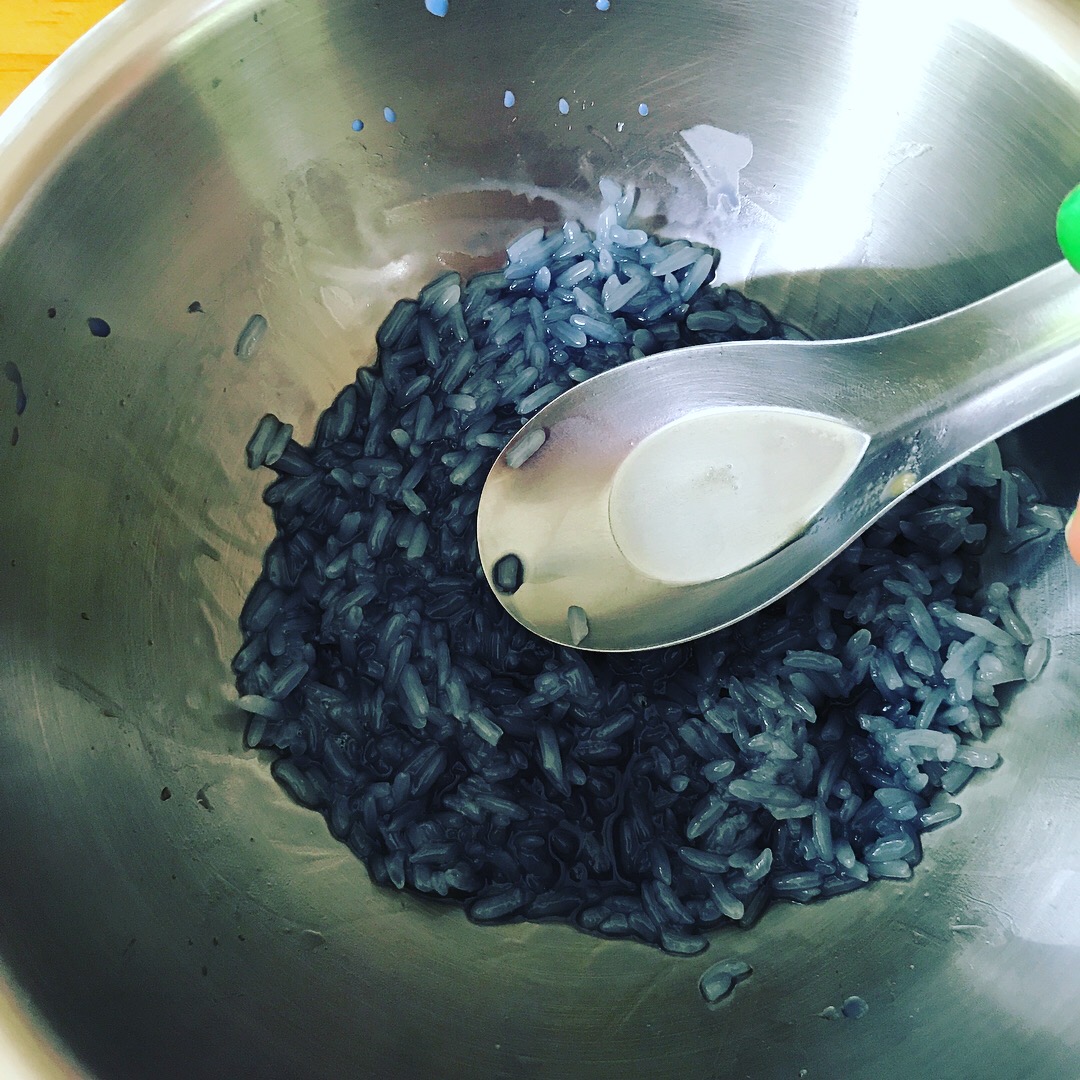 Overall, I really enjoyed the experience. Foreign food is scary and mysterious. By cooking Thai food, I got to learn about the main ingredients in the food I'm eating. I was shocked to see that most of the ingredients are ones that I use in my own cooking every day - they're just mixed and prepared differently, giving the food rich flavors and textures I had no idea I could have! Oh yeah, and all the food is natural! I am totally up for taking more cooking classes around the world!
Did I mention I got to wear the Thai cooking hat?!!!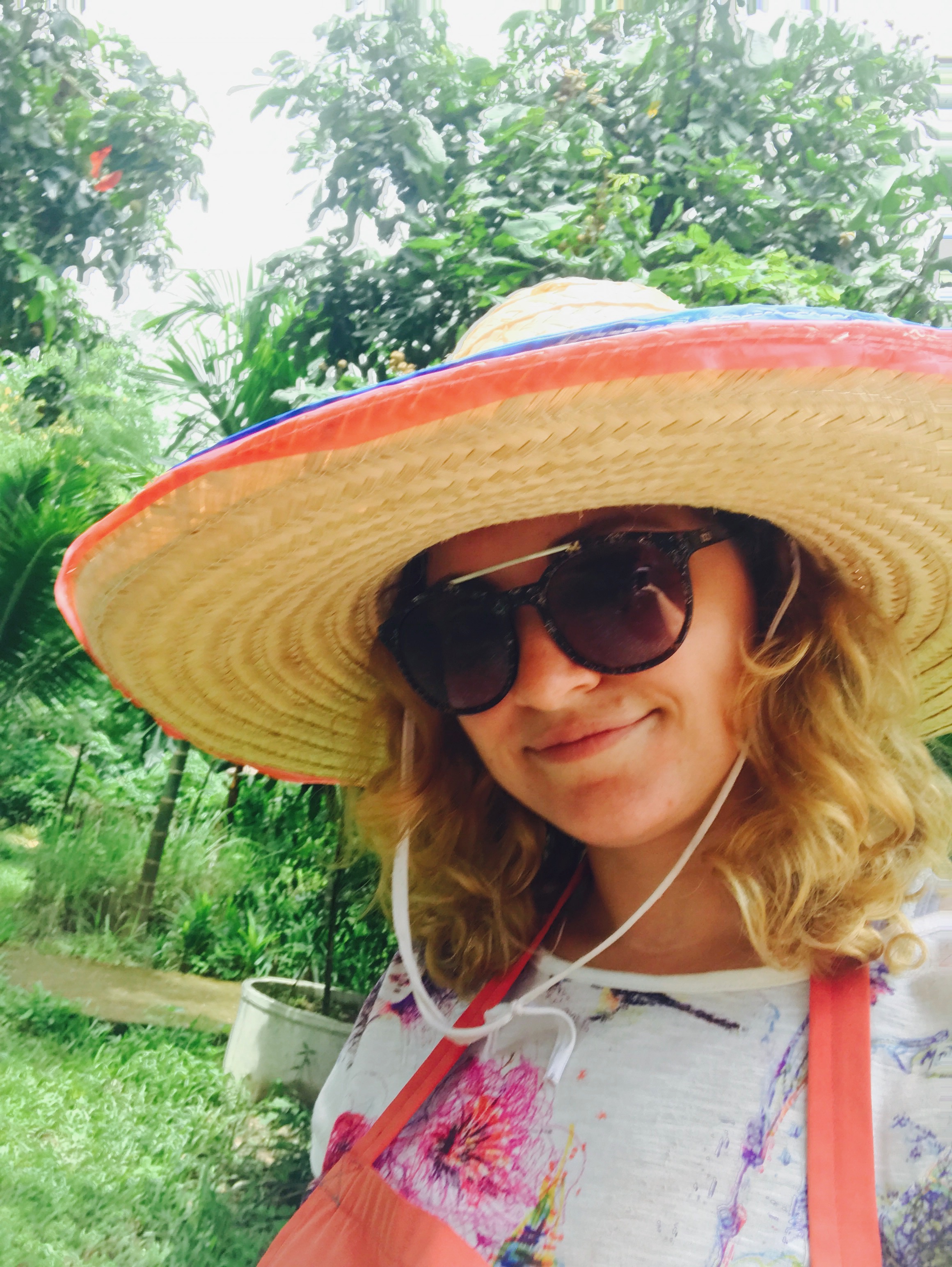 Yay for friends who make you do something you wouldn't do yourself!