Jeju Island: Hiking Olle Trail #7
NatashaTheNomad
03/16/2018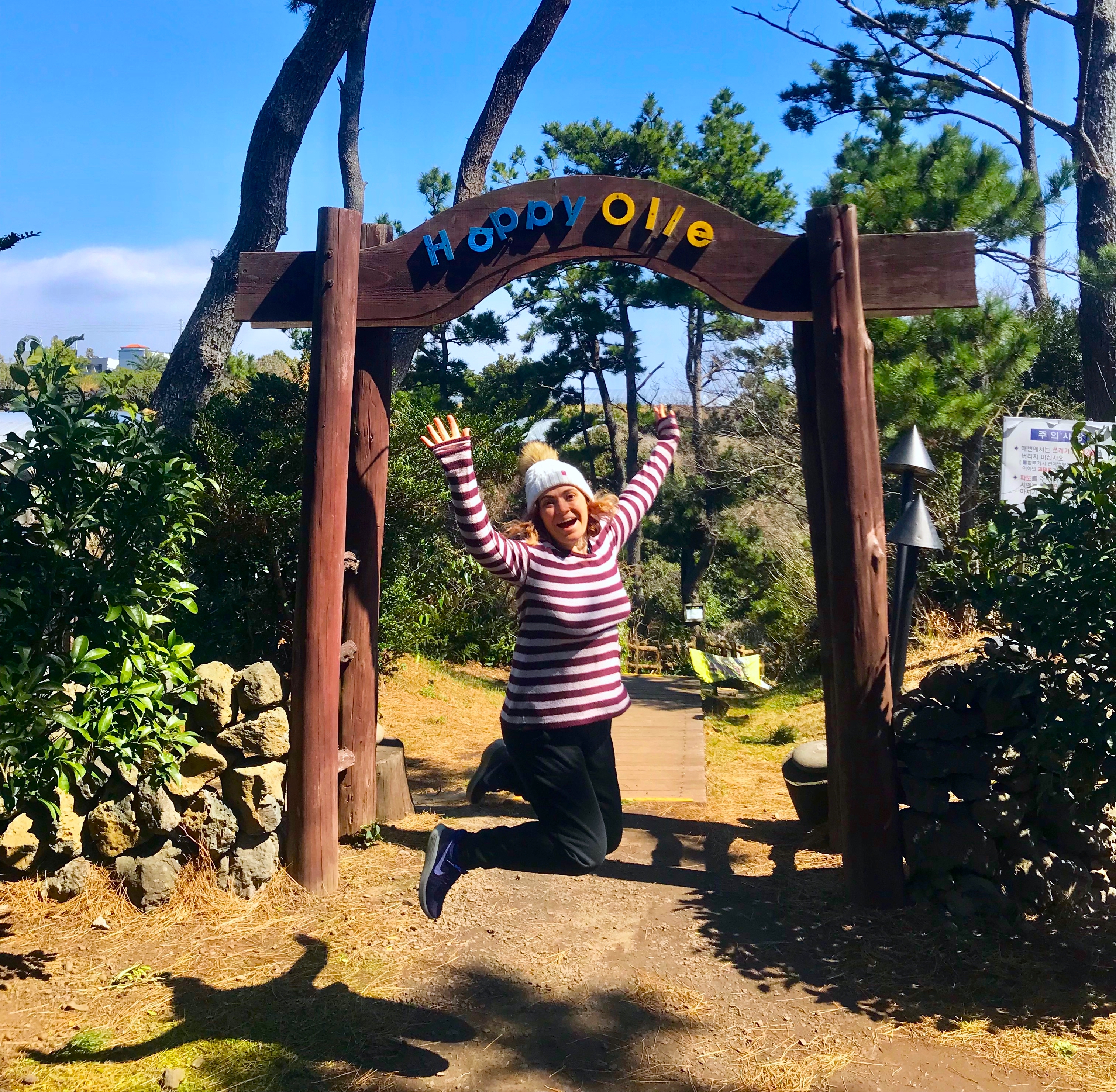 We had such a great time on our fist Olle Trail hike with the locals, we wanted to hike more! And we had an extra day with nothing planned to do just that! Learning about our extra day, the more experienced hikers in the group told us to hike Olle Trail #7 - the most beautiful trail from their experience. I always listen to the local, so trail #7 it was!
The Trail
Olle Trail #7 is 17.7 km long and takes 5-6 hours to hike! It is super easy to follow with these beautiful blue and yellow ribbons every few steps: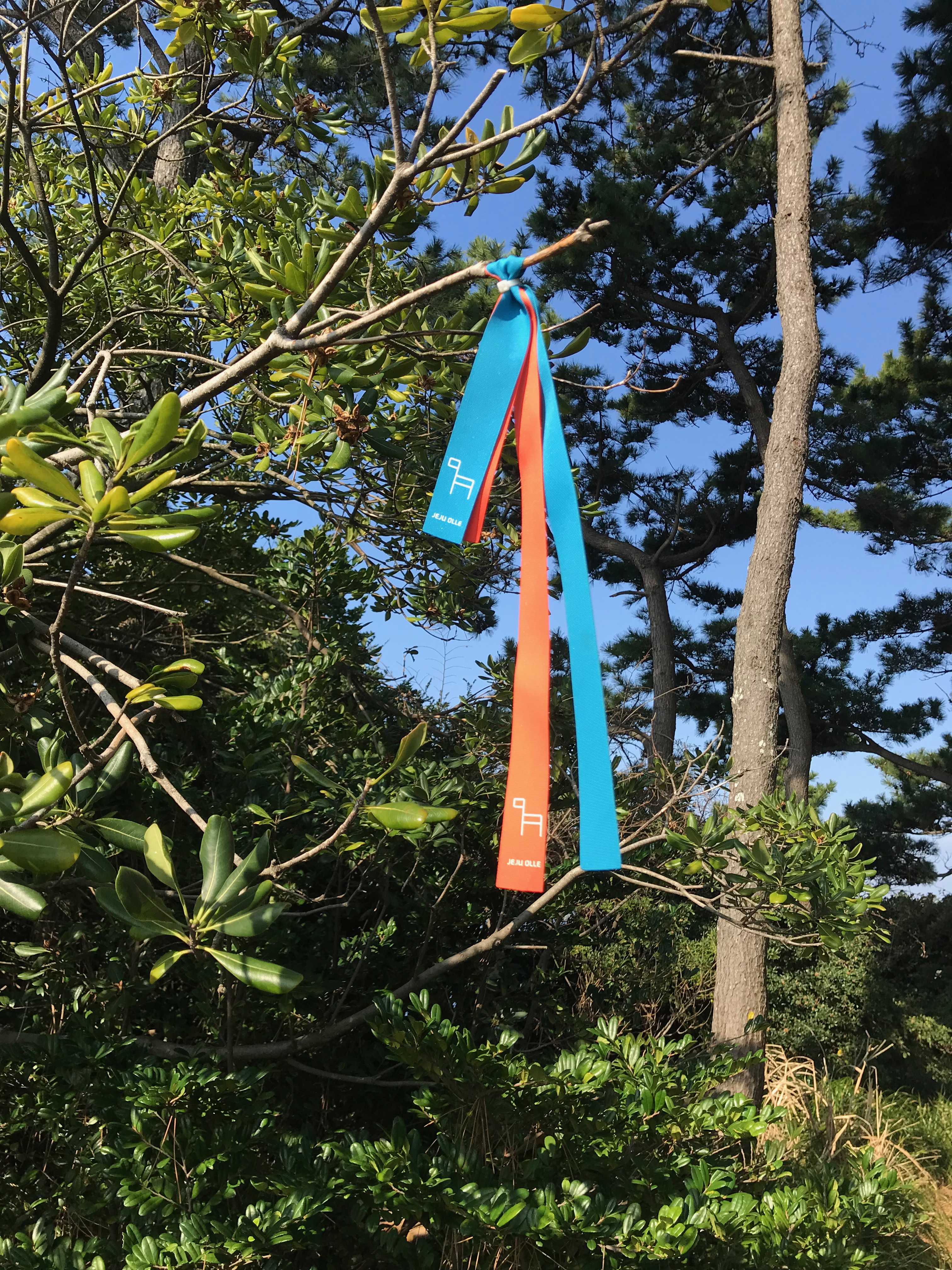 There are also a few signs mentioning how far you've come and how much longer you have to go. I was definitely grateful for these near the end of the hike!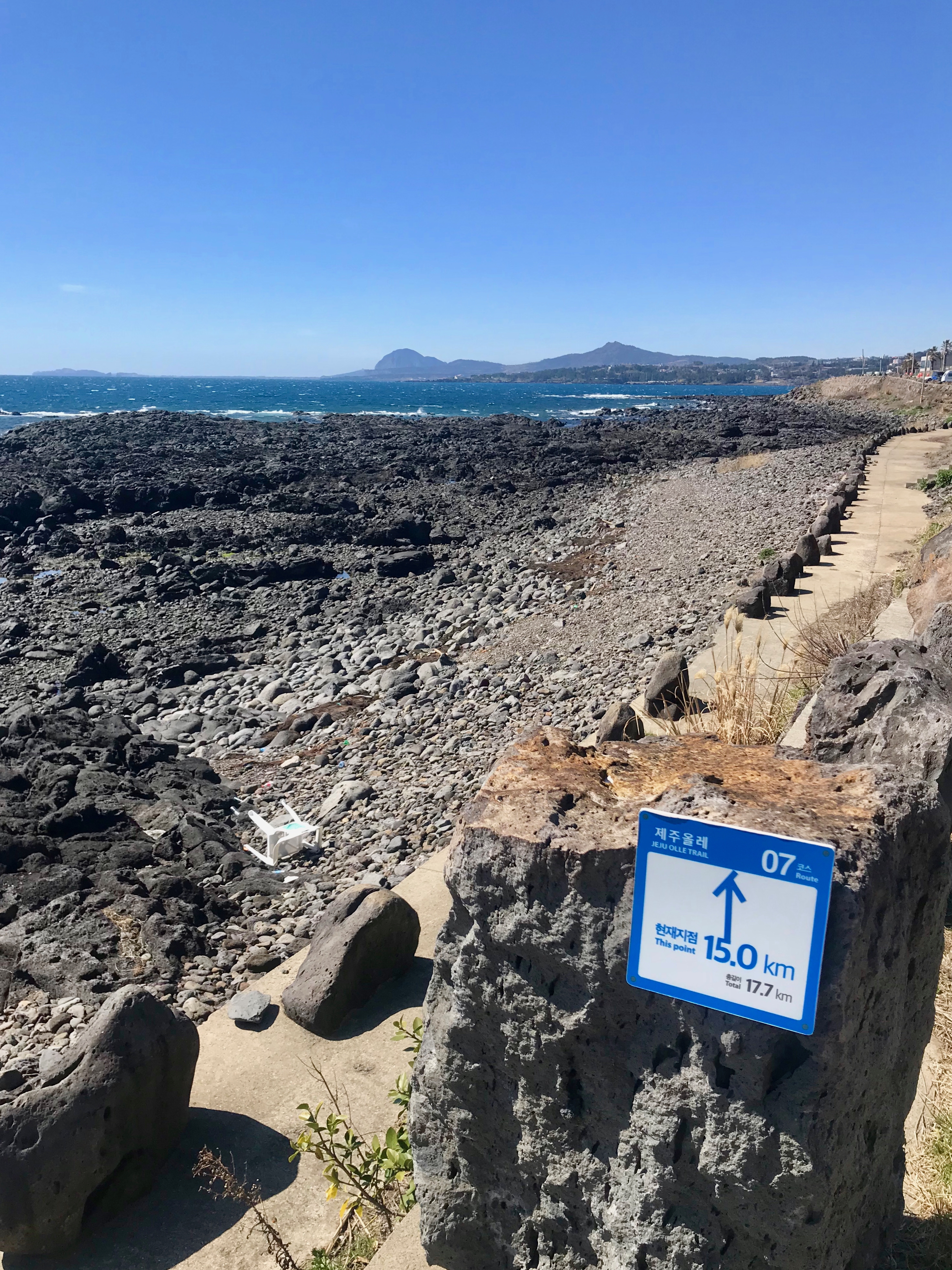 It's an easy hike! No climbing. Just super long. Most of it is along the ocean, but there are some parts that go through the road and farm fields, which was fascinating to see. But of course, it was always refreshing to come back to the ocean!
The Views
You know the hike will be good when this is the view before you even start hiking…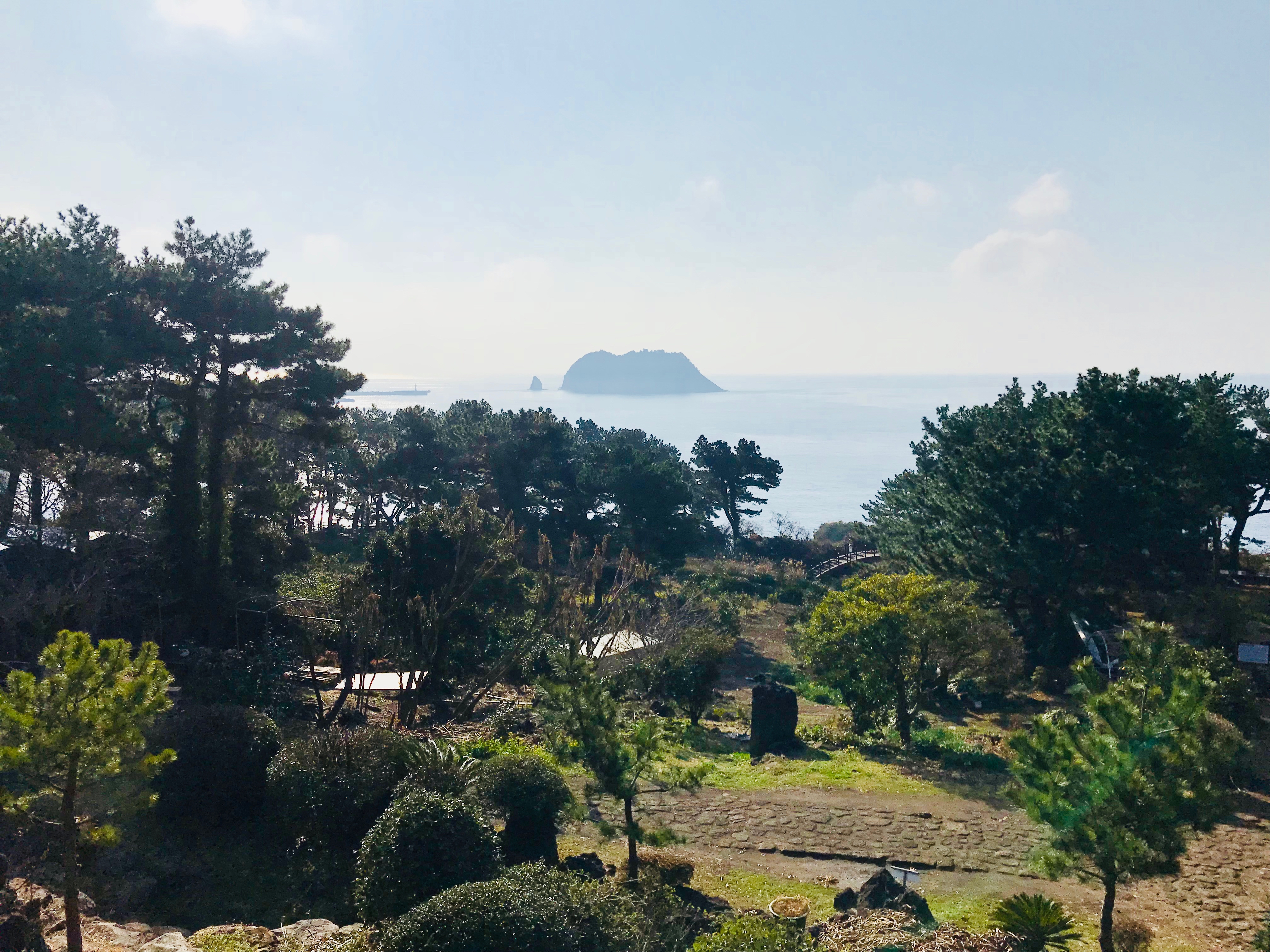 Five minutes into the hike, the view gets even better somehow…
We immediately knew that this would be a very slow 5 - 6 hours. How can you not stop and look at everything?!!!
We kept walking in awe…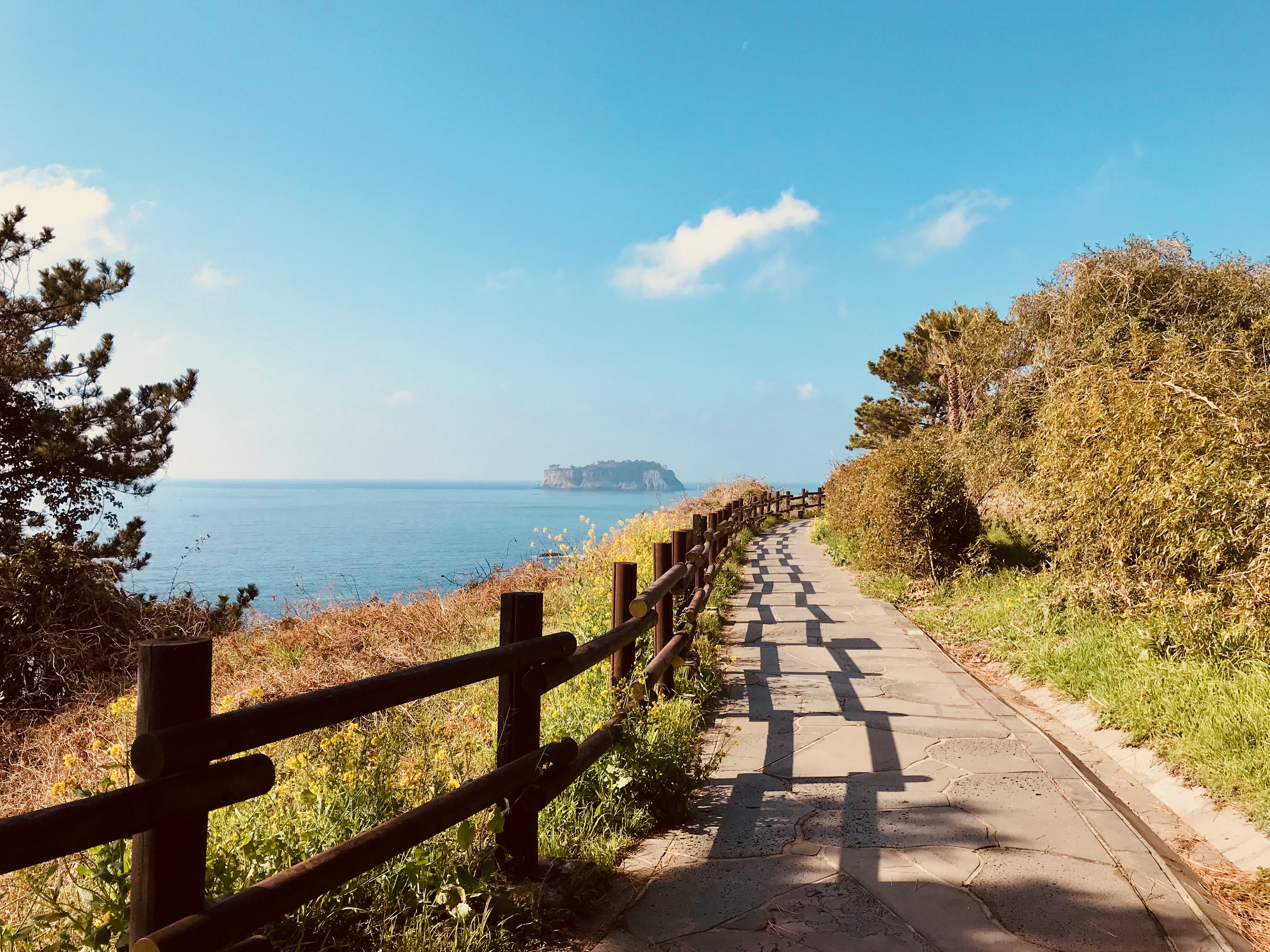 The Lonely Rock
A few more minutes into the walk, we encountered Oedolgae, a gorgeous rock named for it's loneliness: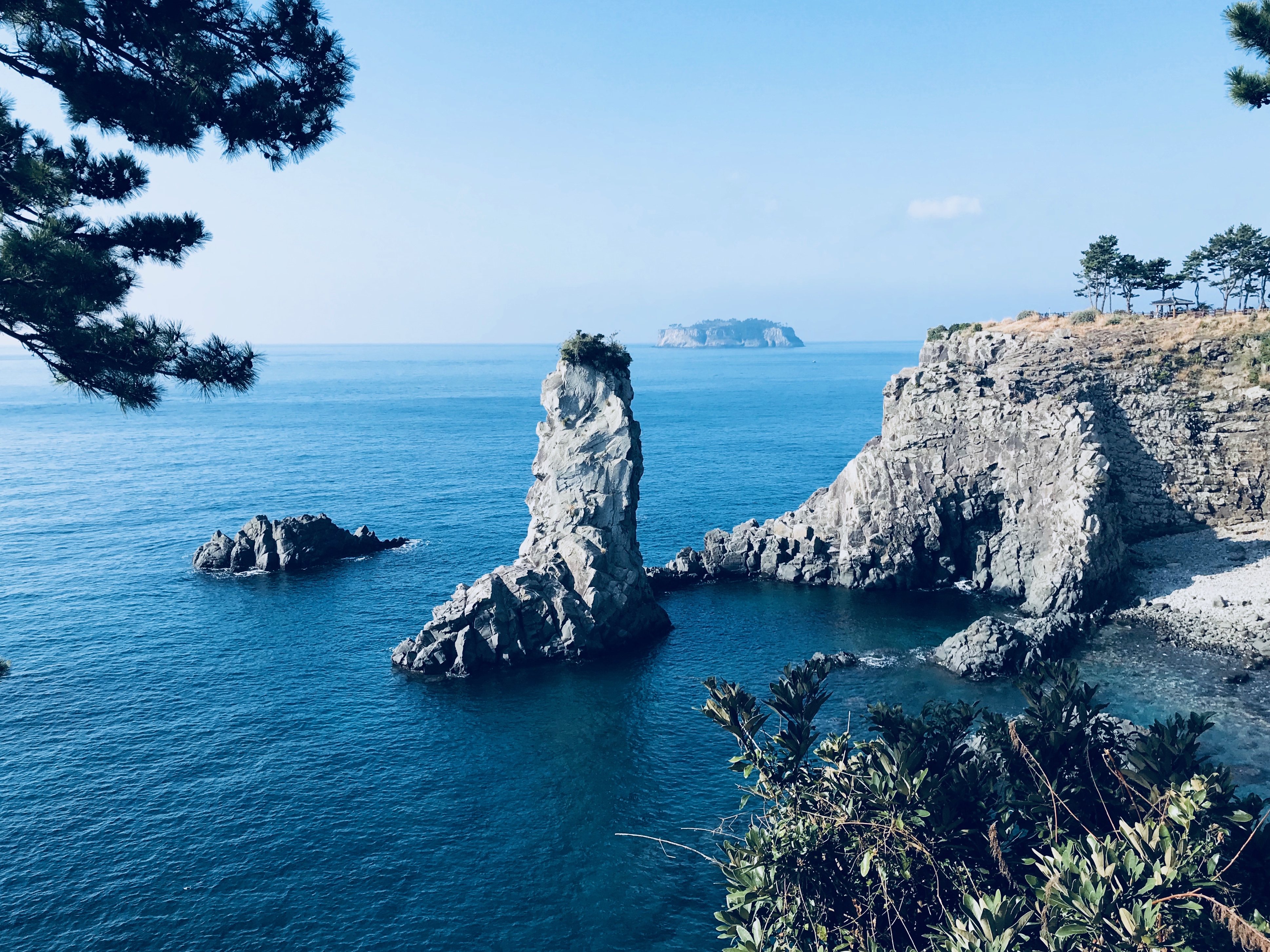 For some reason, maybe because I'm a lonely nomad, going against the normalcy of society, this rock really touched me…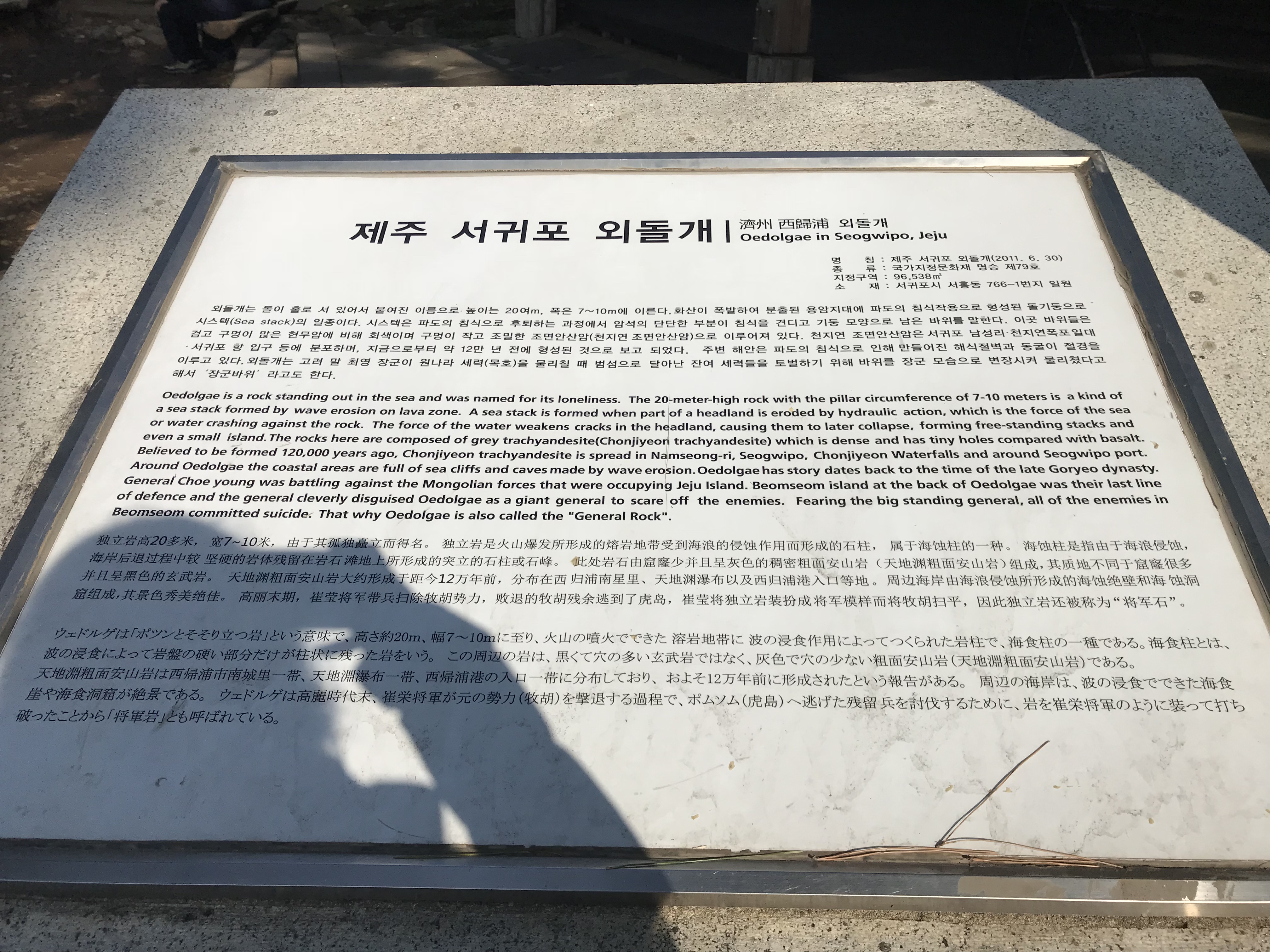 Women Divers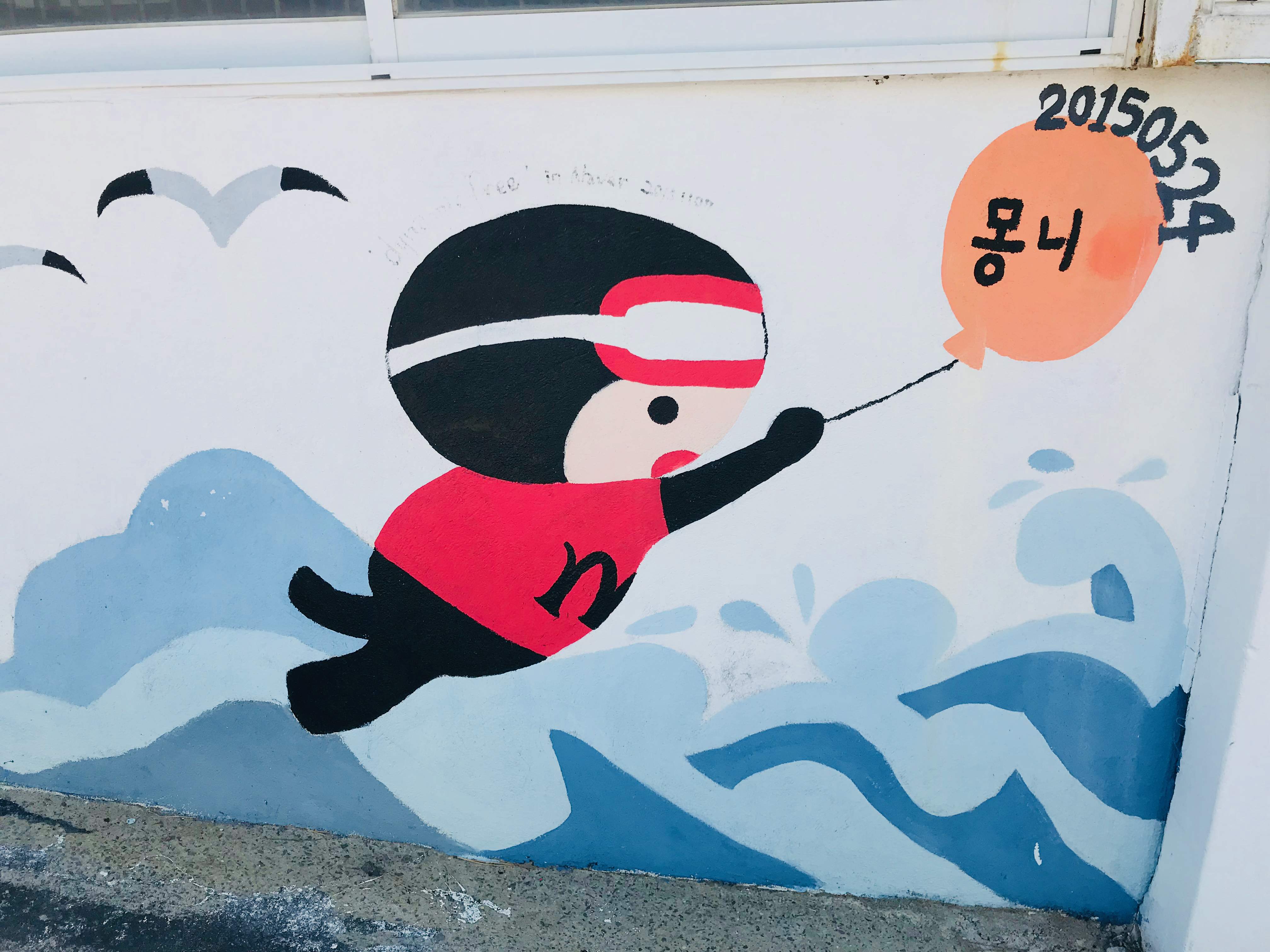 On our tour around the island with Yeha Tours, we learned about the amazing women divers of Jeju Island. It is the women of the island that do all the work - take care of the house, childcare, earning money, and anything else. The husband is considered king and doesn't do anything… It is a super hard life for the women!
The Beophwan Village, along the Olle trail #7, used to have the highest number of Henyo - women divers - women who made money by diving and selling fish. It is an extremely tough life - many are crying while they're diving. They're extremely tough - able to hold their breath underwater at 20 meters without any mask for as long as two minutes!
When I saw a restaurant owned by women divers, I had to go there out of respect (and curiosity to meet these women):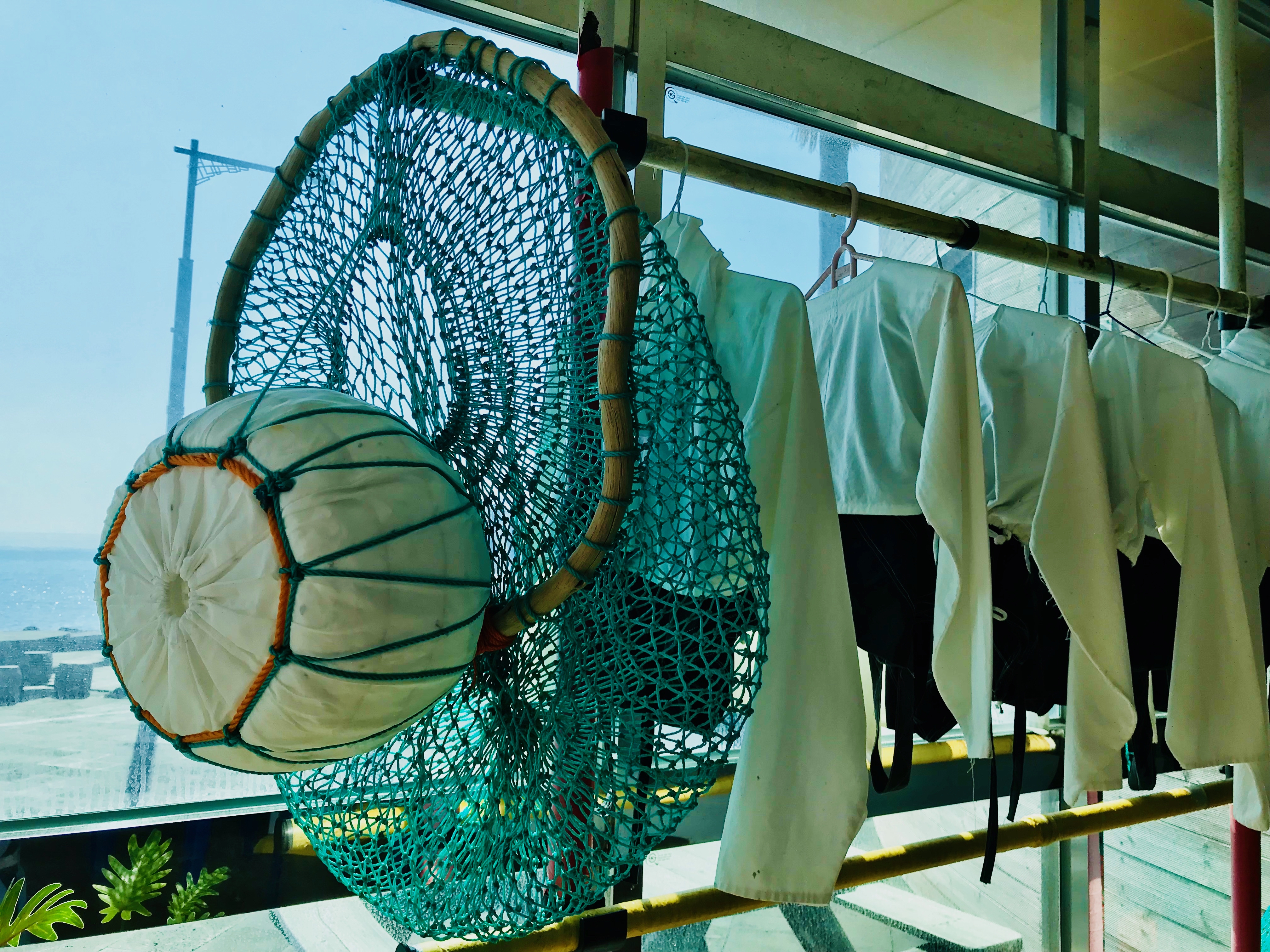 I knew that octopus was the hardest and best to catch, so I ordered the octopus dish. The women made the food right in front of me!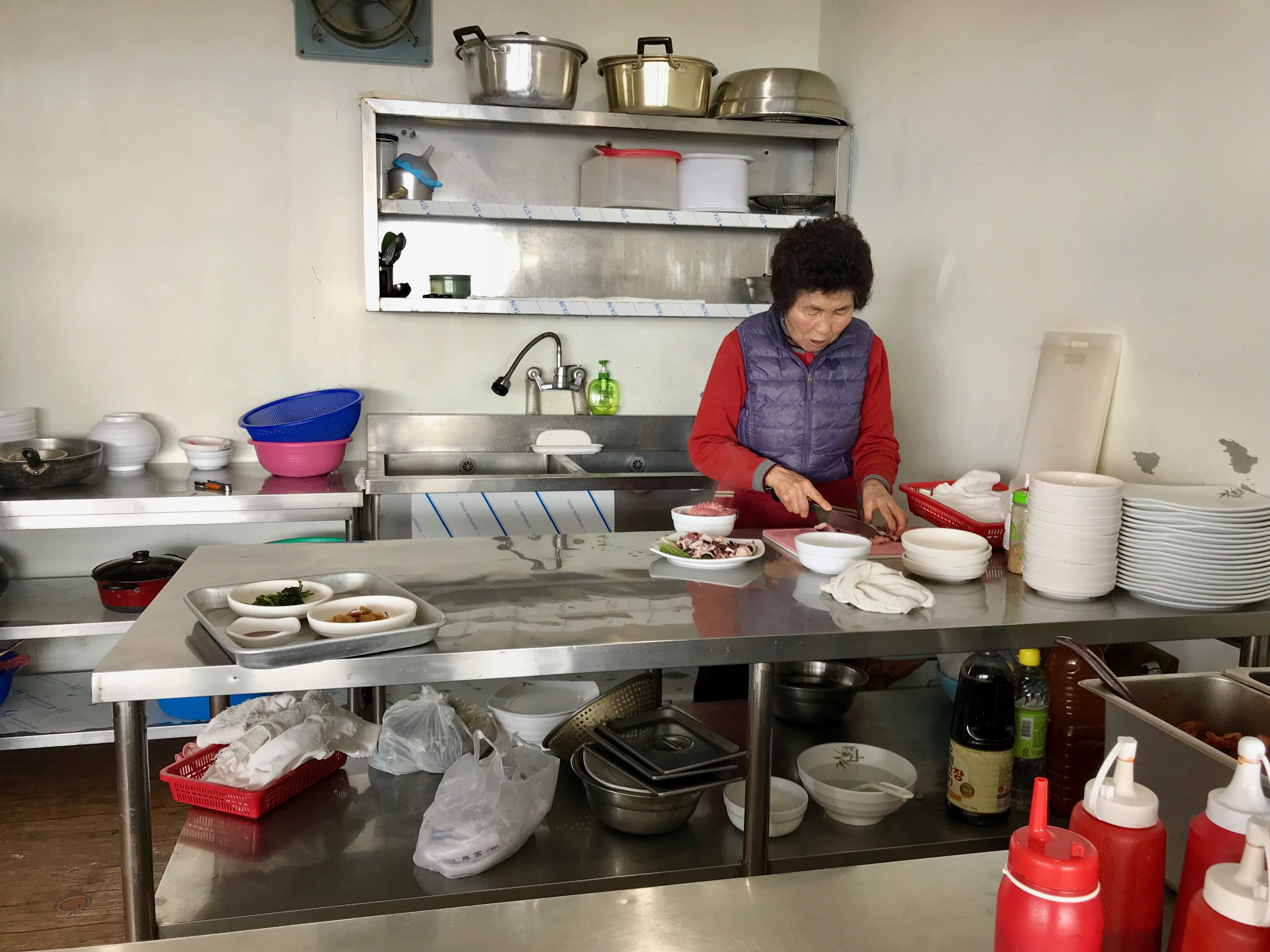 I got my snack 🐙
While sitting there in the restaurant, I saw a huge school of dolphins swimming right by us!! I told the other couple that was there and we all rushed outside to watch!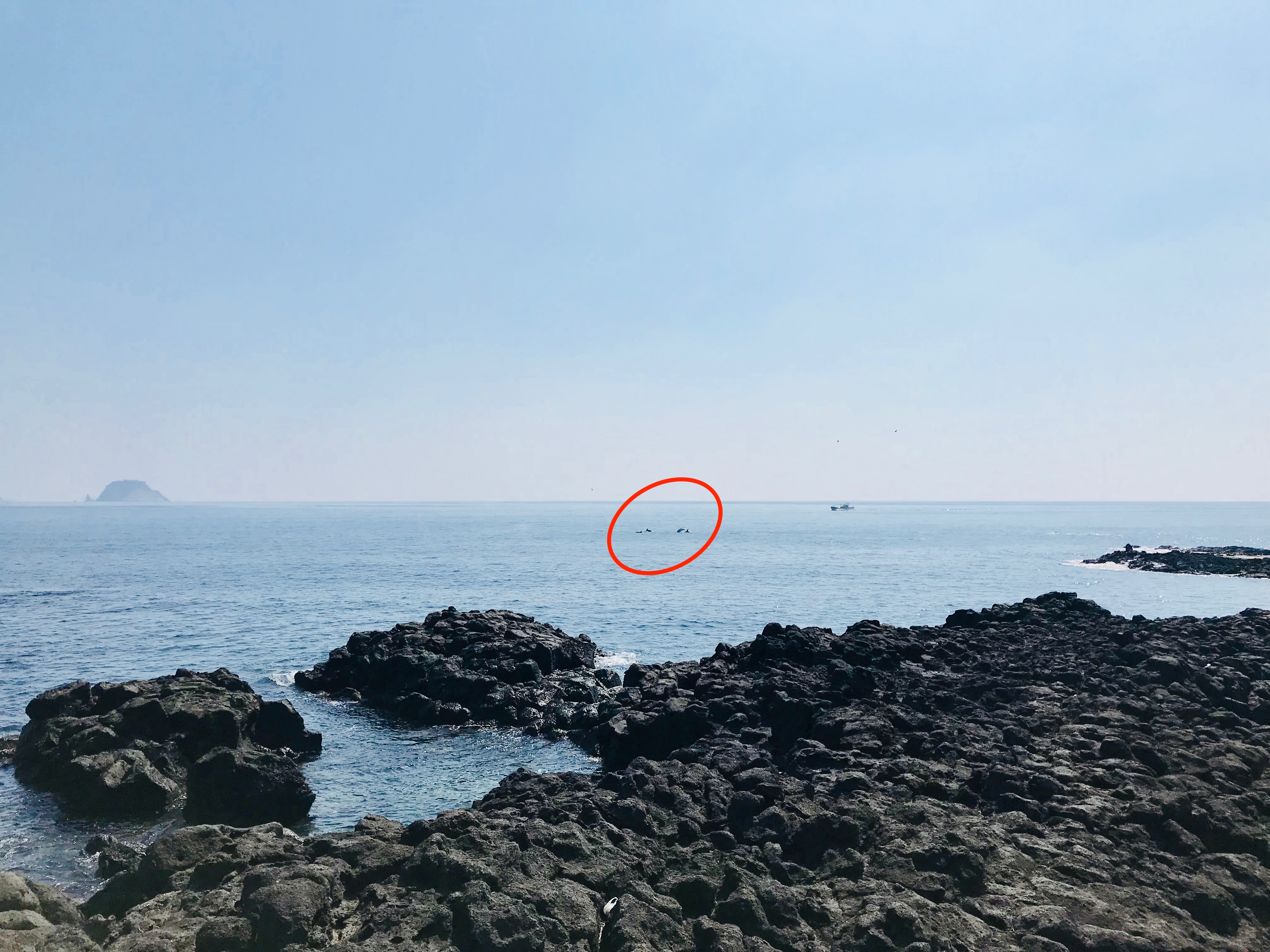 I don't think I've ever seen so many dolphins, and right from the shore like that!
Volcanic Beaches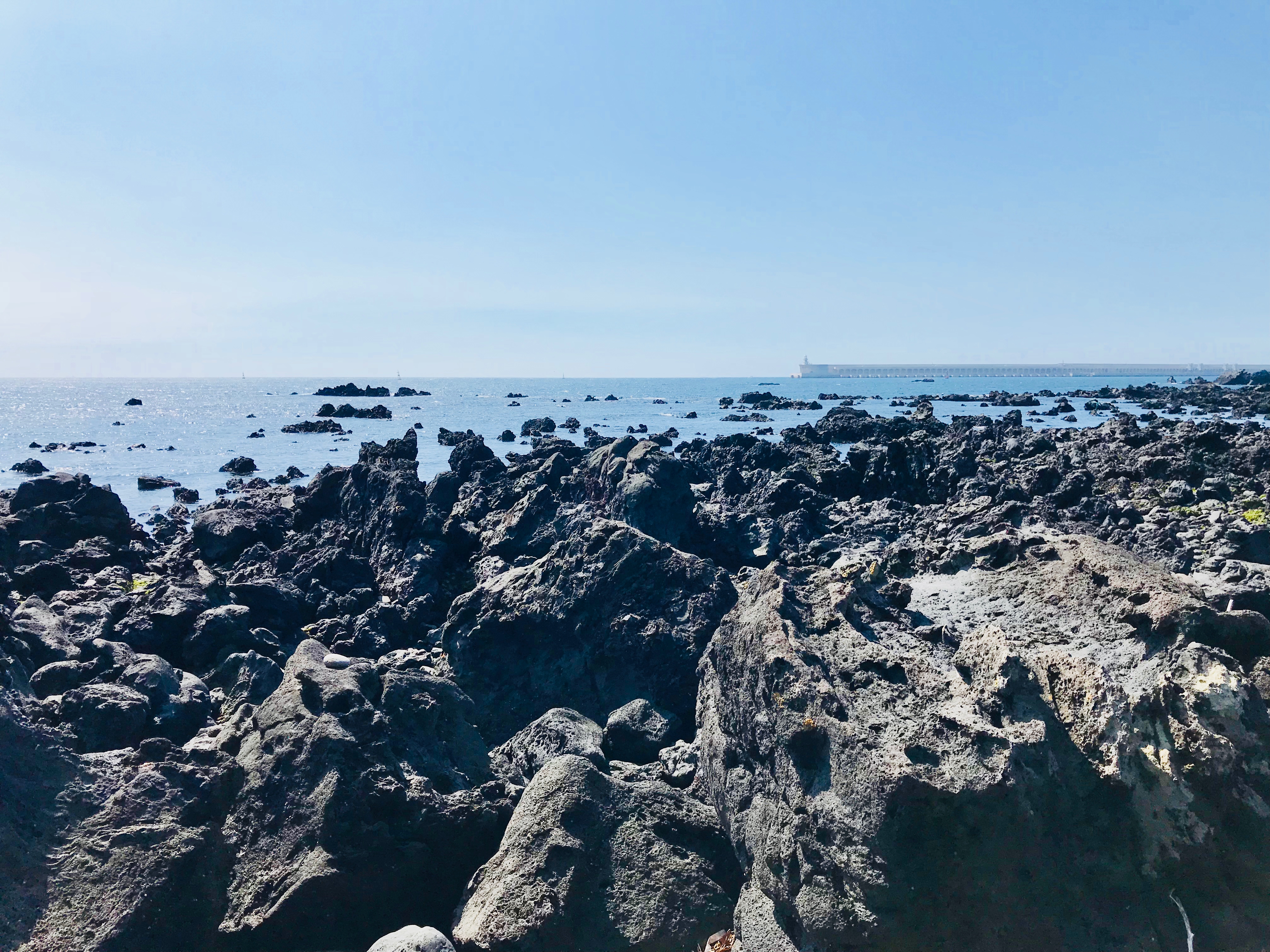 One of the other cool thing about this hike is how many volcanic rock beaches you walk by! I loved climbing on them: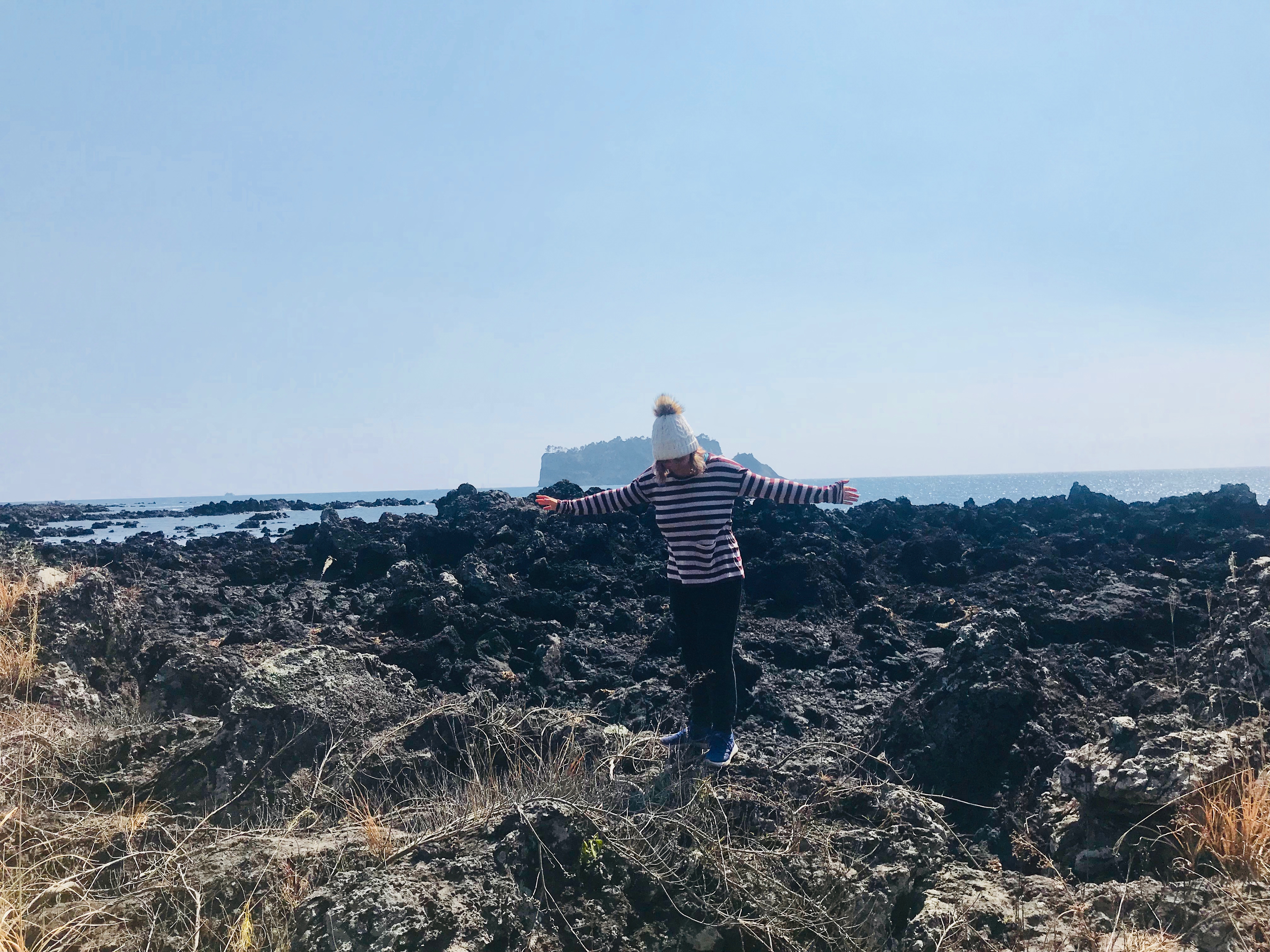 Or just sitting there enjoying the view…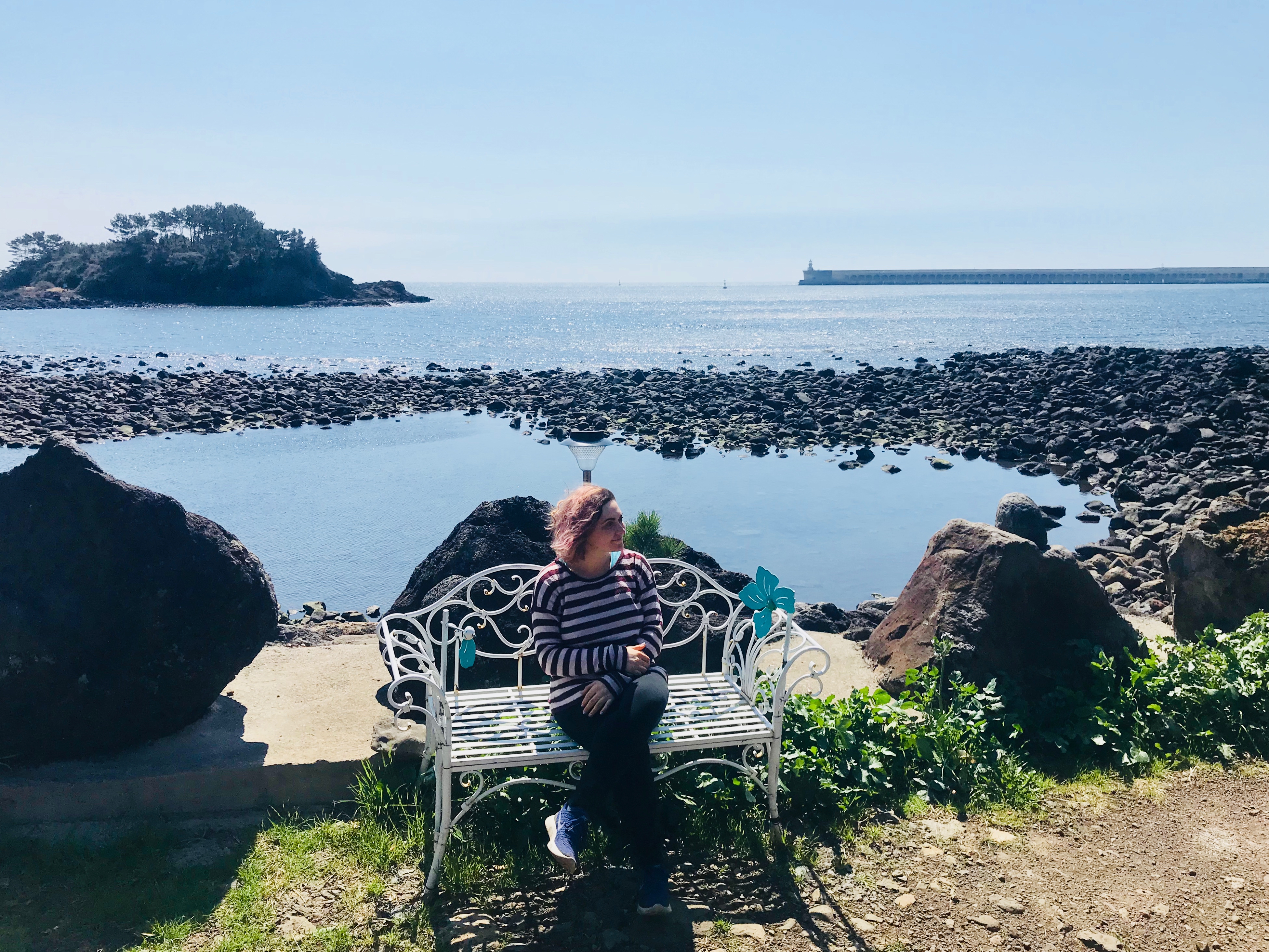 Oh, and the black rock looked INCREDIBLE against the blooming rape seed flowers…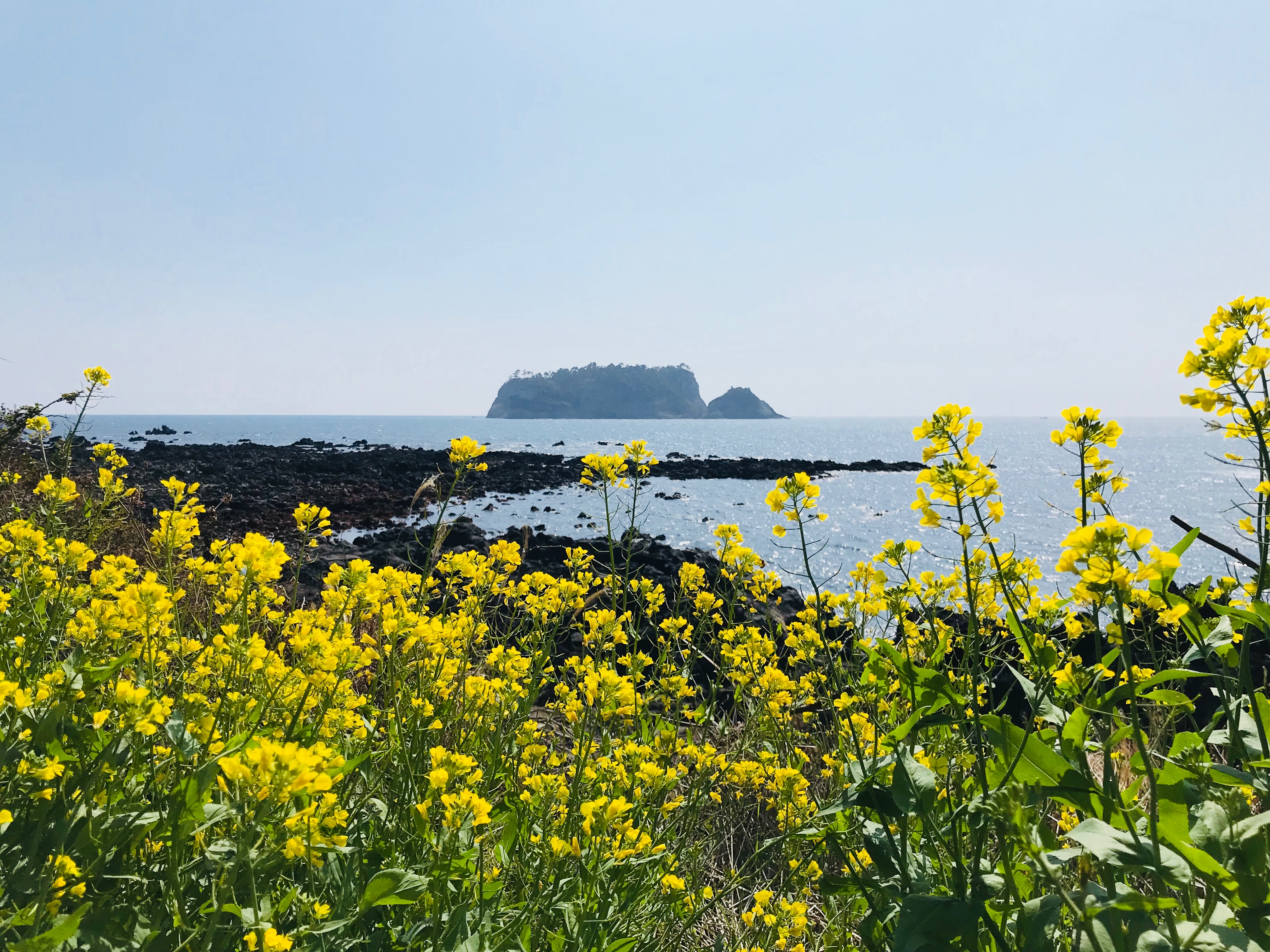 Wolpyeong Pogu Port
Just when we thought we've seen all the beauty during the hike, the Olle trail surprised us with one more breathtaking sight at the end - the Wolpyeong Pogu Port! An old traditional port that is beautiful in the moonlight. But it wasn't that bad in the daylight either…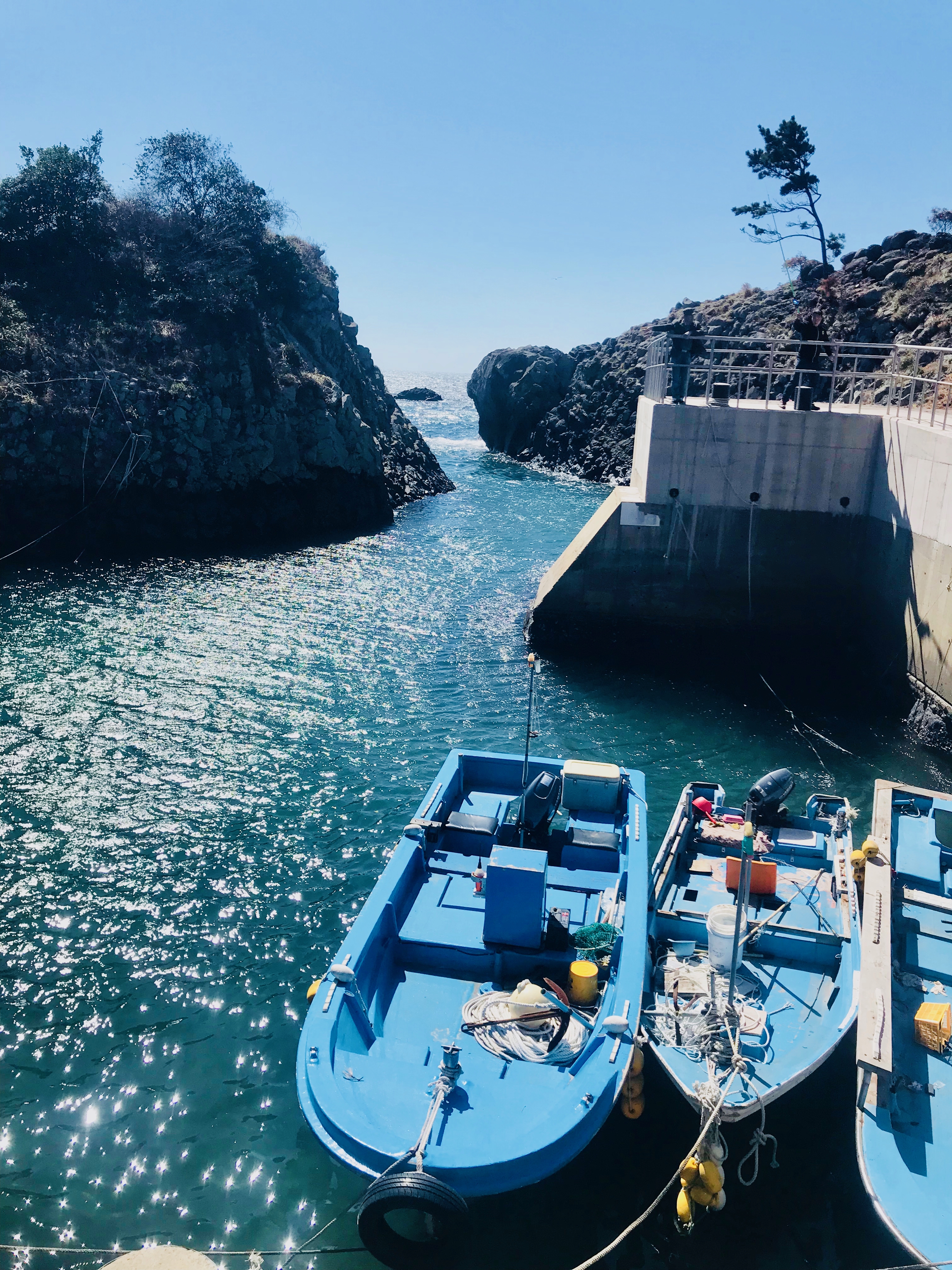 That picture doesn't do it justice. The water was truly spectacular.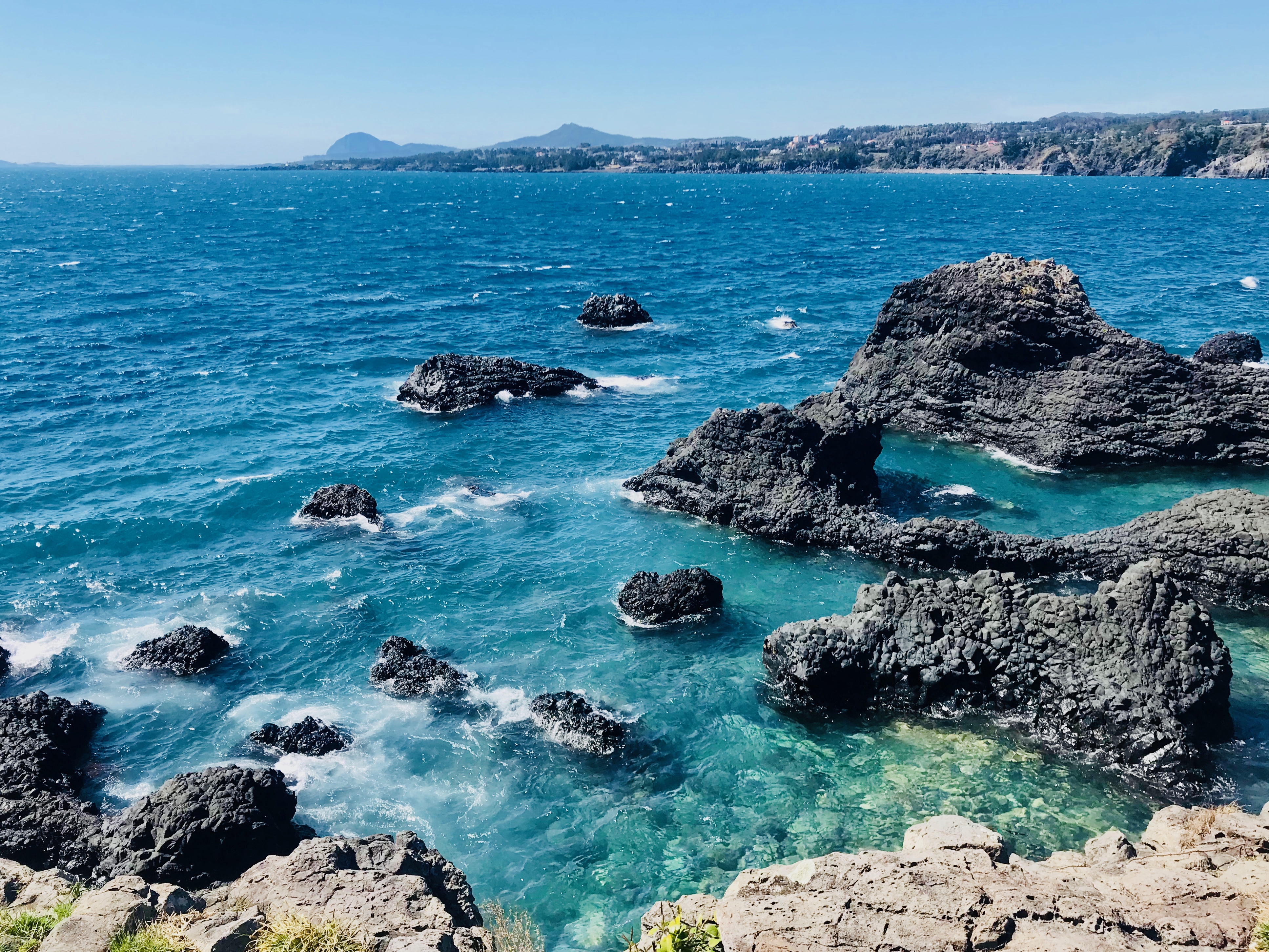 I wanted to stay on that beach forever!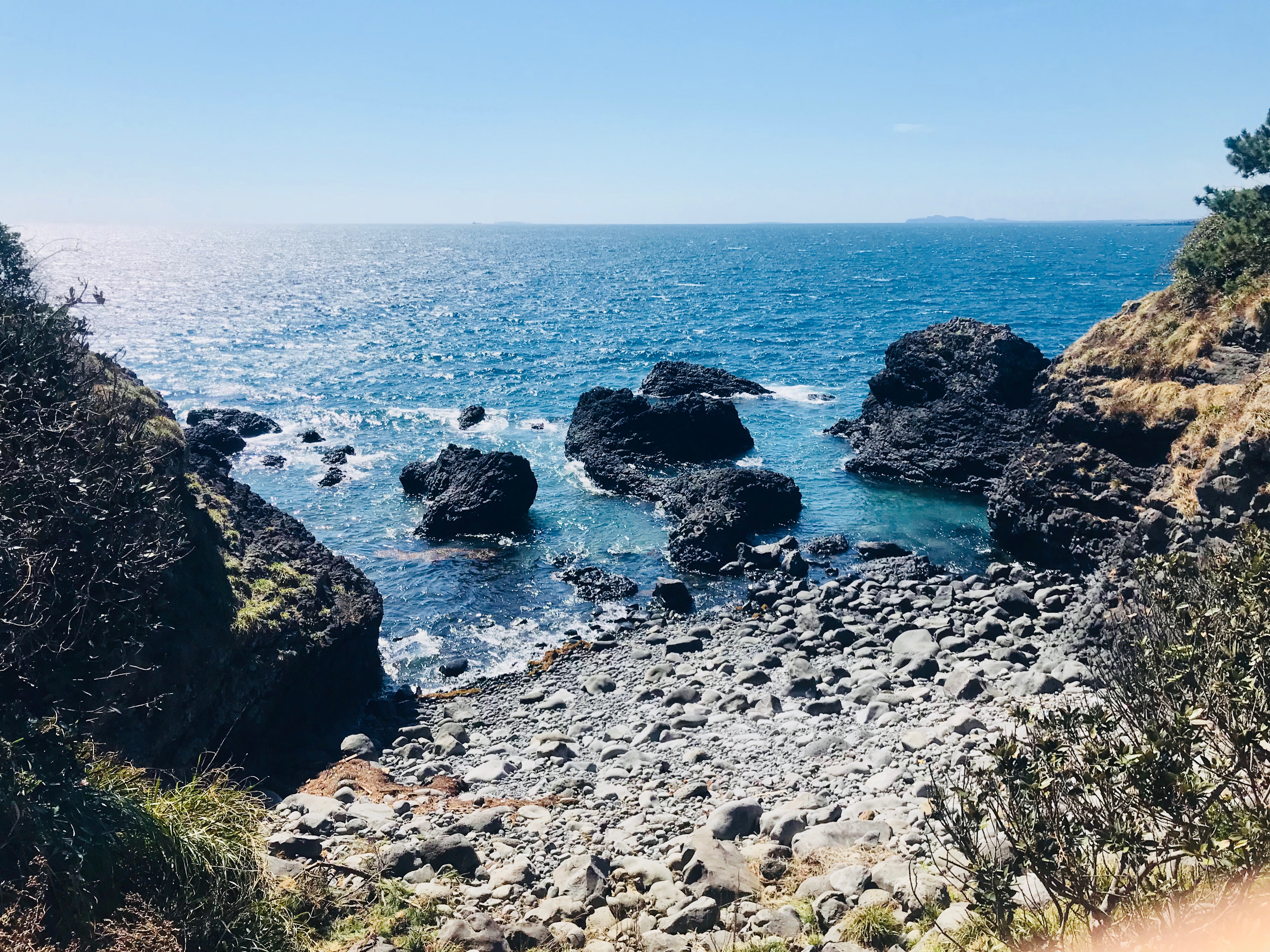 Conclusion
"Olle Trail Route 7 is a spectacular trekking route crowned with pine trees and the rich Pacific sunshine. With Bumseom and Moonseum Islands peaking out in the horizon, this trail is most renowned for its beautiful scenery and tranquility. With so many travelers coming to this trail for rejuvenation, healing, and gratitude, it is no wonder that locals refer to this route as the road of peace, the road of nature, the road of joy, and the road of reconciliation." ~ Vuecrest Gallery sign
Yep, that sign sums it up. I felt all of those things! If you do one Olle Trail route on Jeju Island, make it #7!
Happy hiking!