A Random Visit to Middle Earth - Hobbiton, New Zealand
NatashaTheNomad
12/17/2015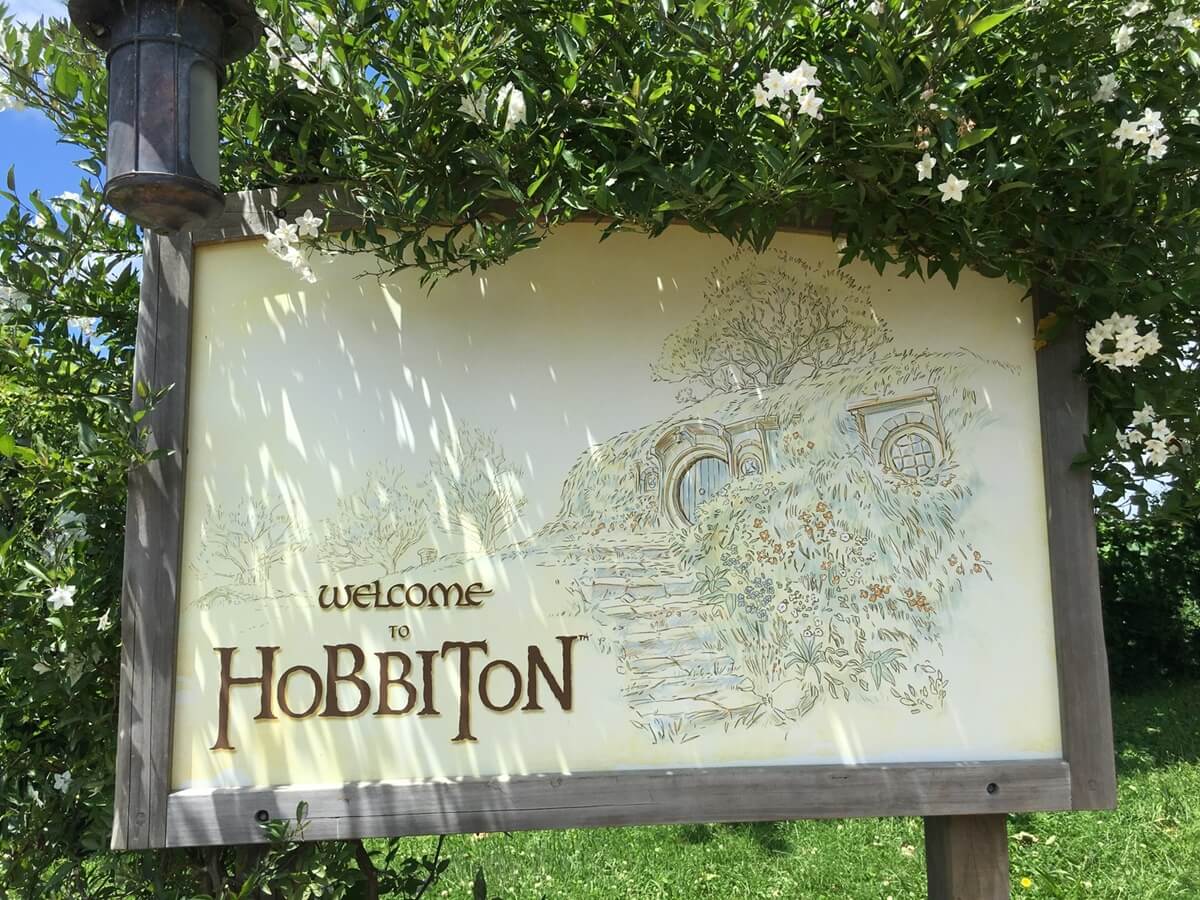 On my bus from Auckland to Rotorua, the bus driver announced that he'd be stopping in Matamata - those who wanted to visit the Hobbiton Movie Set should get off at that stop.
Of course I knew there were Lord of The Rings tours in New Zealand, but I haven't looked into any of it yet. Given how convenient it was, of course I got off at that bus stop and randomly went on the tour! No regrets for me :)
The Location
The Hobbiton Movie Set is located on the Alexander family sheep and beef farm. It's a breathtaking location or rolling green hills in the countryside: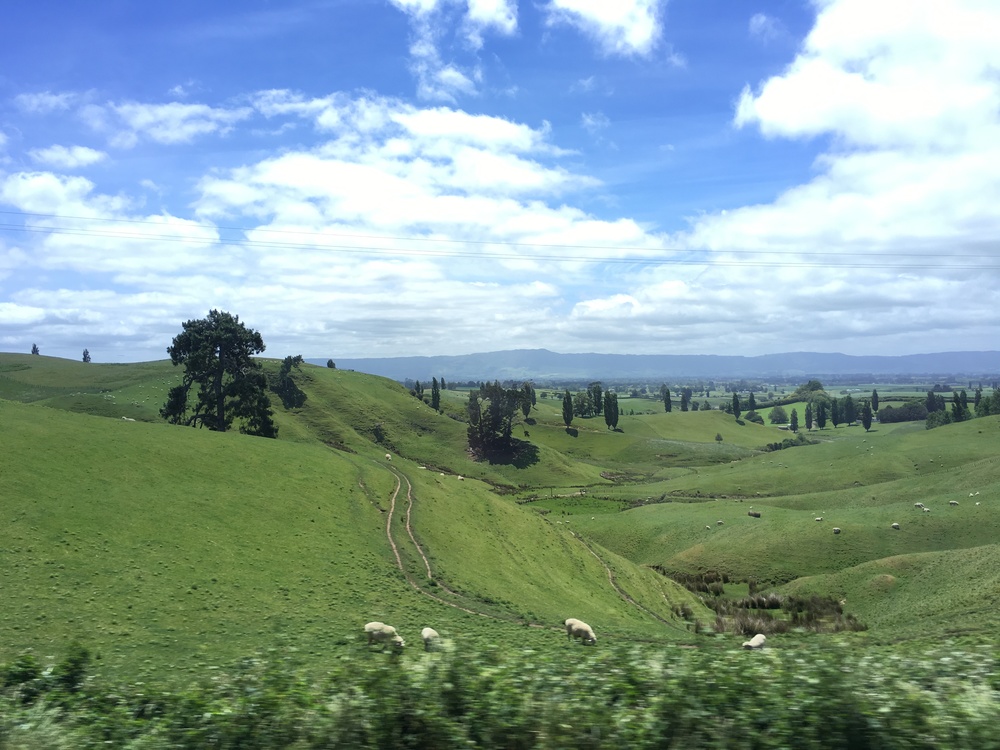 Talk about striking gold! The farm used to be just a regular farm until it was chosen as the secret location for Lord of the Rings filming. Years later, the farm negotiated to keep the Hobbiton Movie Set permanently and to conduct tours. The tours are pretty expensive and were full.
The Set
Hobbiton itself is truly amazing. Buried into those rolling hills are little hobbit houses. Over 40 in total!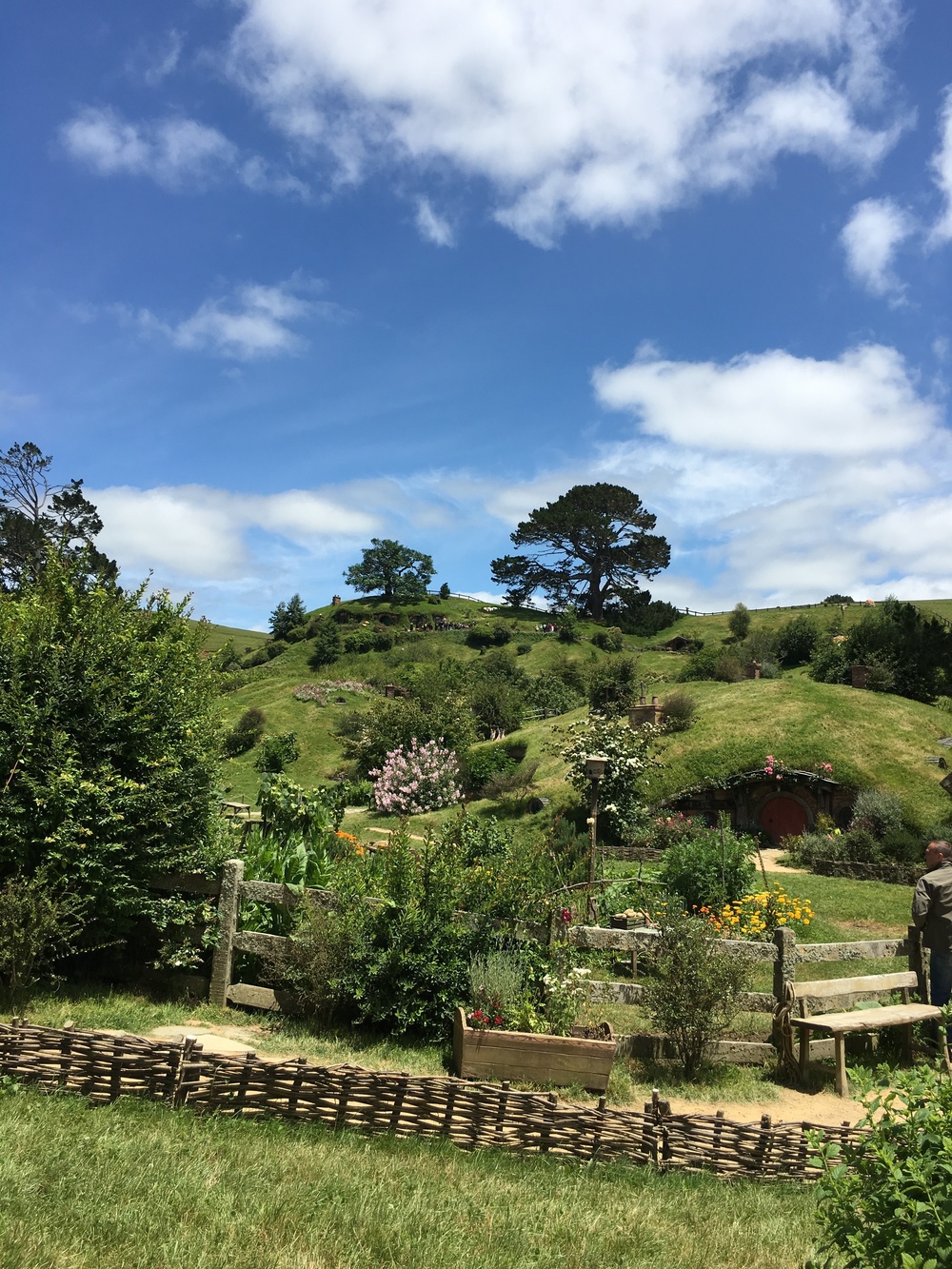 But the coolest part for me was the amazing attention to detail. Each hobbit house has a setup outside of it to indicate what the hobbit living there does.
This Hobbiton resident makes honey: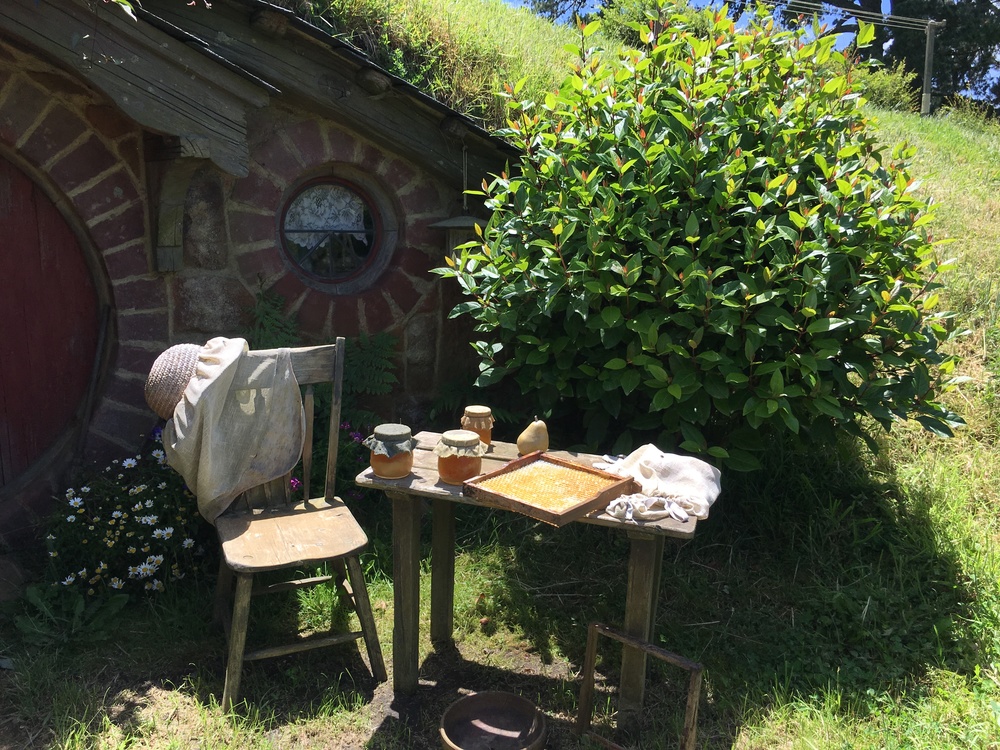 But of course the attention to detail doesn't end there. My favorite were the clotheslines: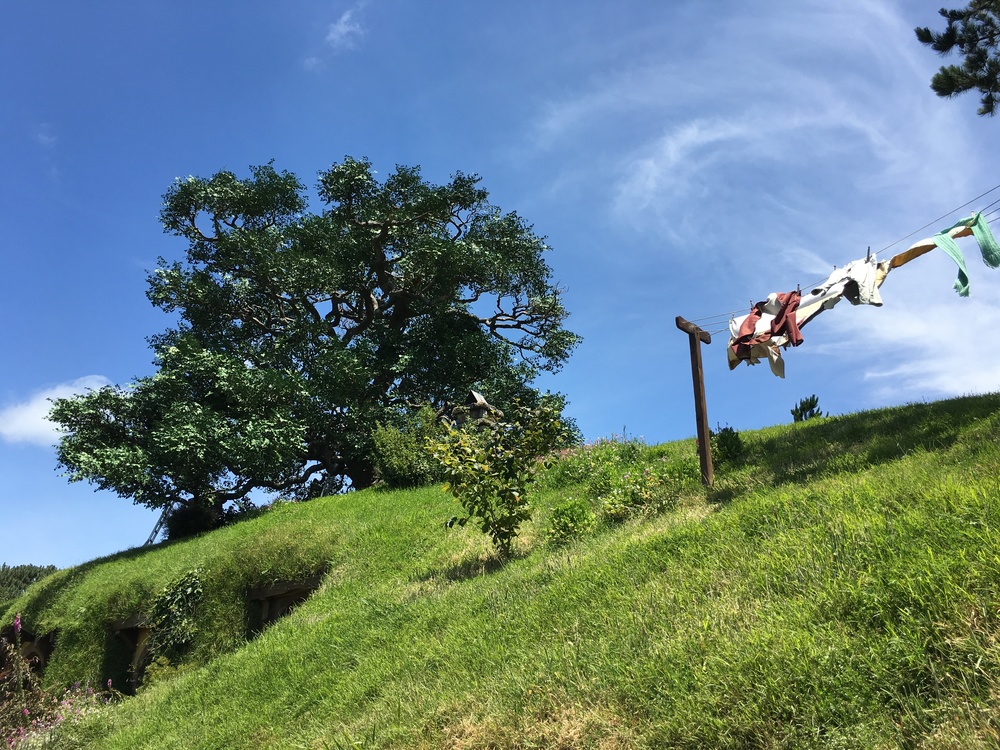 They actually had people put the clothes down and up every day just to leave a livable trail to it in the grass!
And of course, I LOVE LOVE the cute little mailboxes: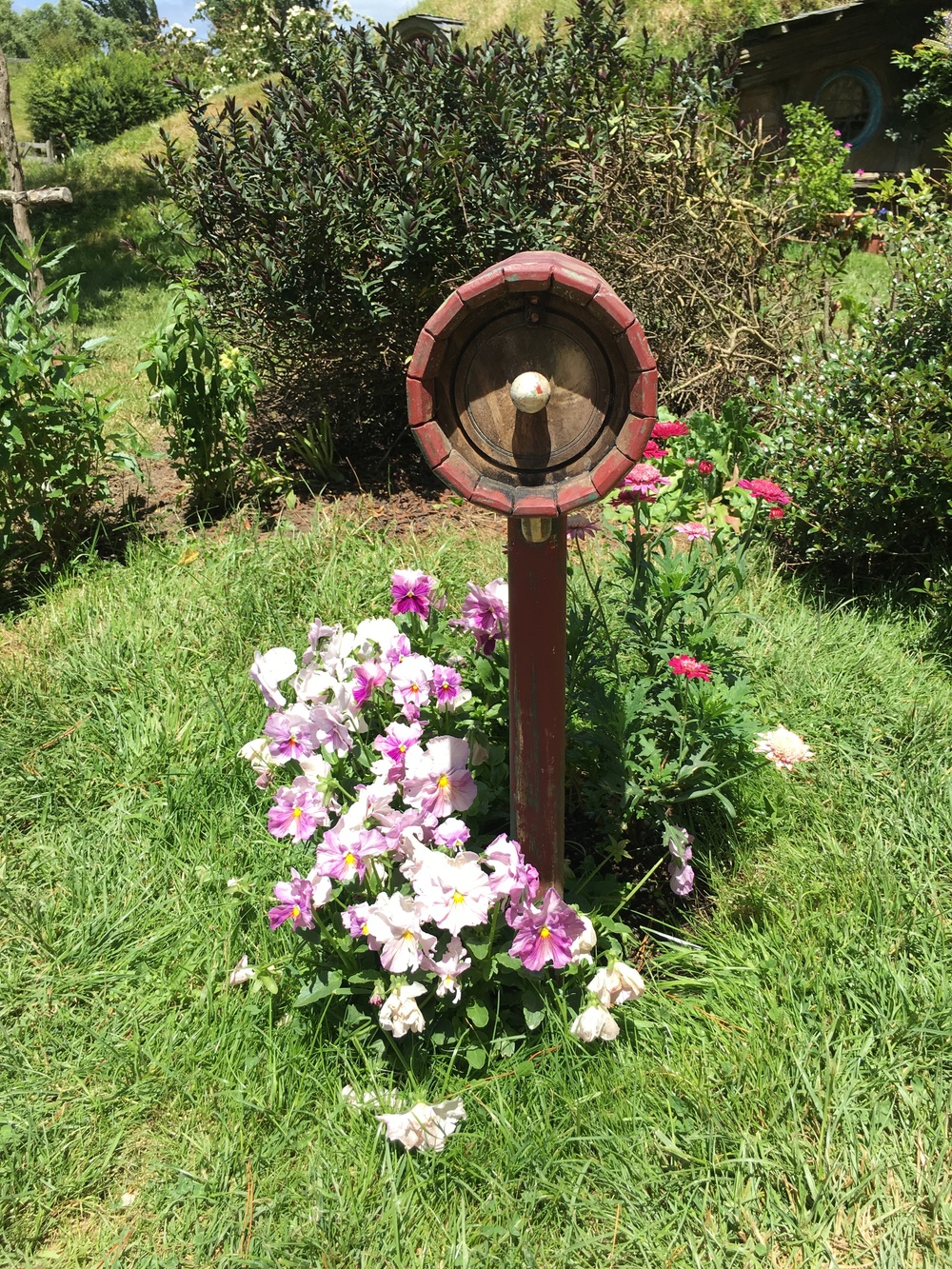 The Green Dragon Inn
The tour ends at The Green Dragon Inn, where you get a complimentary drink from their exclusively crafted Southfarthing range and a snack. I got the Apple Cider and the Beef and Ale pie. Both were incredibly delicious!
And can't complain about the view of course: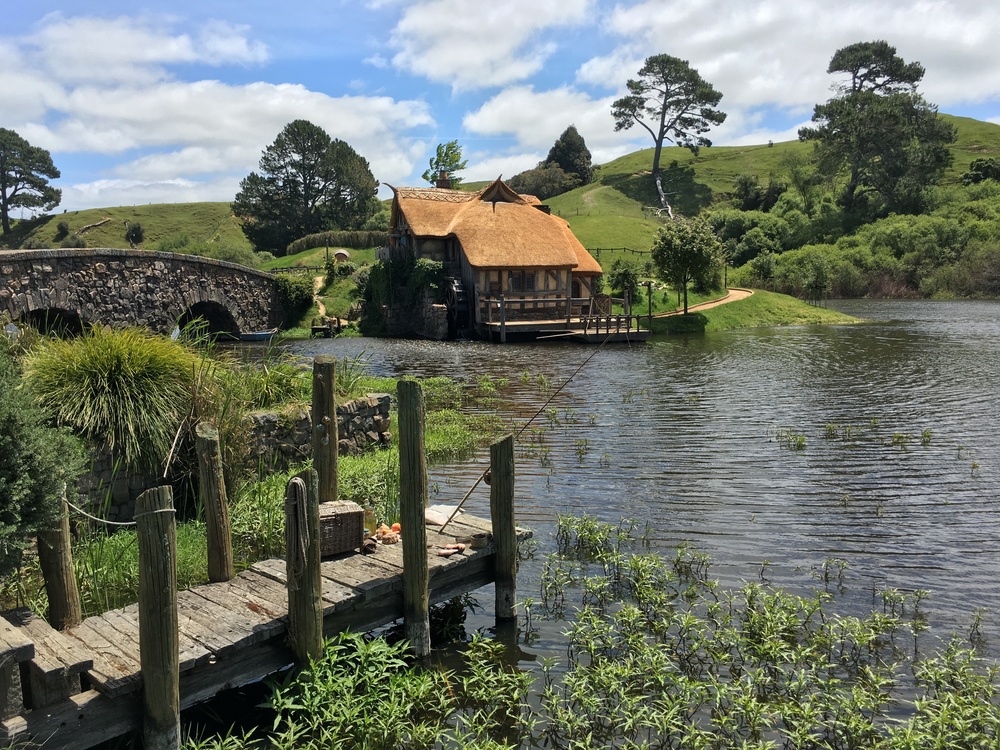 My Hobbiton House
Of course, after the tour, I had to buy my very own Hobbiton house! They were just too cute to resist!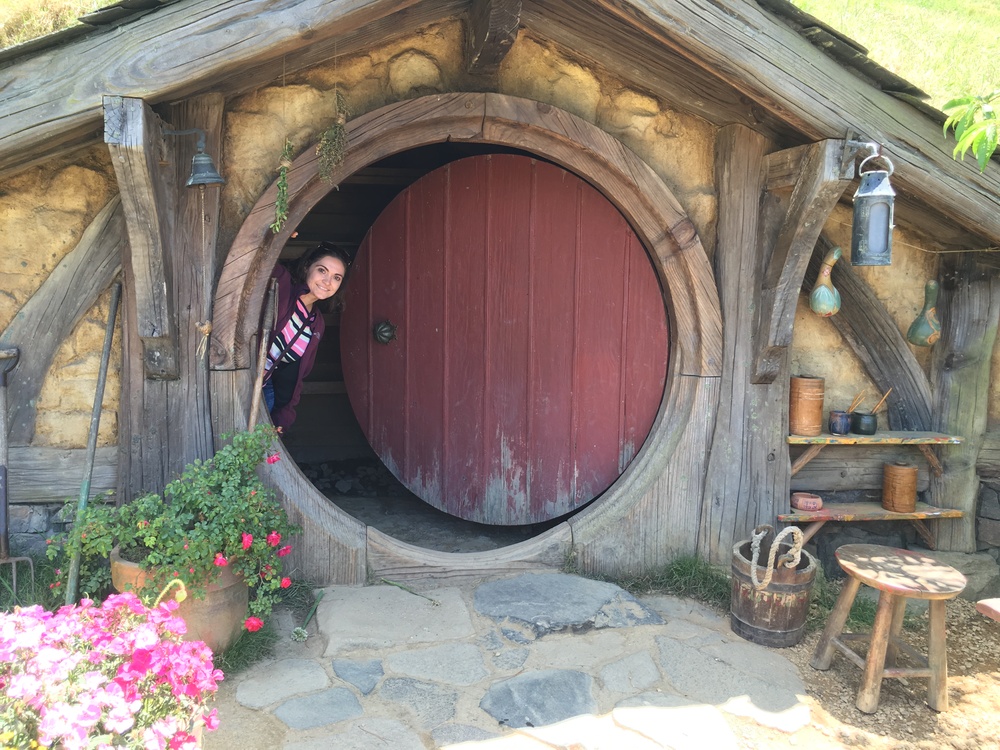 Ok, fine. They're actually just dirt on the inside. The actual interior is in Wellington. But I do want the yellow one...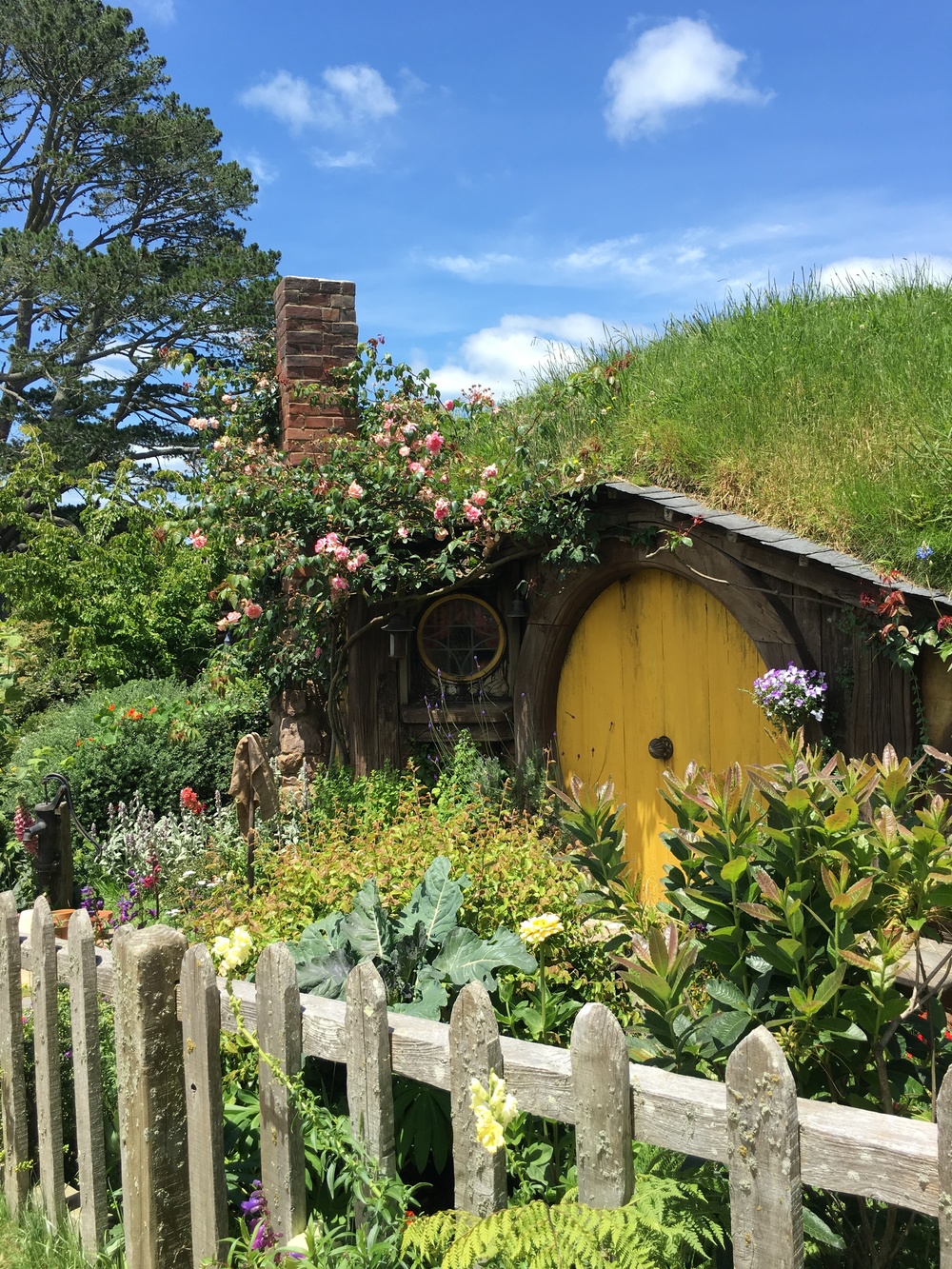 Or this blue one will do...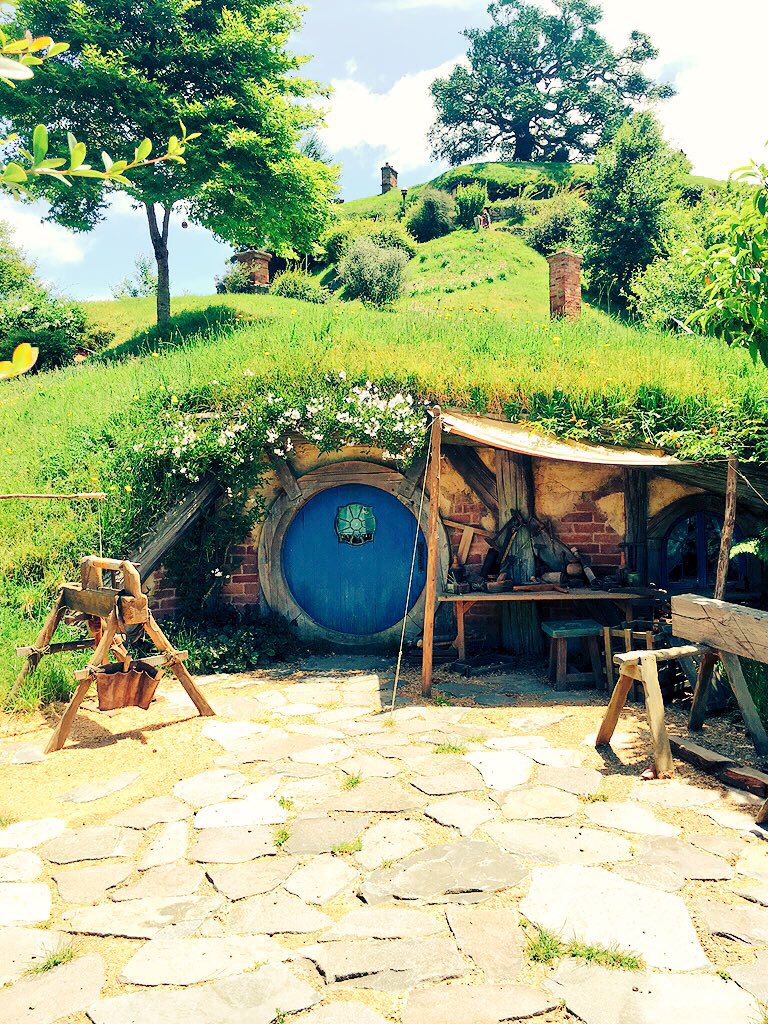 Fine! I'll admit it. I want ALL OF THEM!!!!!
And who can forget this Orland Bloom?!!!