Twilight in Enoshima
NatashaTheNomad
01/07/2018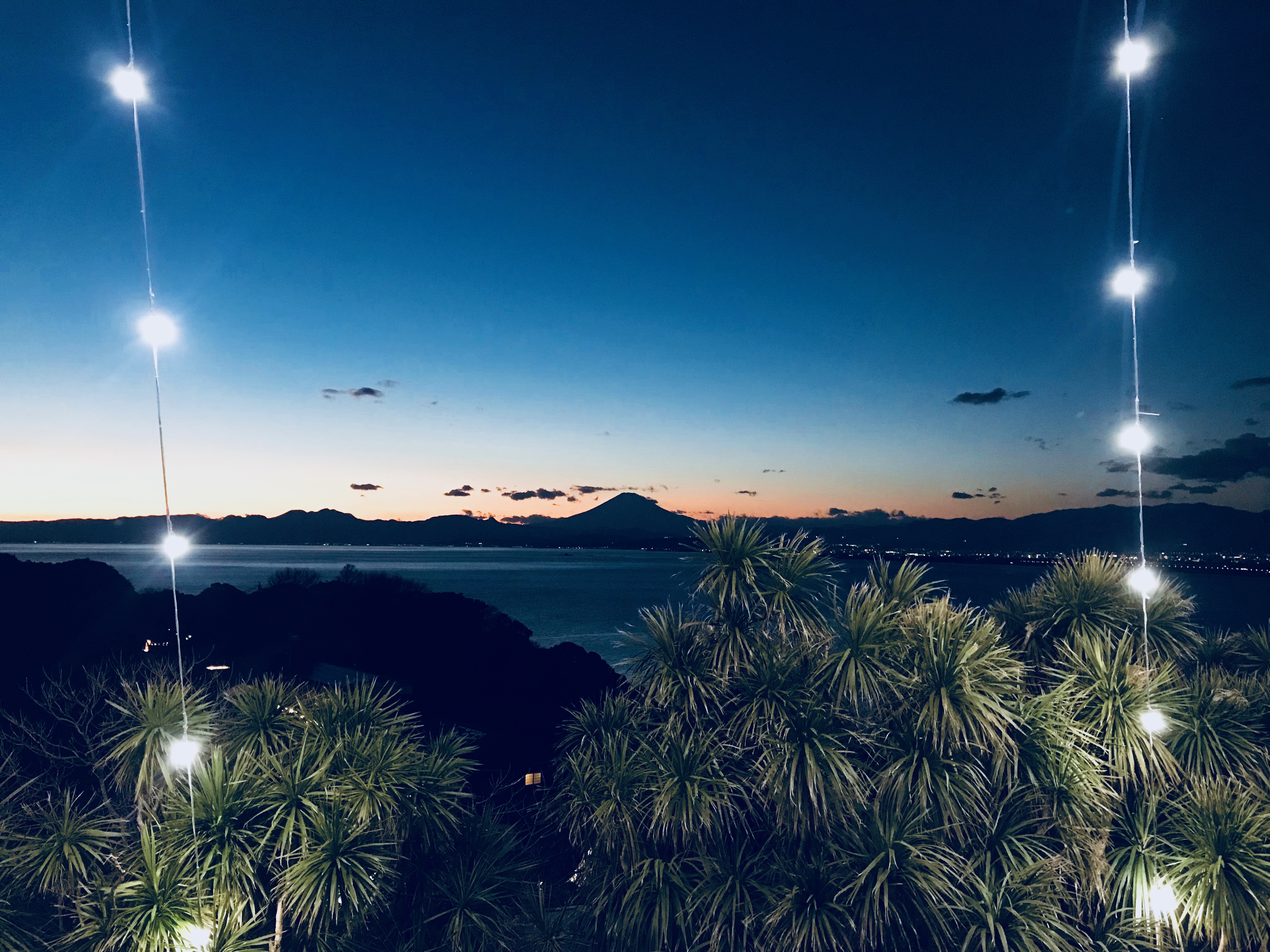 I stepped off the train into the sea breeze of Enoshima, and was immediately completely in love with the place! It felt like I was transformed into San Diego. There was a man in a surf-suit carrying a surf-board, confirming the laid-back feels I got from the place.
I was a little early to meet my friends, so I explored a little. There I could see the breathtaking Enoshima Island. I couldn't wait to explore more!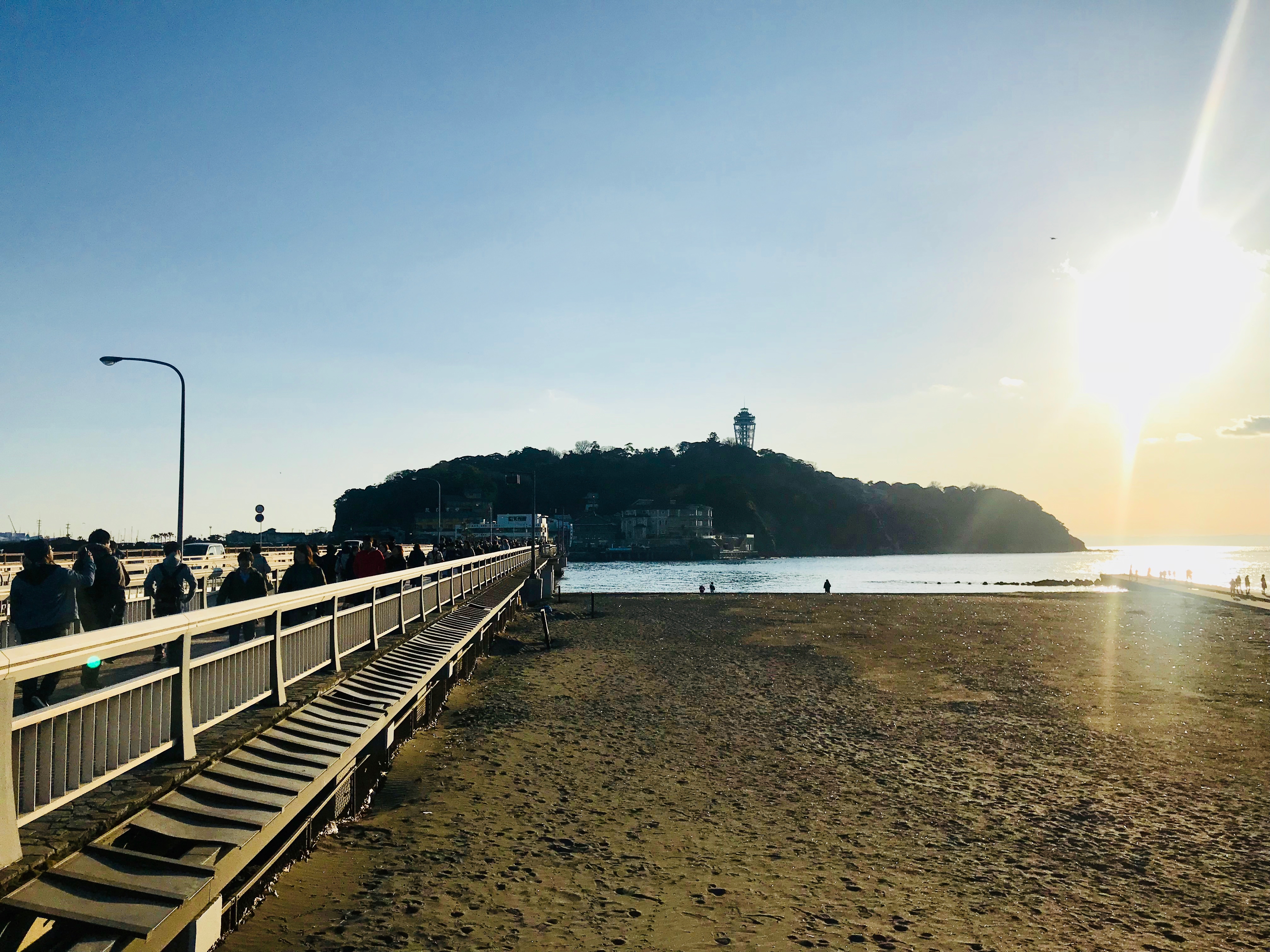 I met my friends Jun, Yuka, and cute baby Joe and presented my humble gift - Beard Papa's, "the world's best cream puffs" (OMG! You must try the special edition strawberry ones!!)! We shared these over tea, talking and waiting to head out into the sunset.
New Years in Japan is very special, my friends explained. They still haven't had a chance to go to the shrine to offer their prayers, so that was the plan for the evening.
The Sunset
We made our way over the bridge to Enoshima Island with a view of a gorgeous sunset: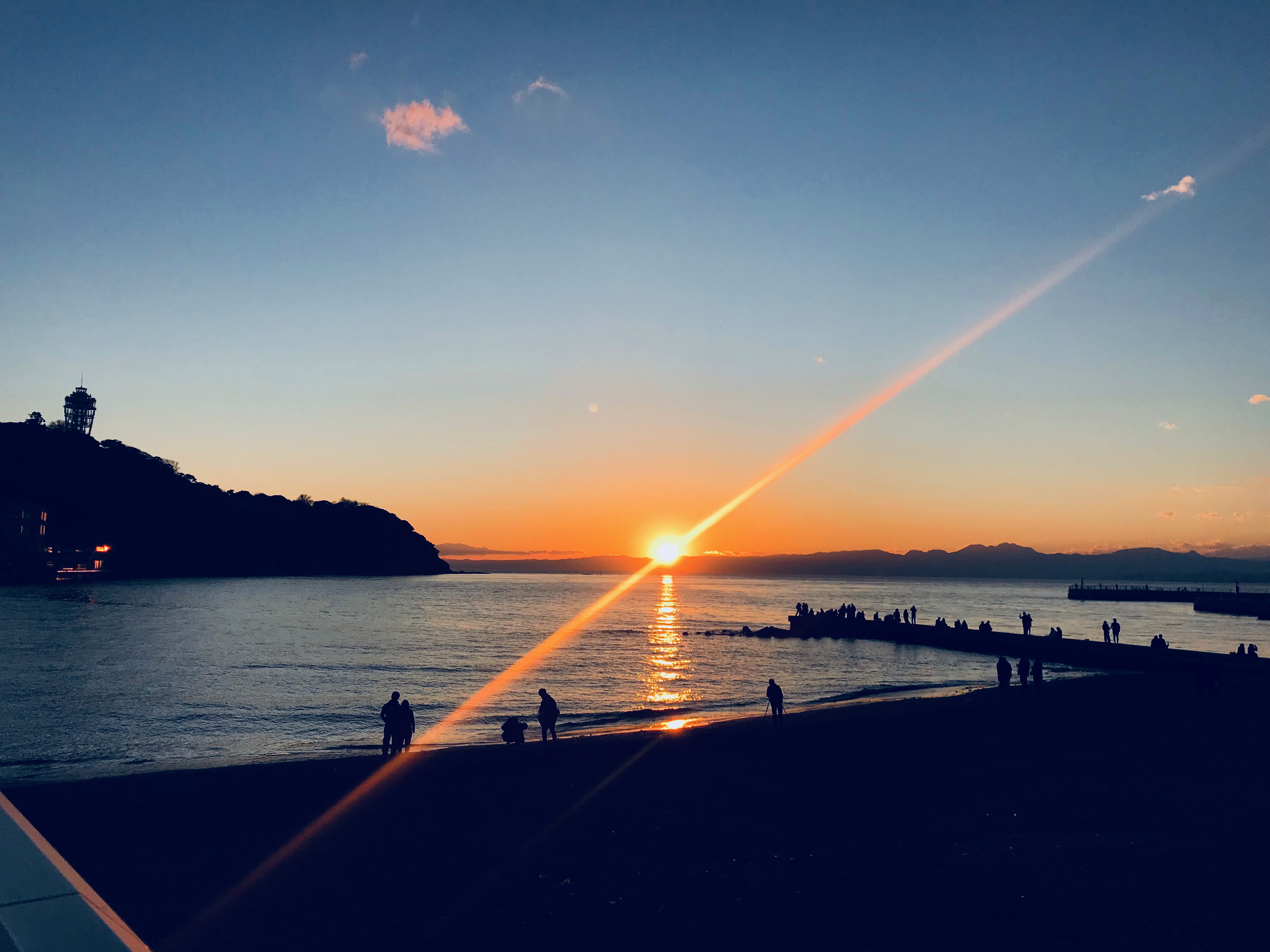 The view of Mount Fuji was incredible!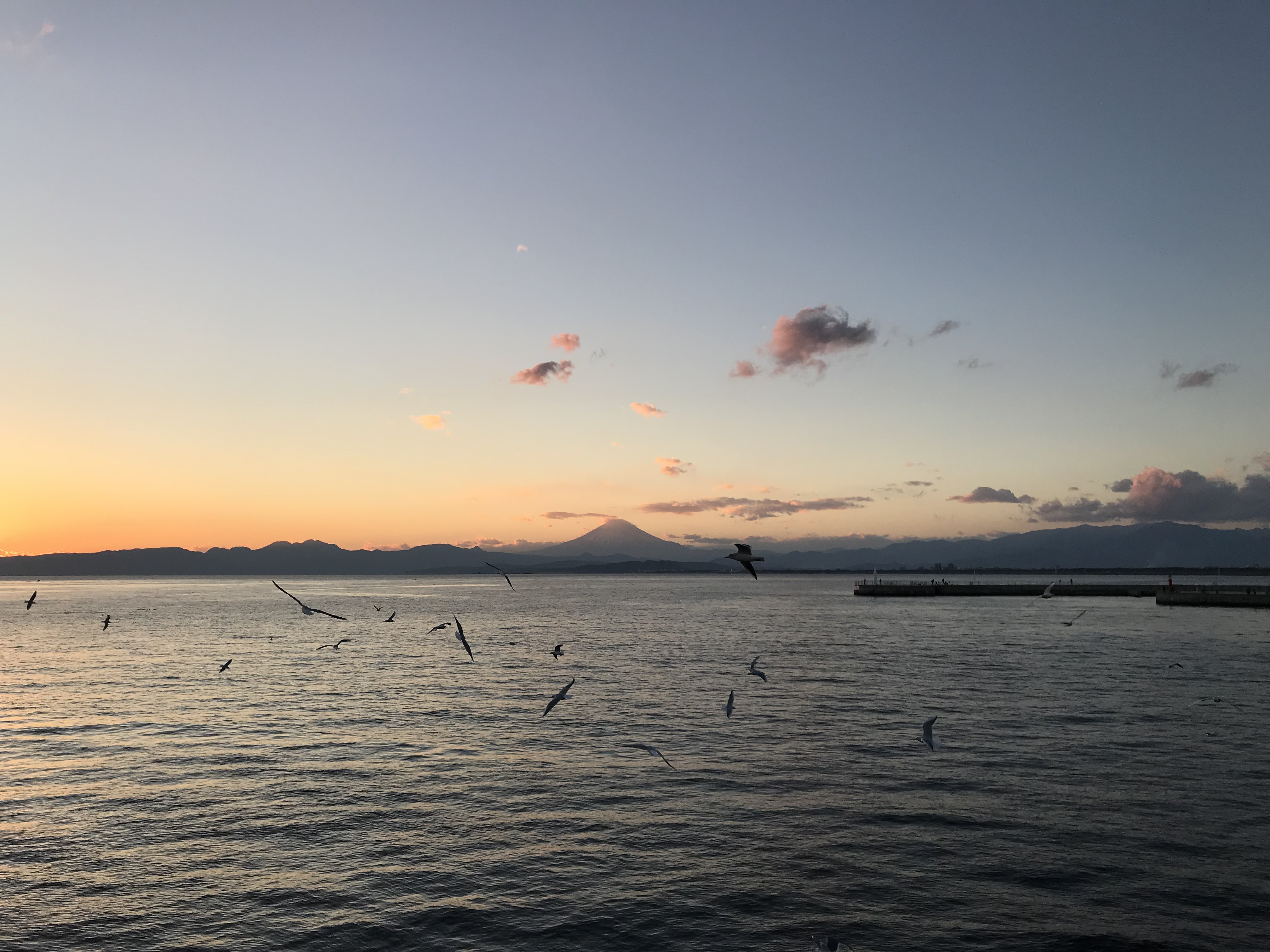 The Shrine
We walked up through a touristy street up to the steps of the incredible Enoshima Shrine.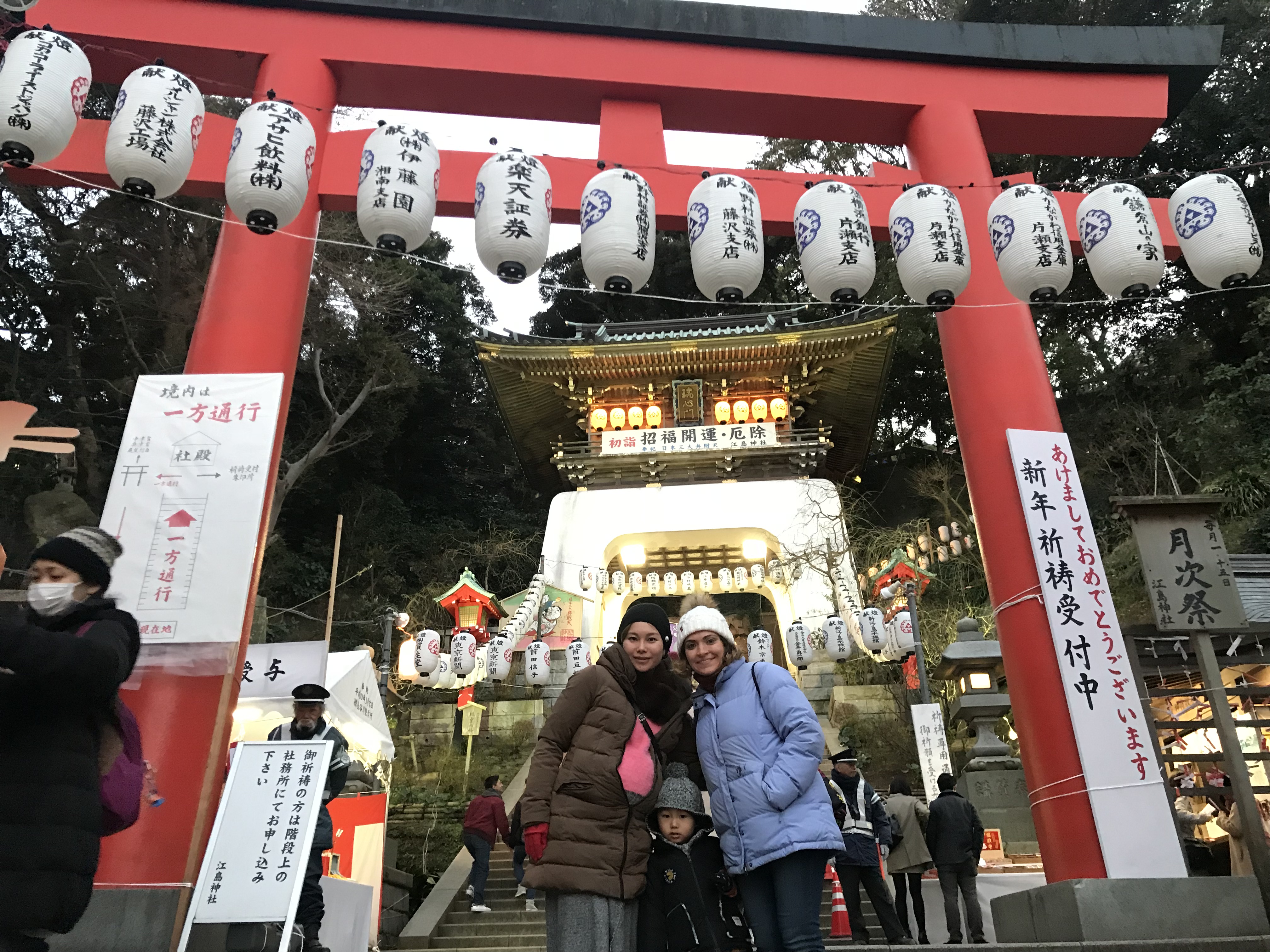 From there, we had to climb up a lot of stairs. Just as we were climbing, they turned on the magical lanterns!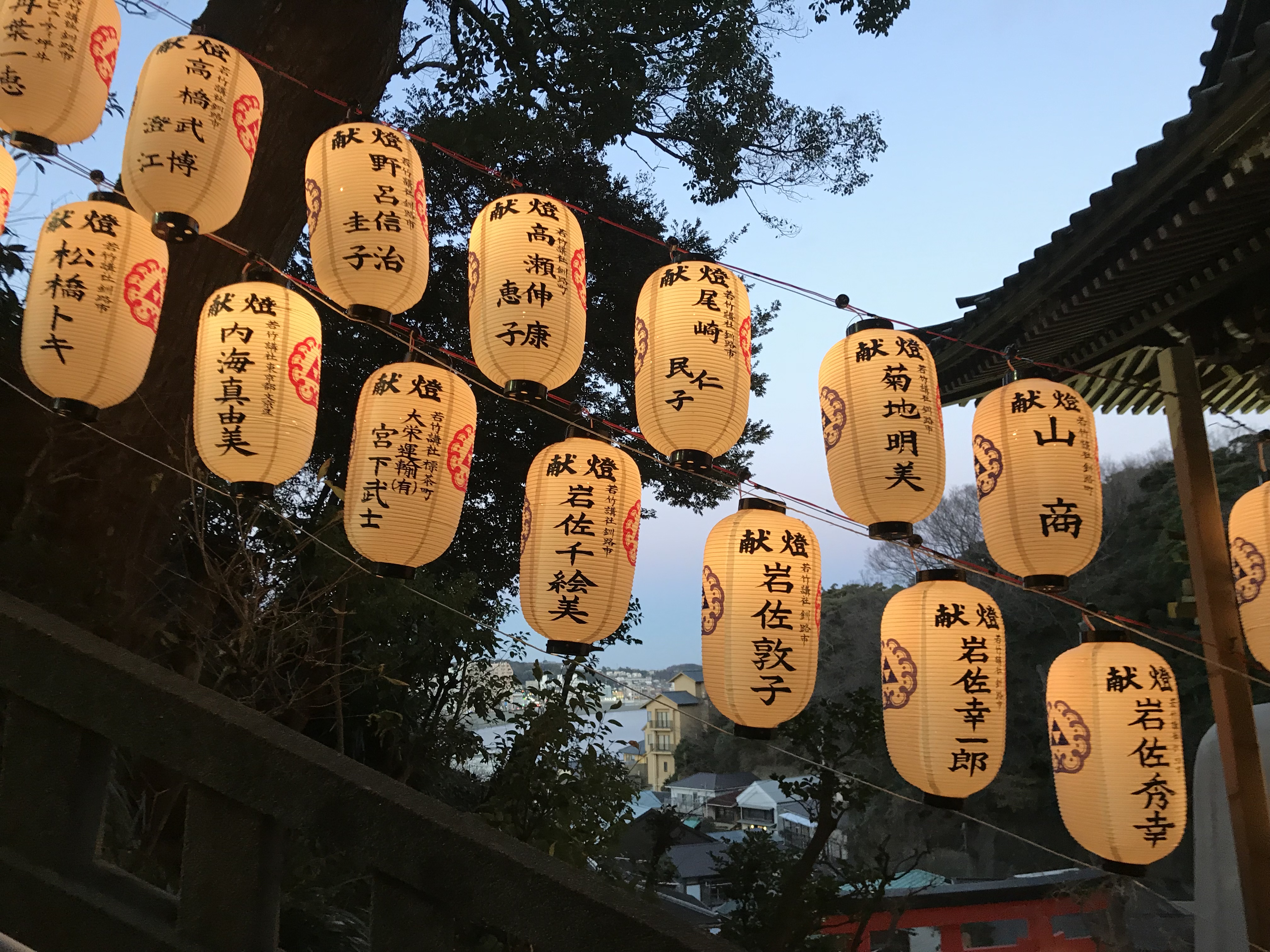 Up at the top, there was a long line to do the prayer. My friends said that on New Years day, the line goes all the way back.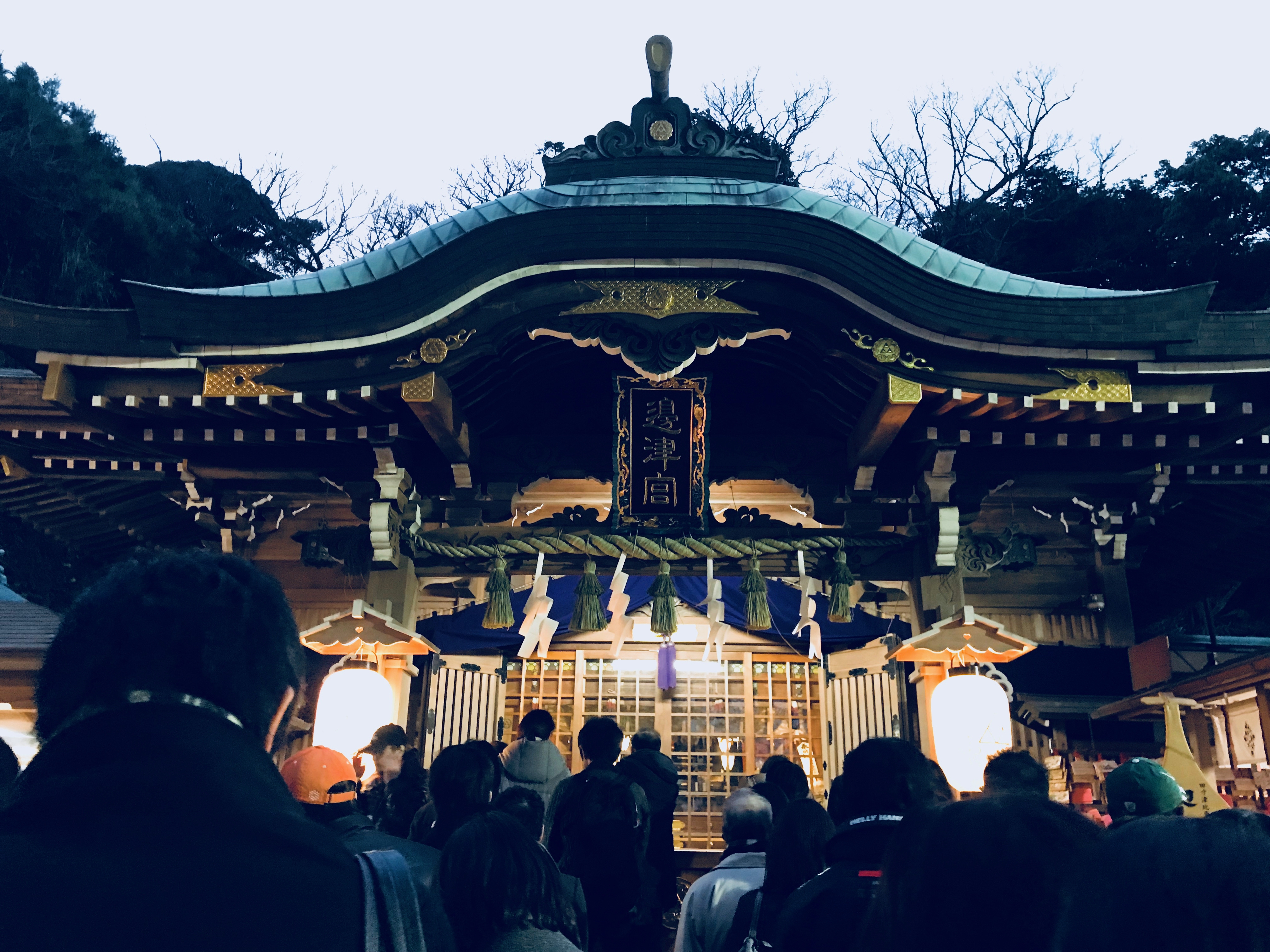 I threw in my coin donation, and stood in prayer within a moment of silence. We then walked over to get our fortunes. I'm currently searching for something, not sure what, so I was excited to get this special New Years fortune. Luckily, they had an English fortune: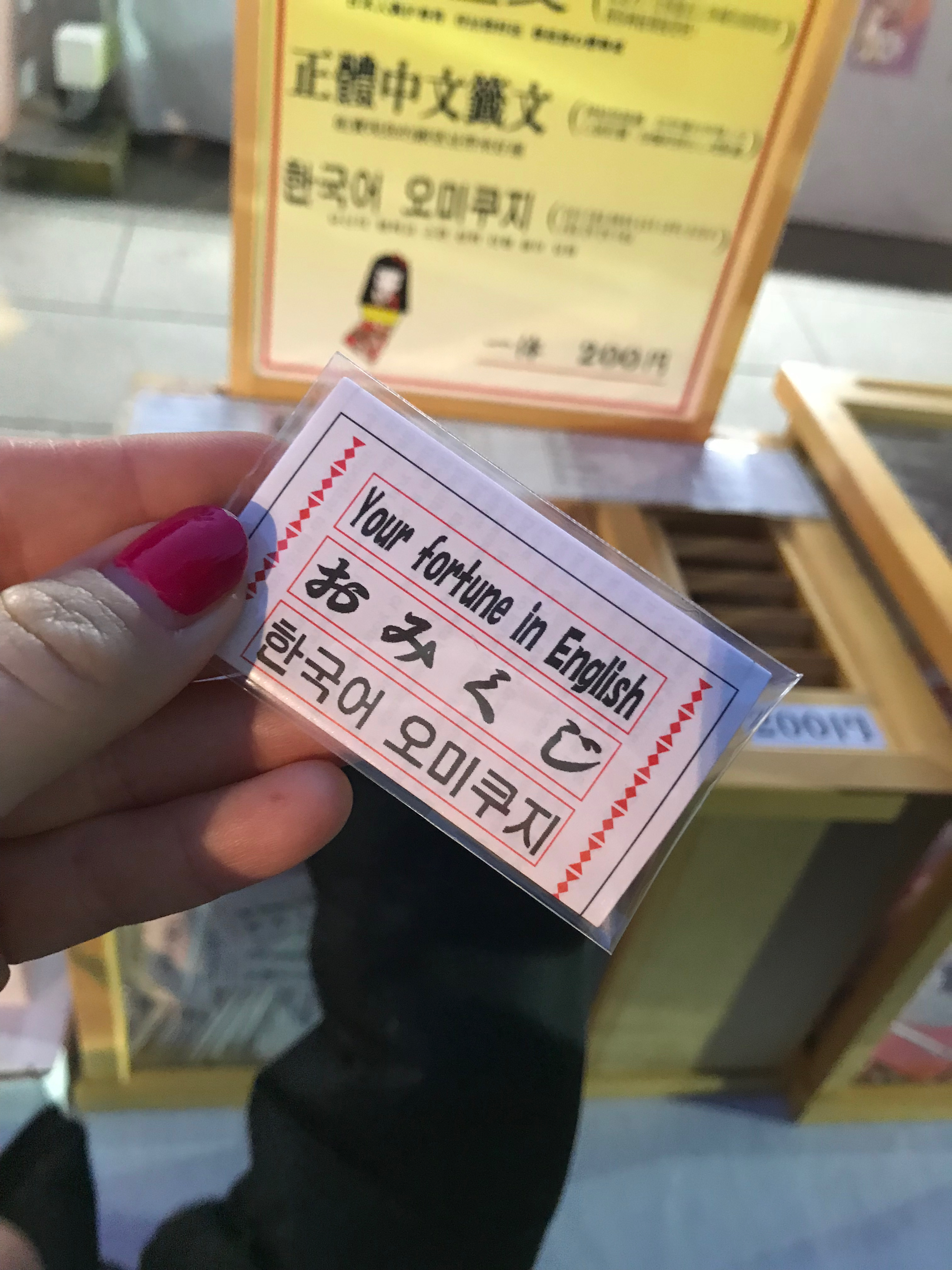 One note about Japanese fortunes - they can be good or bad! Later, the idea behind these fortunes became the American Chinese fortune cookie. But to adapt it for the American audience, they had to create only good or neutral fortune, since Americans can't handle bad fortunes… I highly recommend listening to the 99% Invisible episode about fortune cookies - completely fascinating!
Anyway, I opened up my fortune only to see what I was already feeling: Uncertain luck.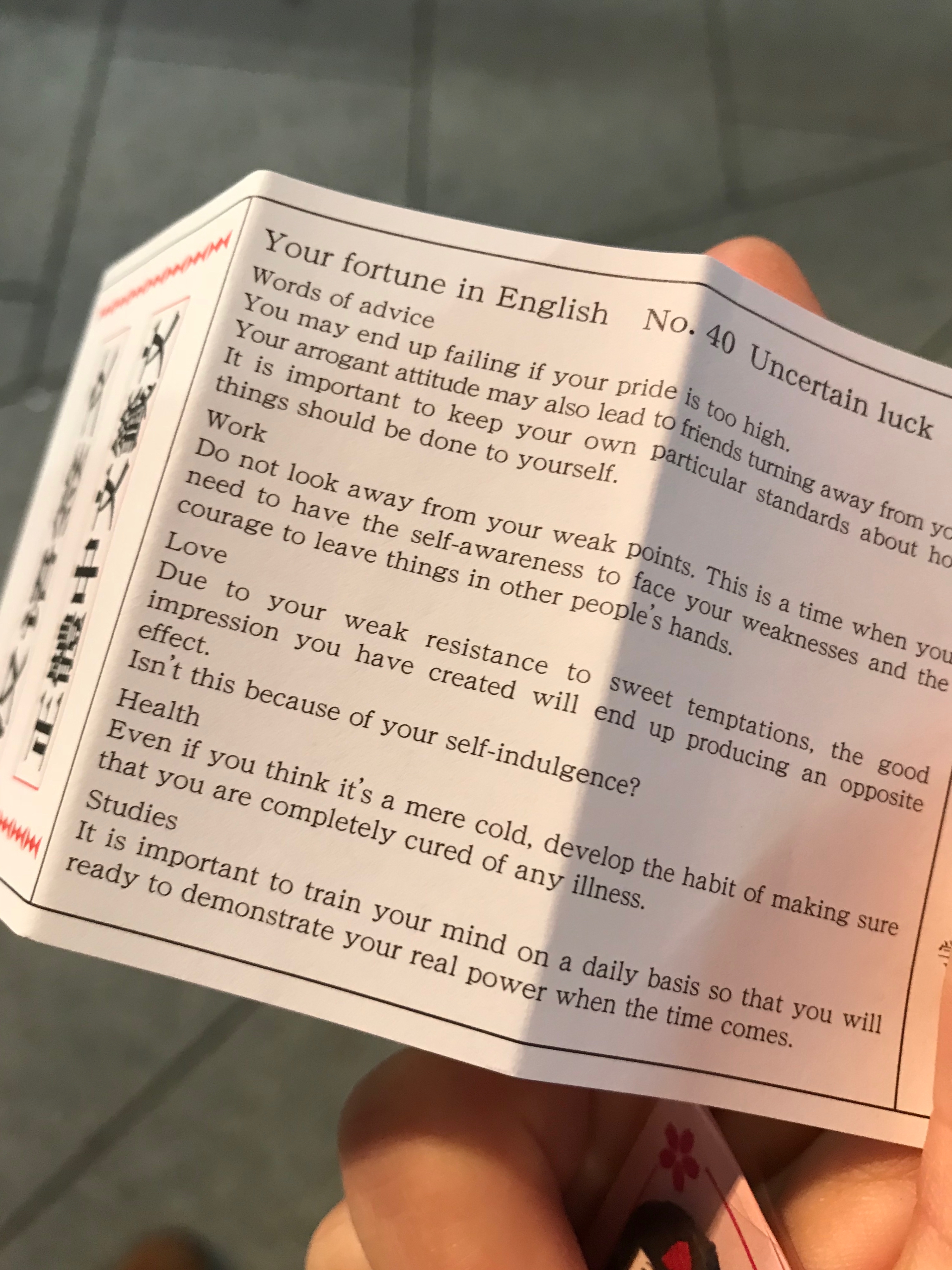 "Work: Do not look away from your weak points. This is a time when you need to have the self-awareness to face your weaknesses and the courage to leave thing in other people's hands."
"Love: Due to your weak resistance to sweet temptatins, the good impression you have created will end up producing an opposite effect. Isn't this becuase of your self-indulgence?"
Deep things to think about from a fortune!
If you get a bad fortune, you can leave it at the temple like this: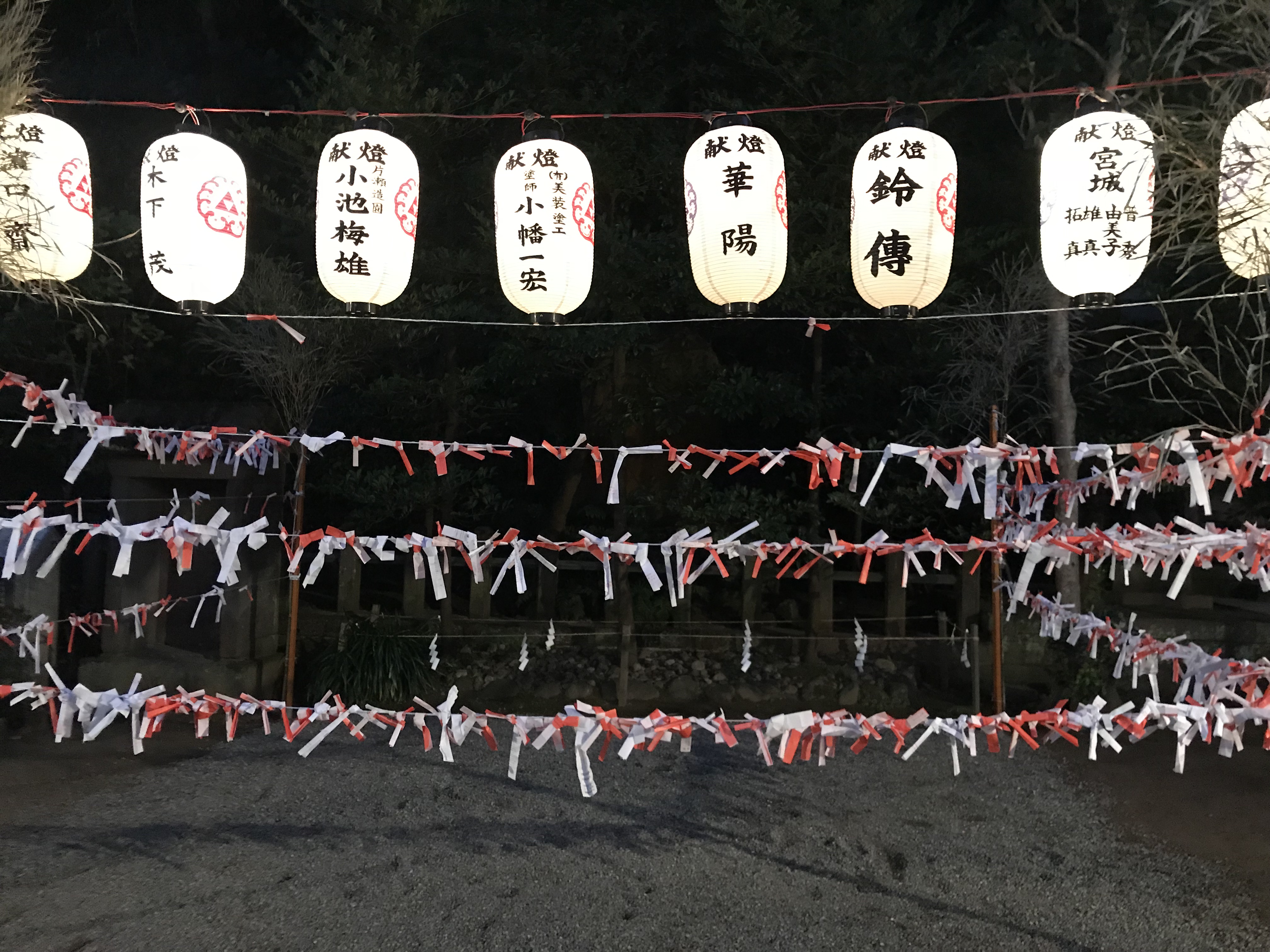 My friend also got a neutral fortune and decided to leave it. I decided to keep mine for advice.
To my surprise, the fortune also came with a Japanese doll amulet, there to bring me happiness and grant my wishes if I take good care of it…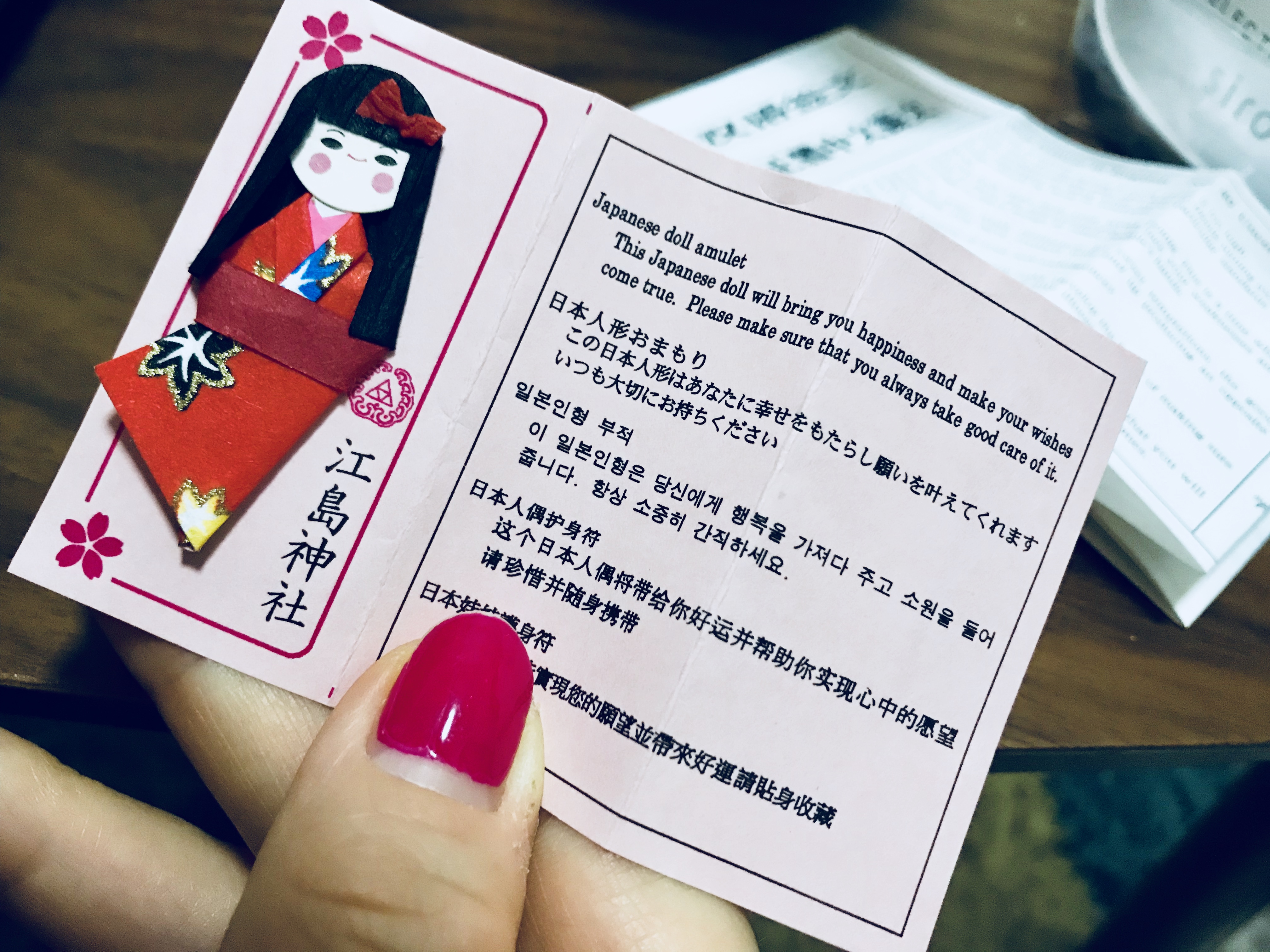 Illumination
We climbed up more steps through the wonderland of winter illumination - these are super popular in Japan during the holiday season.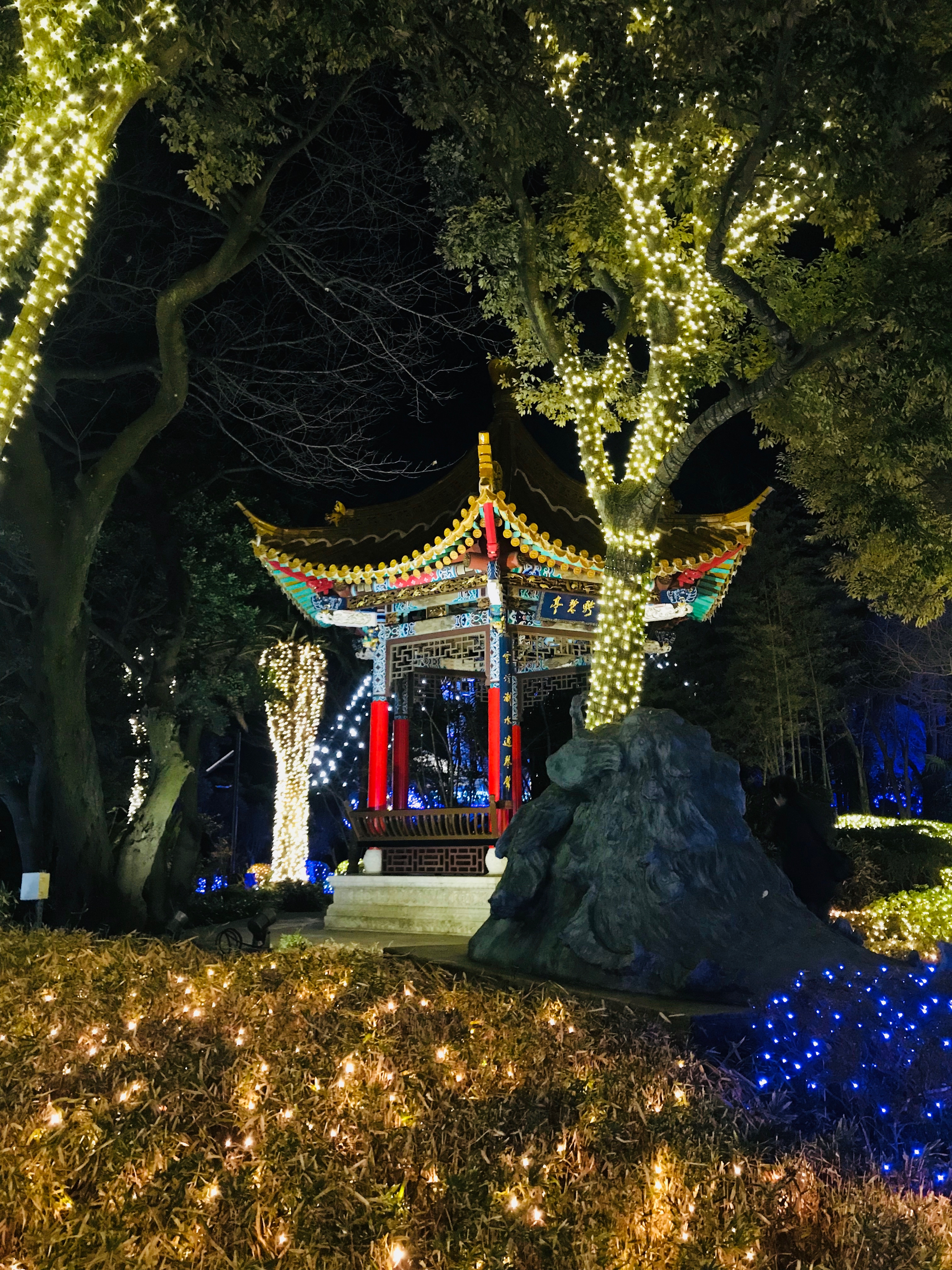 It felt like being in a fairy wonderland!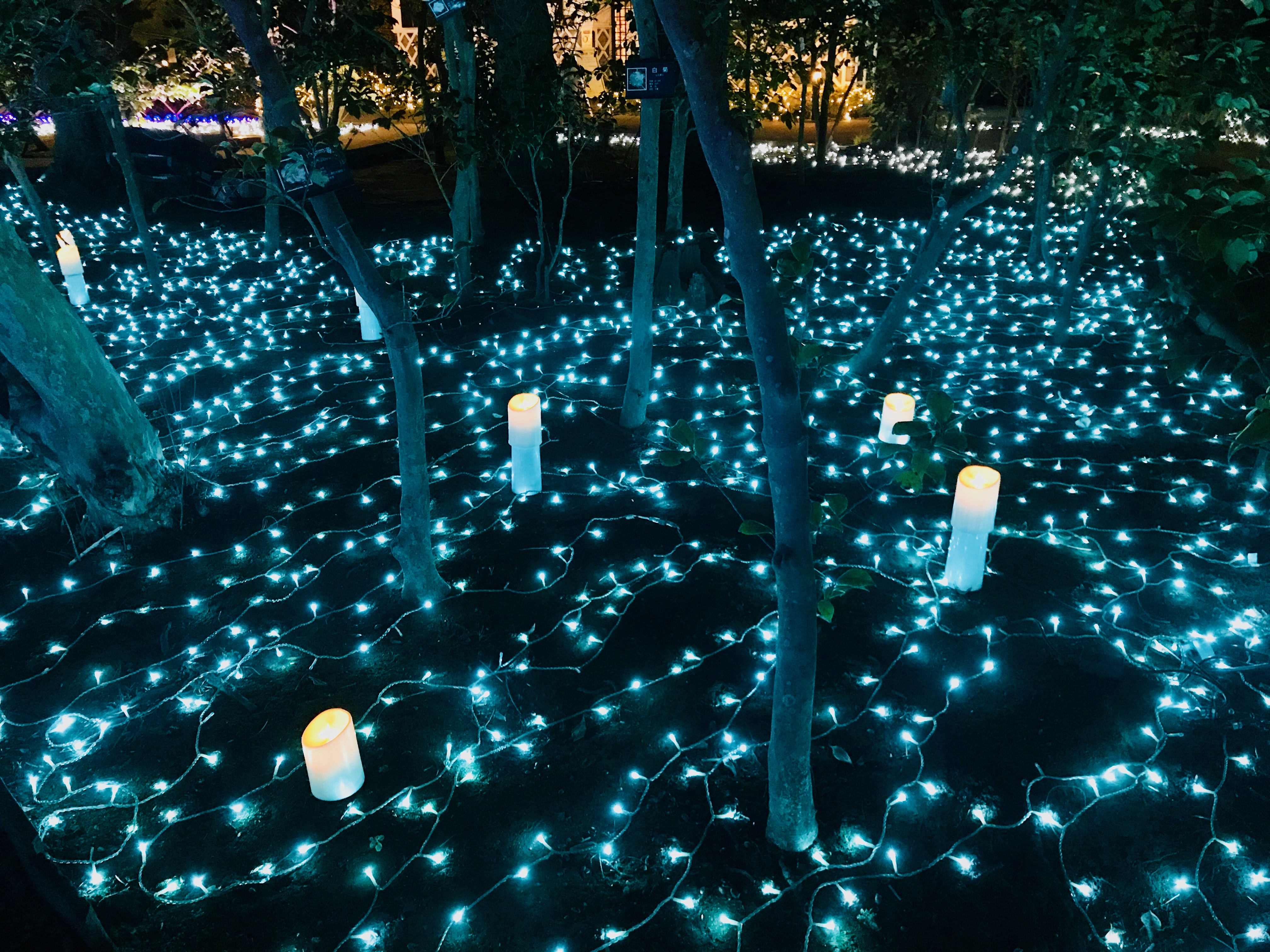 Through the Samuel Cocking Garden, we headed up to the Enoshima Sea Candle, the illuminated lighthouse!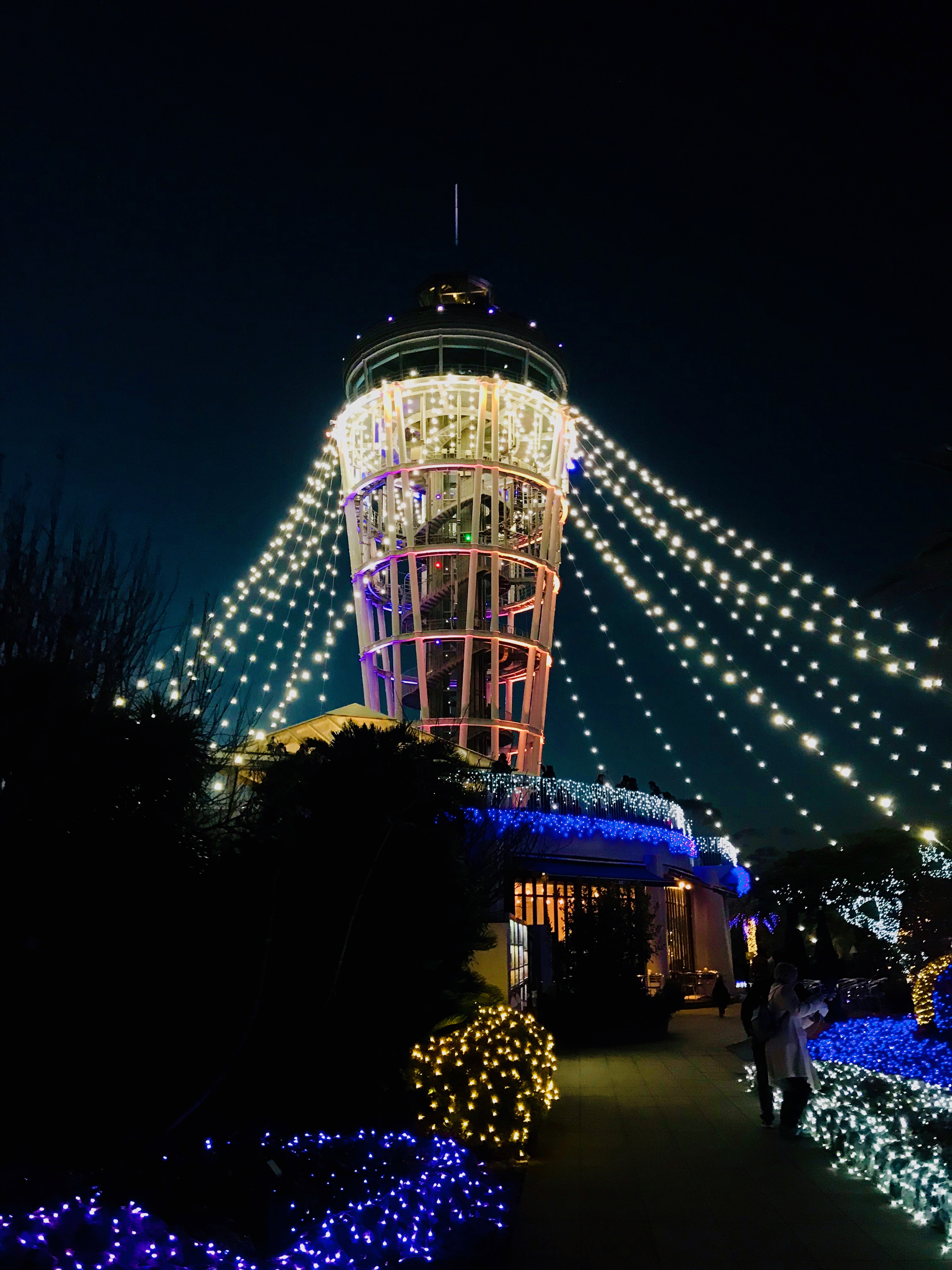 From there, we caught an amazing glimpse of Mt. Fuji at twilight: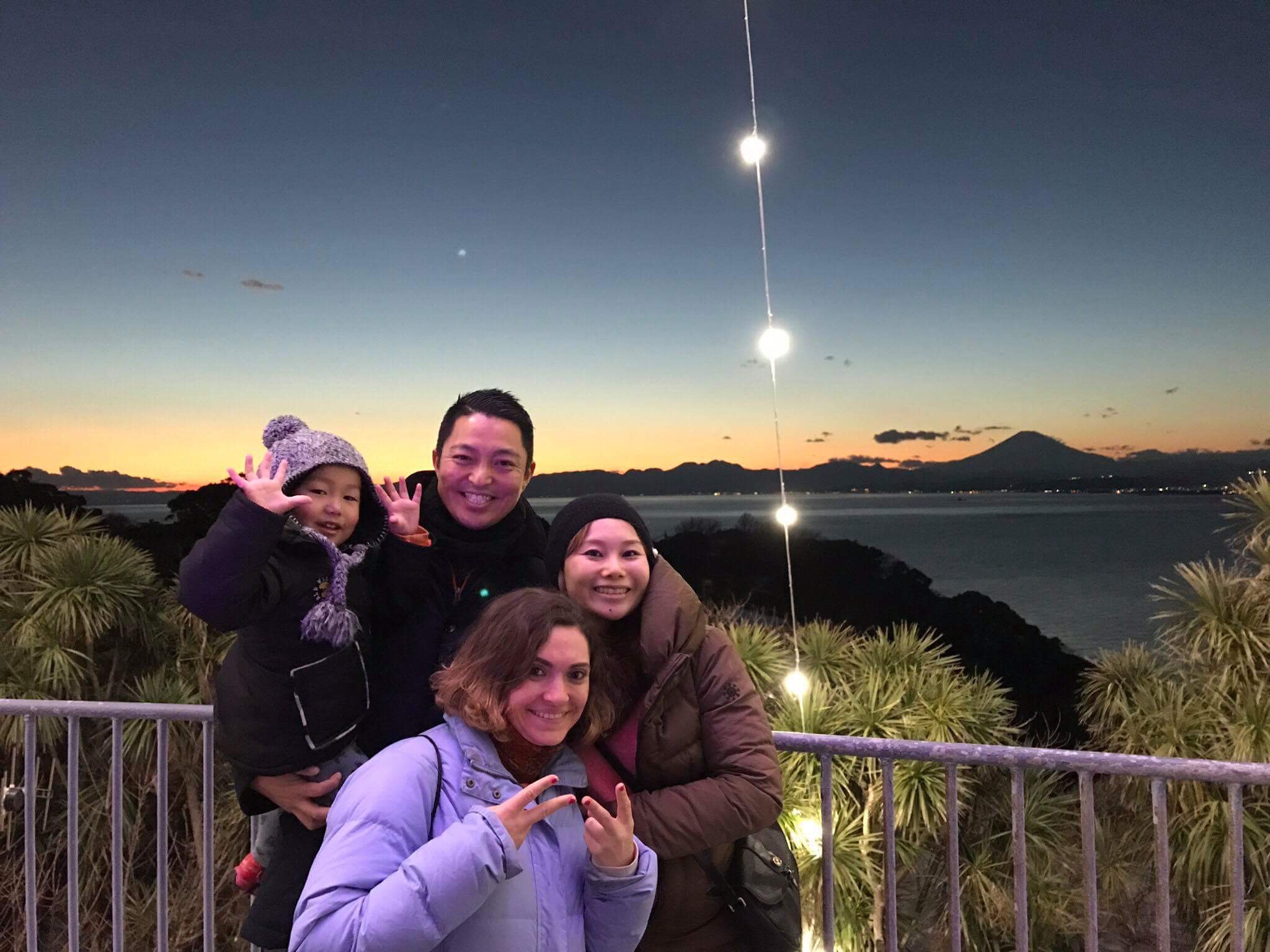 We took the elevator up all the way to the top, looking at landmarks as far out as Tokyo in the distance.
Back at the bottom, we continued to explore the never-ending magic of the illumination - like this tunnel with chandeliers!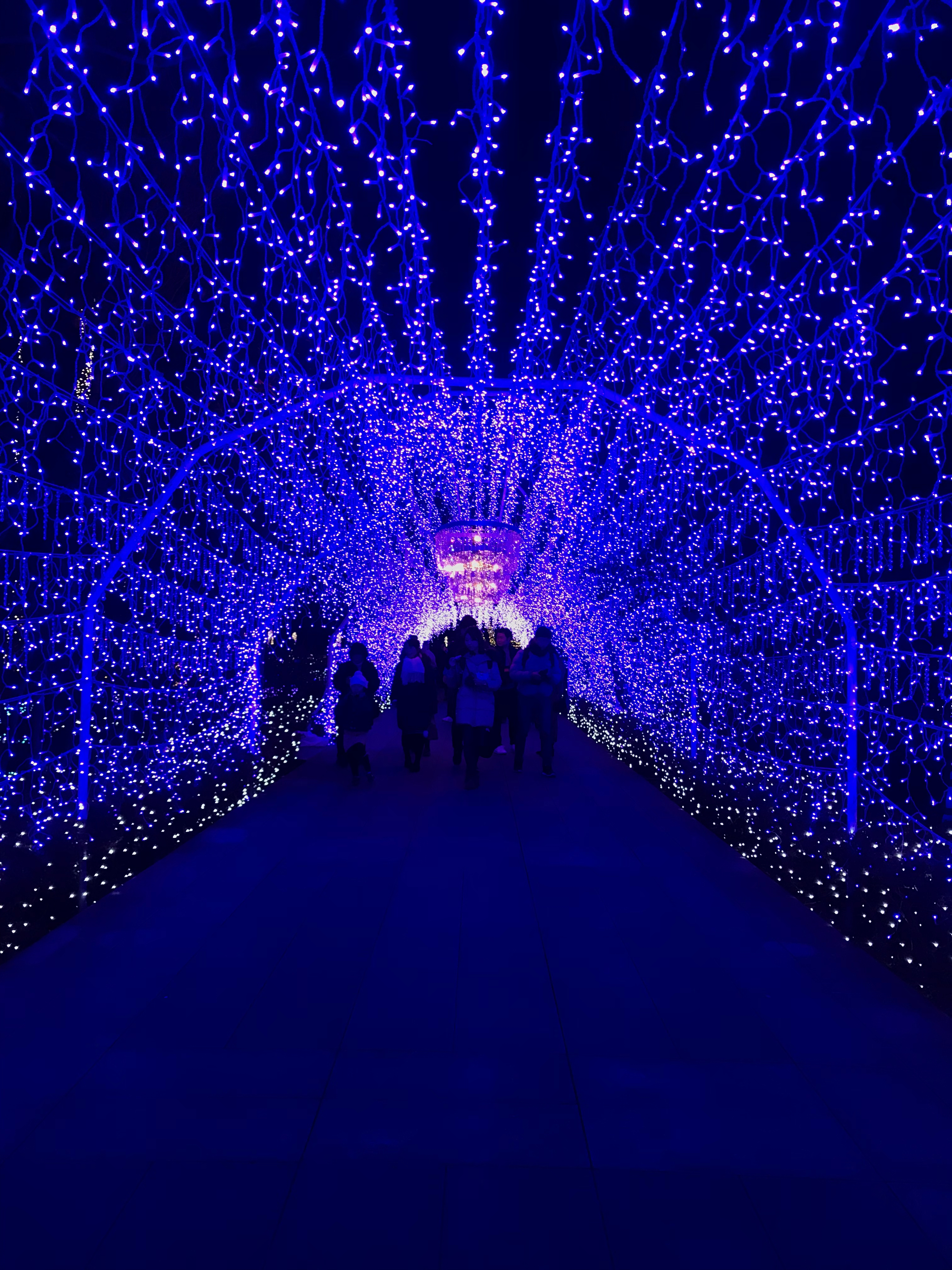 Oh, and they had 2,000 REAL tulips from Amsterdam there as well… in January!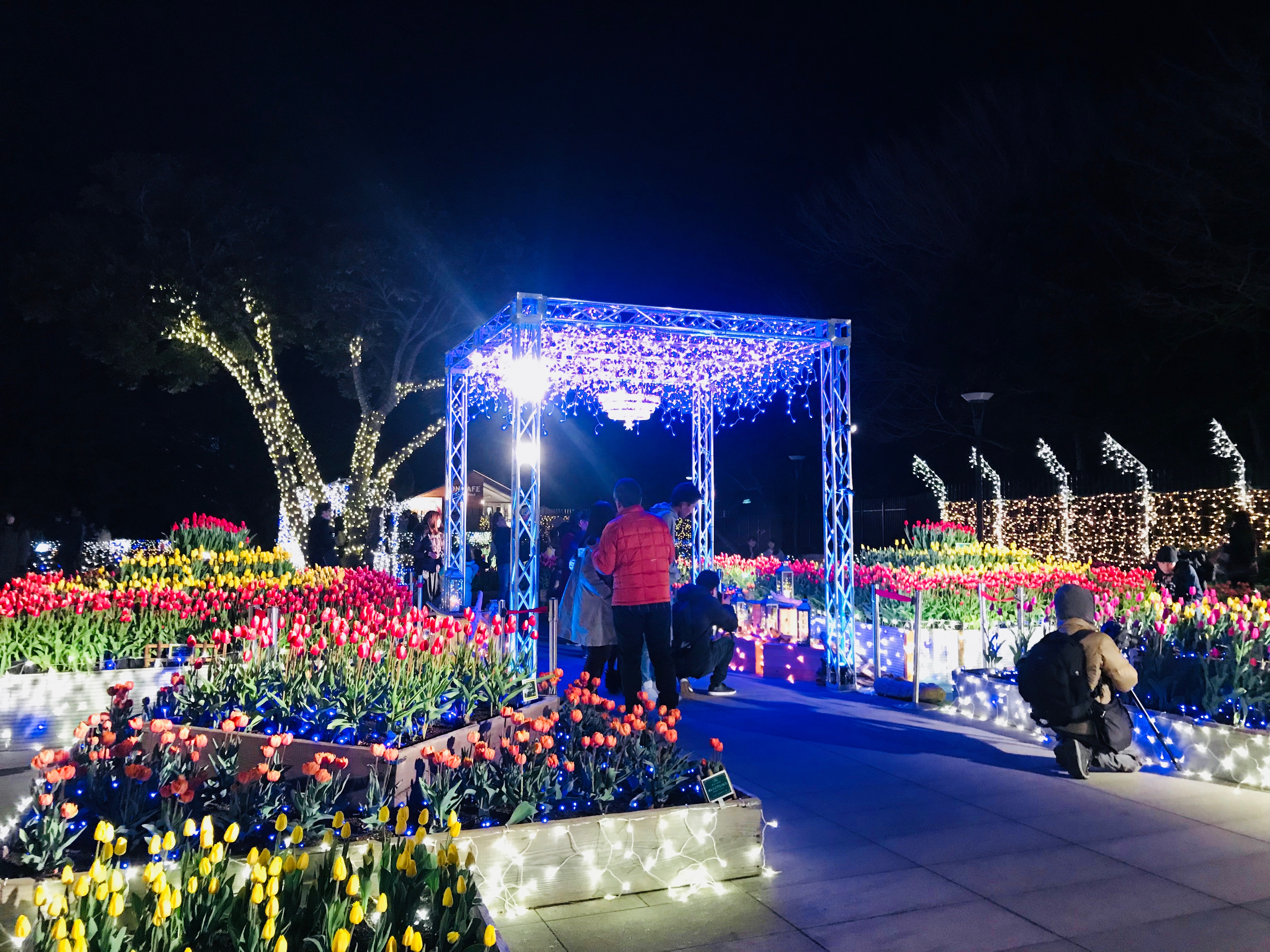 What a magical night!
Octopus Cracker
On the way back, my friend pointed out a special food item of Enoshima - an octopus cracker! Earlier, there was a HUGE line at this place, so I HAD to try it! I ordered one octopus cracker from the vending machine and got this amazing sign in return: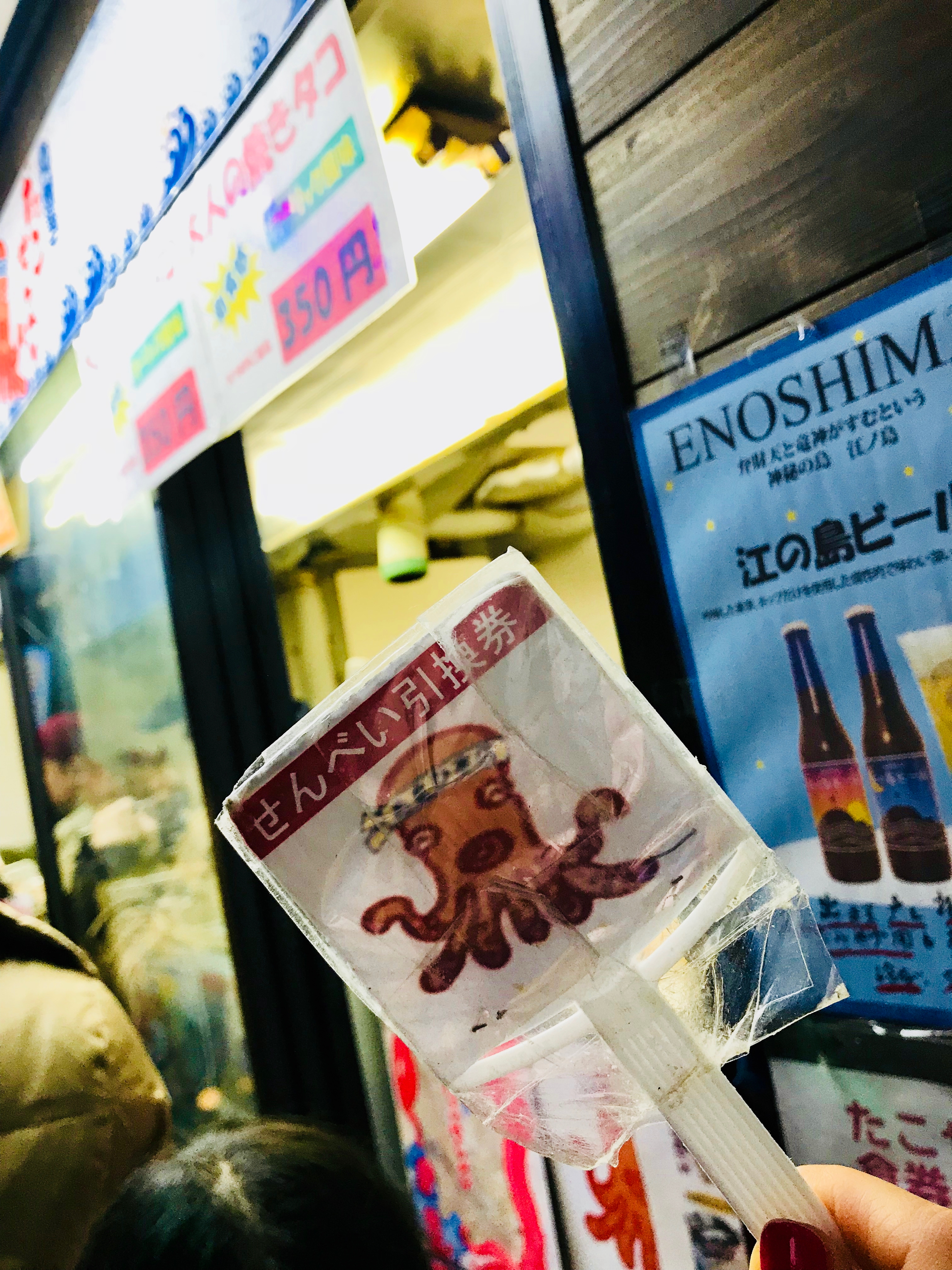 I watched, as they put a REAL octopus covered in flour into their pressing machine: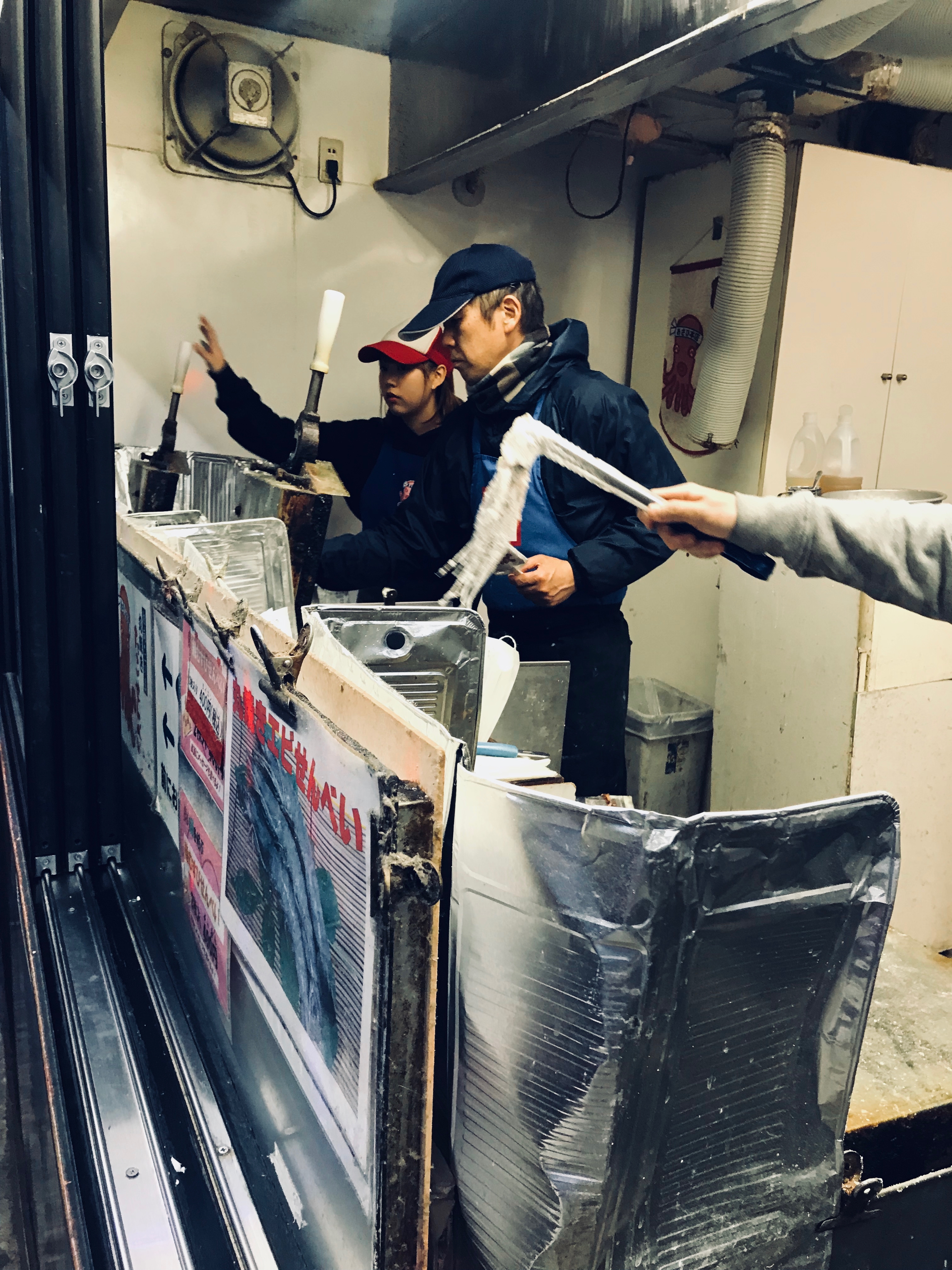 Somehow, the whole thing came out as this amazing colorful octopus cracker!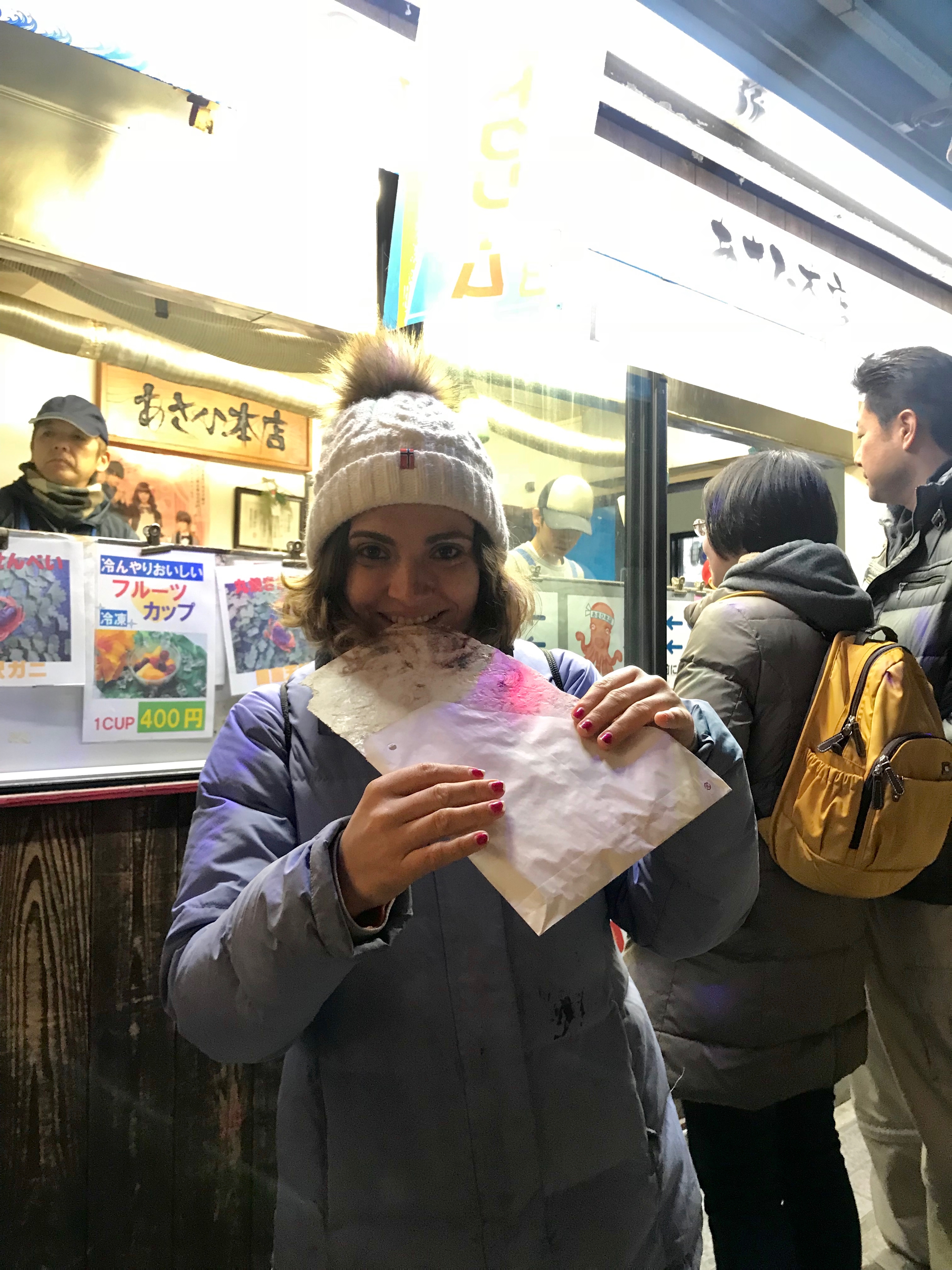 It was delicious!!!! Sooooo good!!! I kept being amazed as I devoured the entire thing. I already have plans to go back for more…
Home-cooked Dinner
Being invited to a home-cooked dinner is one of the most special experiences for a nomad. I don't get these much! So when my friends invited me to their home for dinner after an already wonderful night together, I was very touched.
My friend explained that traditional Japanese New Year includes eating special meals each day. While the dishes are usually elaborate, since it was the 7th day, the traditional dish was very simple rice with 7 herbs - Nanakusa Gayu: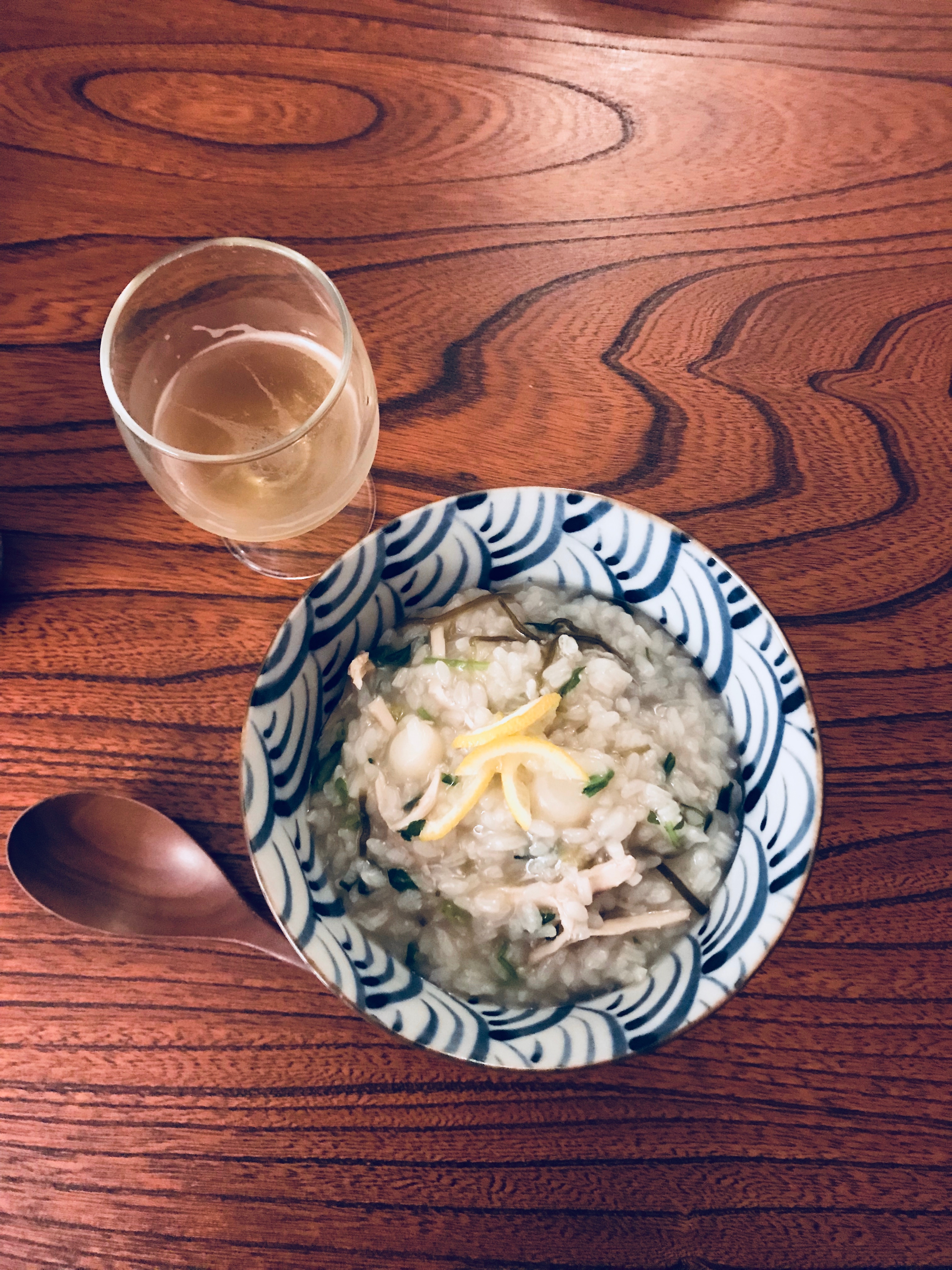 "January 7th (Jinjitu 人日) is one of the 5 seasonal festivals (節句). The rice porridge is believed to protect from evil and helps prevent illnesses and diseases."
The simpleness of it made it pure perfection. I asked for seconds :)
Accompanying this dish was incredible Hokaido beef and potato + cheese balls. Simply amazing!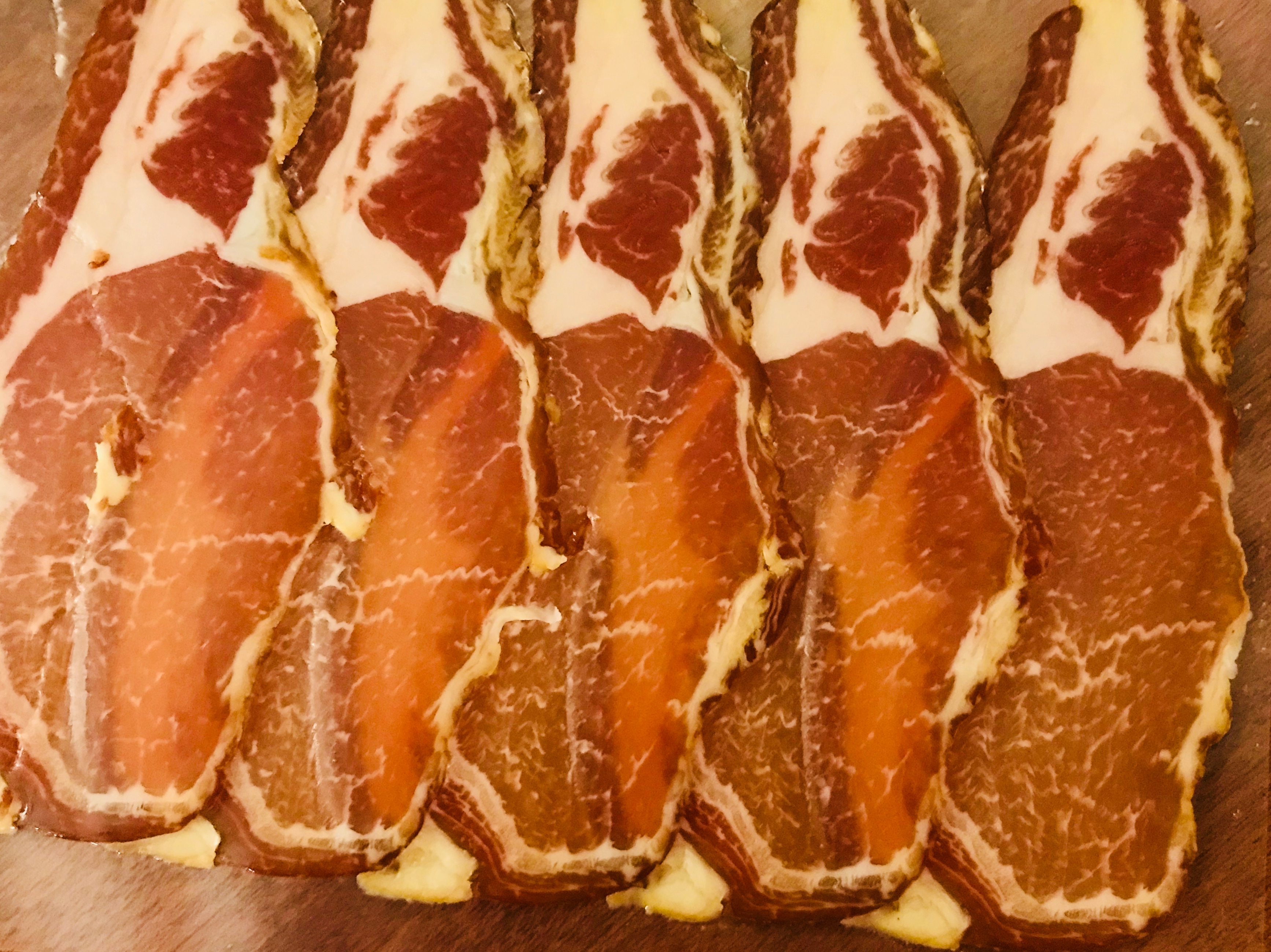 We finished off the delicious dinner with a simple caramel almond biscuit, soba tea, and amazing conversation: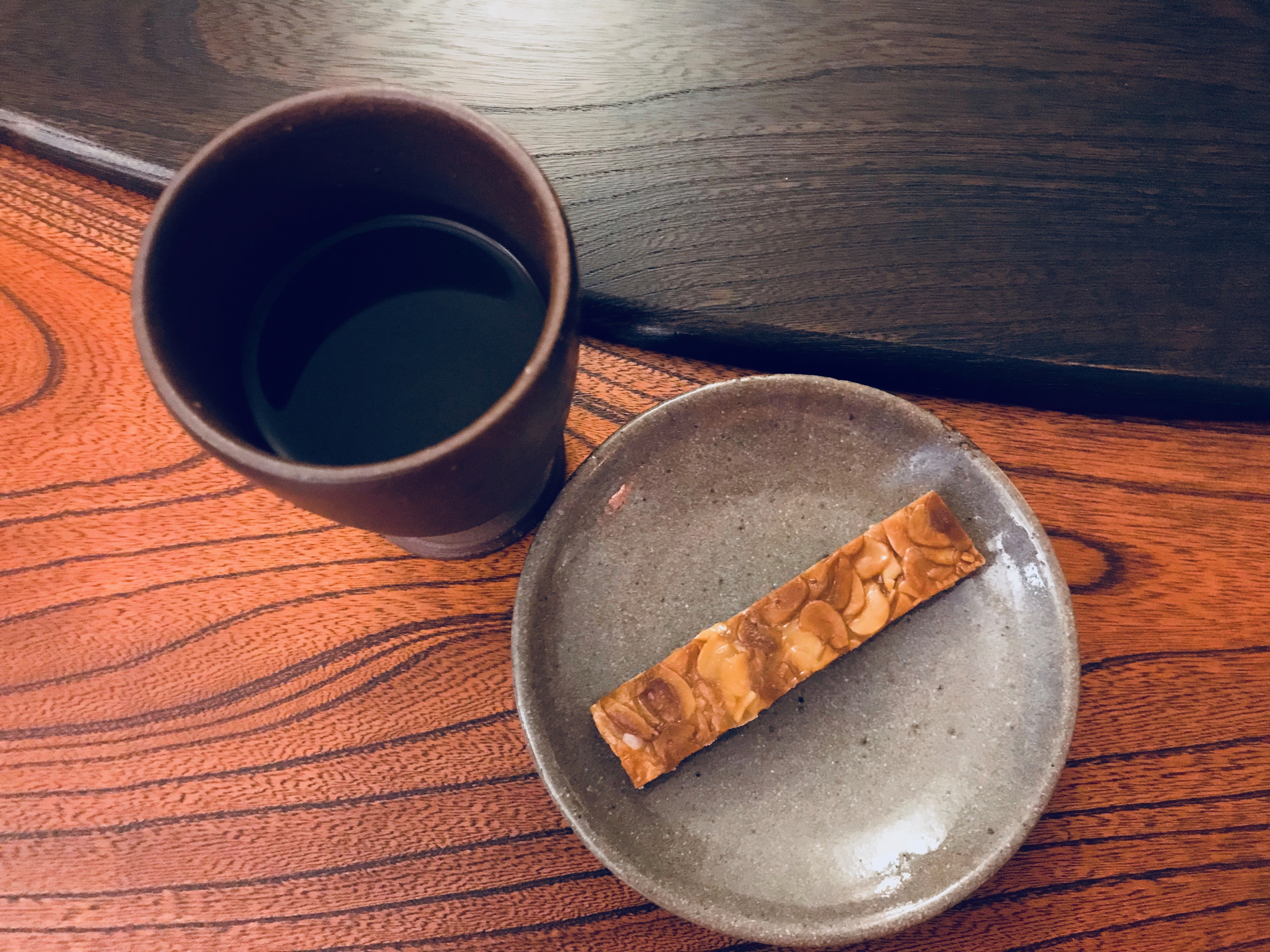 I left Enoshima as one happy nomad!