Trek to Australian Camp, Nepal 🇳🇵
NatashaTheNomad
11/10/2020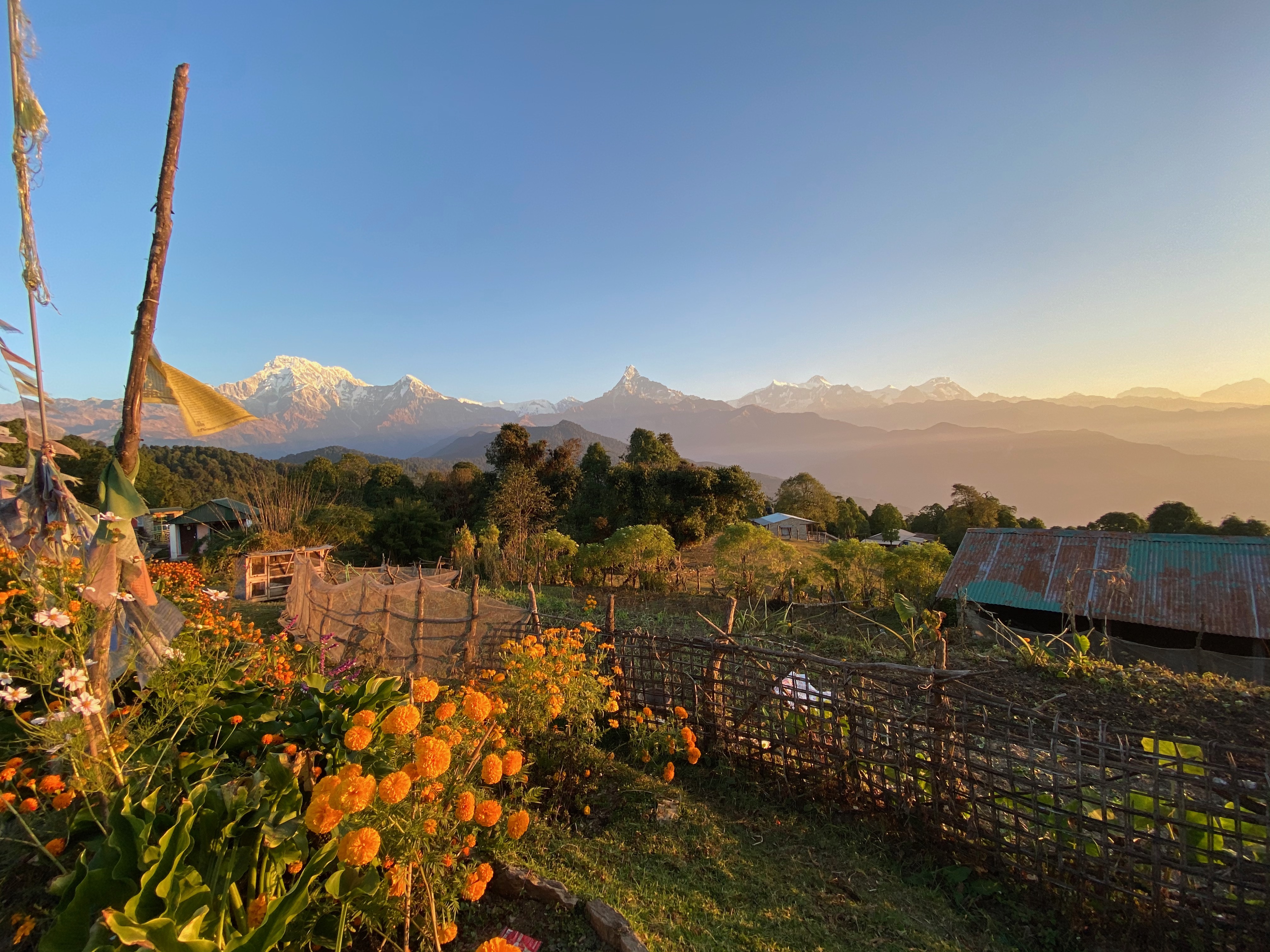 As many people in this pandemic, I'm stuck in the gap. I cannot accomplish my dreams and goals due to the restrictions placed by the pandemic, so I'm just roaming around aimless. Last week, I finally thought I'd be able to reach my goal, but unfortunately, my plans were denied again. So what to do but to keep trekking?
I didn't have a long stretch of time to do a long trek due to work, so I decided to go to Australian camp with a guide. This can be accomplished in just one day, but I extended the trip to 3 days, 2 nights at the suggestion of Nepal Mountain Club - they were able to arrange an interesting alternative trek for me working around the pandemic situation at a good price.
I left my luggage in my hotel, and carried my own backpack this time 💪 Let's go!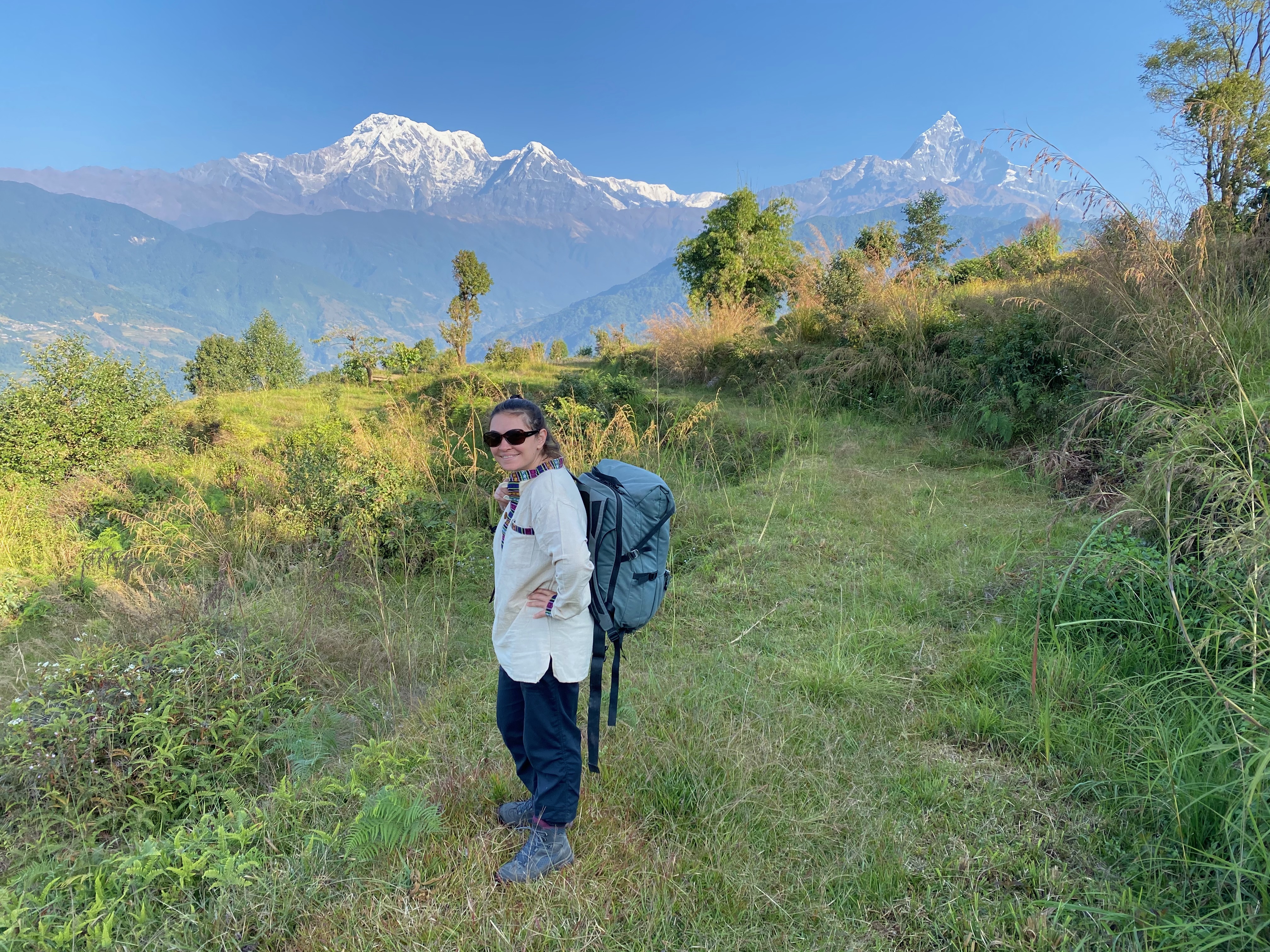 Village Life
One of the coolest things about hiking in Nepal is that you get to go through villages and see what life is like there.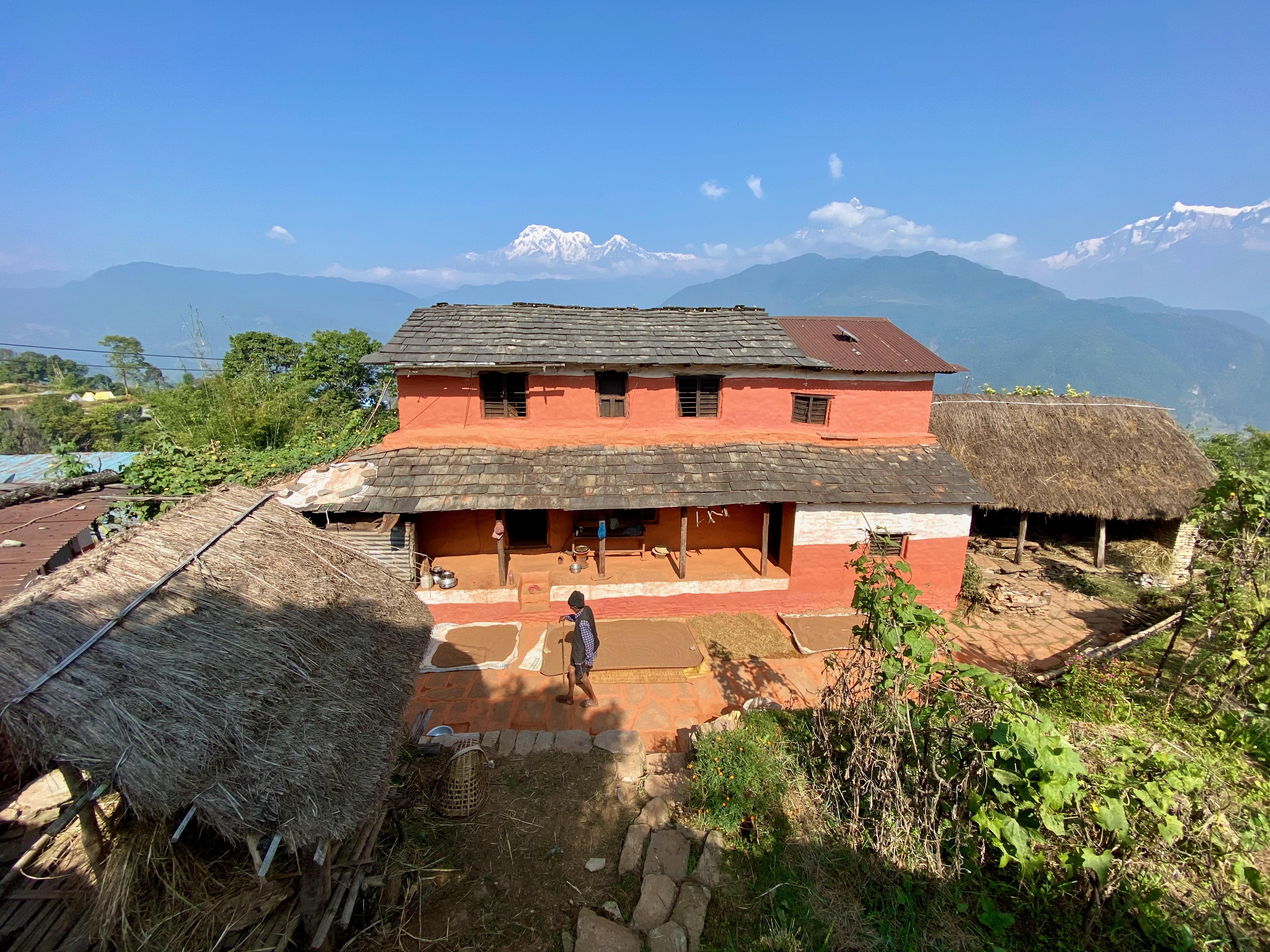 Many villagers were harvesting Millet and drying it out on the sun. This is what millet looks like on the mountain side: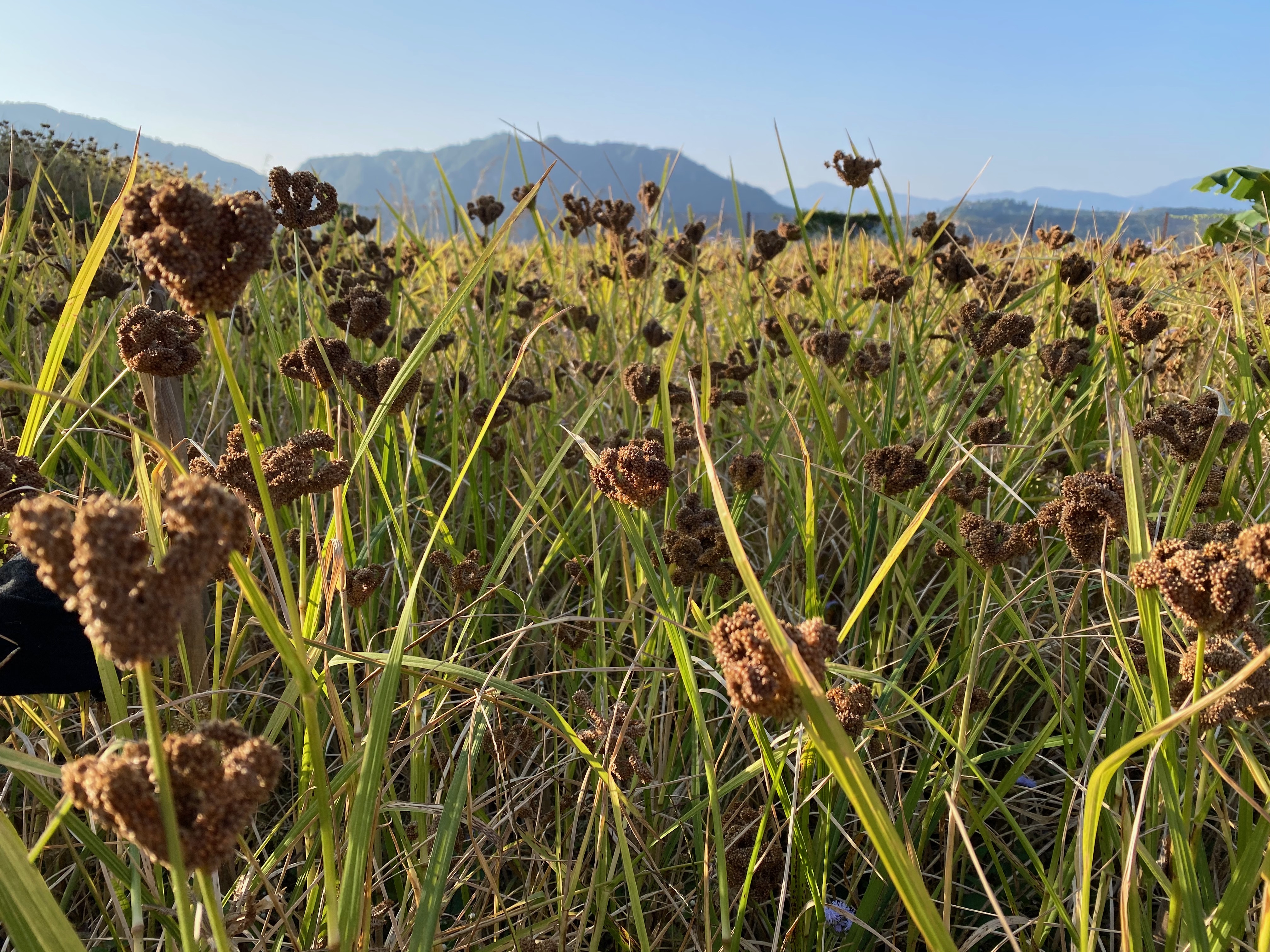 If you look closer, you can see the grains: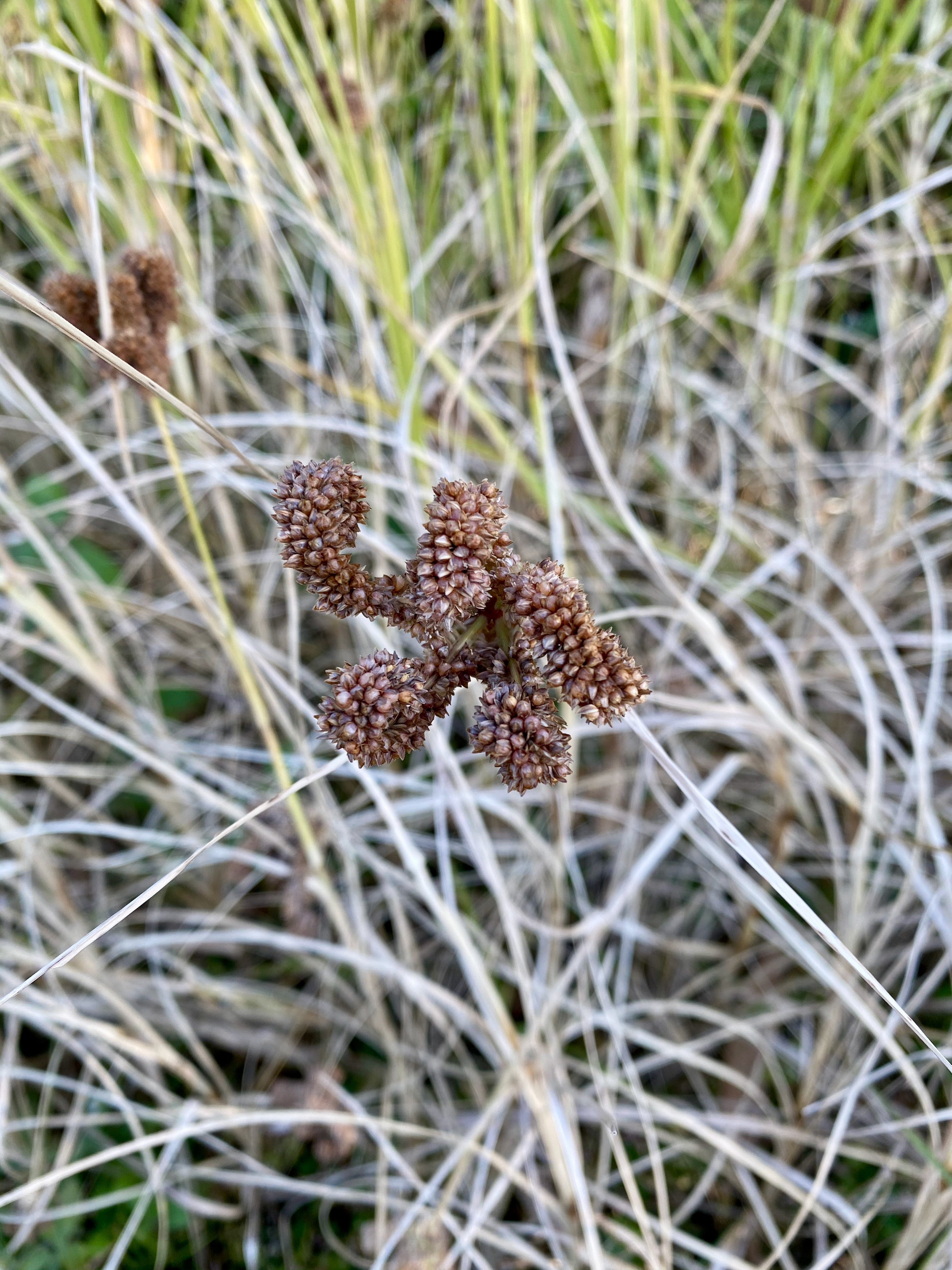 After gathering it, the villagers put it out in the sun to dry: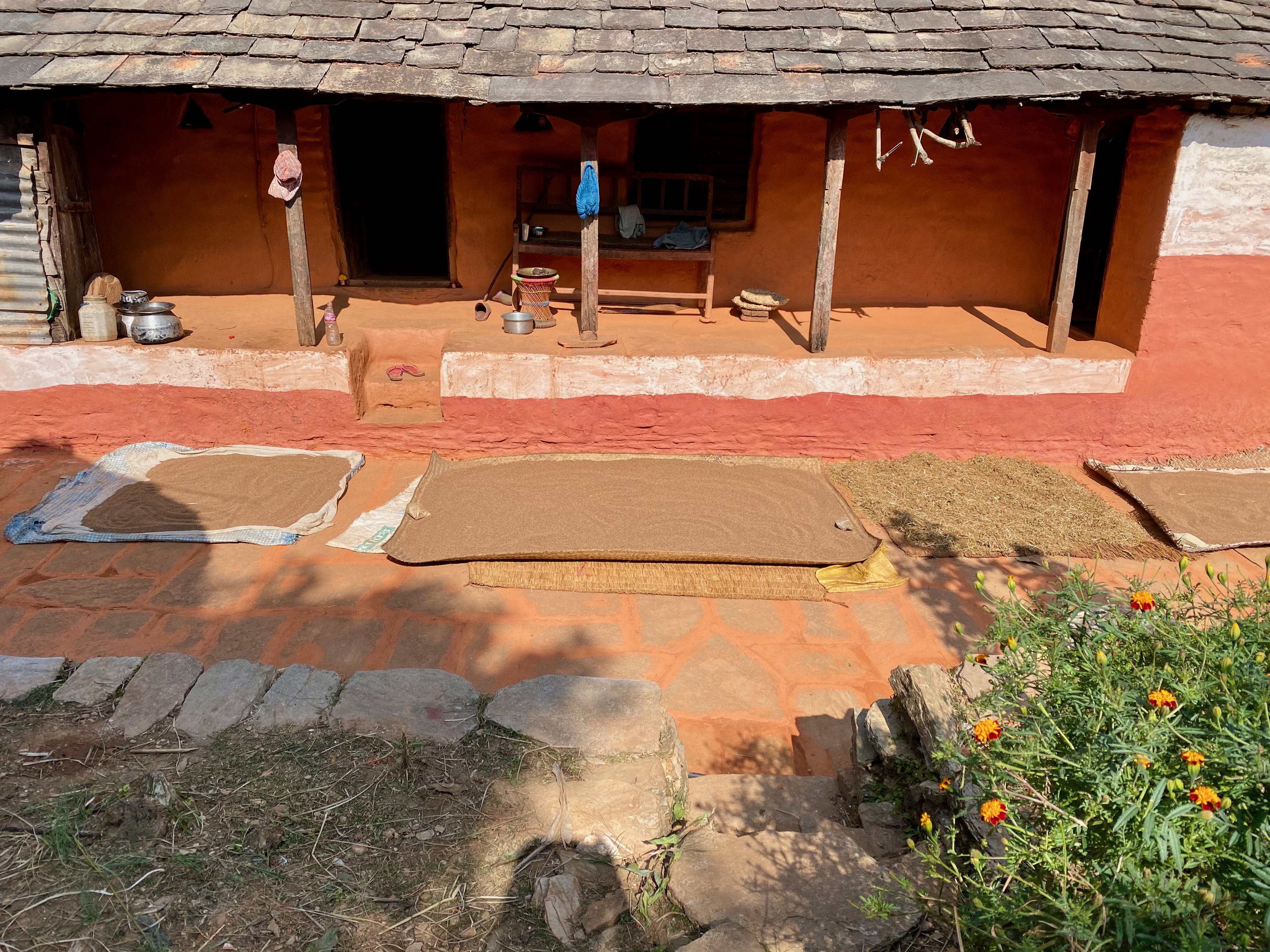 Of course, I couldn't resist having a millet pancake :)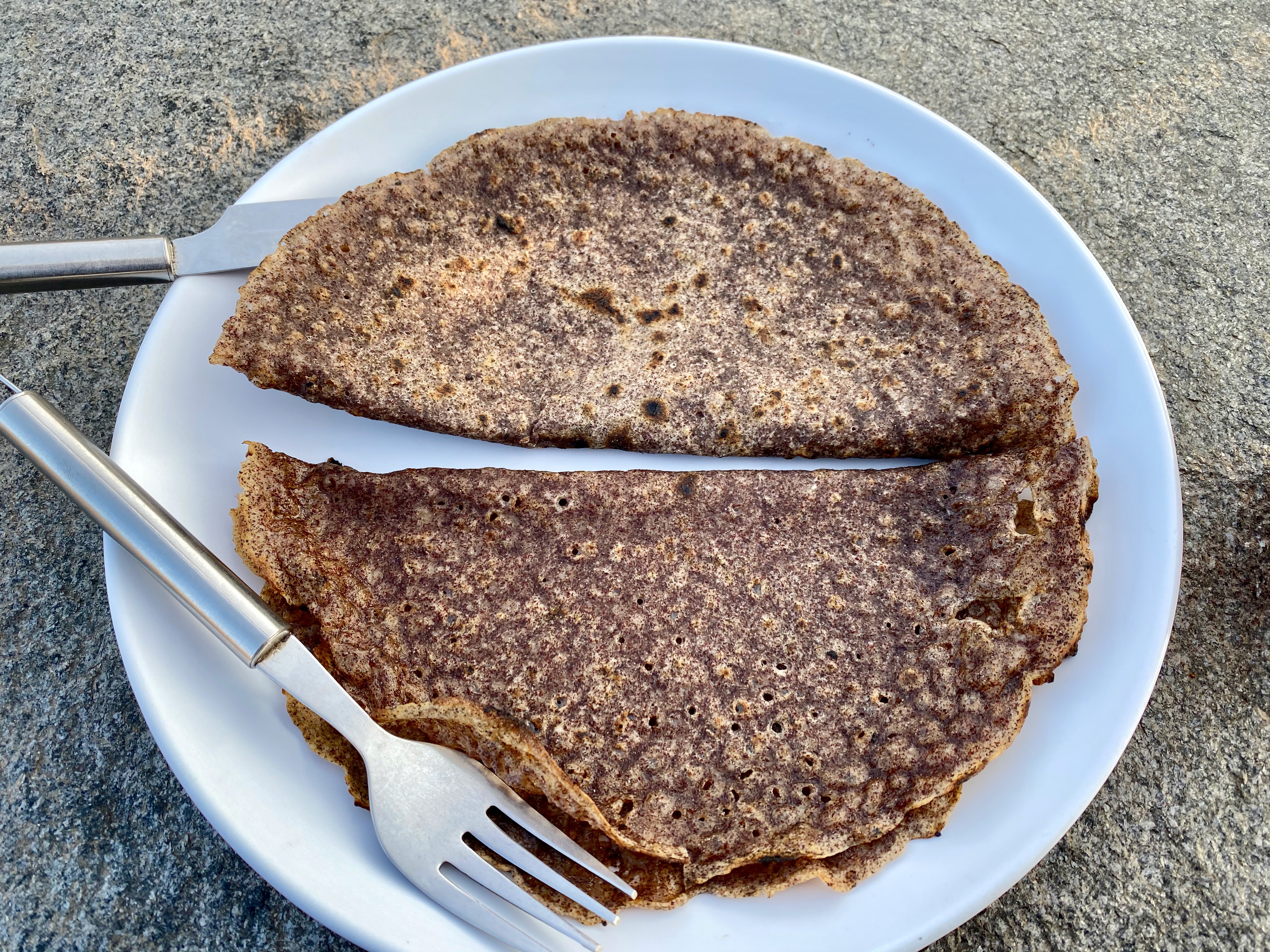 I also saw lots of domestic animals, including cute baby goats! The villagers gather leaves from the forest for the animals to eat: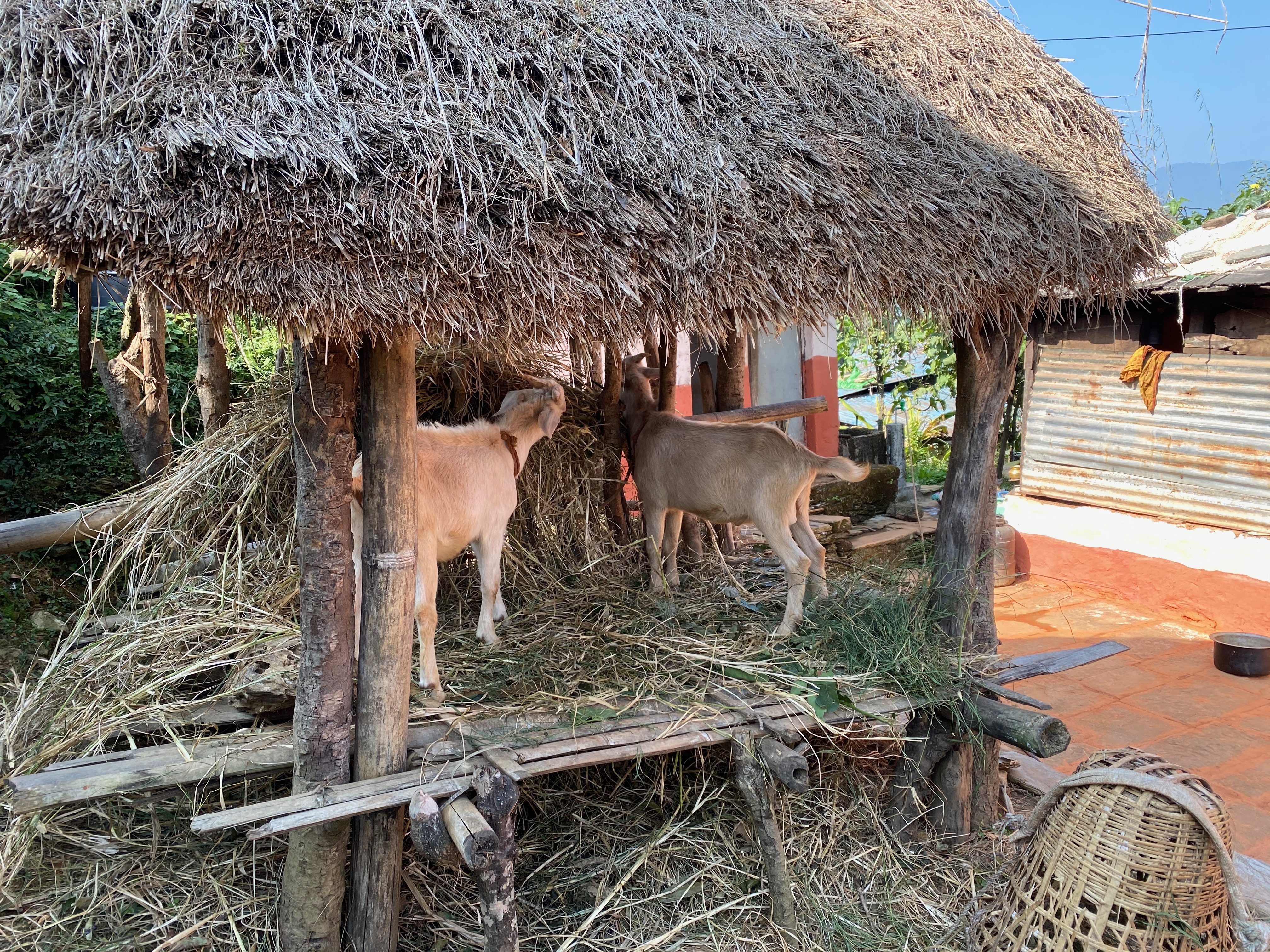 The main religion on the mountain is Hinduism, and I was surprised to see many goddess stupas. This one is for Kali, destroyer of evil forces.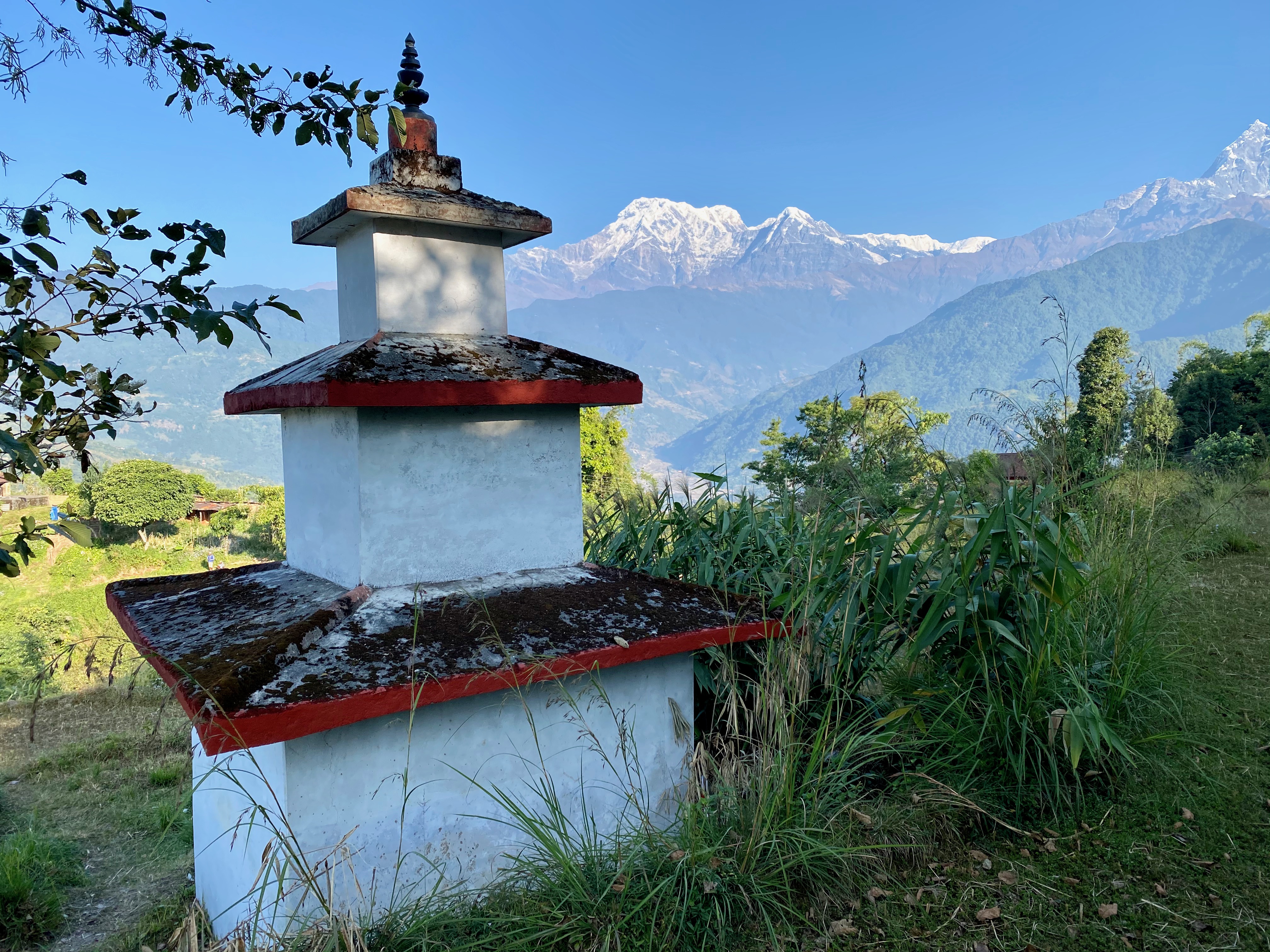 Annapurna Eco Village in Astam
After about 2 hours of hiking on the first day in the morning, we reached the goal for the day: Annapurna Eco Village: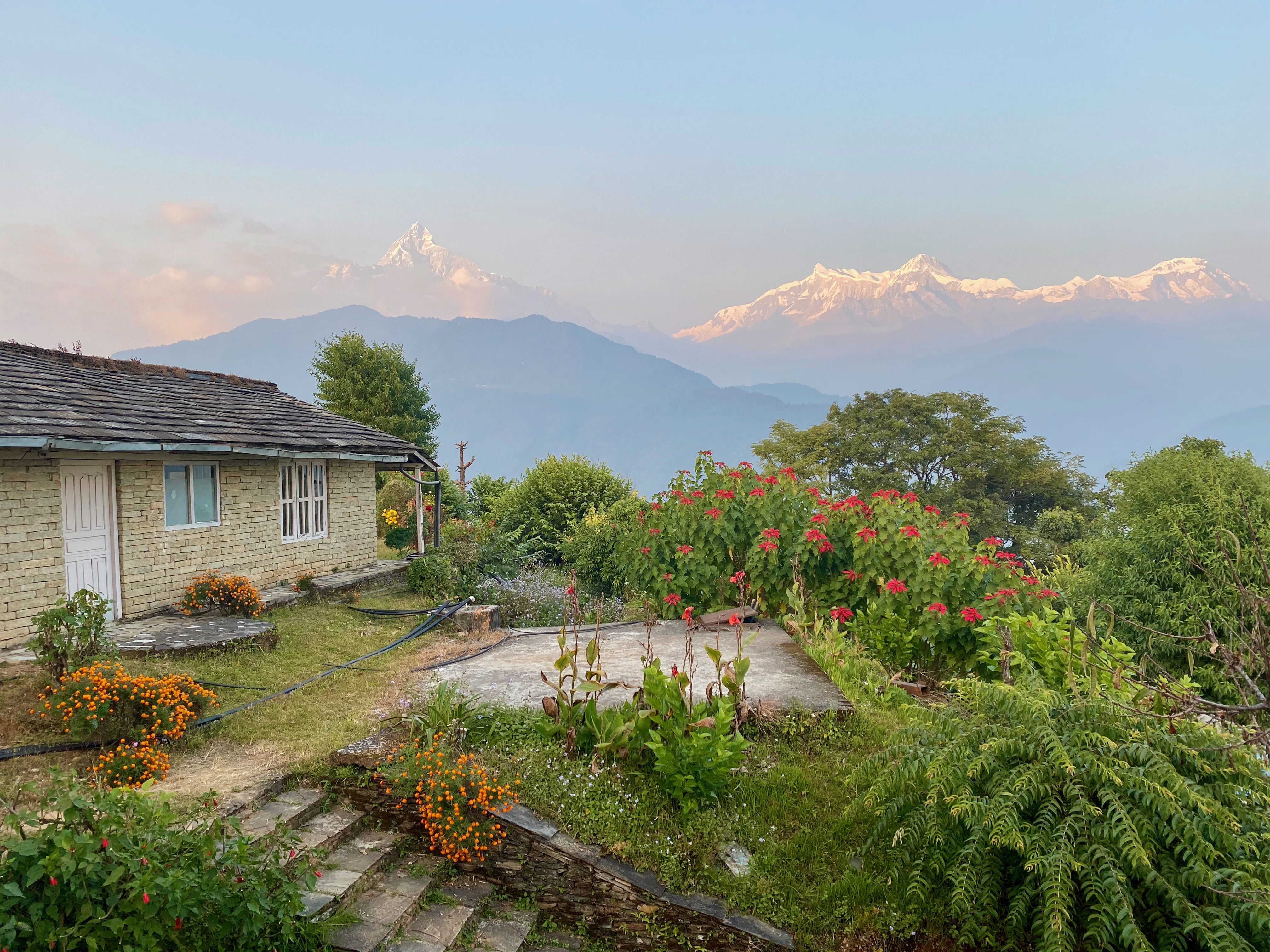 I was the first tourist to go through there in 7+ months due to the pandemic! The owner greeted me with a cup of herbal tea made with herbs from the village garden, topped with stevia leaves to eat as well: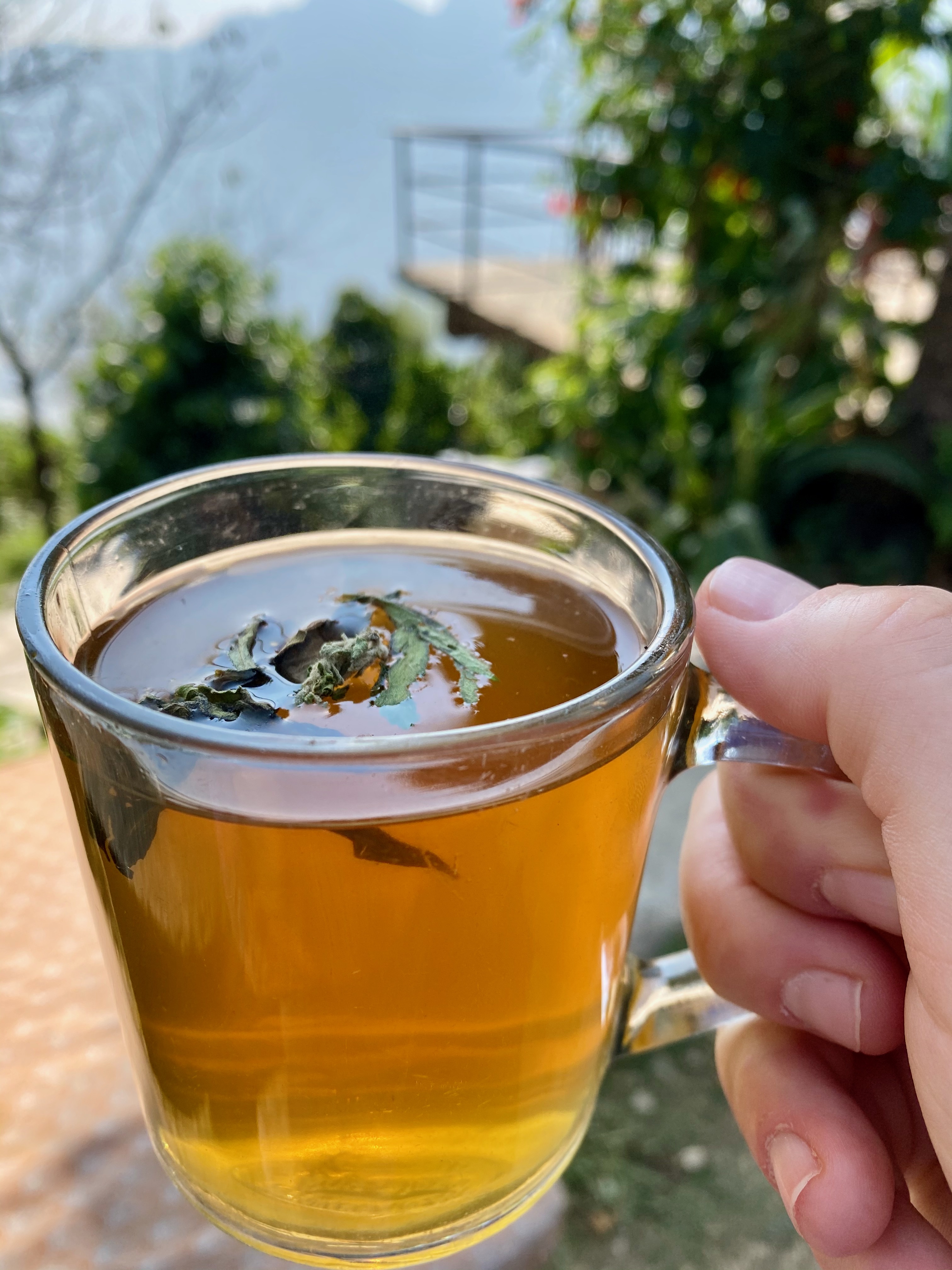 Right away, I was impressed by the giant fruit growing in the village and asked to eat one!
It was a pomelo - a giant grapefruit. The owner brought it to me spiced:
I definitely asked for seconds!
I was excited to see how sustainable the resort was:

They also has some fun activities to do…
While these were very tempting, I decided to just hang out on my fun balcony chair and enjoy the views :)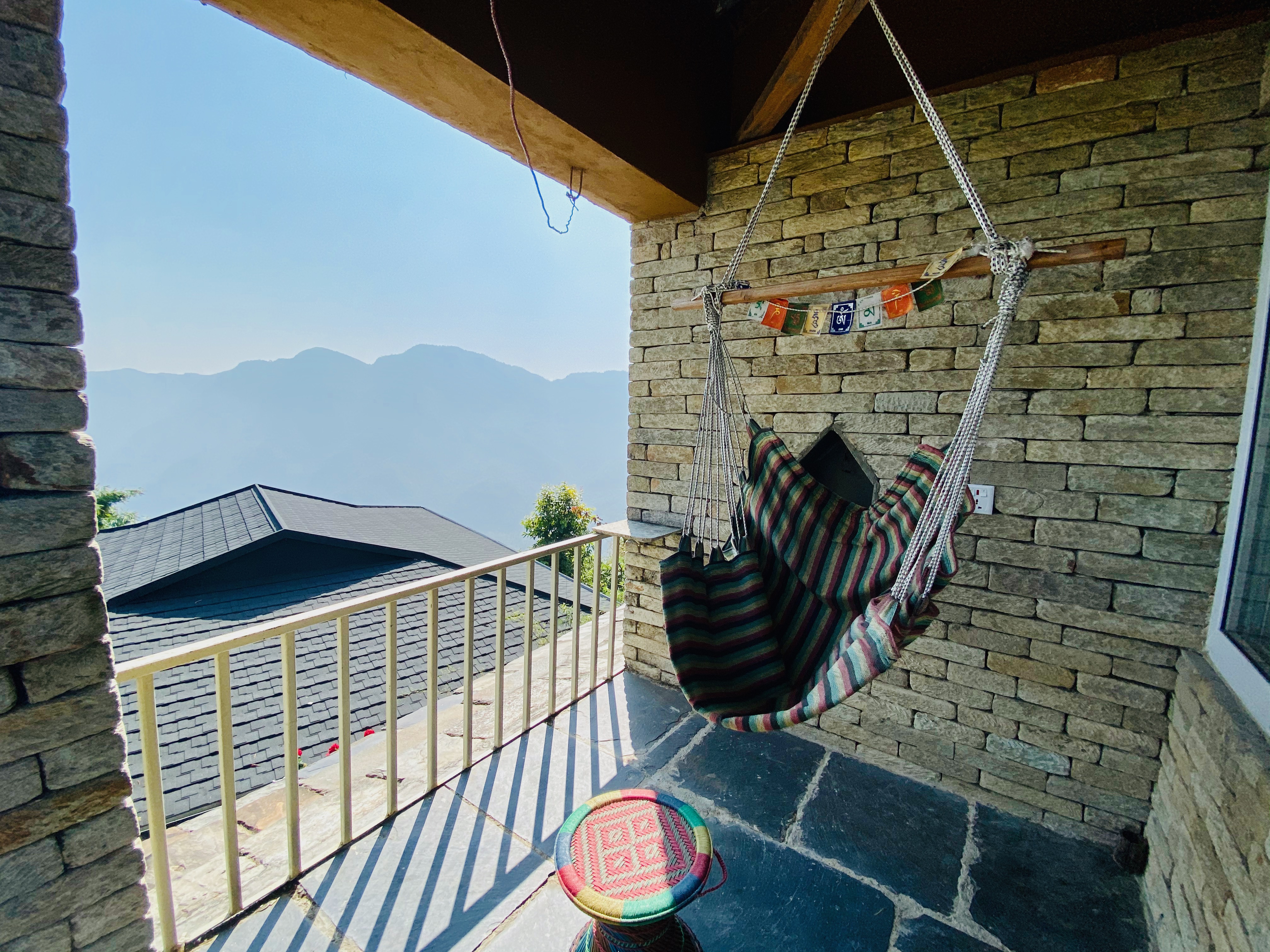 Sunrises
As someone who wakes up before 5am every day, I can't resist seeing a sunrise. This hike is famous for it's sunrises and it did not disappoint.
It's incredible to see the full sun creep out over the horizon so fast: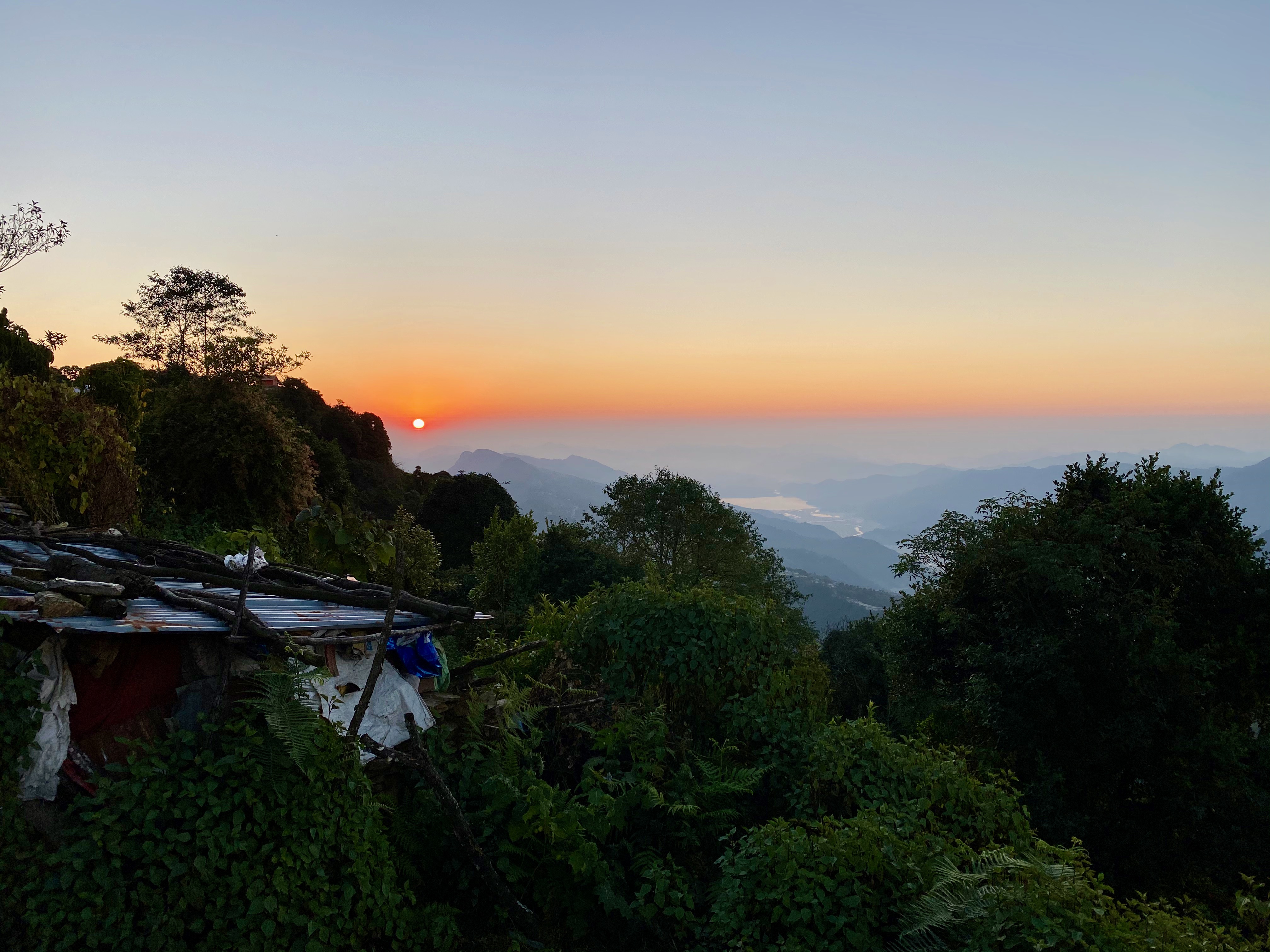 And light up the world!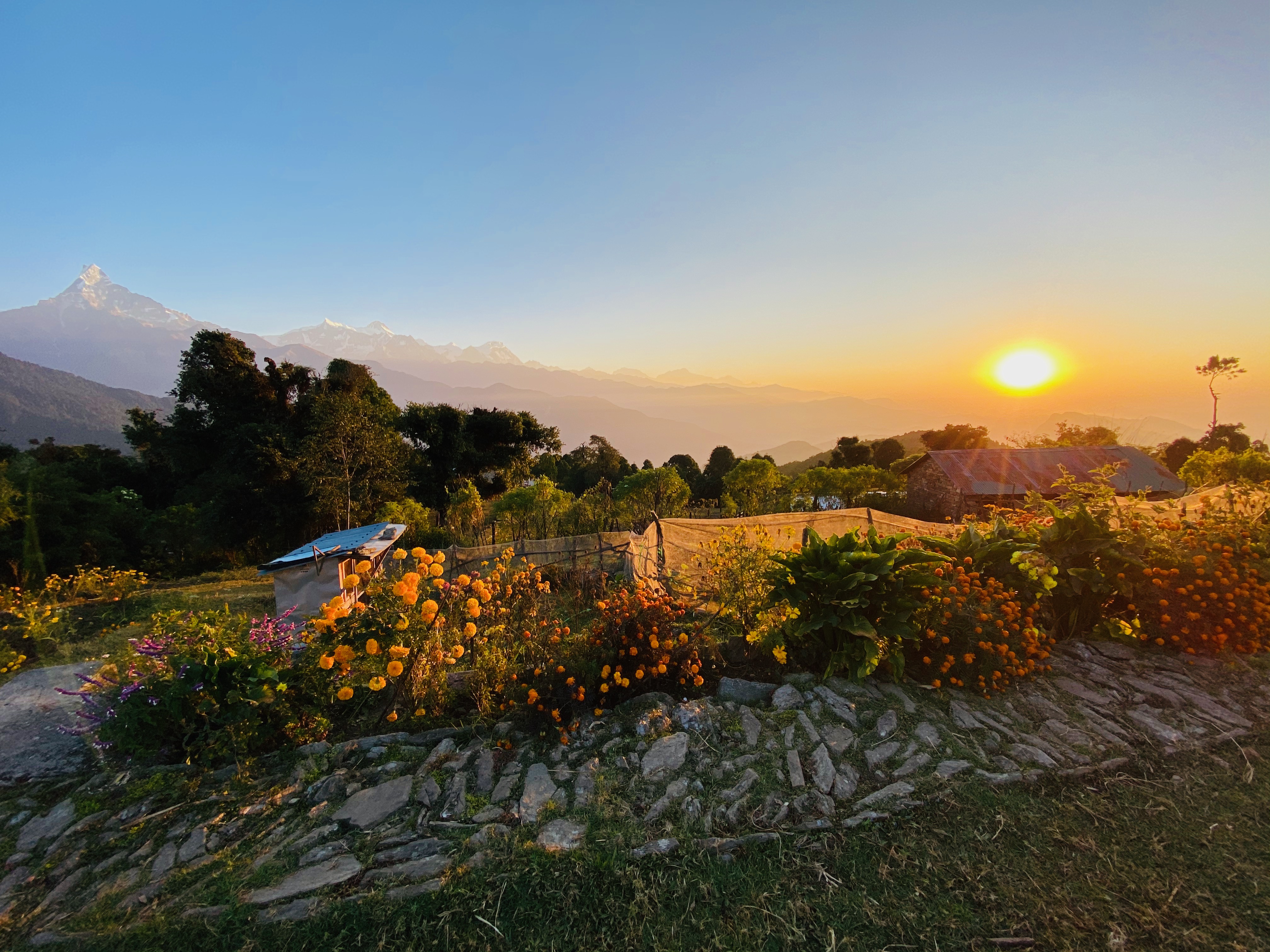 The Views
I really loved this hike because not only do you get the mountains, but flowers too!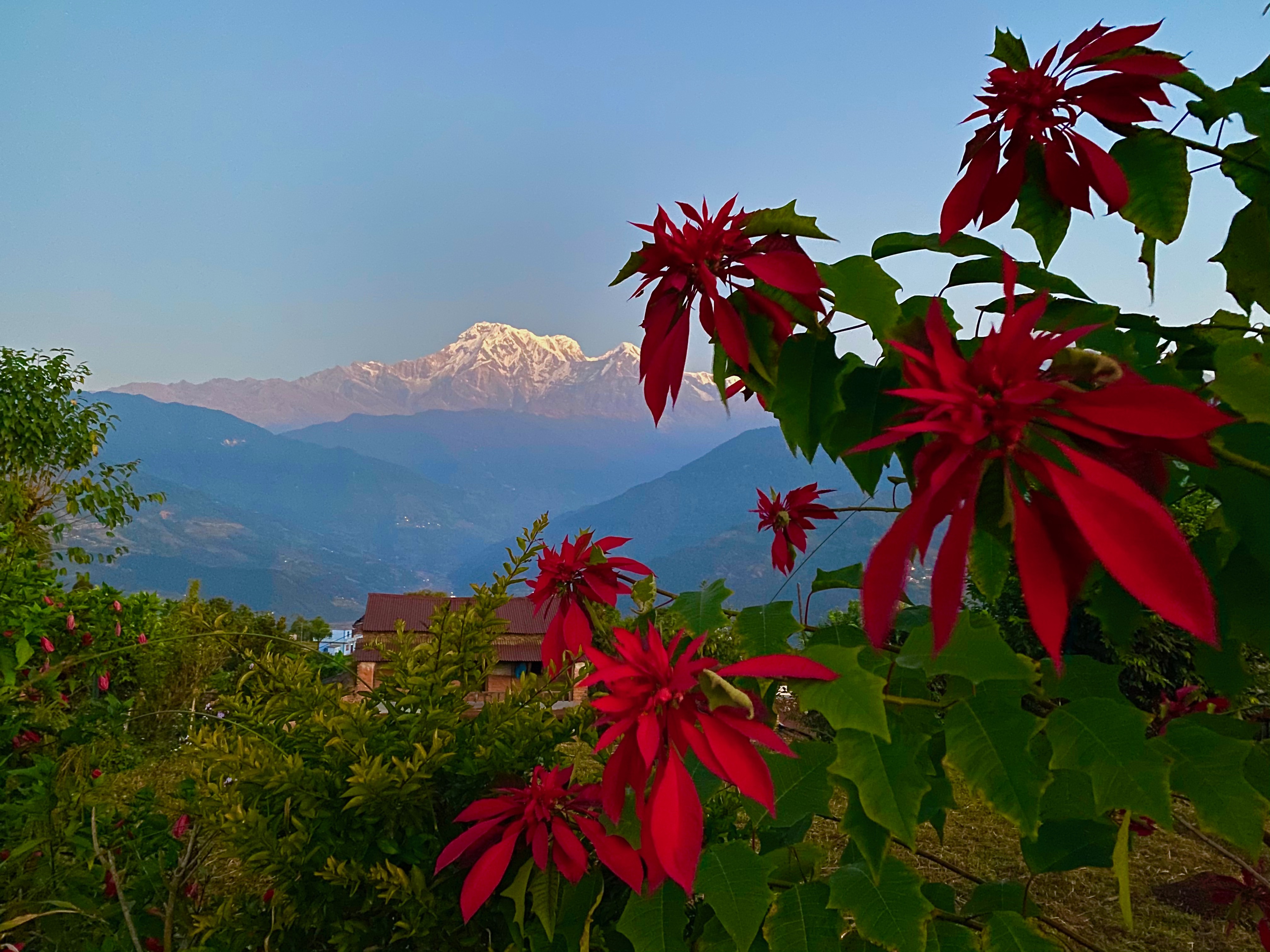 I loved this traditional Nepalese round house!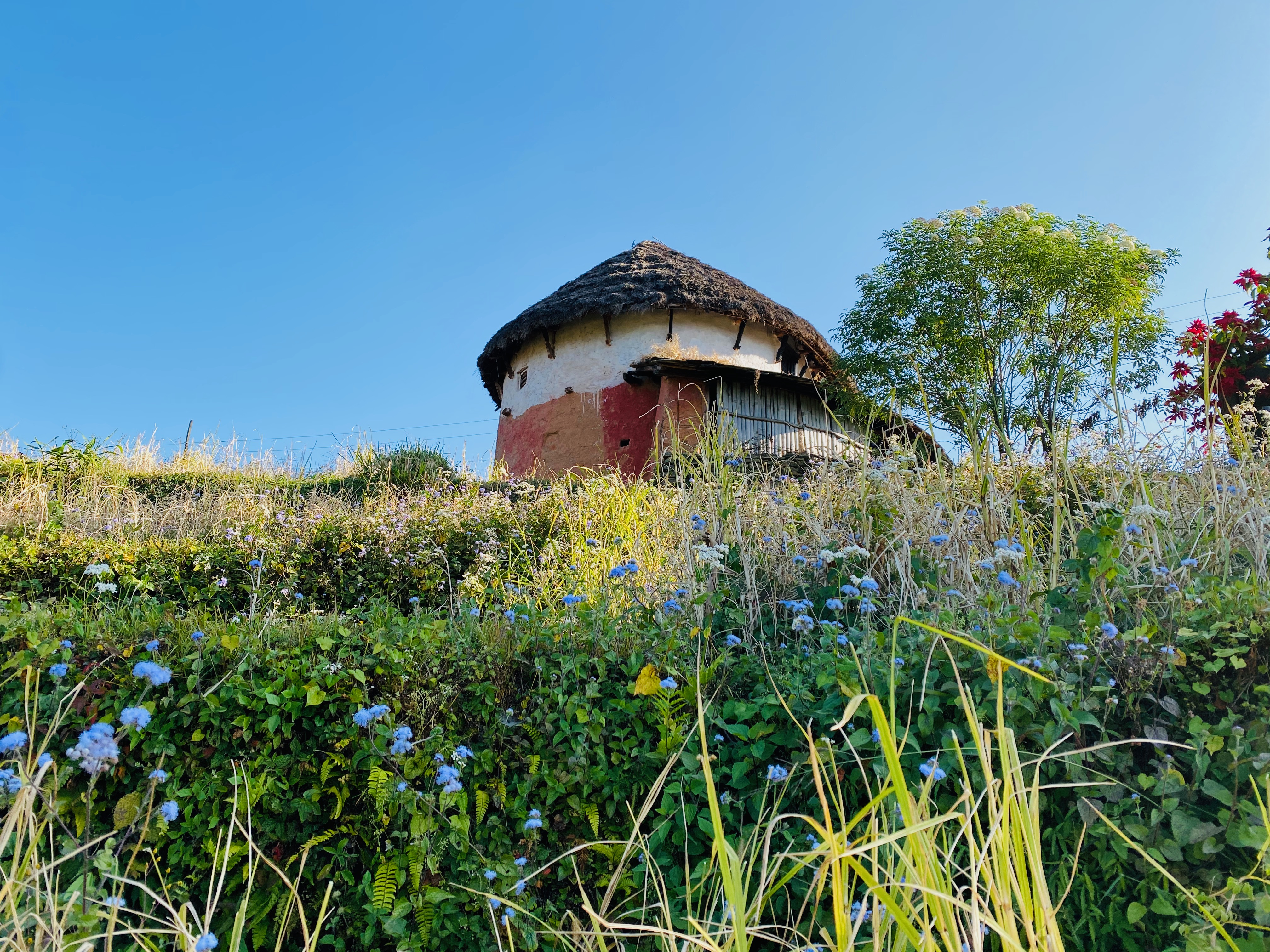 And the Pokhara valley views from the edge!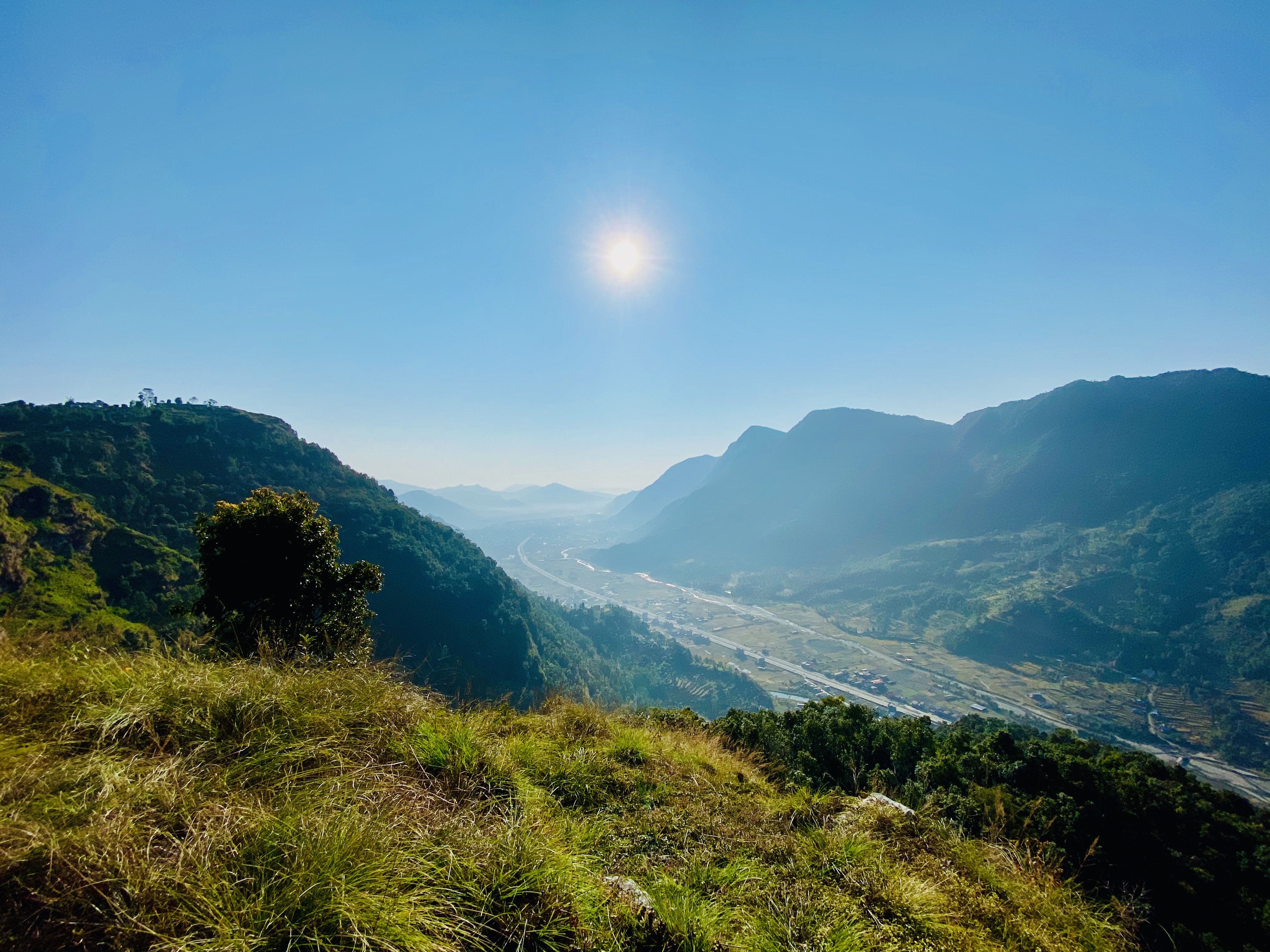 But of course, seeing the full Annapurna mountain range is the highlight. It was tough to climb up, but worth it for this view!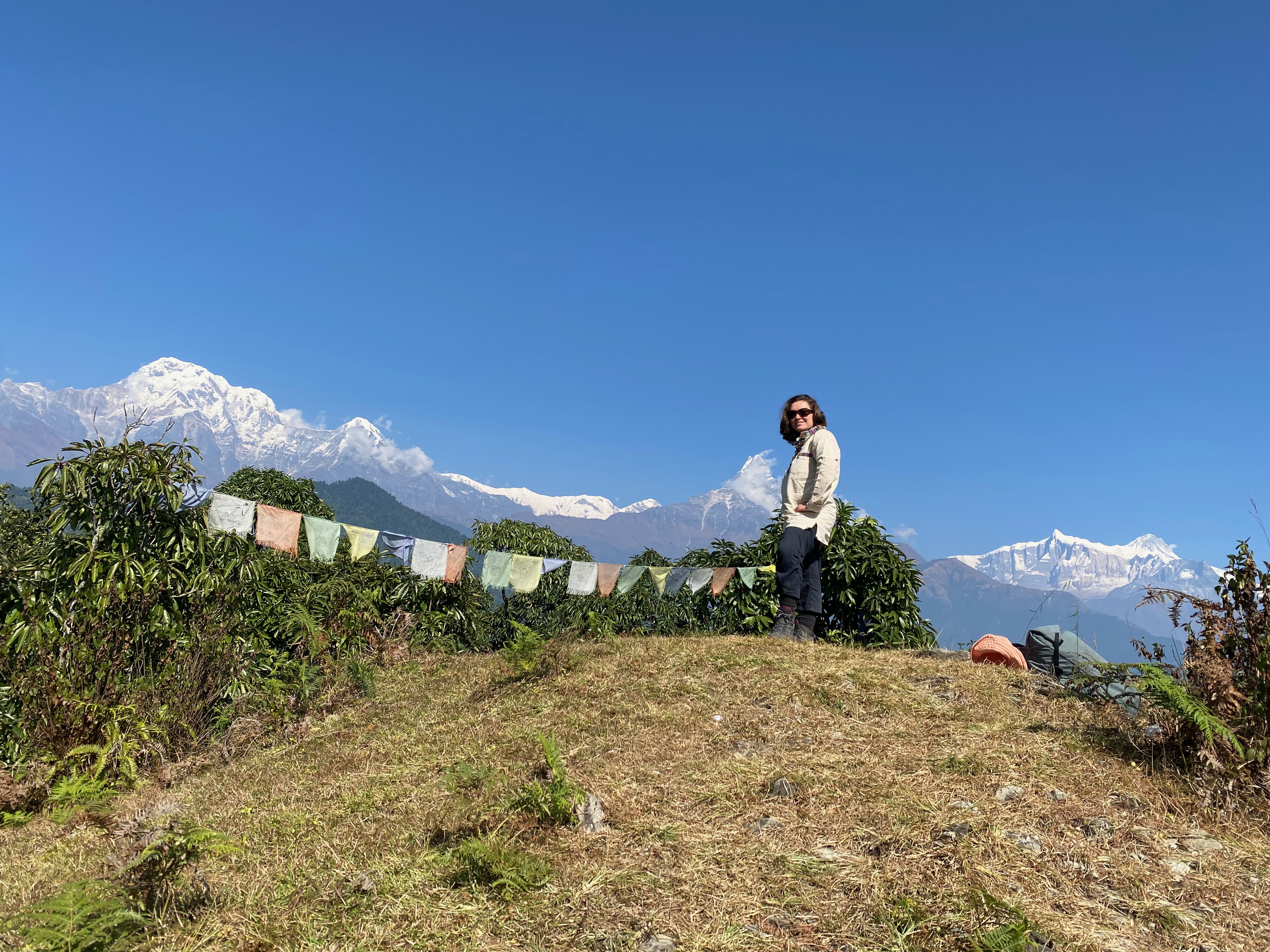 The Path
We're all on a path called life. Path to where? What are we meant to do on the journey? What if we get diverted or blocked? Why am I here? These are all questions I ask nature and hope to be supported in having the strength to wait until I can continue on my dream path.