Tomoei Unagi: The Mouth-Watering Freshwater Eel Experience
NatashaTheNomad
01/01/2018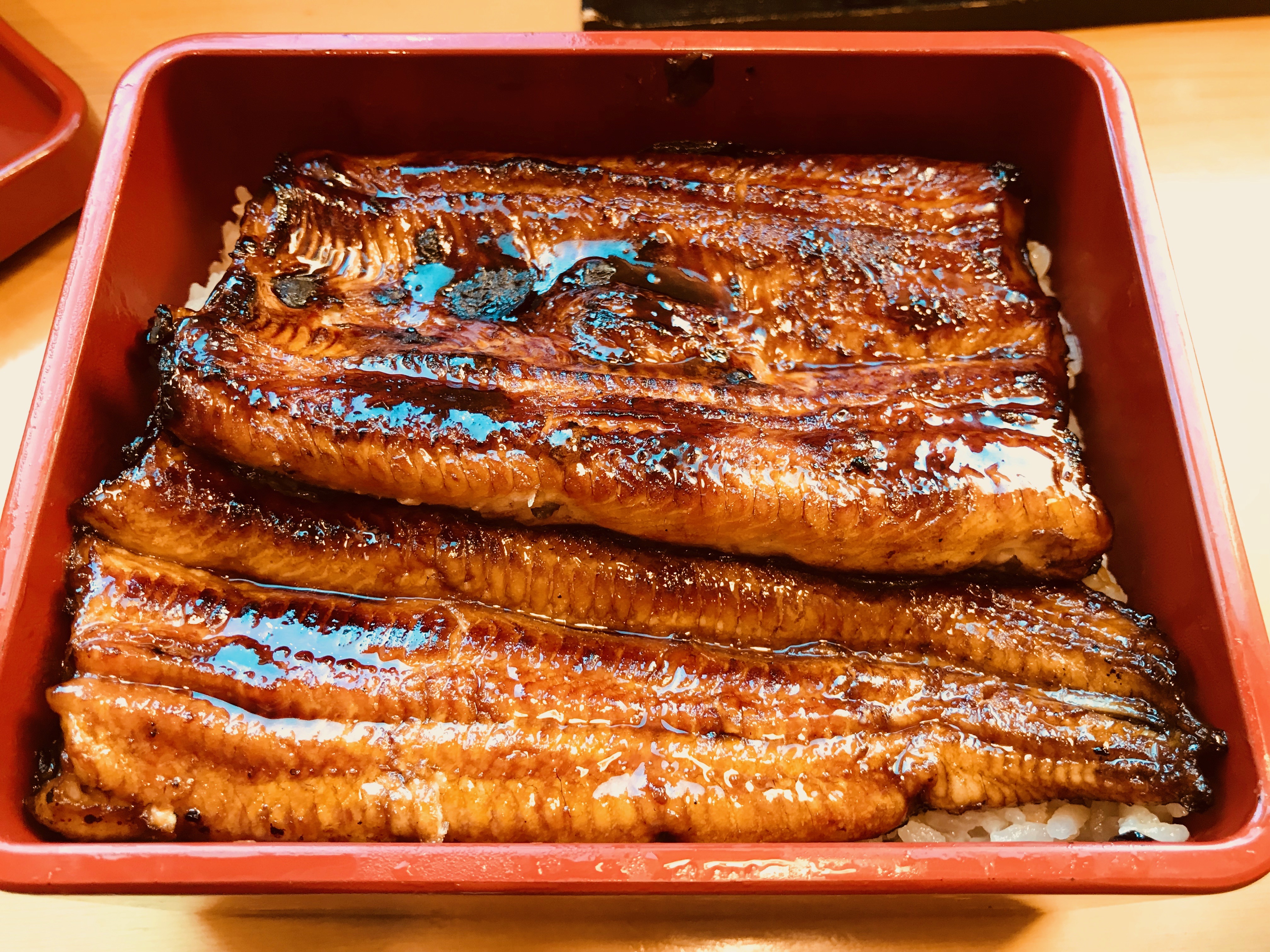 I'm currently staying in Oiso, Japan. It is pretty much in the middle of nowhere - ~ 1.5 hours to Tokyo on public transportation! I chose it because it's next to the ocean, and it's not too far from some amazing tourist attractions, such as Hakone and Mt. Fuji. It's nice and peaceful here. Just what I need!
The only down side (and it's a big one!) is that there are very few restaurants nearby, especially good ones. I've been eating mostly food from 7/11 with a few essentials ordered from Amazon…
So when I ventured out to explore the Hakone Open Air Museum last weekend, I wanted to make sure to get a nice meal! When Foursquare showed me うなぎ 友栄 - rated 9.3 / 10 on there, I knew I had to go there!
Getting There
The restaurant is located a short walk from the Kazamatsuri Station (OH 49) on the Hakone-Yumoto-bound train, which you take from the Odawara Station. It said that the restaurant opened at 11:00 am, so I got there by 10:30 am. I was already late!
A bunch of people were sitting outside. At first, I sat down as well, thinking that was the line, but then I noticed newcomers going into the restaurant…
I went inside as well and was greeted in English by a very nice hostess. She took my order - there were only two meal options - unagi (freshwater eel) set with sauce (unaju), and one white with just salt and no sauce (shirayaki). I've never seen the white kind, so I just got the one with sauce - the popular one.
Each set cost around $50 - the white kind was slightly more expensive. Since I haven't gone out to eat much at all for the past two weeks (except to 7/11), I was fine spending the money.
I mentioned to the hostess that I was willing to sit in any kind of arrangement - at a table, at the counter, even sharing a table, but that did not help my cause. She told me that the wait was 1.5 hours! Luckily, I could just come back at 11:50 am - I didn't have to just sit there outside the whole time… Note that I was there on a Saturday during a holiday weekend! From the reviews I've read, the wait is usually closer to 45 minutes and some people get lucky with no wait.
I went over to a cafe at the train station, and got some tea and dessert…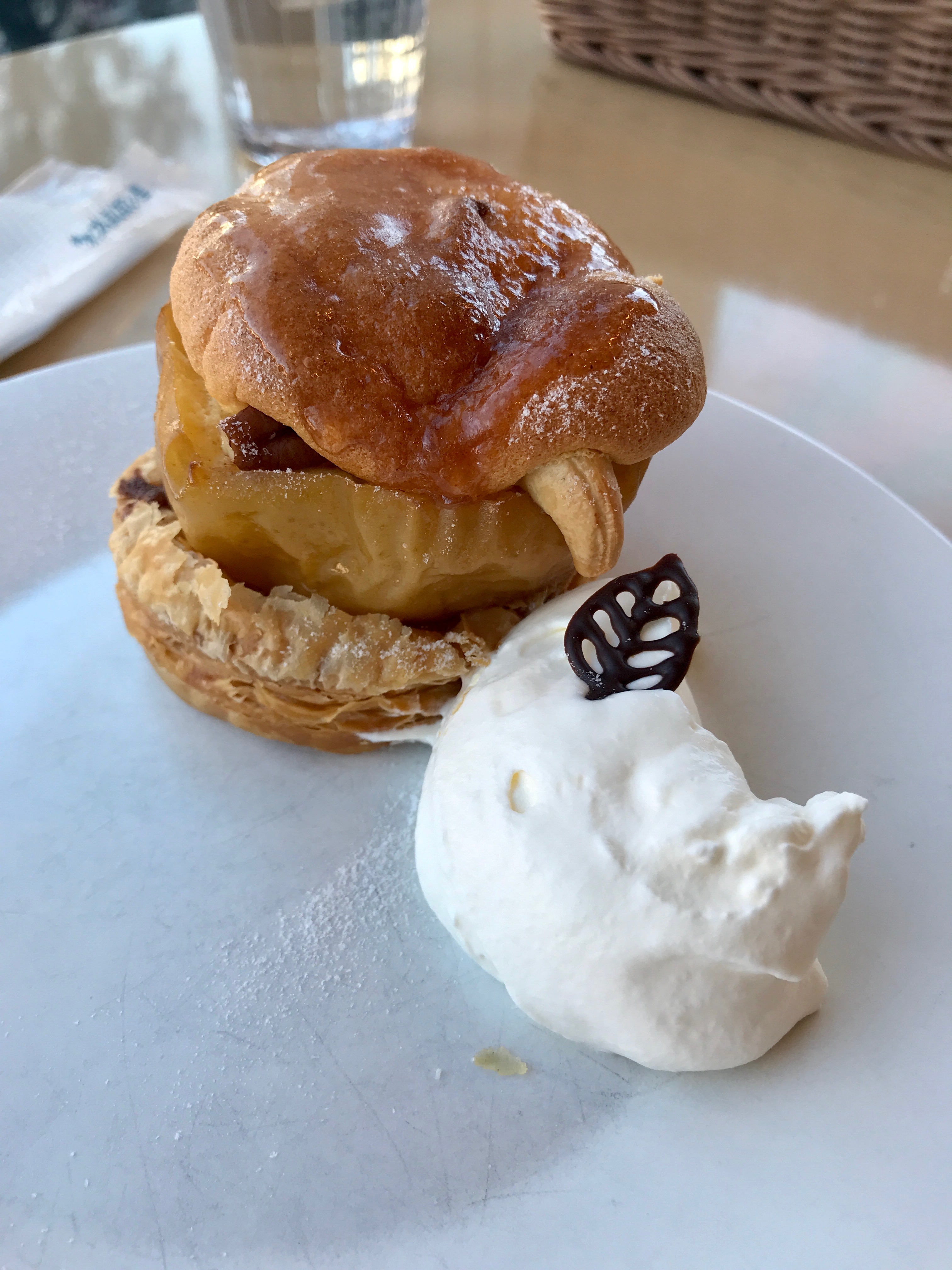 I know, life is hard!
More waiting…
I came back at around 11:40 am, hoping that they would somehow call my name early, but they did not… Even at 11:50am, I didn't hear my name… There were a bunch of others waiting…
Finally, I showed myself to the hostess, and she escorted me to a seat at the counter, which was all emptying out at this point. I sat there waiting… They gave me a cup of green tea.
Two couples sat on each side of me, and I kept waiting… After 15 minutes or so, a waitress finally brought some food… for the couple who sat down after me… More waiting!
And then finally, after a total of 2 hours of waiting, I got my magic meal!!!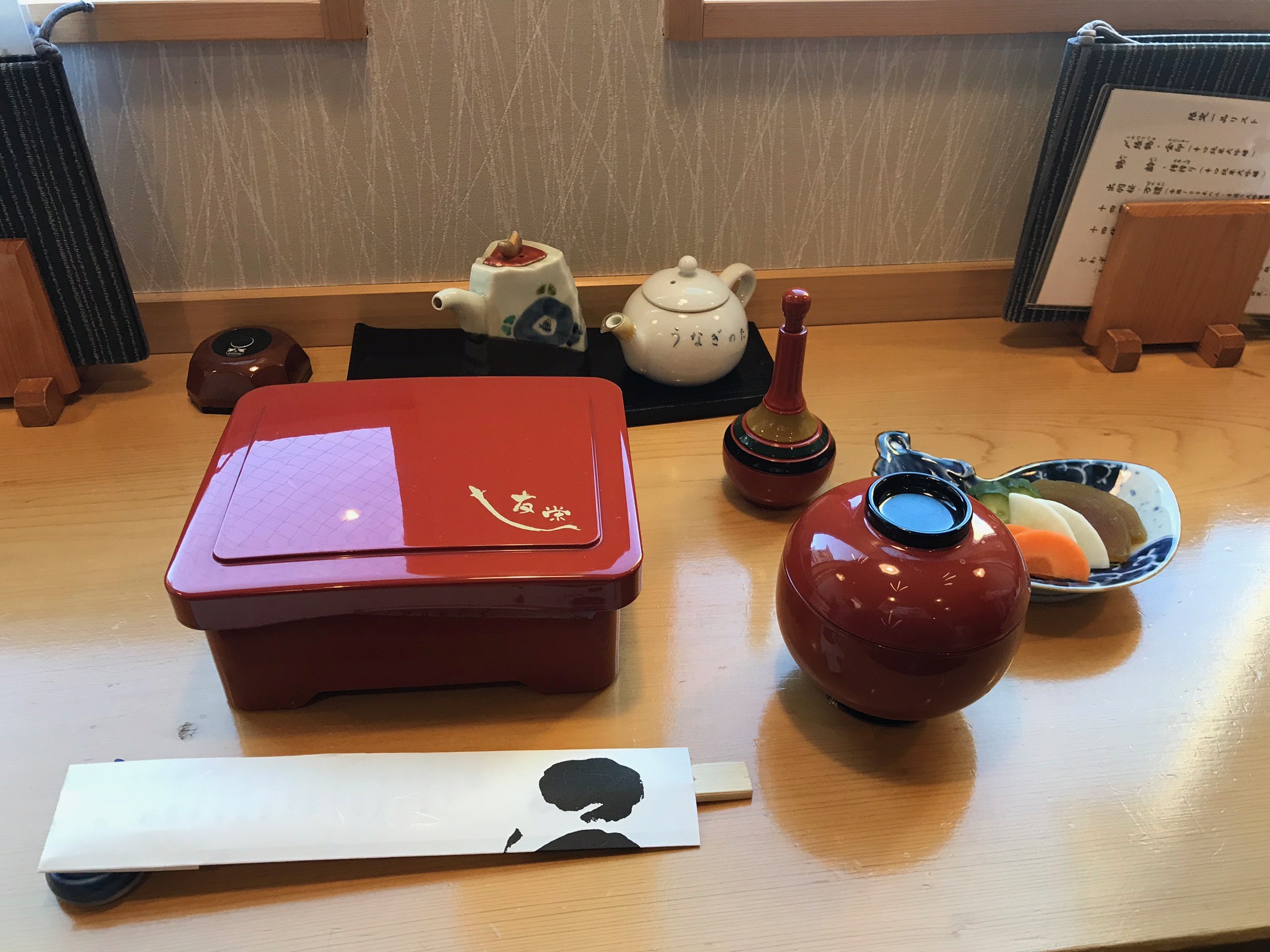 The Meal
I opened up the unagi box and was blown away by how beautiful it was!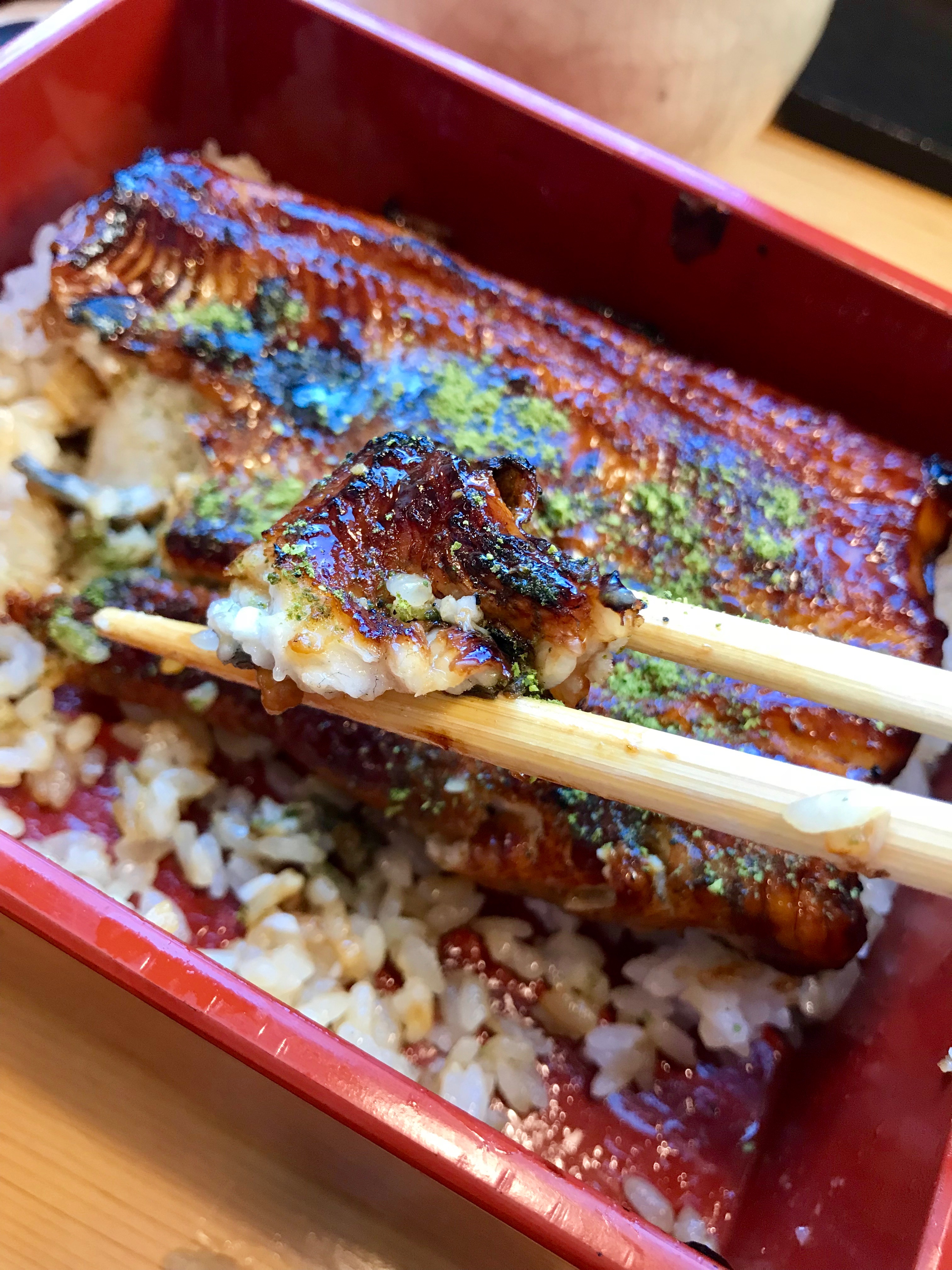 I sprinkled it with some Japanese pepper (the green stuff…), copying the lady to my left, and took a bite… WOW!!! It tasted even better than it looked! Just completely melted in my mouth. Unbelievable! I happily ate the rest in awe :)
According to an unagi expert on TripAdvisor:
The eel that Tomoei used is always prepared on the day when you order it. They use spring water from 100m underground to cook their food. The spring water that they used is of the same quality with the one that sake breweries use called Miyamizu. Miyamizu is high in calcium and low in iron. The Yaizu's freshwater eels are always kept in a 15.8 degree Celcius water.
No wonder it's soooo good!!
But that's not all! The meal set also came with pickled vegetables (otsukemono) and eel liver soup (kimosui). That's right, you read that right - eel liver!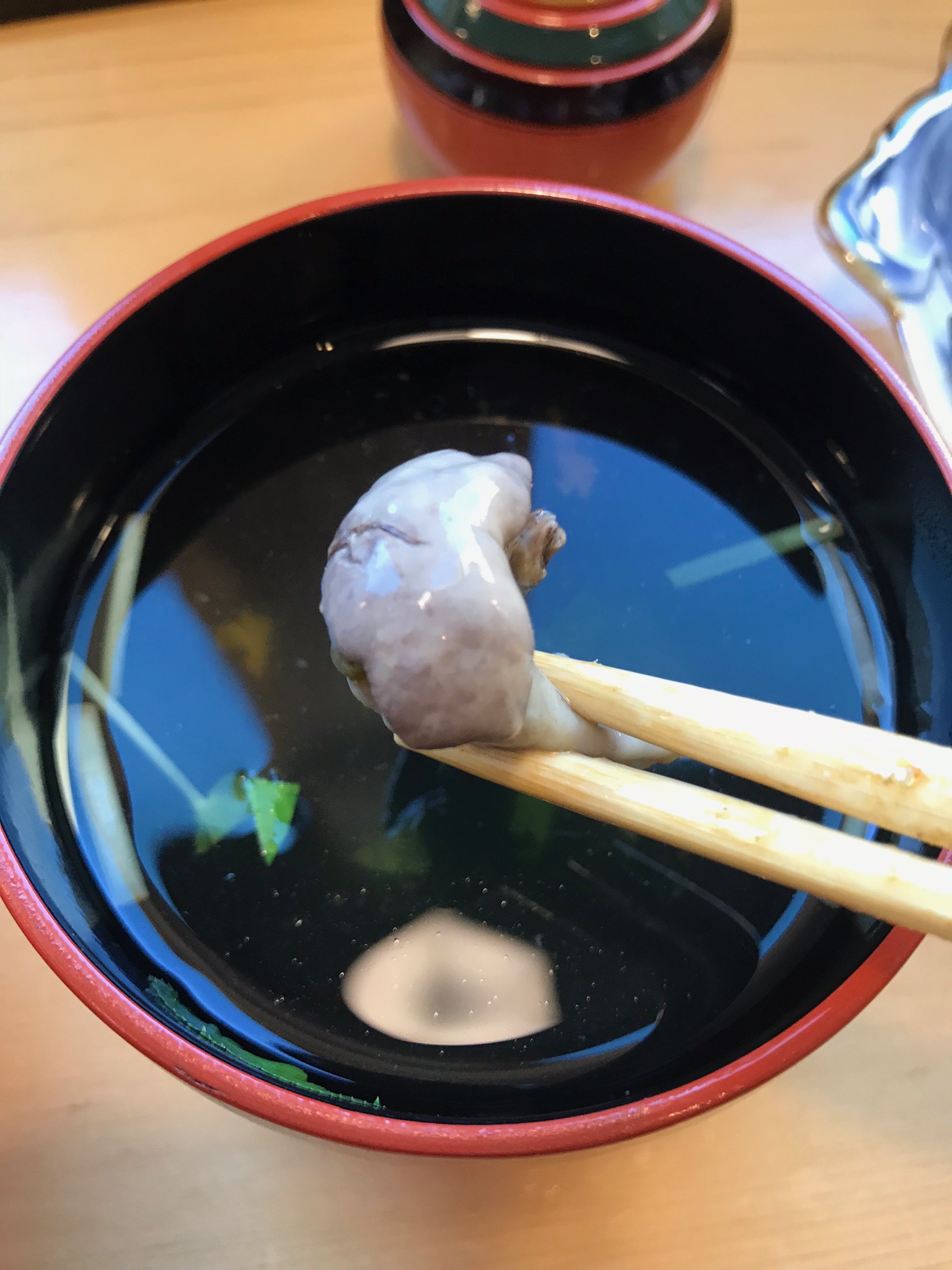 That didn't look great to me, but I was in a fancy Michelin-Star-rated restaurant, so I had to try the liver…
The top part tasted bitter (not in a good way), and the bottom part was sort of like a mushroom stem… I did not like it… The broth was good though!
Conclusion
Despite the crazy wait, I was soooooo happy after this meal. It was truly incredible and worth the wait and money. After having this quality of unagi, I don't think I can eat it anywhere else without disappointment. If you're heading to Hakone, make sure to stop here for lunch!