SunnyHills: The Apple Store of Pineapple Cake!
NatashaTheNomad
02/09/2018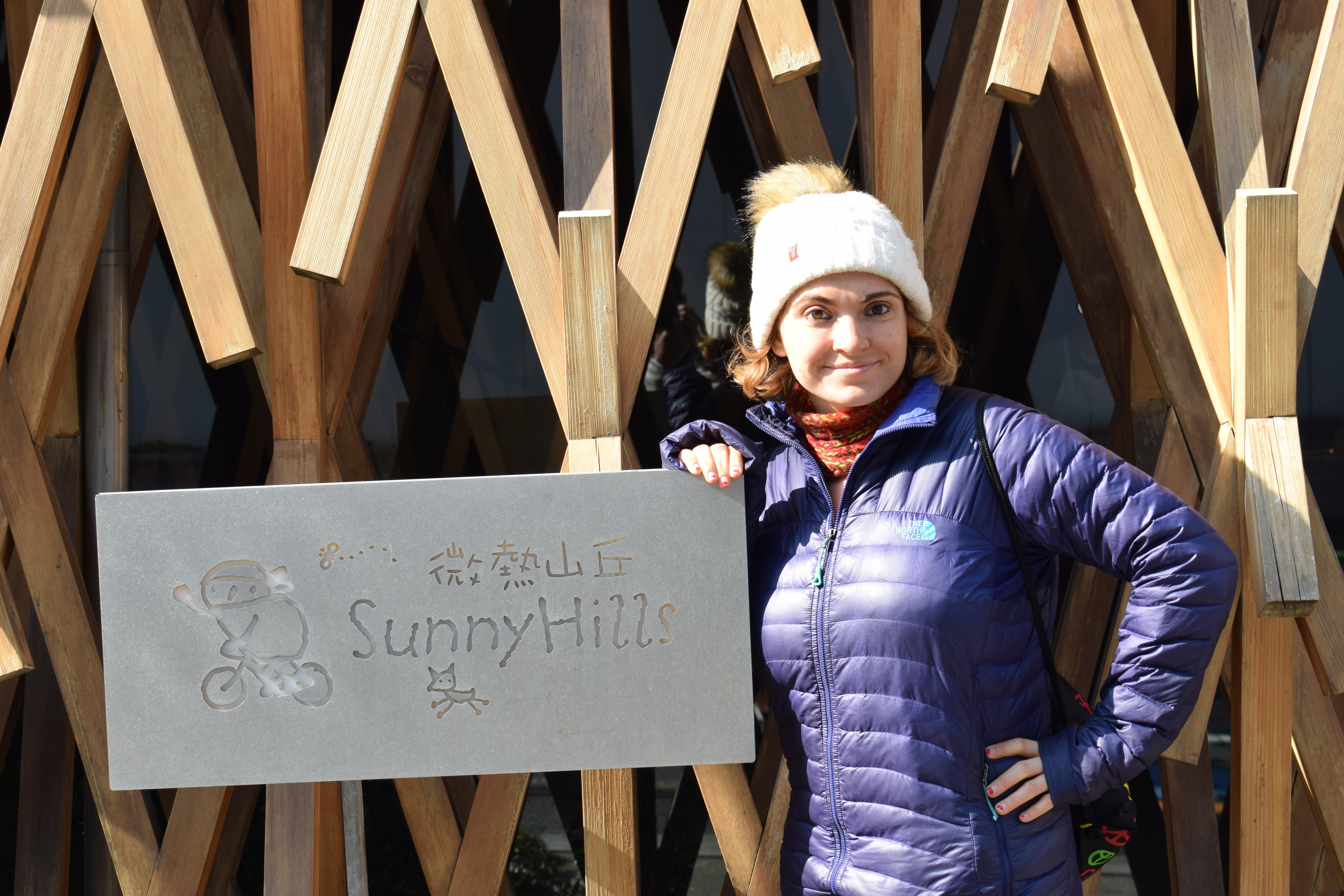 The architecture of the SunnyHills Pineapple Cake shop looked too incredible NOT to visit. Every time I've gone out in Tokyo on this trip, I looked up the directions to SunnyHills from where I was… it was always too far out of the way… Finally, yesterday I decided to just do it and go out of the way and see it!
The building has a unique design that reminds you of a pineapple. You can take a look at the pictures online - I couldn't take any really good ones. I was just enjoying the space!
I haven't done much research on the experience. I saw pictures of people having pineapple cake with tea, and that's what I wanted. I thought it was a fancy coffee shop. So when I went upstairs and sat down at the communal table that has that simple IKEA feel, I was surprised when they just brought me a pineapple cake and tea (from Taiwan!) without ever showing me a menu: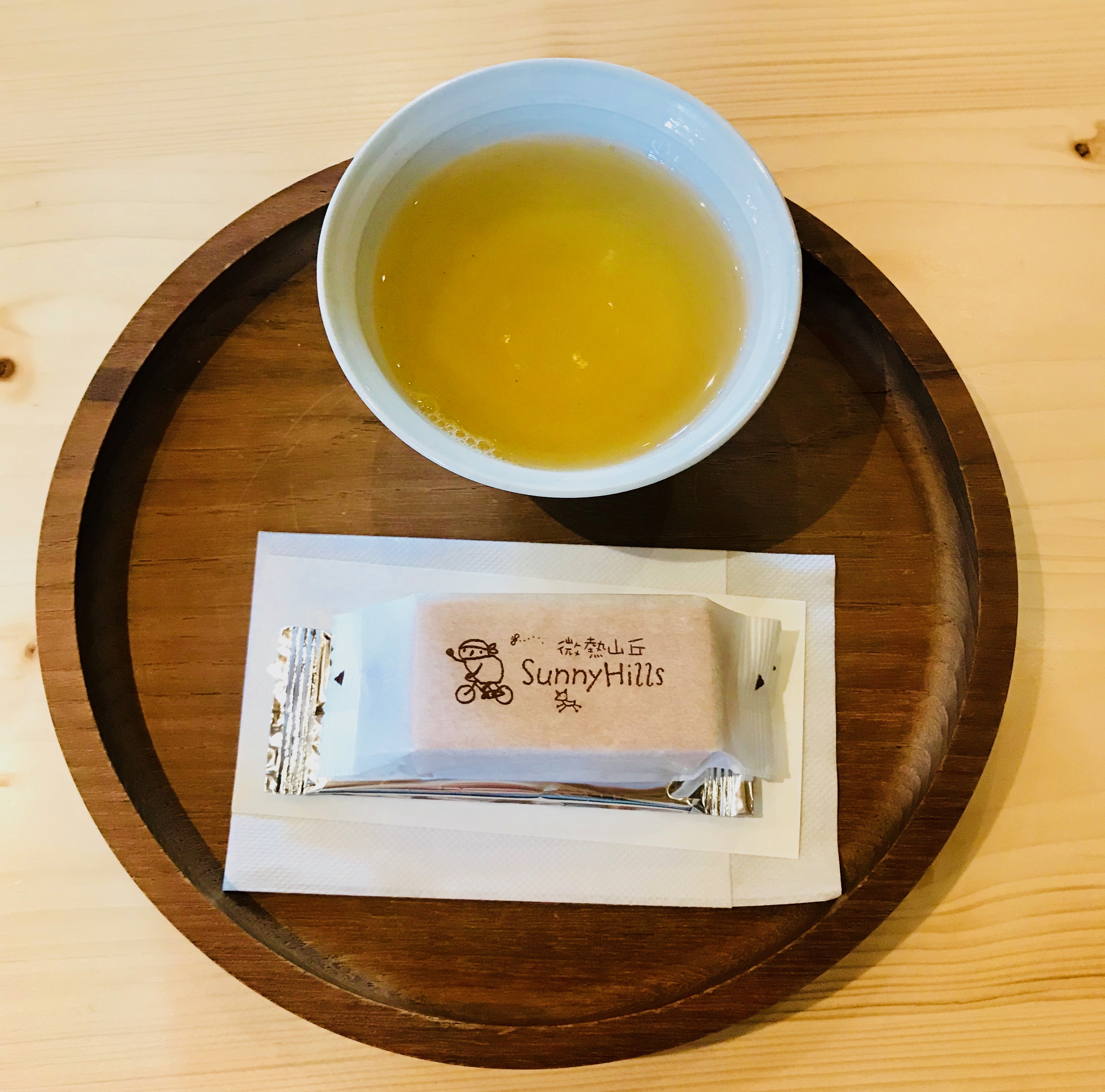 The set included a card describing the amazing pineapple cake: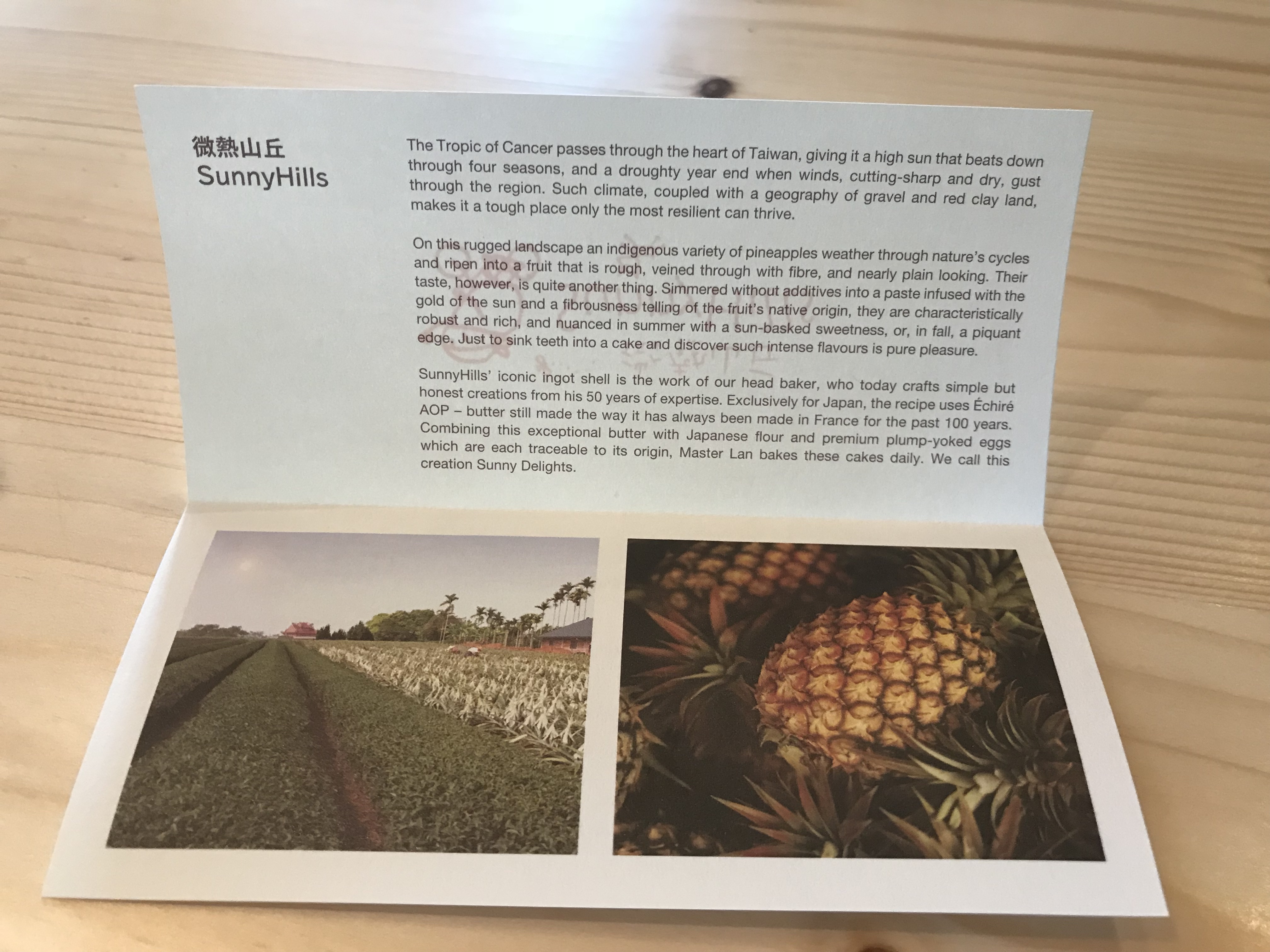 It was only much later, when I gifted a cake set to my Japanese friends at dinner that I realized that the card was in English! It was such a seamless experience - they knew that my friend and I spoke English, so they just gave us an English card. We could read it without issues, so we didn't even realize the effort they put into making the entire experience perfect!
The Pineapple Cake is hard to describe - it is not like any dessert I've had before. The outer shell is made of butter, made the way it has been made in France for the past 100 years!, Japanese flour, and premium eggs. Inside is a perfect pineapple filling. Delicious and not overly sweet, so you can really taste the pineapple it was made from - it's like tasting the sun! Simply perfect!
My friend and I then walked up to the third floor to look around at the architecture some more and take some fun pictures. Here is me taking over the pineapple world…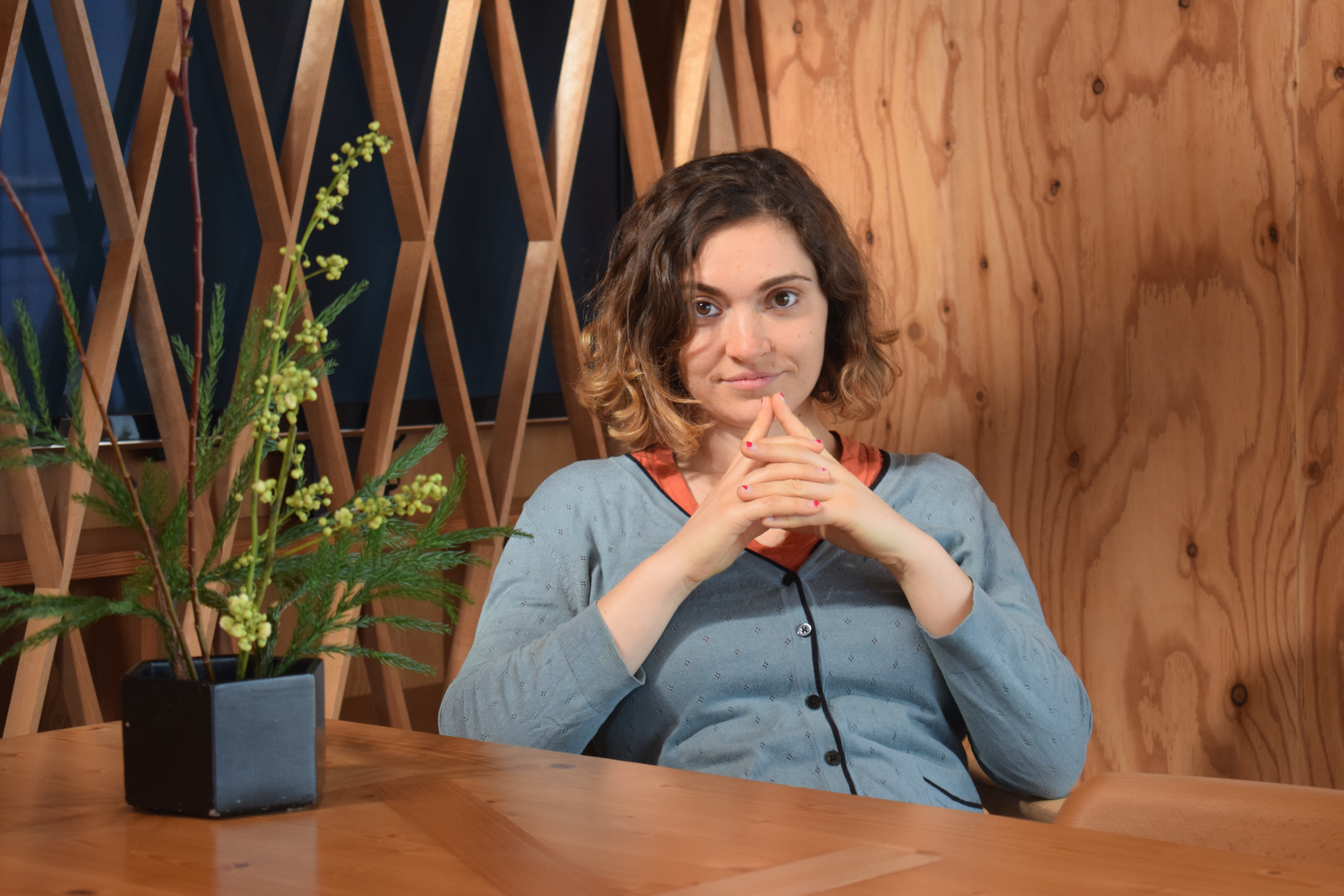 We asked for the check and were surprised to learn that the tasting was completely free! We could buy the cakes, their one perfect signature product, on our way out.
What a perfect experience. A perfect environment to taste the perfect dessert!