A Taste of Ruby at a Romantic KitKat Cafe in Tokyo
NatashaTheNomad
02/13/2018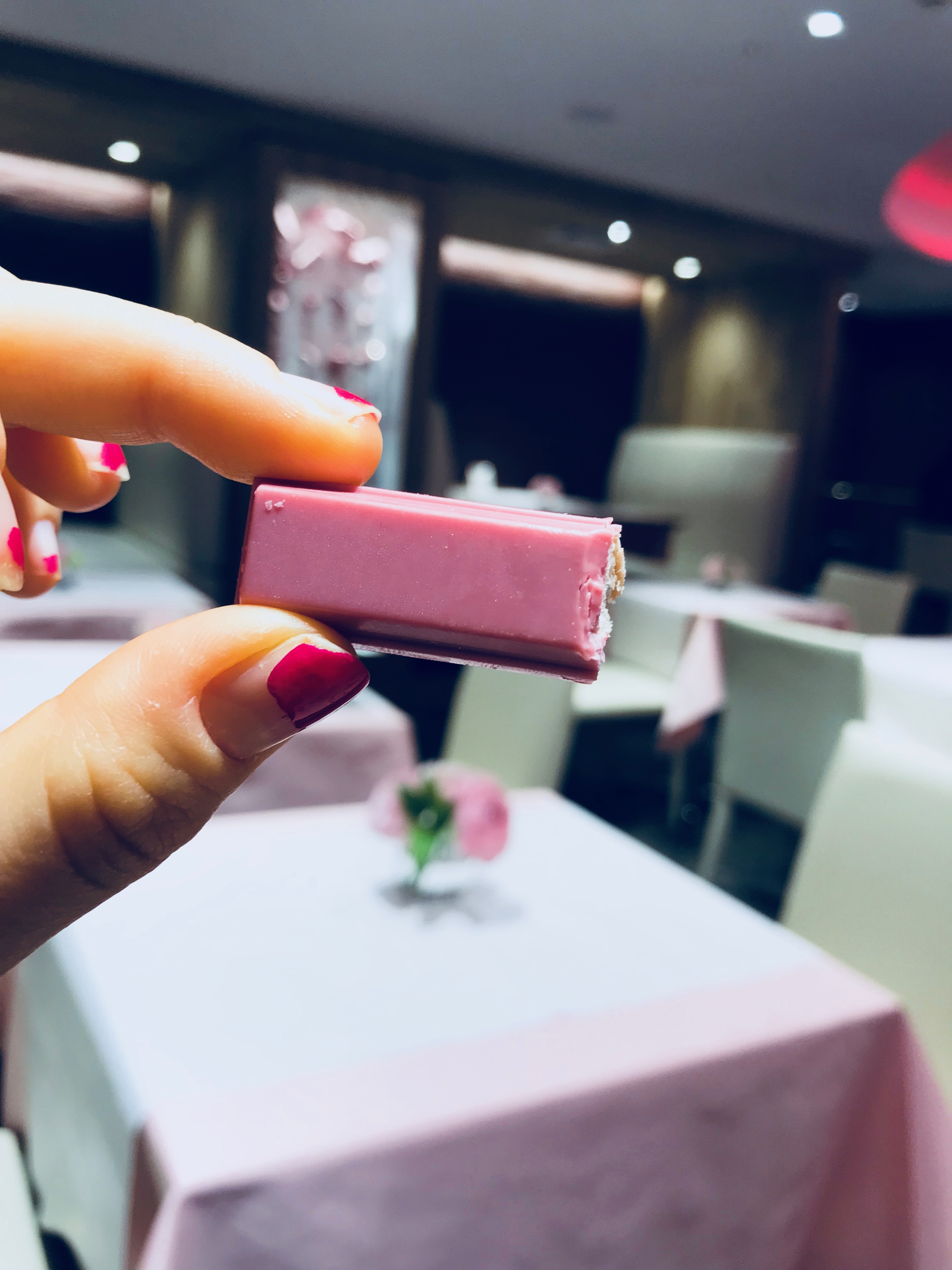 As an American, KitKat and Romantic in the same sentence is just plain wrong. Imagine giving your sweetheart a box of KitKats for Valentine's Day - you will probably not have a sweetheart after that…
But in Japan, everything you think about KitKats is wrong! Here, KitKats are popular as they come in crazy and unique flavors, including sweet potato, wasabi, and green tea to name a few! But perhaps the craziest KitKat experience for me was realizing that there is a KitKat cafe and going to it…
The KitKat Cafe is located on the second floor of a super fancy KitKat Chocolatory in Ginza: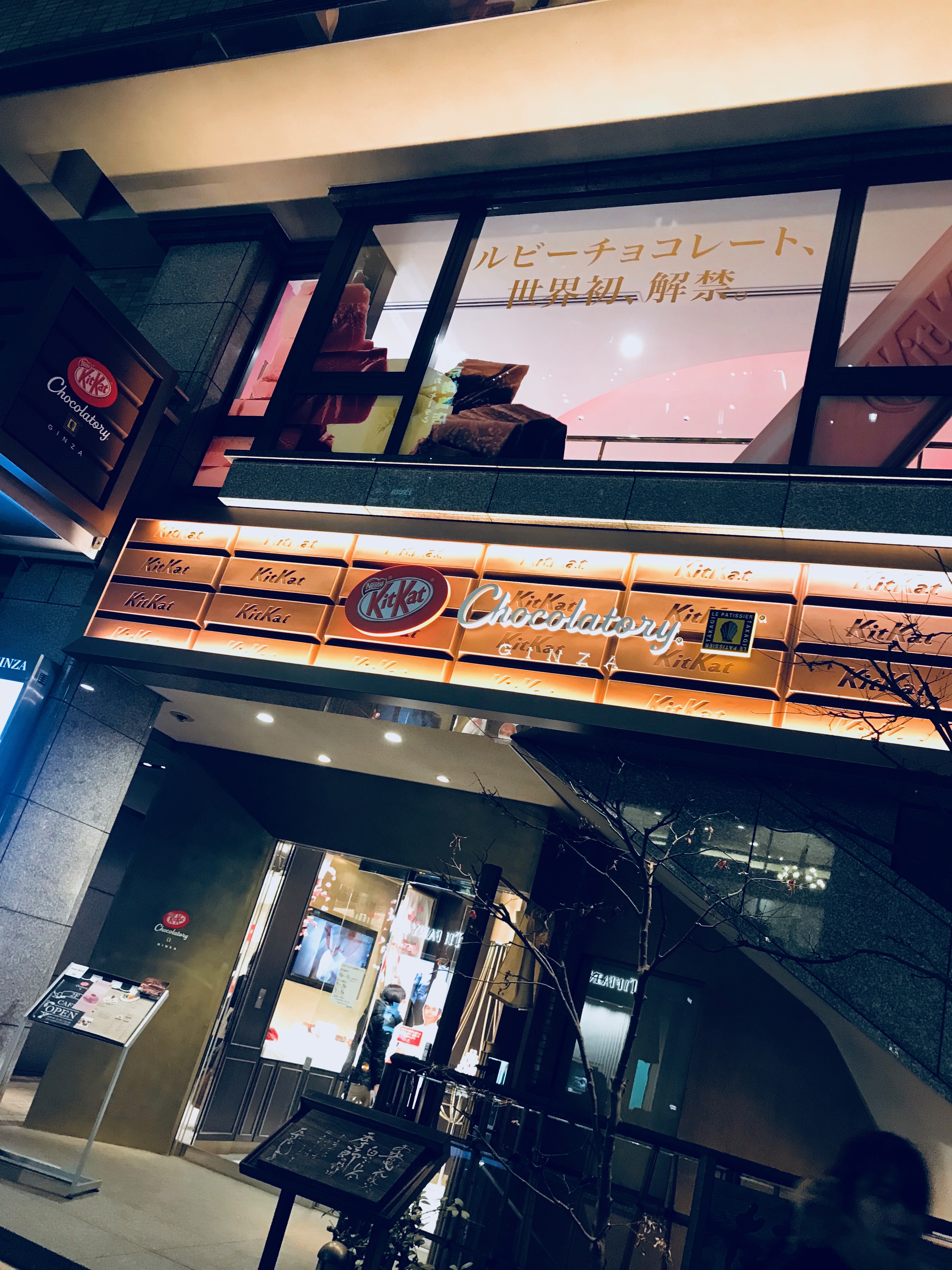 Inside is a super fancy KitKat store, one that rivals a jewelry shop if I may say so…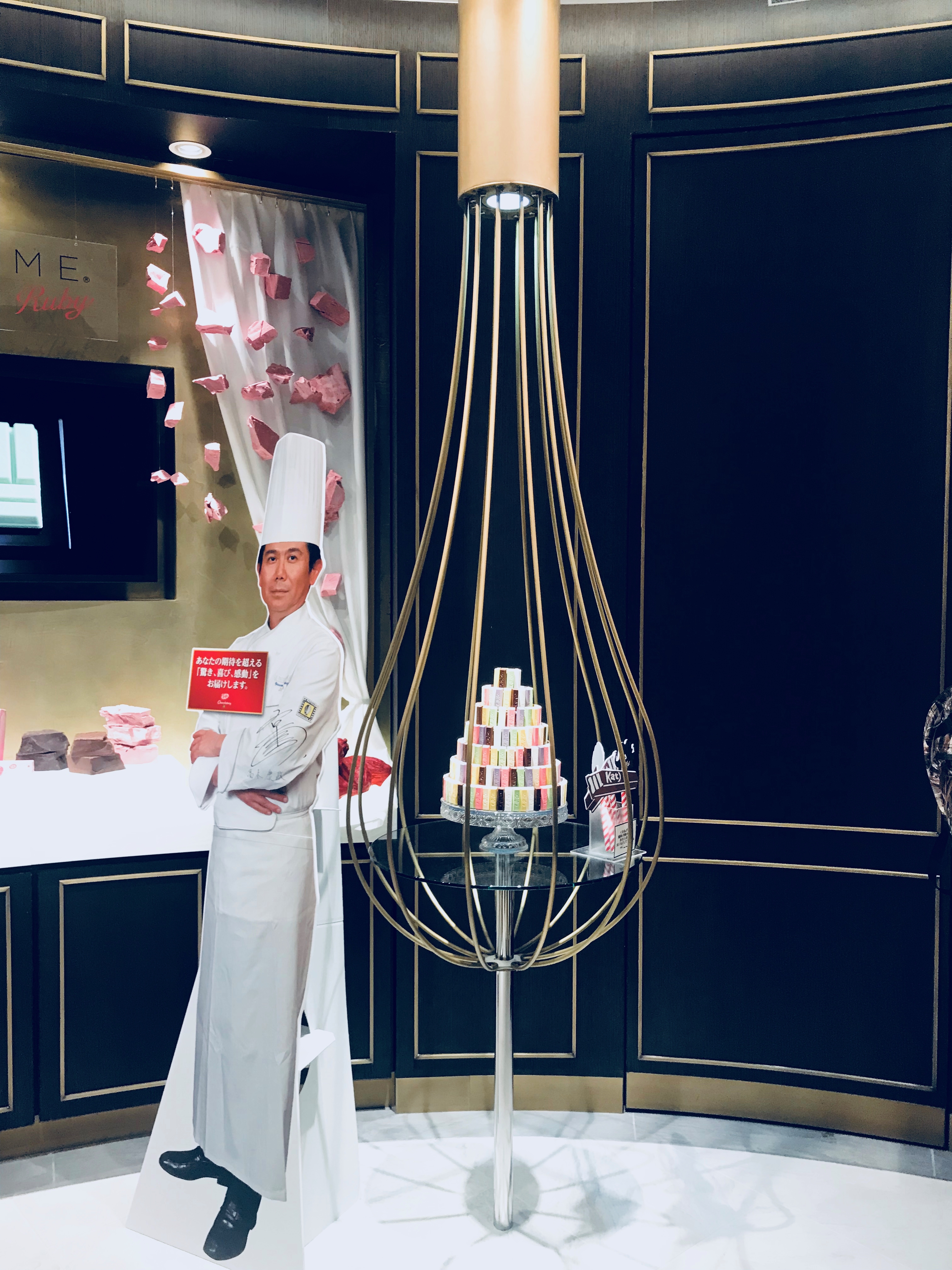 The displays are truly sublime: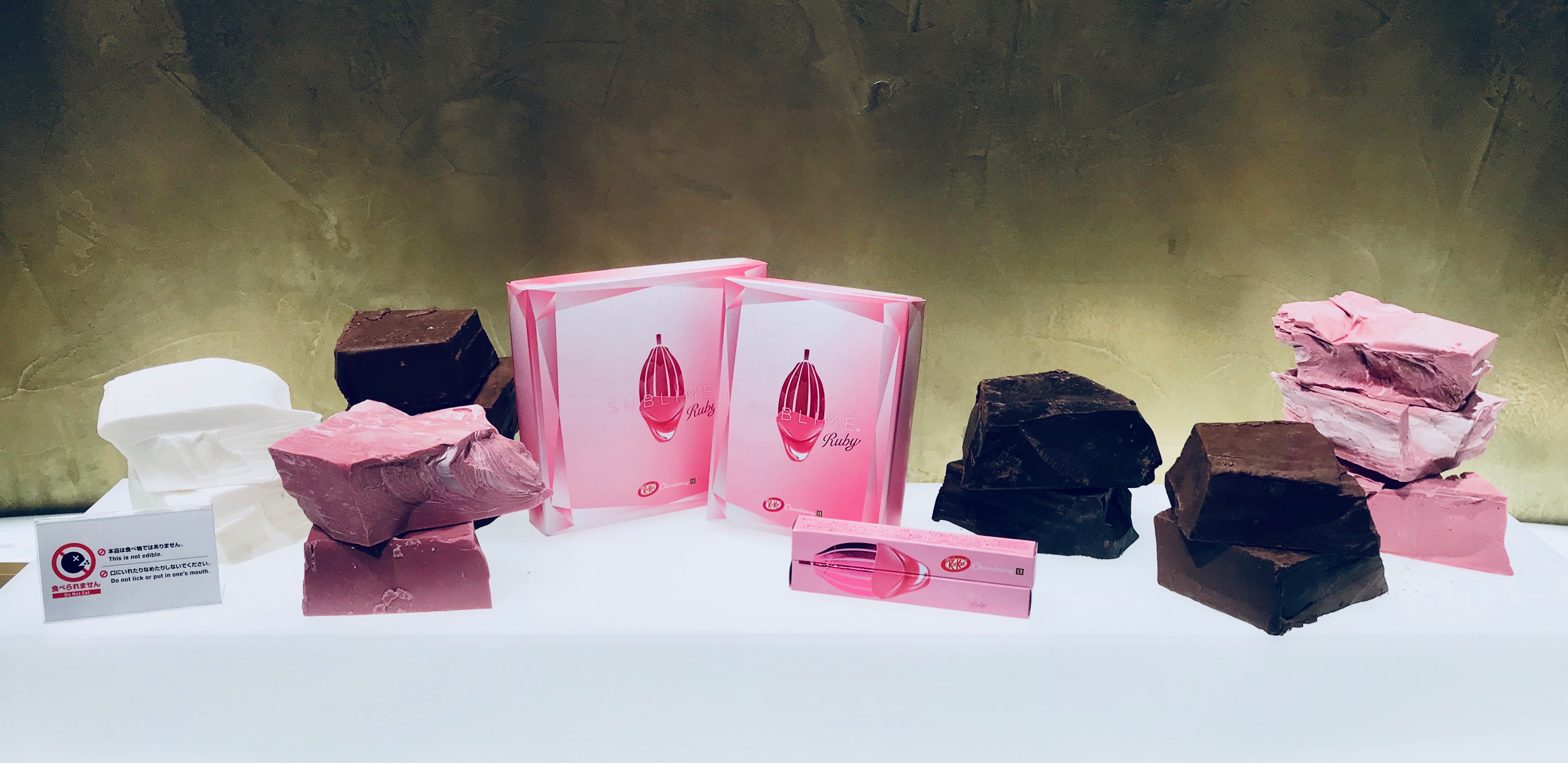 And just like the "do not touch" sign in a jewelry store, there is a "do not lick" sign at this store…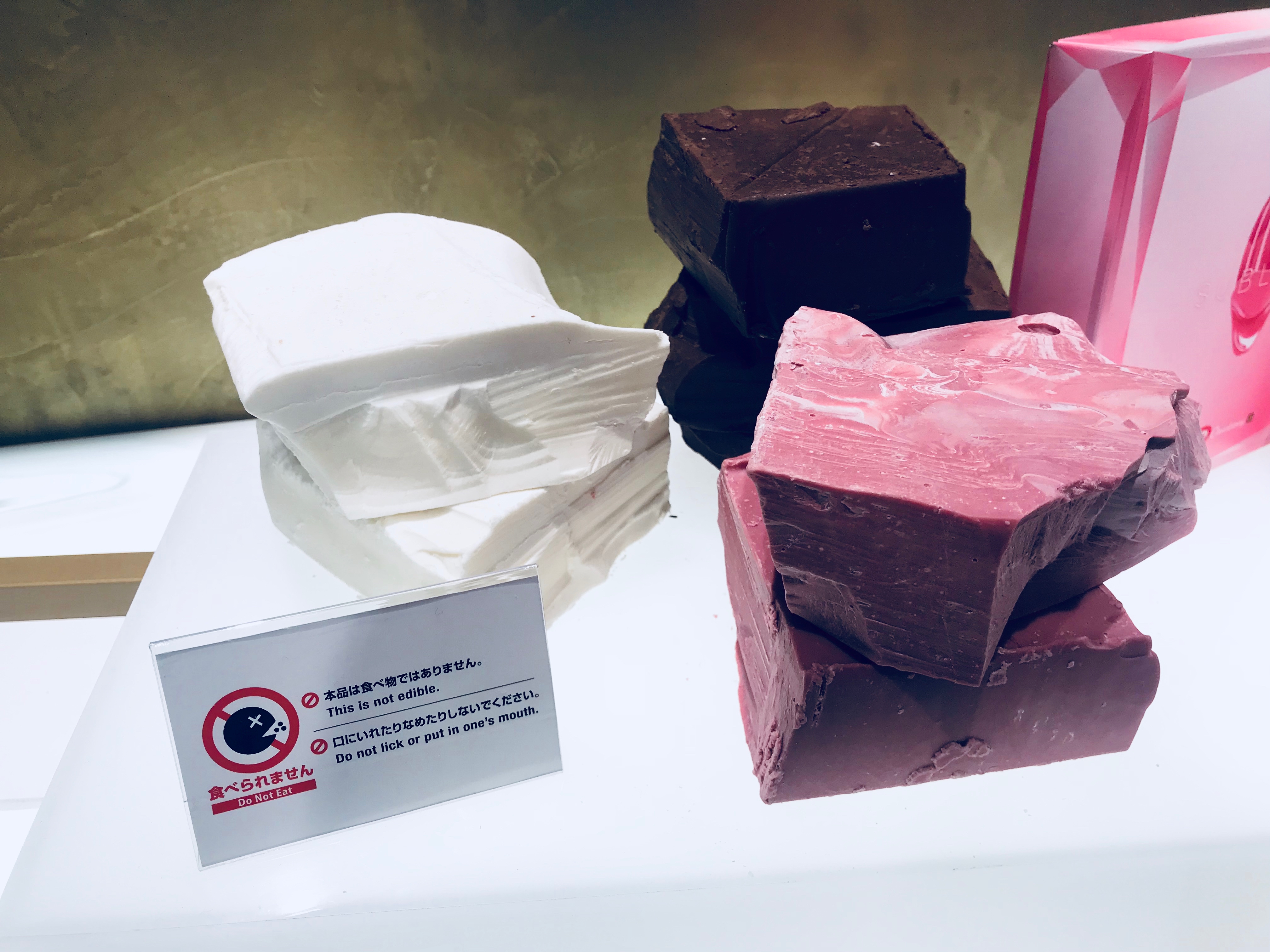 Right now, the new Ruby Chocolate KitKat is the new hotness. In fact, I came to the KitKat specifically because my friend @flufffel alerted me to this important news:
"The Sublime Ruby Kit Kat bar, which comes via RocketNews, is made of the new Ruby chocolate that's now been added to the list of other standard chocolate flavors including Dark, Milk, and White — White was the last new chocolate flavor added to the list and was invented about 80 years ago. The Ruby chocolate is the creation of Zurich-based cocoa producer Barry Callebaut, and according to the company, it offers "an intense sensorial delight" derived from a "tension between berry-fruitiness and luscious smoothness." (Yes, our mouths are watering right now too.)" ~ Nerdist
"The Ruby chocolate offers a new taste experience, a kind of berry flavour made from the natural Ruby cocoa bean, with a characteristic pink hue. What makes the Ruby chocolate special is the intense taste and colour it achieves without the addition of any flavour or colour." ~ Nestle
Although they were selling the Sublime Kit Kat in the shop, I went upstairs to the cafe for the true experience. I was shocked to see a super cute romantic cafe, covered in pink!, associated with the KitKat brand: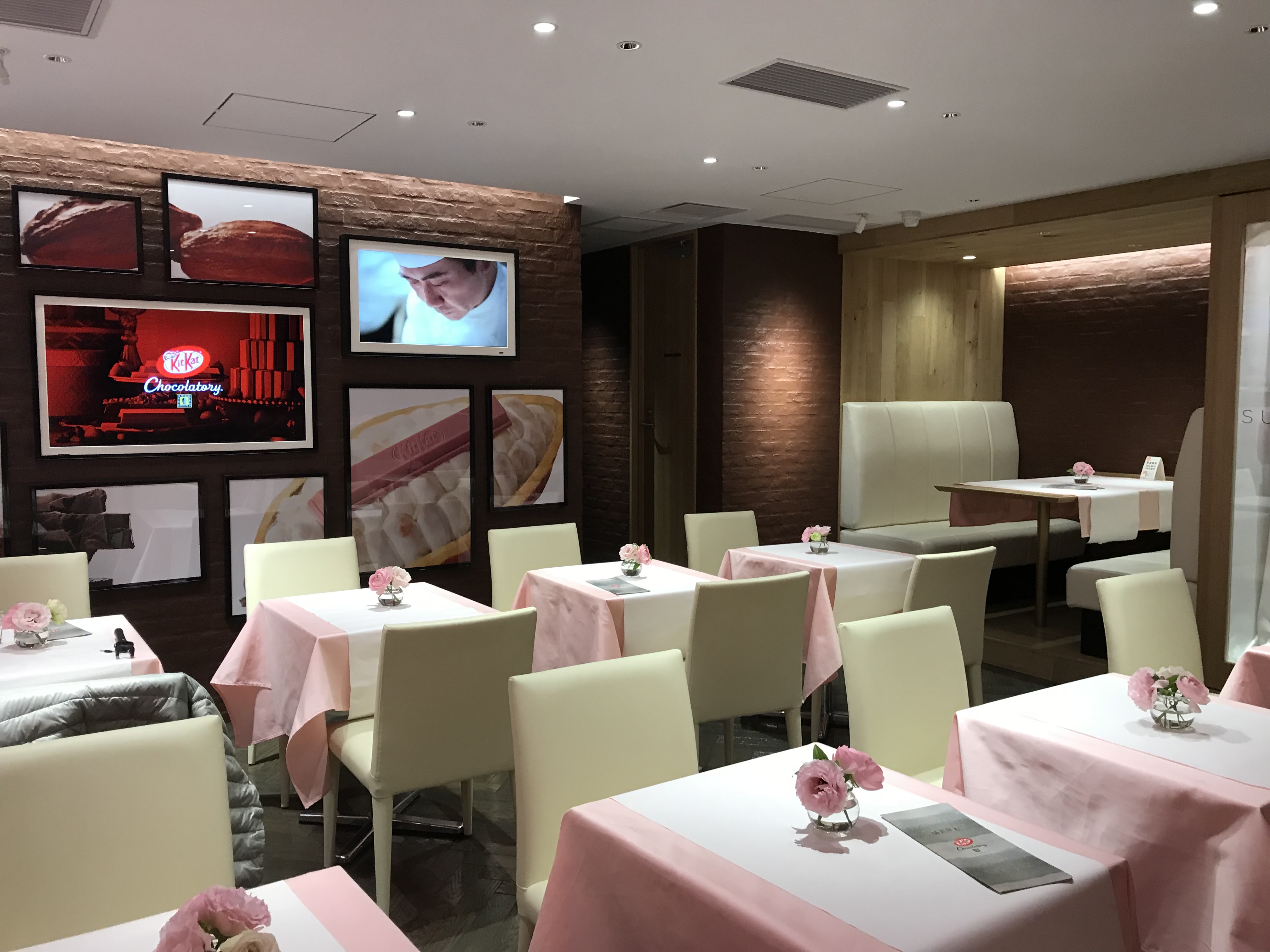 Even the counter was cute and made of KitKats!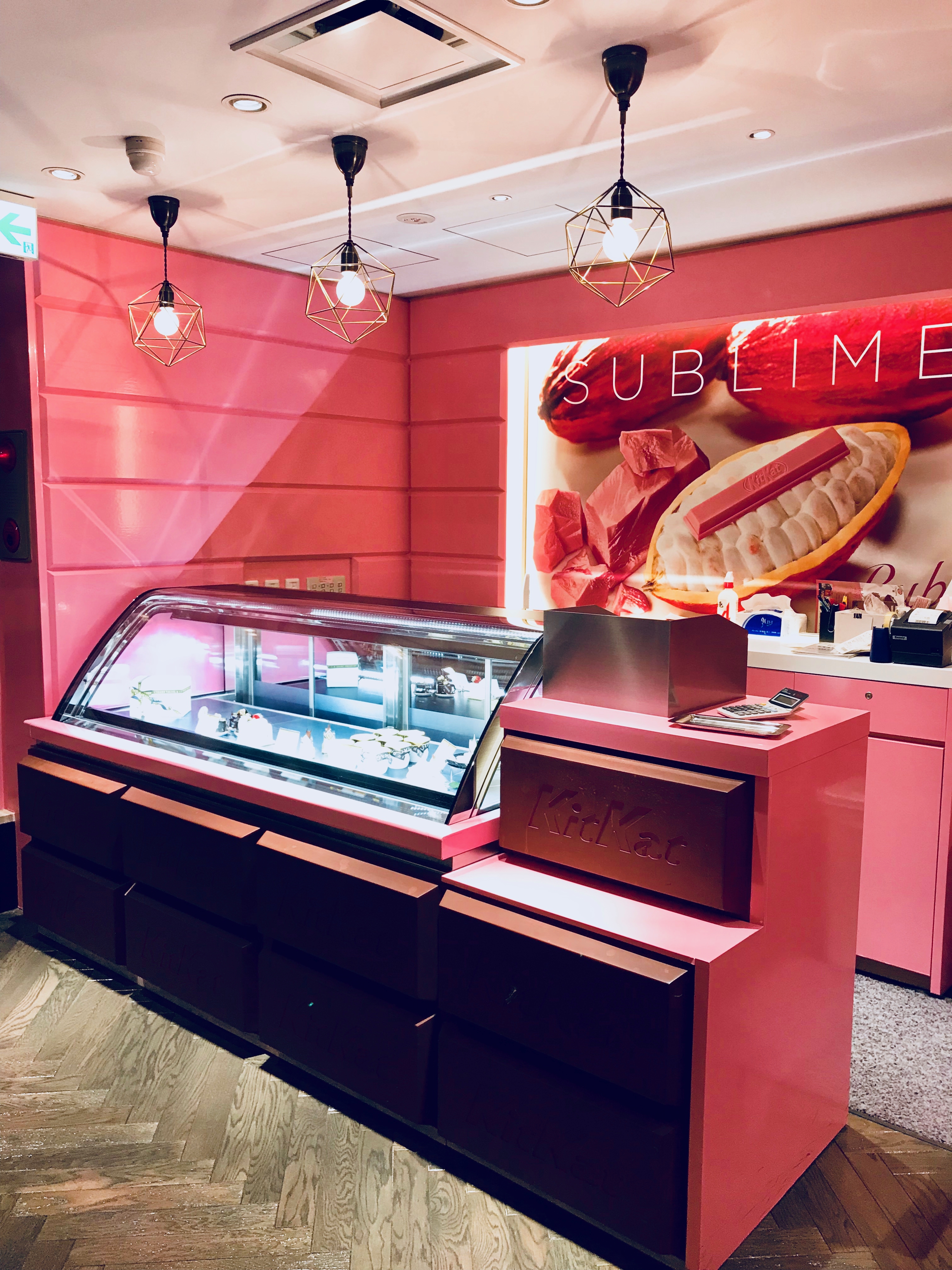 I ordered the special Ruby KitKat with Raspberry Hot Chocolate (I think) for the special tasting:
There goes my notion of KitKats as a junk candy to eat on the go…
Sublime Ruby tastes like berries. It's truly shocking that it's not an artificial set of flavors! I prefer dark chocolate, so this was a super different taste experience. But after leaving the cafe, I found that it grew on me. I think if I'm exposed to more Ruby Chocolate I might really like it!