Overcoming my Fear of Skiing with Snow Monsters
NatashaTheNomad
02/07/2018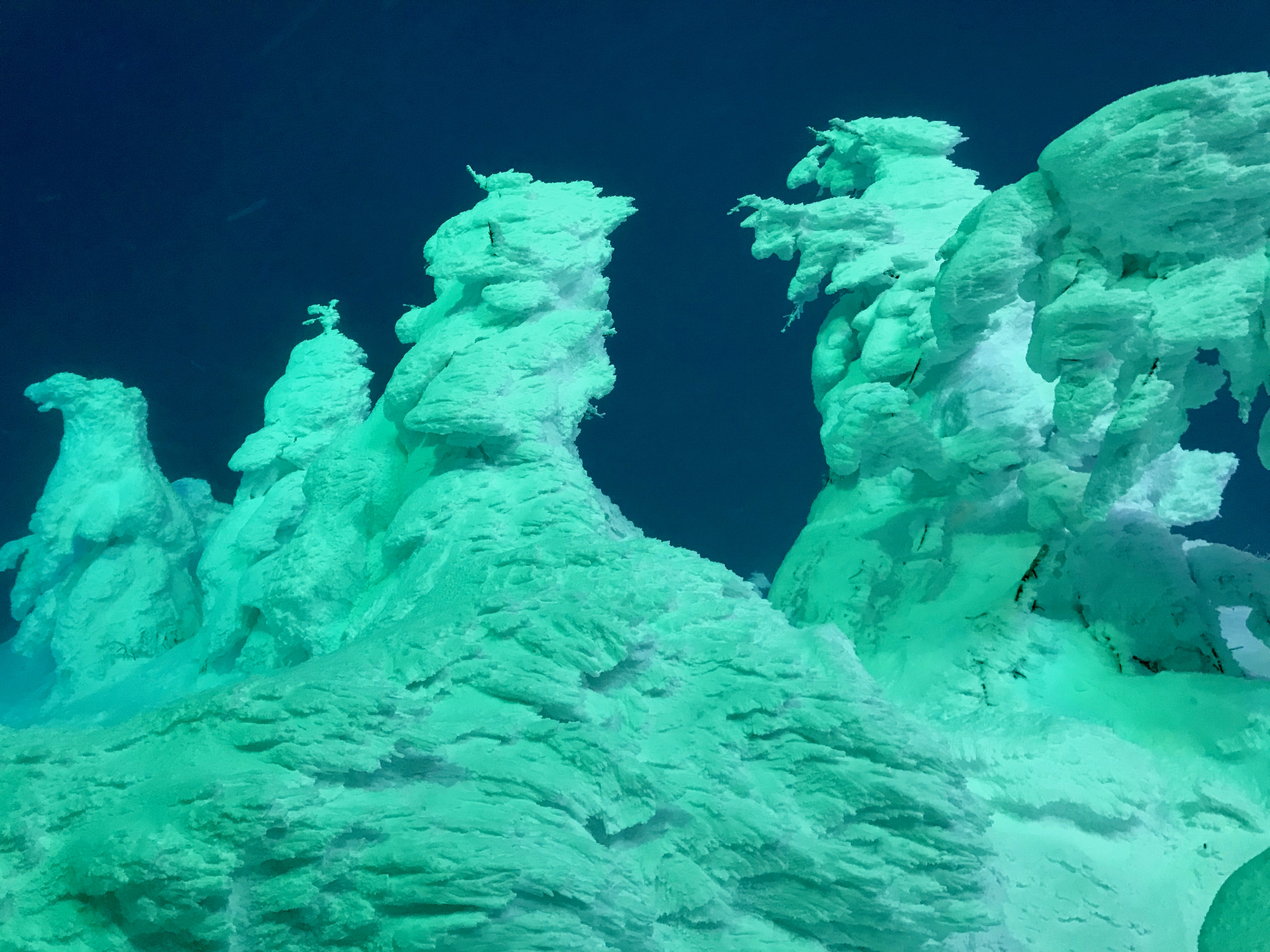 "The Snow monster or Juhyo is an art of Japanese nature made by the snow, wind and ice. Mt. Zao screams when winter arrives that remain silent to us until we find the snow monsters out there. As winter rolls around in the Tohoku region, a seasonal wind starts blowing in from Siberia, Russia. There is an ongoing process that repeats over and over again which turns trees of Zao into snow monsters. The process begins with freezing winds pass over the Sea of Japan. This creates moisture in the air and after crossing the Asahi Mountain Rang that lies to the west of Mt. Zao, that moisture forms clouds of cold droplets. These clouds frost the conifers on the slopes of Mt. Zao as it is hardly pushed by strong winds. The clouds pushed by strong winds help to frost the conifers on the slopes of Mt. Zao. Thus how the trees start forming like snow monsters." ~ kyuhoshi.com
When I first heard about the snow monsters, I didn't even realize that they were located on a ski resort. I just really wanted to see them!
I used to ski about 8 years ago or so. My boyfriend at the time and I went every weekend in the Washington, DC area. Not great skiing there (with a lot of artificial snow!), but it was a good spot for me to learn and practice. After a lot of practice, we took a trip to Breckenridge, Colorado for some of that real good skiing!
Everything was going well. I had learned and practiced and I got pretty good. I could even go down Black Diamond slopes. I felt confident. And that turned out to be the problem…
As I was skiing down in Breckenridge, flying, happy, confident, I saw a little path in the trees. I've never skied in the trees before, so I assumed it would be a nice straight path. I didn't bother to stop much, I just launched into the trees even though I had no visibility into the actual path…
Well, that was a mistake… the path inside the trees was extremely bumpy, up and down, up and down, up and down, I was going too fast and I had to stop. I stopped by bumping into a tree…
Luckily I had my helmet on, but it took me some time to get up, put on my skis, and get down. At the hotel later that day, I felt nauseous and even threw up. The doctor said I had a concussion. I kept thinking of how I didn't warn my boyfriend, who was ahead of me, that I was going into the trees. It's possible that nobody would have found me if things were worse! We left Breckenridge early.
We went skiing again in Lake Tahoe, maybe a year later. I went up to the top, but my body was shaking. I barely made it down somehow and then I stopped skiing. My body wouldn't let me anymore. I quit.
Bunny Slopes
I didn't plan on skiing this time, but my friend really wanted to. I decided to possibly try again on the bunny slopes. If I didn't like it, I would just hang out in the onsen, the Japanese hot spring public bath, while my friend skied.
As I got the first look at the slopes again in the morning, I realized that all my feelings of fear were gone. The slopes were just slopes and I knew I could conquer them. They weren't the treacherous places of death I felt the last time I attempted to ski after the concussion. I was even a little excited!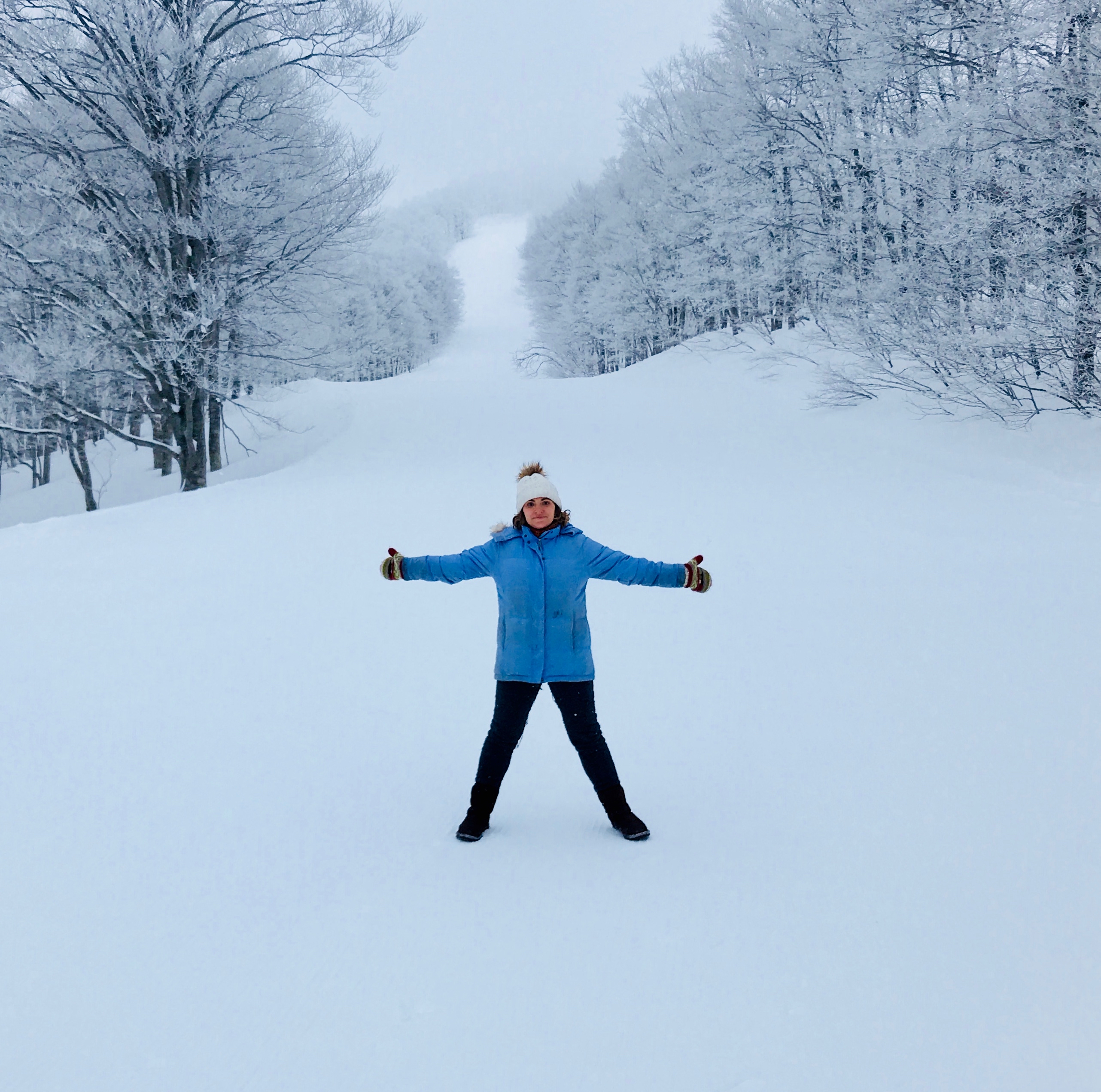 I put on the ski gear in the rental shop and I was ready!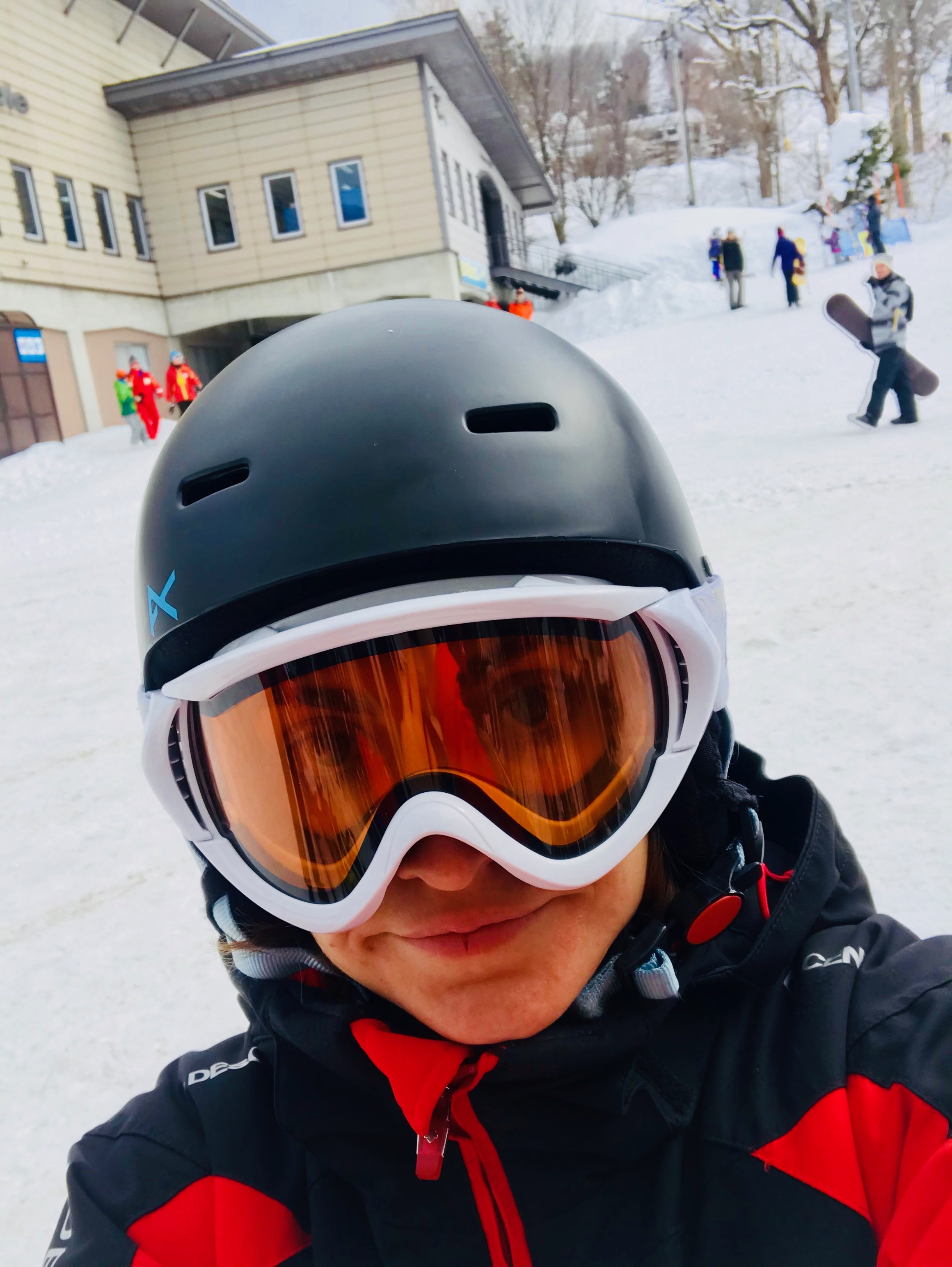 I looked on the ski map, and saw an easy slope nearby. I took the lift up only to realize it was not the bunny slope I was hoping to practice on…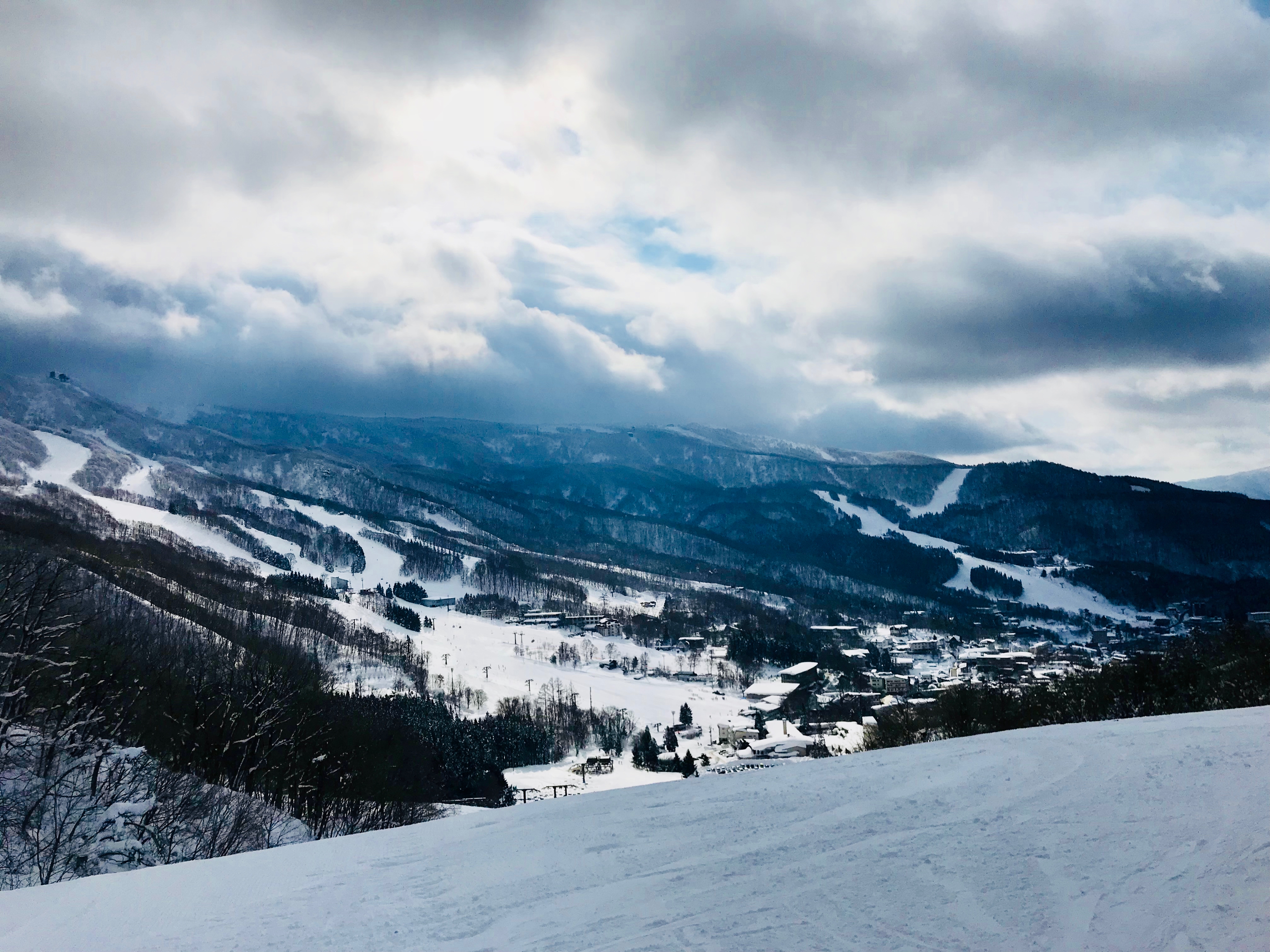 It really should have been an intermediate slope… Not only was it too steep, it was also icy and slippery. I made it down, but it was not enjoyable…
I looked for another easy slope, and found it. This time, it was in fact easy. I was flying and having the best time! I skied down that slope for the rest of the day, each time going faster, having more fun, and gaining my confidence back. I felt like I could move on to intermediate slopes or even just different ones, but I was having so much fun on this easy one, I just continued flying!
Snow Monsters
Luckily, you don't need to ski to see the snow monsters. In fact, when they are illuminated at night, skiing is not allowed. We took the cable car up!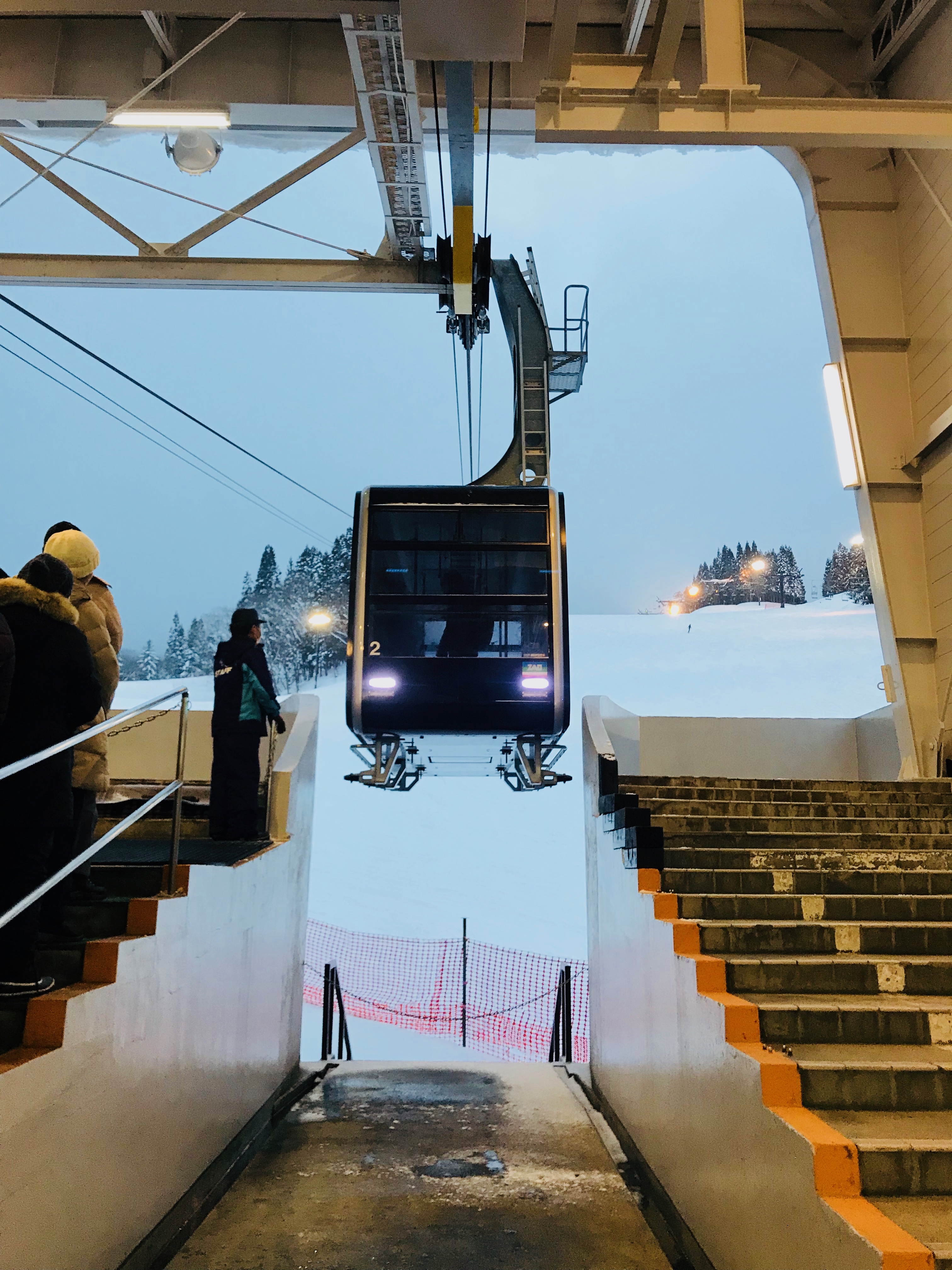 … and up and up and up!! And then there was another cable car to take us even higher to the very top!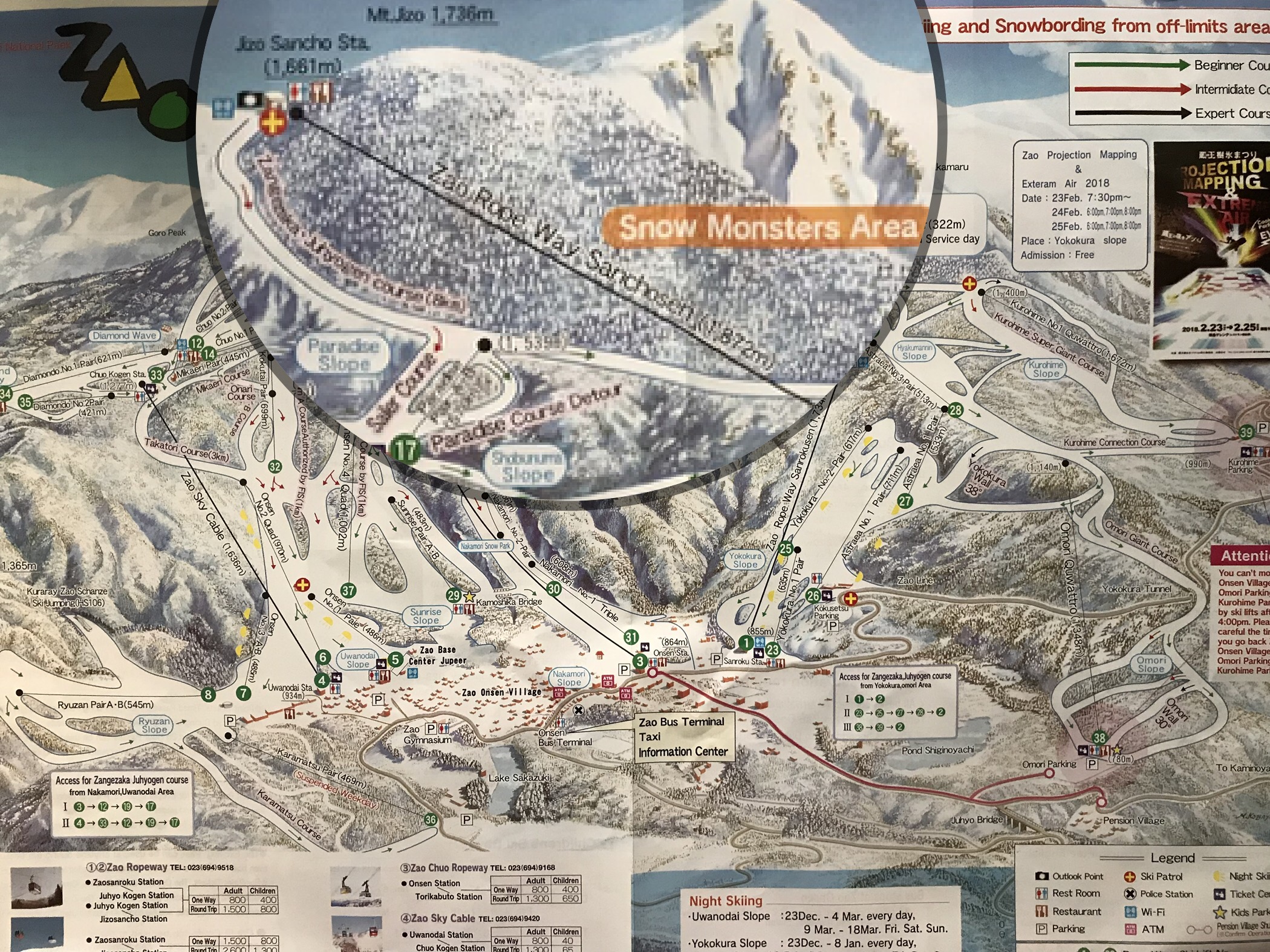 The views up were mostly obscured, but we managed to see some of the beauty :)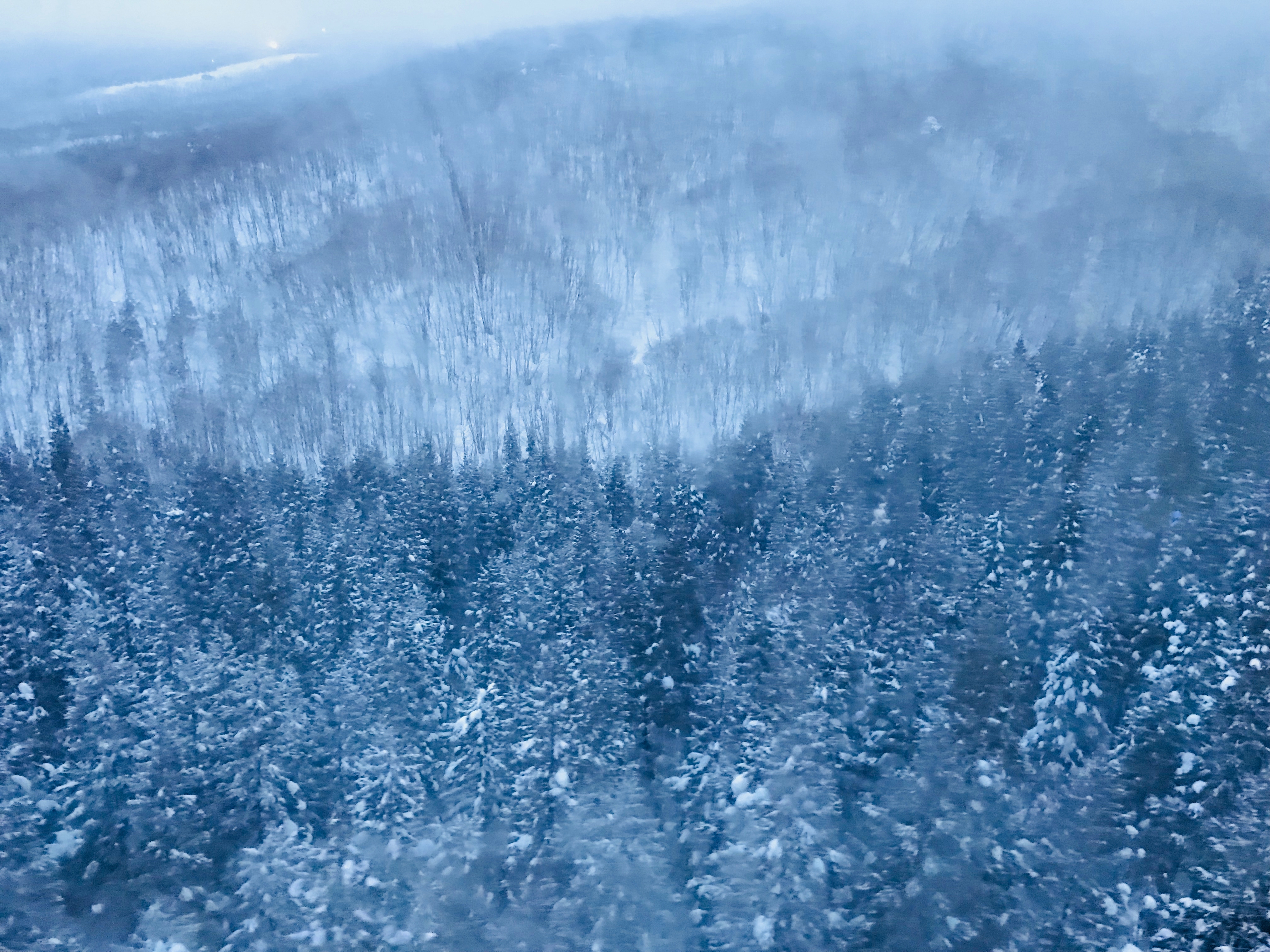 The snow monsters were even more amazing than I imagined. I was blown away by this nature-made art!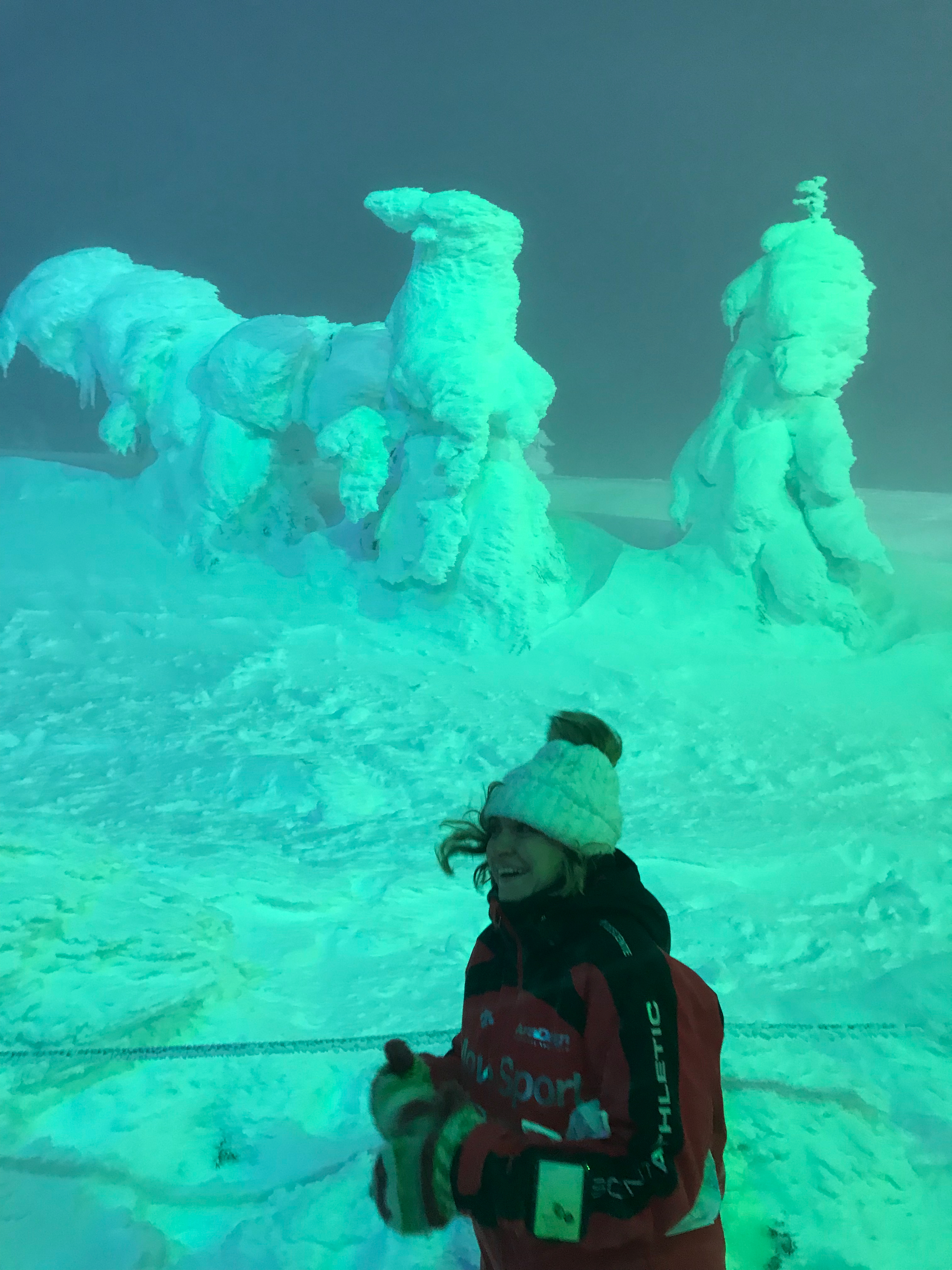 It was hard to take pictures that justify their magnificence - it was windy and FREEZING at -11 degrees Celcius!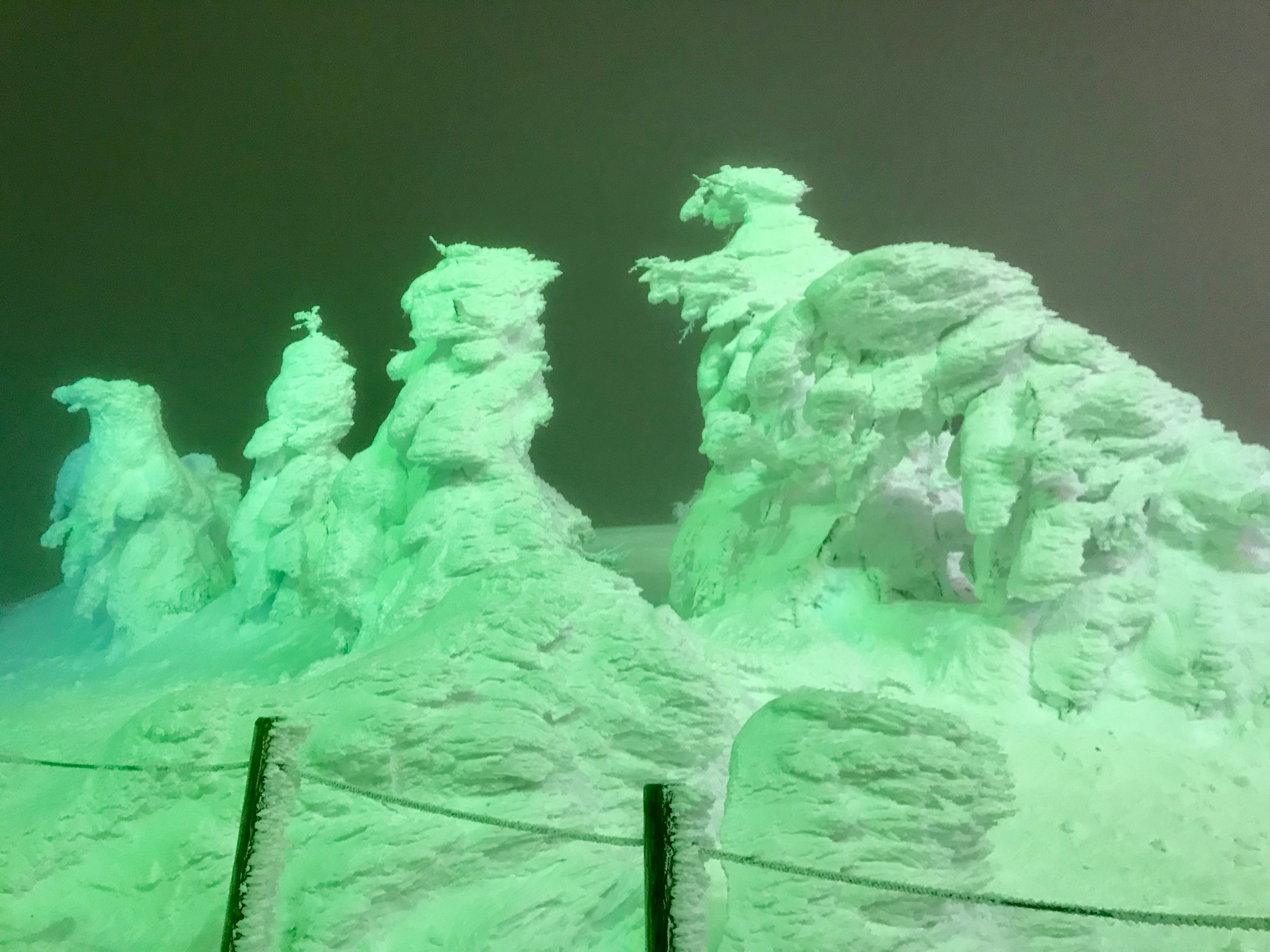 Some of them looked like dinosaurs, another like a duck, another like a man's face, another like an elephant. Simply mind blowing!!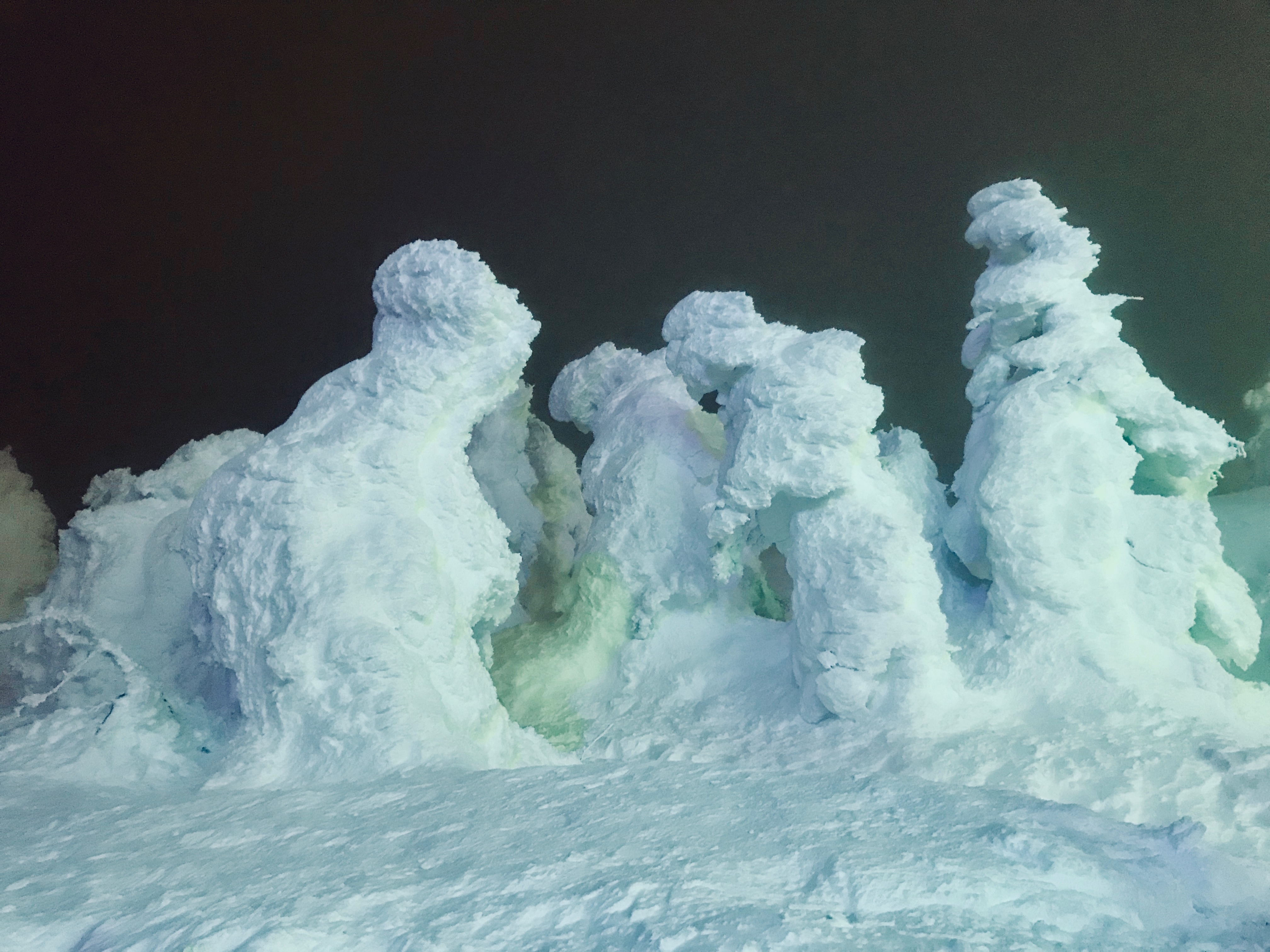 Conquering the Mountain
When I woke up the next day, I couldn't be more excited to hit the slopes. I NEEDED to ski with the snow monsters! The only problem was that the snow monster area was for intermediate skiers, and I still felt like a beginner.
Still, I wanted a challenge. I looked at the ski map and realized that there were A LOT of green slopes all the way up and sideways and down the mountain. I went up on the left, and worked my way down to the right, getting lost in the winter wonderland a few times along the way.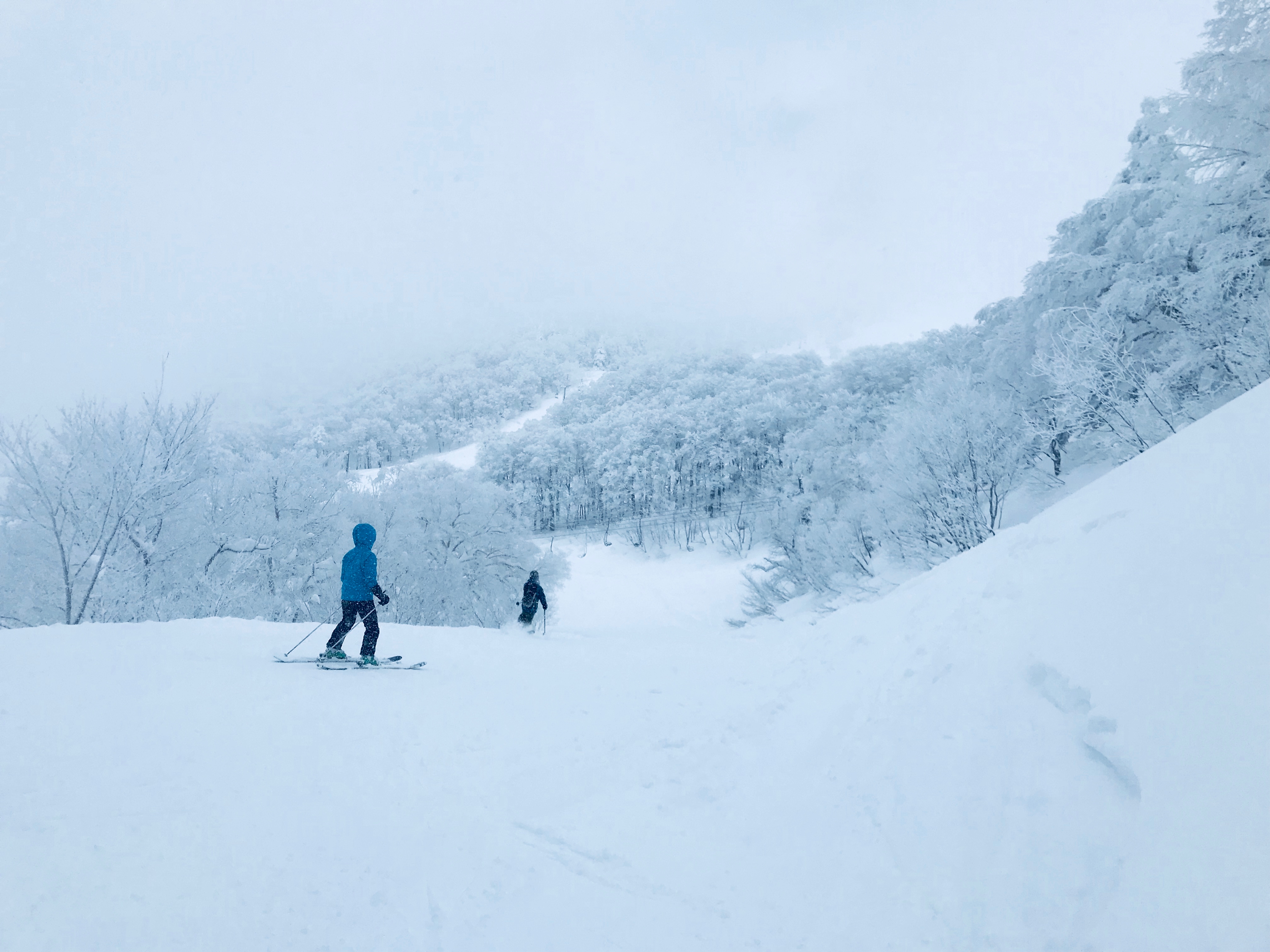 The last time I went skiing, many years ago, my boyfriend took the charge with the mountain map. I just followed along. This time, I was on my own with the map. Sure, the map is probably easy to read for most, but I still felt that feeling of ownership and accomplishment when I figured out where I was, which path to go on, how to get unlost, and especially when I ended up at the exact spot at the bottom that I meant to (which was different from where I went up!) two hours later!
I skied around most of the mountain, and I felt amazing. Confident and happy. I knew I could handle tougher slopes. After eating some food, I was ready to conquer the snow monsters!
I went up and up and up and there I was, at the highest part of the ski slopes with the snow monsters, this time in the daylight.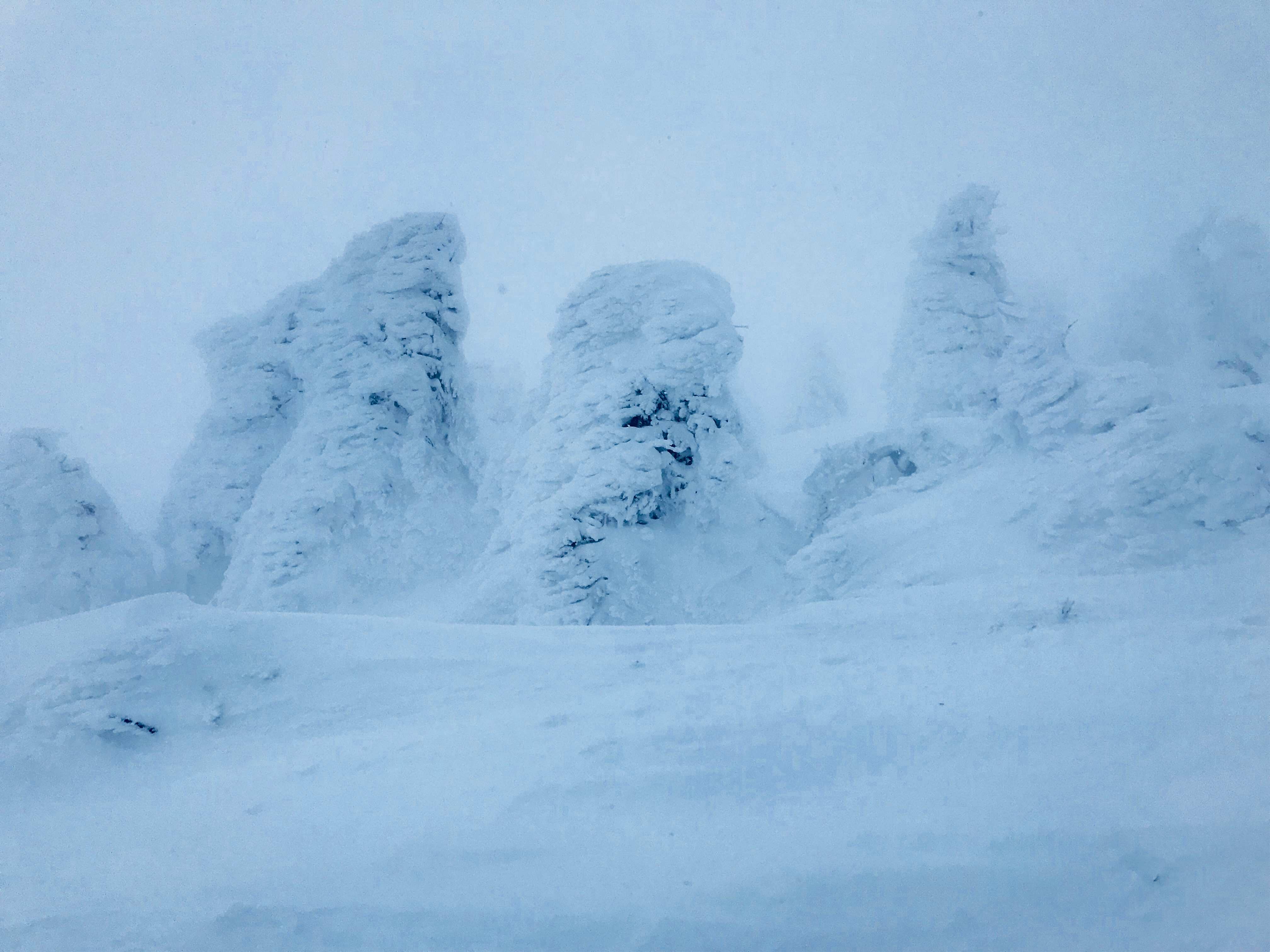 The visibility wasn't that great, so they seemed to just pop out at me as I was skiing: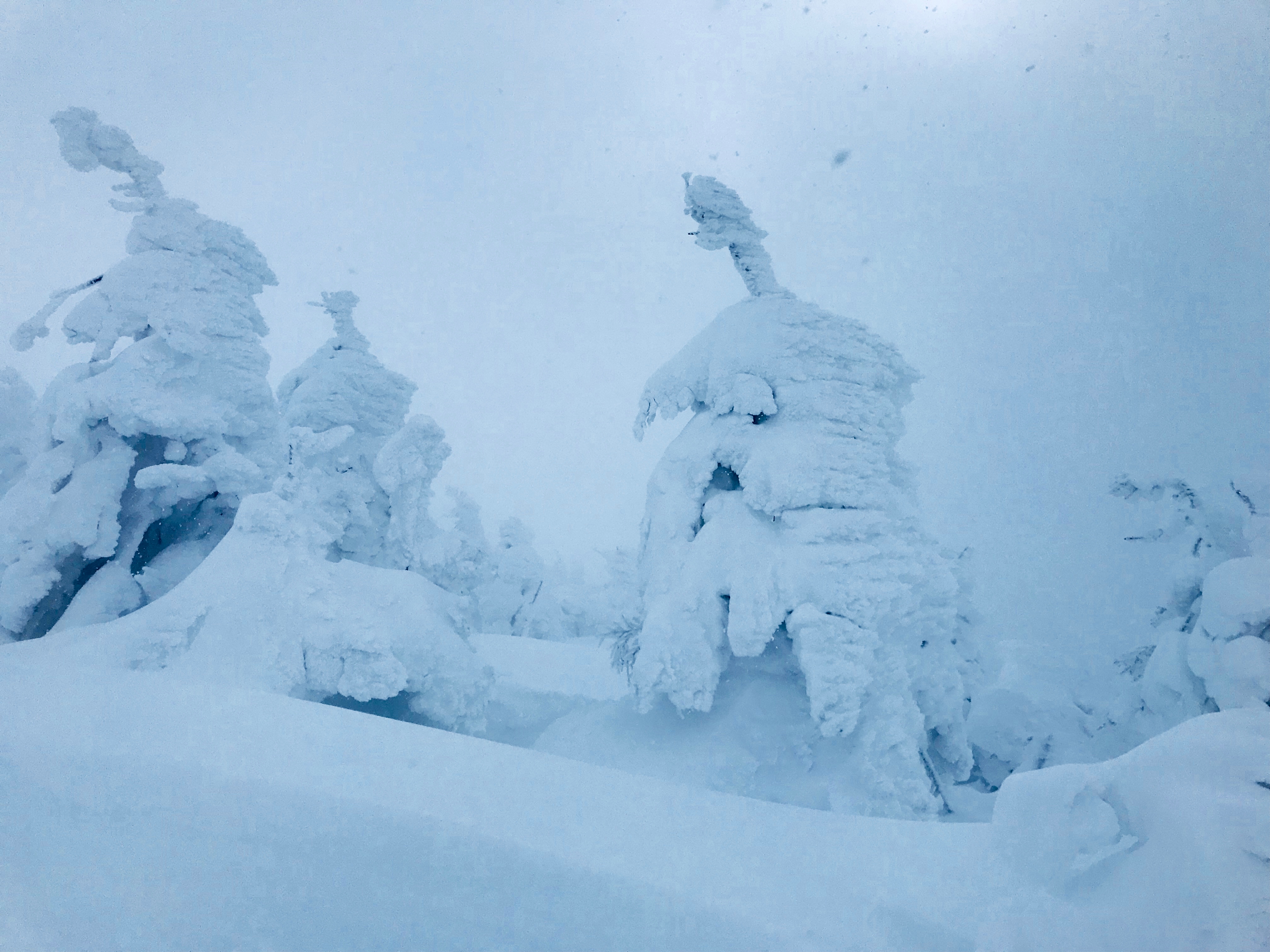 And the slope was actually not that hard! I had no problems going down! It was so pretty and so much fun!! Soon, the monsters became more like trees than monsters…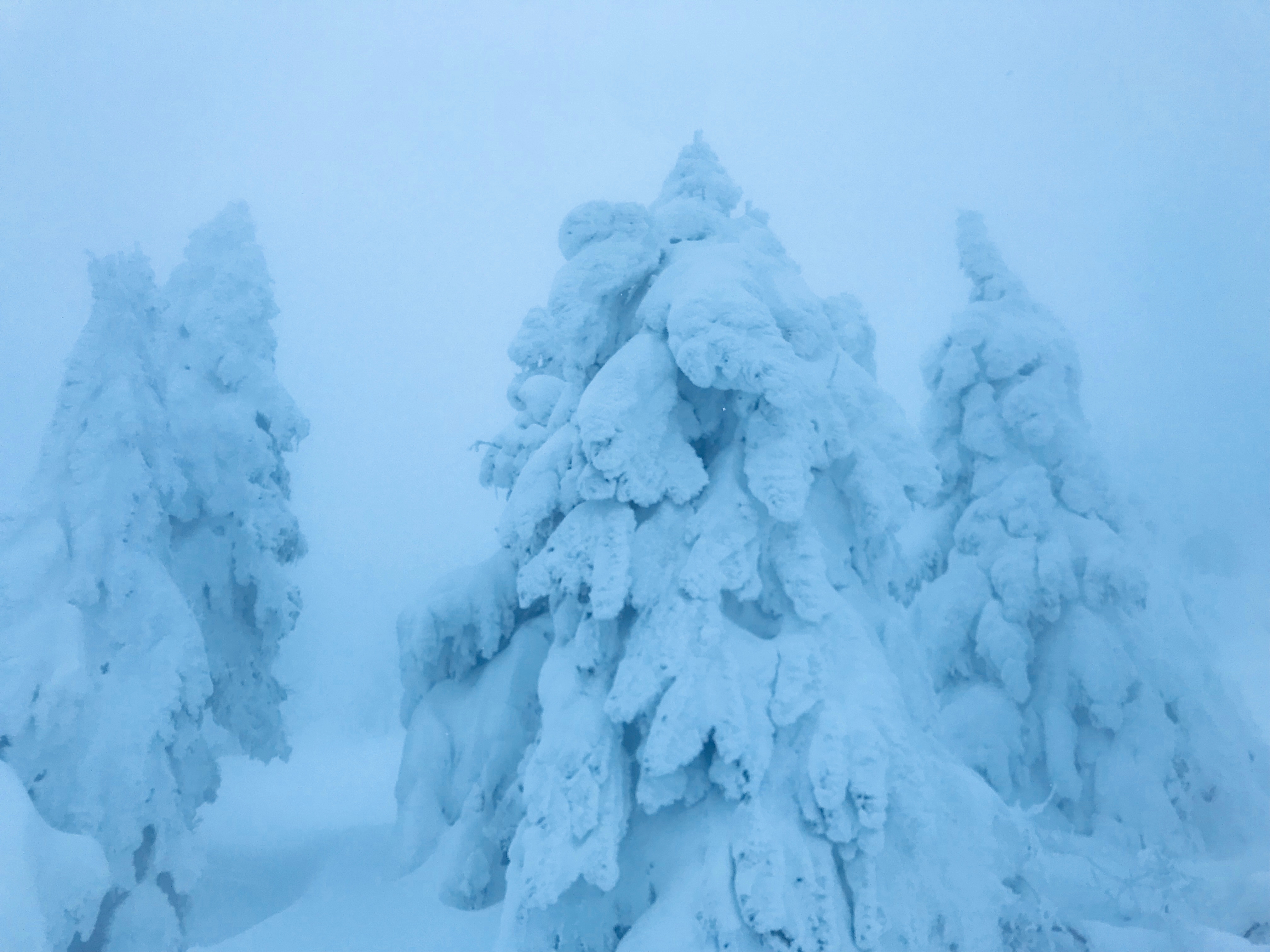 And then just frozen white trees: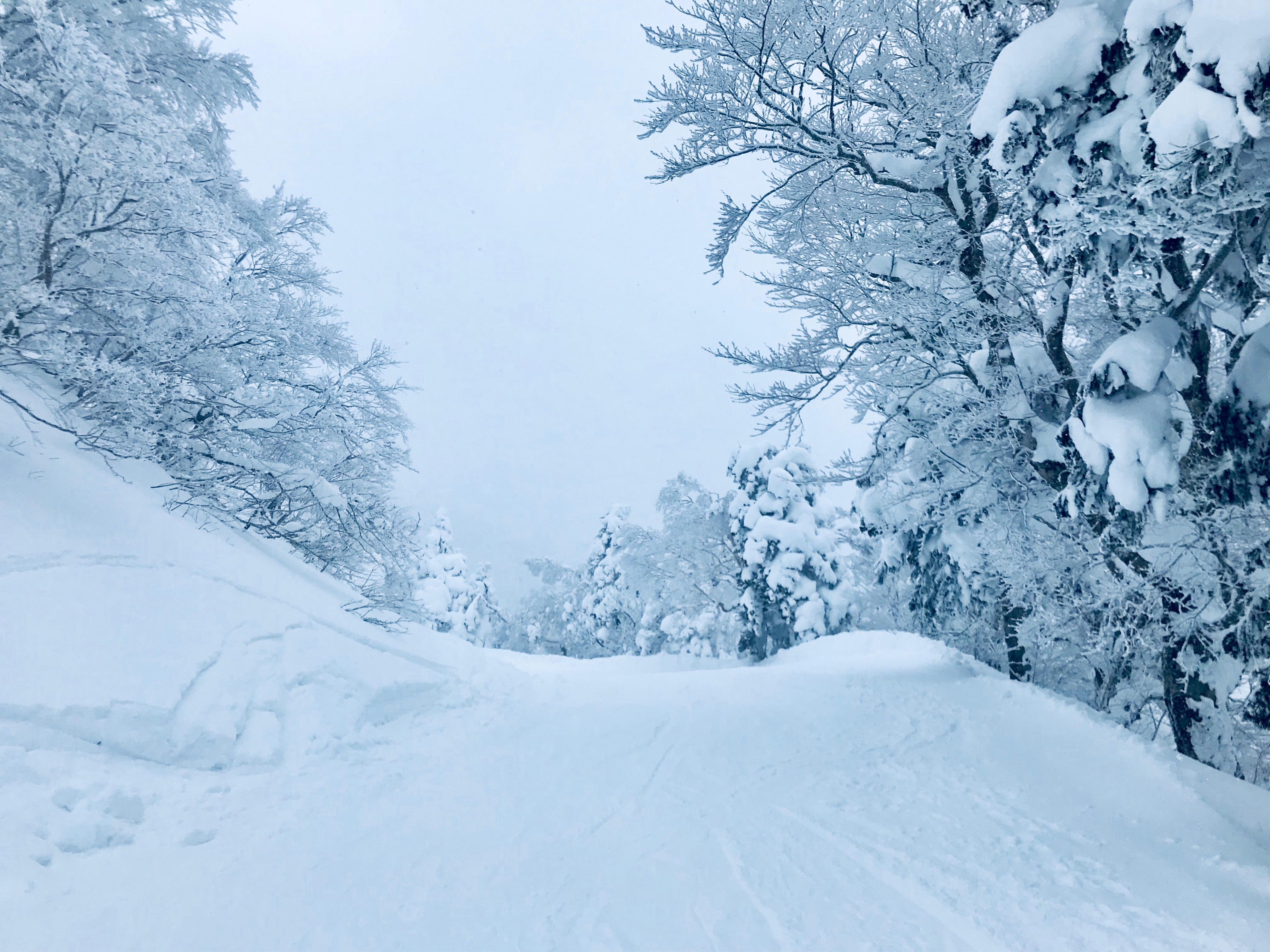 I made it down and skied again a few more times with my friend before heading back to Tokyo, excited to come back for longer next time. What a joy ride!
I hope you don't wait for 7 years to overcome a fear like I did! If it wasn't for the snow monsters, I might have never felt that joy of skiing again!
See more from the trip in my friend's video here!