Onthana's Massage: A Magical Foot Massage Experience in Ketchikan, Alaska
NatashaTheNomad
06/21/2018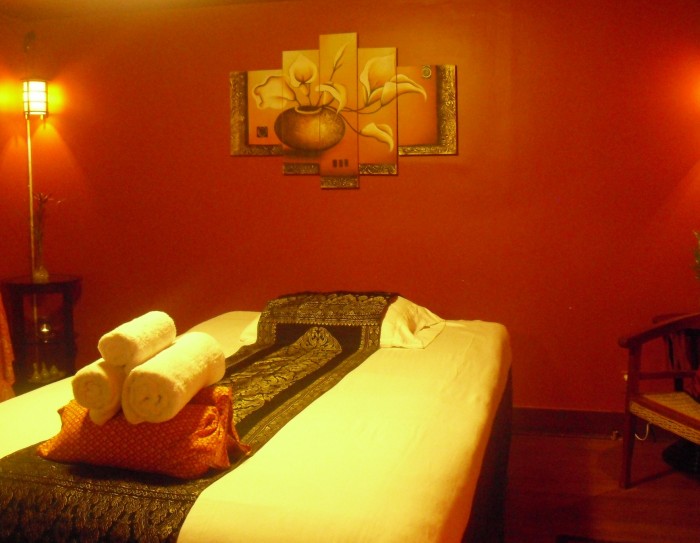 As soon as I got to Ketchikan, I fell apart. The past two week's extreme work stress caught up with me. That, combined with changing locations, climate, and daylight times all came together in the form of symptoms such as back pain, migraines, extreme fatigue, and even vertigo!
I needed a healer. But I was in a small town Alaska… And the businesses that are here are aimed for cruise ship tourists… who will likely never come back to this town again after their 6 hour stop-over. So I didn't have super high hopes when I booked a massage with Onthana at Onthana's Massage. Yet, I was desperate for any relief I could get.
The first thing you notice upon arriving to Onthana's Massage is that Onthana operates her massage business out of her home away from the main downtown area. It's sort of awkward to go to because it's an actual house. It's not one of those flashy downtown businesses trying hard to attract tourists. Good sign…
I got a two hour herbal Thai massage and it was absolutely heavenly. Onthana definitely has that healing touch. I walked away feeling incredible.
Unfortunately, the next day, the stress returned and I had a fit of anxiety, stressing me out more. A few days later, as I was feeling slightly better, I went back to Onthana. This time, I got a one hour back, neck, and shoulder massage and a one hour foot reflexology massage to help with my migraines. This is where things got interesting…
After a one-hour back massage, I was feeling sooooo relaxed. I turned over for the foot reflexology and it was the most magical experience…
You know those foot reflexology charts that match parts of your foot with organs in your body? Just google "foot reflexology" and you'll see one! I always thought those were neat. But every time I got a foot reflexology massage in the past, I focused on my foot. A foot massage is pretty intense…
But at this moment, at Onthana's, feeling super relaxed after the back massage, and with Onthana's perfect massage pressure (did I mention she has the healing touch?!! it wasn't too hard and painful, just right!), I wasn't as focused on the foot. Suddenly I could feel different parts of my body, including internal organs respond to her touch on my foot! It was crazy!
I could feel my chi starting to flow, my body opening up. I could feel the toxins starting to circulate, escaping through my pores. And I was starting to feel an emotional release. Like I wanted to cry. I ended up crying the next day, releasing that stress and tension and emotions that have been breaking me from the inside. This has happened to me once before when I got a massage in Thailand.
My migraines and vertigo went away in the next two days and I started to feel great again.
Onthana is a real deal. It's amazing to find such a healer in a small town in Alaska, but here she is! If you're ever in Ketchikan and need to de-stress, make sure to book with Onthana!