Nyepi Day: A Day of Religious Police State in Bali
NatashaTheNomad
03/17/2018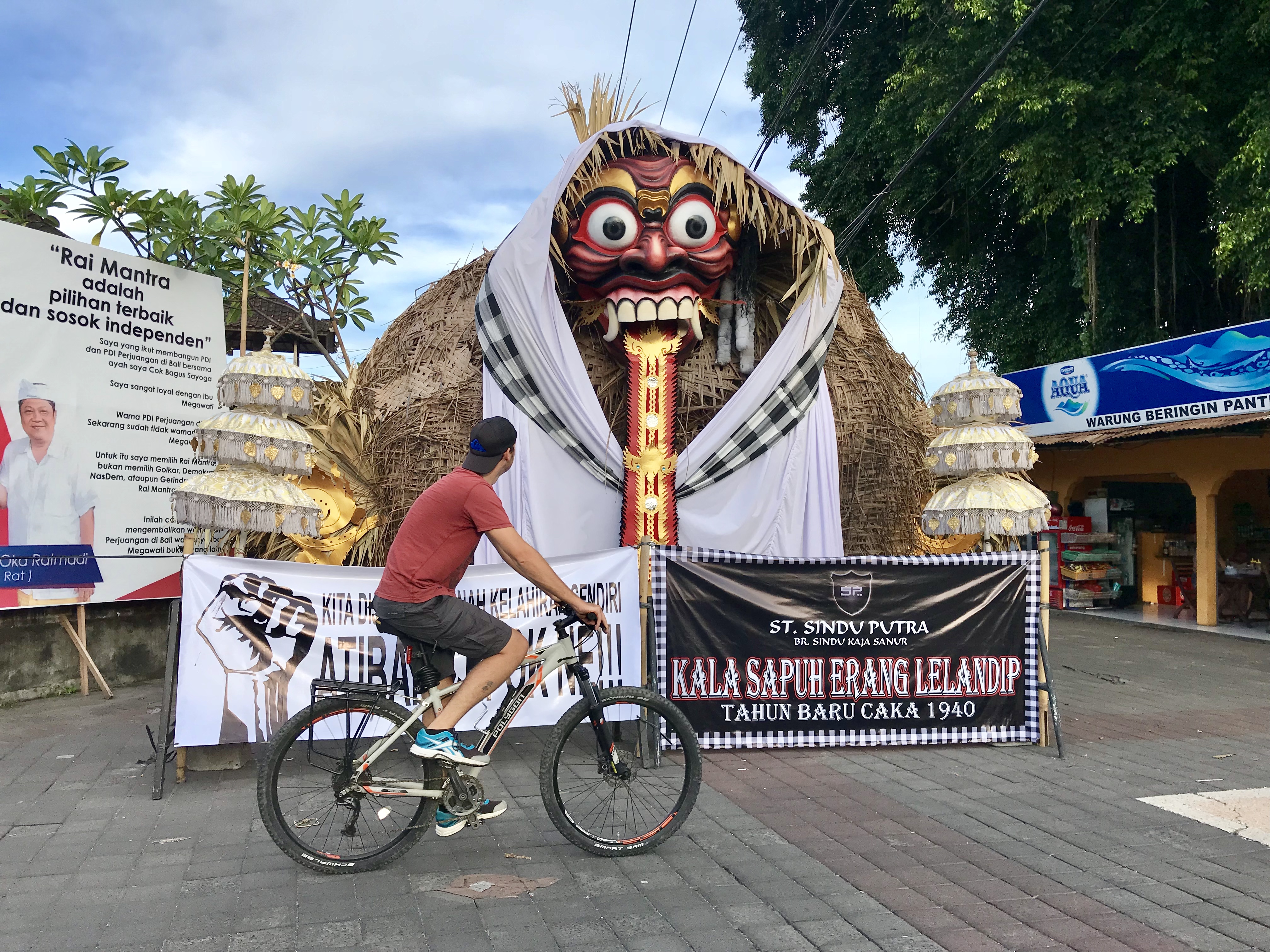 "Nyepi Day in Bali is a New Year celebration unlike anywhere else on the planet. Bali celebrates the Saka New Year as the Bali Day of Silence. It's ultimately the quietest day of the year, when all of the island's inhabitants abide by a set of local rules. These bring all routine activities to a complete halt. Roads all over Bali are void of any traffic and nobody steps outside of their home premises." - bali-indonesia.com
The first time I heard of Nyepi was when I was coordinating plans with a friend visiting Bali during my month-long stay here in March. He learned about Nyepi after he already planned his week-long vacation… from his AirBNB host.
All airports, hotels, restaurants, beaches would be closed that day he told me. That sounded a bit crazy for such a tourist-centric destination, but turns out he was right…
Nyepi, which happened yesterday on March 17th, is a day of silence. Everyone on the island is expected to stay inside their home for 24 hours - from 6:00 AM to 6:00 AM the next day!
Before Neypi
I arrived to Bali a few days before Neypi. During my first day here, my friend and I ended up on a random locals beach where we stumbled into a massive group of women dancing!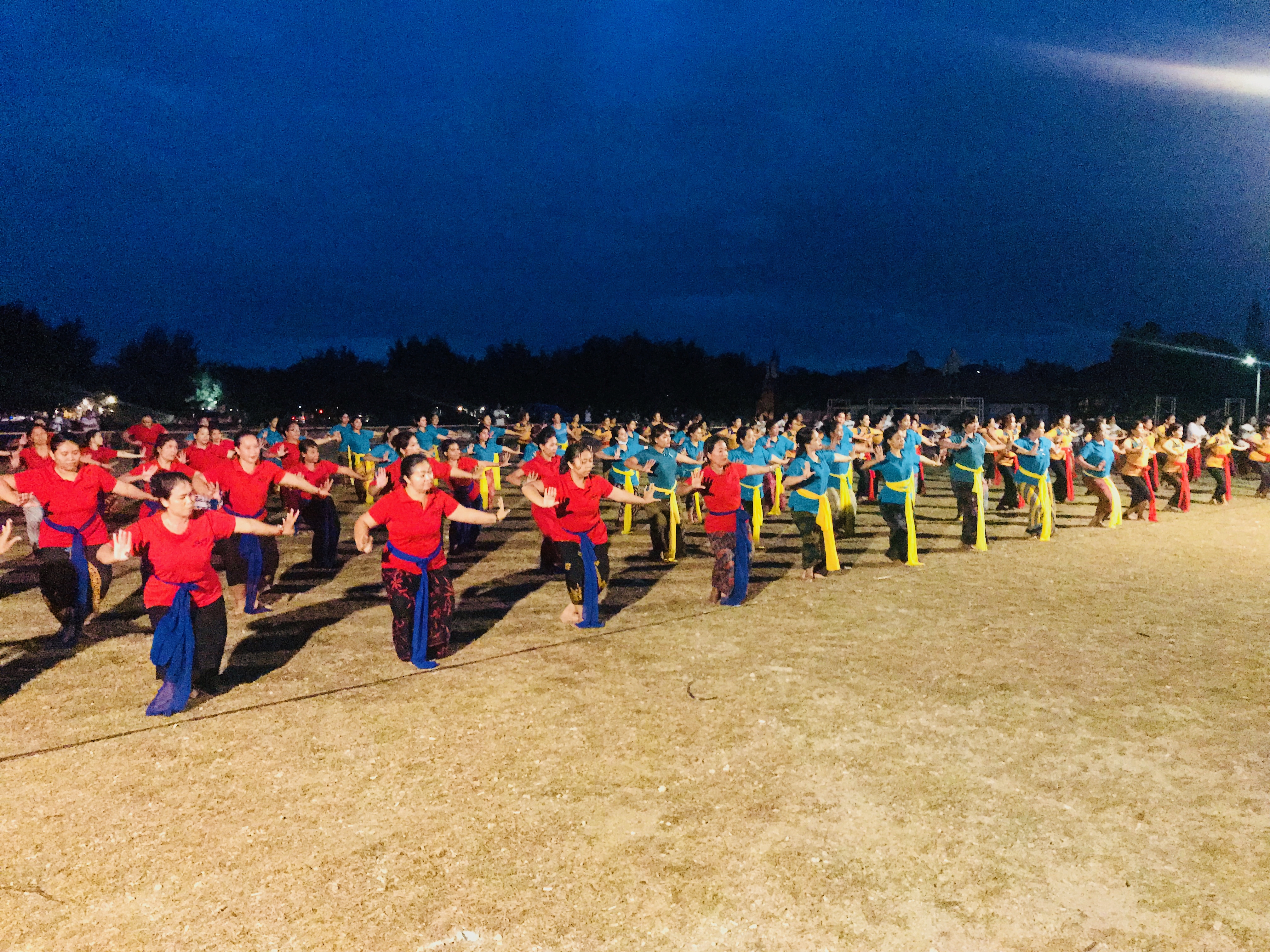 It was an impressive sight to see so many women of all ages coming together as a community to coordinate the dance!
The only weird thing was that there was barely anyone watching them - I'm guessing this was a practice round for the holiday!
We were driving down the street by our AirBNB one day only to see a big giant butt pop out at us!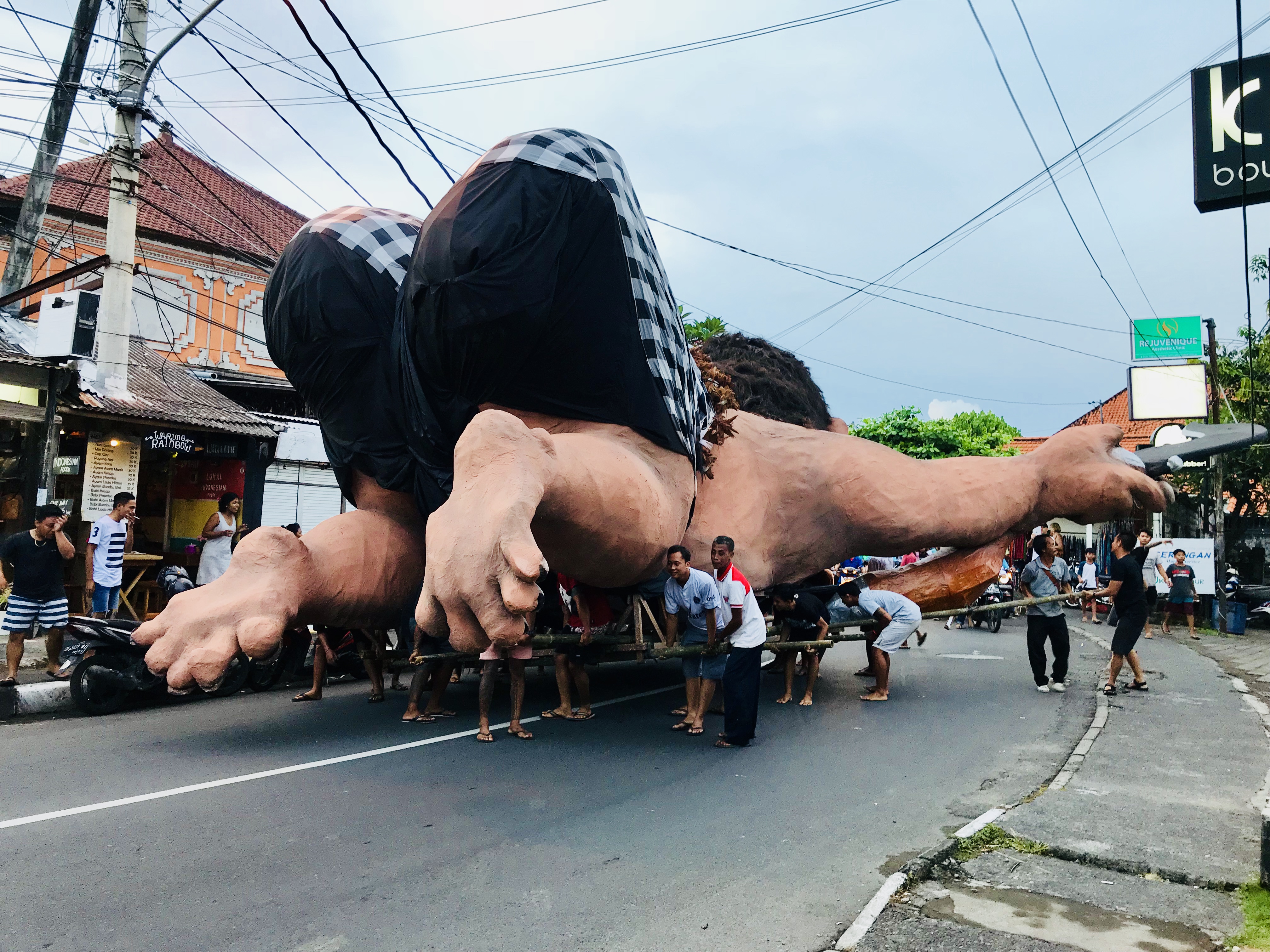 The front was pretty impressive as well…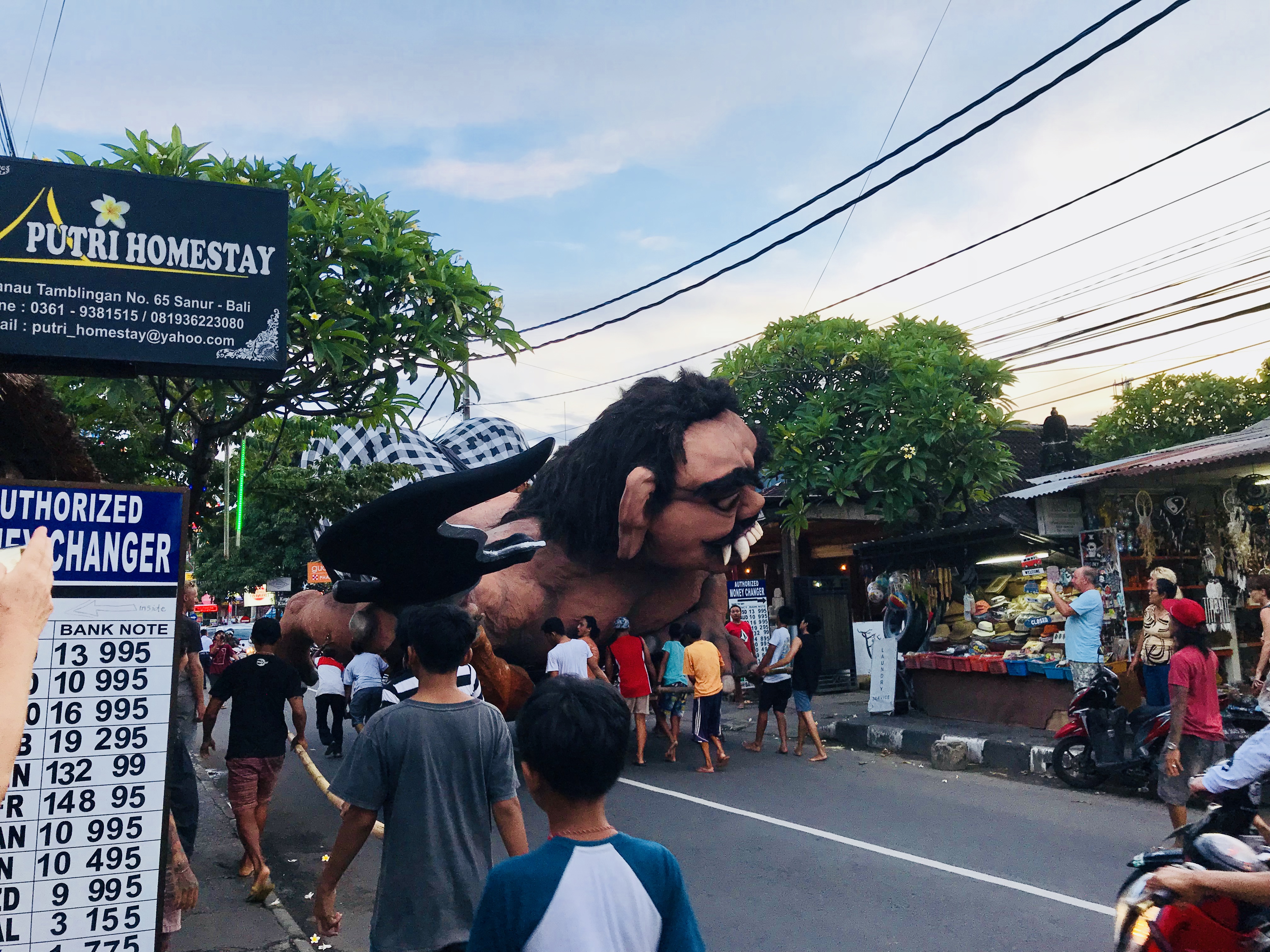 We kept seeing different impressive monster creations as we drove around the island. The locals were getting ready for the big parade!
The Preparations
Since we would have to stay inside our AirBNB for 24 hours, we made sure to go out and do some sightseeing in the morning the day before Nyepi.
The Uluwatu Temple by the sea was impressive, but also terrifying because of all the crazy monkeys that steal everything from tourists!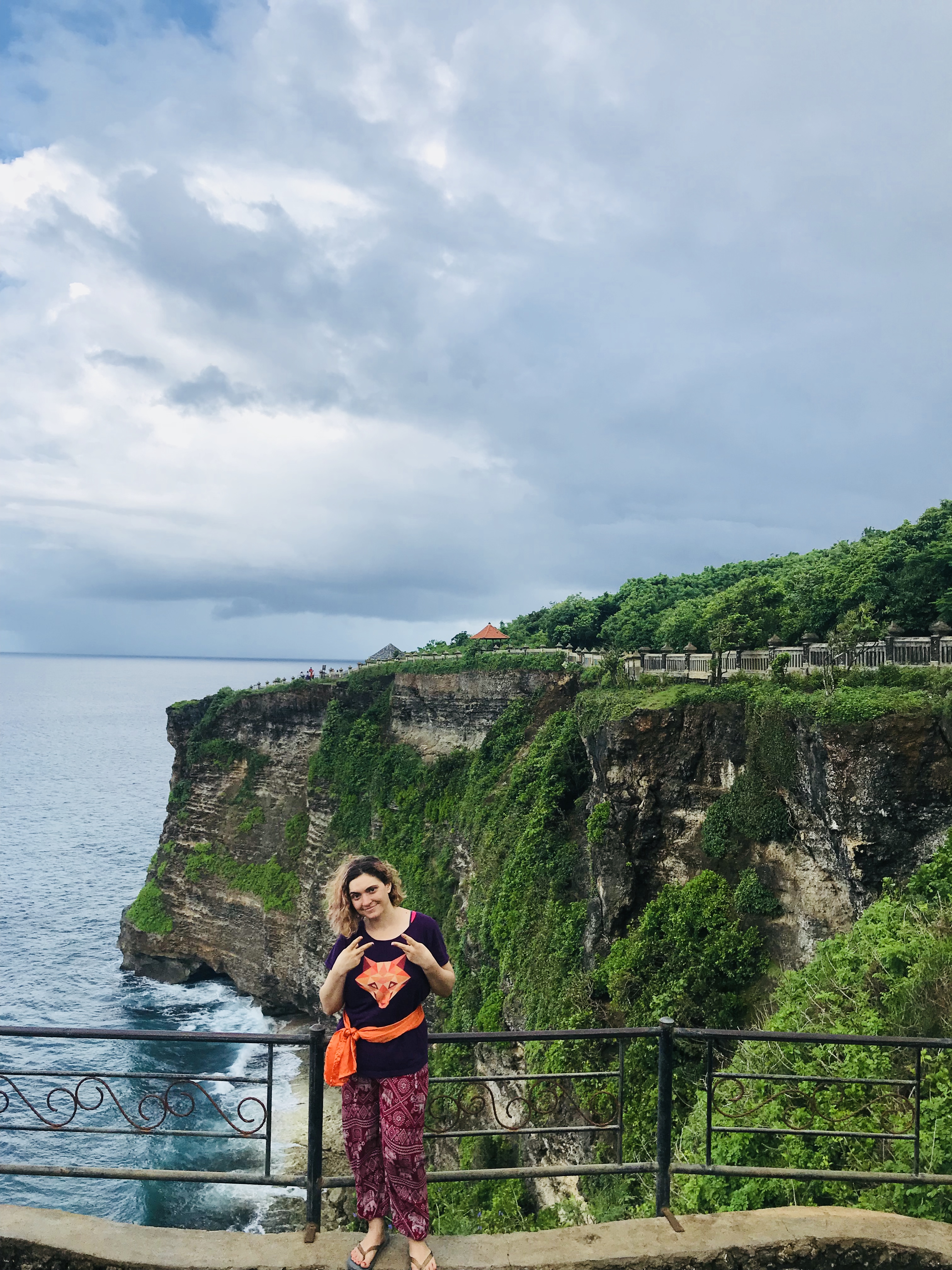 We got back at around 1:00 pm to prepare… Most stores and restaurants closed by 2:00 or 3:00 PM that day. The line at the grocery store was HUGE. We also went to our favorite vegan restaurants to get some high-quality snacks for the day!
Oh, and out AirBNB Wi-fi has not been working. We had to use a super limited SIM. So a run to a DVD store was also an important errand!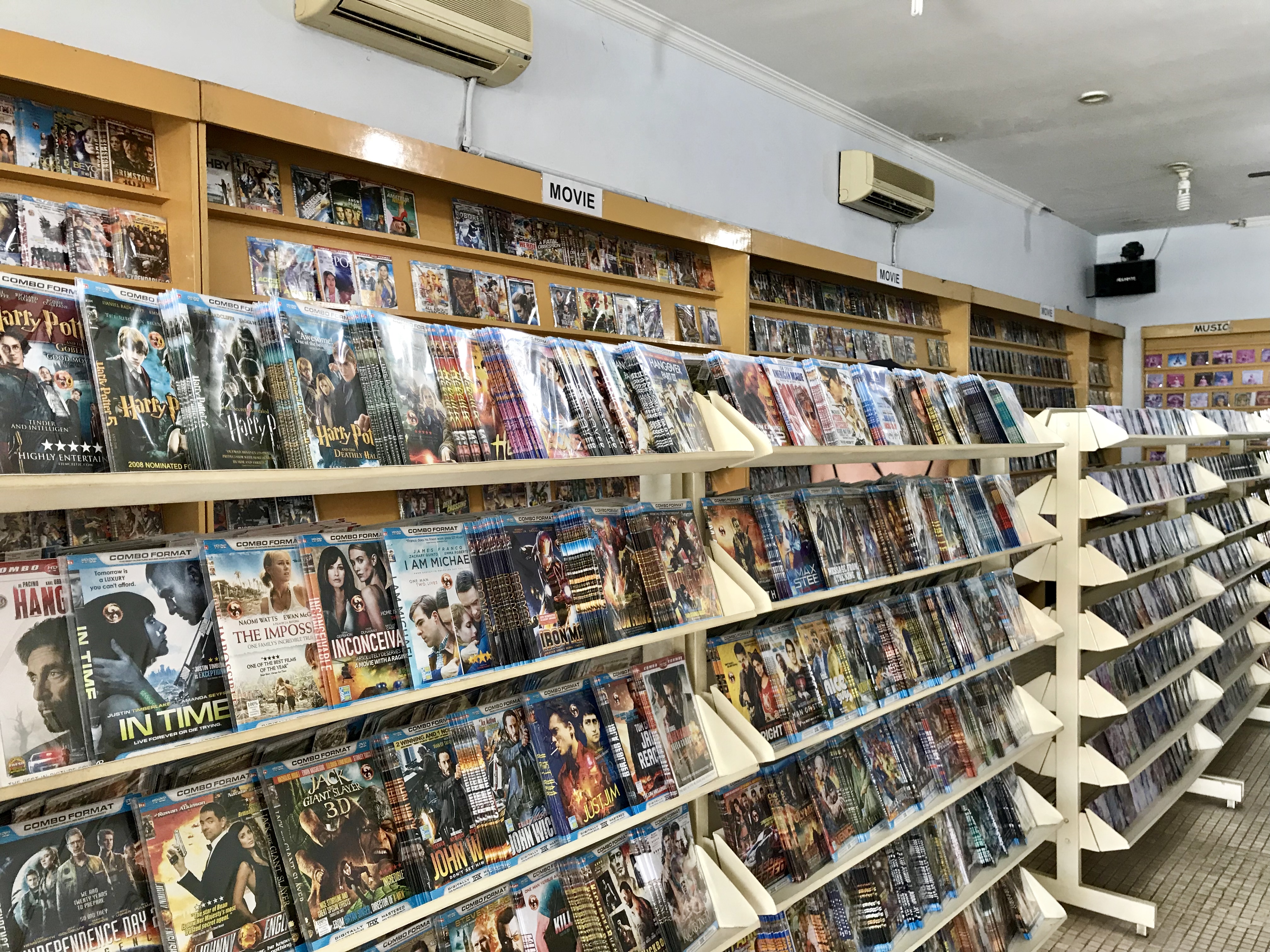 I haven't bought a DVD in maybe 10 years… But my AirBNB does have a DVD player… so back to the 90s it was!
We also learned that by this point in the day (3:00 pm) that all ATMs were SHUT DOWN!!! The DVDs were cash only, so we spent all of our cash to buy as many as we could!
The hotels were preparing by hiding their windows: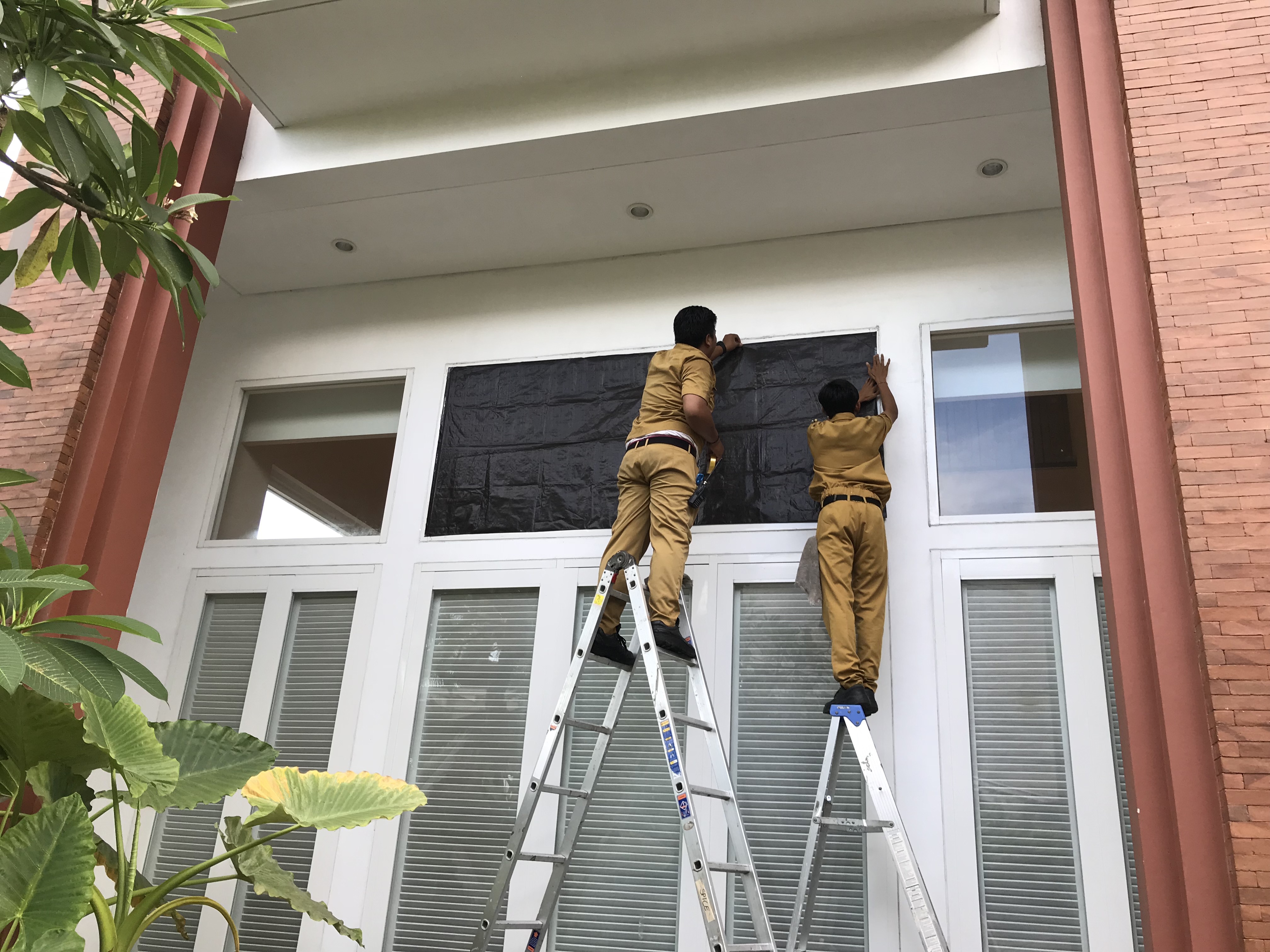 During Nyepi, turning on the light is not allowed… Unless you hide it by closing your curtains or covering windows. The hotel guests have to stay inside the hotel for the entire time…
At this point, another friend messaged me that there is a chance that the Internet might be shut down… That sounded a bit too crazy and hard to believe… We bought an extra SIM just in case ours runs out…
The Parade
After seeing all the floats around the island the past few days, I was actually excited to see the parade of them. We learned from a local where we could watch the parade nearby. He told us to be between the McDonalds and KFC at 6:00pm.
We saw locals wearing all white and gathering together for prayer and rituals: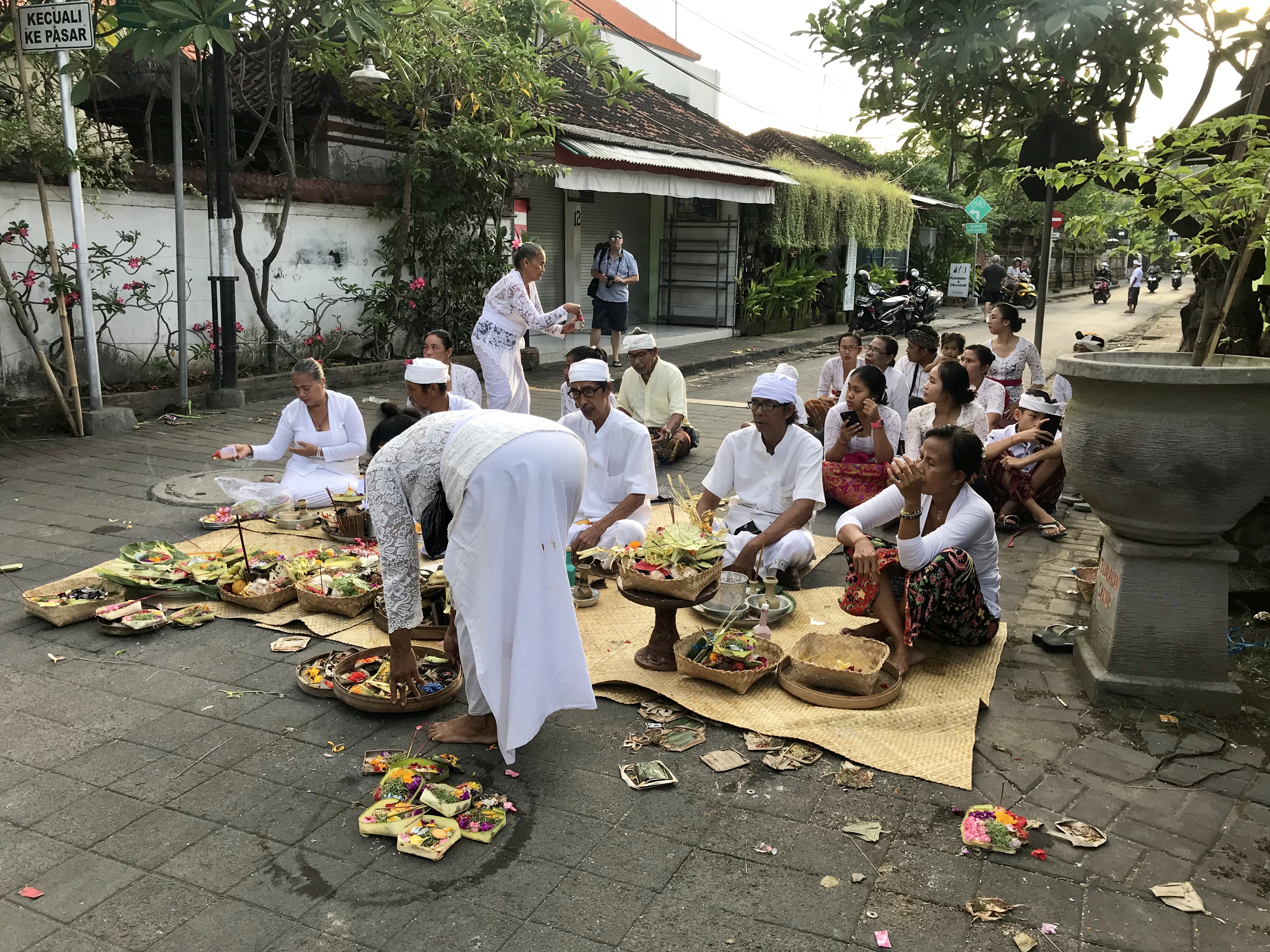 We got to the parade at around 5:30 pm at first, and there were people already there… But from reading about it online, it seemed like the parade wouldn't start until 6:30 or 7:00 pm, so we went to the beach for sunset: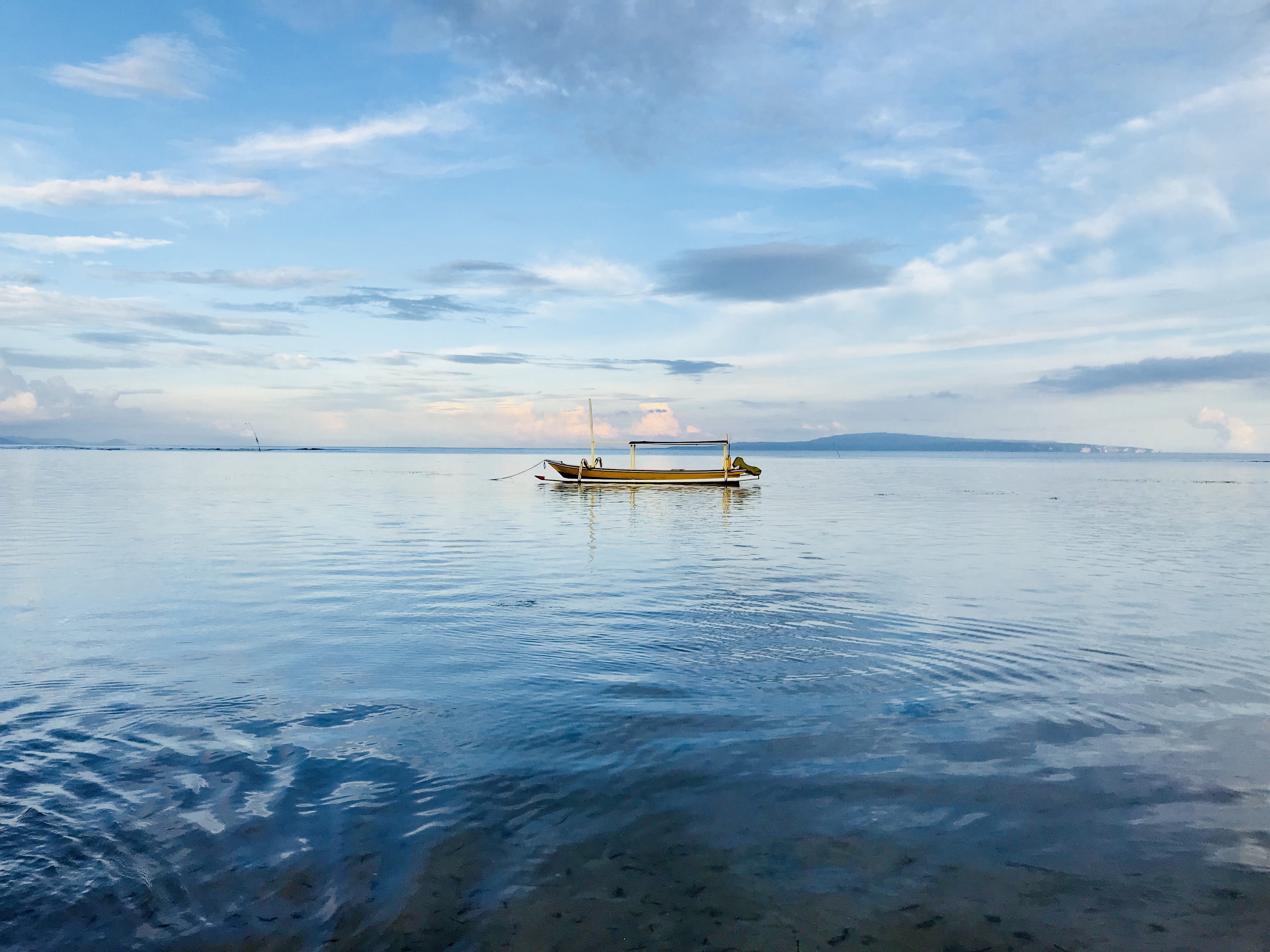 It was gorgeous! But during Nyepi, incense is lit all throughout the island as an offering: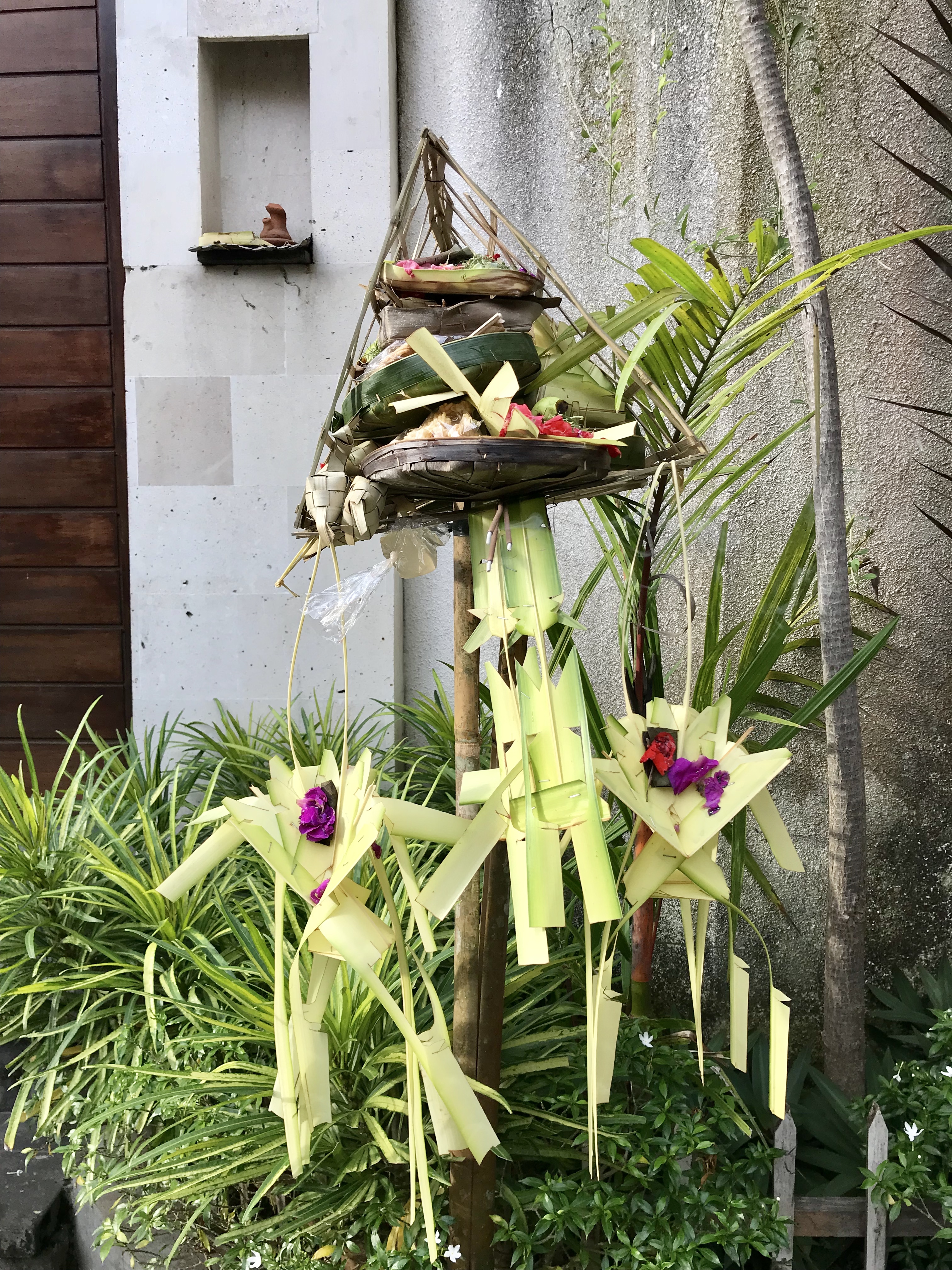 In addition to that, all the tourists were smoking. That made the entire island and beach a giant ash tray. I can't stand smoke (it makes me sick and dizzy), so the pain was just beginning…
We went back to the parade at around 6:50 PM, and more people have gathered… The crowd consisted of only tourists - the only locals were the ones selling things like toys, lasers, water bottles, and ice cream…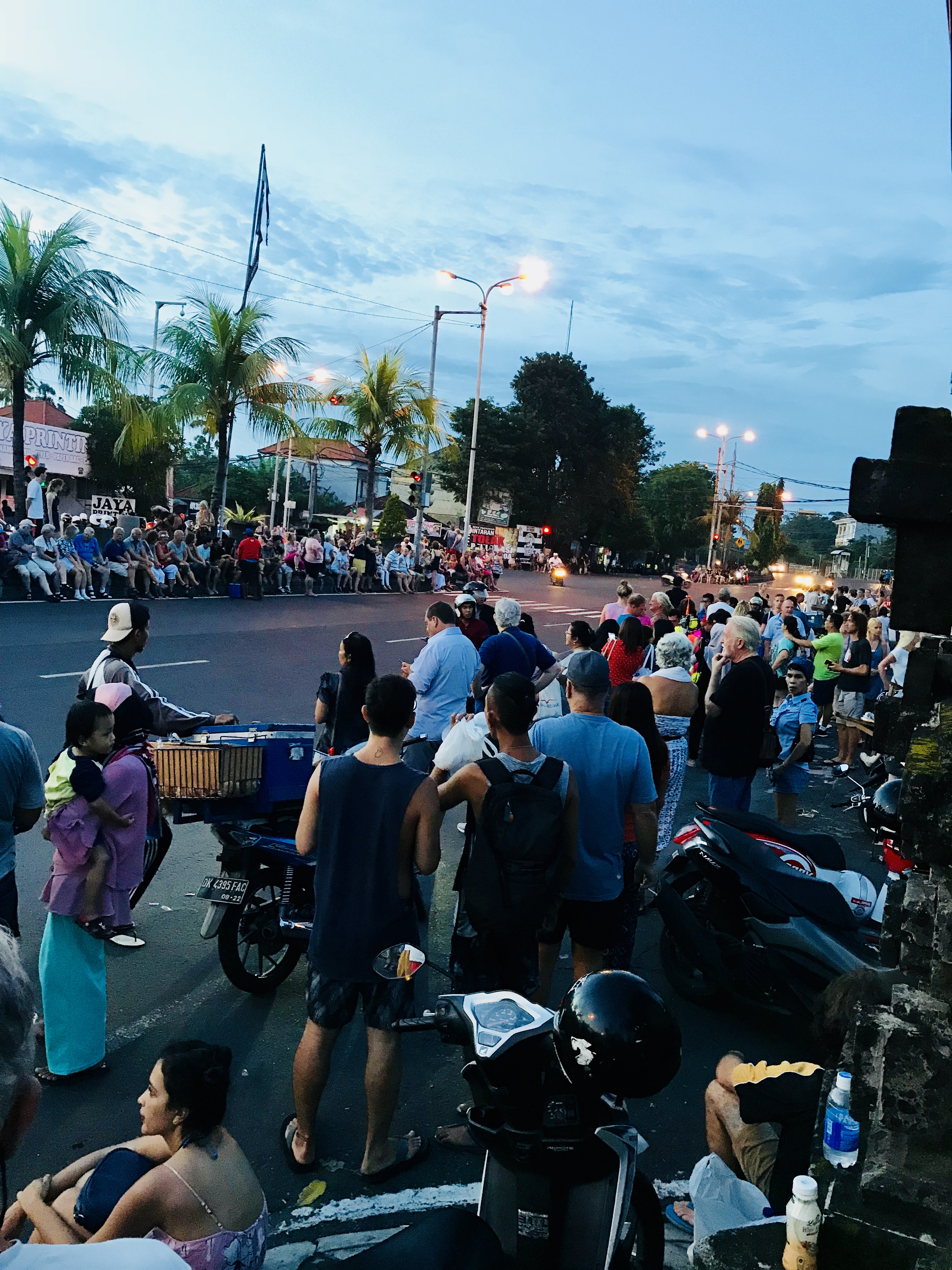 We waited and waited and waited… I must have inhaled 20 packs of cigarettes at this point. There was nowhere to hide from the smoke. It was miserable. It turned dark, but still no parade was in sight…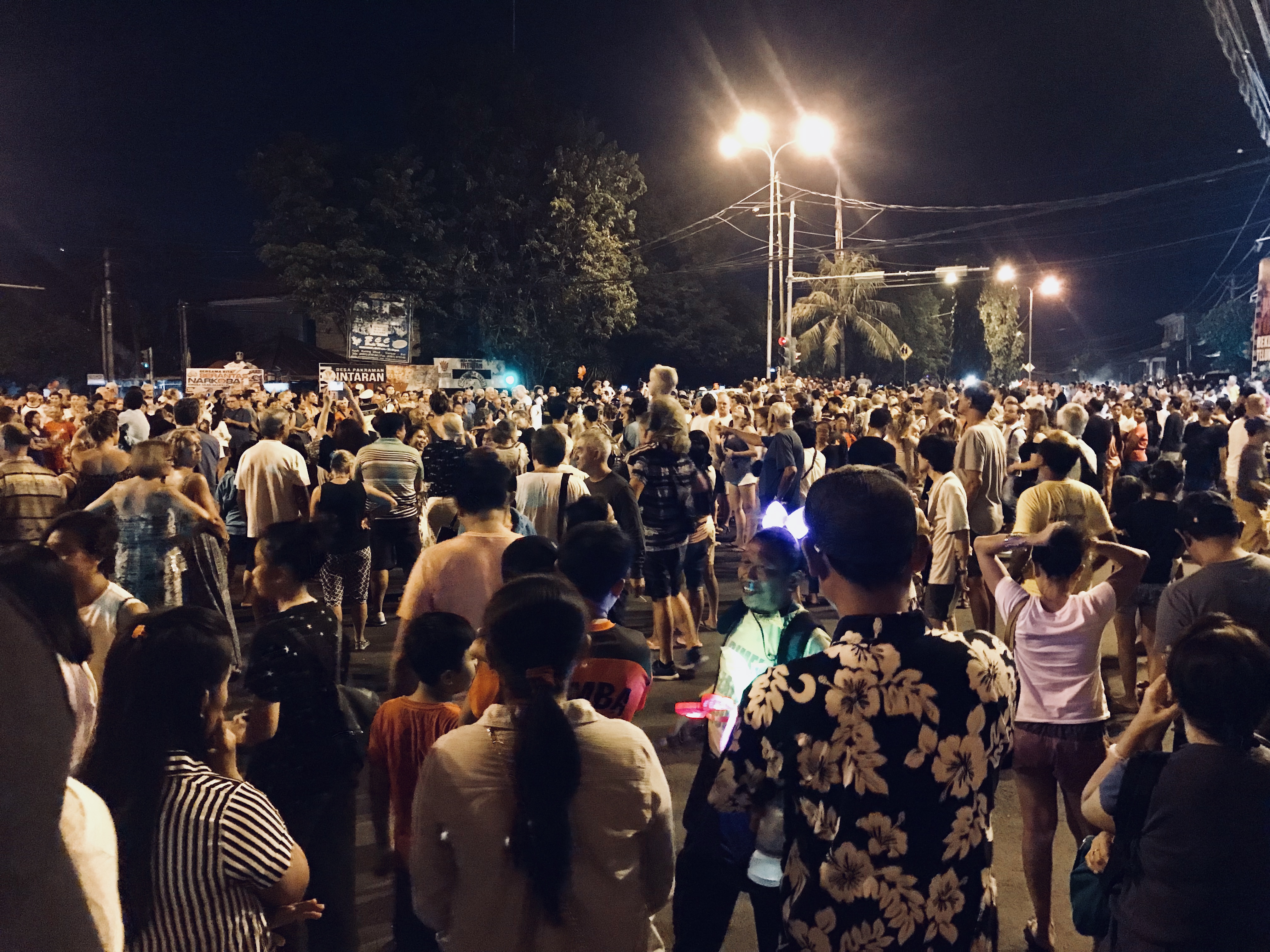 At this point, I was so miserable from inhaling all that smoke, that I didn't care about the parade. I wish I would have stayed at home the whole time. My friend agreed, and we left to a nearby Italian restaurant, which thankfully had indoor seating where I could finally breathe a little!
Nyepi Day
Well, it actually happened… I woke up to find that THEY SHUT DOWN THE INTERNET! Yes, even cellular data and reception.
I'm not against the religious holiday or meditating or having a day of silence, or having a day of no internet if you opt into it (I did all of that for 10 days in an opt-in Vipassana Meditation Course a few months earlier).
I'm big on respecting other religions and cultures. I was even fine staying inside for 24 hours. But forcing the religion on people. SHUTTING DOWN THE INTERNET! That was something I would have expected in China or an extremist religious state, not in Bali. It was terrifying to think that the government could just shut down the internet for a day so easily.
To add to my fear and discomfort of this religious police state, there were men in religious dress walking outside monitoring the streets… to make sure everyone was abiding by the rules of the day…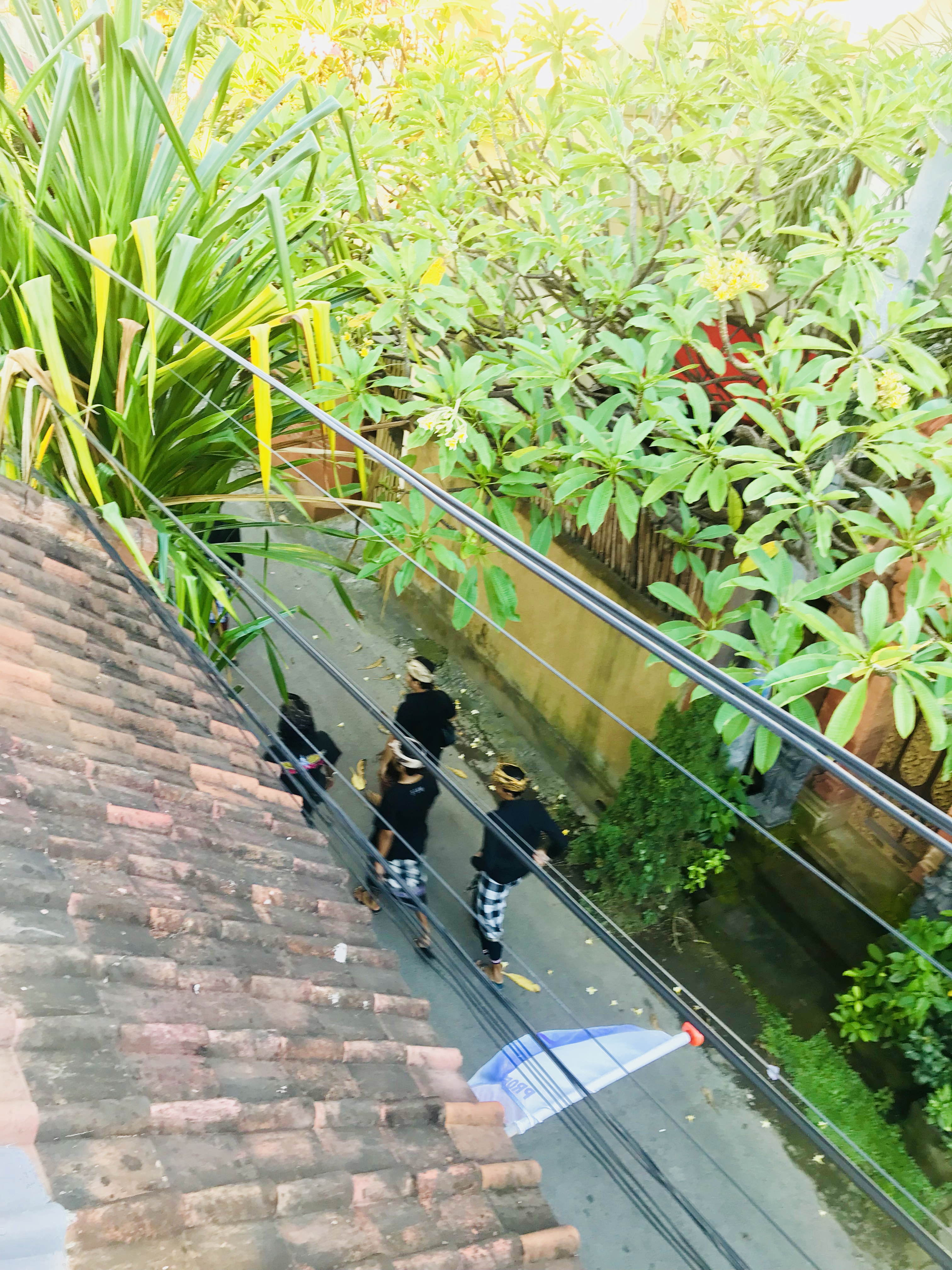 Luckily, as a digital nomad, a lot of my work is already set up to do offline. I had food, I had movies, I had a great gazebo to work from in my AirBNB: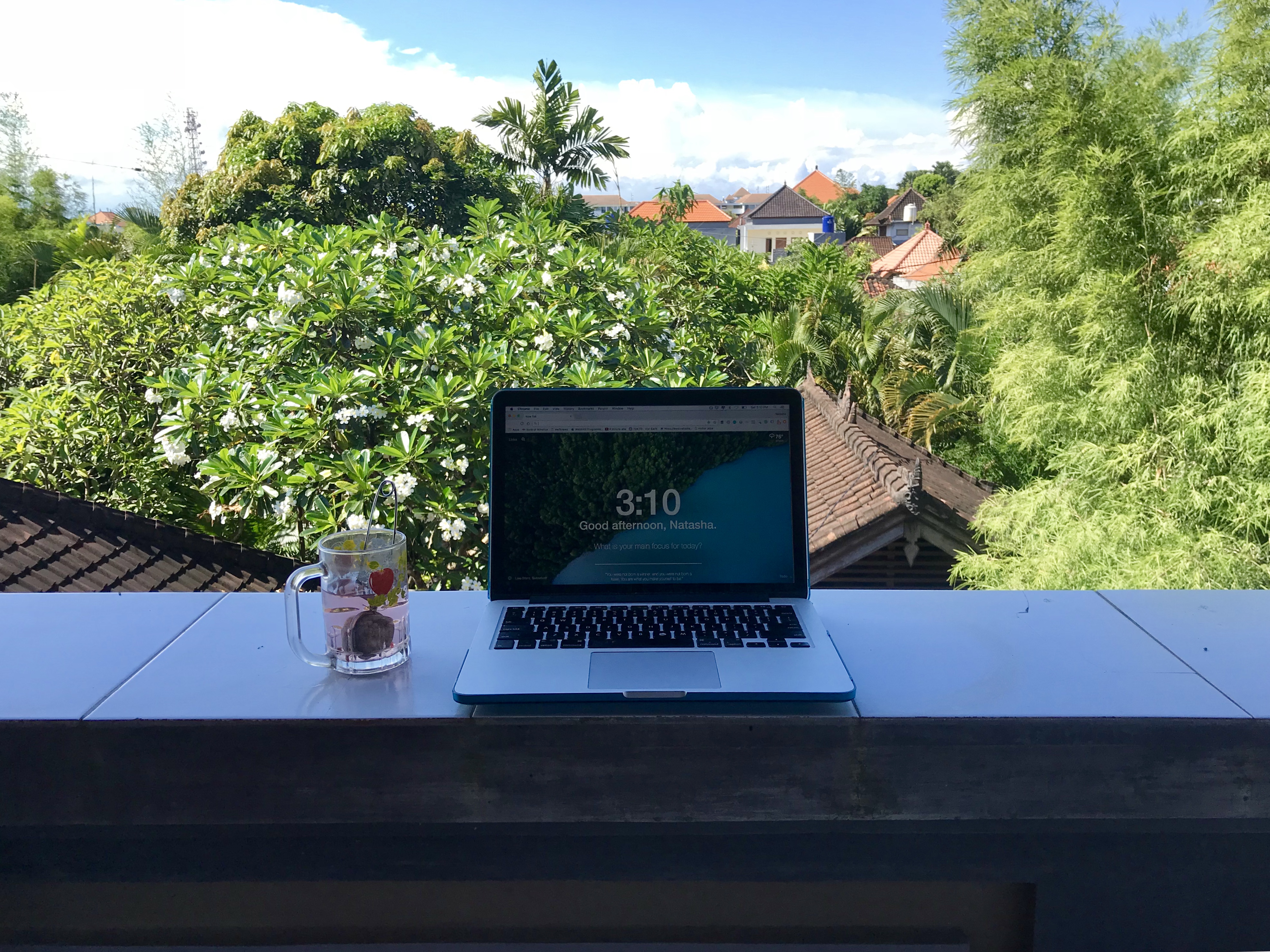 I was fine - maybe I'm overreacting. But inside I was super terrified and uncomfortable with the taste of this religious state I've been lucky not to feel growing up in the United States.