New Zealand: The Rotorua Experience
NatashaTheNomad
12/23/2015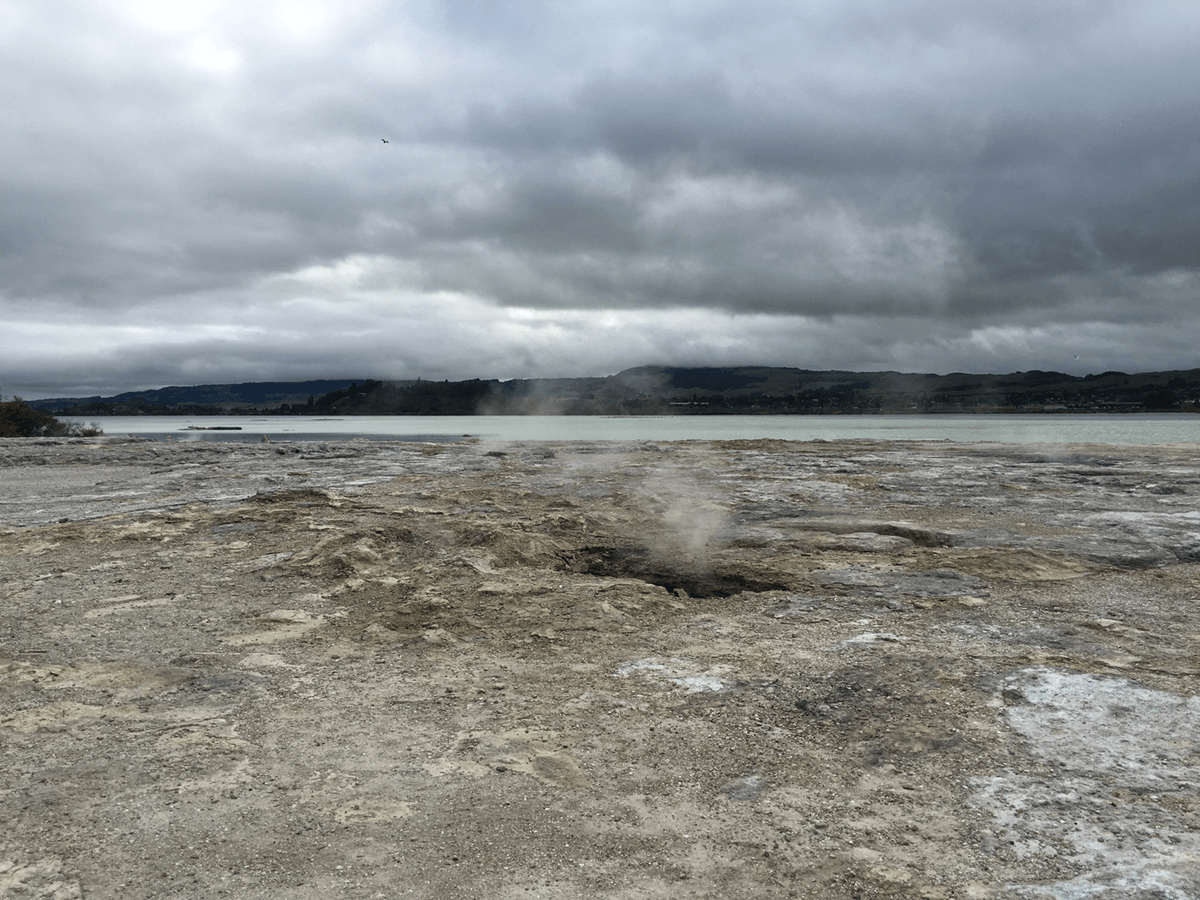 I already wrote about why I decided to visit Rotorua and most of the experiences I've had there, including:
So I want to finish this visit to Rotorua by giving my final thoughts and impressions about my short trip there...
A Tourist Destination
Rotorua feels incredibly touristy! Everything there is set up to make you spend more money. That said, it's a great starting point to get to the area's amazing attractions (like the one's I've visited and wrote about). But the touristy part feels blah, so I wouldn't want to spend more than a week there. Honestly, the three days I spent there were enough. I actually left earlier on Sunday than I initially planned to because I wanted to get back and get stuff done vs seeing more tourist attractions.
And just like any tourist town, people are meant to sleep in. Everything opens super late (after 9am), so that gave me the advantage to explore the amazing local parks (very walkable) in the mornings all by myself.
Camerons laughing gas pool - the bubbles remind us of "peal after peal of uncontrollable laughter"!
Not the City
As someone who lives in cities, I'm just fascinated by the sounds of New Zealand. Hearing birds singing while walking around is wonderful. In Rotorua, that is no exception!
But sometimes there are scary bird sounds too :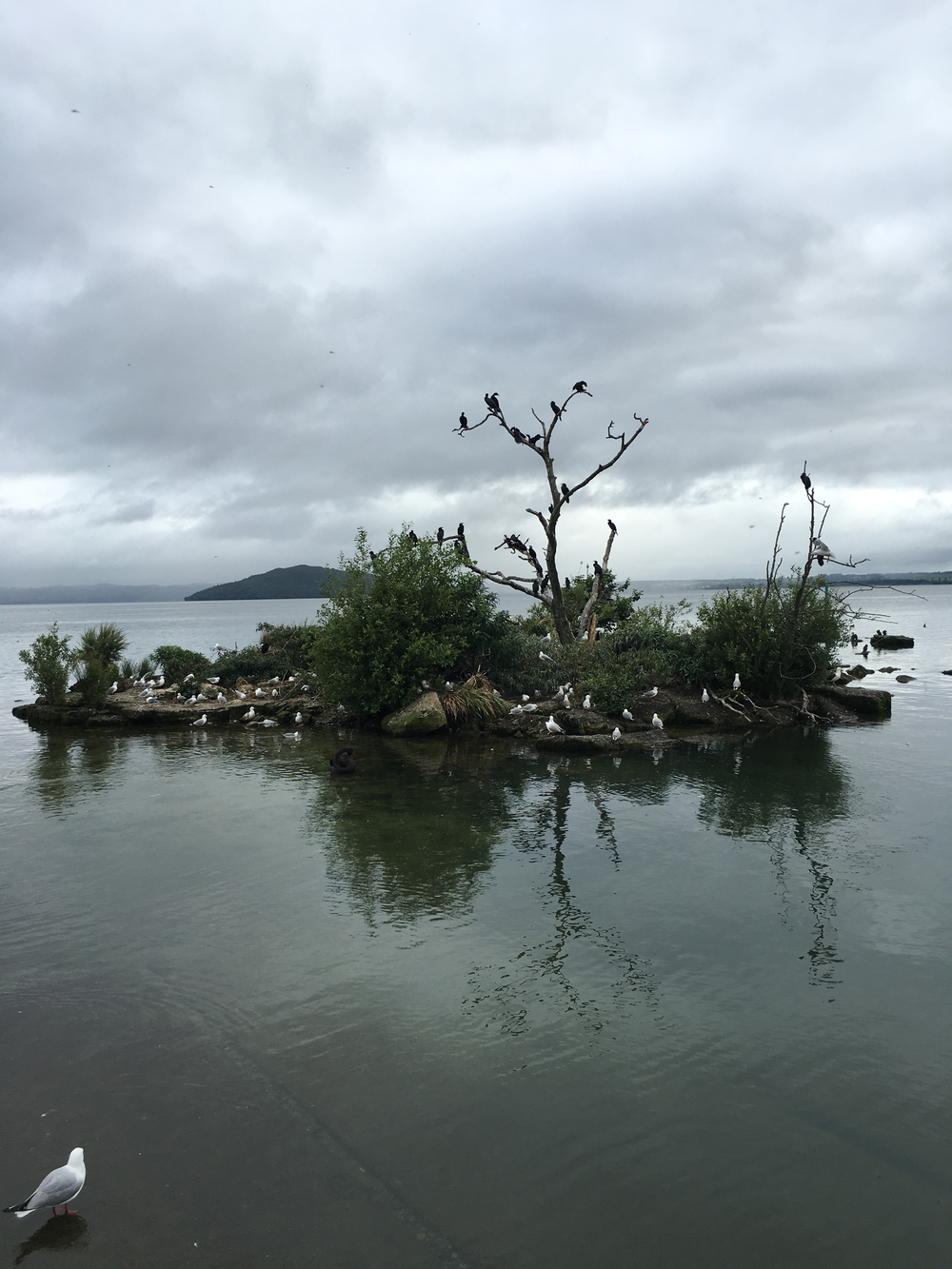 I urge you to not only enjoy the sights of nature in the area, but to also listen to the sounds!
Getting Around
I don't have a car in New Zealand, and my goal is to completely avoid driving here, especially since they drive on the wrong side of the road (British style!). But I found that wasn't a problem at all for all the things I wanted to do!
I took the InterCity bus from Auckland to Rotorua and back. The trip takes about 4 hours each way. And there is Wifi on board (although, it's pretty slow, but still!).
In Rotorua, I stayed in the city center. All the attractions do pick-ups / drop-offs in the visitors center, so there was really no issue getting to and from anywhere. Hell's Gate even sent me a private driver to drive me back and forth during the times I wanted to go there! As I mentioned, Rotorua is super touristy, and they all want your money, so they will pick you up and drop you off.
The only place I had to get to on my own was for ZORBing. But I just took a local bus there and back. The same bus does drop-off / pick-ups to other popular attractions along the way, so that wasn't a challenge either.
So if you don't have a car like me, no worries!
Good Ice Cream
As an Ice Cream enthusiast, I really enjoyed the Banana Chocolate Chip Ice Cream from Lady Jane's Ice Cream Parlour!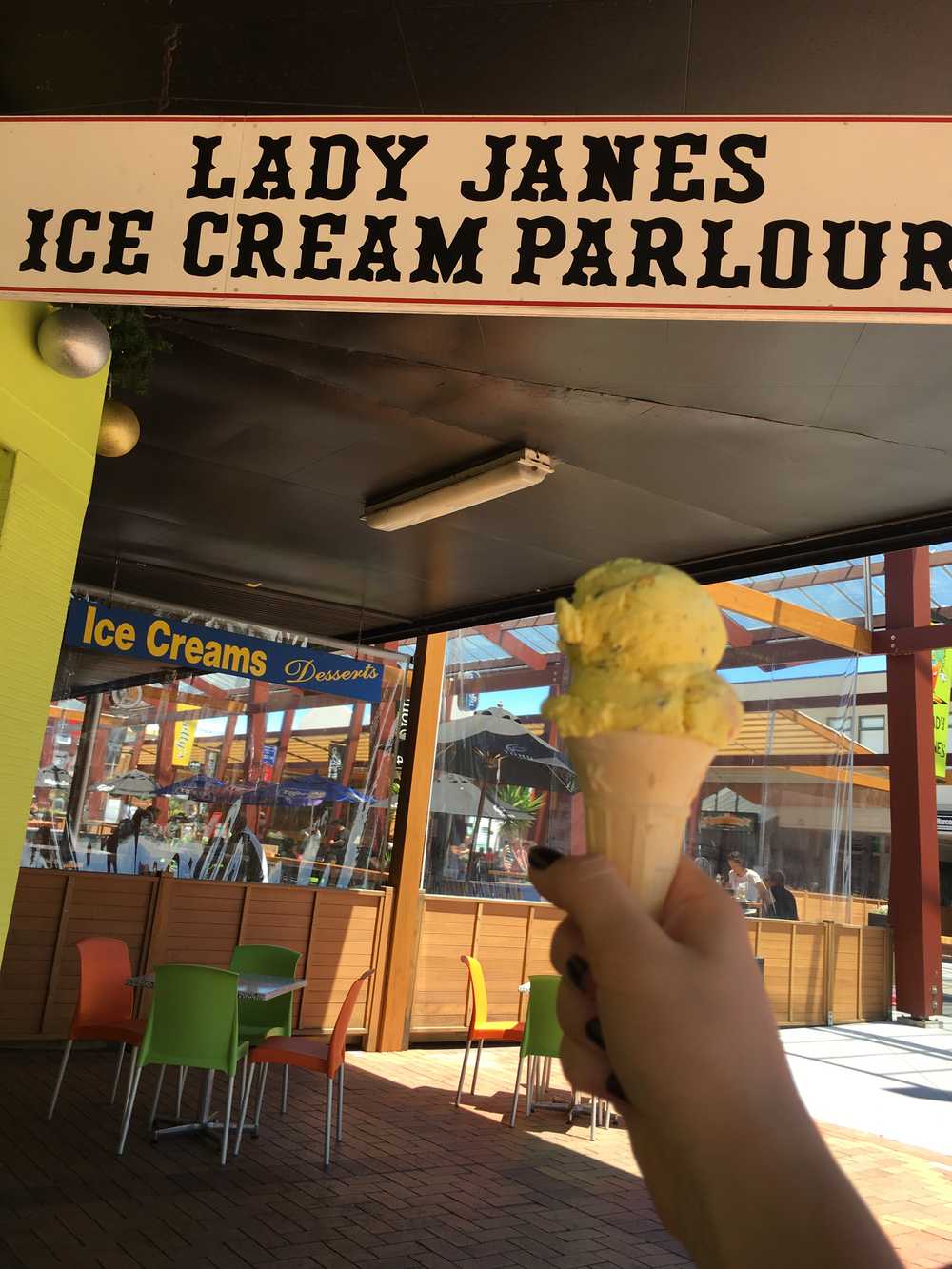 The Redwoods
After my Waimangu hike, the tour company gave us all a free city tour. As part of the tour, the took us to a California Redwood Forest, right there in Rotorua!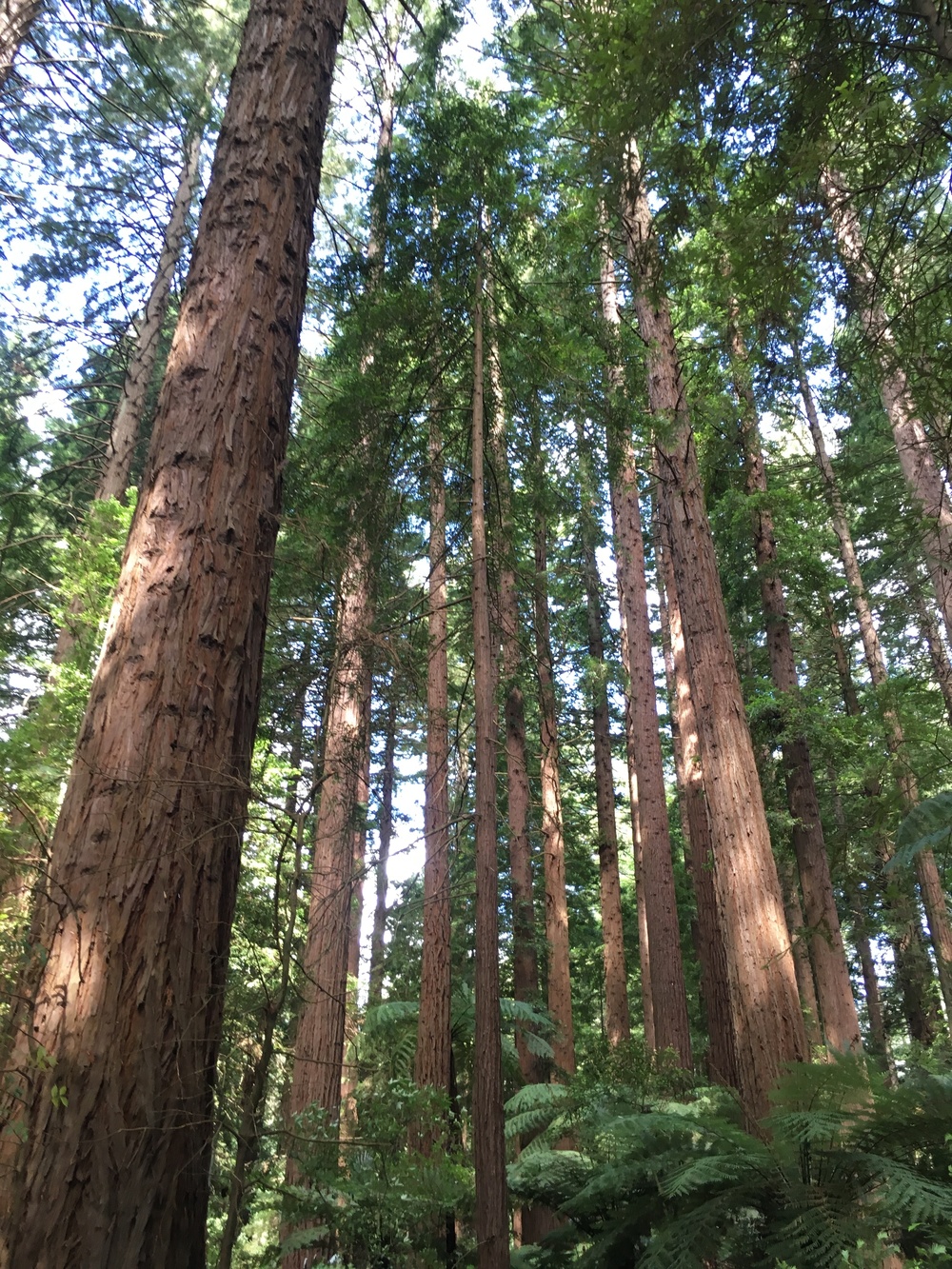 When New Zealand was colonized by the British, they tried out different plants and the California Redwoods were one of the choices! The evergreens won over, but there are still a few Redwoods in Rotorua.
They of course reminded me of California. No matter where these amazing trees are, they are absolutely impressive and calming. I wish I could have spent more time in the Redwoods! So if you're visiting Rotorua, make sure to see these, at least for a bit :)
Ultimately, if you're visiting New Zealand's North Island, Rotorua is a must do!