Nakajima: The Cheapest Michelin-Starred Meal I Ever Had!
NatashaTheNomad
02/11/2018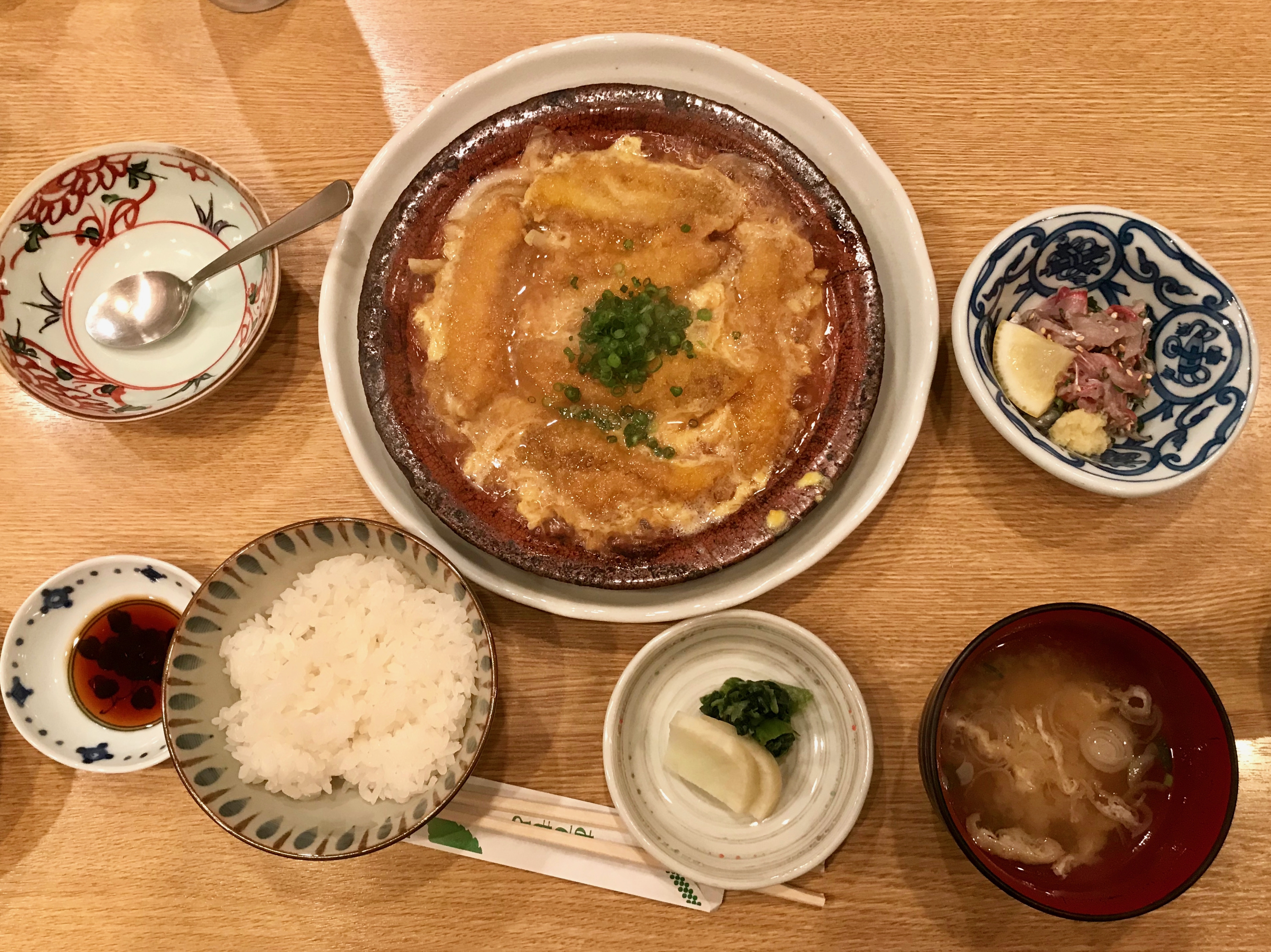 "Touted as being most probably the cheapest one-star Michelin restaurant you can find, Nakajima, a small, easily unnoticed establishment located in Shinjuku, specialises in its sardine dishes. From sardine sashimi to grilled sardine, each piece of sardine is delicately sliced and prepared by the chefs who have been trained to deal with the best ingredients. The lunch menu has the sardines prepared in 4 ways – deep-fried with breaded crust, raw sashimi, grilled, or simmered with soy sauce and egg." ~ Taiken Japan
Going to Nakajima was a no-brainer after reading the above! A cheap Michelin-star meal. How could I miss out on that?!!
The restaurant opens at 11:30am, so I arrived at around 11:10am. There was already a sizeable line there. The guy in front of me was an American traveling alone, so we easily passed the time chatting.
The restaurant looks pretty small from the pictures, so we thought we'd have to wait for the second seating. But there is a room with more tables in the back, and they seat everyone together to take up every single available space, so we got in at 11:30am as soon as they opened!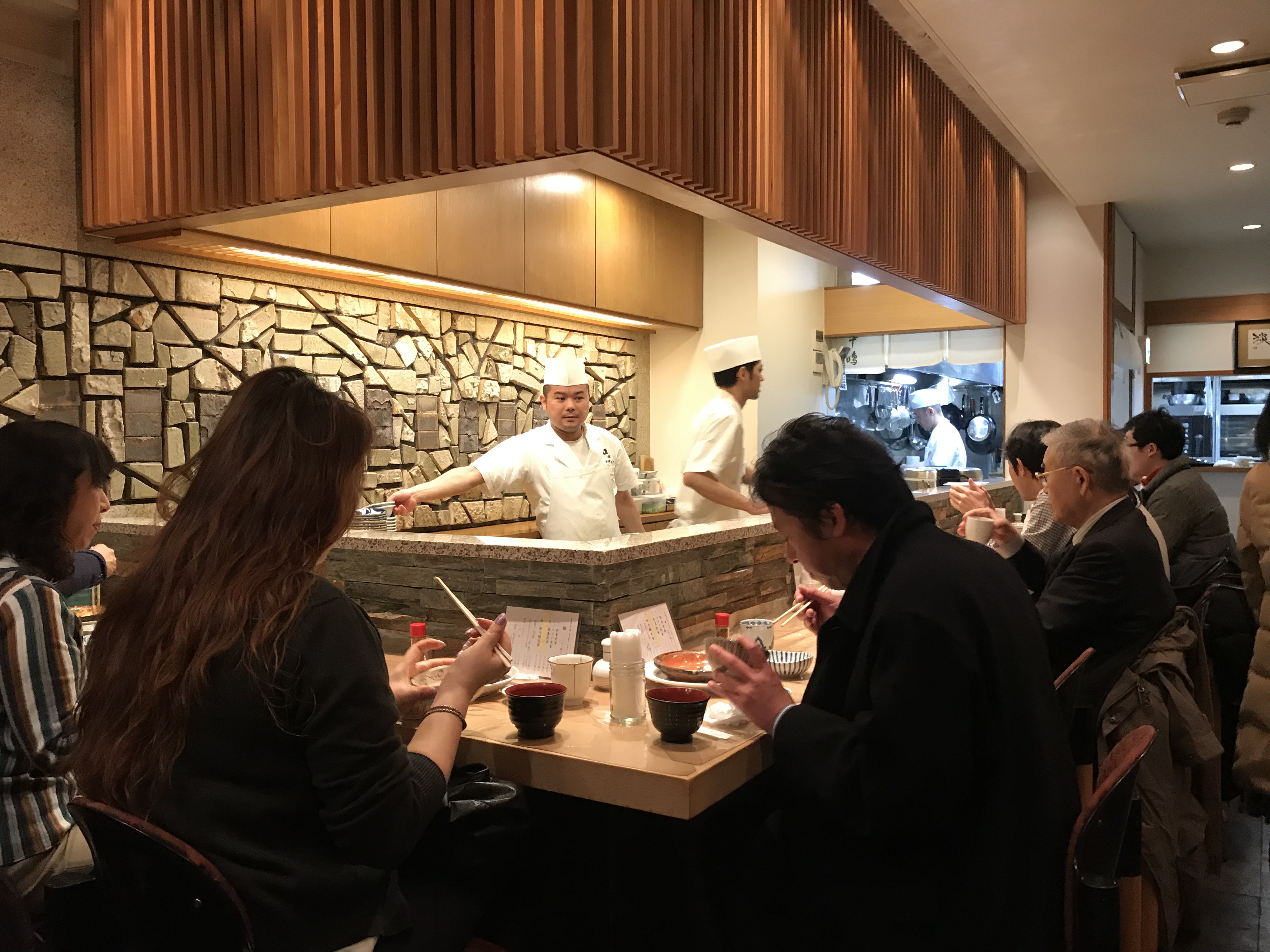 My goal was to try the bubbling egg and soy sauce sardine dish. It actually didn't look that appetizing to me, but it was highly recommended in the articles I read. I was excited to get the bubbling plate of goodness!
As advertised, this dish was absolutely incredible!!! I can't wait to get it again!!!
There was also an option to get half portions of the other specialties. So I got the sardines sashimi: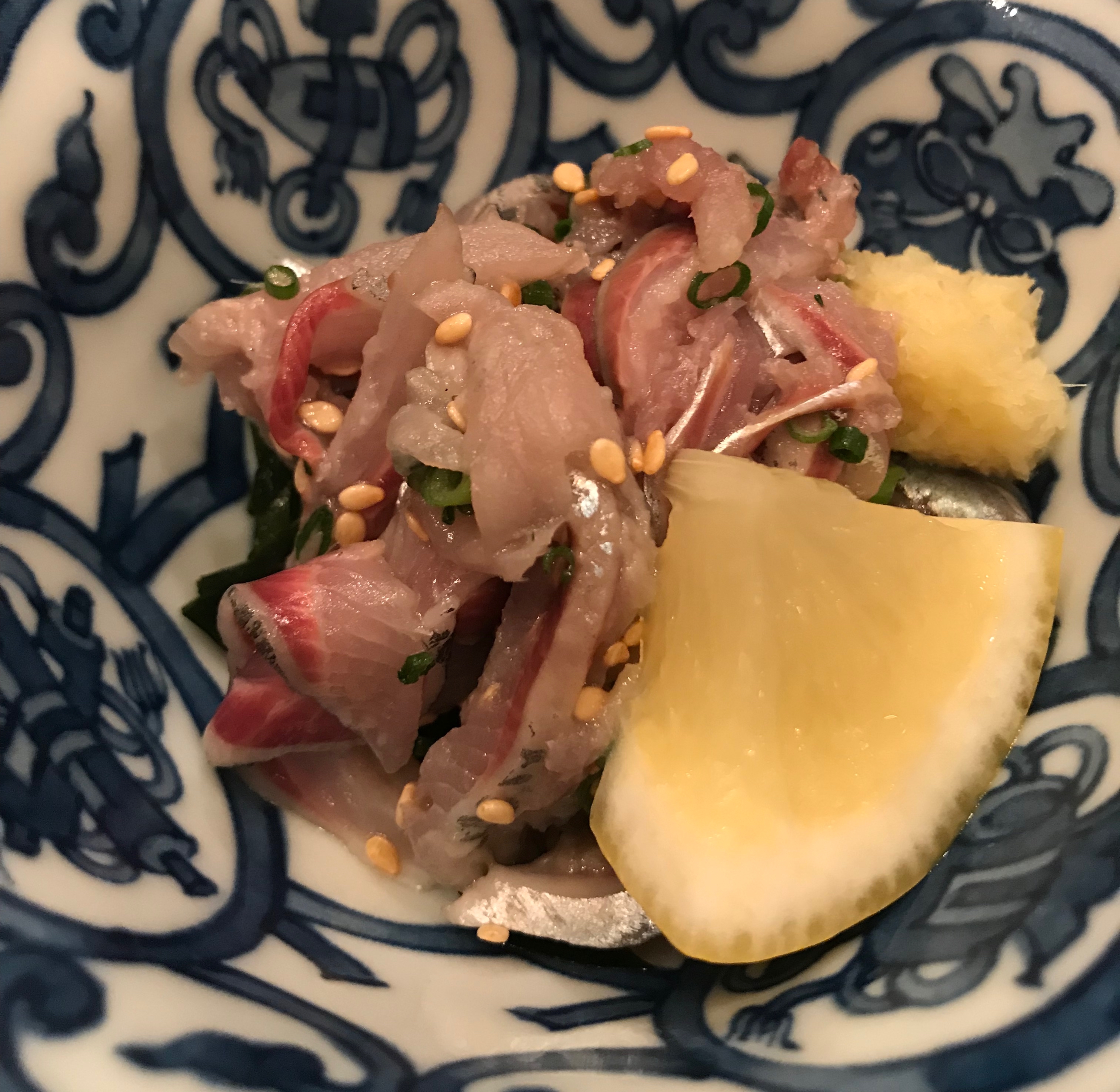 I LOVED it all!! The total cost for me was 1,325 JPY, about 11.83 USD!
Some of the reviews on Foursquare are cynical, saying there are better restaurants that serve these dishes. But I personally have never had these type of dishes before, so I'm no expert. What I did have at Nakajima was absolutely amazing. I'll definitely be back!