My Month of Resetting in New Zealand
NatashaTheNomad
01/10/2016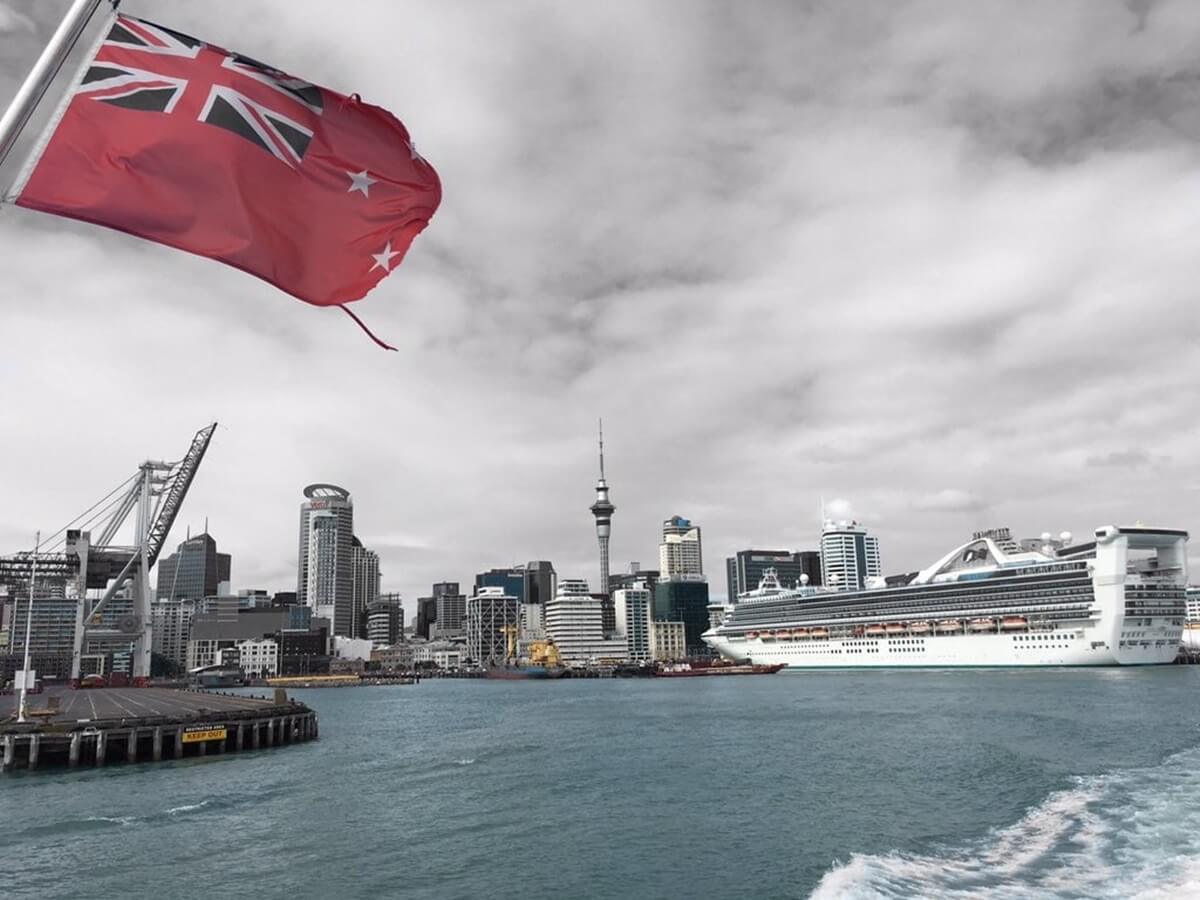 I was originally going to go to Colombia for December, but the friend I was supposed to go with cancelled. So as it was getting colder and much darker in Amsterdam and I was thinking about where to go next - I knew I wanted something warmer.
I looked at Thailand, but then I realized that there is a whole other part of the world where it's actually summer right now! I know it's warm in Thailand too right now, but the daylight was the selling point for me to go to the Southern Hemisphere instead.
I'm super sun-conscious - so the short days of winter really get me down. I'm also not nearly as productive. When sunset started getting closer to 4pm in Amsterdam, I would feel exhausted by 6pm - felt like midnight at that point!
So that narrowed it down! The choices were Australia or New Zealand. The other factor was that Amsterdam was AMAZING - and extremely distracting. I wanted to do EVERYTHING in Amsterdam. It's gorgeous and just walking outside is a complete treat. There's great food and museums and sight-seeing and people ah!!! I LOVE Amsterdam.
That said, I did just make a lot of changes to my life really fast - moved, changed my lifestyle, changed my job, took on a challenge of planning an bi-lingual international conference (with absolutely no experience), etc, so I wanted to be somewhere where I could take the time to decompress and process everything that's happened and figure out what to do next.
I knew Australia would be super distracting (I'll make it over there one day!), so when a friends told me there isn't much to do in New Zealand, I knew it was perfect, so I booked my flight and AirBNB in Auckland!
New Zealand:
Good Weather
Lots of daylight
Low key
To be honest, my expectations matched exactly.
December Weather
The weather was actually perfect for me. It wasn't too hot or too cold - I heard it gets hotter later on. My AirBNB didn't have air conditioning, so I was actually a bit annoyed on hotter days. When I heard that it is currently 112 (40) in Australia right now, I was glad I came to New Zealand!
That said, it was a bit too cold for me to go swimming, but I did go kayaking on Christmas day! And in Rotorua, there are natural geothermal hot springs, which are great! Some of my new New Zealand friends had no issue going swimming btw, so maybe I'm just a wimp! I just don't like being cold !
Oh, and the Phutukawa were blooming the whole time!
Living in Auckland
I'll be honest, Auckland as a city did not excite me at all. It kind of feels like a suburb of America. A few city blocks, but otherwise lots of single-family homes spread out. Lots of nice parks (I did enjoy those!). Oh, and everyone speaks English, so that makes everything super easy. They do drive on the wrong side of the road though...
The restaurants were good with healthy food as a priority (yay!) - some were really good (looking at you Orphan's Kitchen!) - but it didn't feel like there were any specialties there (something that's the best in New Zealand vs anywhere else in the world).
I even went to what a French person told me was the best French bakery in Auckland and that had great reviews on Yelp, and it was ok but it did not even come close to the food in Paris. Maybe my expectations were too high.
So I honestly preferred to just go to the grocery store and make my own food. The produce was amazing! Think summer time food!!! Apricots, cherries, kiwi, tomatoes!!!! I ate lots of fresh local fruit!
The fitness classes were ok, but nowhere as challenging as I'm used to in the US. The closest one was the Xtend Barre class that I discovered my last week there. Wish I found it earlier!
But all of that was a GOOD THING! Since I wasn't tempted to go sightseeing every single day like I was in Amsterdam, it gave me the focus I needed to figure out my life and get to a place I need to be. I now feel focused, productive, and ready to take my business and life to the next level.
Cool Things To Do
Ok, so while Auckland is not that exciting as a city, there are a TON of super exciting outdoor adventures things to do if you go a bit outside the city (sometimes by Ferry!). I ...
The problem is that each exciting thing is at least a day+-long commitment and I had to work, so I couldn't do everything. Tongariro Crossing and Coromandel Island are on top of my bucket list for next time!
New Friends
After learning and experiencing the loneliness of travel in Amsterdam the month before after suddenly being pulled away from all my everyday friends in San Francisco, I was proactive about making friends in New Zealand. Two friends introduced me to a few people in my professional field they knew who lived in Auckland.
It also happened that a cool community conference was happening the weekend after I arrived, so I got to meet even more people who live all around New Zealand. It was awesome!
Everyone was super nice and went out of the way to make me feel welcome, which meant a lot. @avon and @saggis offered to give me a ride to the conference without knowing me. I spoke at a local meetup and met even more amazing people.
I had lunch with my friend's friend and her friends. I got invited to a Christmas day (that really meant a lot!) - this is where I got the taste of food that is super special in New Zealand - the Pavlova! I tagged along to a Boxing Day party. @saggis & @Jayniehaka took me hiking on Rangitoto, and I can keep going!
Seriously, the hospitality in the community I got introduced to was just amazing. I'm super excited to see everyone in San Francisco in June for a big professional event. I came to New Zealand on my own, but I left with many friends I know I'll be running into again and again.
Yes, the hiking was amazing. But making these new friends was the best part of my time in New Zealand.
Final Thoughts
New Zealand was honestly just what I needed. I got the time to decompress, reset, and figure my life out. I'm departing in a much better state in every aspect of my life than when I arrived. I feel like I can finally take on the world.