Getting Mehendi in India 💜
NatashaTheNomad
11/10/2016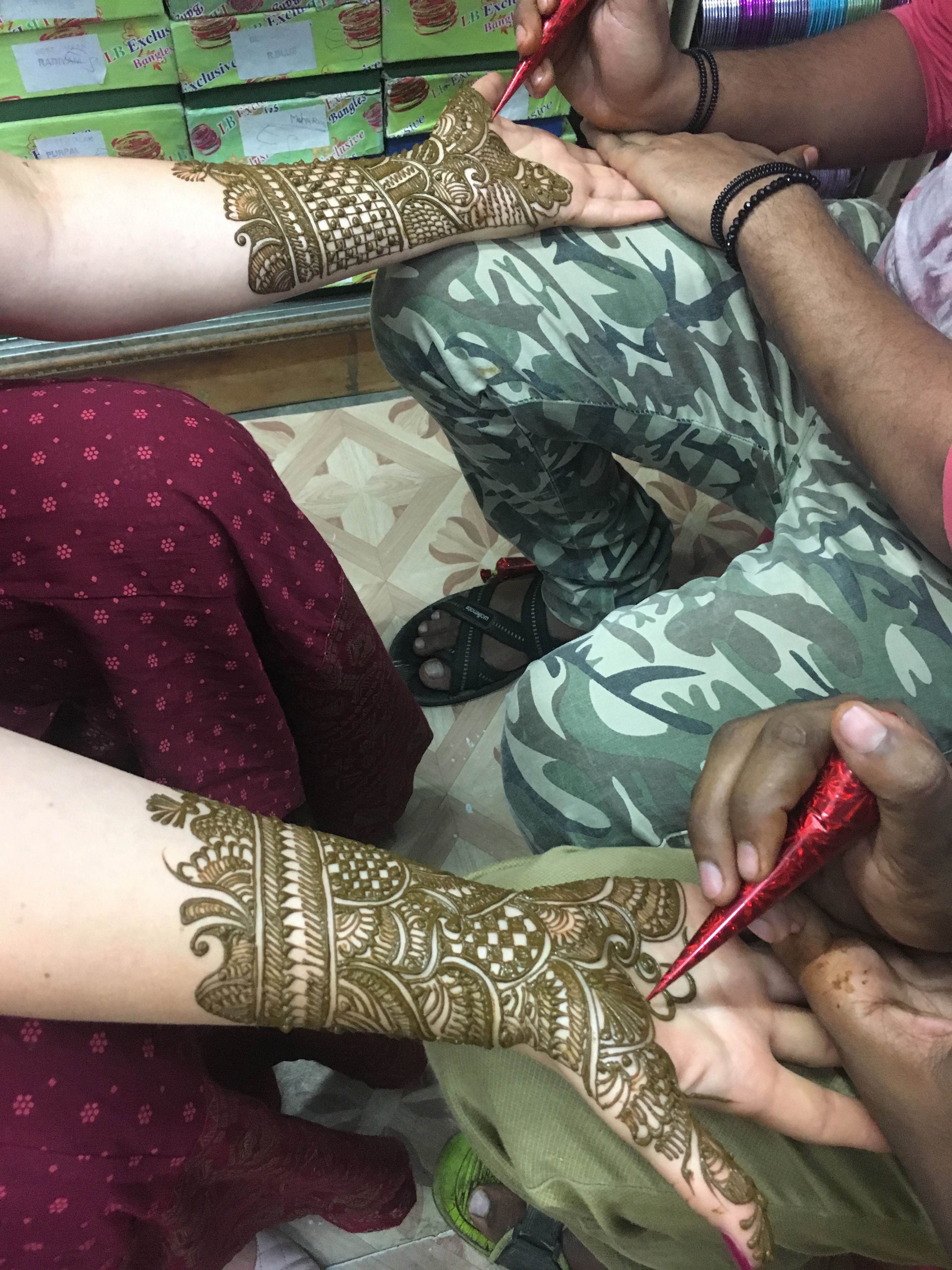 As a first-time tourist in India, getting a henna tattoo, which I learned is actually called mehendi, was high on my list! I didn't really know much about mehendi, except that it left a pretty pattern on the hands. I thought it was just drawn on by some type of marker.
Turns out, mehendi is actually a way of dying your skin via an herb that cools down your body. Luckily, I had ginger tea before getting it, which heats up the body, so things evened out.
My friends took me to a popular shopping street in Bangalore, and we asked around for a mehendi shop. We found one that was also a cool bracelets and accessories shop. My friend warned me that it would take a while and I'd need to be patient, but two men were both available, so they took each of my hands and started working super fast: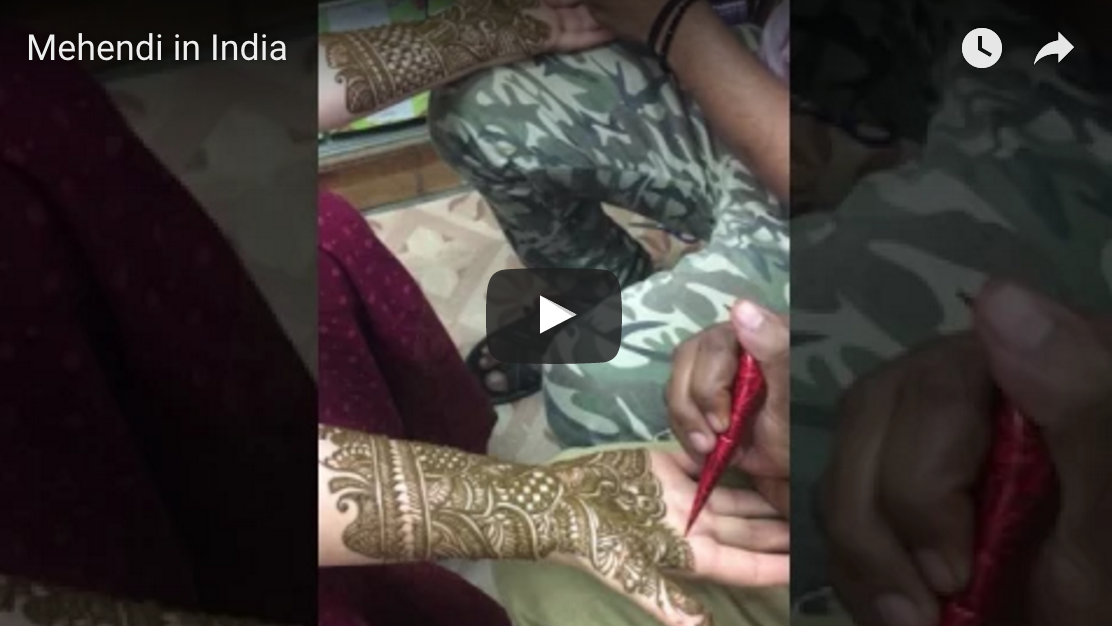 The final product was incredible!
But there was a catch! The herb was put on very thick and needed to dry for 2 whole hours! That means I couldn't use my arms for two whole hours! And it was dinner time… Luckily, my friend @vaish took very good care of me, and fed me…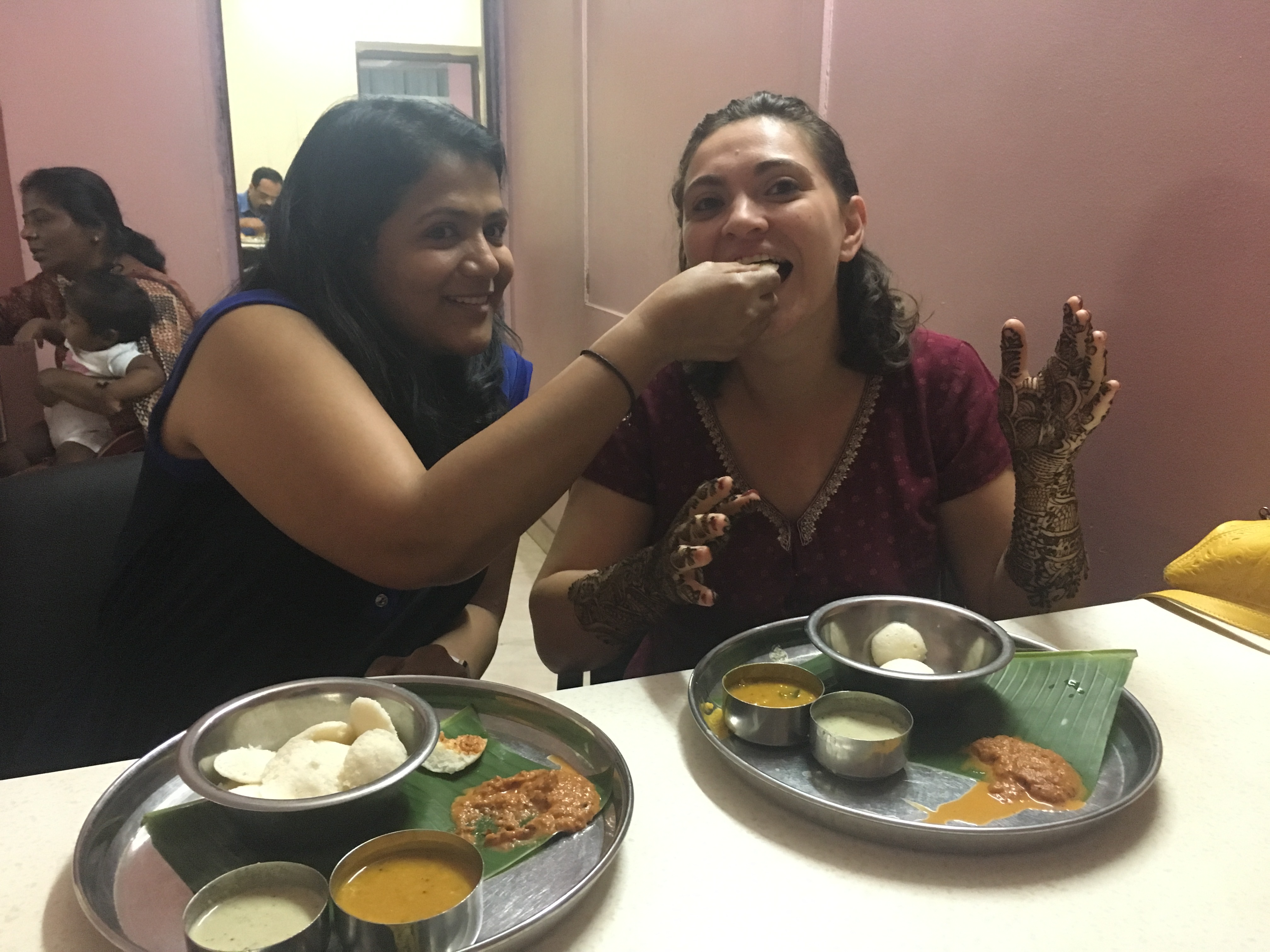 I felt like a little bird! Thanks @vaish 💜
Then the weird part happened. The mehendi started to dry and fall off! When I woke up in the morning, my whole bed was covered in dry mehendi! But of course, at this point, I had a beautiful patterns on my hands :)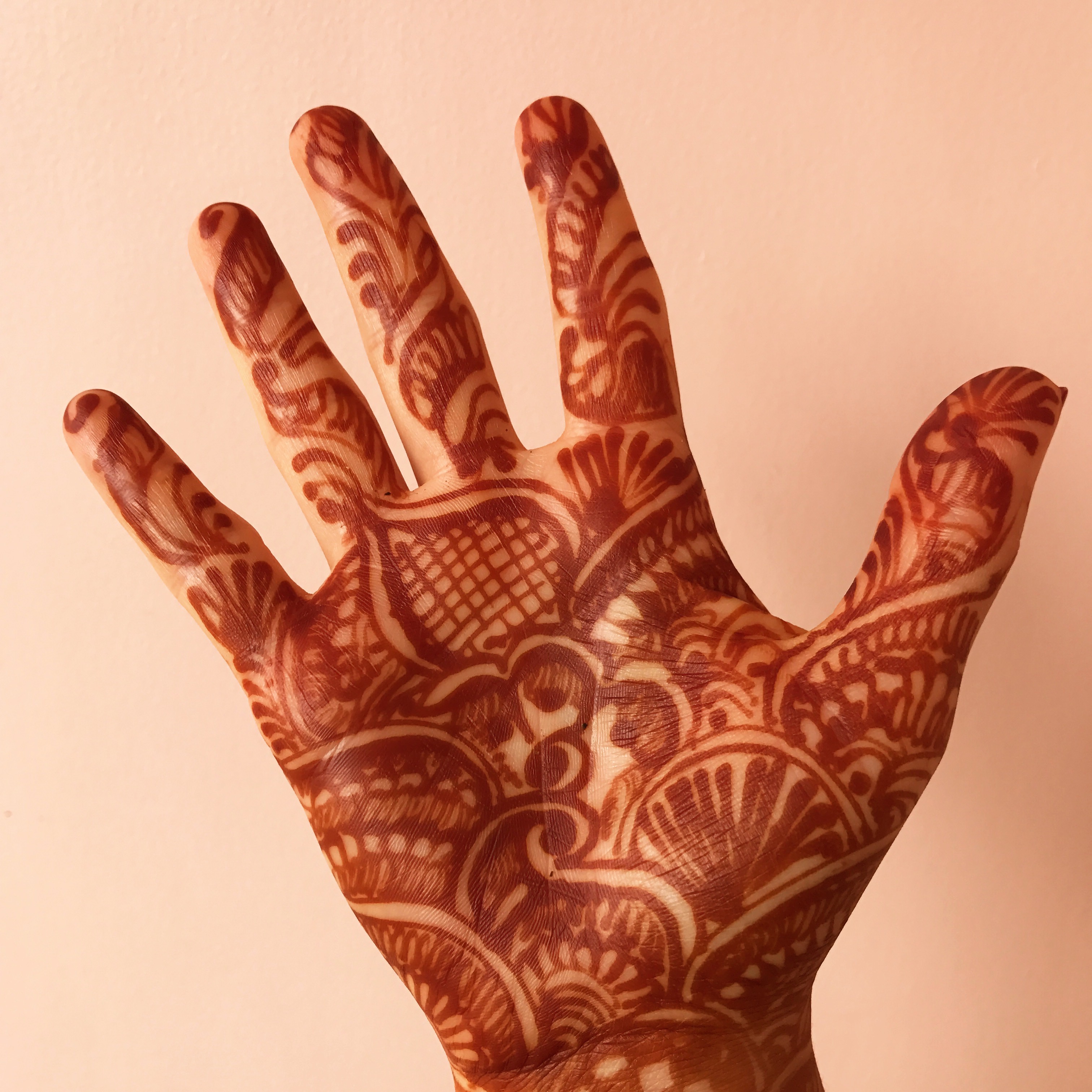 I couldn't stop admiring it!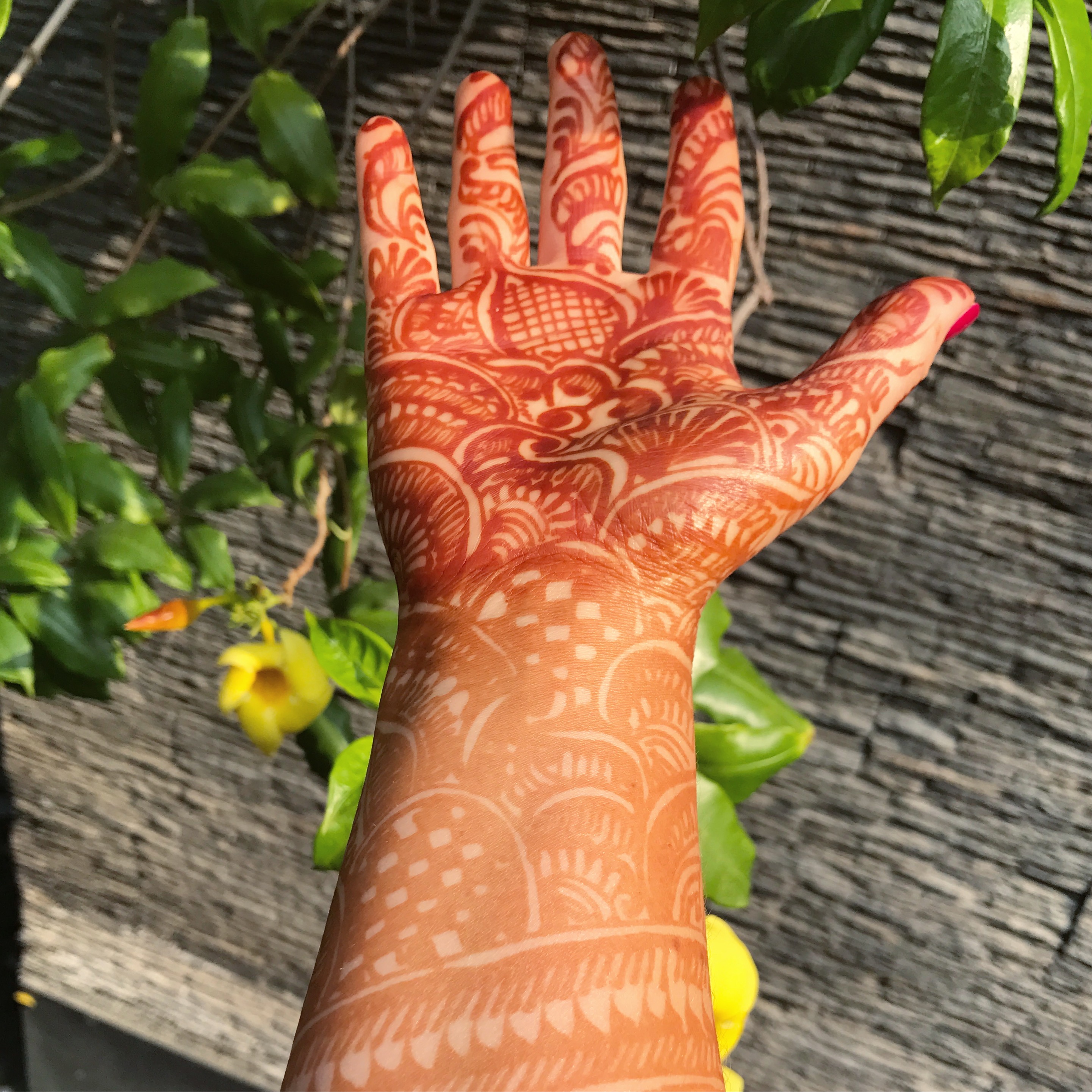 Later on in my trip, when we went to Chokhi Dhani, I also got a super pretty mehendi on my foot!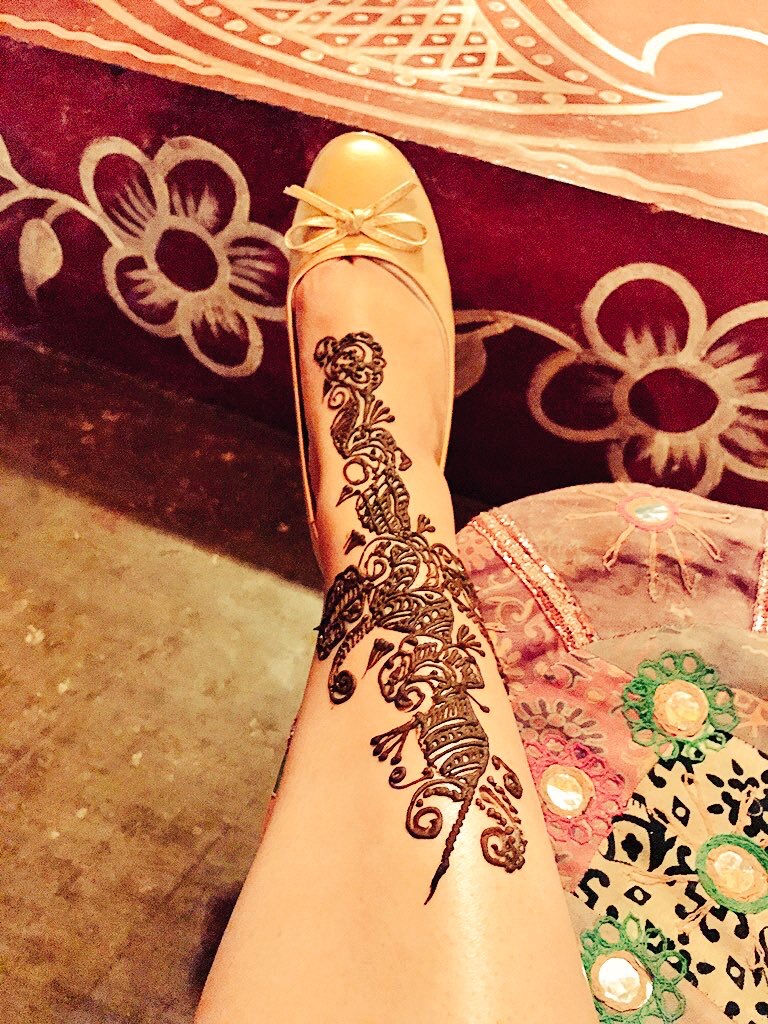 I couldn't be more excited to show it off walking on the streets of Chennai!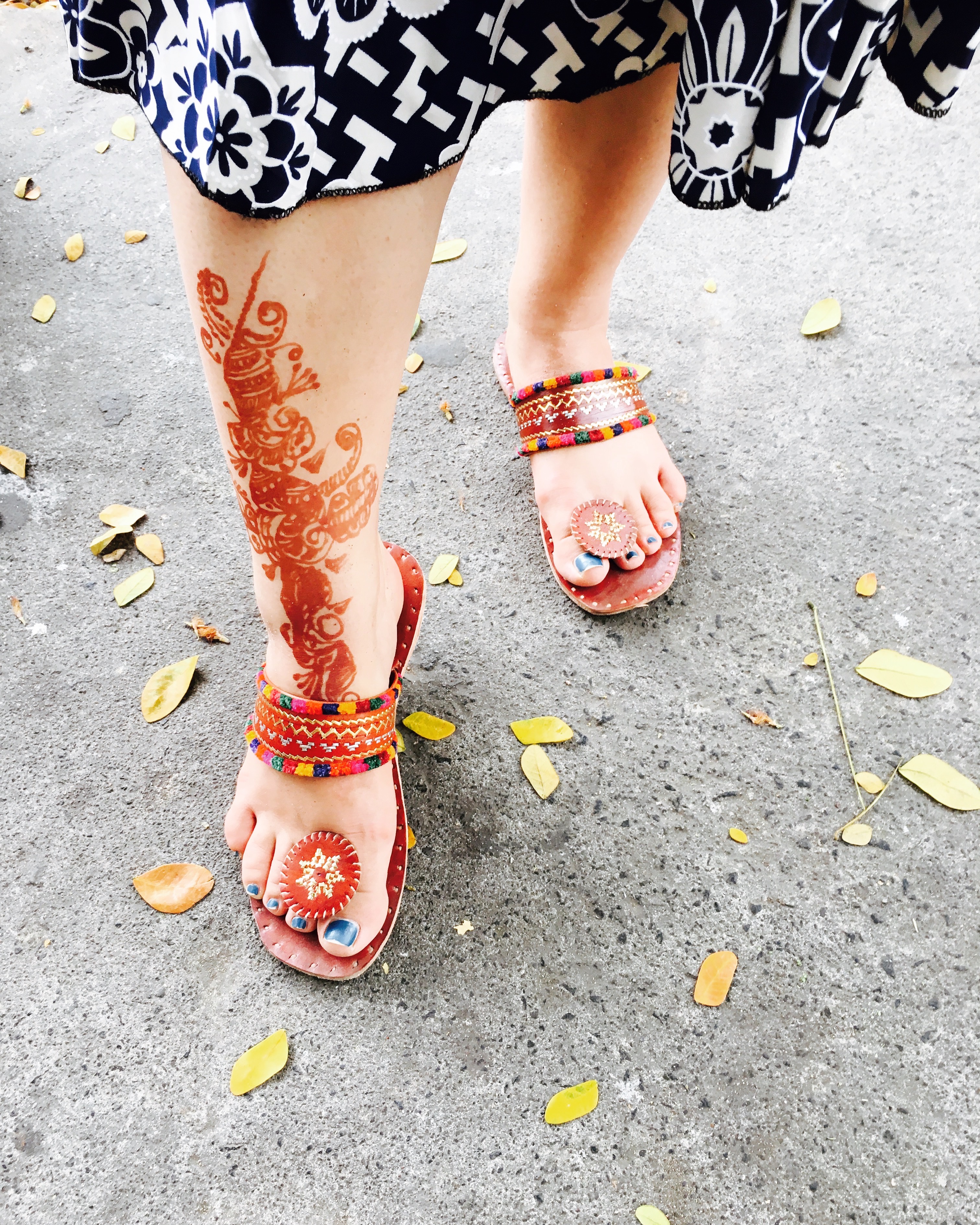 By now, the mehendi has disappeared from my skin. I was actually super sad as it started to wash off, fading more and more every day. But I have to remember that while the mehendi washes off, my incredible experience in India with amazing friends still remains.