Le Cantine: The most amazing Italian wine festival in Lierna
NatashaTheNomad
06/24/2017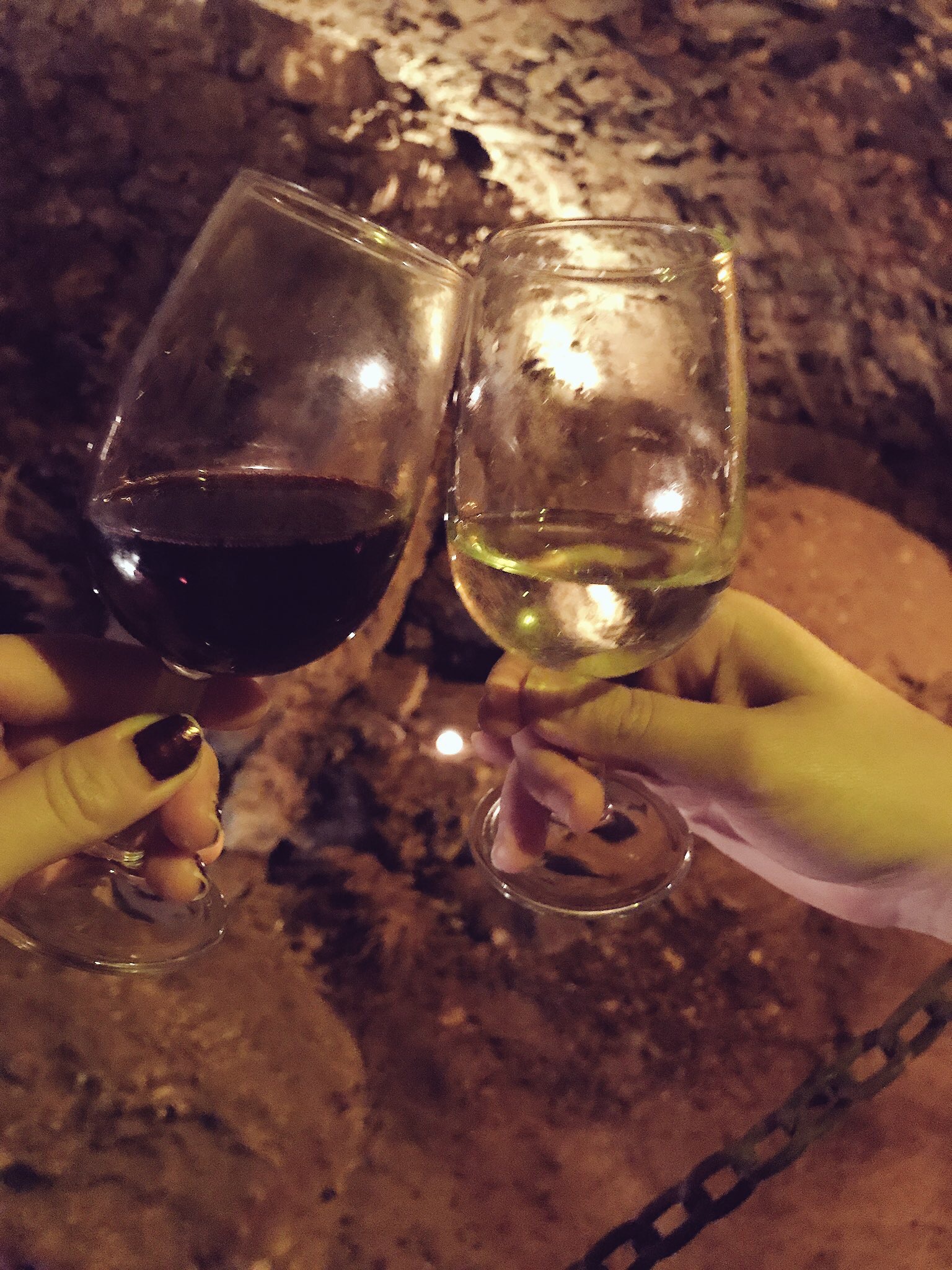 I'm usually not into drinking, especially in a crowded festival setting with many people. I always remember how awful and crowded Taste of Chicago was when I was growing up. But I had friends visiting me in my hideaway in a small Italian town of Lierna, located on the beautiful Lake Como, and the festival was right in our town. It was just a matter of going down to the main street to check it out, so we decided to go.
Well, it was nothing like Taste of Chicago. That's for sure! And I actually enjoyed it A LOT!!! I have to remember that I'm no longer in America - people here like to drink to enjoy the food, wine, nature, music and the company of their friends and family - not to get super drunk and do stupid crazy stuff.
The wine festival is called Le Cantine, and I don't think it even has a website despite it being the 7th edition of the festival! Yet, the town baker told us that the town was expecting 500 people for the festival and that it was likely sold out already!
We didn't have tickets, but we asked around and found the information point in the parking area on the main street set up for the festival. We were able to buy tickets! We were then given a wine cup in a handy wine-cup holder and a map of all the wine festival stops - there were 11 total!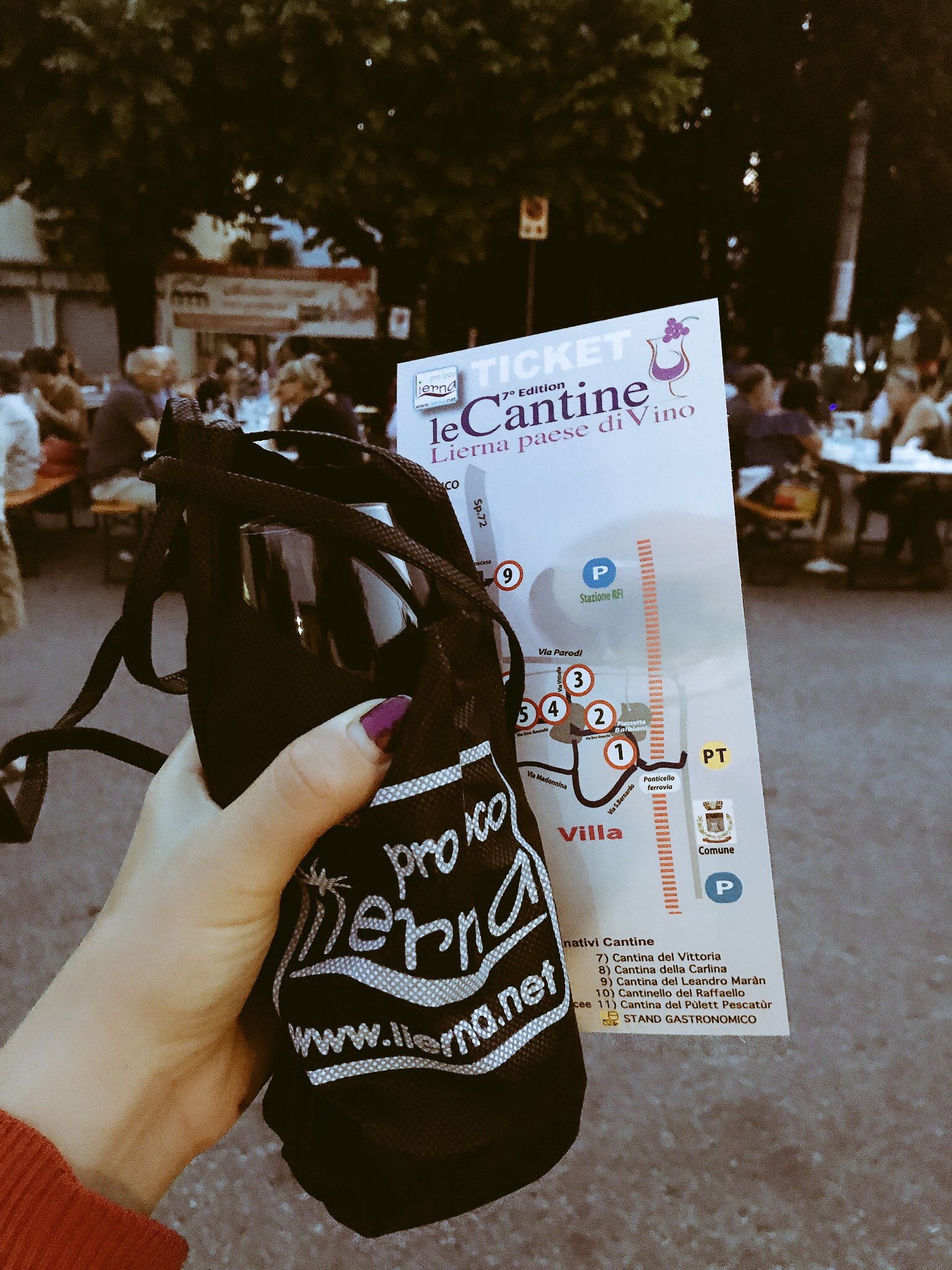 And so we were off!
Hello Dungeons!
I've been in Lierna for about a month at this point, so I've walked around the town A LOT! I walk everywhere - to the beach, to watch the sunset, to sometimes watch the sunrise, to the grocery store, to the train station, etc. So I though I knew the town pretty well. But turns out I didn't!
The 11 stops on the wine route were all in dungeons around the city that I normally wouldn't have access to. Imagine! This town has over 11 dungeons! And here I thought it was an innocent small Italian town on the lake…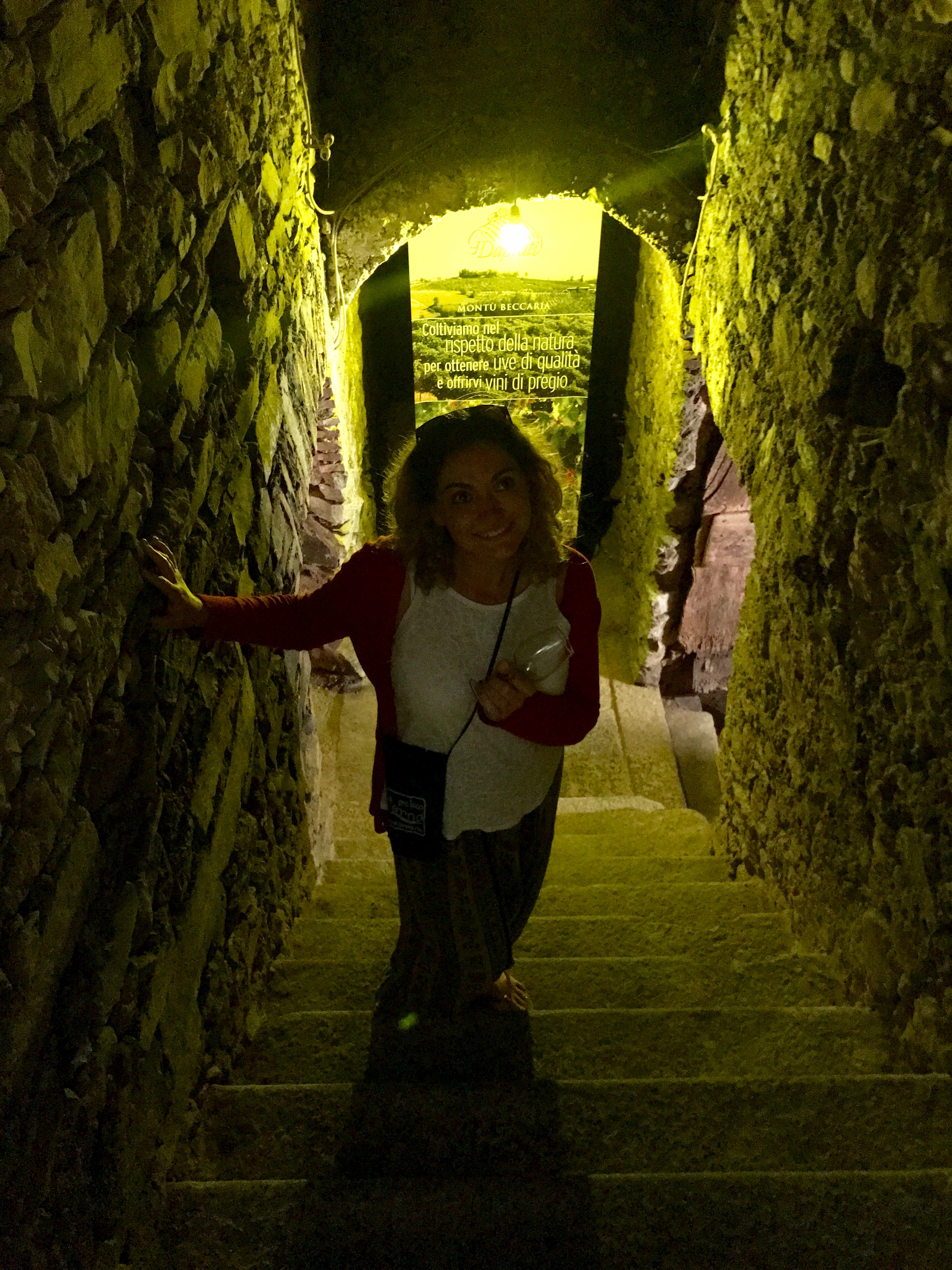 It was so fascinating to see how each dungeon was decorated! This one had fancy old-style skis: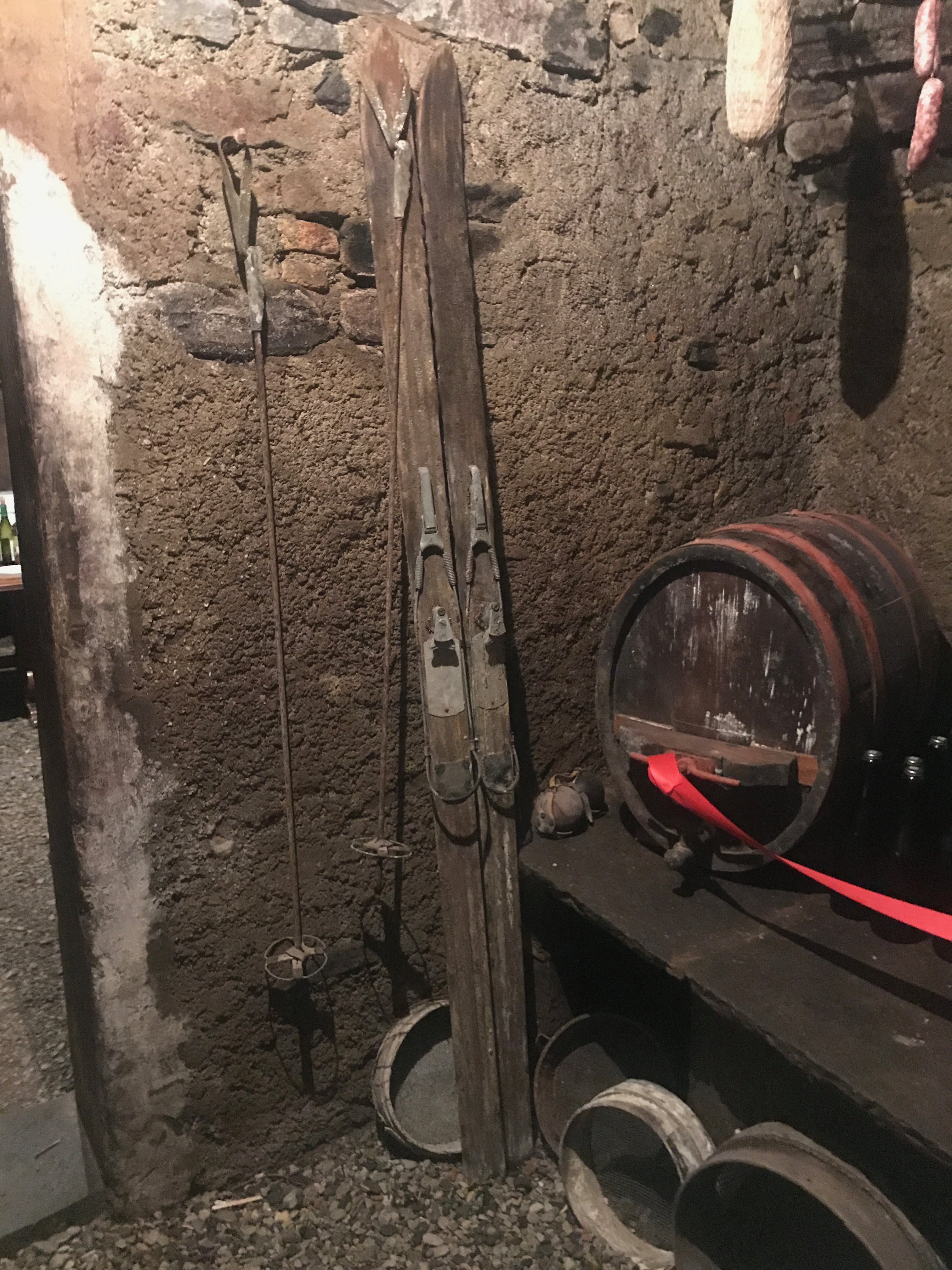 And this one had medieval outfits set up!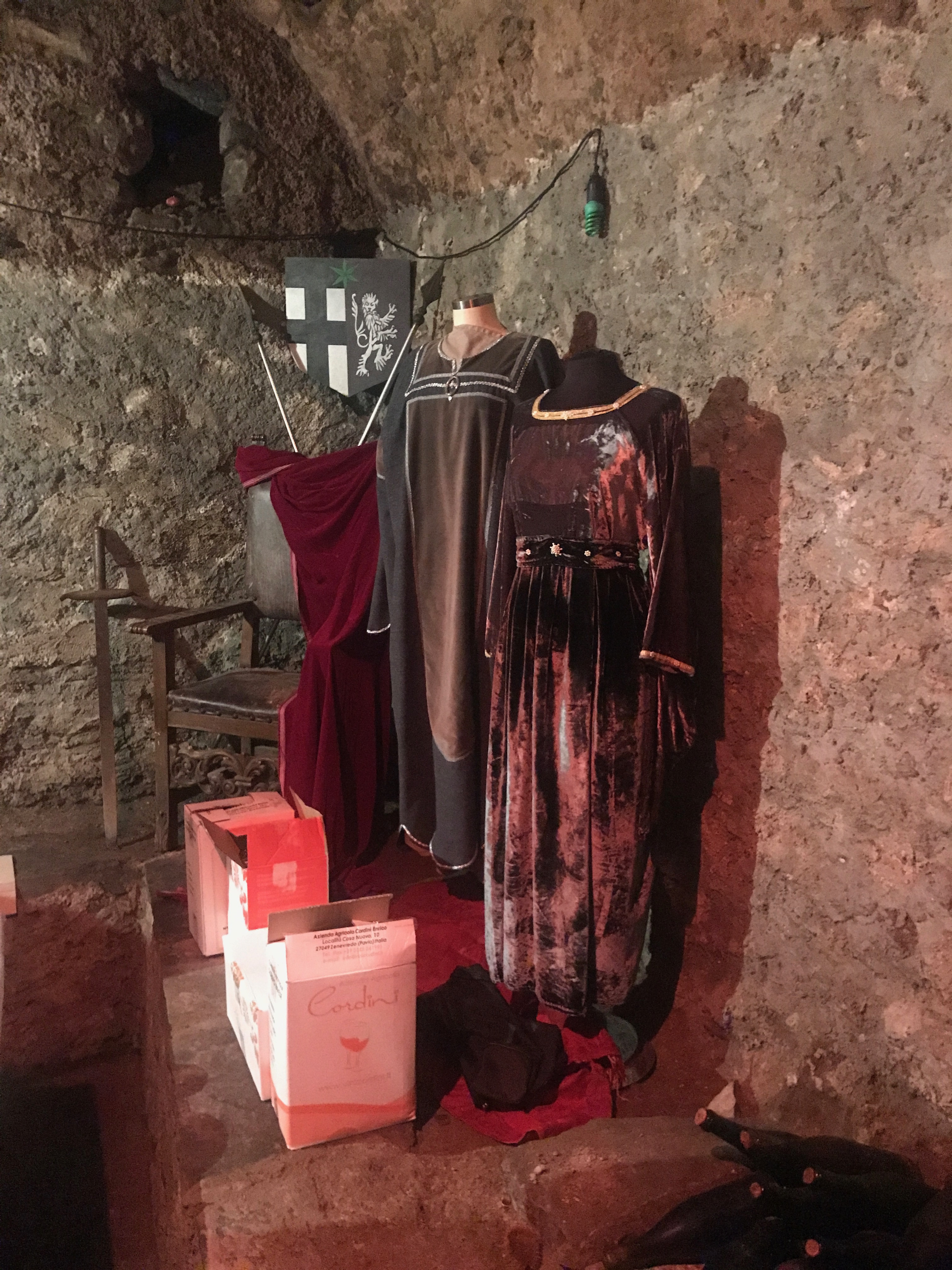 Oh, and of course there was this one… with lots of sausage 🙈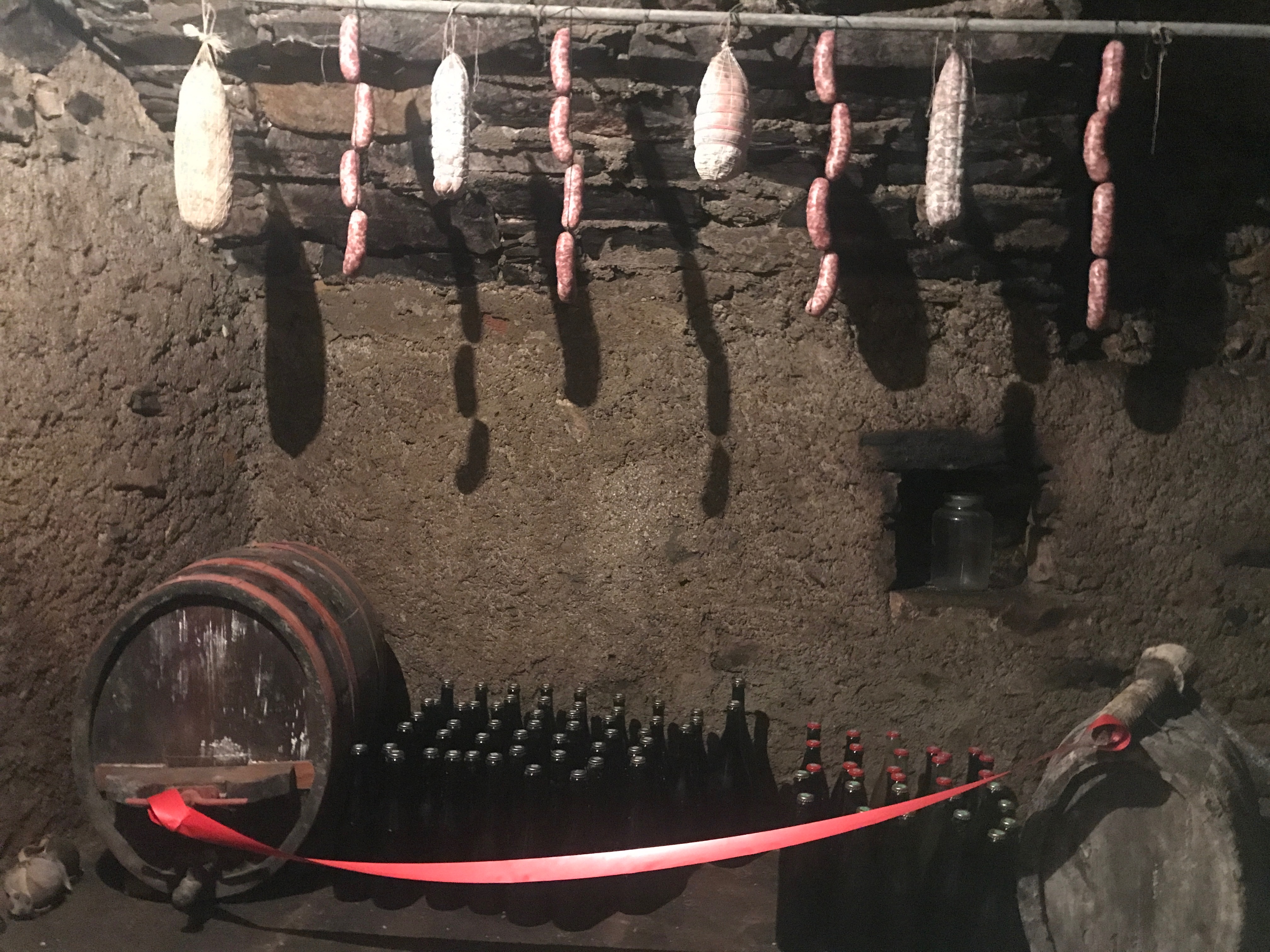 But instead of torture, the dungeons were fill with wine, food, people, and fun!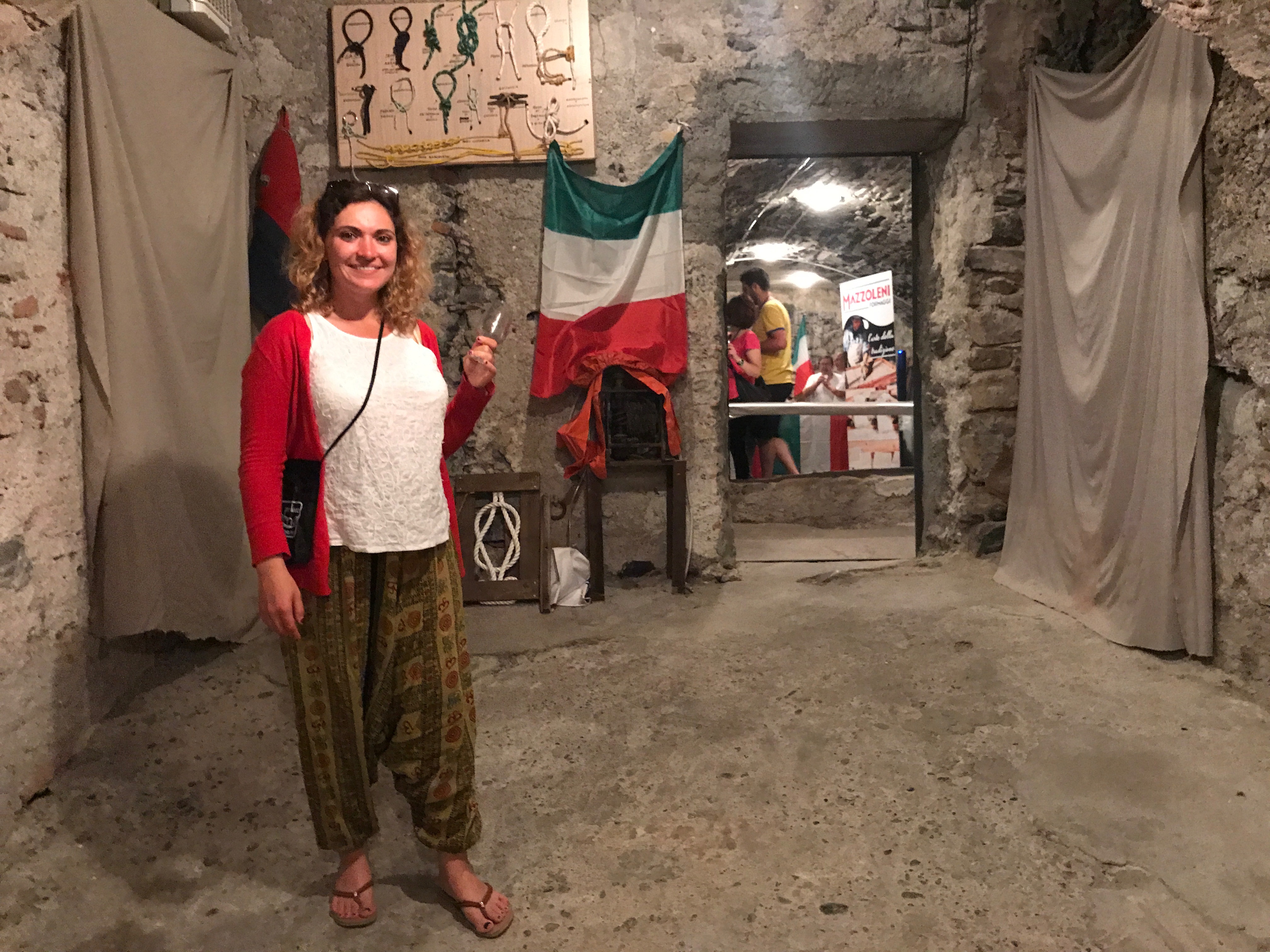 The Food
Sure, this was a wine festival, but we all know that wine tastes best paired with food. OMG!!! The local Italian food in each dungeon was absolutely amazing!! And so much variety.. besides just the amazing typical meat and cheese platters…
There was also a local dish of couscous and marinated sardines: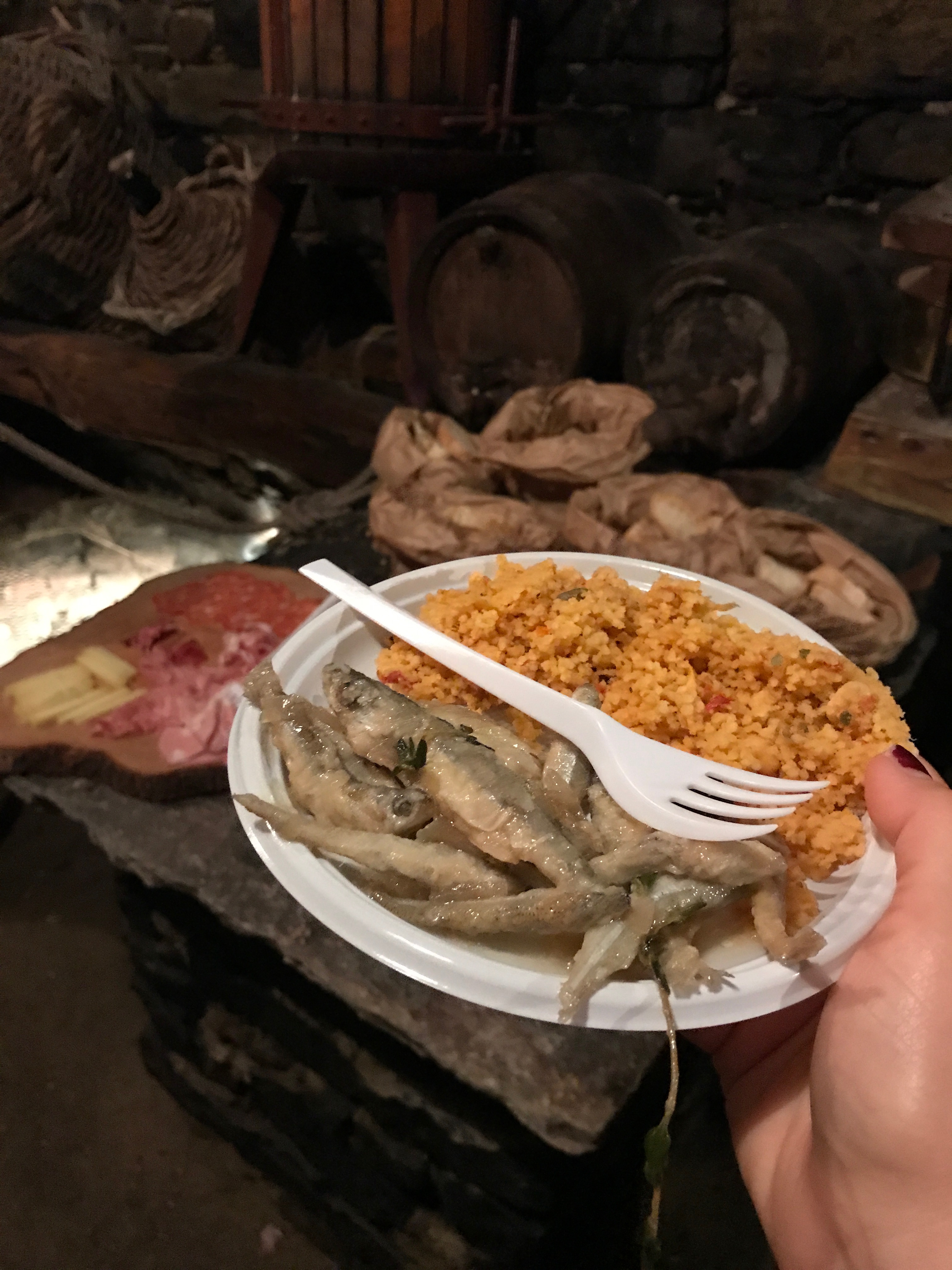 One place had a whole amazing bread and specialty cheese platter: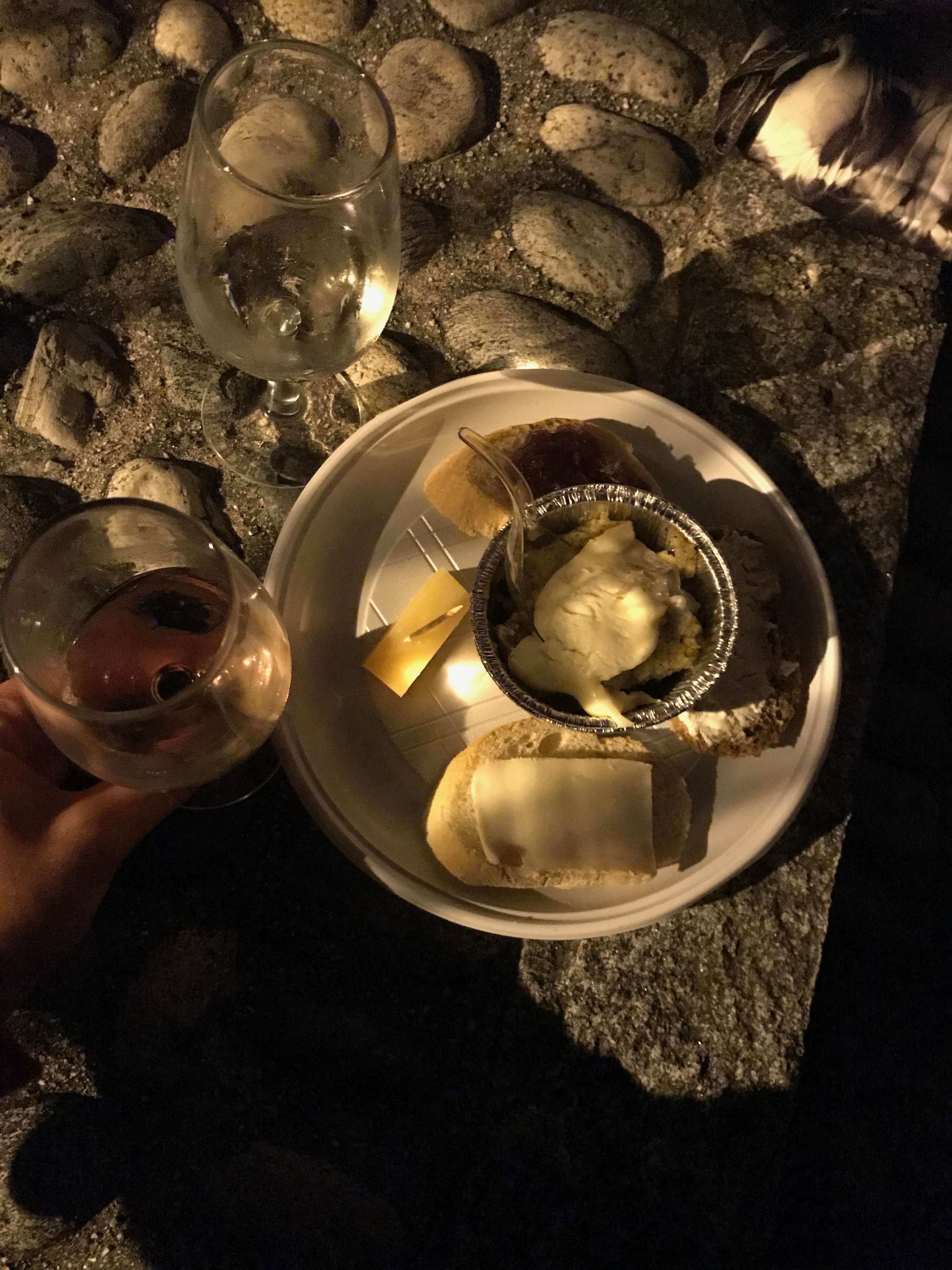 And that's not to mention that the festival ticket comes with a free fish or tomato spaghetti… with live music in the background in the main town parking lot: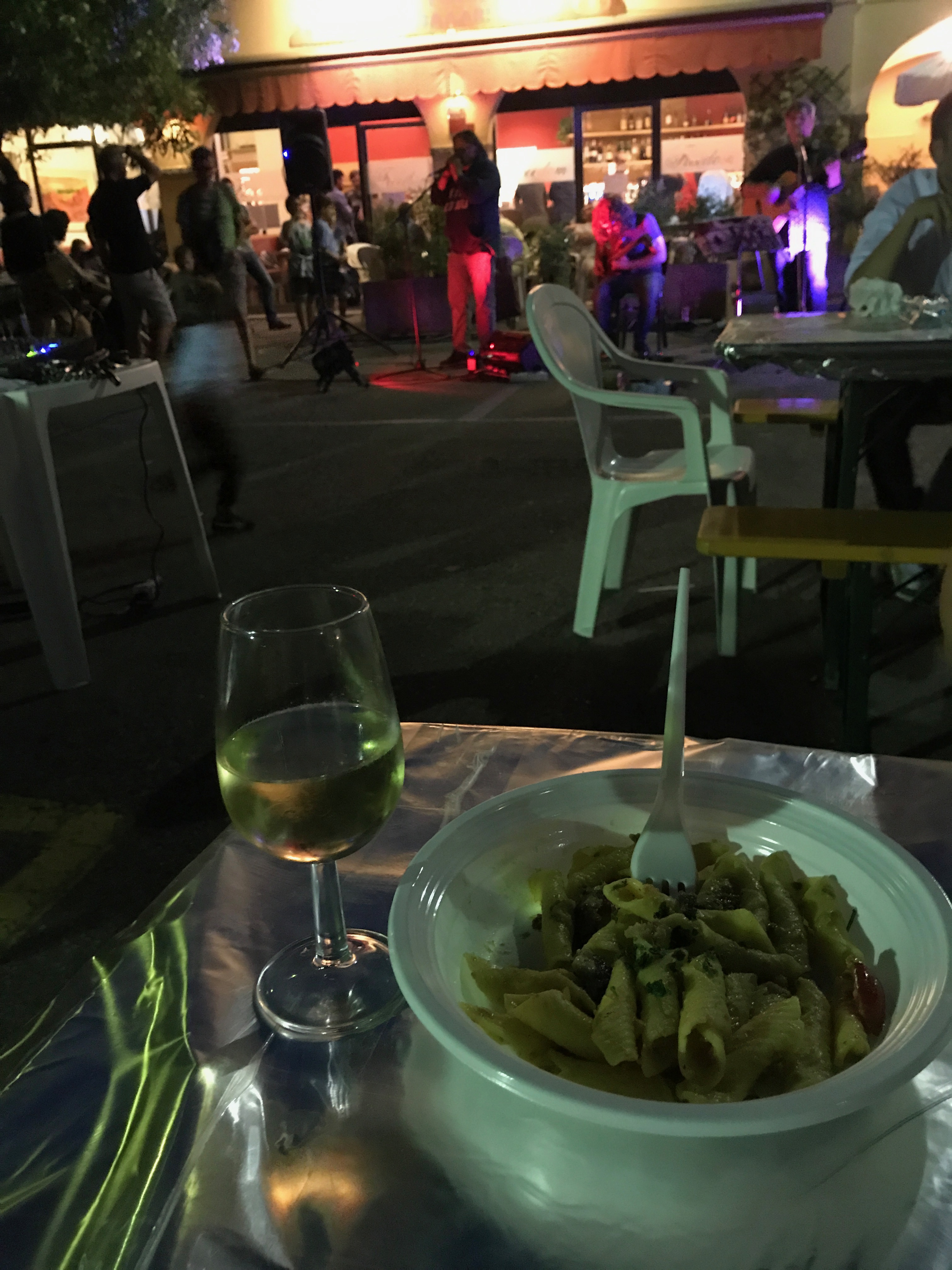 One place even had chocolate salami - my fav! Totally worth just going for the food!!
The Wine
And of course, the wine was amazing! Each place asked whether you want a red or white wine (you can ask for both as well). I usually got the white wine. This one was my favorite!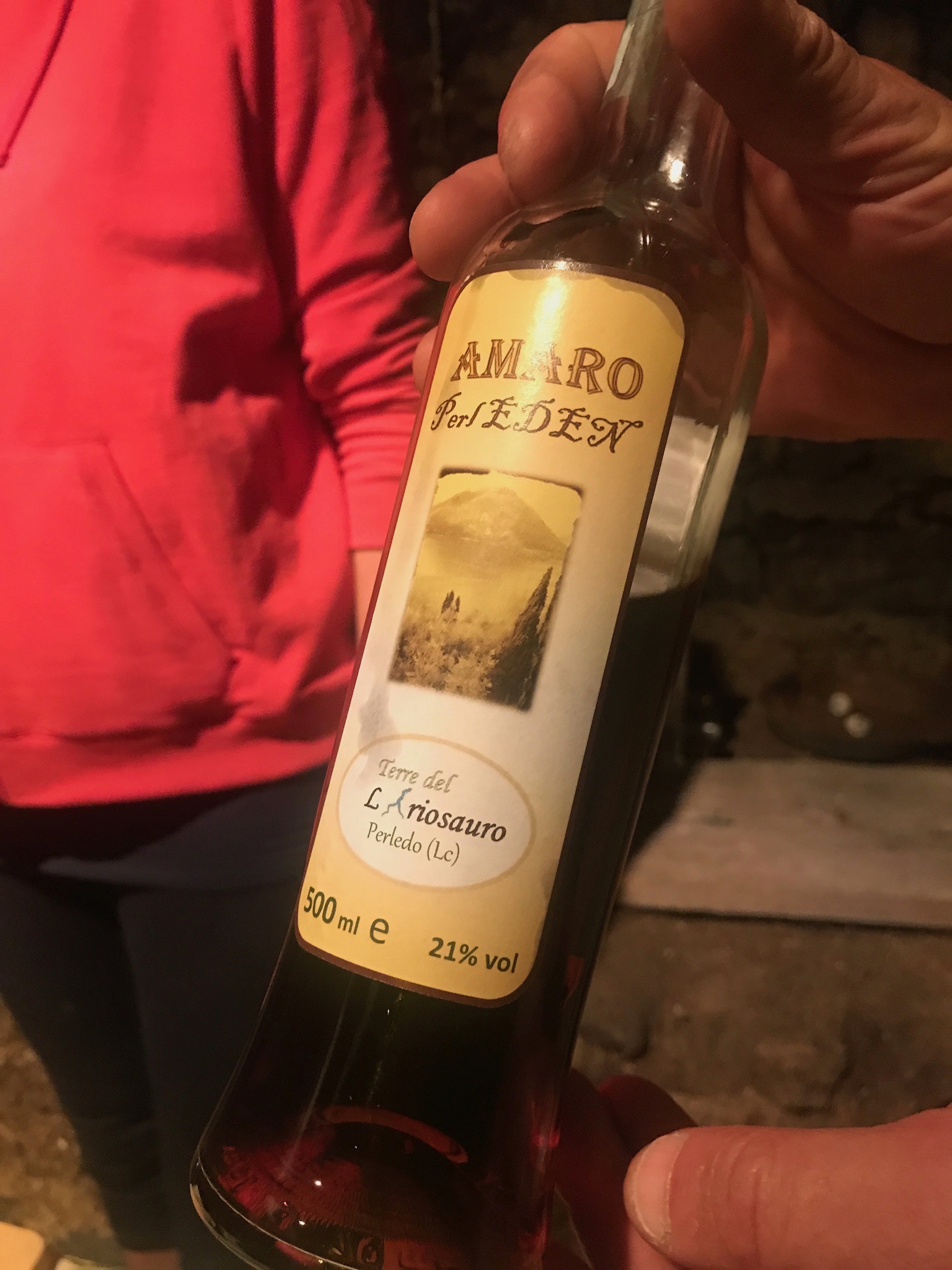 Unfortunately, everything about the wines was explained in Italian in most cases, so we couldn't really understand what made each wine truly unique. We just had to taste it and enjoy, which isn't that bad 🙃
There were 11 total stops, so if we didn't like a wine, we were ok pouring it out… But I definitely drank more than I planned to! Did I mention that Italian wine is amazing?!!
The Event
There were lines for each dungeon, but I was with friends, having fun, so it was overall an enjoyable experience: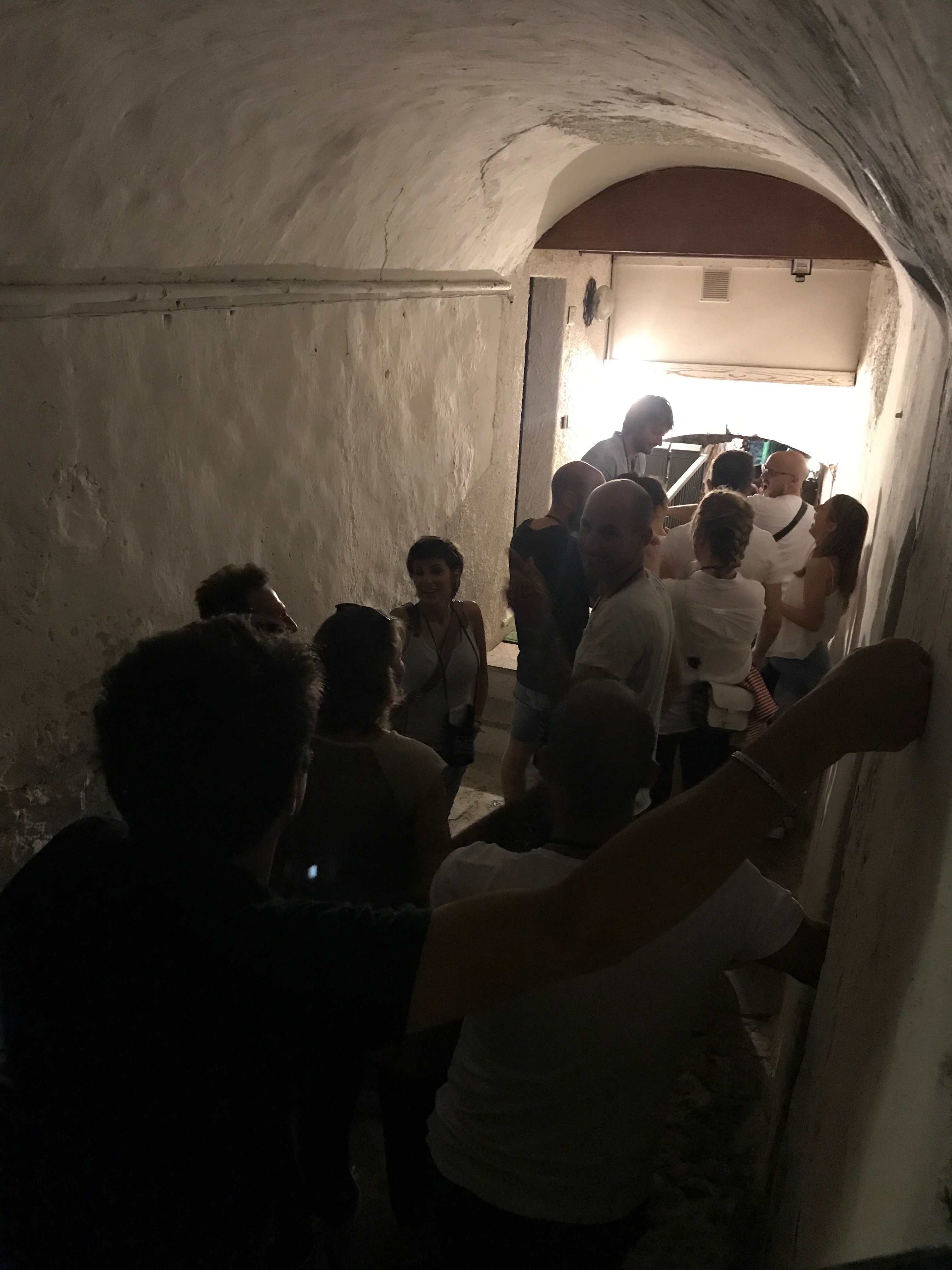 The place with the biggest line had a live guitar player and singer right there: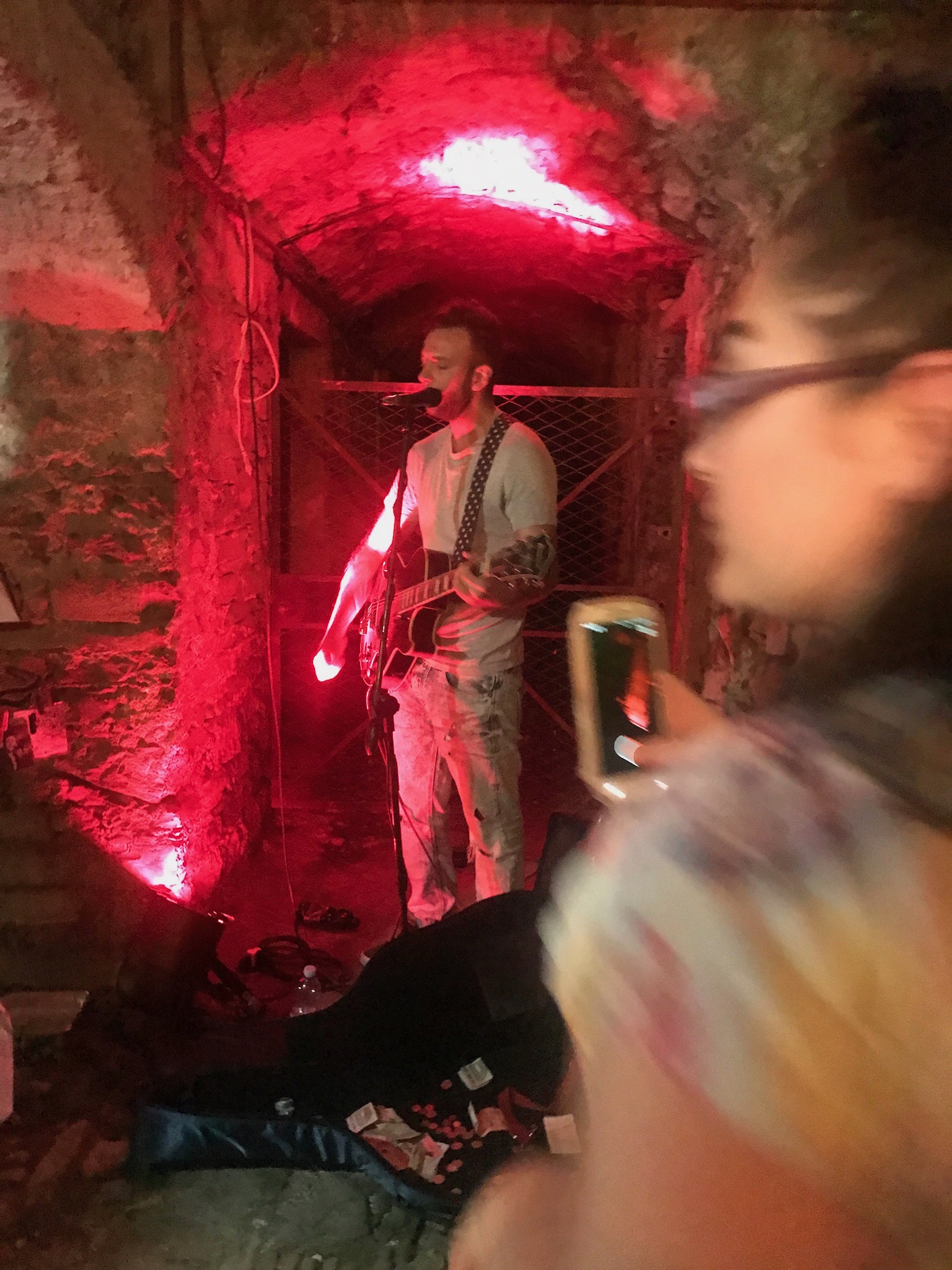 In one case, we stood in a long line only to end up in a weird olive oil tasting! They only let in small groups of friends (the three of us), the performed the ritual of covering the olive oil cup with our hands, swirling it around, and then taking a shot of it… I've never tasted olive oil like that and didn't like too much to be honest.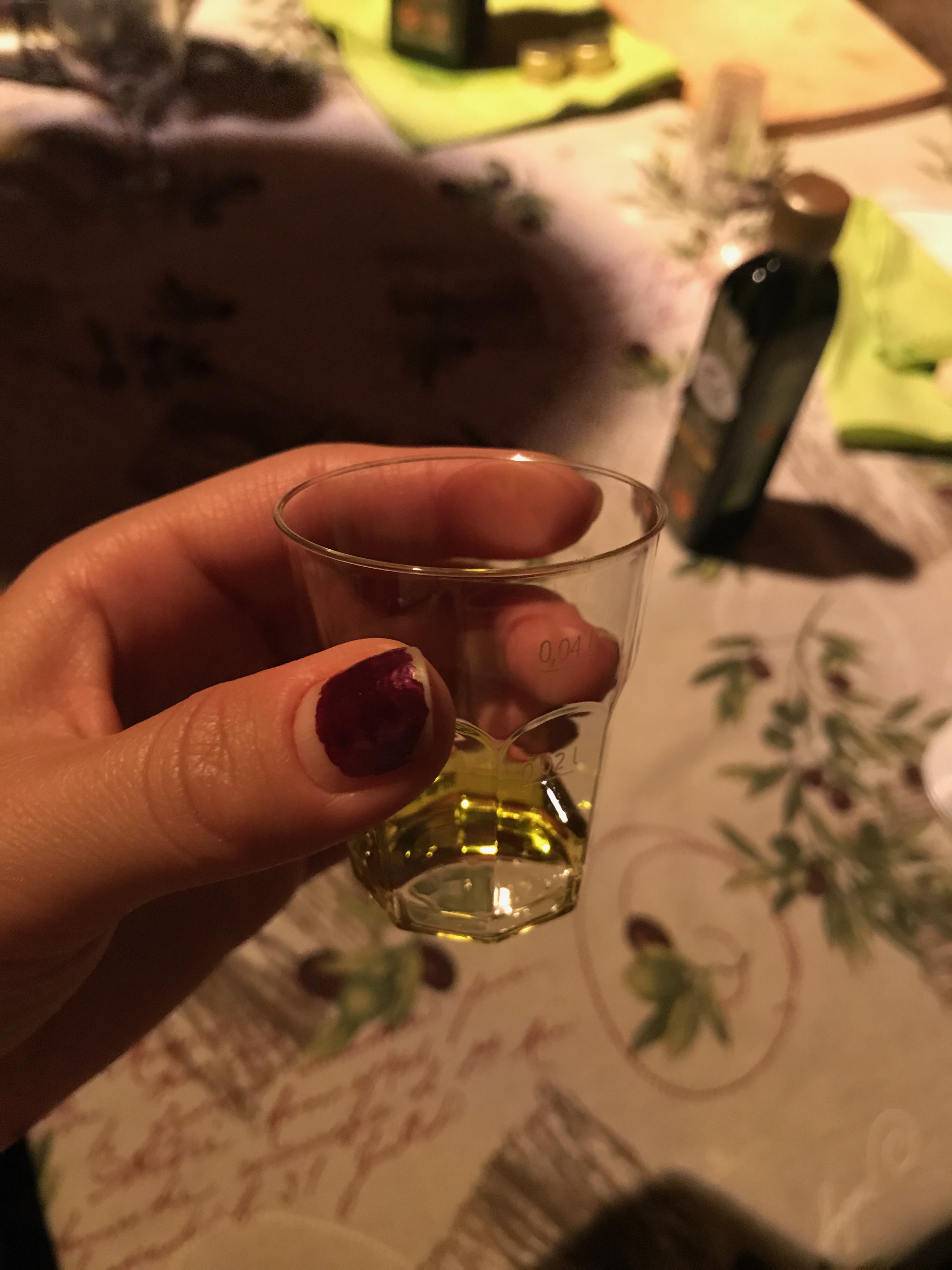 And of course, don't forget that Lierna is located on Lake Como! We would get wine and food from each place, and sometimes go and sit and eat and enjoy it by the lake!
But of course our main goal was to visit every single one of the 11 stops. As you enter each one, they cross it off the map (it's only one per person). The crossing off made it feel like a scavenger hunt, and we were proud to have gone to every one!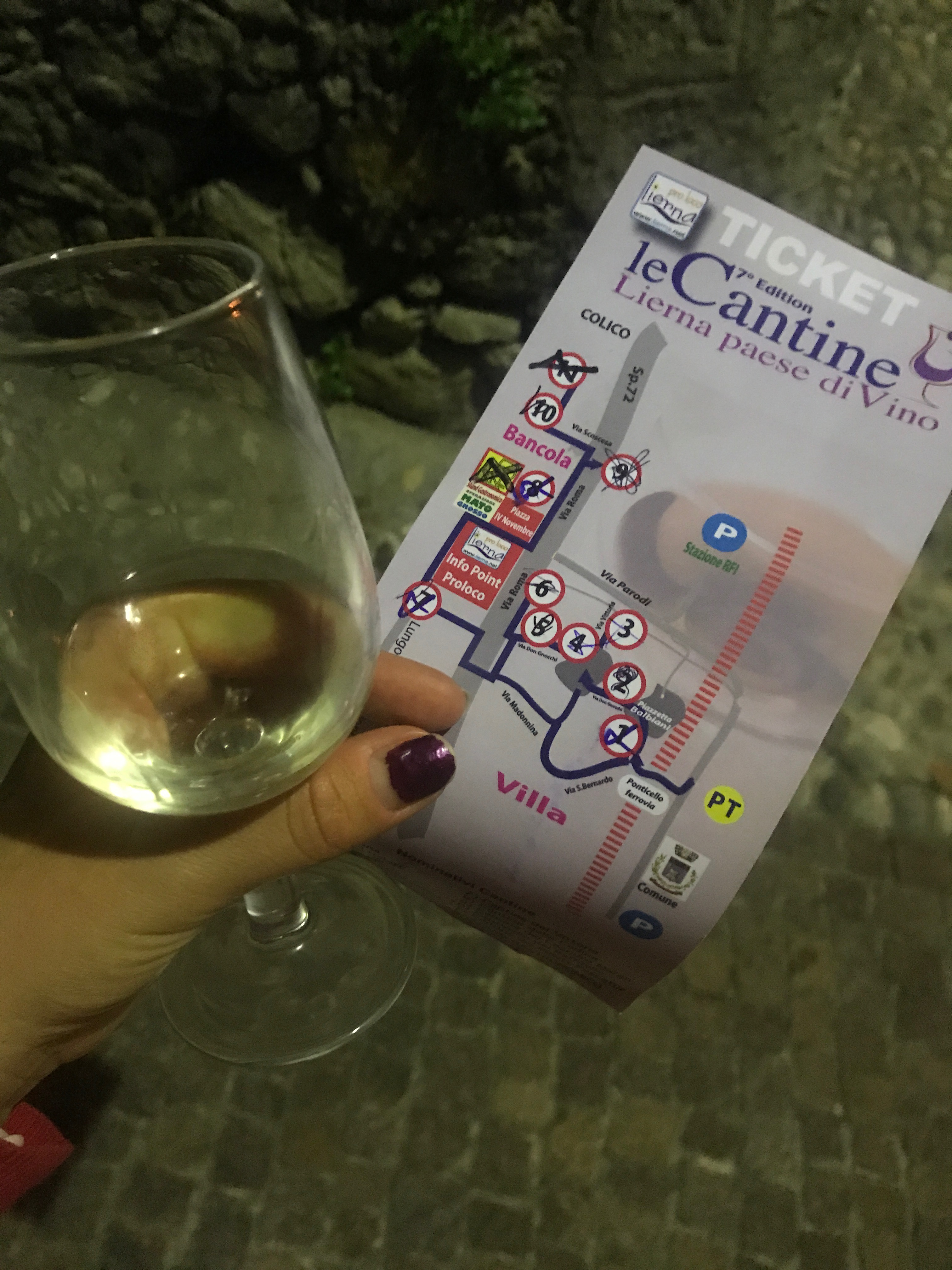 If you're in Italy in the summer next year, don't miss this amazing festival!