Japan: Facing The Scary Parts of Travel
NatashaTheNomad
02/02/2016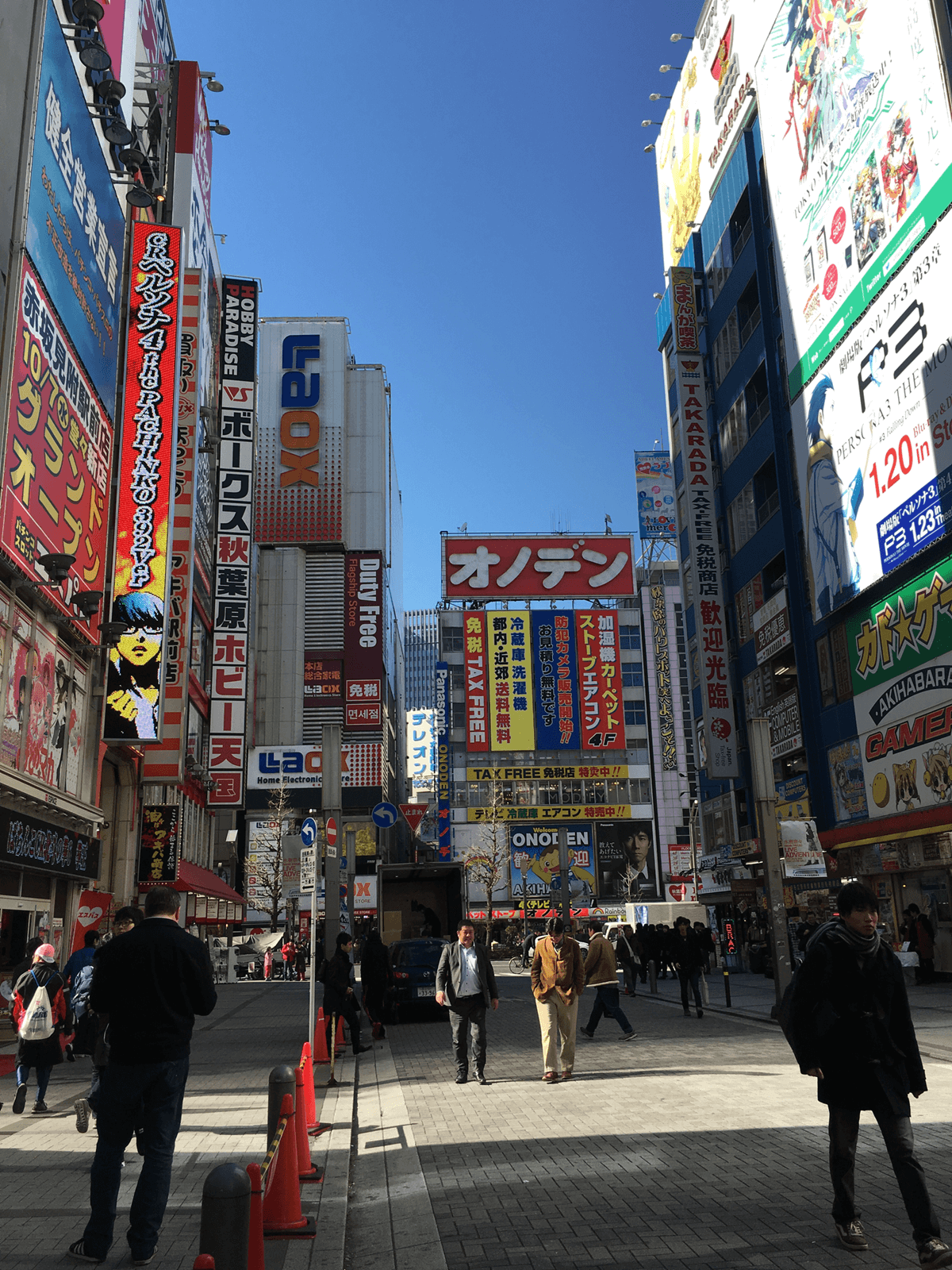 Traveling to a new country is definitely exciting - the thrill of it is what I LIVE for! But when you go for a longer term stay, there are definitely some scary thoughts that come up...
I've been to Japan before, and I LOVED it!!! So much so that I arranged to come back for a full two months (not just two weeks!) this time. Yet, amid my excitement I had the following scary assumptions:
Grocery Shopping
I once went to an Asian grocery store in the Northern Virginia when a boyfriend thought it would be fun to make our own Miso soup, and I remember being uncomfortable... All the products on the shelves were unfamiliar!
I asked the grocery store person to point me to tofu, and it was just an awkward / uncomfortable interaction. He didn't understand why I wouldn't just know where to go. Then, I didn't know the difference between all the types of tofu, and had a hard time choosing. As you might have guessed, the Miso soup didn't turn out great (not to mention I learned I don't like tofu), so I never went back to an Asian grocery store or made Miso soup again.
This happened YEARS ago, but when my trip to Japan started coming up, it had me terrified! I was scared of grocery stores with unfamiliar products and unfriendly staff. Grocery shopping is key to me staying healthy and in budget on the road, so it's not really an option not to go!
Turns out, I had absolutely nothing to worry about!!! I LOVE grocery shopping in Japan. It's such a fun adventure to try out new products every time. And there is pre-made sushi and seaweed salad and dumplings and Japanese steak and, not to mention, just the normal stuff I'm used to - eggs, fruit, vegetables, bread.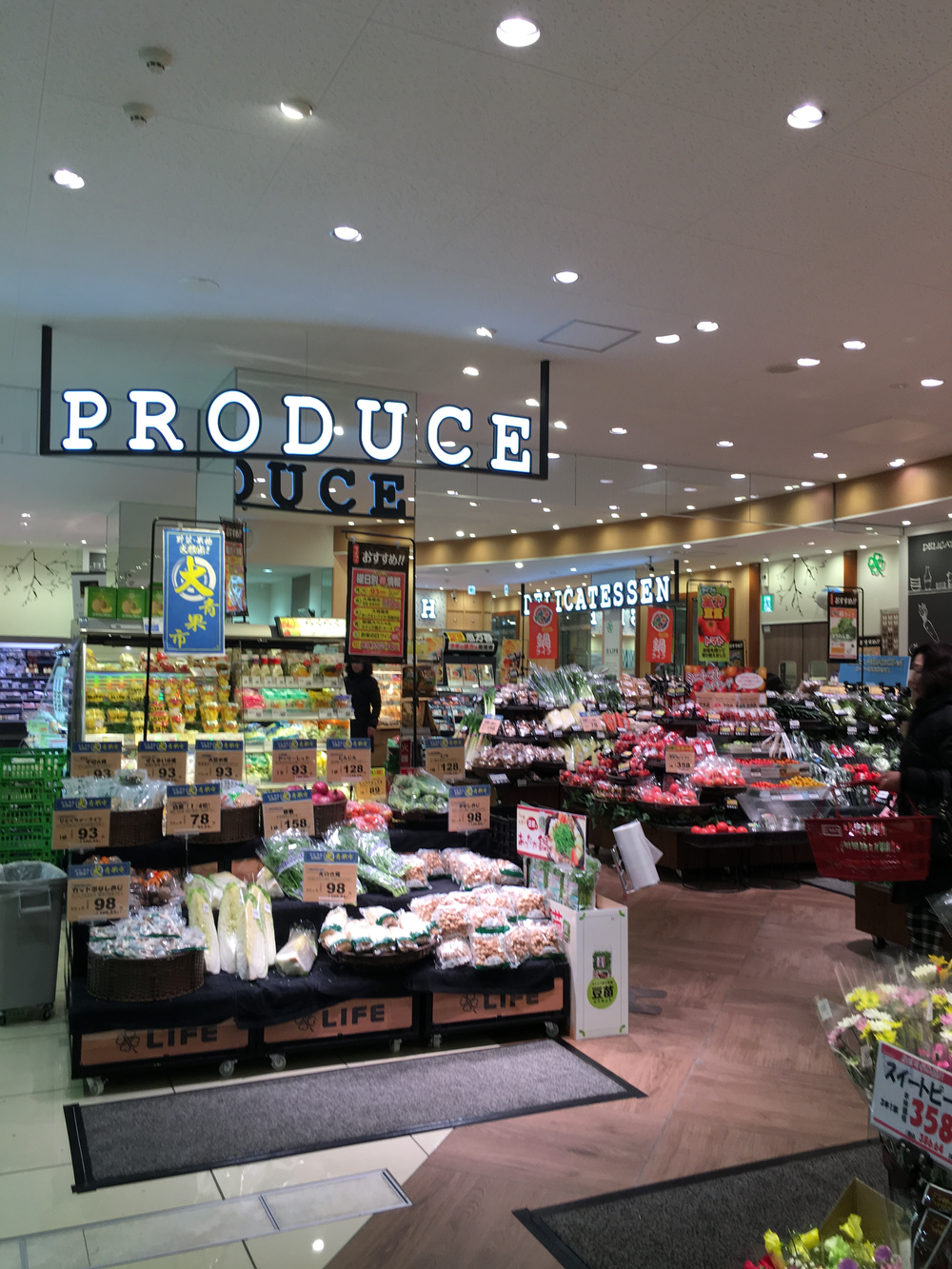 Seriously, this is what the grocery store where I shop looks like! Nothing scary here...
Oh, and I found these AMAZING pre-made seafood meatballs - just boil them and I have a tasty meal!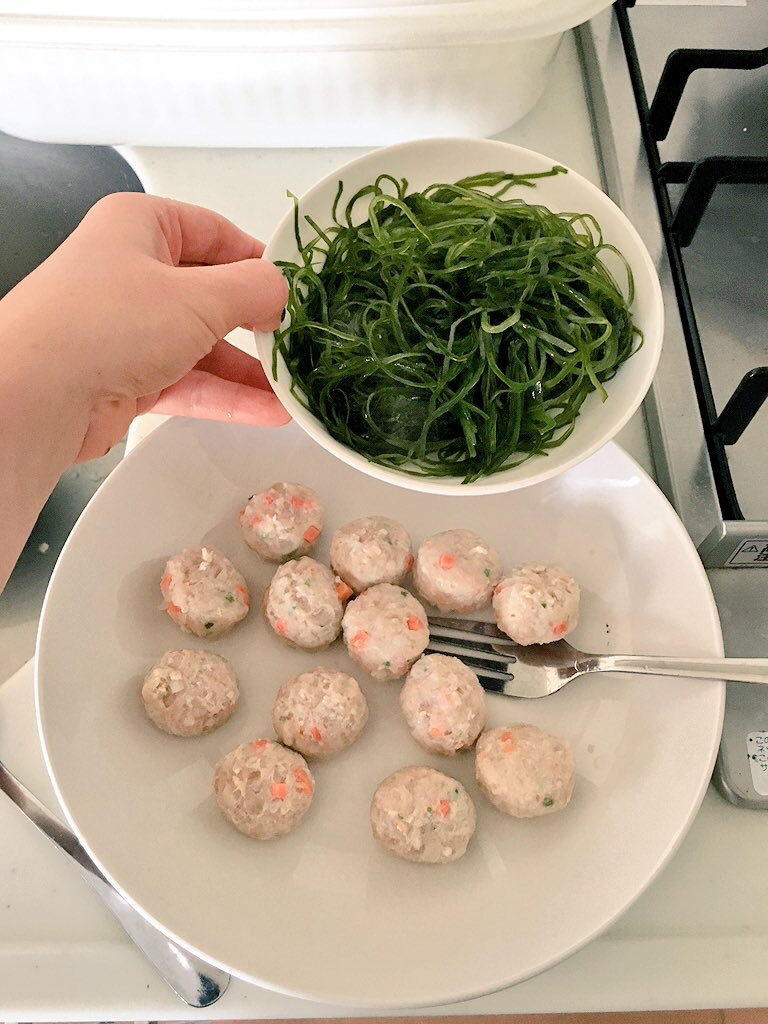 My new quick go-to meal - seafood meatballs and seaweed salad!
Of course, I sometimes have trouble knowing the difference between different types of yogurt, and it took me a while to find paper towers and salt, I sometimes buy the wrong products (apparently Matcha Milk is not the same as Matcha, and I don't like it), and there are definitely completely mysterious products (especially all the sauces) to me, but that makes the whole process fun! The important part is that I'm not starving as I imagined. I'm able to find more than enough food that I love to keep me healthy, fed, and on budget!
Writing this, I now feel pretty silly for worrying about this at all!
Exercise
OK, this was a legitimate worry. Staying fit is super important to me, but the problem is that the most effective way to exercise that I've found works for me is group fitness classes. In the U.S, I was the biggest ClassPass fan - I mean, amazing group classes in super high-end specialized studios all for a fee of a nice gym!
In Amsterdam and New Zealand, I was able to use Mind Body Online to look for nearby classes. It's a bit more expensive than ClassPass, since I had to pay on a per-class basis, but turns out most studios have introductory offers for new customers, so it works out pretty well for my length of travel!
However, Mind Body Online is not in Japan. So I had no idea how I would get my workout in! Not to mention that I don't speak Japanese, and any workout class I do do will be completely in Japanese!
But I did find a hot yoga studio nearby via Foursquare, faced my fear (aka really needed to exercise!) and attended. It started off a little bumpy when I didn't realize I had to remove my shoes before walking up to the desk (in Japan, they're very strict about shoe removal!), and when they realized I didn't speak any Japanese, but the instructor spoke a little English and showed me around the studio. Once the class started, I saw that I had nothing to worry about! I've been doing yoga classes for a bit, so it was just a matter of watching what the instructor demonstrated and doing it. As an added bonus, I got to listen to yoga in Japanese, which felt super zen to me.
It was terrifying, but I made it through my first class! But soon my body needed a new, more bootcamp-style intense workout! I considered joining a gym and just running on a treadmill, but that was definitely not appealing to me. Luckily, my Japanese friend forwarded me a link to Lespas - the Japanese version of ClassPass!!! Of course, I accidentally signed up for the most intense personal training I could imagine - Kaatsu (still sore a few days later!).
Going to a new class, even in the U.S. is pretty stressful to me, but now that I've gone to a few group (and personal training!) classes in Japan, I feel more excited (vs nervous / stressed) every time! It's amazing to experience how much of communication is non-verbal. And it's always an adventure - I don't know exactly what to expect, but I'm more open to it.
It is also my most intense interaction with locals that I experience - we're working together toward a fitness goal for an hour vs just the regular hello / thank you one-time interactions I usually have, and it's super special.
I expect to be a full on ninja by the time I leave Japan!
Friends
I LOVE Japan - the culture, the food, everything! But while I was thrilled to get there, I also assumed that this would be my loneliest destination yet! After all, they don't speak much English in Japan, so I just didn't see how it would be possible to make any friends.
Well, turns out that the Japanese people in my industry speak good English - they even took me out to the best dinner ever! Oh, and there are a ton of people here from abroad, who speak English, and I even have a bunch of friends visiting throughout my stay here!
To be honest, since I've come to Japan, I've met more people and been more social than during my normal week in San Francisco. My weeks include lunches, matcha latte dates, dinners, and meetings. I haven't felt lonely yet!
Conclusion
The brain can play really big tricks on us. Things that now seem silly - like grocery shopping, exercising, and making friends - were my biggest fears and obstacles before I got to Japan.
As a digital nomad, I am lucky to constantly face my fears and learn over and over again that I can more than conquer them every time. And every time I do, I level up and get stronger. I know I can do anything!