Italy: A Love Letter to Pesto alla Genovese
NatashaTheNomad
09/22/2016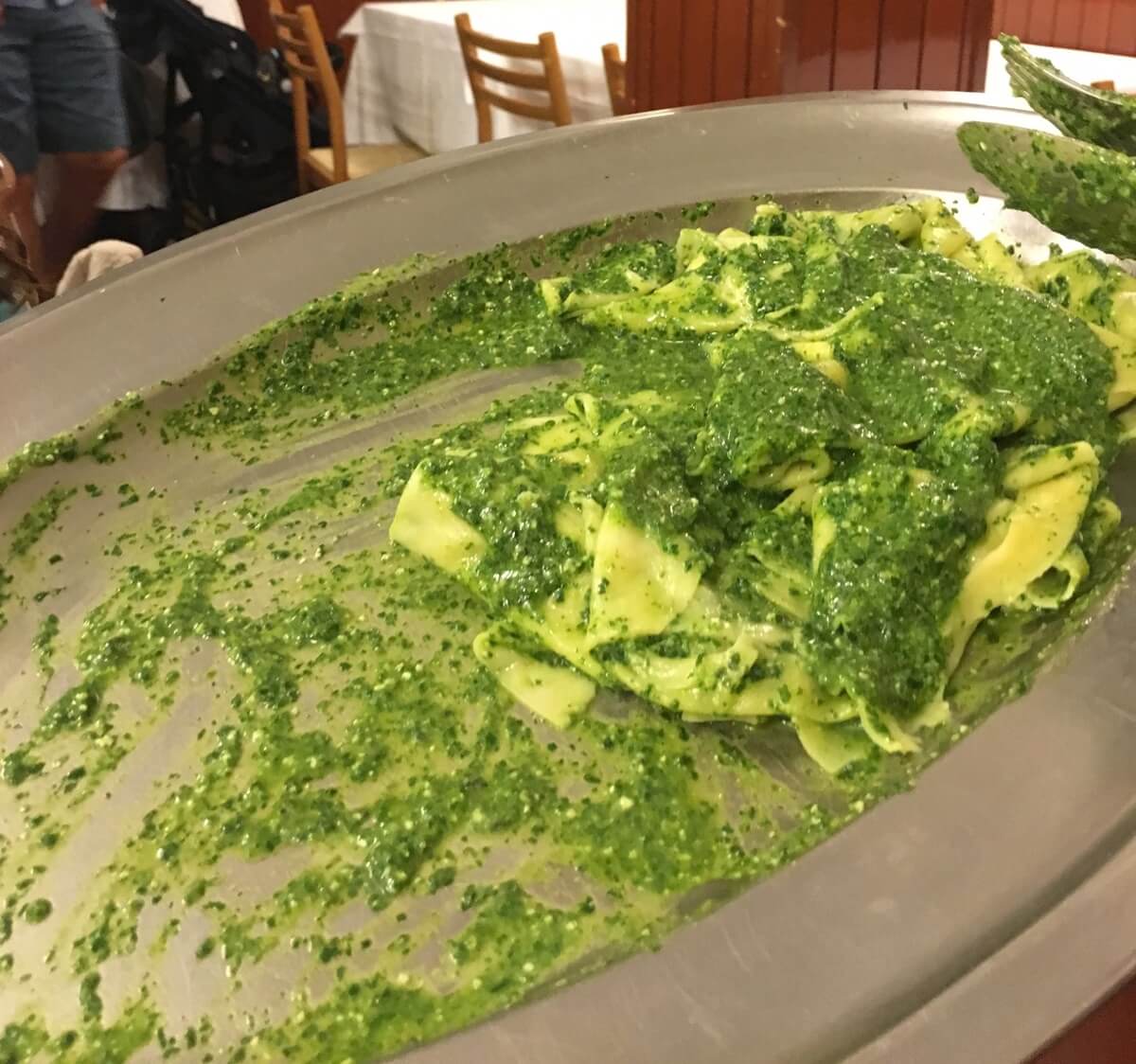 I used to think of myself as a red sauce kinda gal. I've tried pesto a few times (I think I even tried to make it one time), but found it a bit too dry for my taste and have avoided it in favor of pomodoro-based sauces...
But on my first night in Italy, my new Italian family took my family out to a restaurant where they served us multiple pasta dishes for tasting as part of the dinner (yes, there was a tiramisu for dessert, and it was heavenly! But now back to pesto....). When the pesto dish came, I tried it of course... and was completely blown away!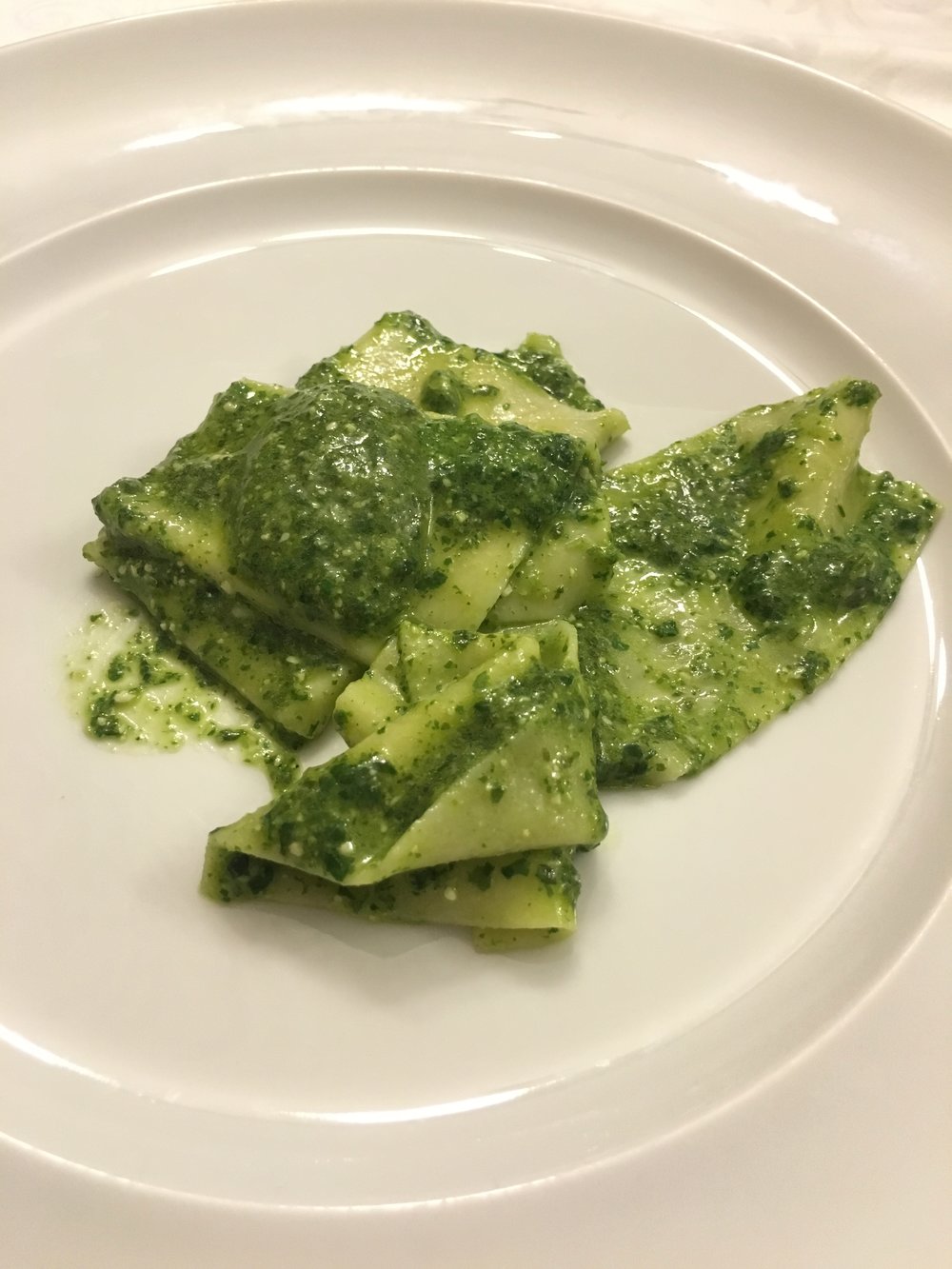 Genova is the region of Italy I was in, and pesto was actually invented there! Genova is also the Basil-growing part of Italy. I was eating Pesto alla Genovese. Oh, and the thin noodles were heavenly.
Ever since that tasting, I've been obsessed with the pesto. Here it is with the traditional trofie noodles: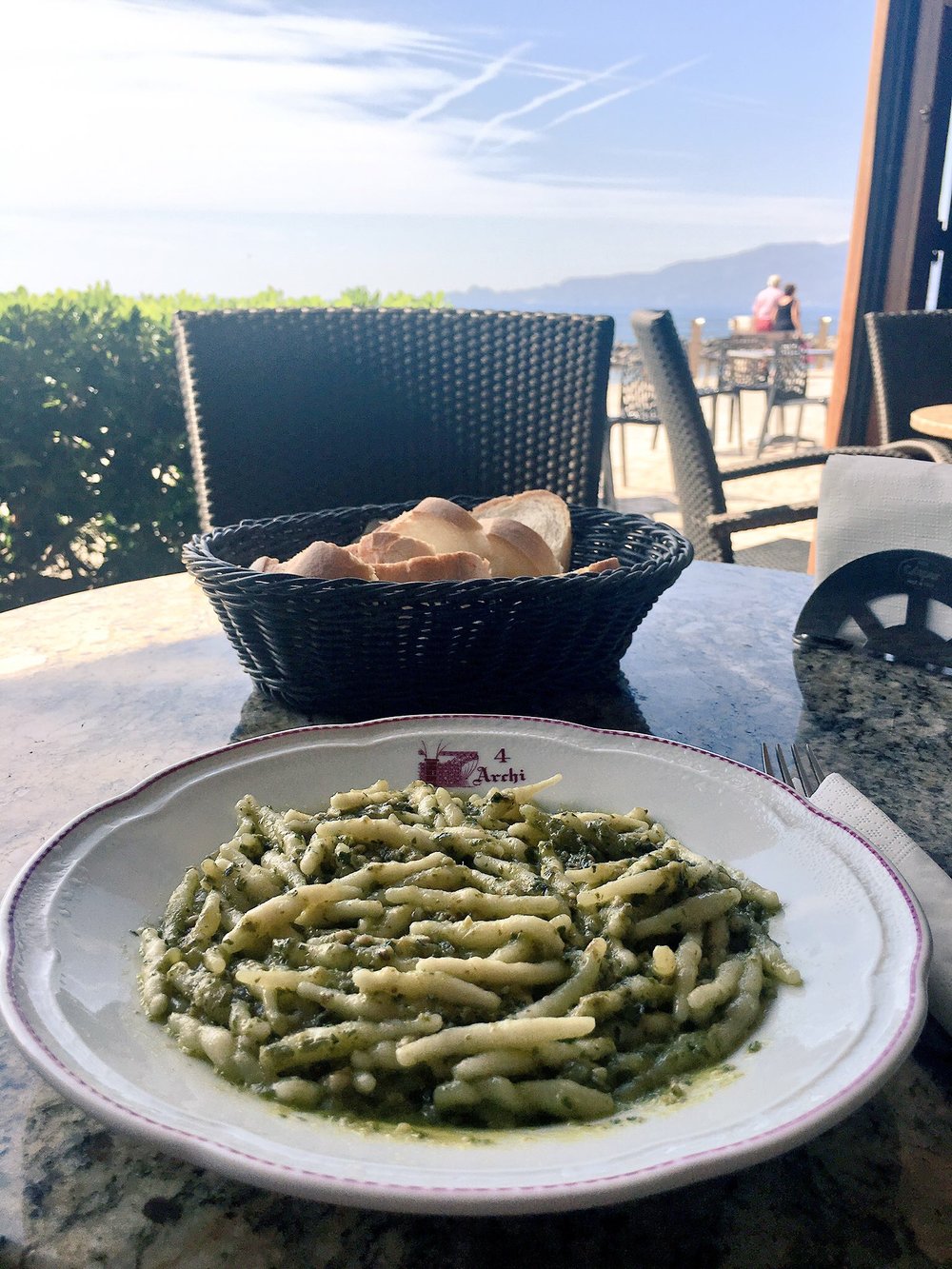 And here is some pesto on gnocchi!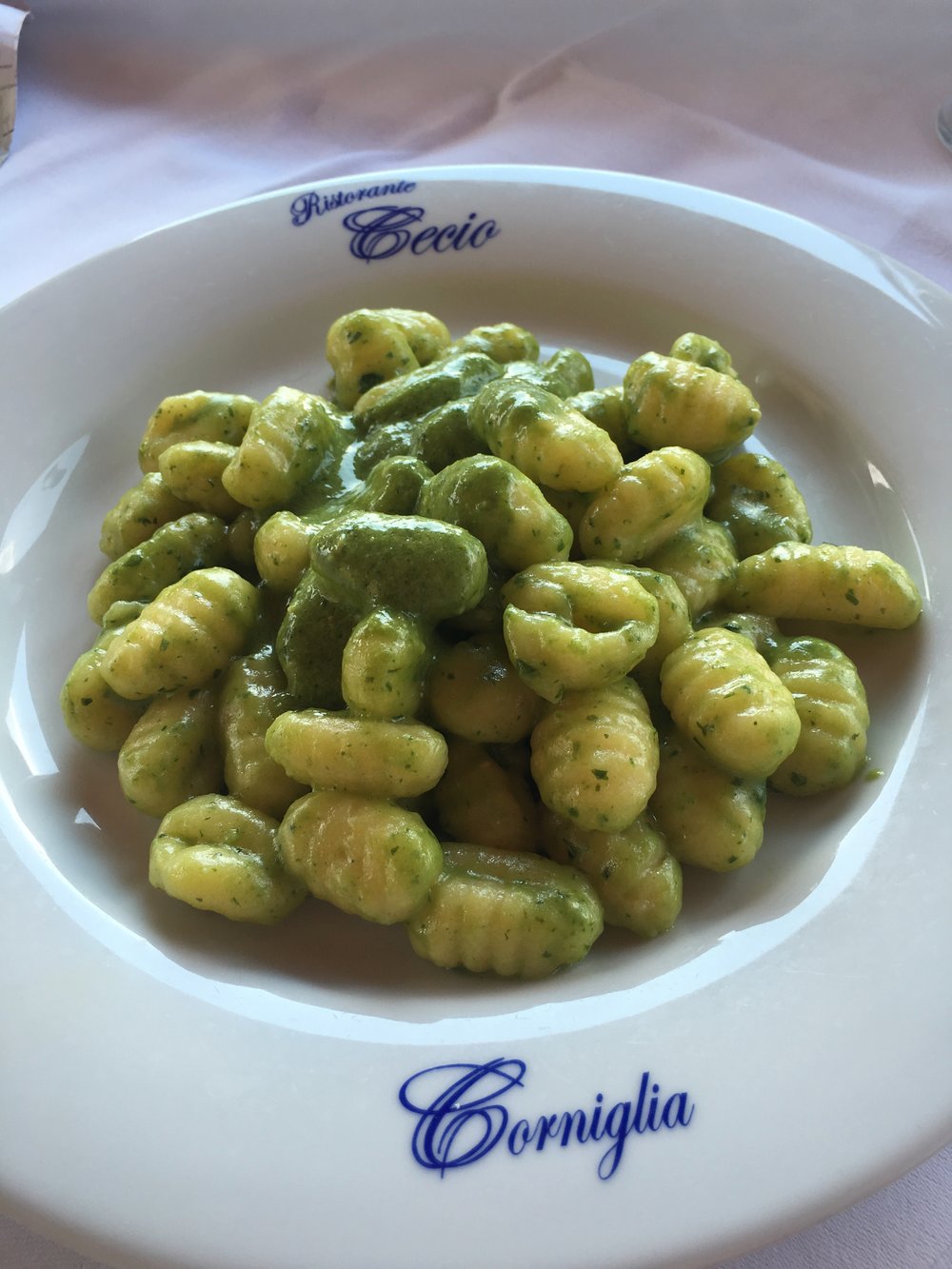 Now that I'm more settled in my AirBNB and doing grocery shopping, I've been obsessively buying fresh Pesto alla Genovese at the grocery store counter and using it as butter on my sunflower bread to go with the fresh minestrone soup they sell. This is my breakfast (and sometimes lunch as well) as it's getting colder here every morning, and it's my favorite!
As I think of it, I haven't had any type of pasta with pomodoro sauce in Italy yet... the pesto is too good to choose any alternatives!