Blue Mountains: A Surprising Oasis Near Sydney
NatashaTheNomad
07/11/2018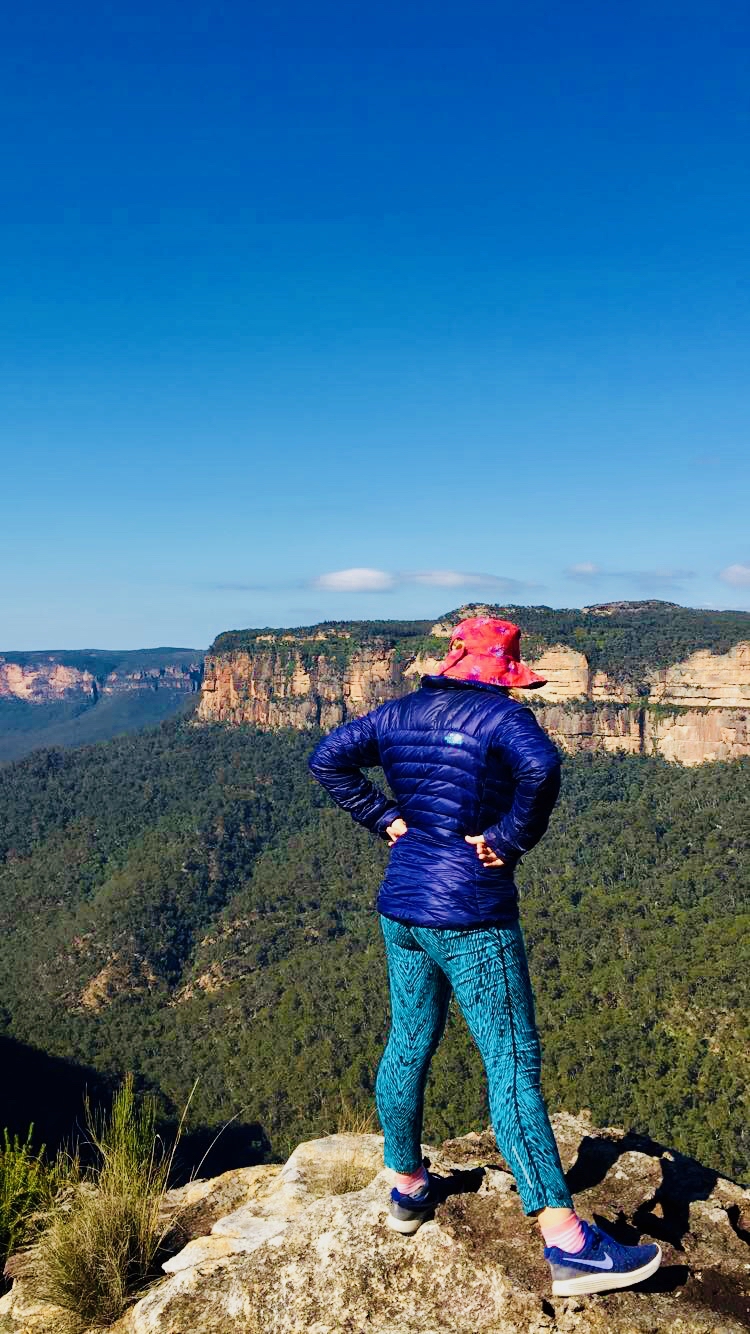 The truth is, I've been avoiding going to Australia for a while. It just seems too big, too overwhelming. I don't know where to start. I've been choosing New Zealand instead because it's small and full of nature.
But when I made a new friend who lives in Sydney and another mutual friend had a layover there, I decided to come visit for a weekend. After all, I needed Australian currency for my trip to the remote island of Tuvalu, which uses Australian currency, but has no ATMs - going to a bank in New Zealand sounded a lot more stressful than going to Australia.
I was bracing for a big city - Sydney! Instead, knowing what I like, my friend @jimmynhoran took a day off work and took me to the Blue Mountains. Nature! Near Sydney! I had no idea.
The Mountains
We hiked a little to get up close and personal with the mountains: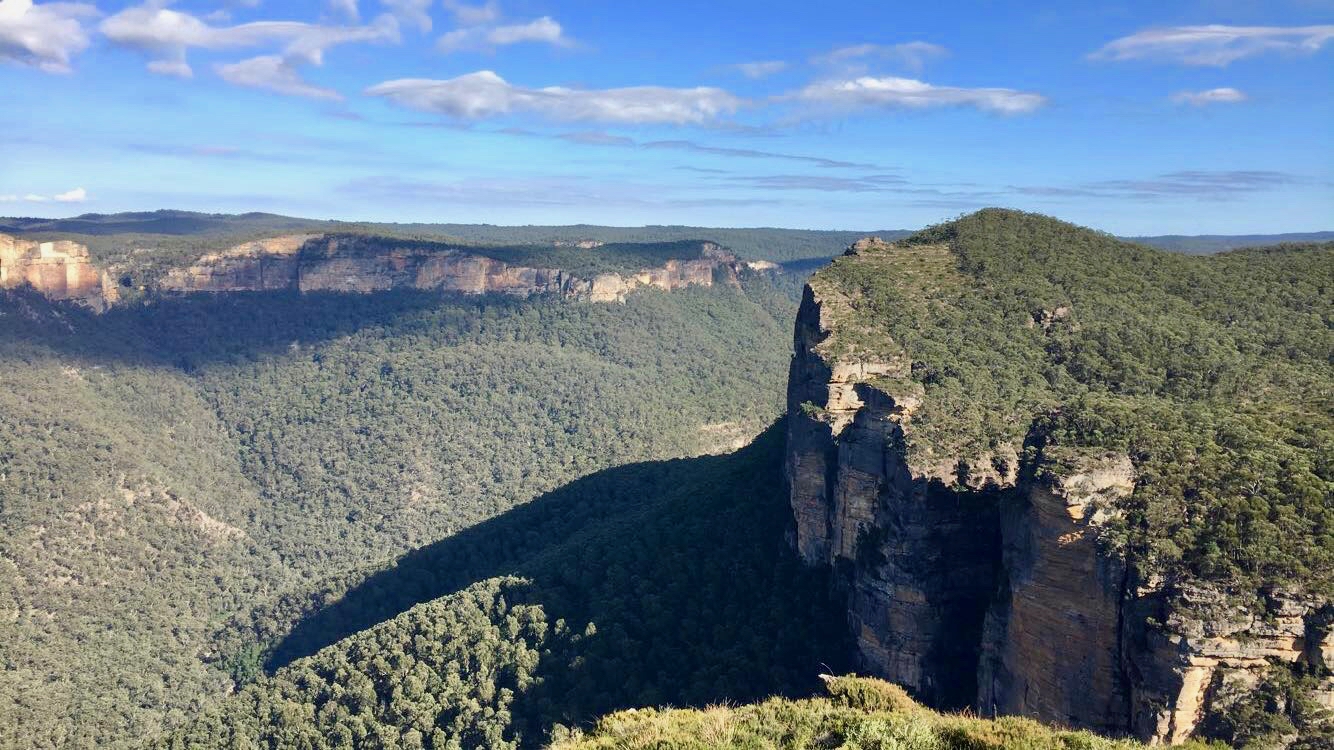 And then we got crazy and hiked a bit off the path to the edge…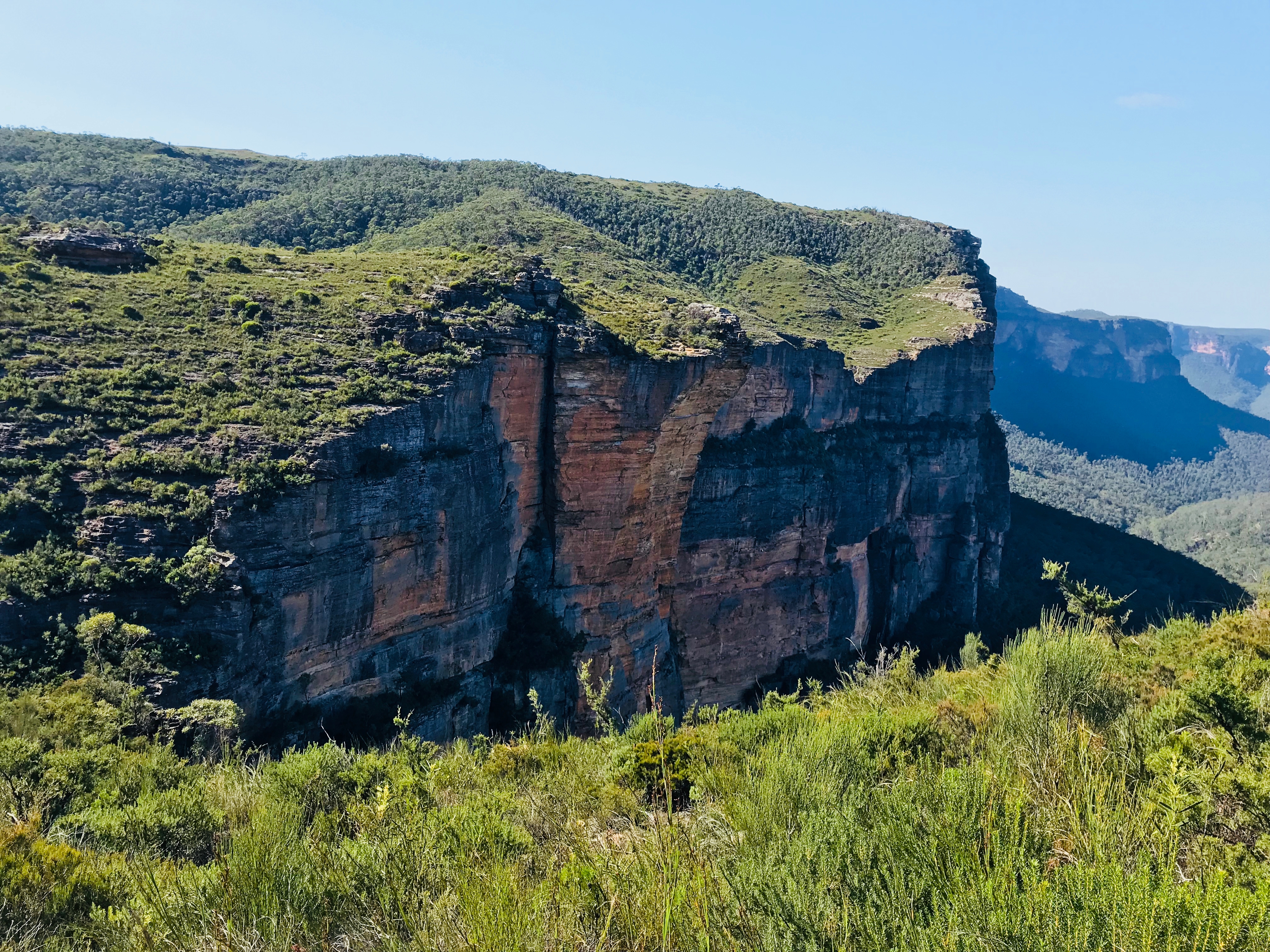 Rock Formations
On another small hike, we found the coolest rock formations: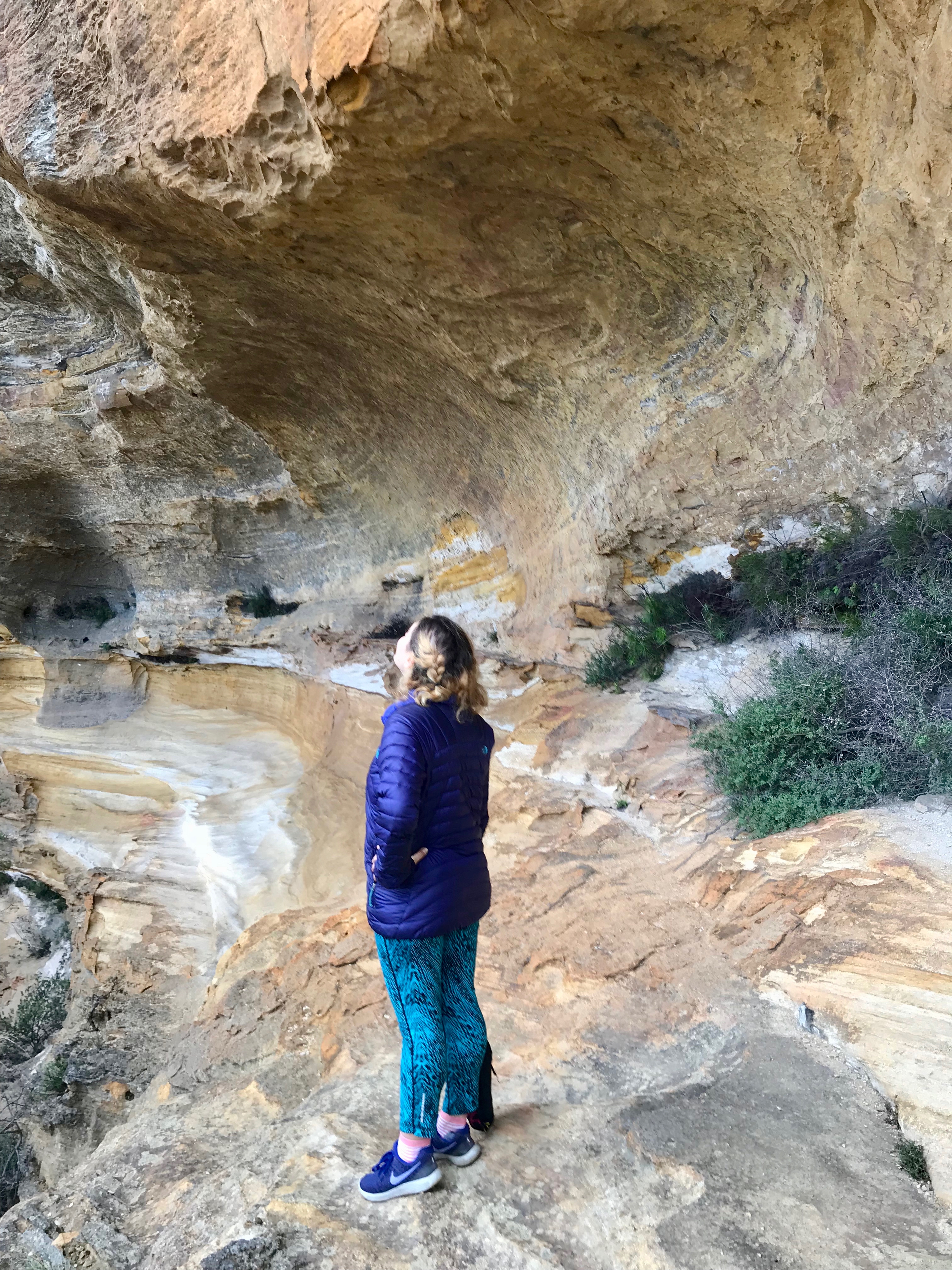 There were even these rock paintings around!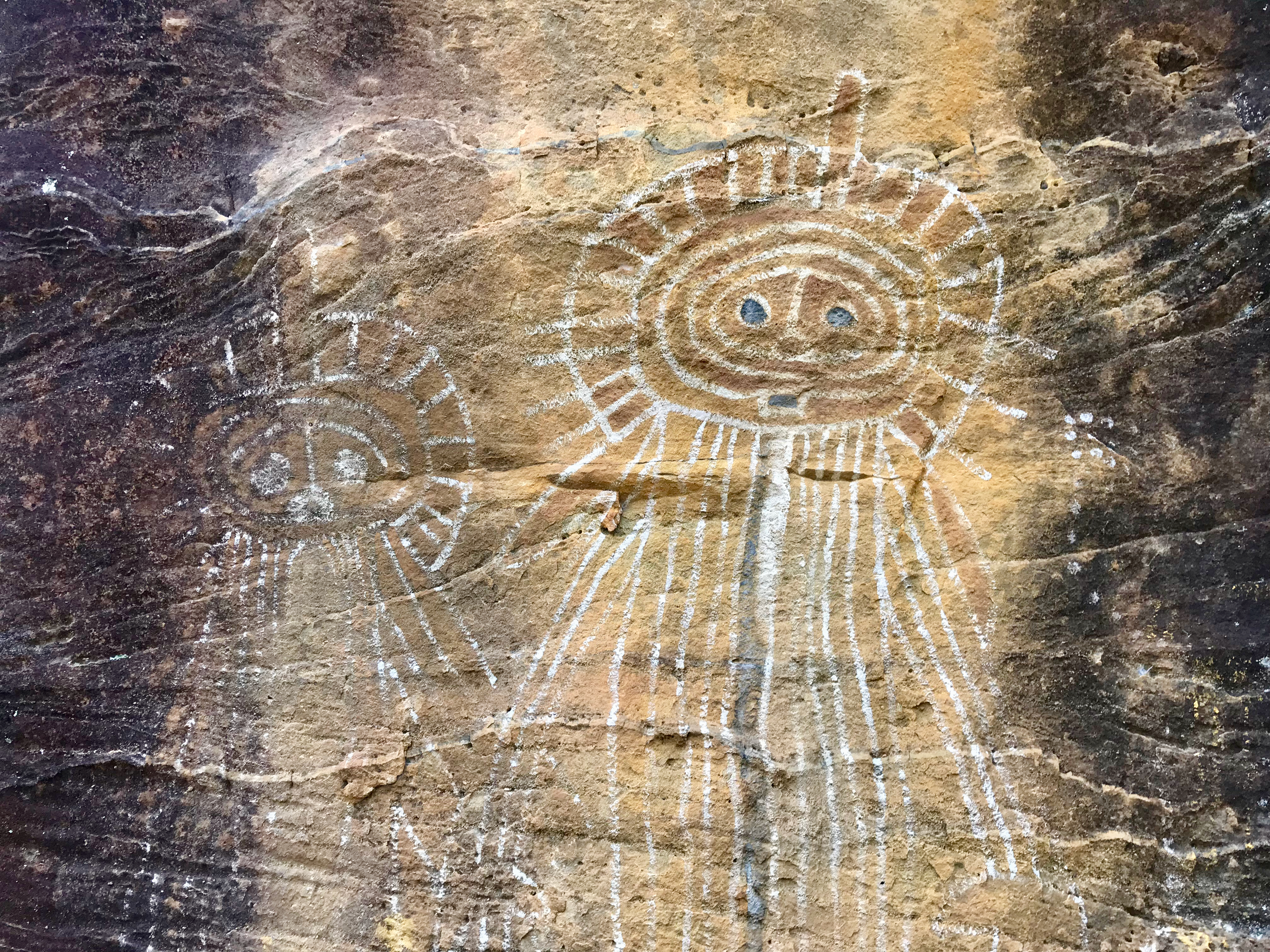 At one point, we found rock formations that formed a perfect chair!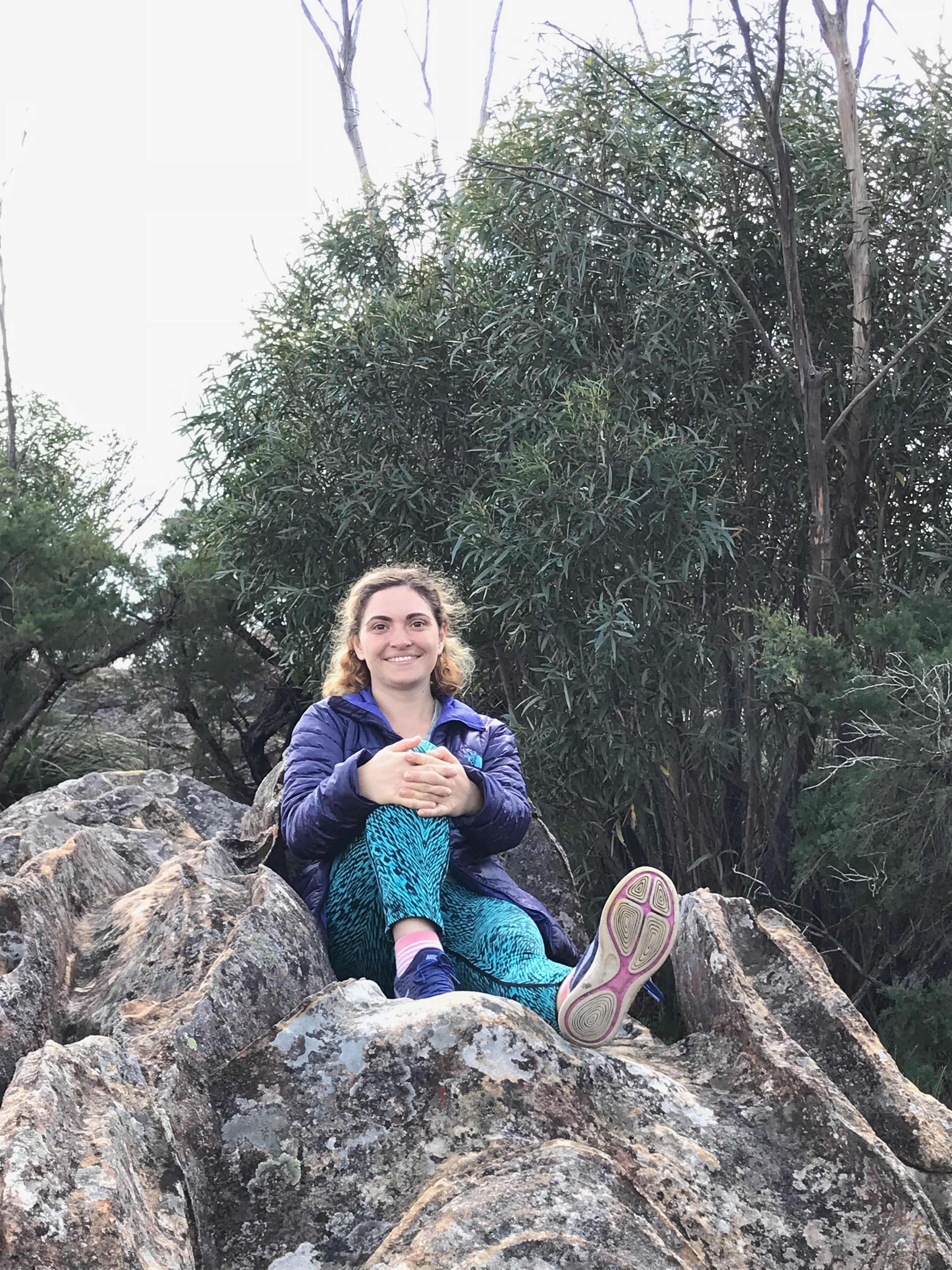 We sat there and enjoyed the views for a while.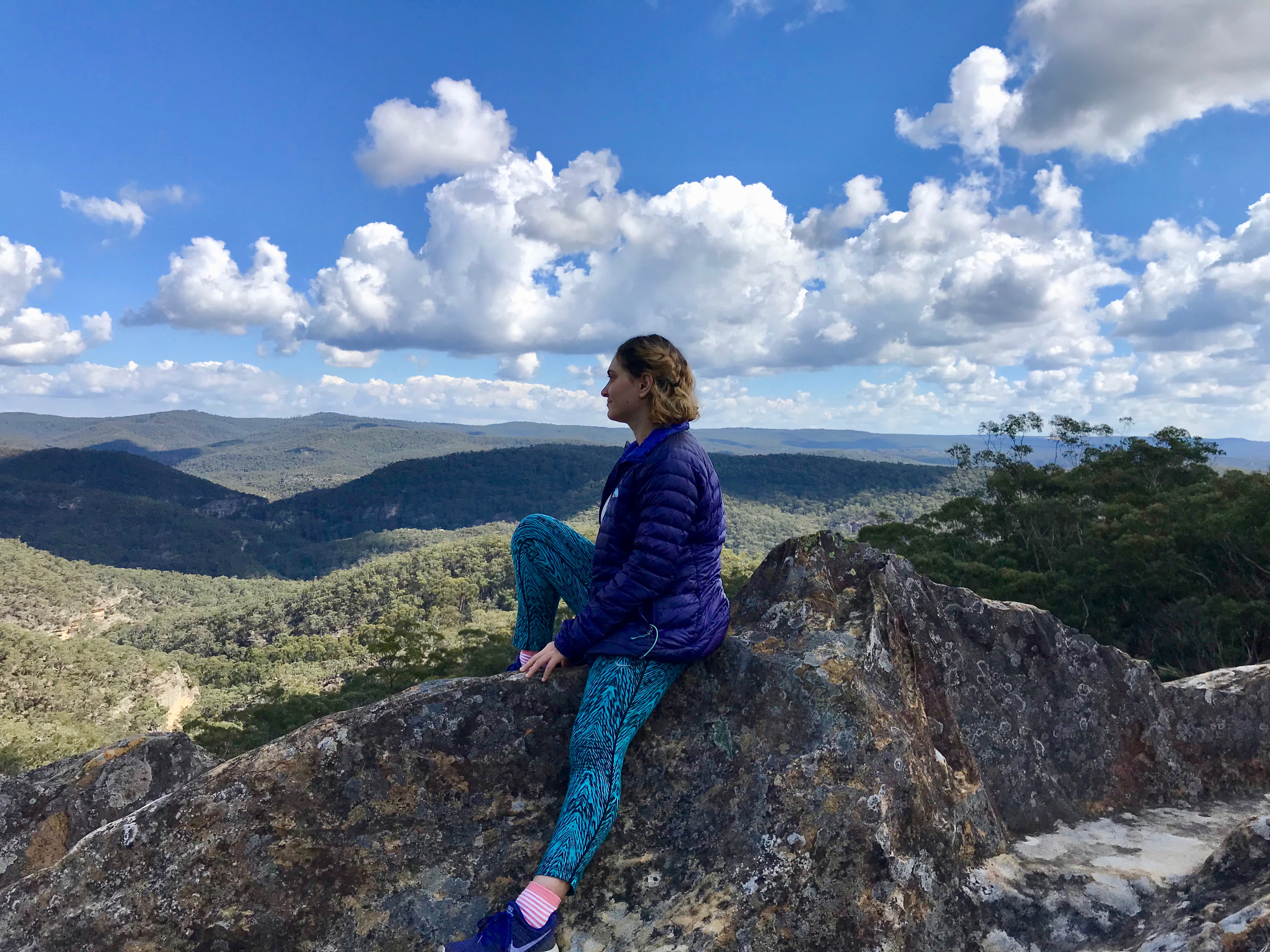 Chinaman's Hat
We could see the Chinaman's Hat from the chair: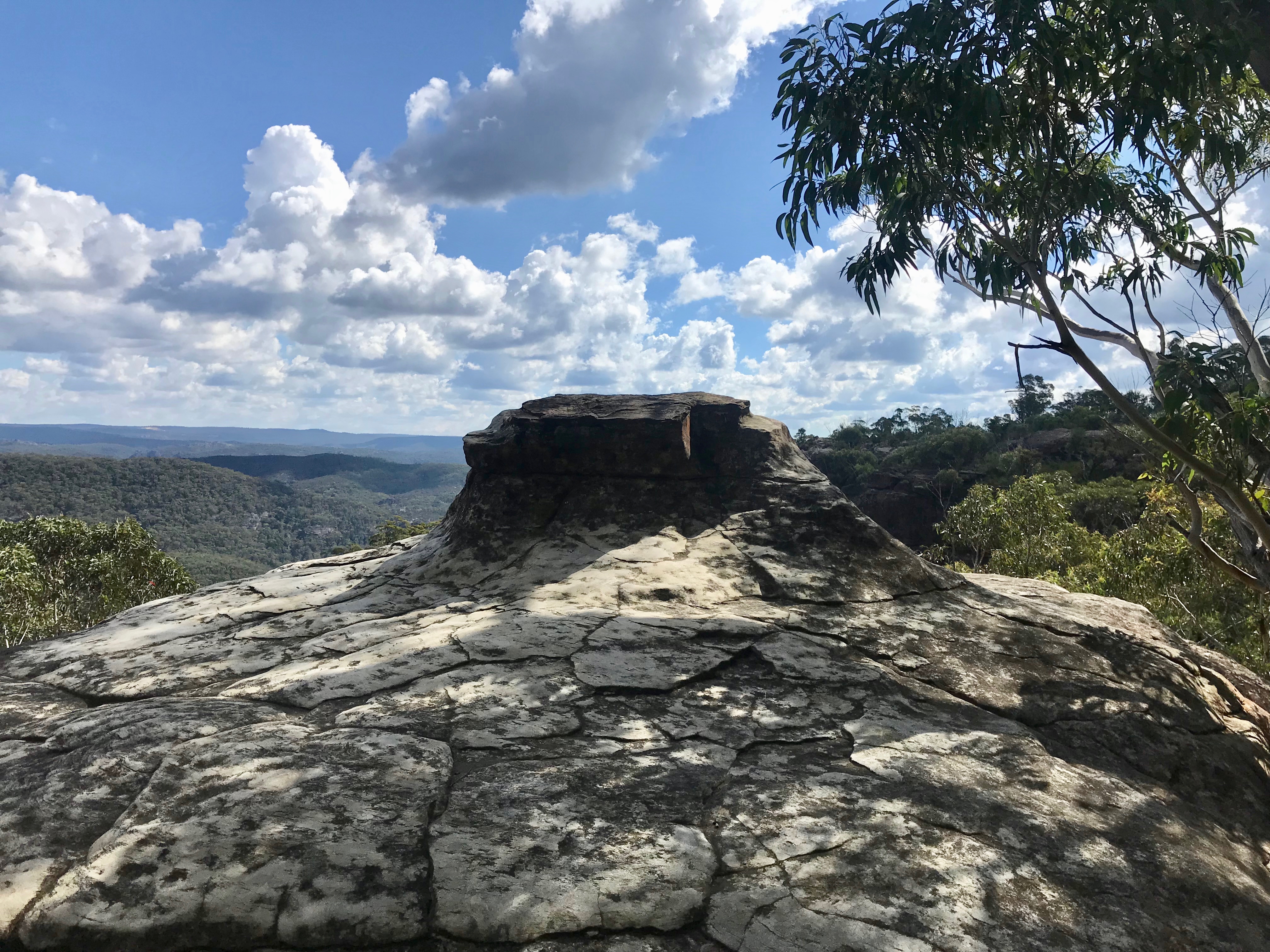 Of course we had to hike to it!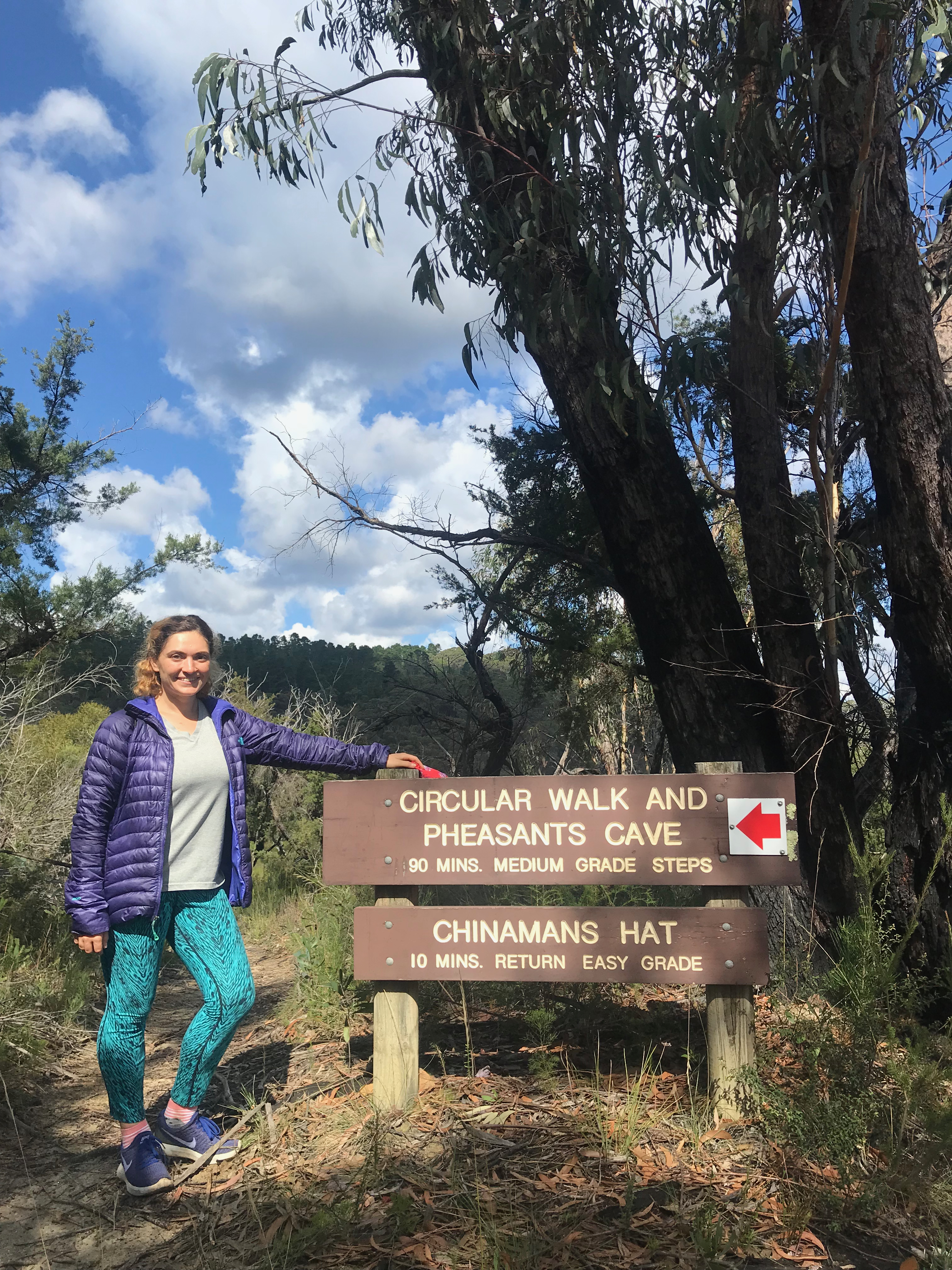 The Hydro Majestic
For lunch, we headed to the super fancy Hydro Majestic Hotel. We got great views and great food!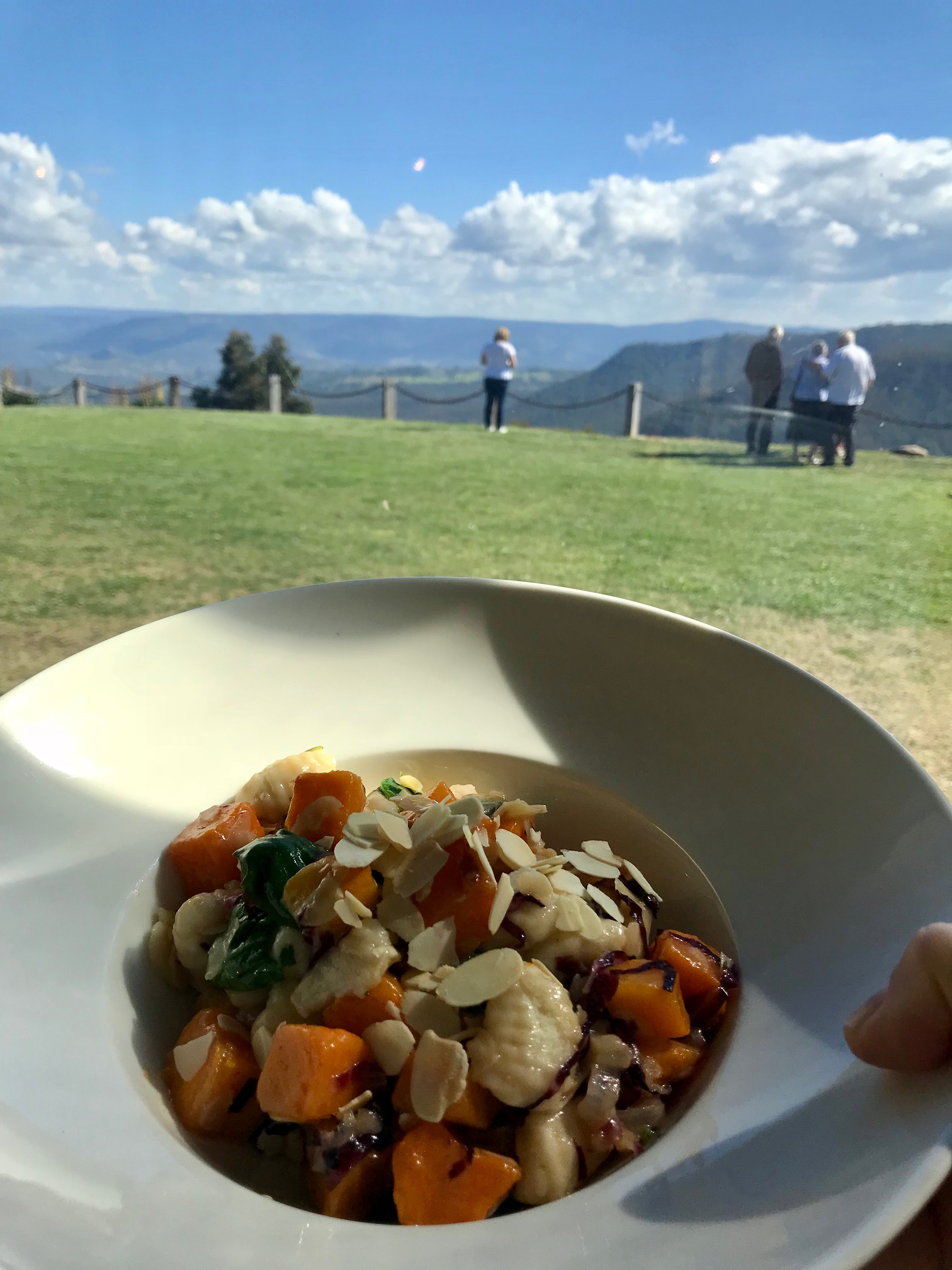 I loved all the photos of fancy British ladies wearing big fancy dresses and hats hiking around the mountains. Hard to imagine!
I'll have to come back one day in my own dress and hat for afternoon tea there…
Scenic World
We were having the best time enjoying nature until we went to Scenic World… Think Six Flags for nature.
At Scenic World, you can enjoy the Blue Mountains in the comfort of nice clothes, junk food, toilets, and fancy shoes. There were various rides to view the nature. It was a school holiday, so it was filled with screaming kids. I Immediately felt sick and wanted to leave…
It was a cool idea - I would have enjoyed it without any people there… But I couldn't handle the screaming kids and all the people. At least the views were indeed scenic…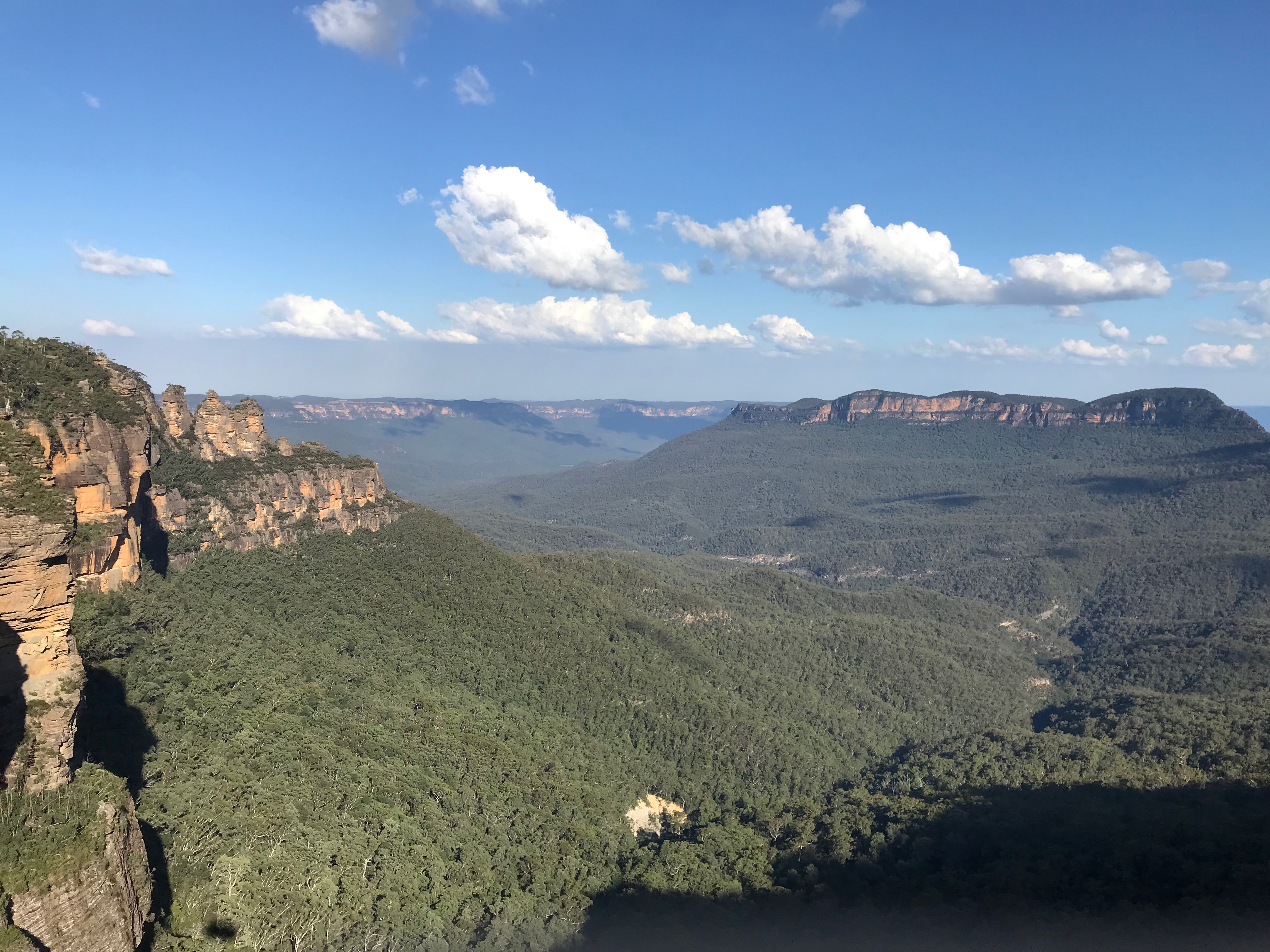 Three Sisters
Our last stop was to view the Three Sisters: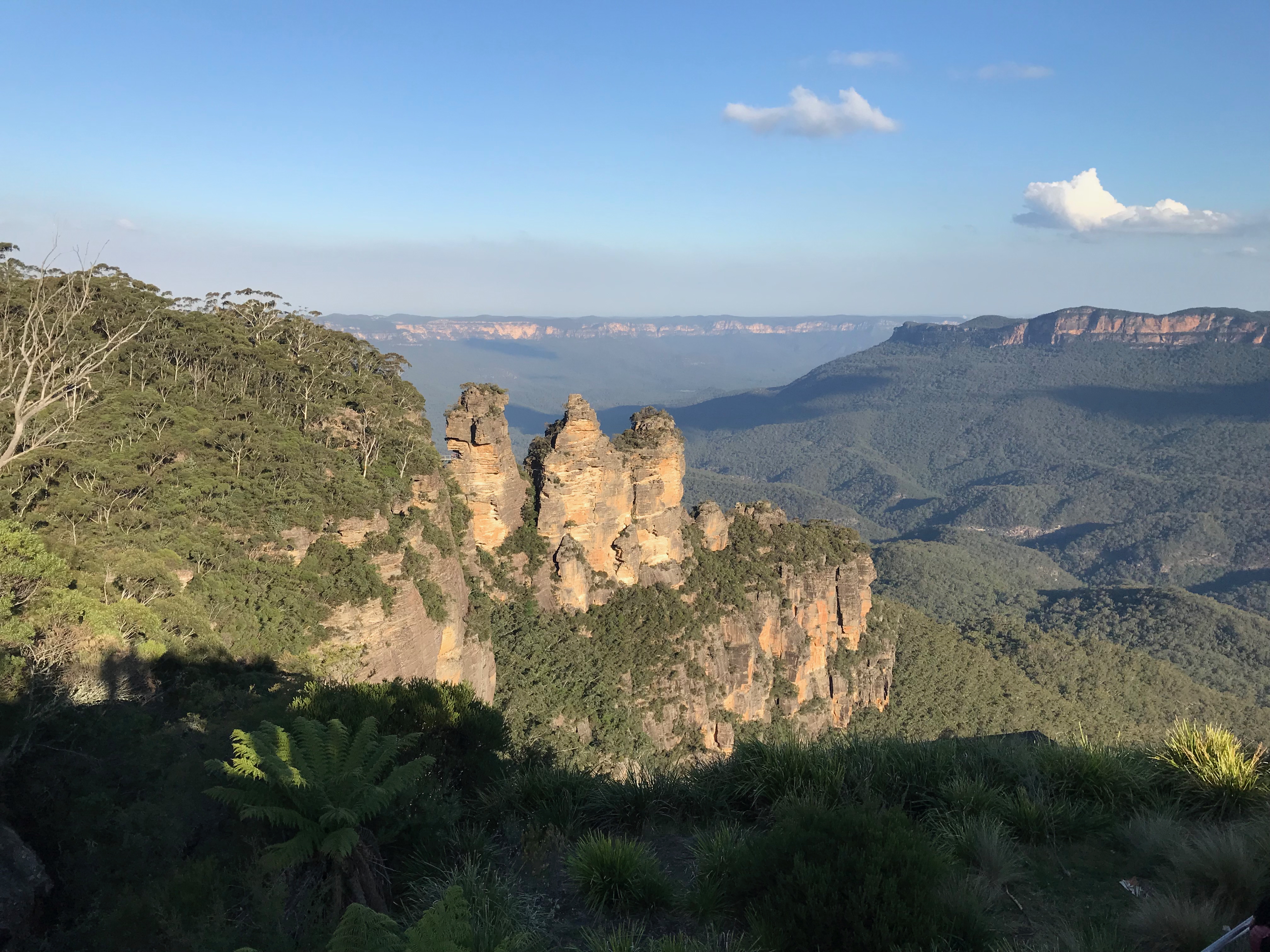 This was super special to me because I am in fact one of three sisters! Can you tell I'm the oldest?!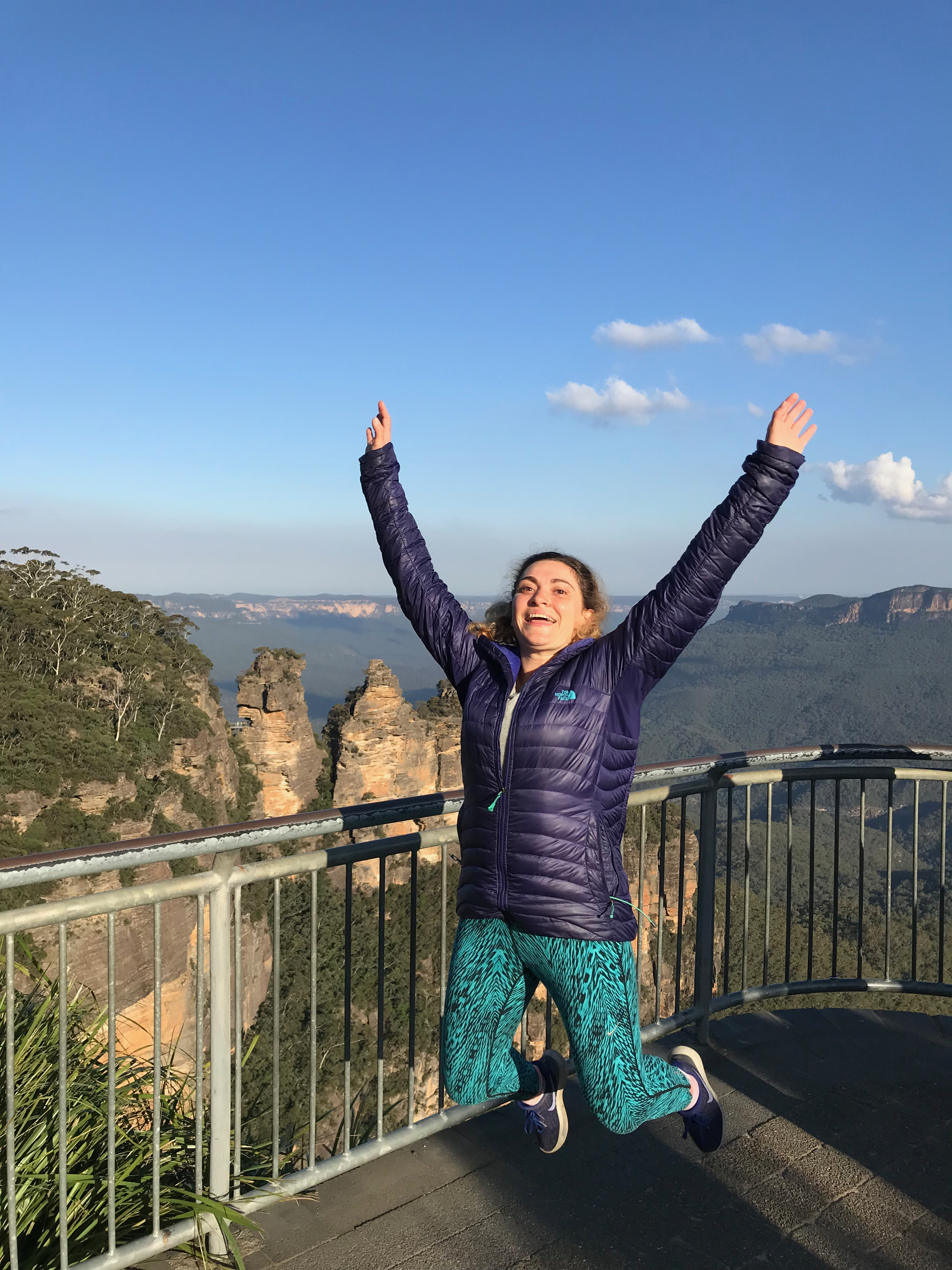 Summary
The most exciting thing I knew about Sydney before going was the Opera House. My one bucket list item, which I completed, was to watch an opera. Otherwise, I wasn't that keen to go to yet another big city. But now that I know there is so much cool nature nearby, I'll have to go back! What an incredible introduction to Australia!