Hakone Open-Air Museum: Art to Remember
NatashaTheNomad
01/01/2018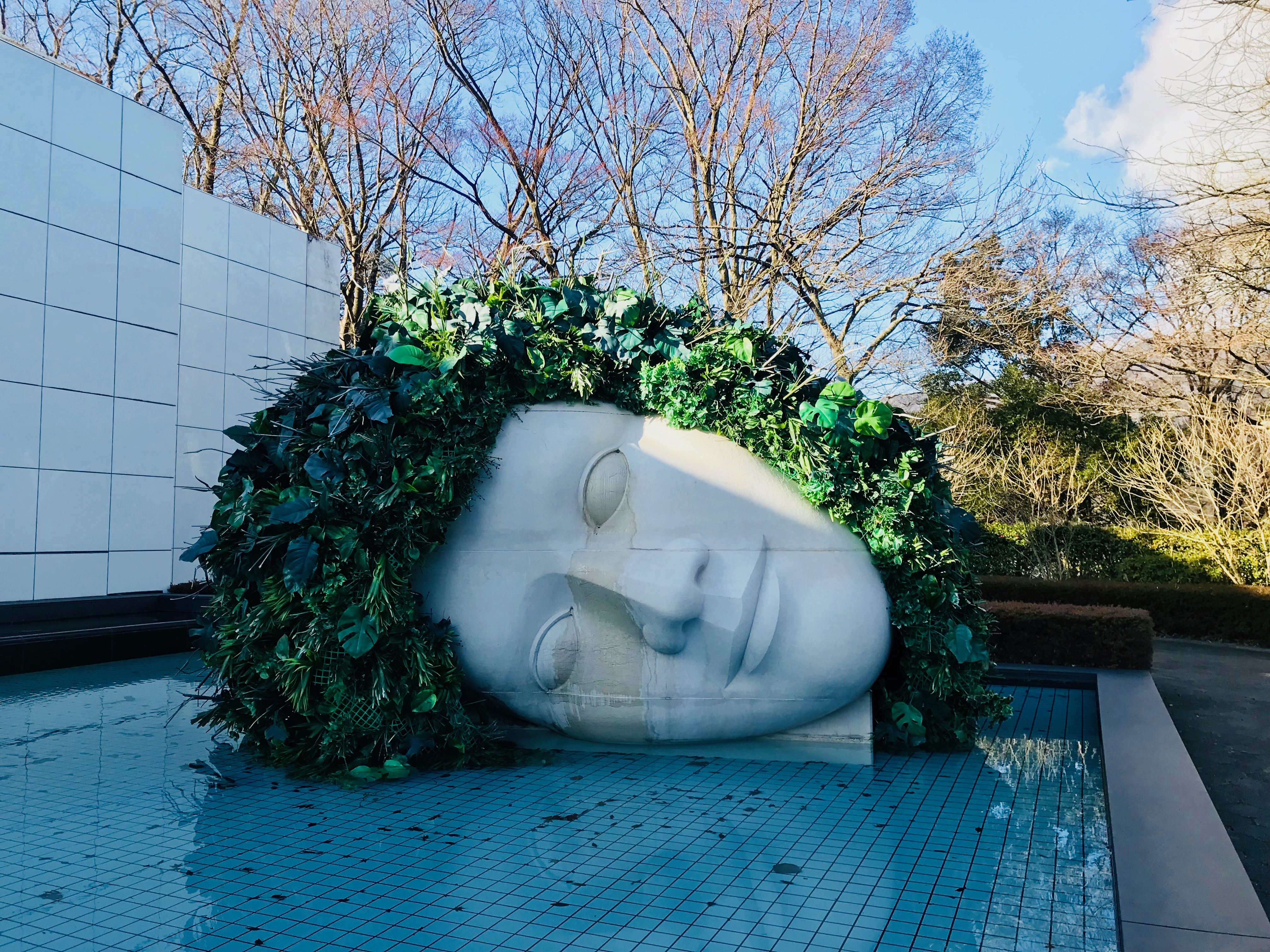 I first visited the Hakone Open-Air Museum 4 years ago, during my very first trip to Japan! My friend and I only had an hour there that time. When we arrived, I needed to go to the restroom, so I went into the first building I saw in the entrance. Turns out, it was an art exhibit building, not the restroom. The art exhibit was so mesmerizing, I came back after using the restroom and spent the rest of my time in an open air museum inside a building! I've wanted to go back and see the rest at some point…
I finally made it a priority to go back on this trip to Japan! It took a while for me to get there during a busy holiday weekend. Google Maps told me to take a bus that should have taken 20 minutes, but took over an hour instead! Pro tip: there is a train that goes there from the Odawara Station… Look for the Hakone-bound train, and just get off at the Chokokunomori Station (OH56)!
Art + Nature
One of the big reasons I don't go to art museums is because I have to choose to either spend a day stuffed inside with lots of people or outside doing something cool… The Hakone Open-Air Museum is located in a gorgeous mountain setting, with a ton of space and amazing art - no compromise needed!
And of course, the art is amazing! A beautiful blend from many cultures. I could really relate to this guy, for example: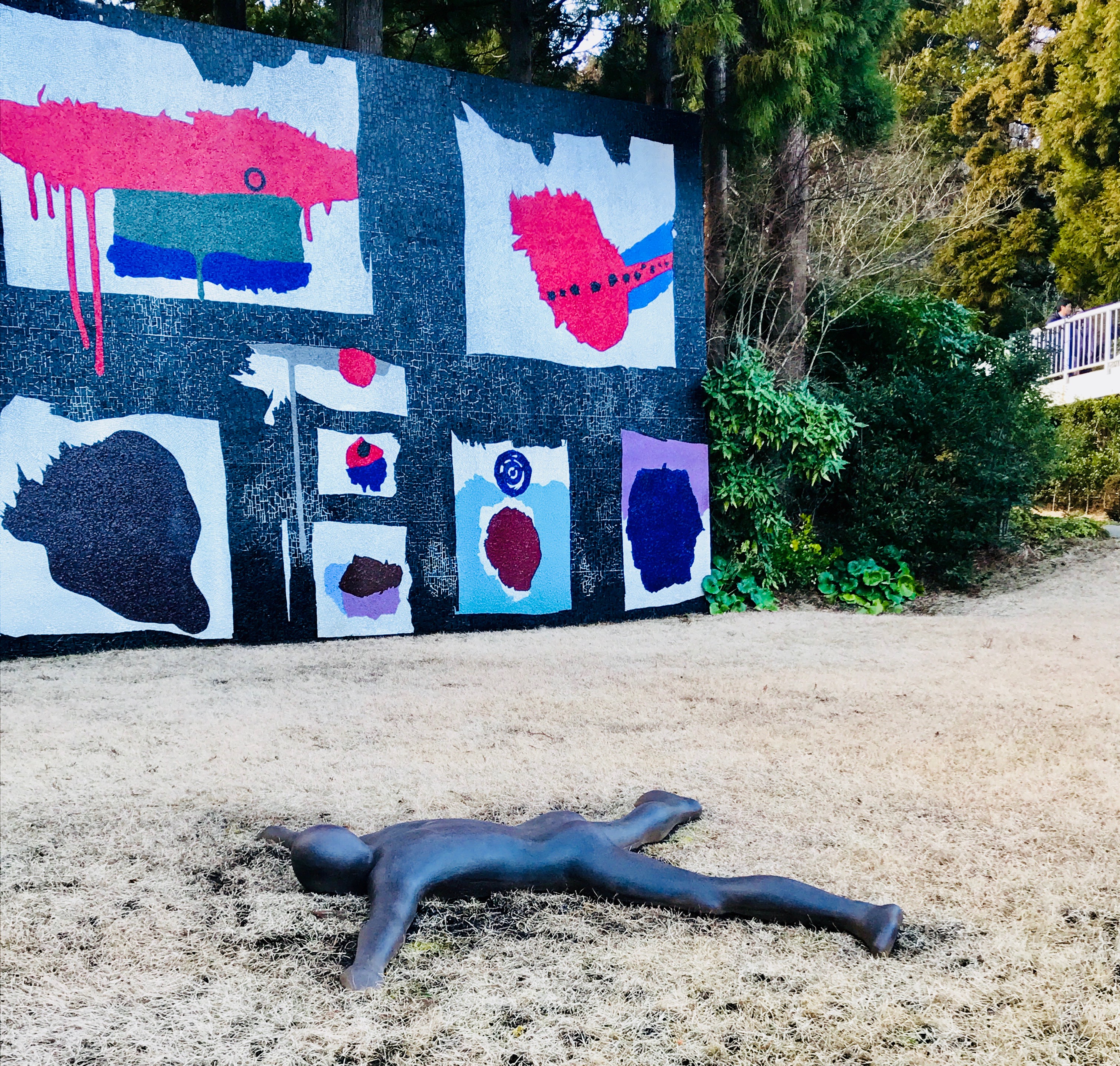 For some reason, this guy standing on the "Hand of God", really captivated me as well: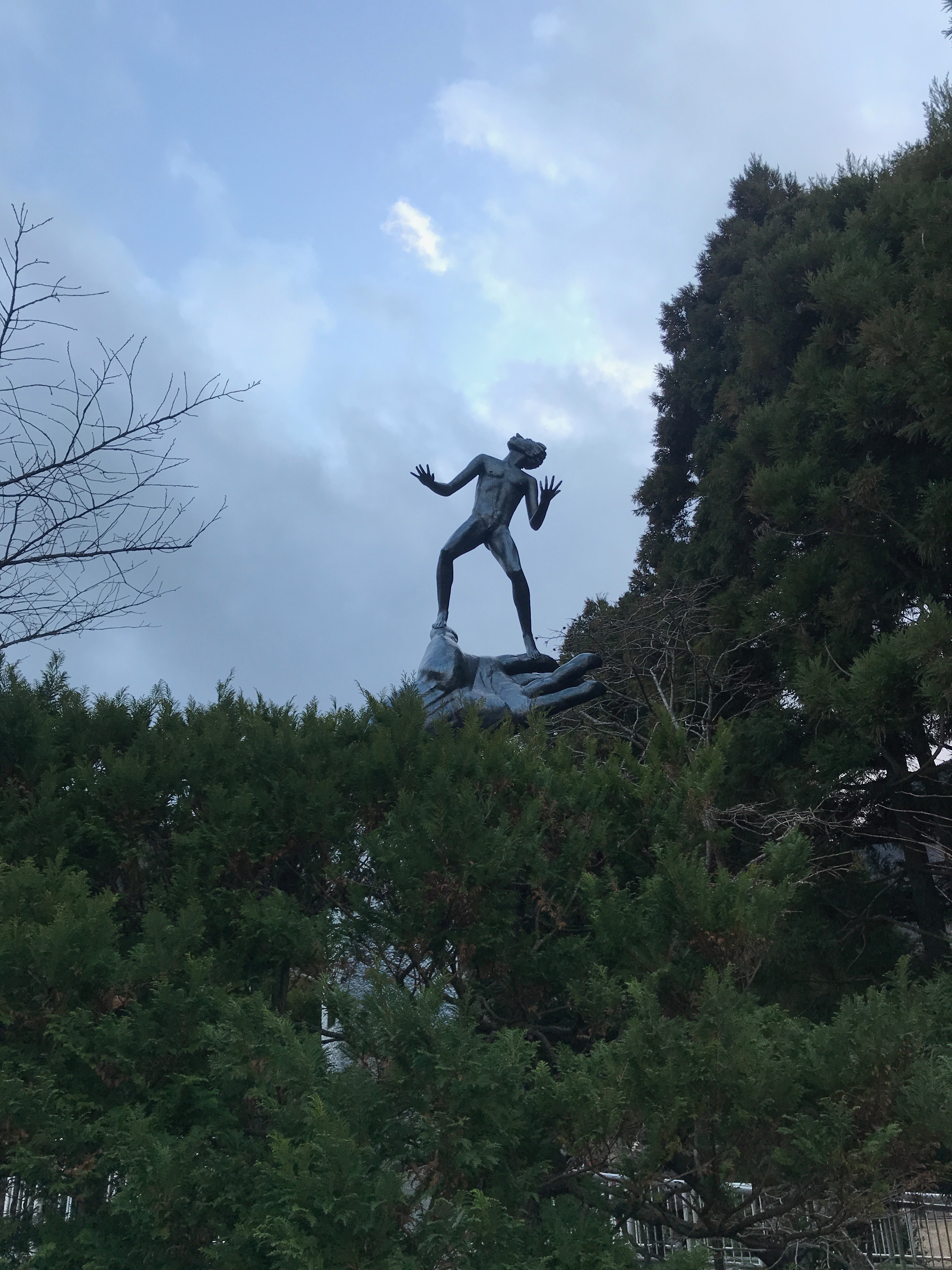 And I was so excited to find an exhibit I could climb - the Symphonic Sculpture: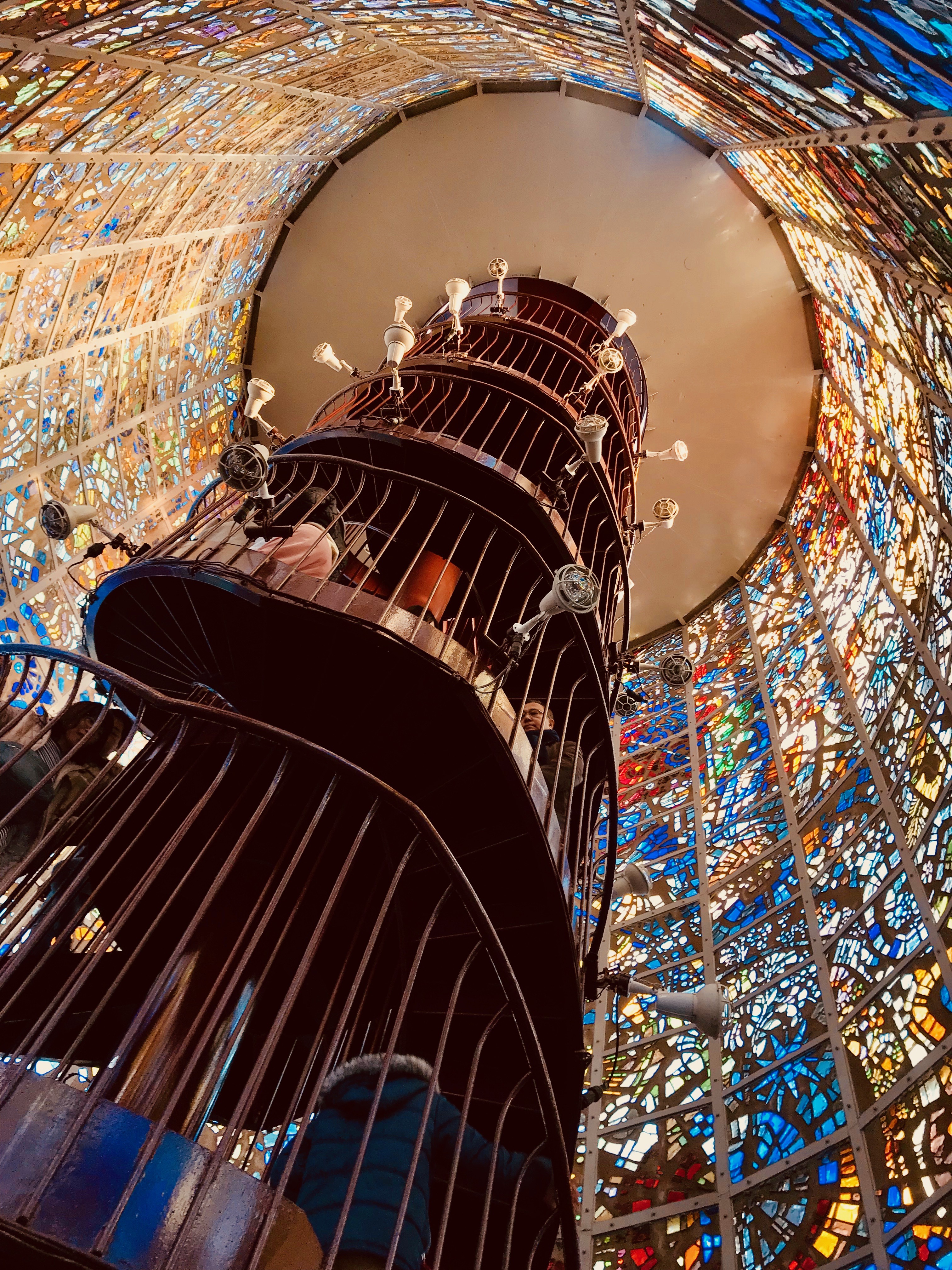 All the stained glass reminded me of a church, but there was nothing religious in this art piece…
But don't worry, there are plenty of fun playful exhibits as well - like this fun sunny-side-up giant egg: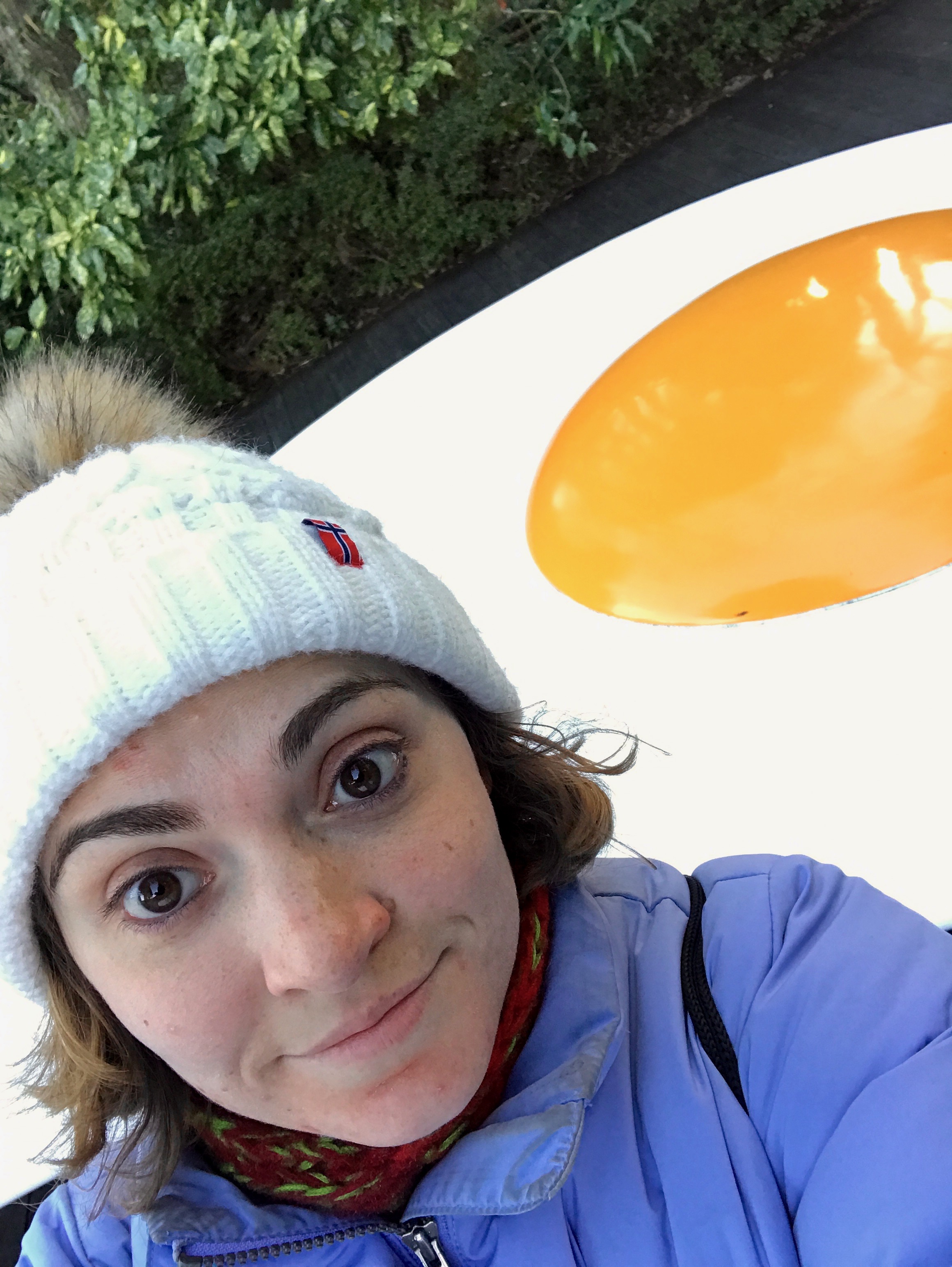 Night at the Museum
The museum usually closes at 5:00pm, but between December 1st and January 8th, they have a special event called "Night at the Museum!". Since it's winter, night (sunset) starts at 4:30pm. So I stayed, and I'm glad I did!
At night, the museum completely transforms. The main sculptures are lit up… But the coolest part is that all the visitors are handed gorgeous LED-powered lanterns - an artwork made by Japanese artist Kyota Takahashi.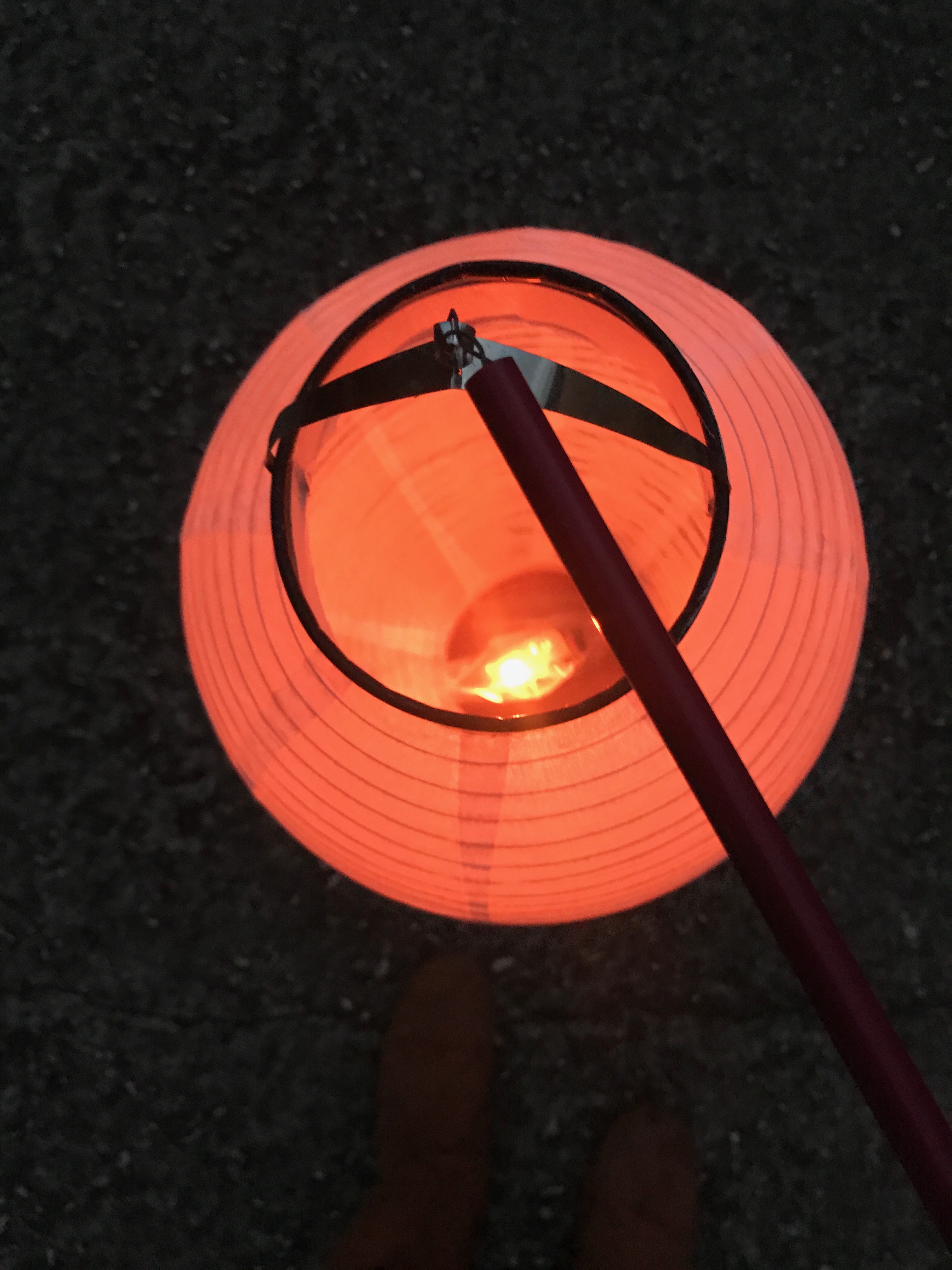 The light of the lantern changes to coordinate with the sculpture you're at!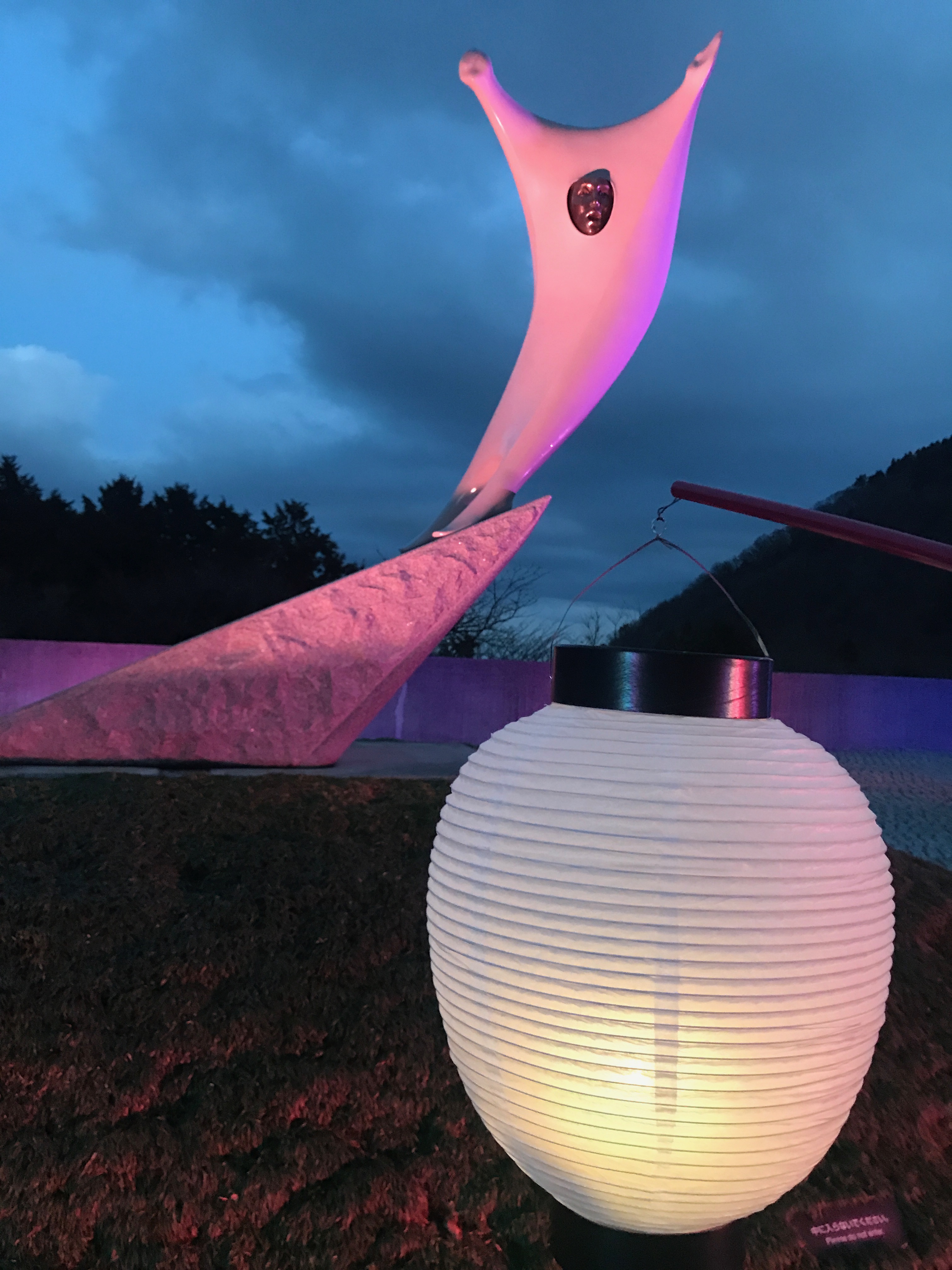 Everyone walking around with these lanterns really makes for a special atmosphere - it felt like Halloween!
BONUS: The Foot Bath
Hakone is known for having lots of natural hot springs. So why not have one in the art museum?!!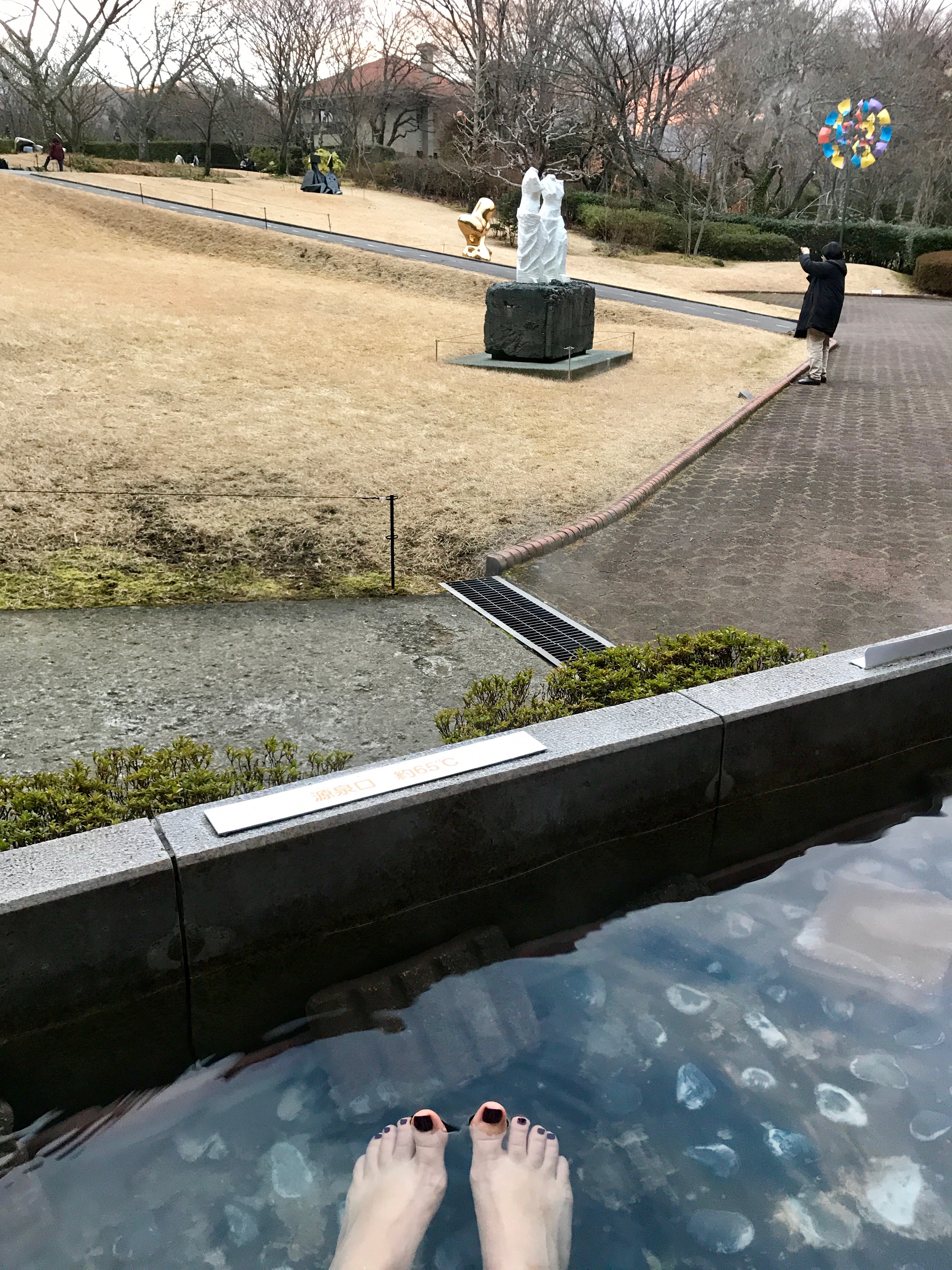 But seriously, it was super nice to dip my feet into hot spring water after walking around the museum in the cold for a while :)