Jeju Island: 5 Must Try Foods!
NatashaTheNomad
03/17/2018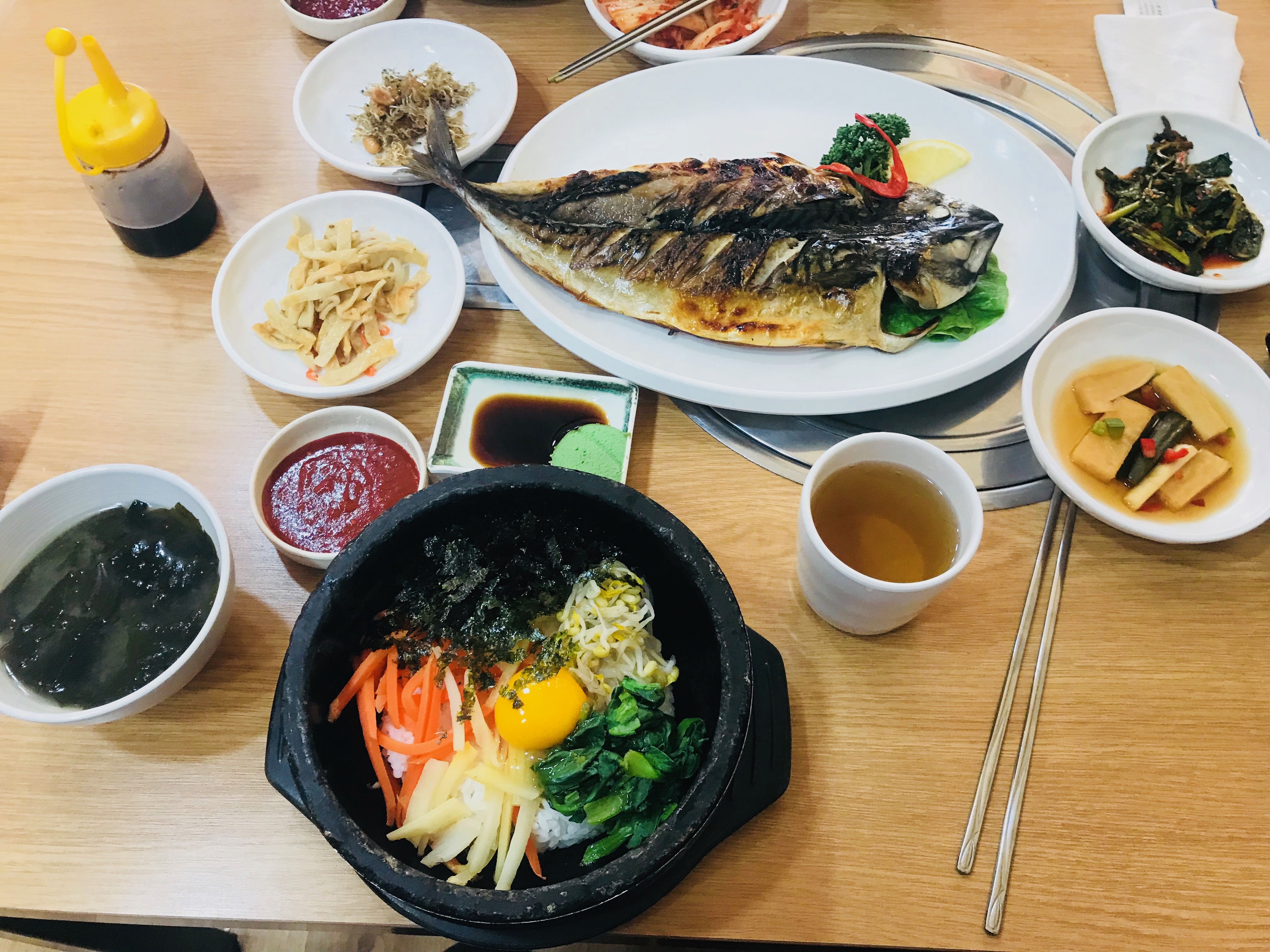 The food on Jeju Island was so good, I didn't want to leave! Here is what you should try at least once!
Abalone Rice Porridge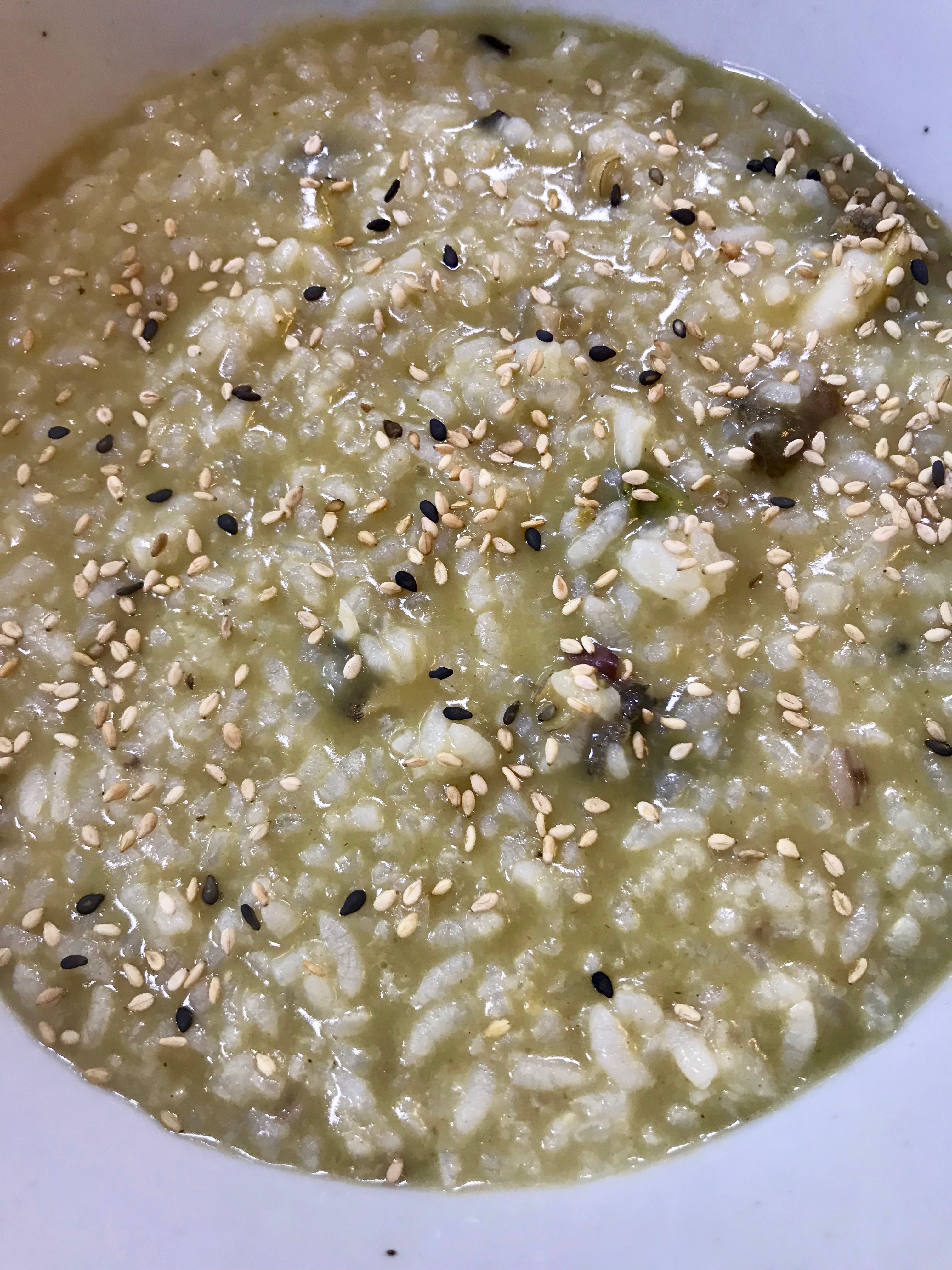 Abalone are caught fresh every day. Mix them with rice porridge, Korean spices, and you get an amazing meal! I never liked rice porridge on it's own, but I couldn't stop eating this dish when my friend ordered it to share!
Fish with Radish Crepes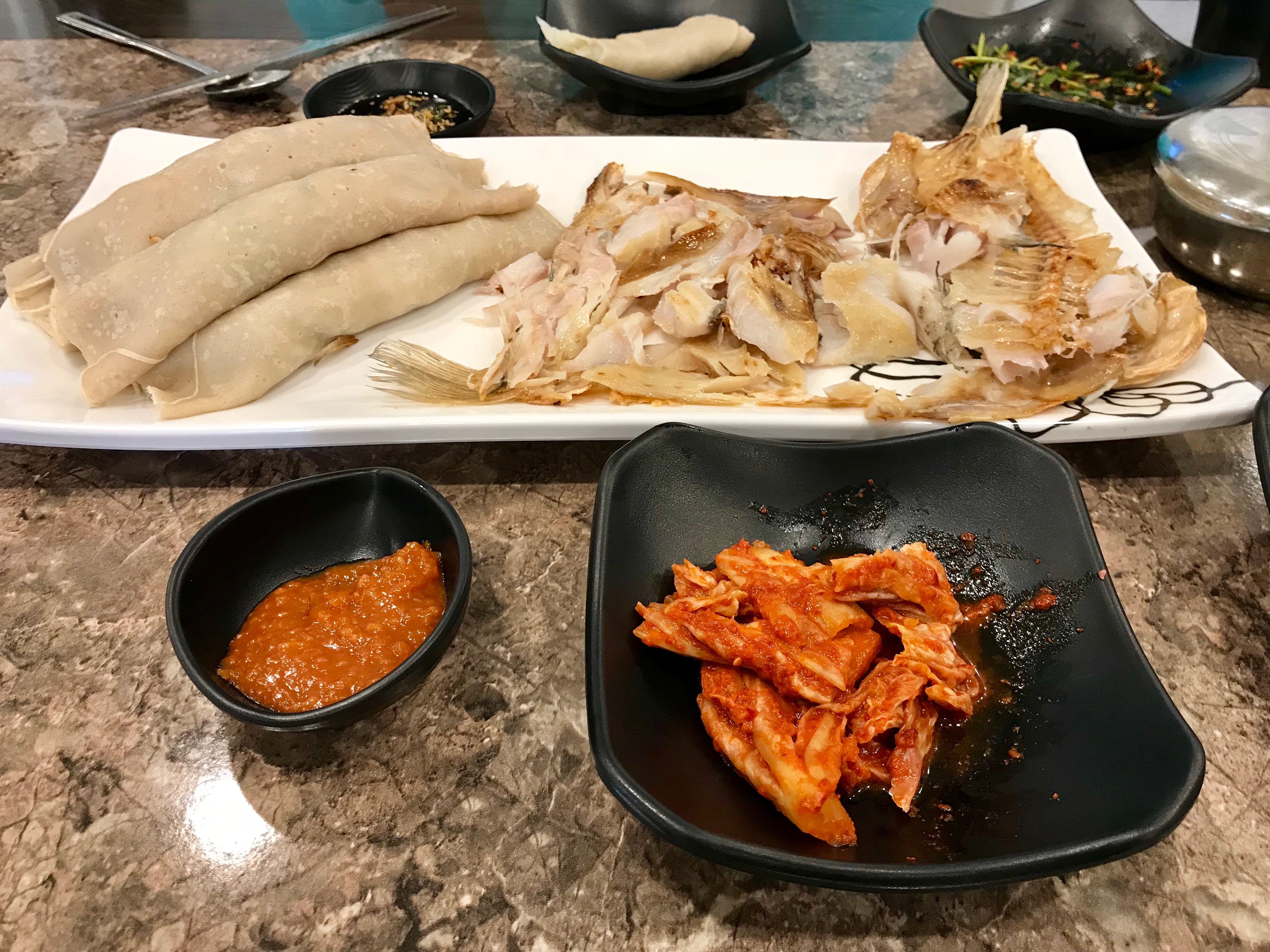 Ok, I don't really know how to describe this meal properly. We got it at this amazing random Korean restaurant - this was the only fish dish (the rest were pork). But the owner told us in limited English that it was a Jeju Island specialty. She told us it is called Otto & Pinto, but I haven't been able to find it exactly…
The salty fish comes with refreshing Jeju-Island-grown radishes wrapped in a crepe. You're supposed to put the fish on top of the crepe as you bite into it. Like this: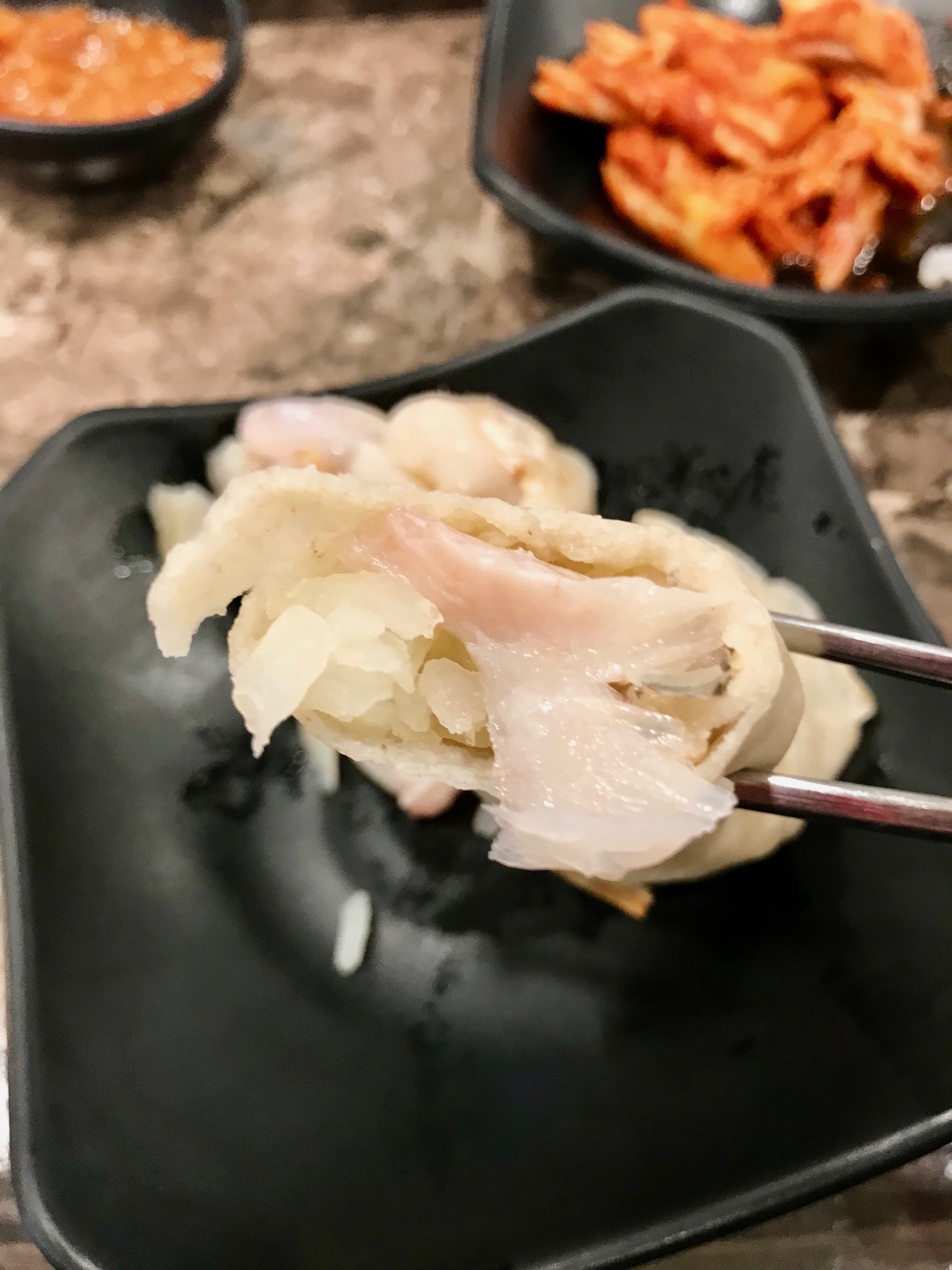 Mandarins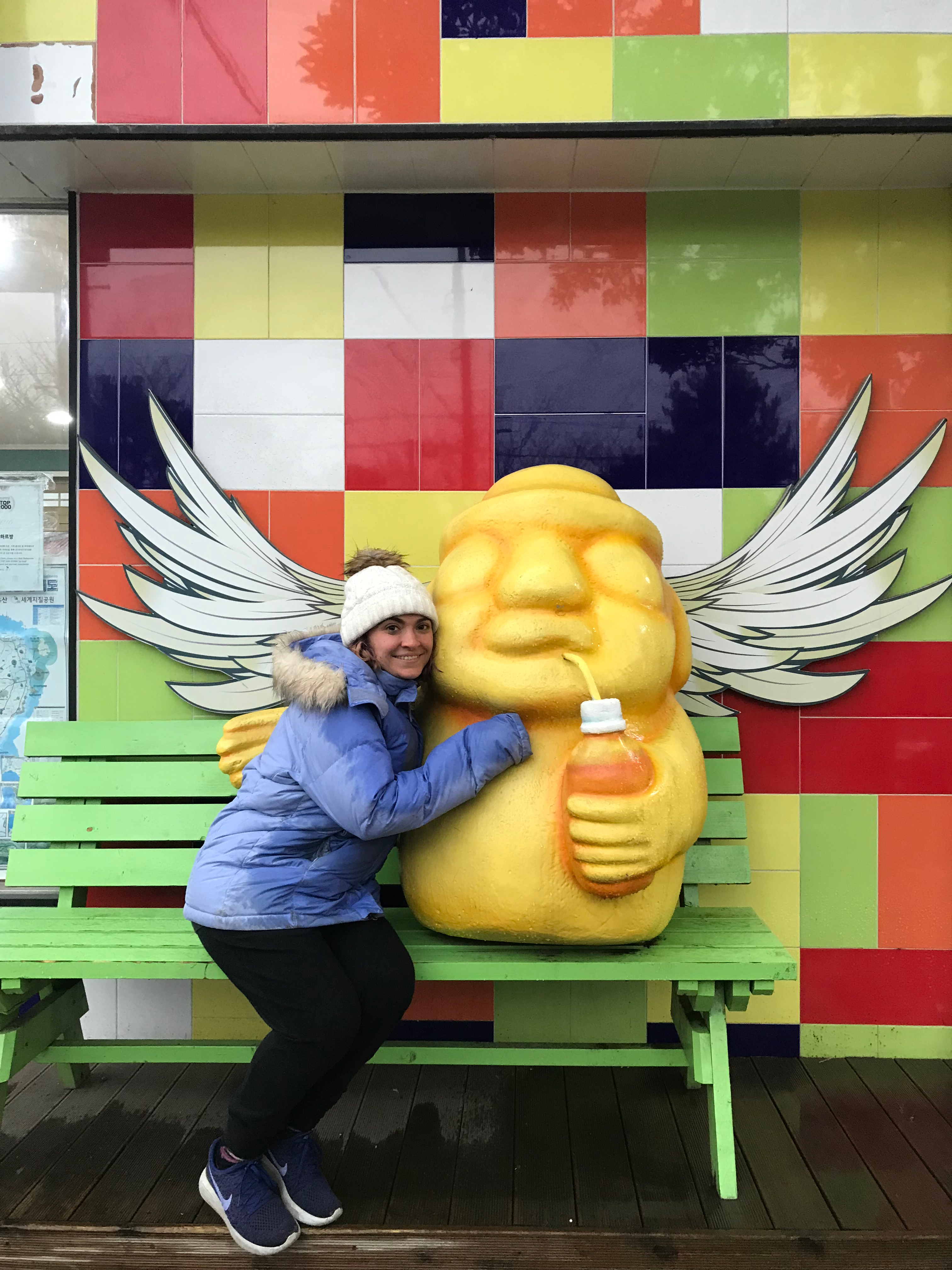 Jeju Island is known for incredible mandarin oranges that grow there. You can see the orange trees all around the island!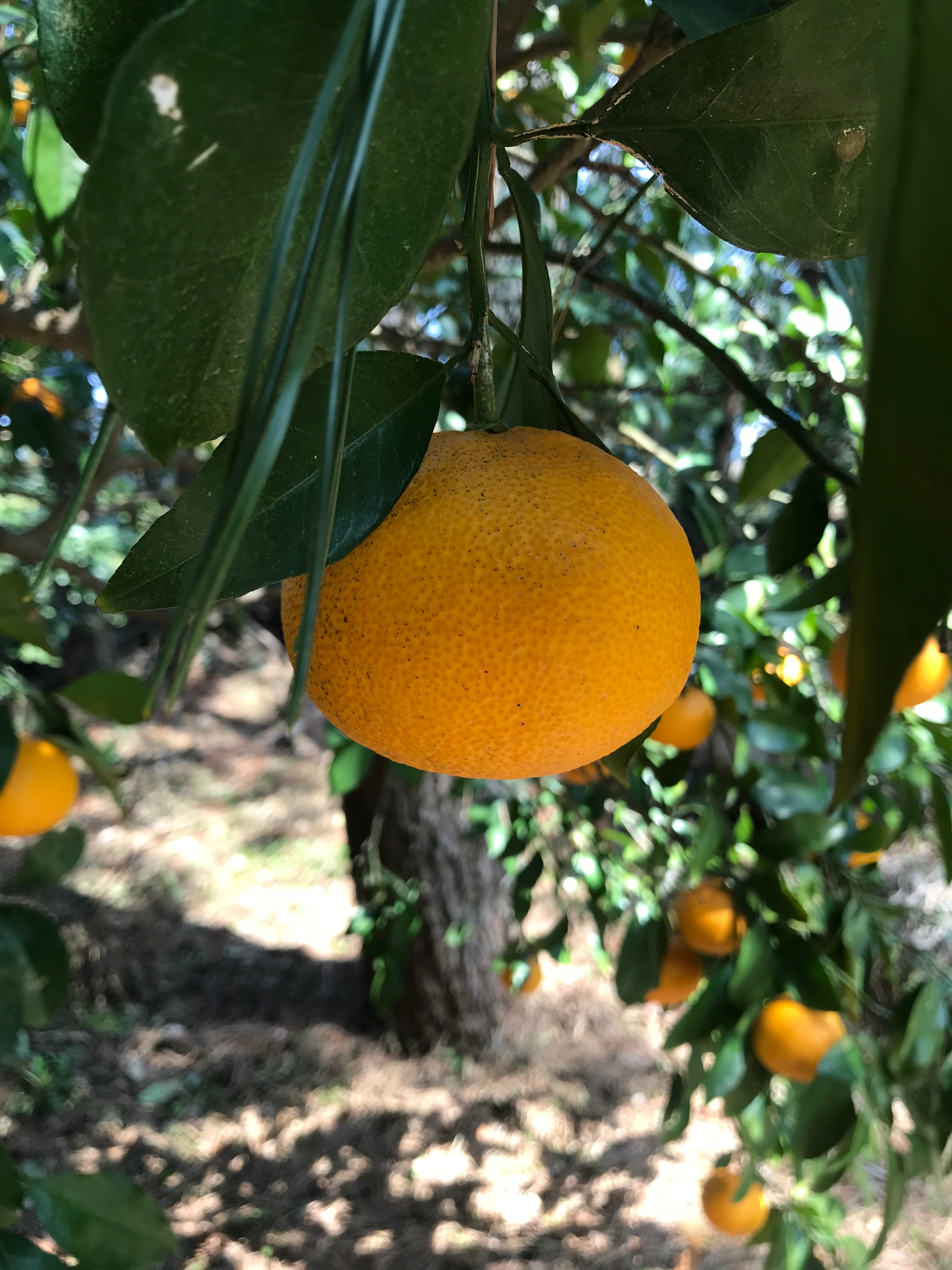 And of course, you can buy them anywhere. They are a special variety, cultivated on this island for hundreds of years, and they're incredible. Make sure to get the "Hallasan Mandarins" - they have a little mountain top on them that looks like Mt. Hallasan. These are the most delicious!
Udo Peanut Ice Cream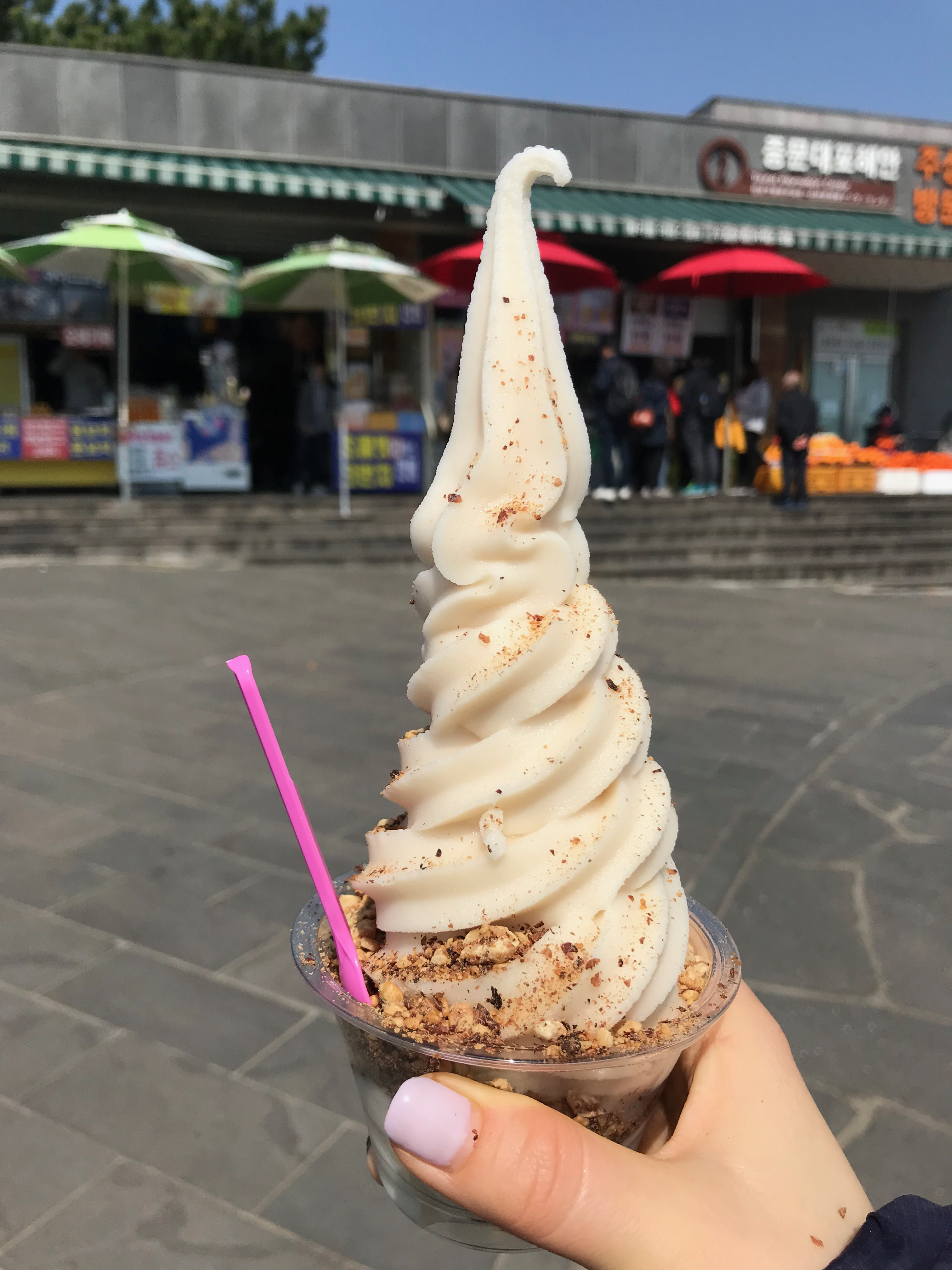 This ice cream is made from special Udo Island peanuts and it is to die for!! Udo Island is right by Jeju Island - you can see it from several points in the island and take a boat there.
You can get this ice cream in most of the big tourist spots. I kept eating it every time I found it, despite the cold weather… Worth it!
Electric Fish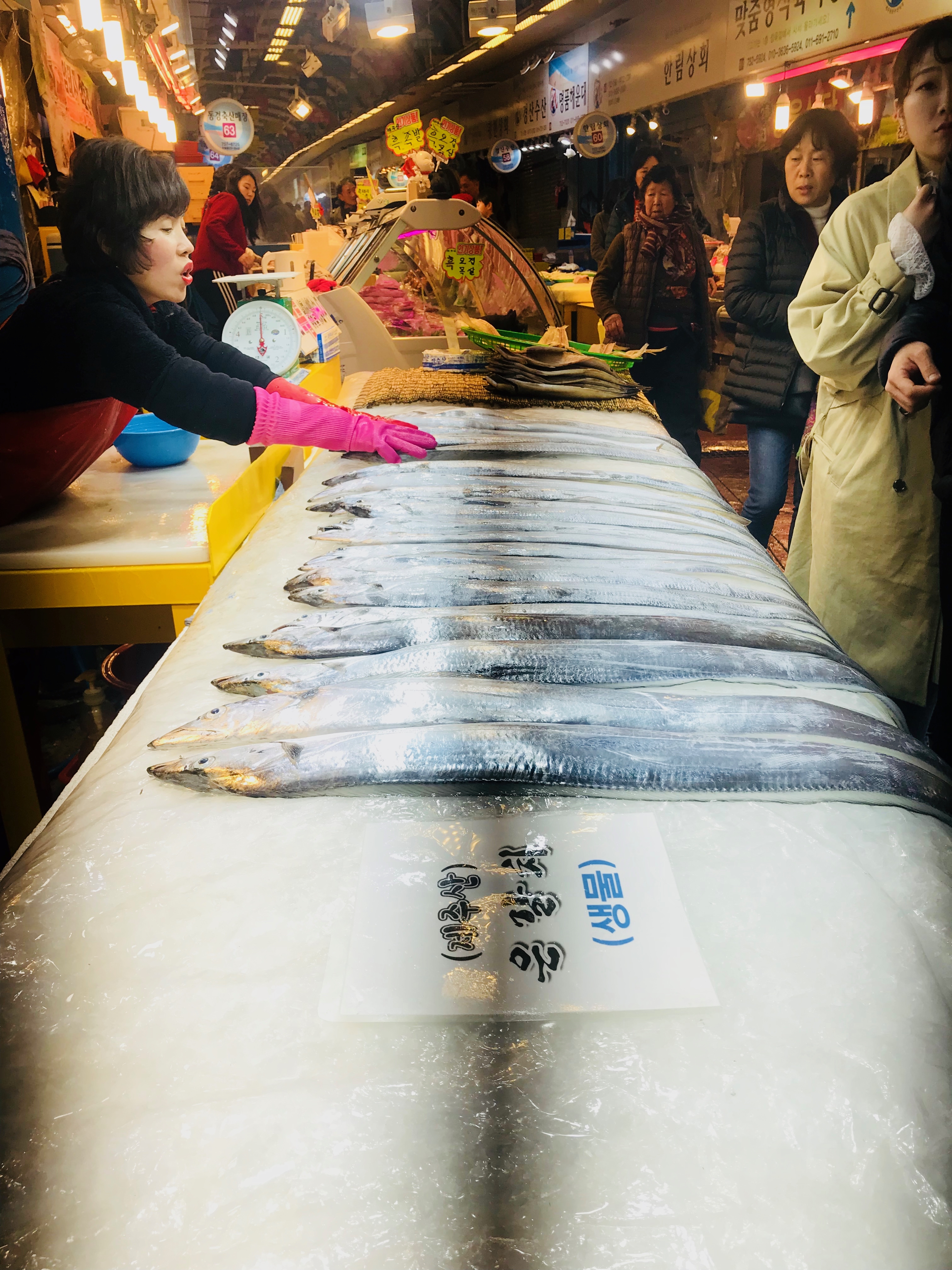 Take a walk through the Dongmoon Market to check out the amazing fish catches of the day! I got to see an octopus trying to escape a sale!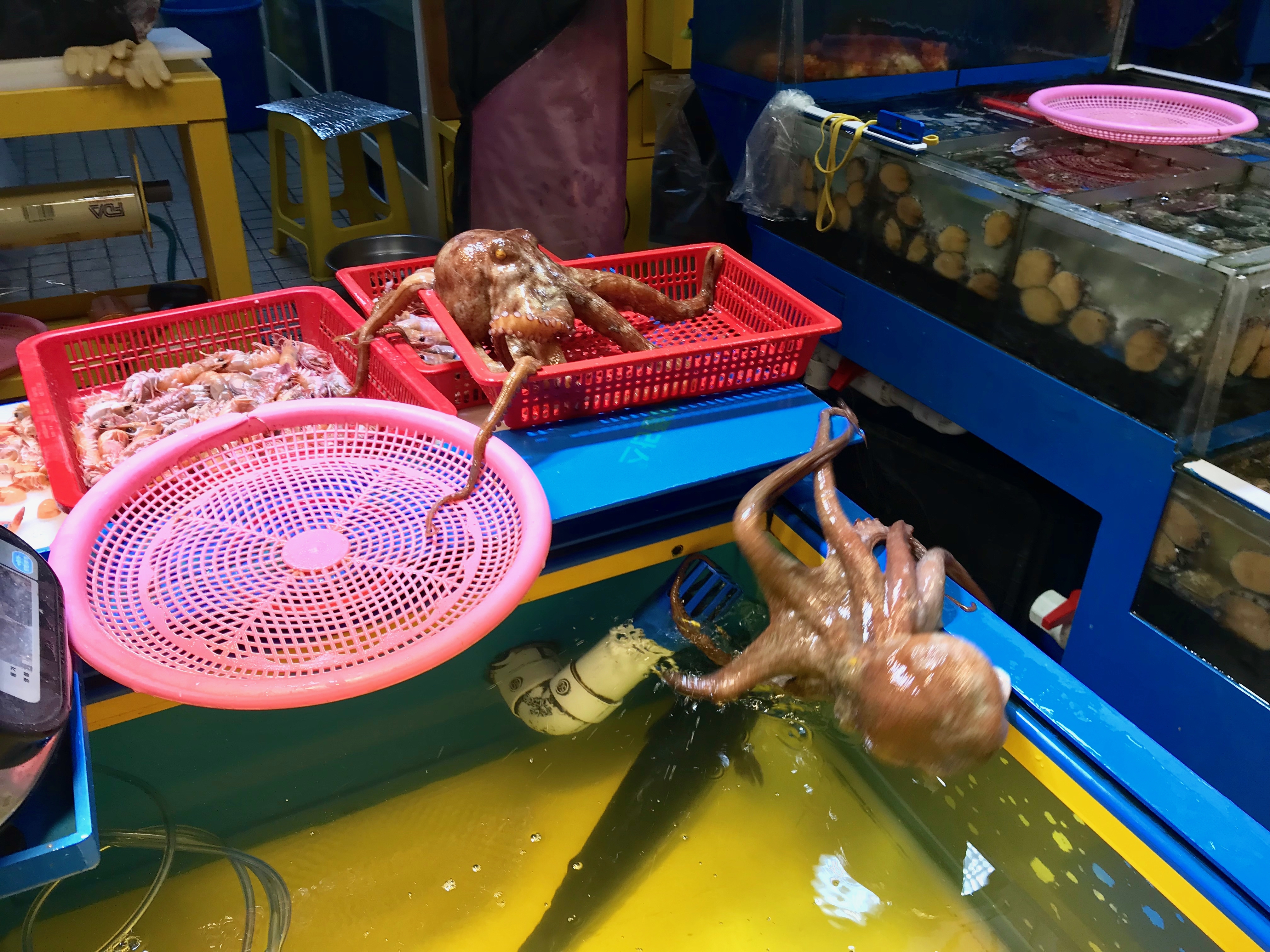 Since we were staying in an AirBNB and my friend likes to cook, we bought some fish to take home. They gut it, clean it, and cut it for you right there. The resulting home-cooked meal was INCREDIBLE!!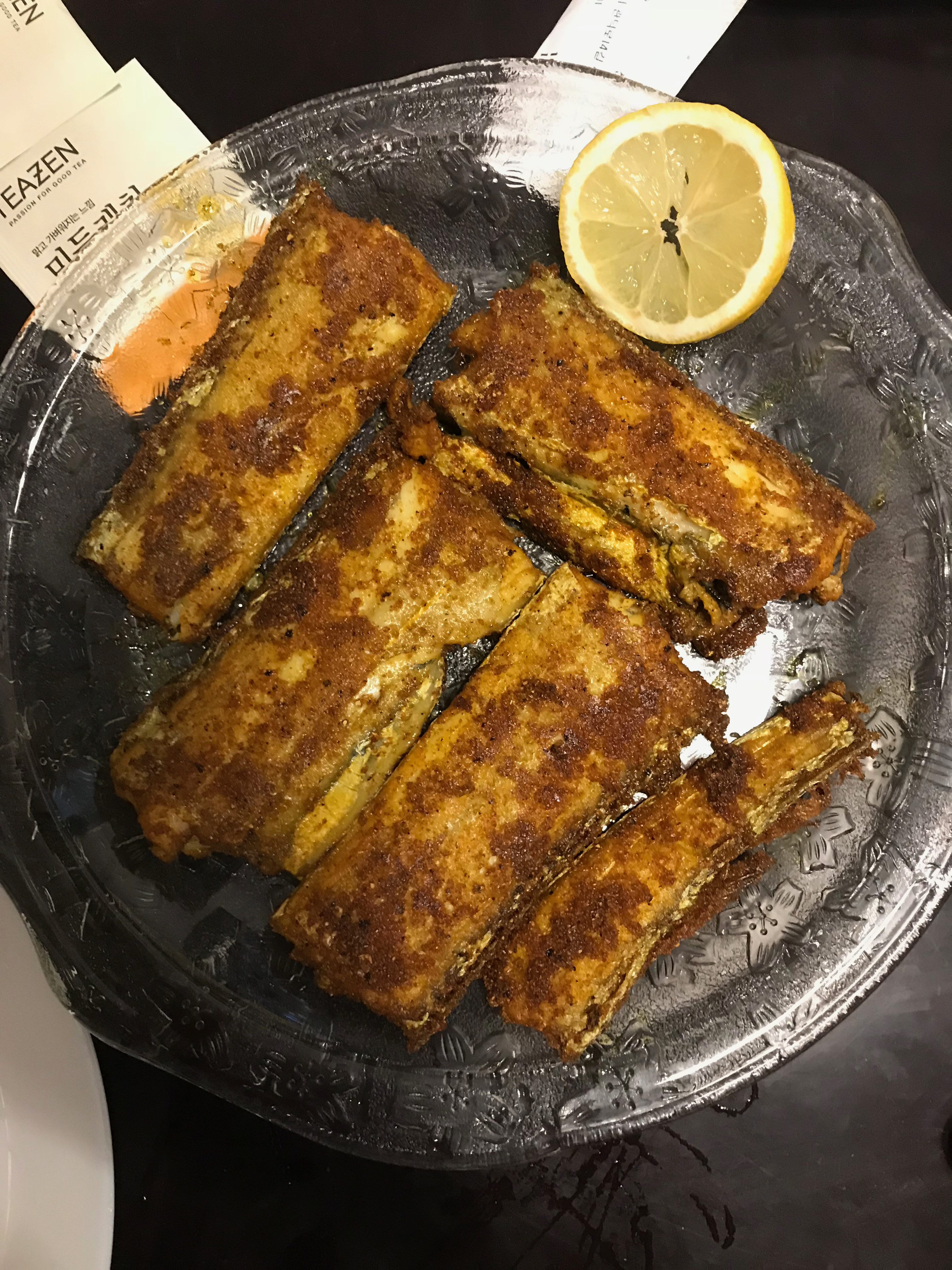 If cooking is not an option for you, there are PLENTY of seafood restaurants and dishes to choose from. Including this massive King Crab seafood hot pot!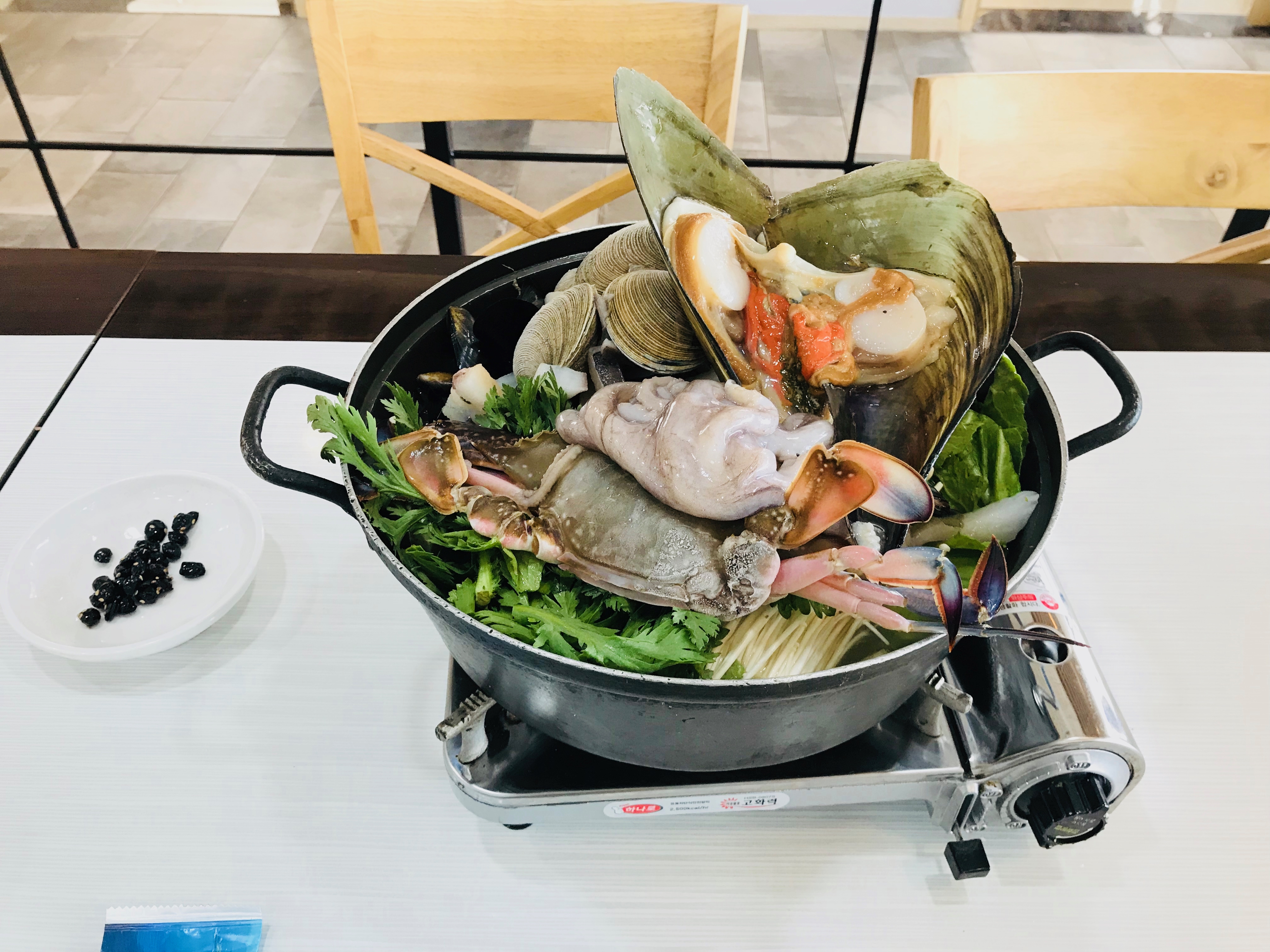 A Special Warning
Korean dishes come with many side-dishes to share. Including my favorite - kimchi!! At several restaurants, the side dishes included a green pepper - to be dipped in a red sauce… Can you spot it?!!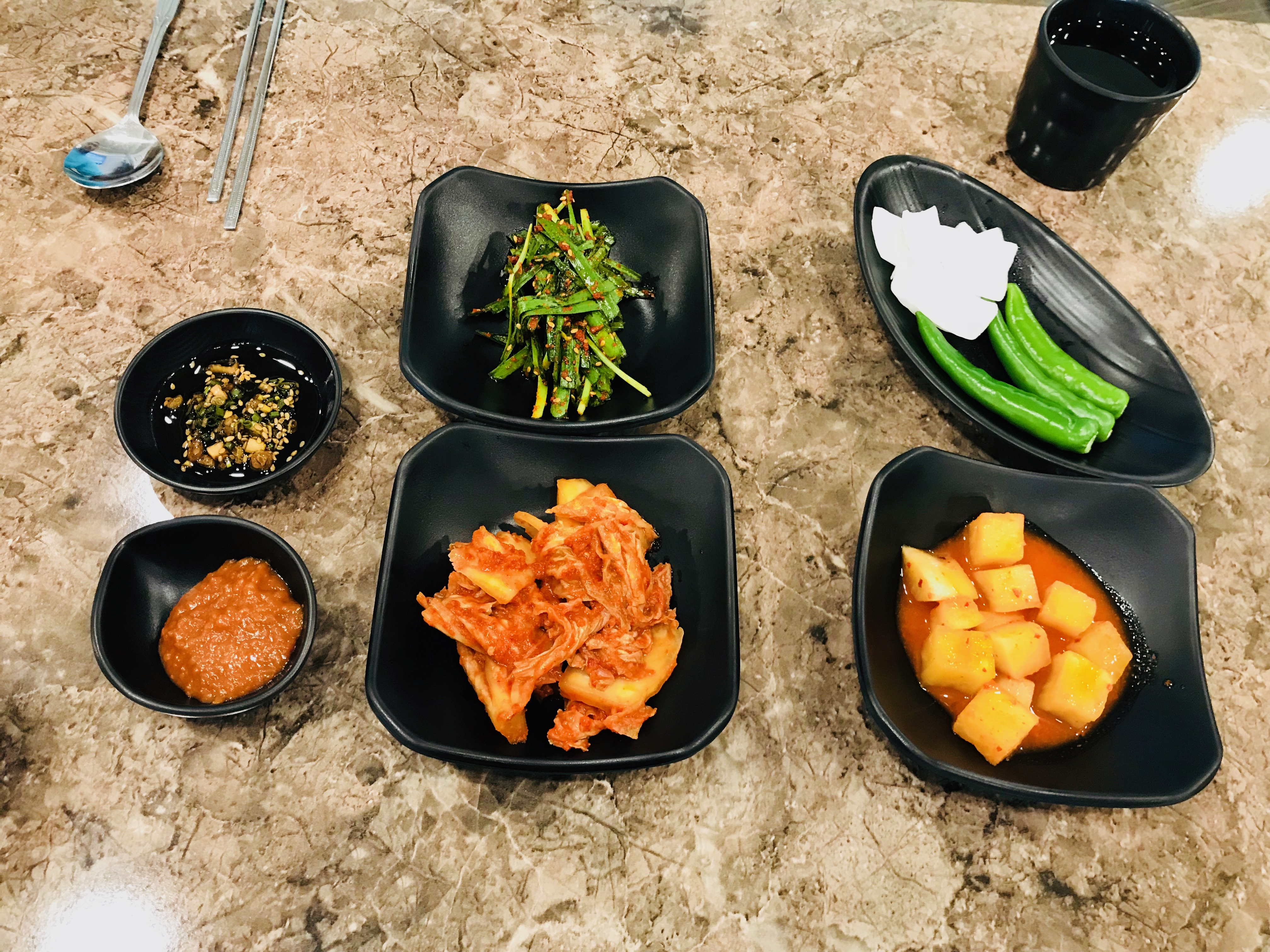 The pepper is VERY VERY SPICY!! I bit into it only to have my mouth burn for over 10 minutes. It was hell!! The other dishes are slightly spicy, so I couldn't eat them to help. Luckily we had some banana bread with us, so I ate the entire thing, which helped momentarily, but not much.
So eat the pepper at your own risk…
A Note for Vegetarians
Most Korean food is super meat-heavy. But there is one dish that is incredible and vegetarian: Bibimbap!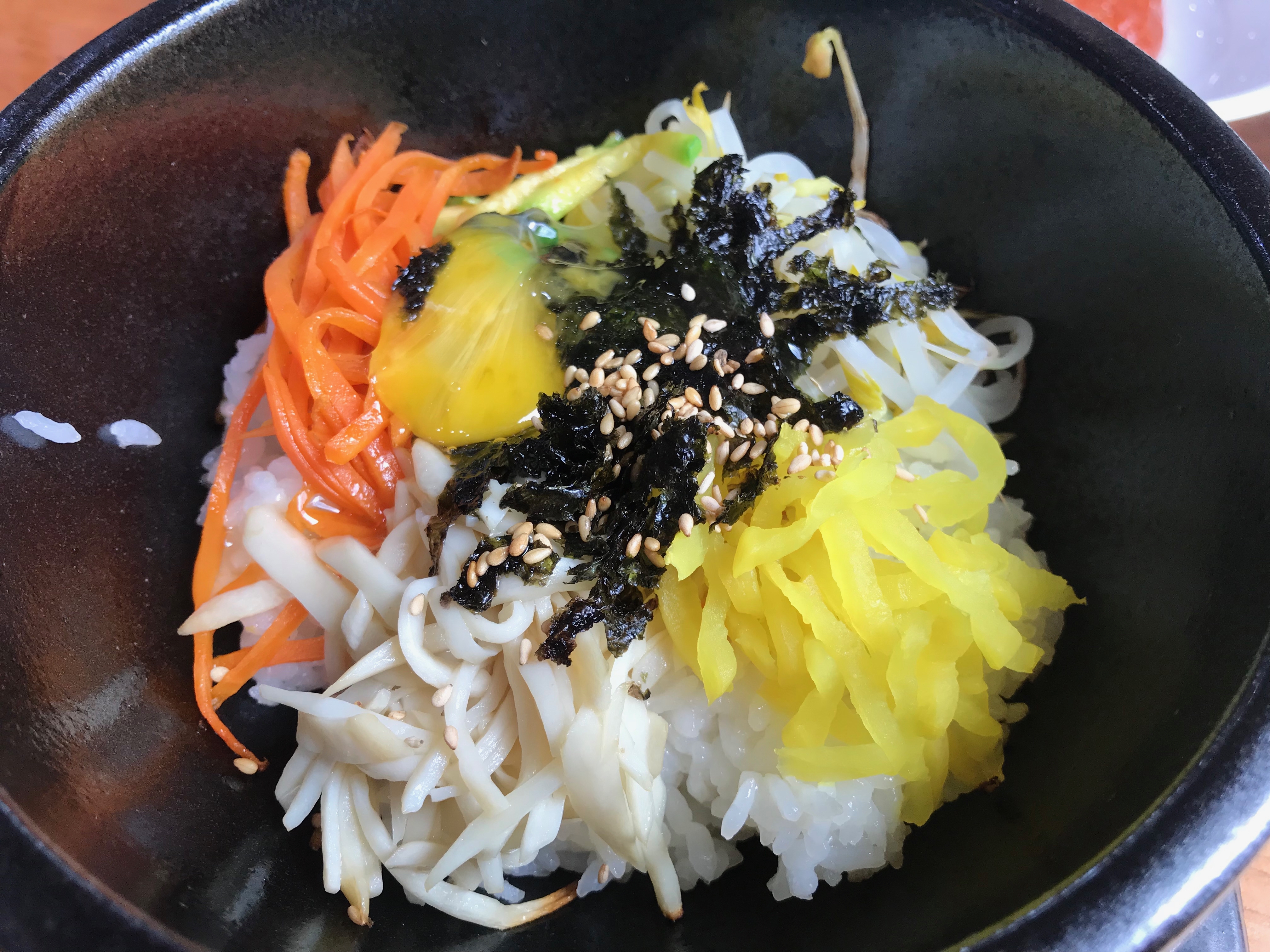 Doesn't that sound like the beat of a drum?!!!
The dish is a mix of colorful vegetables on rice and it comes in a sizzling hot pot (do not touch the pot, you will get burned!). It is one of my favorite Korean foods! I had it almost every day!!
Oh, and you can ask for no egg if you have that restriction.
Happy Eating!