Focaccia di Recco: Must Try Before You Die
NatashaTheNomad
09/20/2016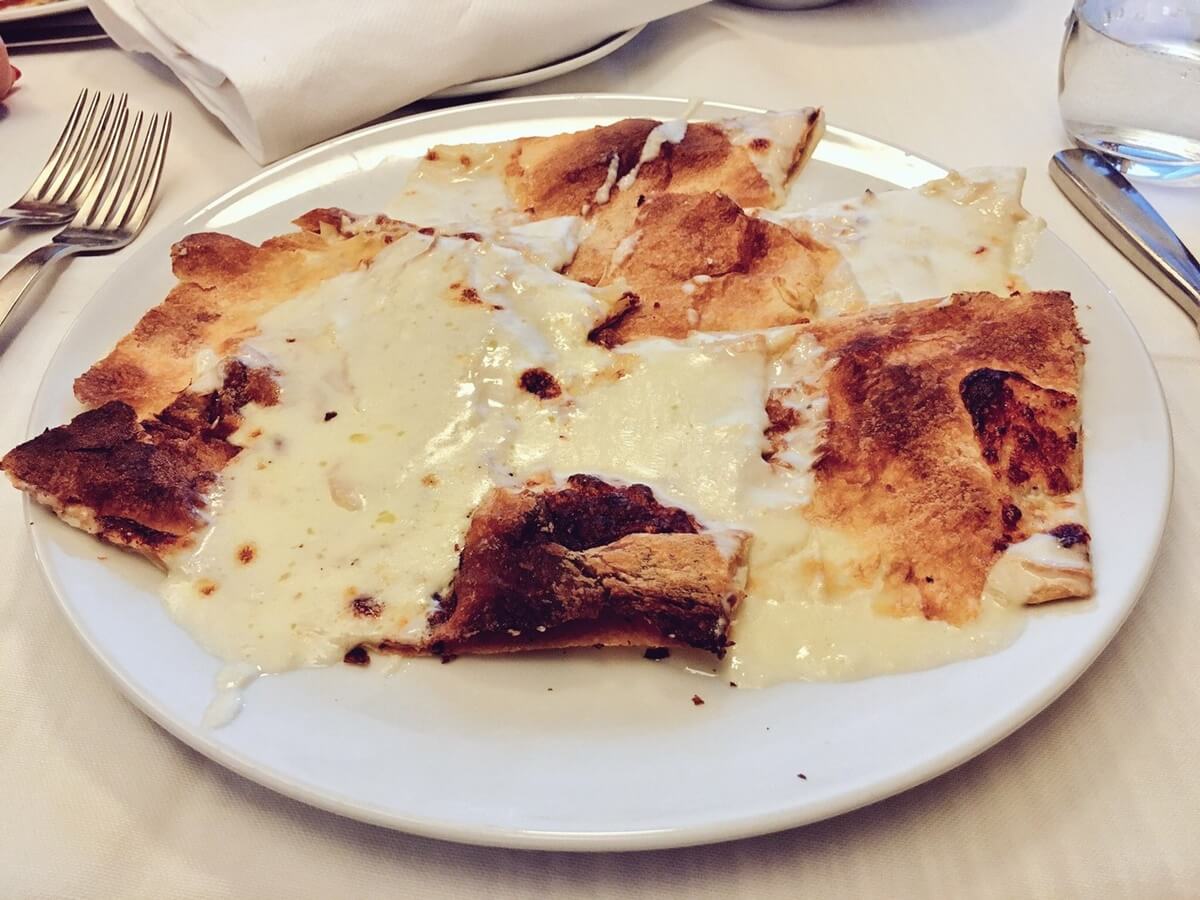 Just like with gelato, Focaccia is another Italian specialty that I don't get. Sure - it's good, but ultimately it's bread soaked in olive oil. I've had way better baguettes / any bread in Paris.
Nevertheless, I've made it a mission to try Focaccia several times here in Italy hoping that I'm missing something, but although it is much better than any Focaccia I've had in the US, I'm not a Focaccia lover...
[caption id="" align="alignnone" width="2500.0"]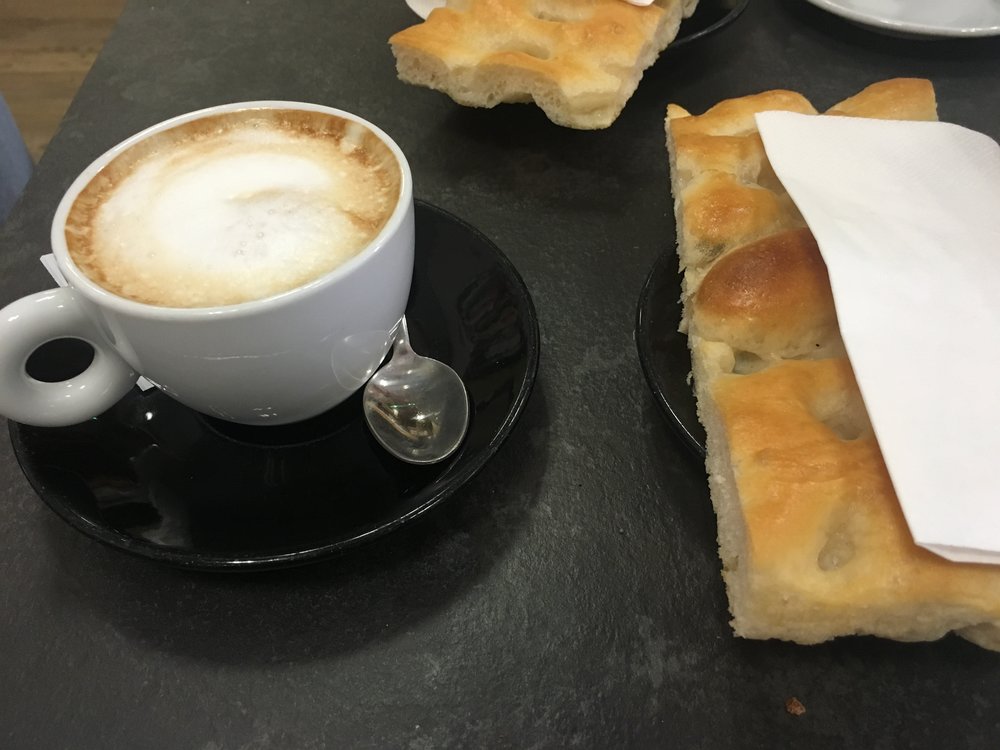 Typical Italian breakfast: Focaccia + Cappuccino. I'm not typically a coffee drinker, but that cappuccino. Wow!!![/caption]
However, when a former Italian local @darthpelo recommended I try Focaccia di Recco, I was up for the mission. My biggest rule of travel is to always do what the locals tell me. I've had only the best experiences this way.
@darthpelo recommended the following places for the best Focaccia di Recco:
Panificio Moltedo, via Biagio Assereto 15.
Panificio Pasticceria Tossini, via B. Assereto 7.
Del Ponte, via Guglielmo Marconi 11.
La Manuelina, via Roma, 296.
Da Vittori, via Roma 160.
After looking online, I decided to go with Da Vittori as I was looking for a nice sit-down restaurant type of experience.
So I took my family, and we went on the train to the nearby town of Recco. I'll admit that the town itself is nothing to look at (although maybe we weren't in the right part of it). As we were walking through it, everything seemed to be closed and I even began to doubt that the restaurant we were heading to was even open. But as soon as we got there, I knew this restaurant was the one! The ambience was just absolutely perfect!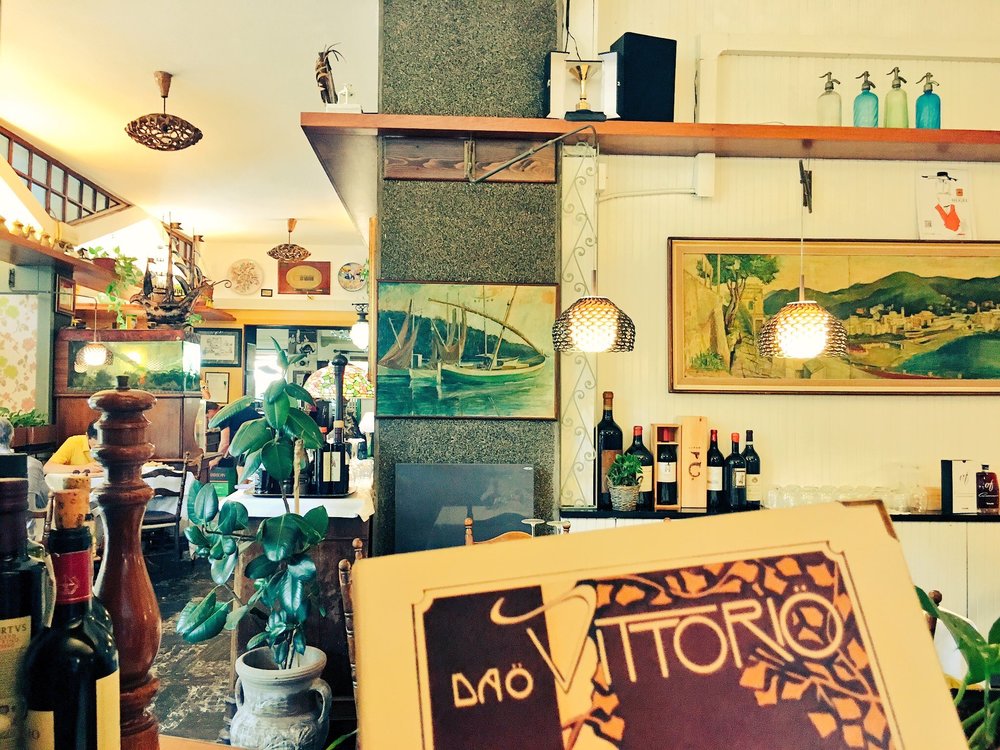 The waiter actually spoke English, and of course recommended the Focaccia di Recco! We each got our own - bigger families / groups had one massive one that was cut for them!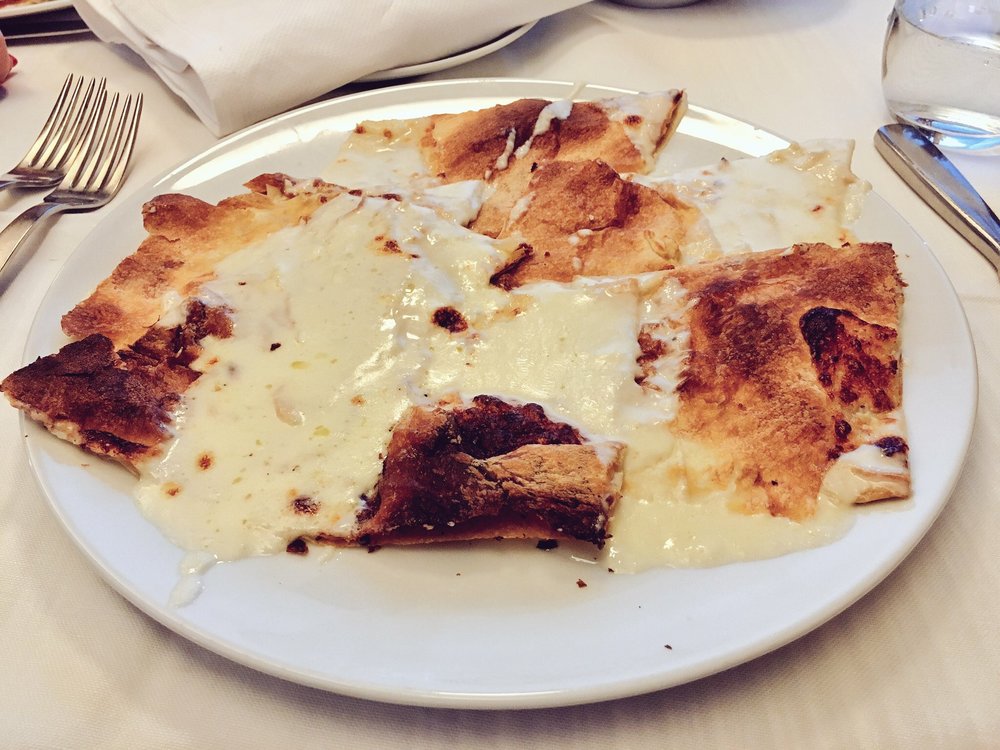 Unlike the big olive-soaked Foccacia I'm used to, this one was absolutely thin and perfect. The waiter mentioned that while pizza is cooked at 200 degrees, this Foccacia is cooked at 360 degrees. The over takes the entire night to heat up for it!
Oh, and that cheese.... the cheese is truly heavenly and indescribable. We learned that it is called Stracchino and it's super hard to find in the US because it only lasts 5 days before it goes bad...
All I have to say is that you just have to try this yourself before you die. WOW!!