Fiji on Foot: A Unique Tourist-Free Local Experience in Nadi
NatashaTheNomad
05/18/2018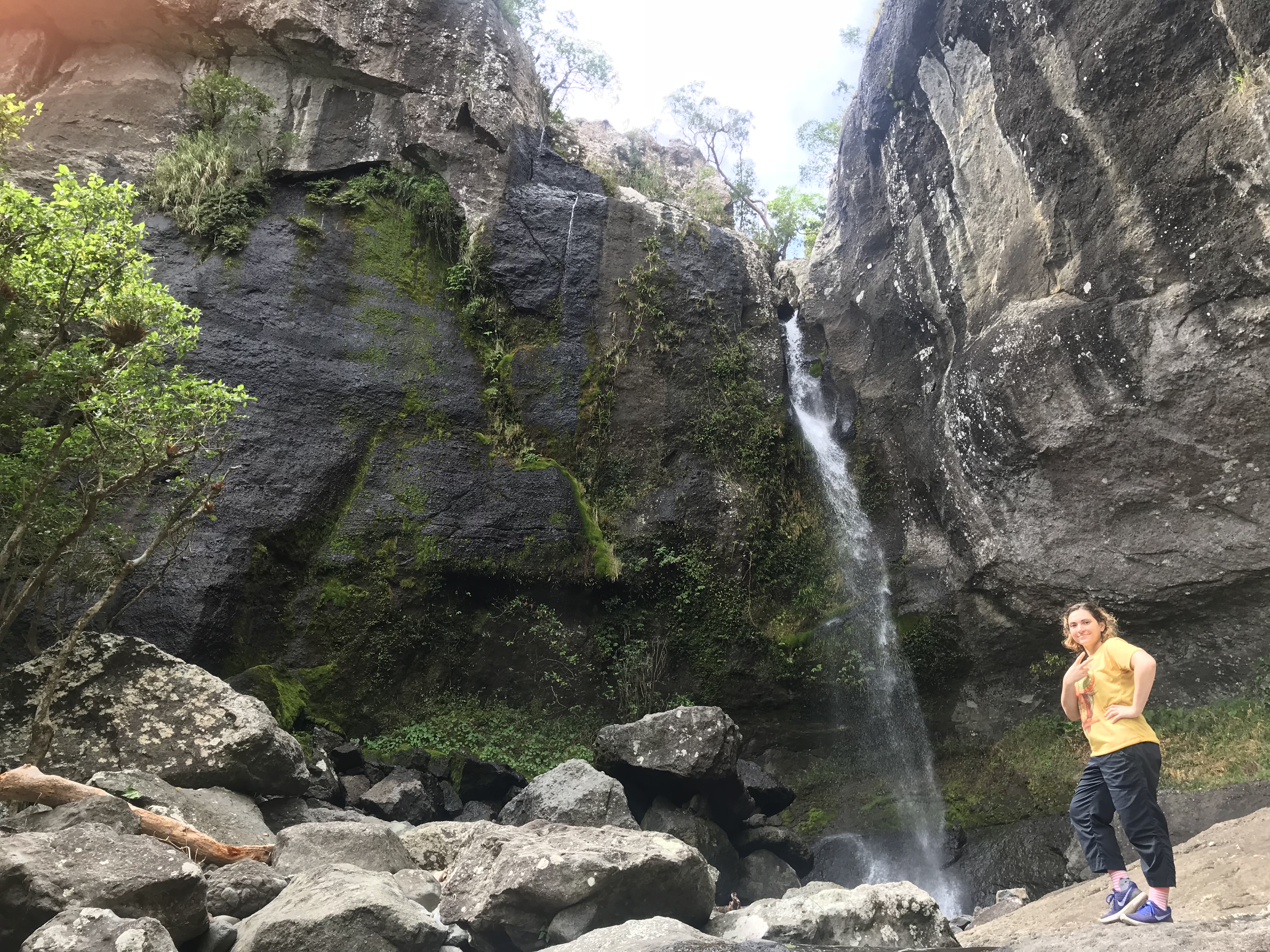 It started right when I arrived to Fiji. I decided to take an airport shuttle to my hotel to keep things cheaper. Unfortunately for me, so did a couple with two tiny kids. The baby started screaming it's head off at the start of the ride and didn't finish until arriving to the hotel 30 minutes later…
At the hotel, I would need to go to the adults-only club to get away from the kids… Except they didn't have really good food there, so I had to eat breakfast super early at the other restaurant to avoid the screaming kids. That didn't help too much - the swimming pool was right outside my window and I could always hear the noise.
When I went on a small boat tour to an island for a day, you guessed it, more kids and noise! The tour guides even tried forcing me to participate in singing on the boat, where all I wanted to do was have some peace and look out into the sea. I told them I'd rather jump out of the boat and swim than sing and they left me alone…
Fiji is a beautiful place, but it is filled with tourists. A lot of the tours with huge boats with lots and lots of families, drinking, and all the noise that ensues as a result. And I wasn't even there during tourist season!
Luckily for me, I considered the possibility of hiking in Fiji. I didn't think it existed, but I googled it anyway. Fiji on Foot from Urban Adventures came up. I booked it, knowing what I wanted, but having no idea what to expect. If anything, I expected another touristy adventure. Instead, I got exactly what I wanted and a lot more!
The Pick-Up Surprise
I got picked up at my hotel promptly at 10:00 am. I was a big surprised by the scheduled time, since that's when the tour was supposed to start and usually they pick people up from different hotels earlier to start on time. I figured I was the last hotel…
I jumped into the car (yay!! no big tour bus! a car!) and learned that I was the only one going on this trip! Even if I wasn't, the car is small, so the tour is kept small regardless. Not like all the other tours in Nadi.
Ray, my driver, was also the tour guide. He's a Fiji local and has personally designed each tour himself. We then drove out into the country side. Soon enough, it was just all green! You get to see the real Fiji, away from the tourists. The drive was a great chance to talk to Ray and learn more about local Fijian life.
The Hike
After doing some off-the-road driving through a local village, we reached the start of the hiking trail! It was just the two of us there!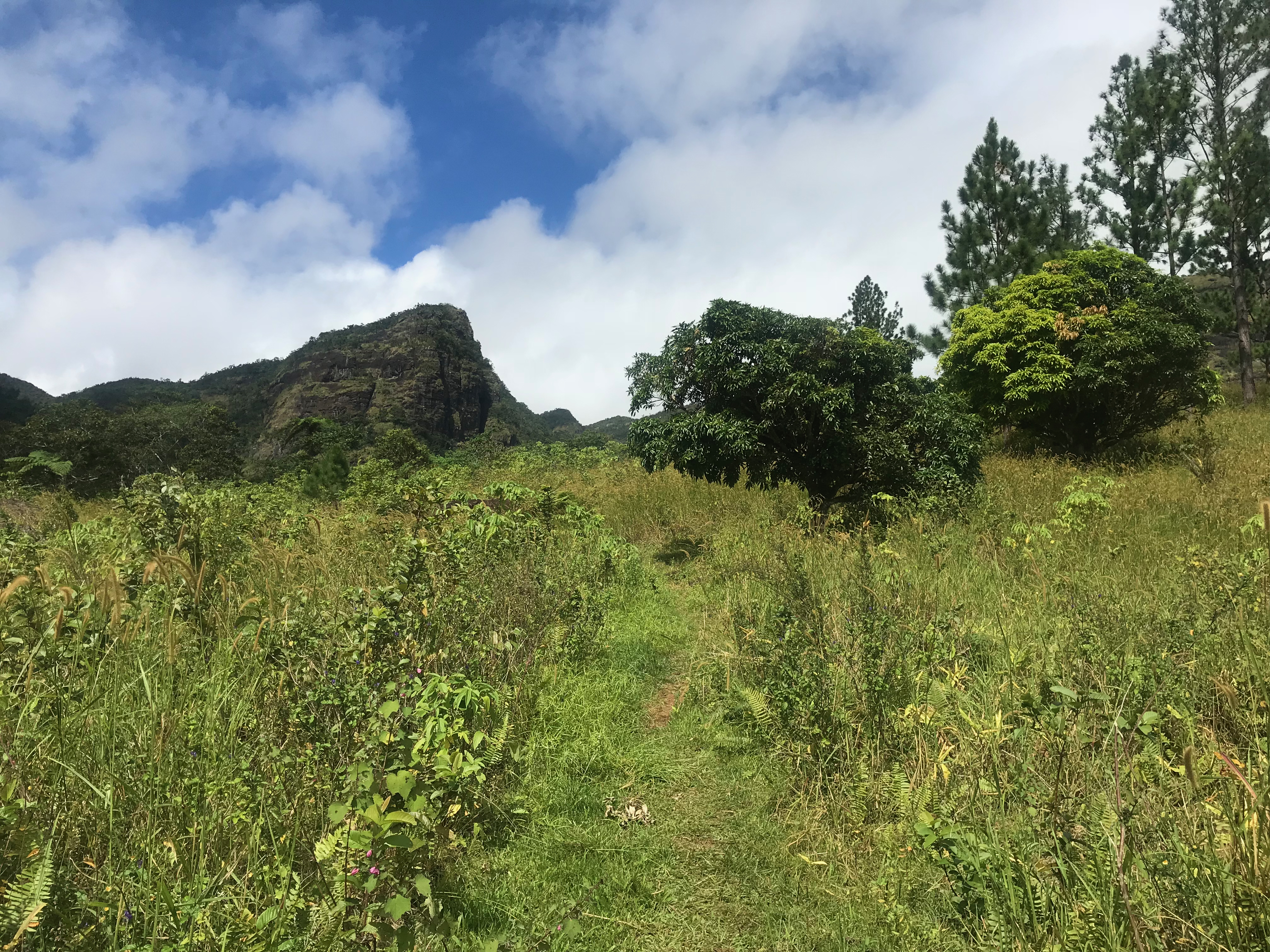 We climbed up a bit and Ray told me to turn out. I was greeted with this view (the picture doesn't do it justice!):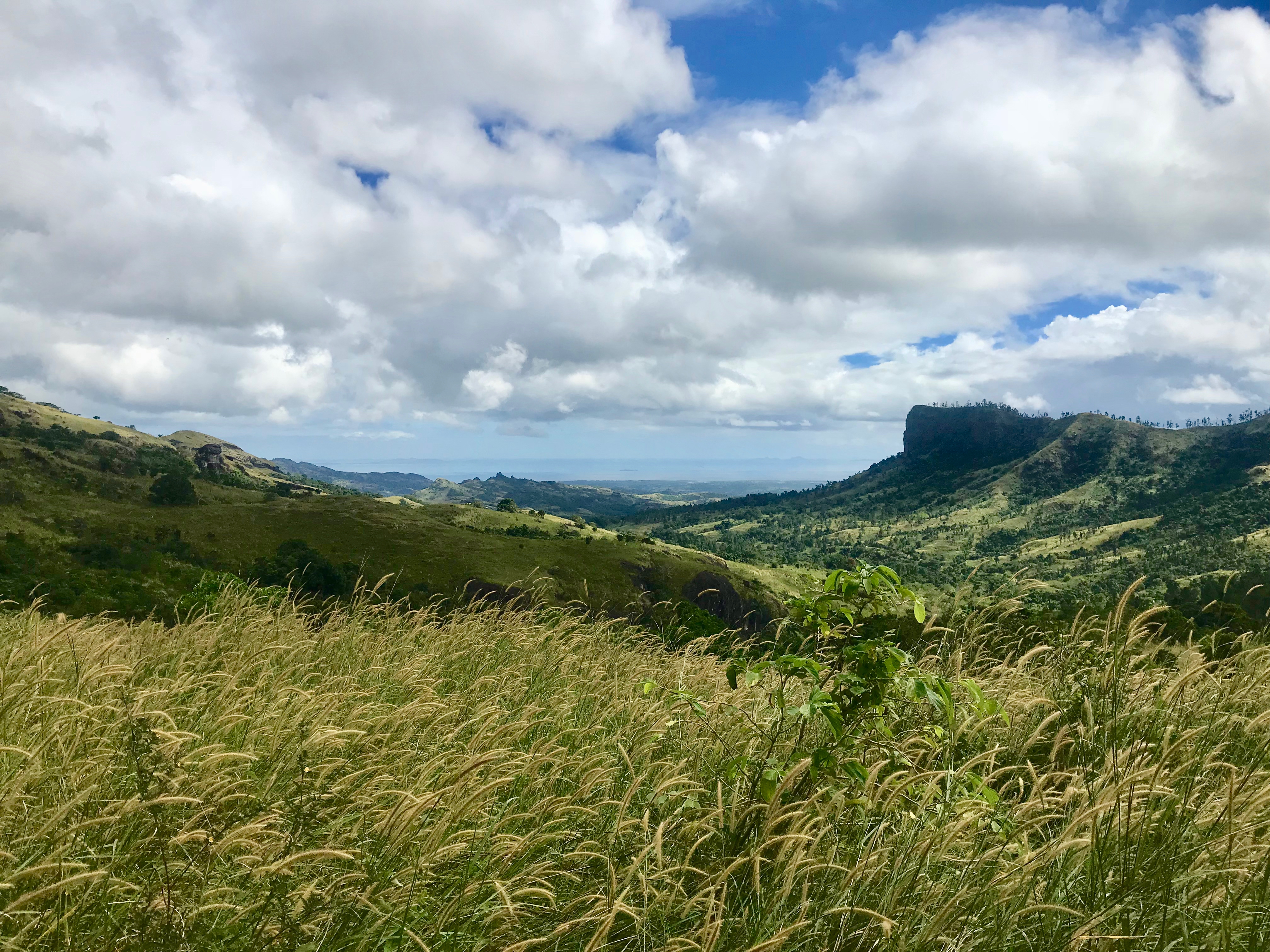 Ray used to be a guide on the tourist boats and ferries, so he could easily point out and tell me about all the islands we were seeing from up here. He even knew where the ferry was headed based on it's daily schedule!
We kept hiking on!
The Plants
As we kept hiking, Ray pointed out an orange tree! He plucked a ripe one for me to eat! The orange was in fact green, but inside it was orange, ripe, and delicious!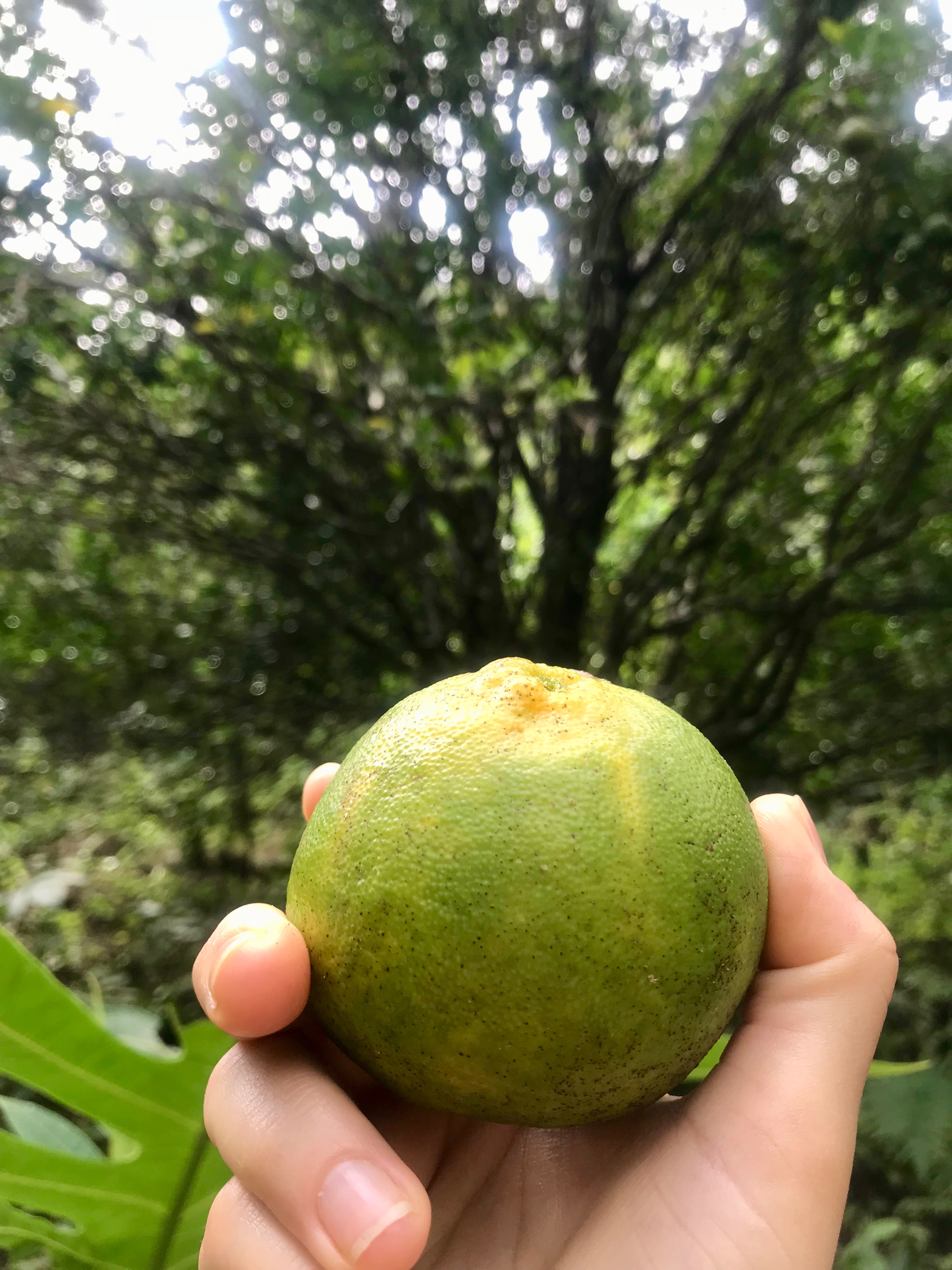 He told me about the different plants that grow here during different times of year, such as pineapple and breadfruit!
He also pointed out a tree with leaves used for medicinal purposes by locals.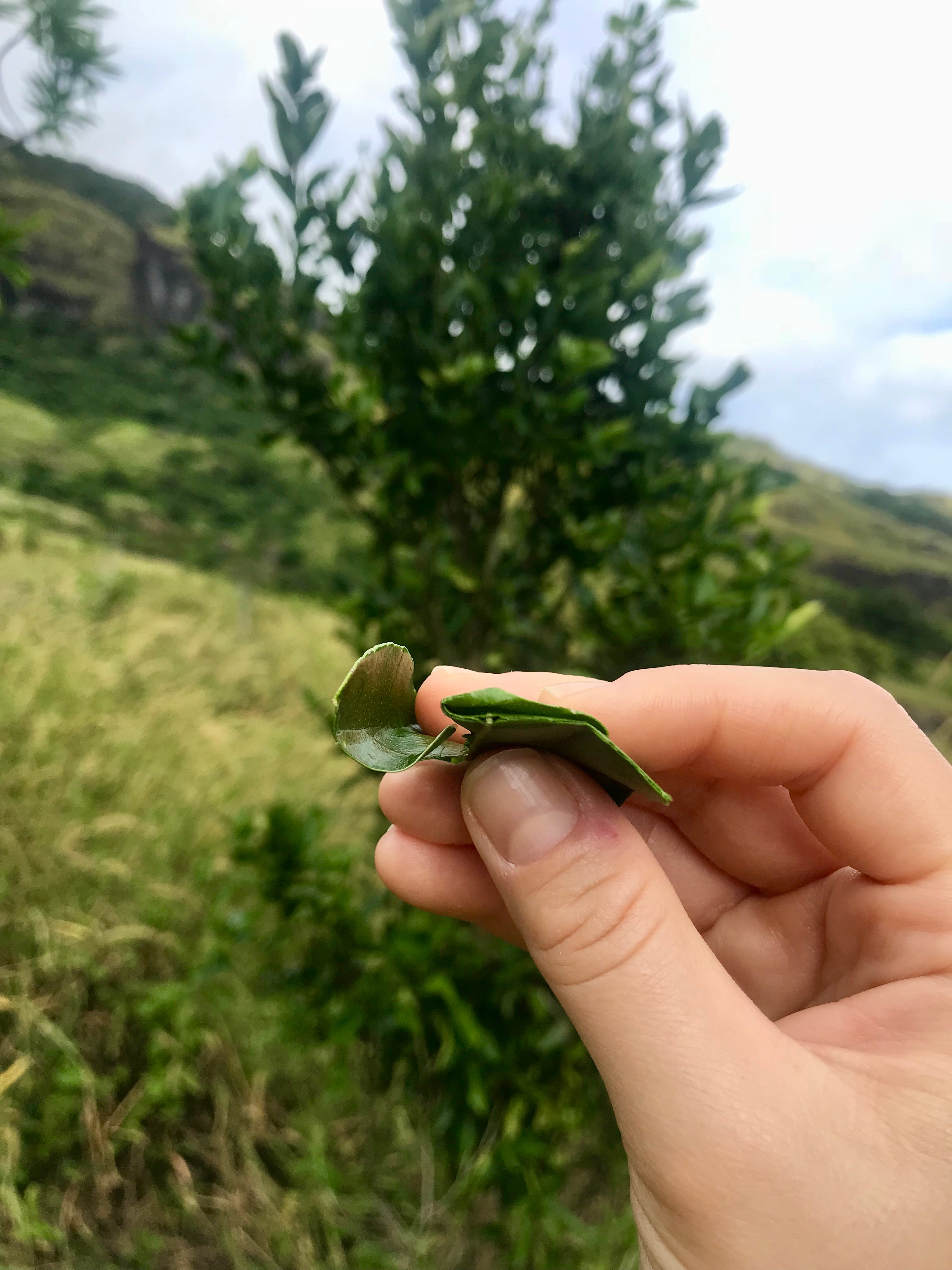 Steaming in tea from these leaves will cure your cold!
The Waterfall
Eventually, we reached the waterfall. The final destination of the hike!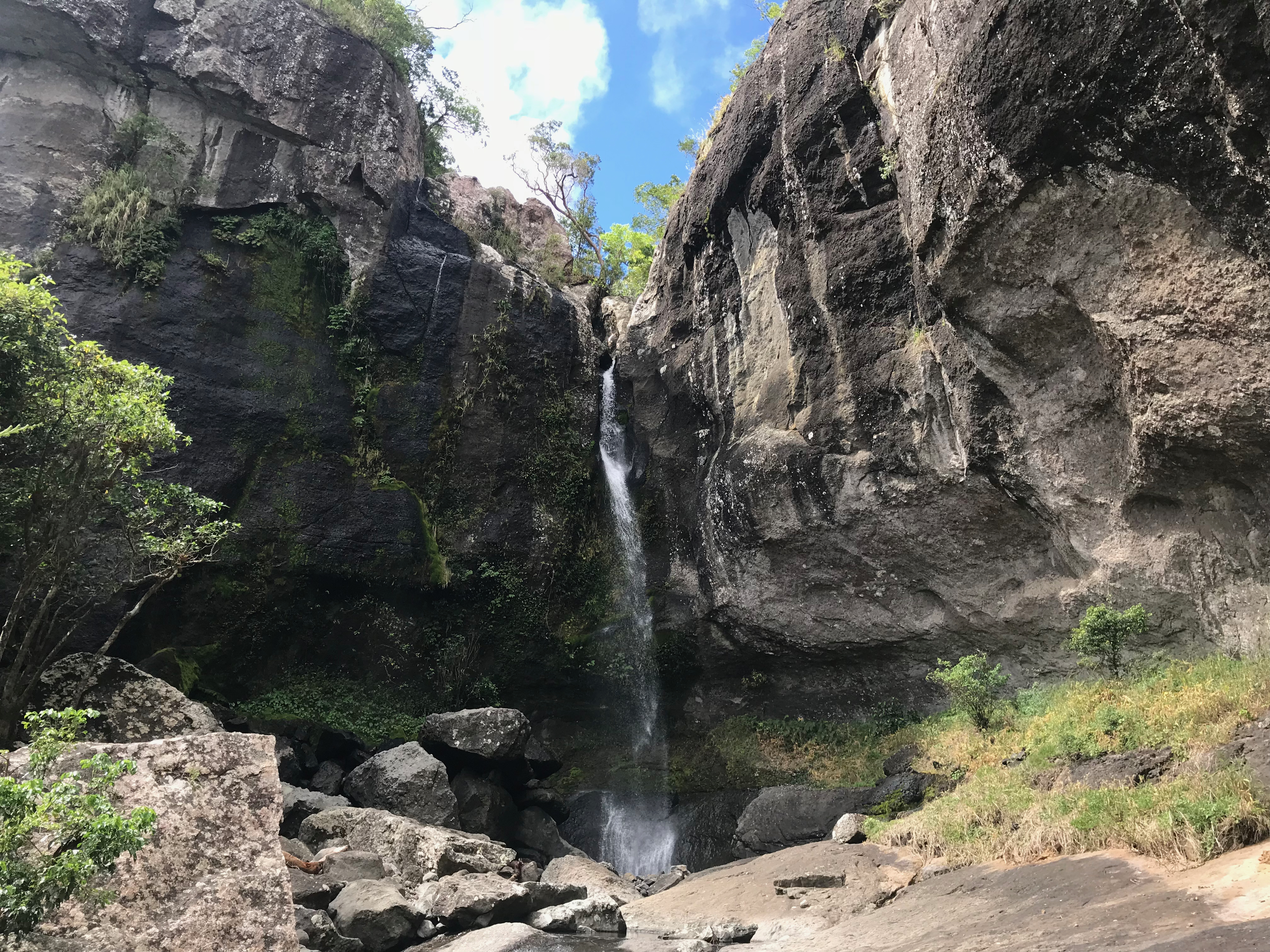 It was a bit cold, but I had to go for a swim. The water was so refreshing!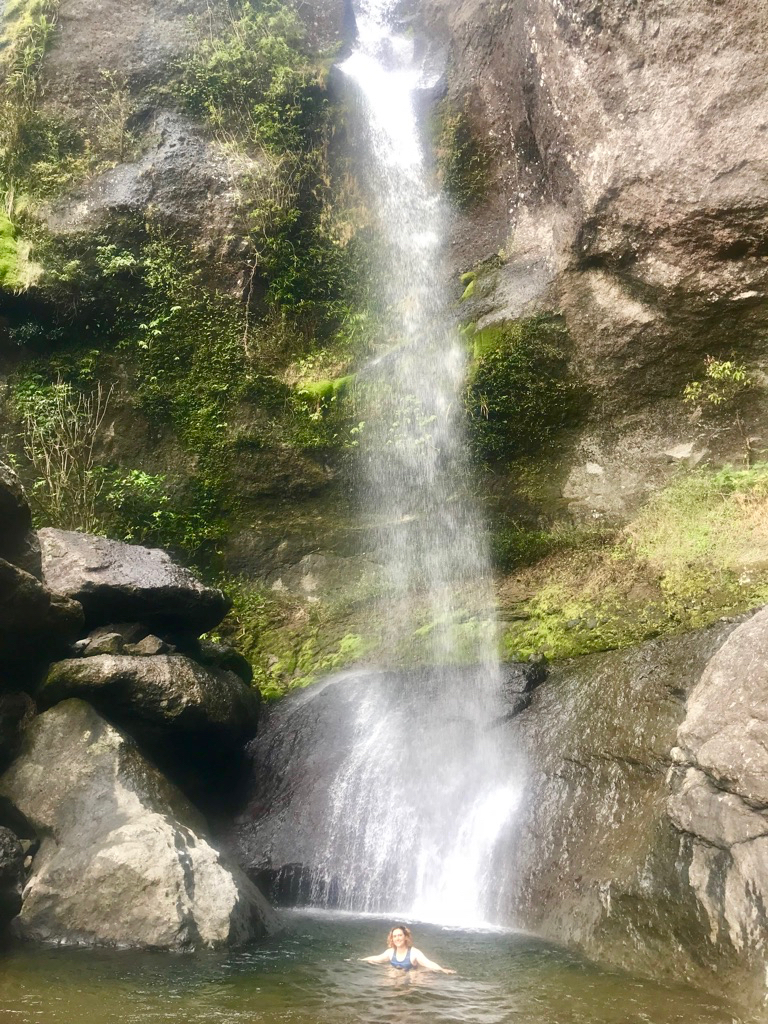 I love just staring at the water falling, the strength of it amazes me.
Ray told me that this waterfall comes from the same source as Fiji Water! It's super clean with lots of great minerals. I refilled my water bottle for free!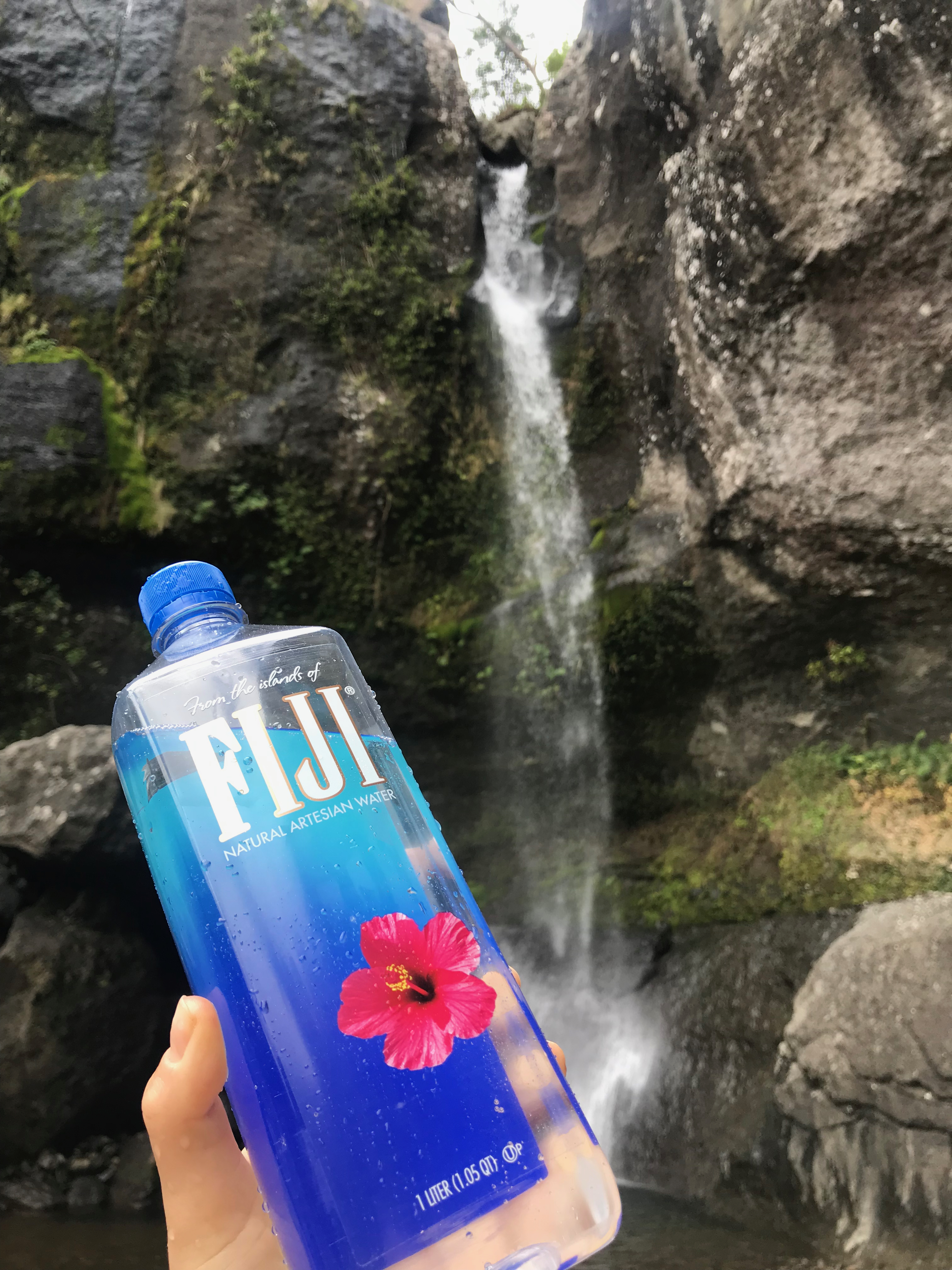 We then headed back the way we came, stopping once in a while to take in the views and enjoy the sounds of the forest (have you ever heard of a barking pigeon!).
Just us. No tourists. No kids. Finally, peace.
Lunch in a Local Village!
We got back to the local village for lunch. A real village! We went into one of the houses where a village woman prepared an amazing spread for us on the floor: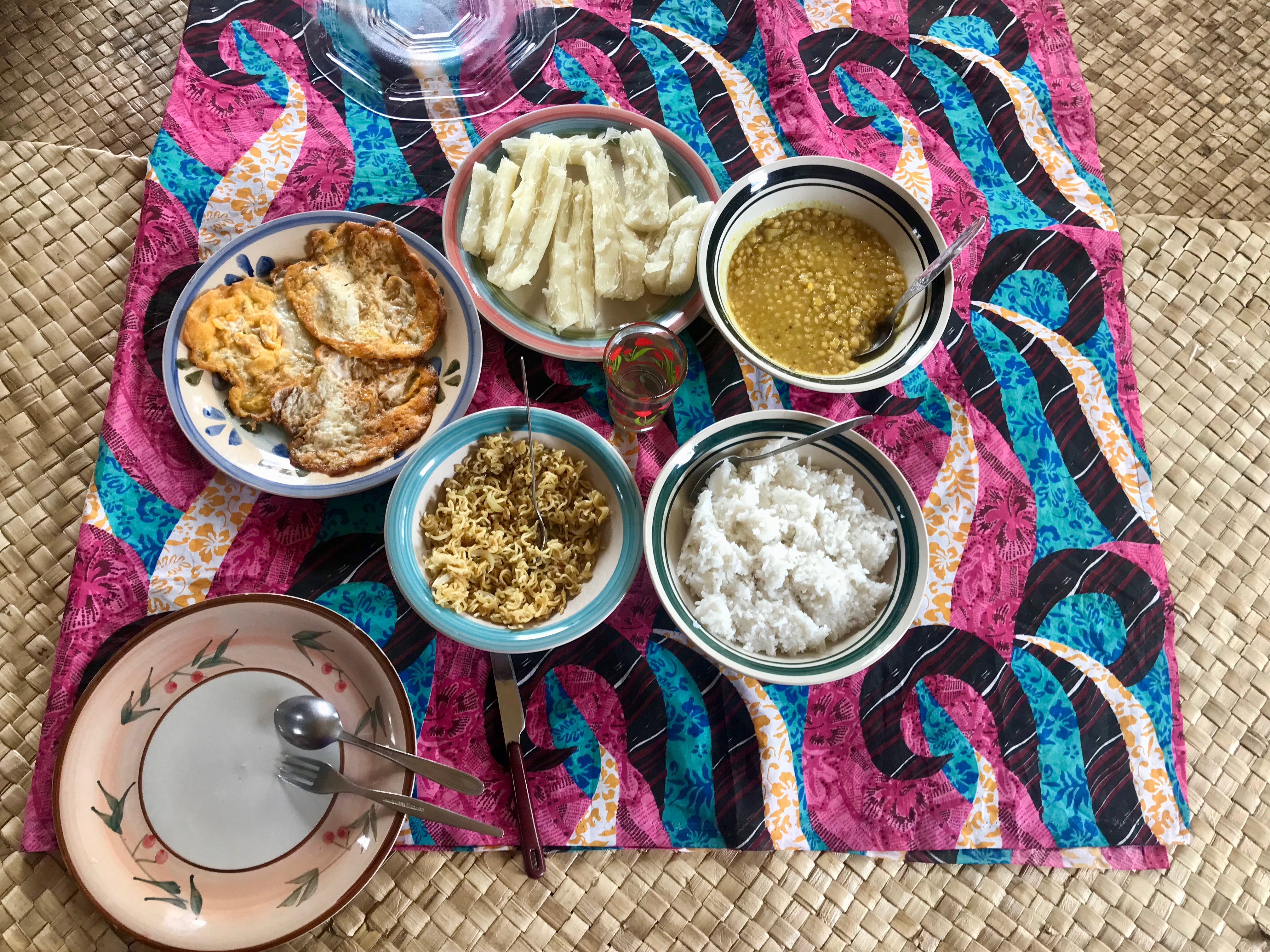 We were eating what they were eating that day! Daal (lentils), cassava, rice, eggs from the chickens running around outside, and noodles. No joke - two village kids were sitting right there sharing their own plate of rice and Daal!
I was so happy with the food! When I went on the island boat trip the day before, lunch was disappointing Western burgers and chicken with no vegetarian options except for lettuce leaves. I was so happy to get delicious local food. And that it was vegetarian and healthy! I love Daal!
Funny story - I actually ended up begging for Daal from the Hilton the night before. They had an expensive "Fijian food" night that I missed, and I begged the waitress to let me get some leftover Daal from the buffet for dinner. This village Daal was way better!
The kids were super cute and very well-behaved. Much more well-behaved than the kids I encountered at the resort. After all, they just run outside and play all day! I high-fived the little boys and I showed one of them a hand-game (where you try to slap someone's hand before they take it away!).
I asked for his name, and he was excited to tell me the names of the other children. He then took my hand and walked me back to the car teaching me local words for grass and other things around the village!
Don't miss this!
I cannot say enough good things about this experience. It was exactly what I needed - even after only 2 days in Fiji, I needed the peace that only comes from nature. In fact, I'll have to look up Urban Adventures in other countries as well. It's very rare to get such a private local experience, especially in a touristy place like Fiji!
Thanks Ray!!