Cremona: A perfect day in a perfect Italian town
NatashaTheNomad
06/21/2017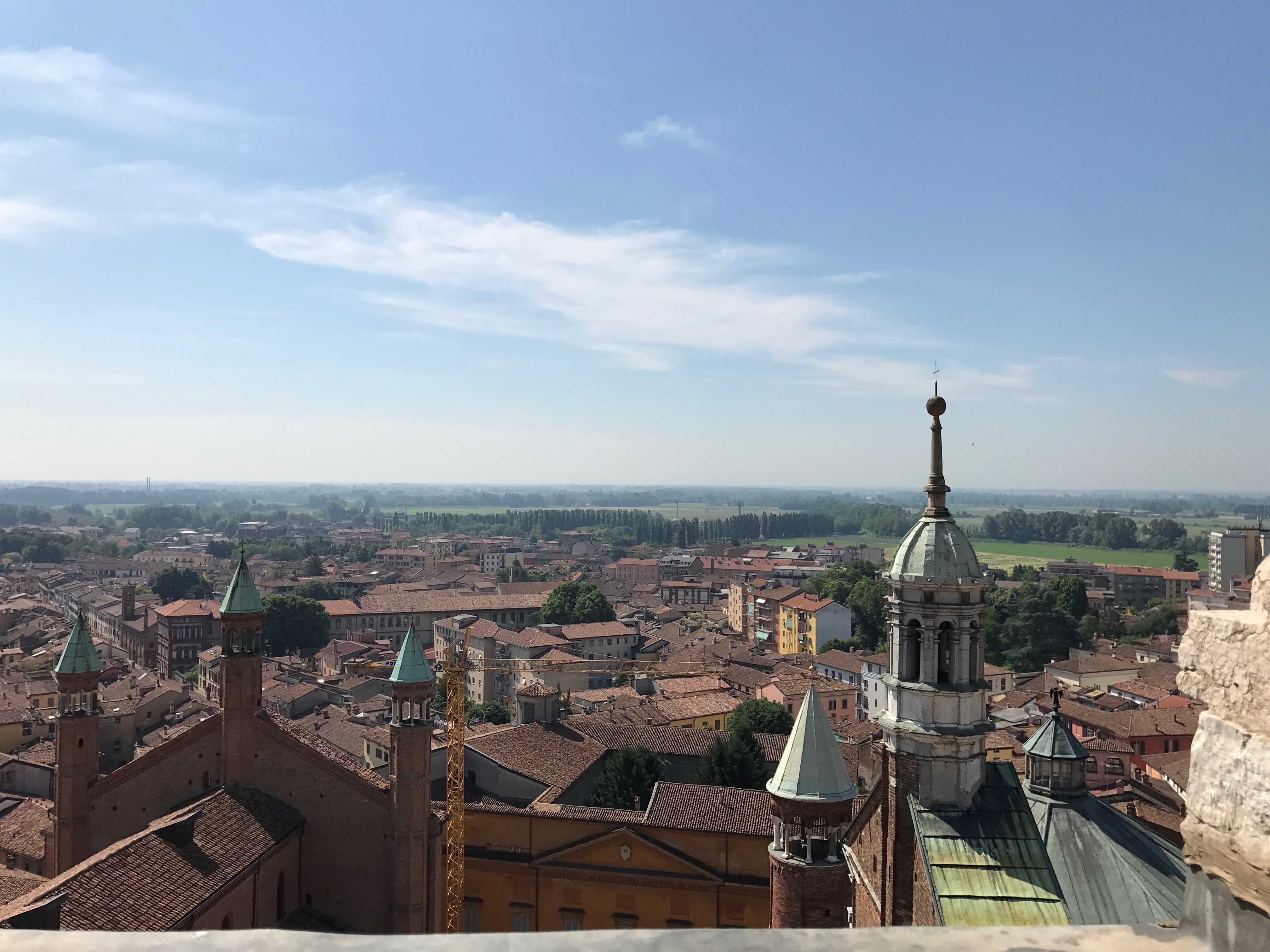 On my way to my perfect Italian retreat at Lake Como, I saw that a friend landed in Milan. I reached out hoping to meet only to learn that she has left Milan and would be spending her time in Italy in Cremona. I've never heard of Cremona, but she explained that it's a famous town of violin makers!
After debating some (it would be an intense journey, especially since Lake Como is in the opposite direction from Milan!), I decided that meeting a friend is higher priority than anything else. And of course I was intrigued by an small Italian town of violin makers! I love craftsmanship! So I decided to go there right after I landed! You only live once after all!
Il Torazzo di Cremona
I arrived to Cremona early in the morning and had some time before meeting my friend. I looked up things to do and of course I couldn't resist climbing Il Torazzo di Cremona: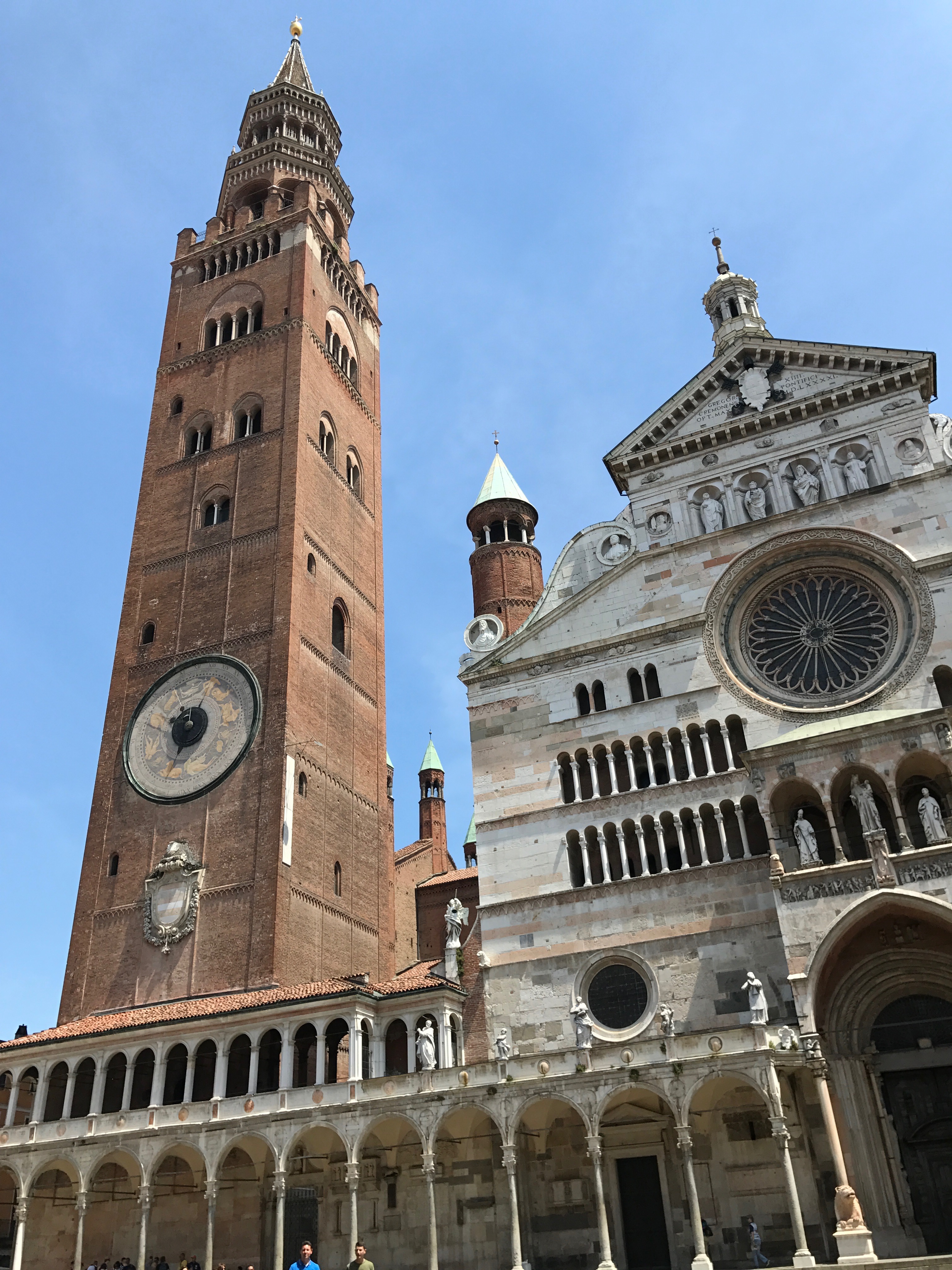 "The Torrazzo is the bell tower of the Cathedral of Cremona, Lombardy, in northern Italy. At 112.7 metres (343 ft 6 in), it is the third tallest brickwork bell tower in the world"
It was an intense climb up the old stairs: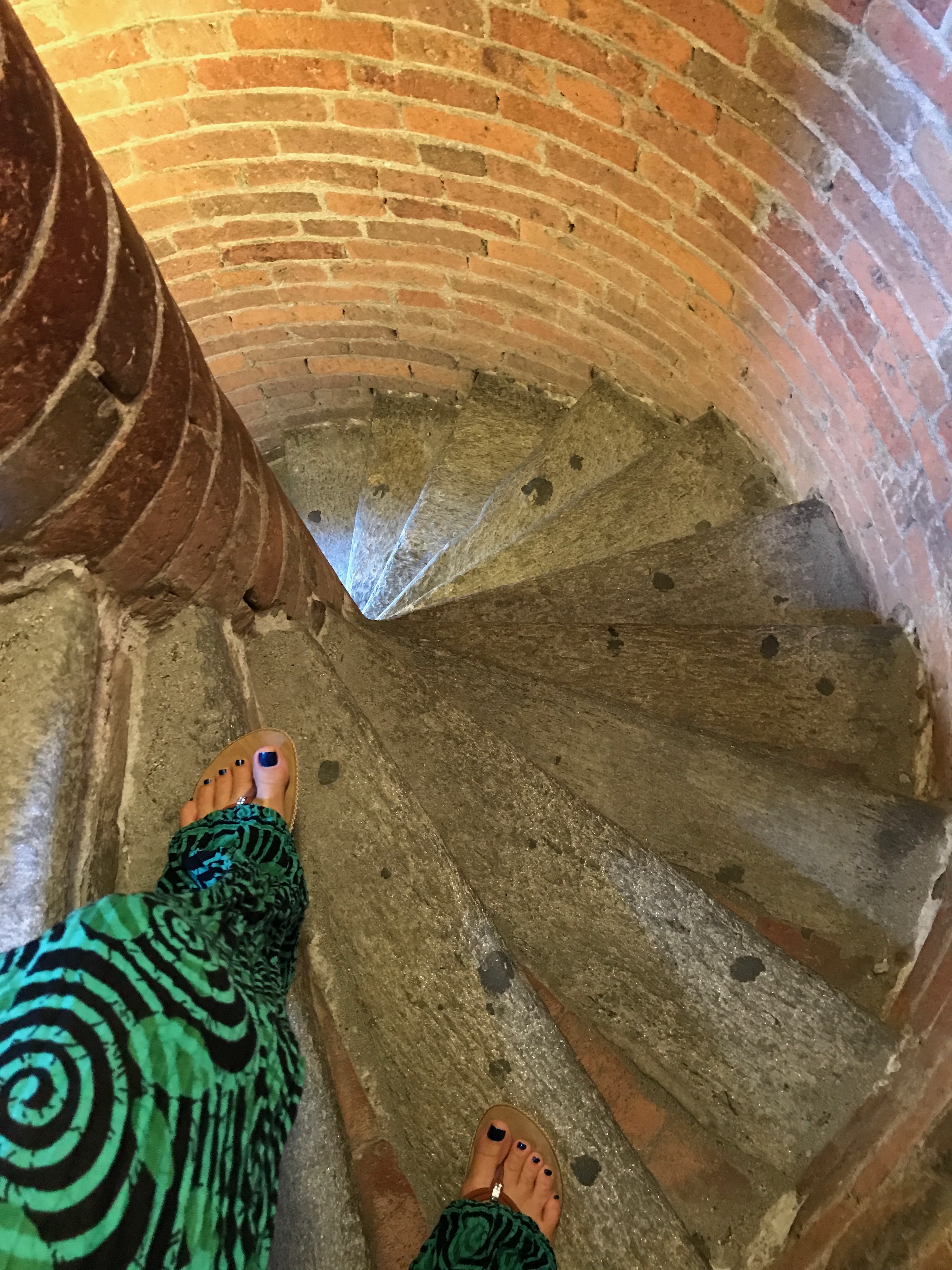 I kept climbing and climbing until I found one more set of amazing wooden (and not as stable) stairs to climb up!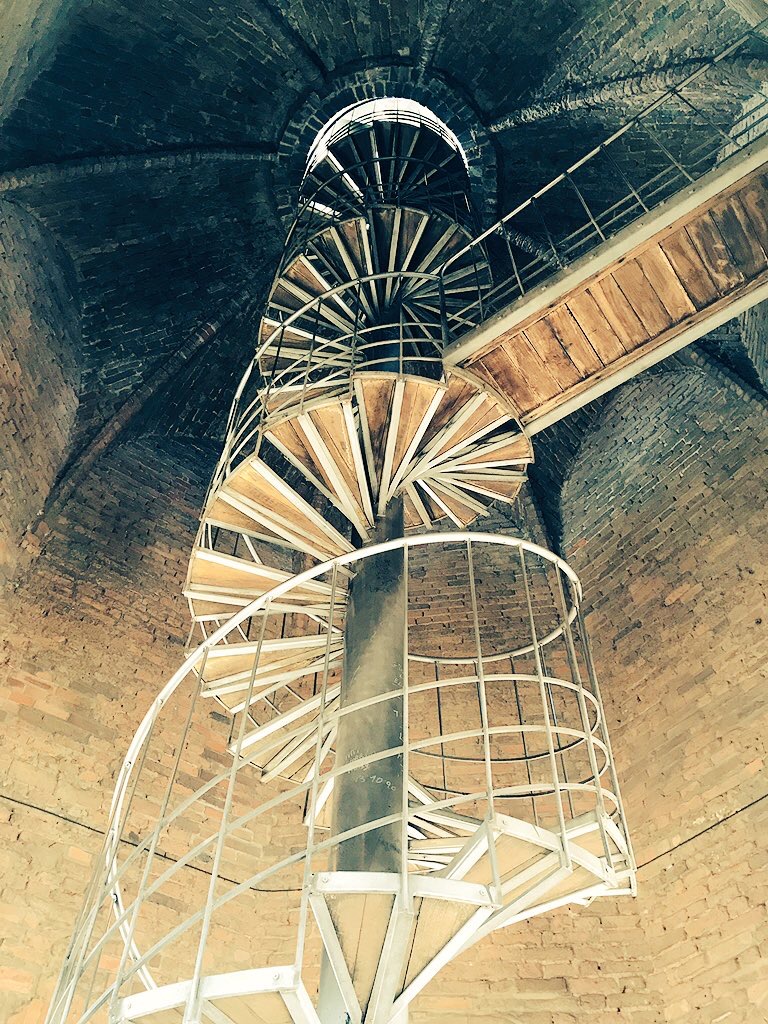 And of course, as is the case in most of Italy, the climb to the top was worth the view 😍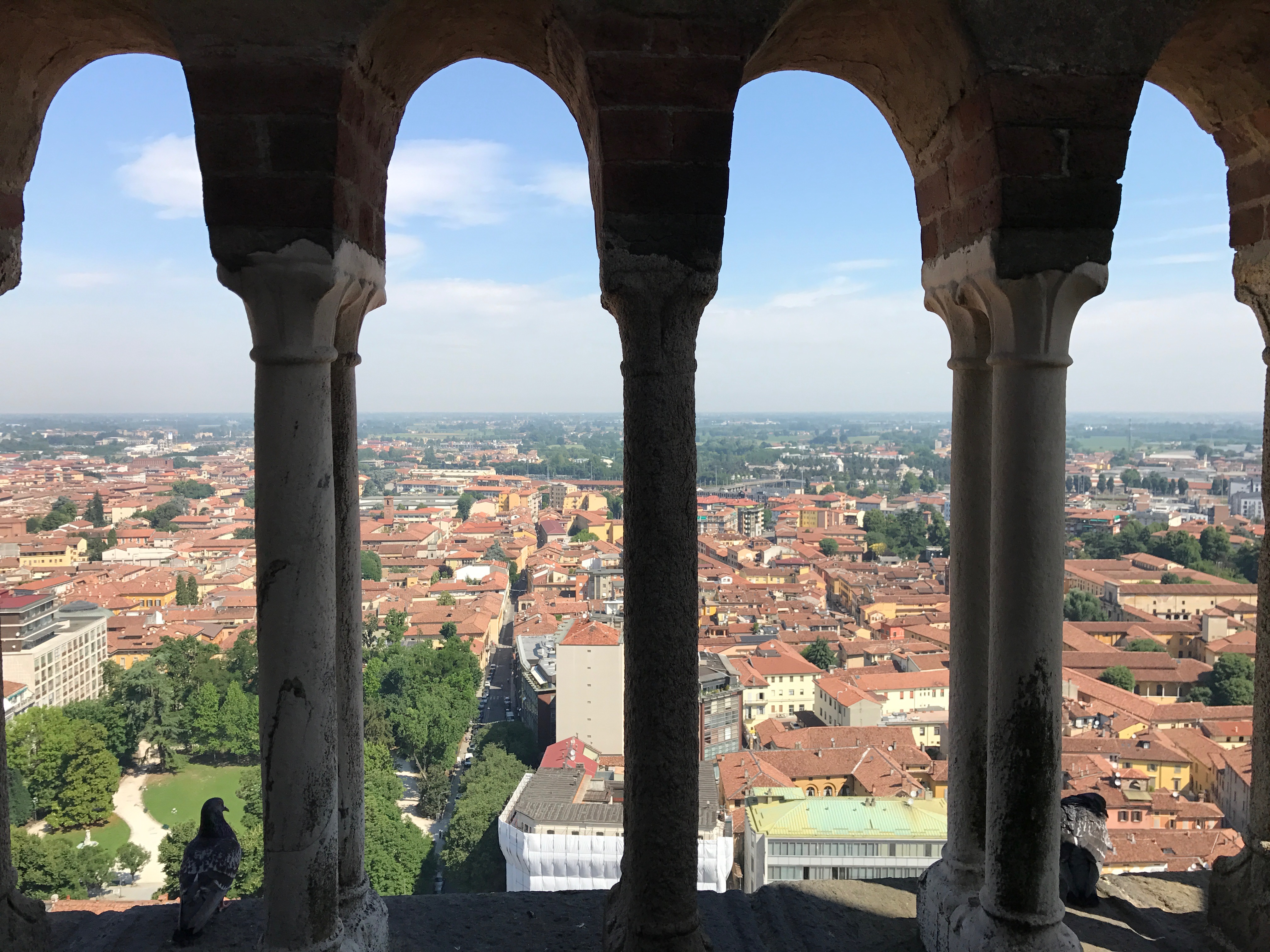 The Cafe
After the climb, I was a bit hungry, so I looked up a cafe nearby and found Pasticceria Ebbli. It was everything you'd want in an Italian cafe! Amazing decor and of course, amazing food and desserts. I got a small sandwich and couldn't resist getting one of their amazing-looking desserts. It was so worth it!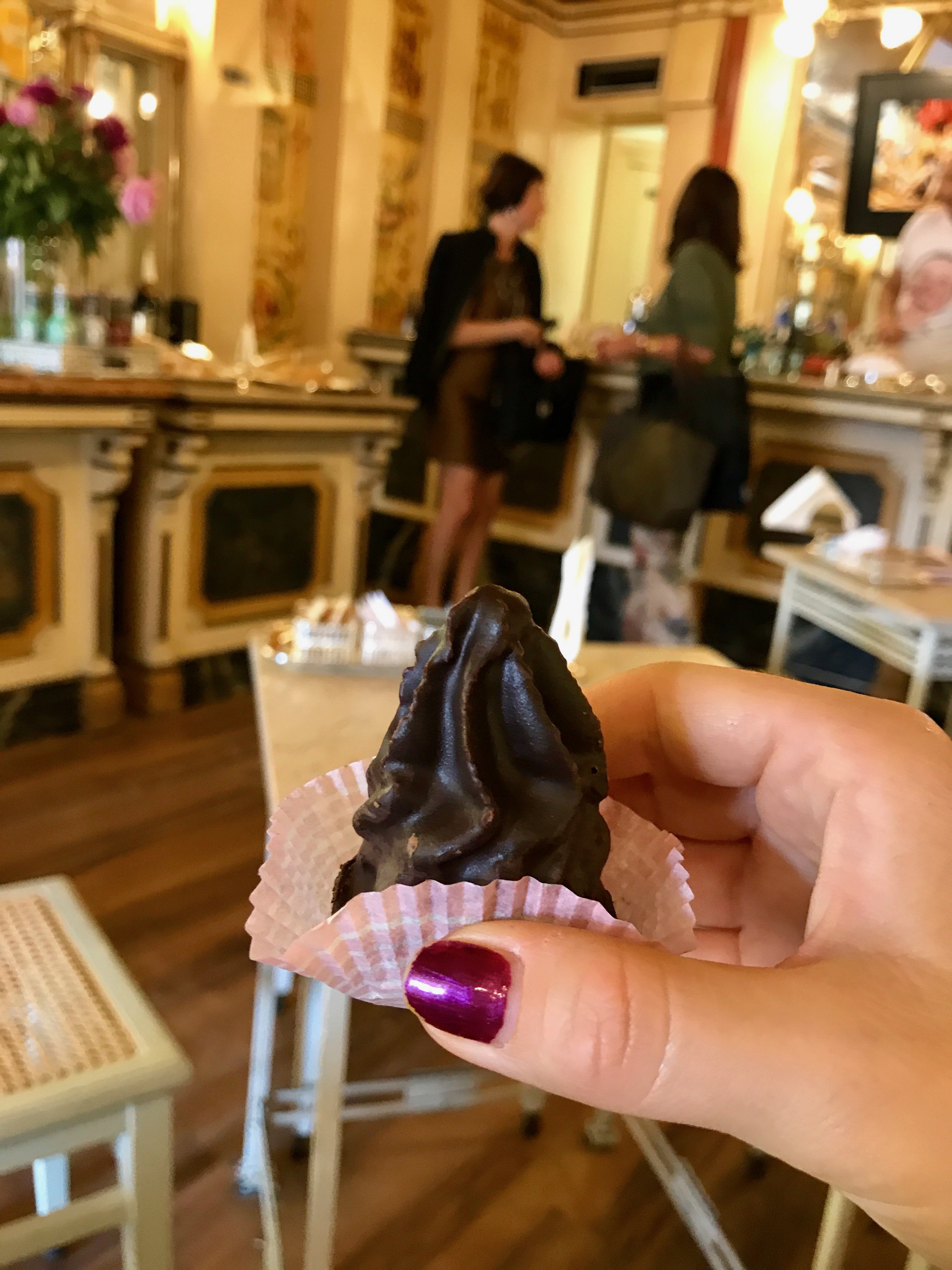 Museo del Violino
It was time to meet my friend! @yucovin invited me to join her and her boss for a small program at the Museo del Violino. I didn't know what it was going to be, but I was not going to miss it!
I arrived a bit early and enjoyed looking at the amazing statue out front: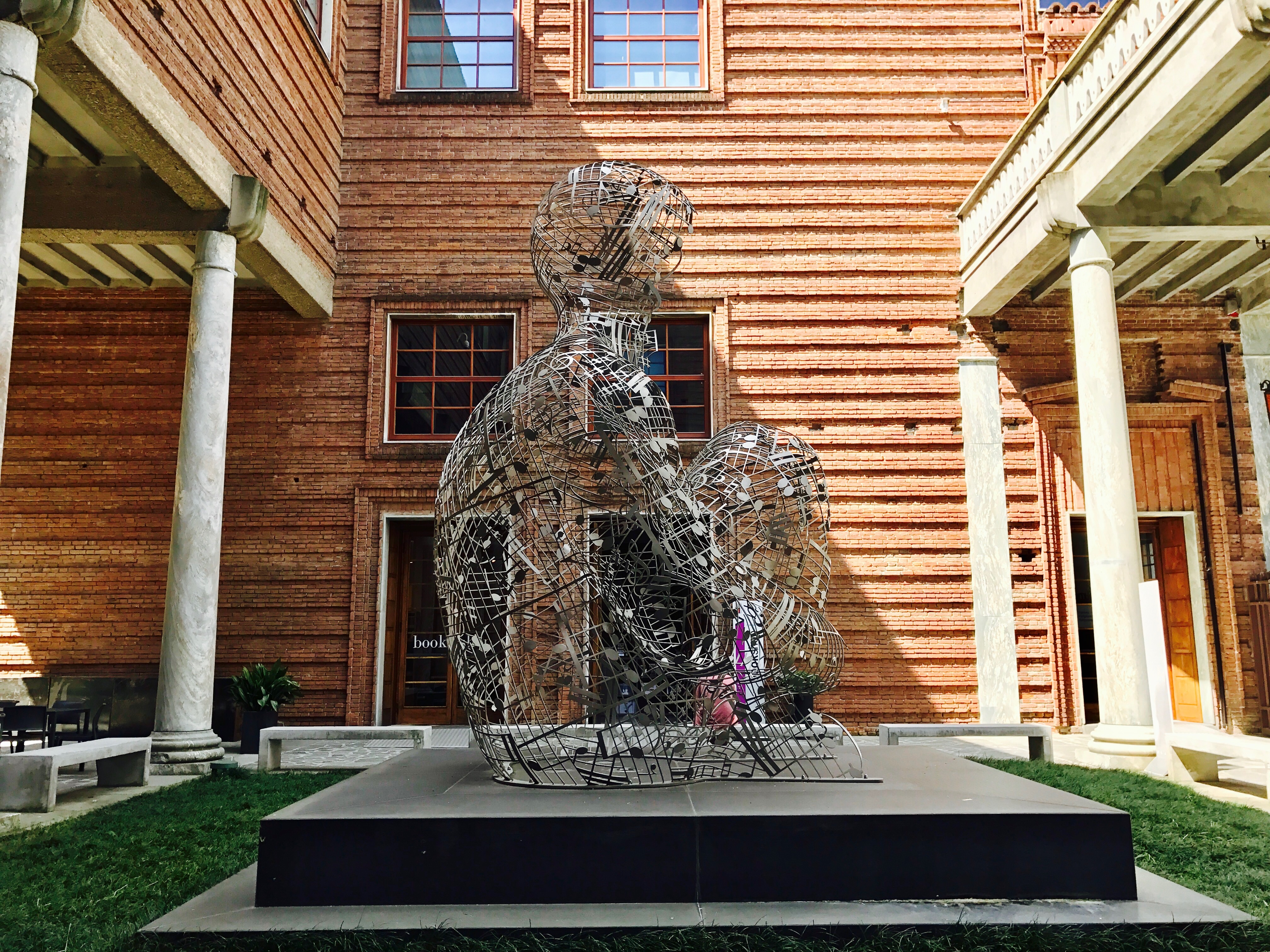 Then we went to the Auditorium G. Arvedi in the museum for the program: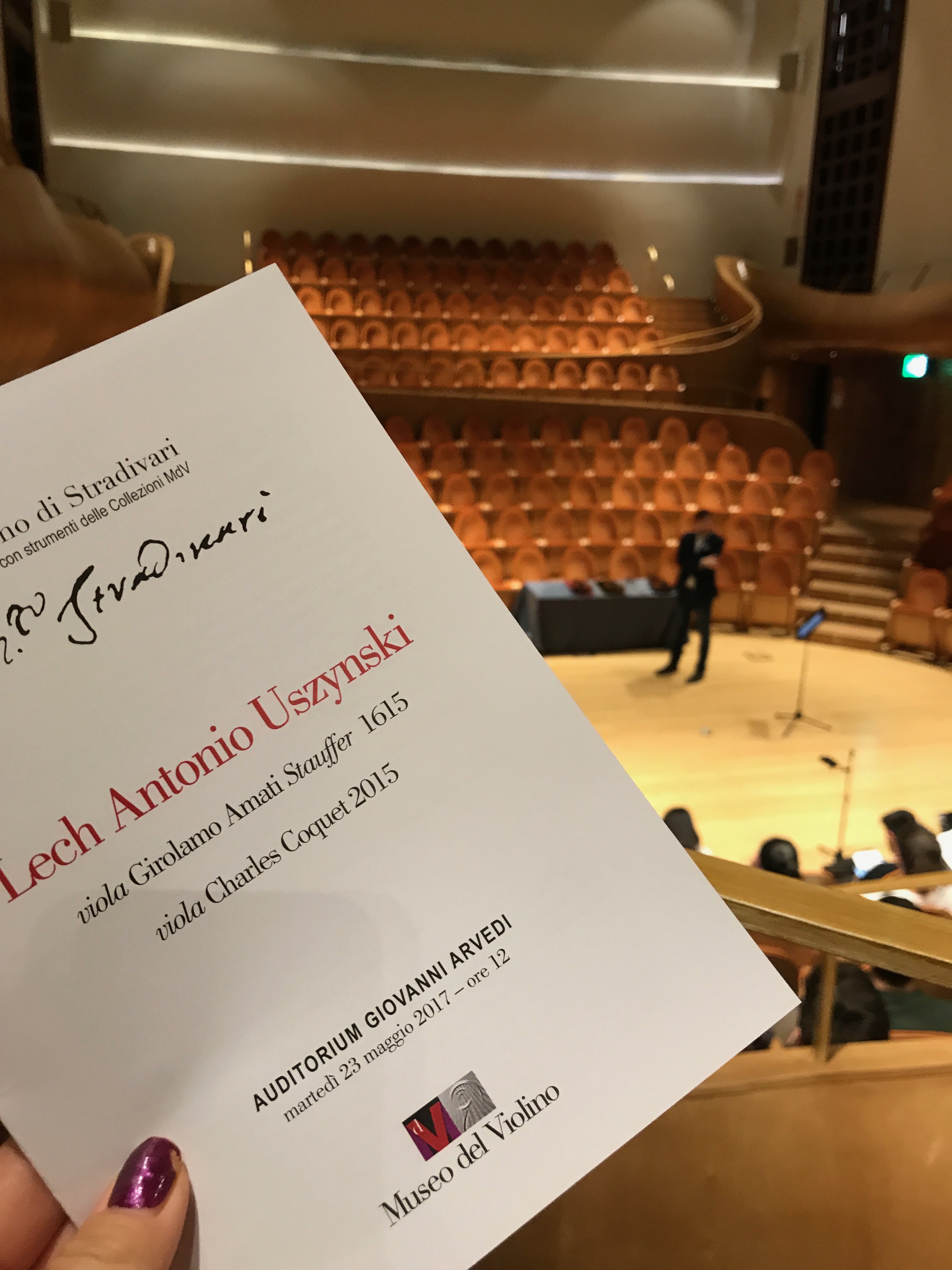 I learned that this was going to be a "violin-off". The same violinist played a violin made in 1615 vs a modern one made in 2015. What an amazing and unique experience! I personally liked the modern violin sound better, but the experts in the room liked the older one - it had more texture and was more complex!
There was a bit of discussion, with audience participation, and then we could look at the violins a lot closer: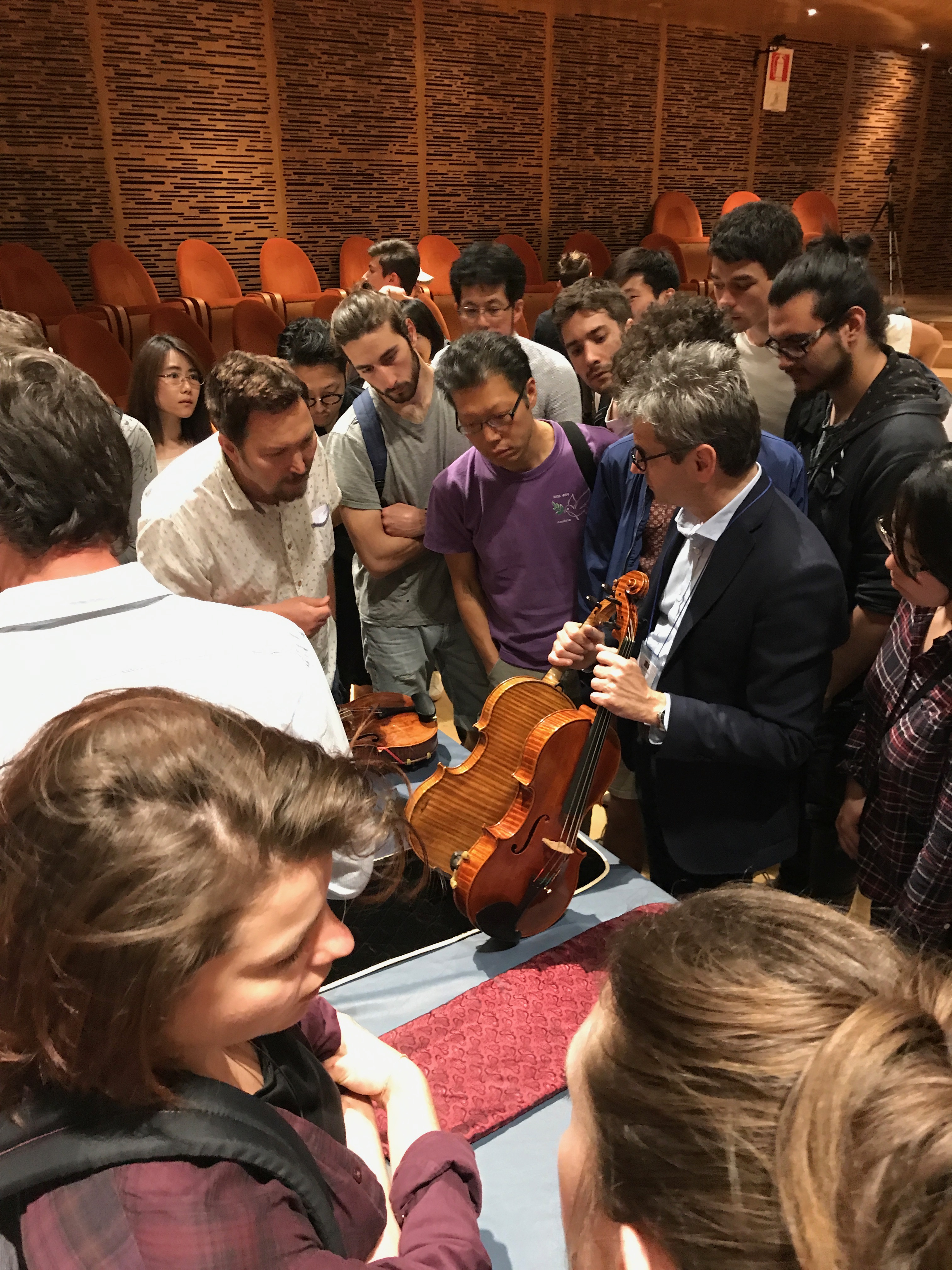 The one on the right is from 1615, and the one on the left is from 2015. Seriously, this was an unbelievable treat!
Lunch
Time for lunch! Luckiy my friend and her boss knew the city very well, so we went to Enoteca con Cucina - Da Leccarsi I Baffi. I got the special Tortelli con zucca (pumpkin) con granella di Torrone. It was basically pumkin ravioli (although I know I'll get in trouble with my Italian friends for saying this!). It was ridiculous. Soooooo good!!!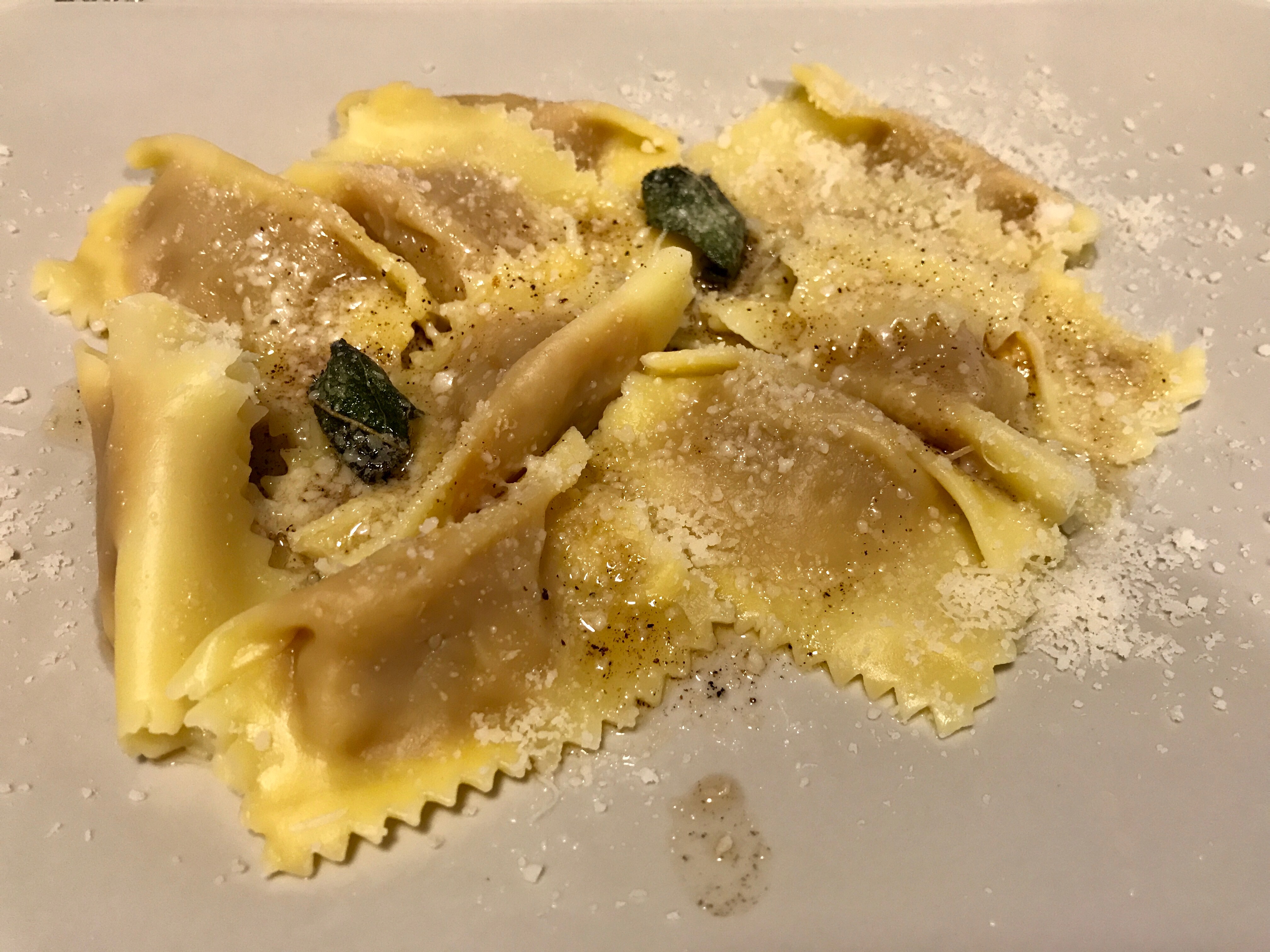 I totally want to go back there and order this dish again!
Violin Makers Shop
My friend and her boss then took me to a violin makers shop, where he tested out a brand new violin and gave feedback to the shop owner. WOWWW!!! I never thought I'd have that type of experience. WOW!!!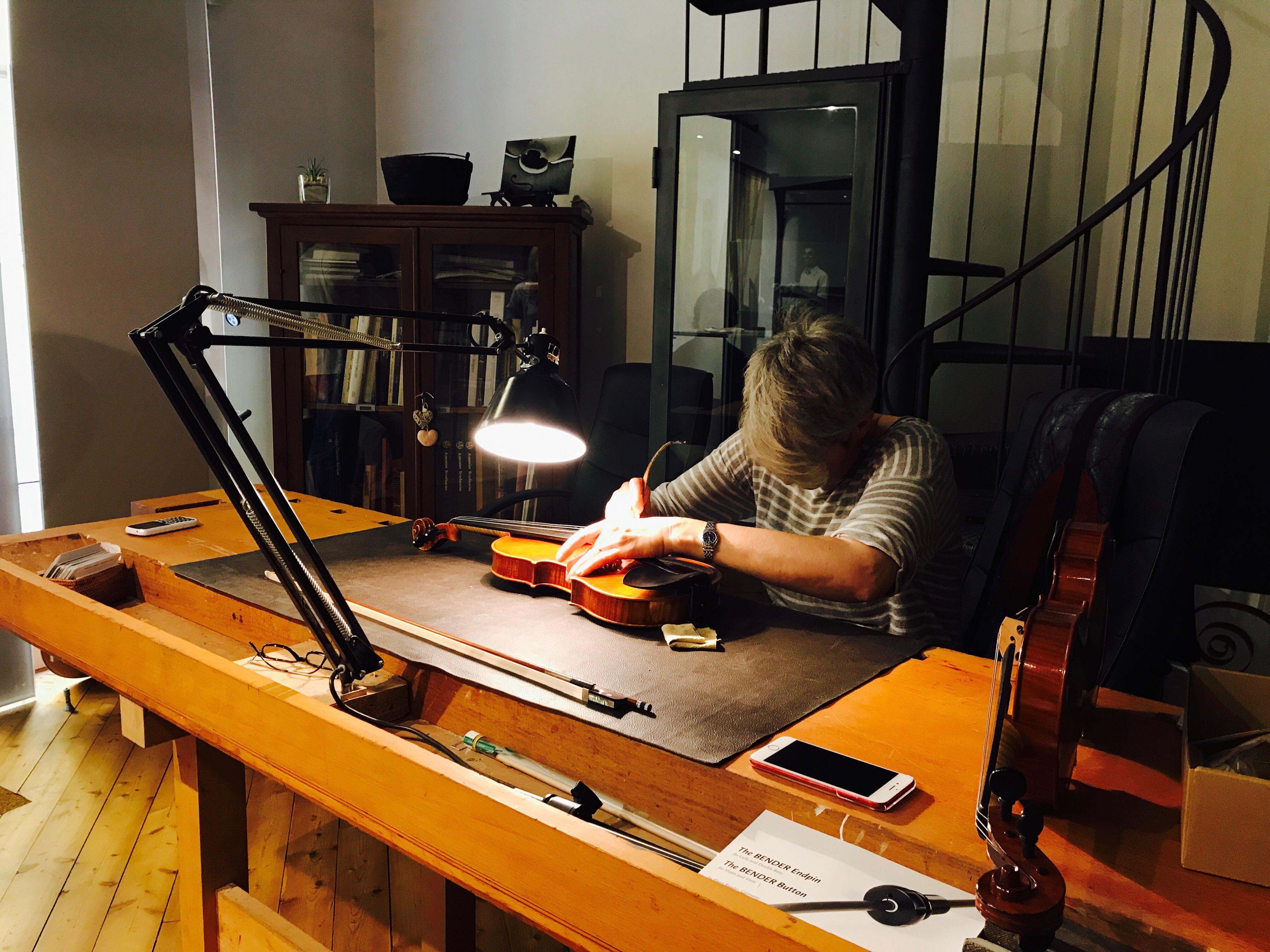 Apparently it takes about 3 months to make one violin. Violin makers can make about 3 in parallel, so that's only 36 per year max. And once you buy a violin, you have to learn it's intricacies to take it to the limit and play the best sound with that particular violin. I didn't know violins were so special and unique!
Gelato
I left my friends, as it was almost time for me to go back. But before I left, I continued my perfect day by walking around Cremona and of course getting Gelato. The chocolate + raspberry at Grom was 👌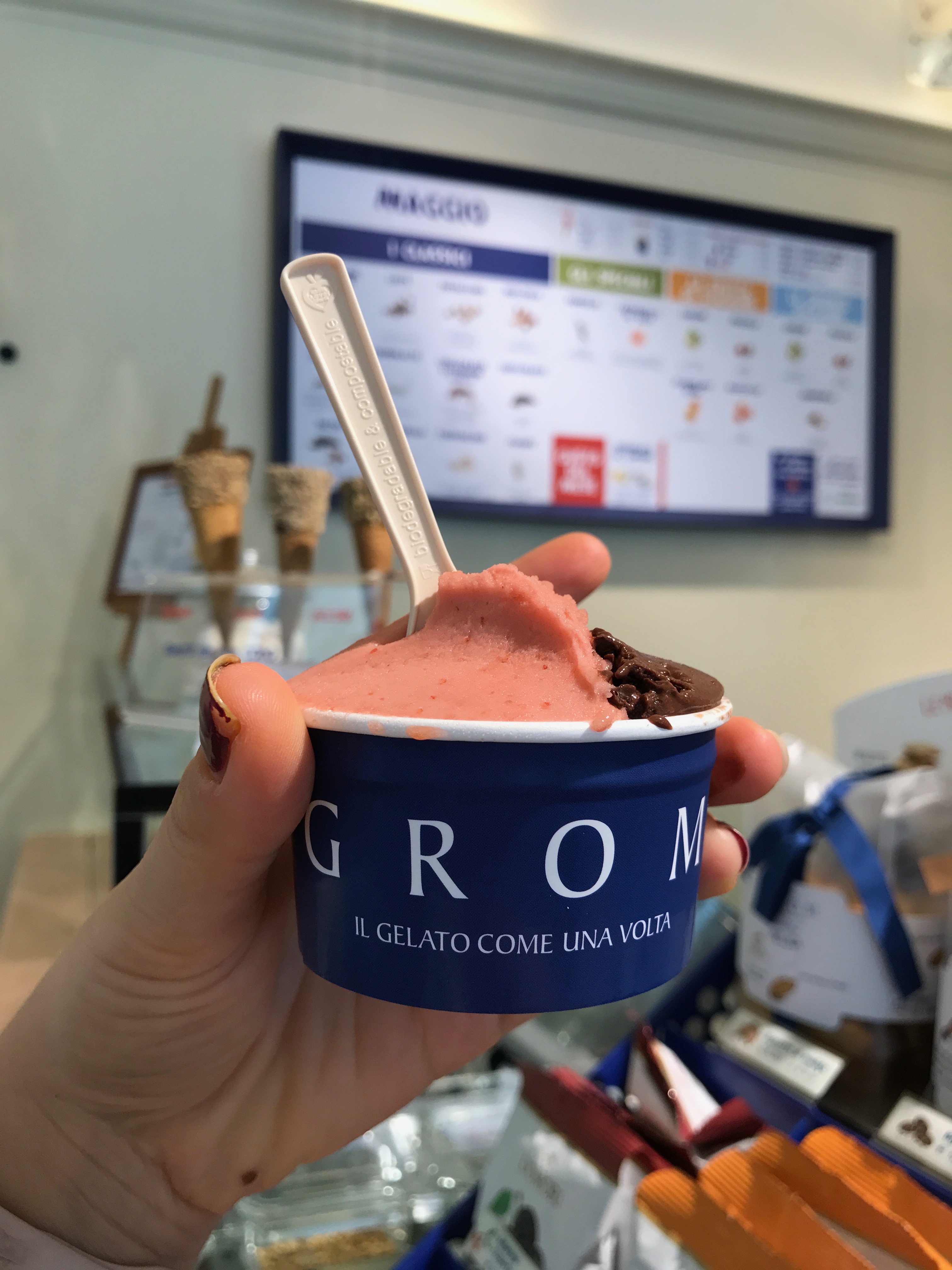 The City
As I walked back to the train station, I got fascinated by all the doorways of Cremona. They were gateways to a whole other world. They held a mystery, made me curious: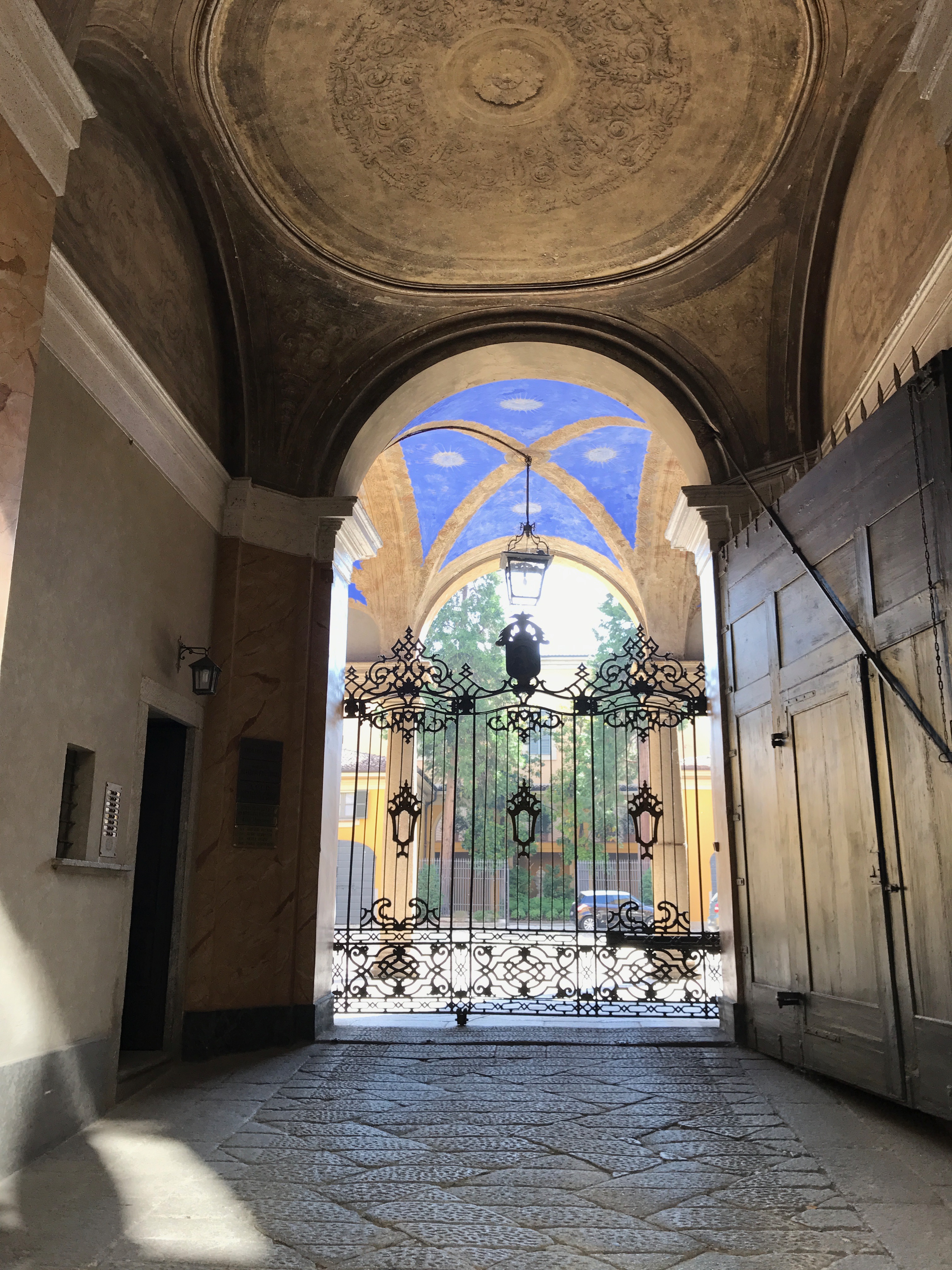 Check out more here.
I also really liked all the cute bikes parked all around the city: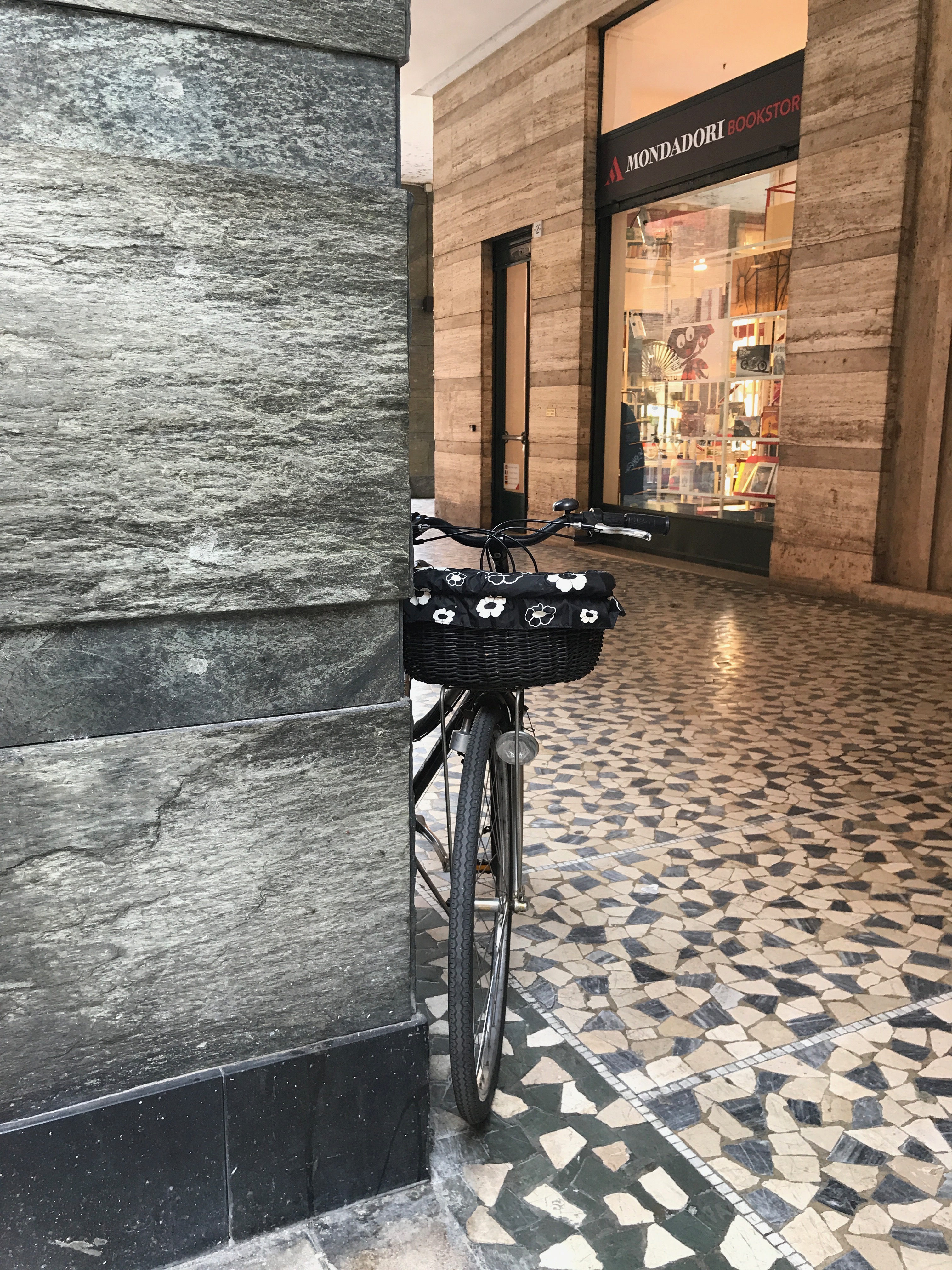 Oh, and of course, I couldn't leave the city without encountering this fascinating violin statue right by the train station: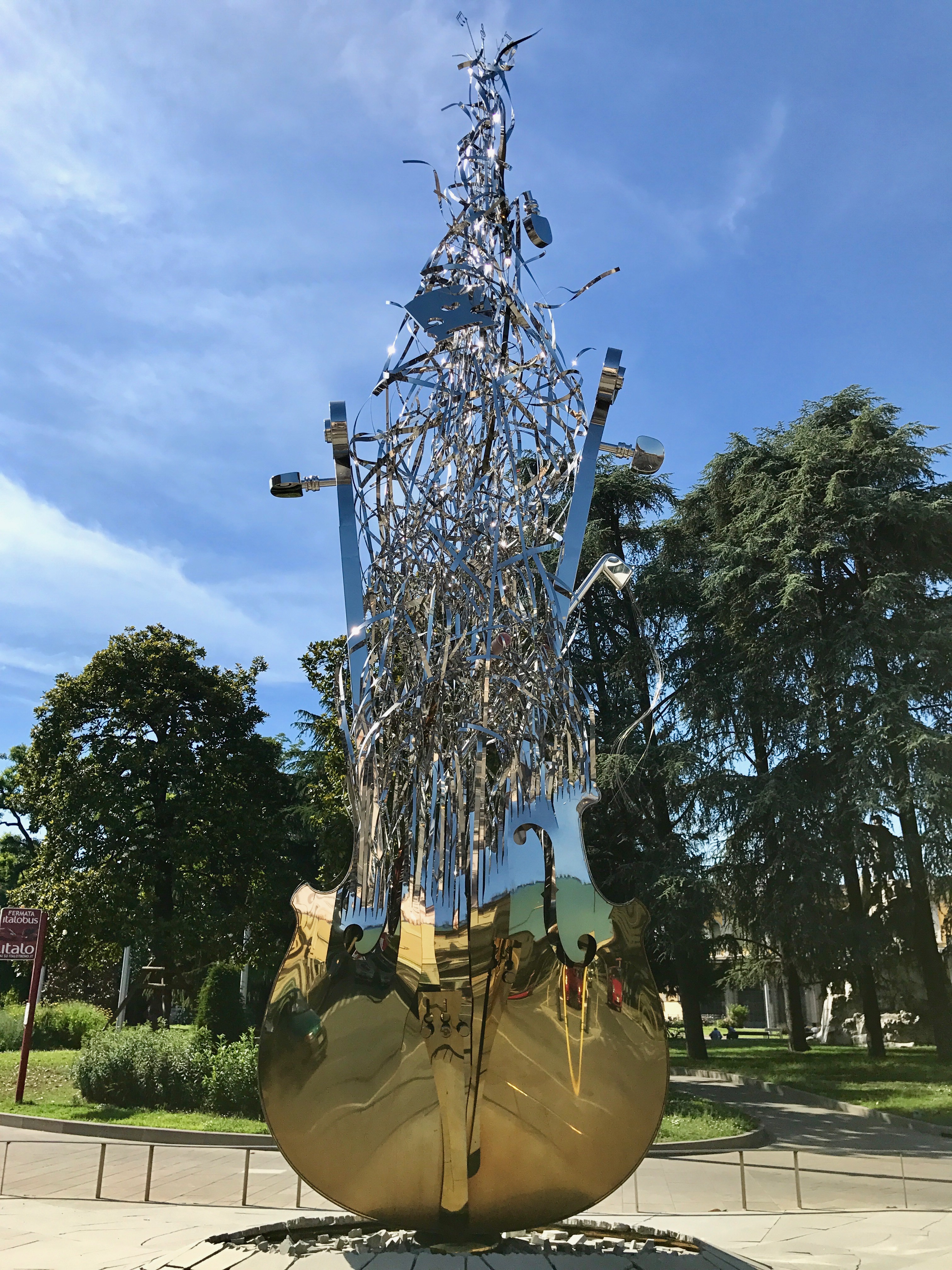 What a charming city! And what a perfect day! Thank you @yucovin for guiding me here 💜