Countries are just Clouds
NatashaTheNomad
01/16/2018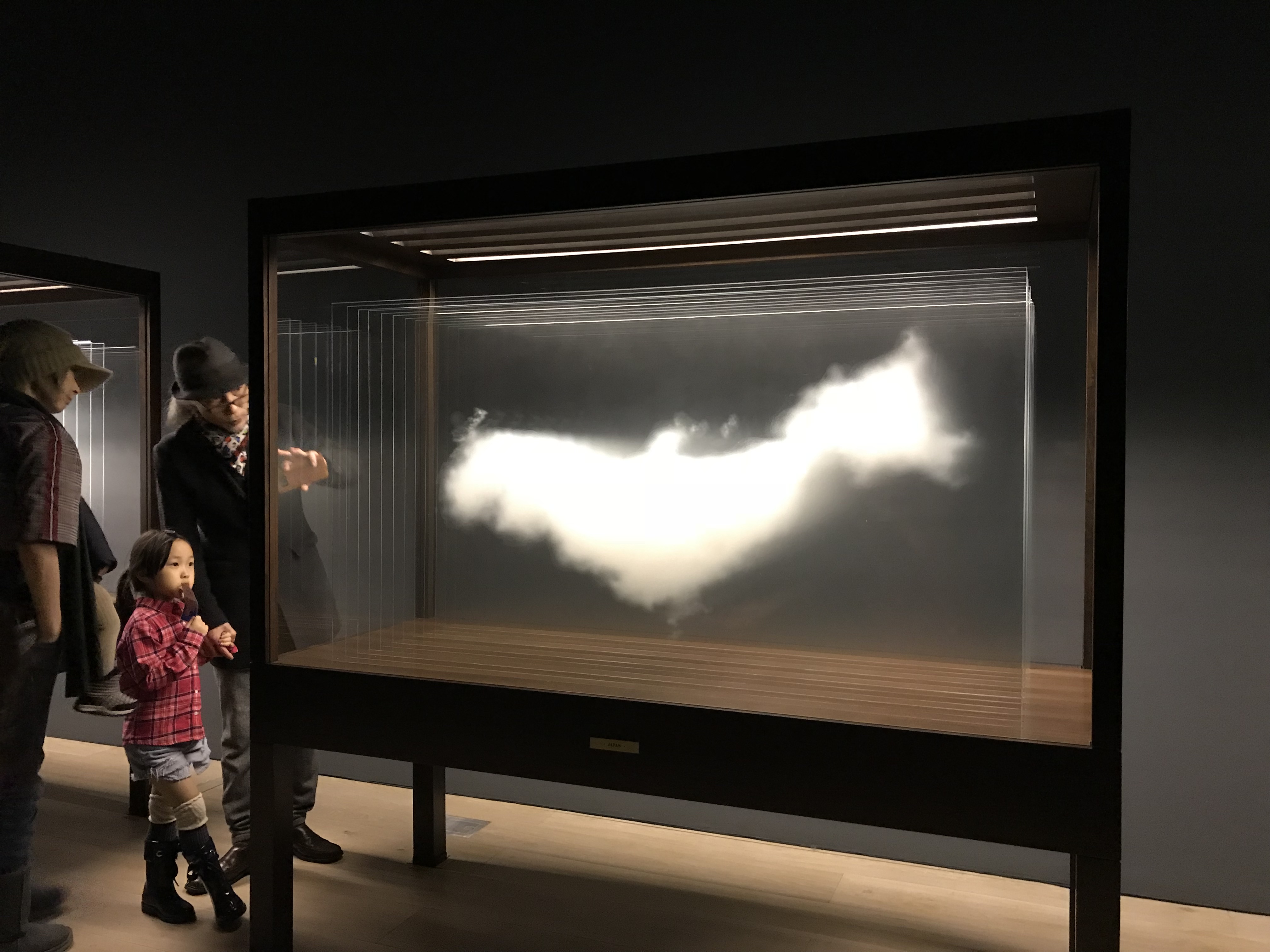 Today was rainy in the Tokyo area, so when a new friend and I were planning to meet, going to art museums seemed like the perfect option! When we didn't find the modern art we were hoping for at the Yamatane Museum of Art, I suggested the Mori Art Museum.
Although I've been to the top of Mori Tower several times (the Tokyo City View is a must visit!), I completely missed that there was a museum there. Only after my last visit in a large group did someone mention how amazing the exhibit they went to was. I was excited to finally go there and see for myself.
The current installation is art by Argentinian artist Leandro Erlich. It did not disappoint!
My favorite, and perhaps one in the most nomadic spirit, was a piece simply titled "Clouds". It consisted of clouds created with white ceramic ink to form the geographical shapes of France, Germany, Britain, and Japan:
Can you tell which country this is?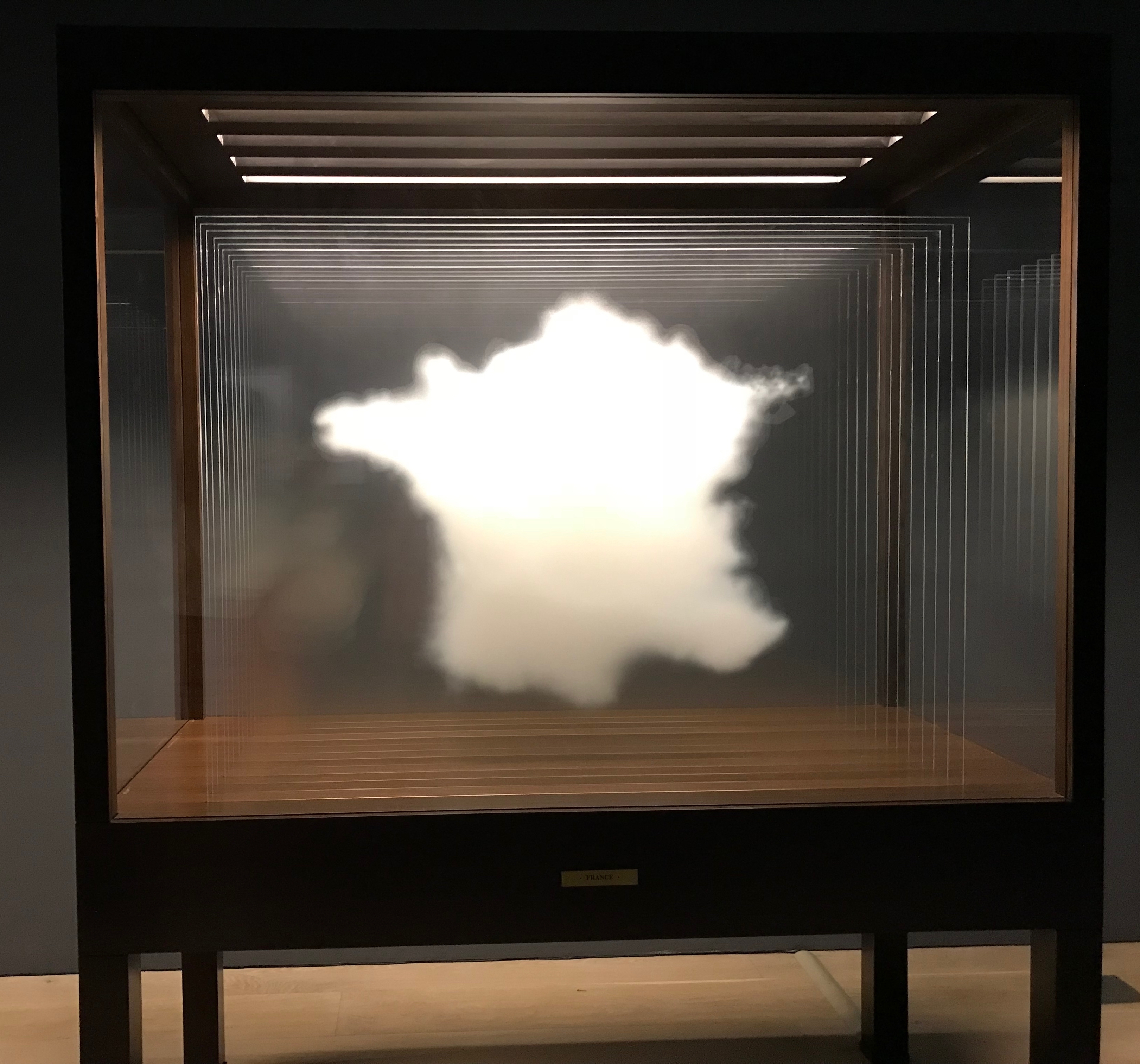 Or this one?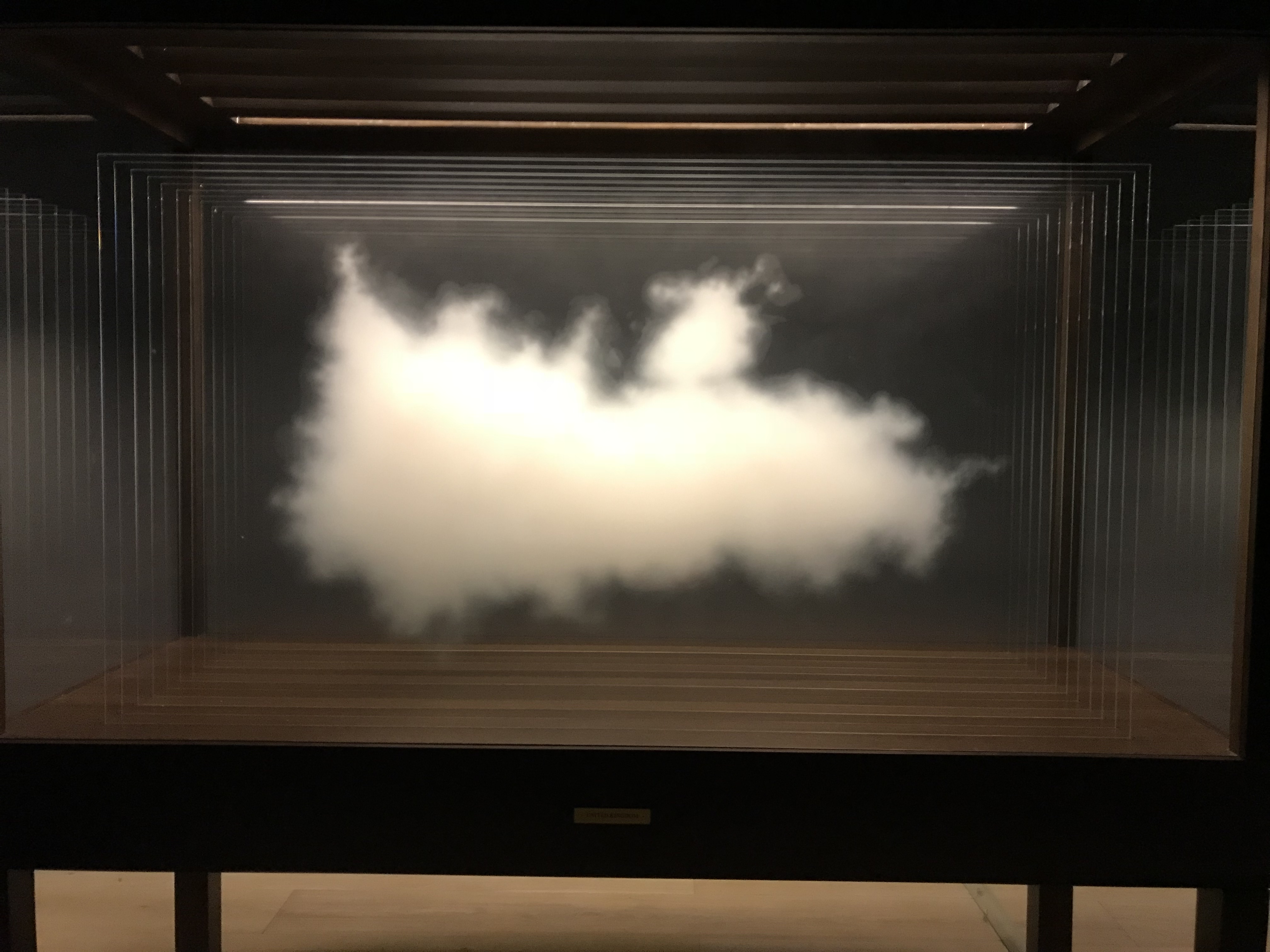 The description of the exhibit read:
"One of mankind's tendencies is to attempt to add order and form to where there is none, such as how randomly arranged starts were organized into constellations. In the same way, we have from ancient times imagined various shapes in constantly shifting forms of clouds."
"In this artwork we can see that what we think of as nation states are merely the results of arbitrary division of geographical features and terrain, which, if viewed in terms of tens of thousands of years, also changes shape in the same way as clouds."
Beautifully said!