Breakfast in Amsterdam: Hagel Slag
NatashaTheNomad
12/01/2015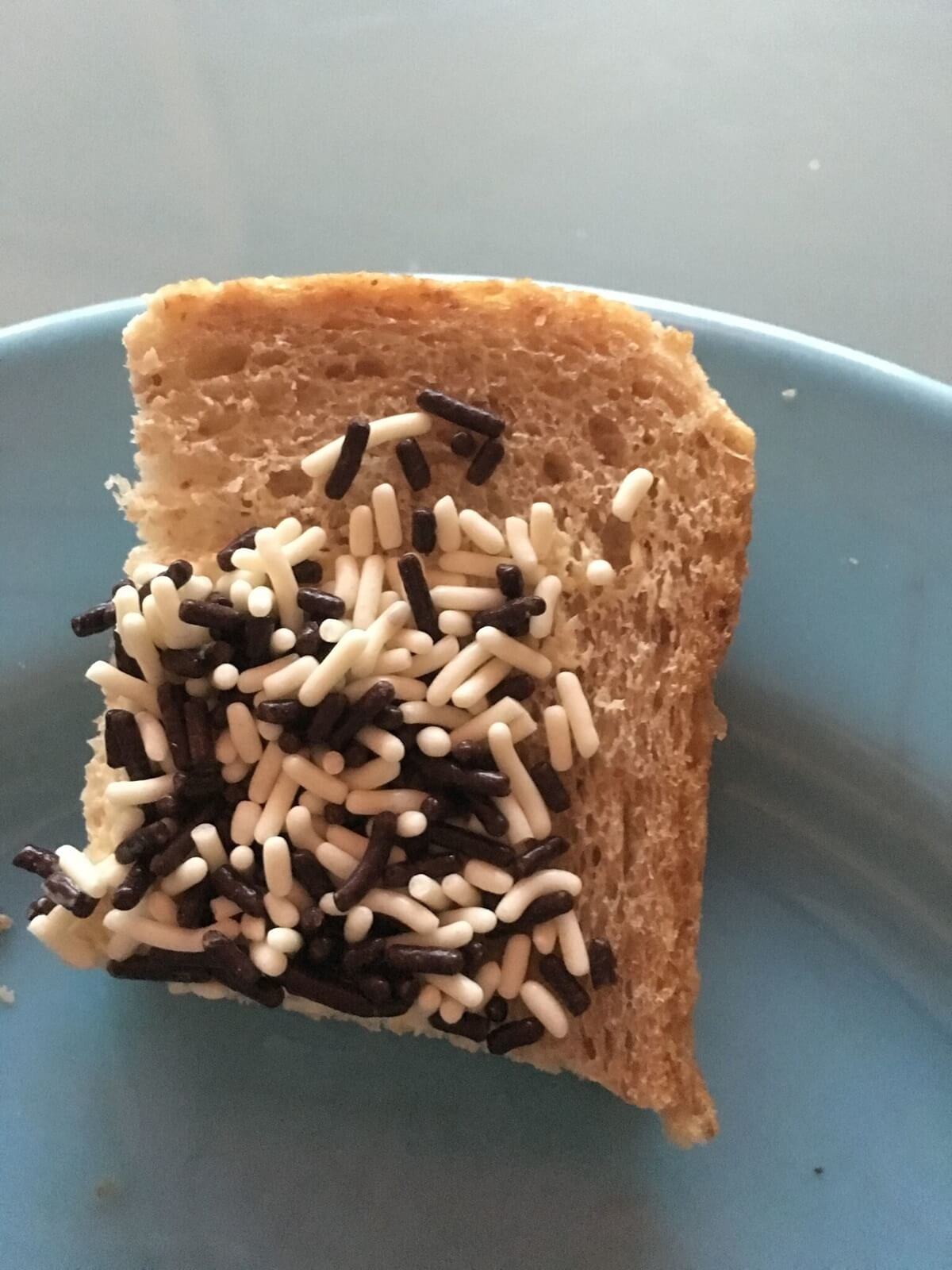 One of the most entertaining foods in Amsterdam is the Hagel Slag!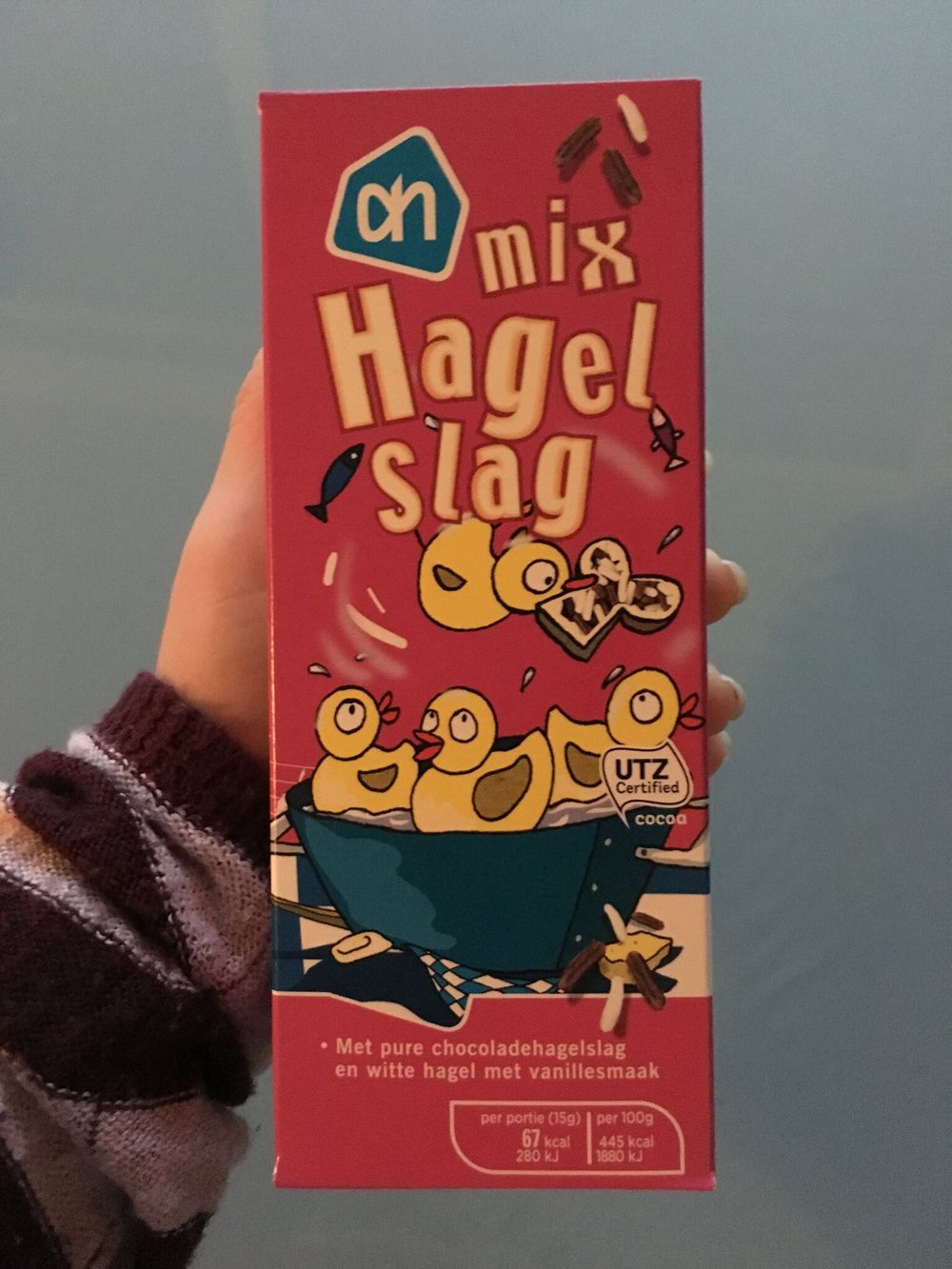 For breakfast, you get some bread, put butter on it, and then sprinkle it with hagel slag!
The Hagel Slag are sprinkles, but they're a bit softer / meltier than the ones I'm used to on cupcakes or ice cream for example. They melt in your mouth fast, tasting all chocolatey delicious.
Not the most nutritious breakfast, but definitely a super fun and delicious way to start the day!