Watching Baahubali in an Indian Movie Theater
NatashaTheNomad
05/22/2017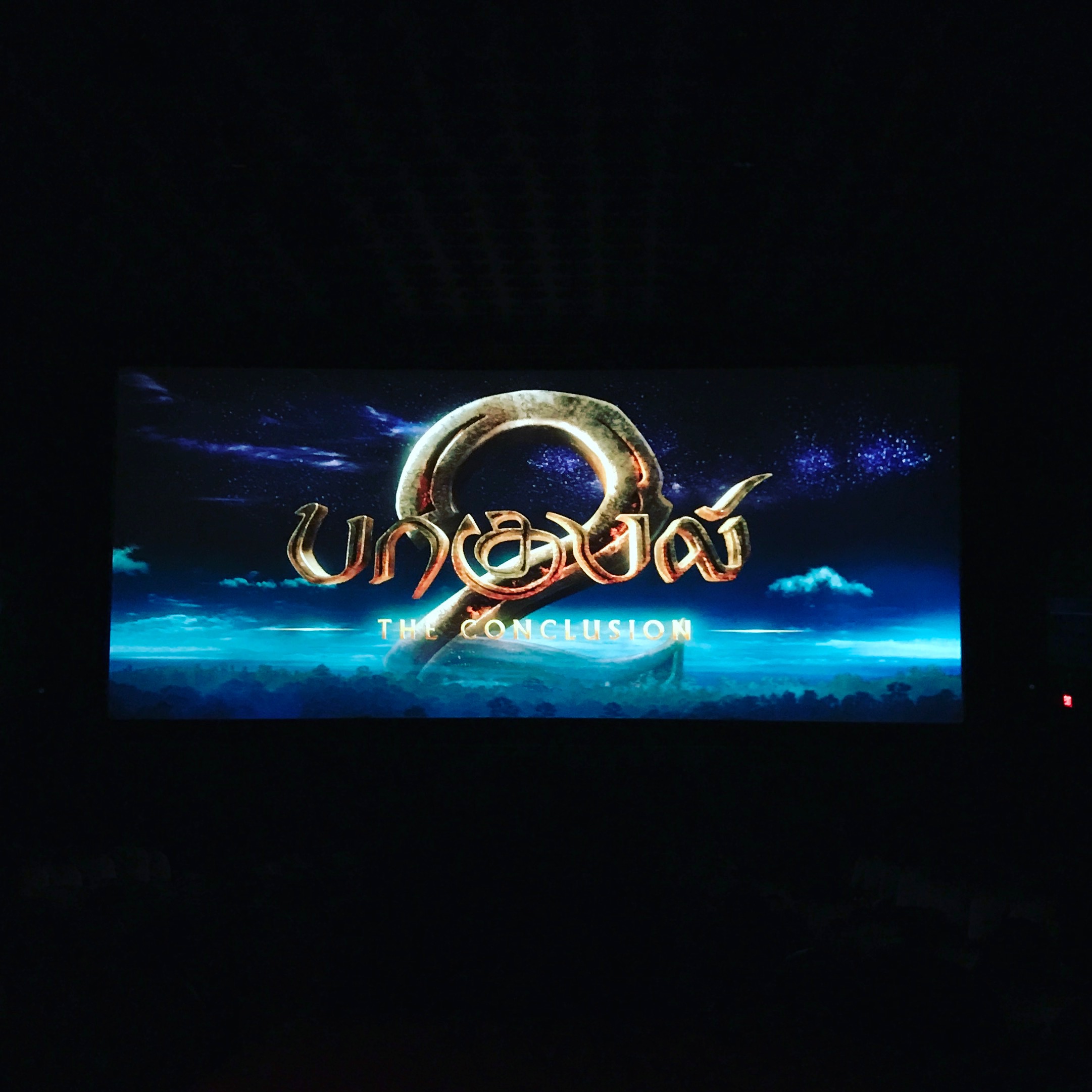 Colorful Bollywood movies are known all around the world! And ever since I first went to India in November last year, I've been watching a lot of Indian films recommended to me by friends. They're sooooooo good!! So it's been on my bucket list to watch a movie in a movie theatre in India, but usually touristy things like visiting the Taj Mahal or Mysore Temple or simple taking a break from the intensity of the cities takes precedence.
One of the movies I watched and really loved was Baahubali: The Beginning! I usually hate action movies, but this one was amazing!! Something about it!
So when I saw a billboard for Baahubali 2: The Conclusion on my last visit to India last month, I knew I had to watch it!! The finale was finally out!!! And I was not the only one who was excited about this - Baahubali 2 broke in some insane box office numbers in India! Everyone in India was excited!
In fact, the only way my friend could get us into an available movie theater was by booking seats in a theater that showed the movie in a different language than the regional Malayalam of Kerala. He knew the other language and I couldn't understand either language, so it worked out! It's not much of a talking movie, so I figured I'd get most of it. Either way, the movie theatre was full by the time we got there!
Going to the movies in India is a bit different - the big thing is that anyone can talk during the movie and it's not frowned upon! I also noticed that the sound was a bit louder than I'm used to… This made the movie super fun - everyone was cheering together for the character! Of course I didn't understand the lanugage, so it was fun for me to just join in with the cheering. It felt more like a football game experience than a movie watching one.
The other cool thing is that India movies have a built-in intermission in the middle. This is super nice for going to the restroom (it's the worst when you have to go, but need to stay till the end of the movie!!) and get popcorn. I wish all movie theaters had an intermission! But do keep in mind that Indian movies tend to be much longer - 3+ hours!!! compared to Hollywood movies.
And I of course have to mention the popcorn. I got the bland one - the chili one ran out, and it was zesting with exciting flavor! Seriously, I'm still thinking about this popcorn. So good!!!
The movie was fantastic!! I understood most of what happened, and my friend sometimes filled in a few blanks. Unbelievably creative scenes (seriously, Hollywood could learn some things!), fun music, and amazing strong storyline (not just another action movie with all action and no story). But maybe most important were the strong women leaders in this movie (again, Hollywood could learn some things here).
Instead of being damsels in distress, all the women in this movie fought as hard (and even harder at times) than the men! In one scene, a princess is attacked - but instead of the usual "prince comes to save her scene" we so often see, she starts fighting all the attackers herself (and winning against all of them!) while the "prince" stands by and watches her, falling in love. Meanwhile, her uncle hides scared to death on a roof!
I'll definitely watch it again! One of the best movies I've seen!!! And what an amazing experience to watch it in India!!